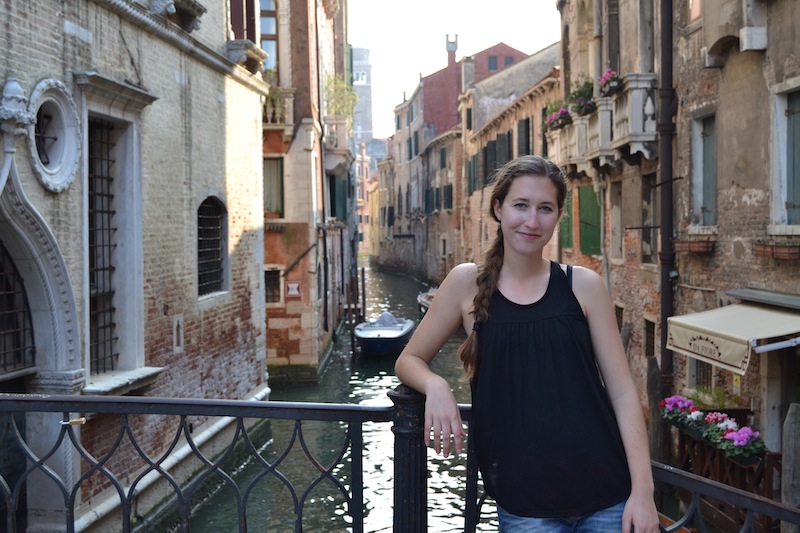 Hello all! My name is Claire, and I'm a native Hoosier wanting to break out of the midwest and see the world. I caught the travel bug as a child when my parents took it upon themselves to show my brother and I each of the 50 states before we graduated high school. Although we didn't make it to each state, I saw much of the U.S. and have been in love with traveling ever since.
I began writing posts for Tall Girl Big World when I found out I'd be spending the summer in Germany, and it's spawned into my favorite past-time. Once I graduate in 2016, I plan on moving to the East Coast and continuing my adventures from there. I'm a total foodie, which is why you'll see so many food photos scattered throughout my posts. If you'd like to read more of my food-related writings, head on over to Spoon University for an awesome online food community created with starving college students in mind.
Some tidbits about me:
I am, in fact, taller than average (5'9"). Hence the name, Tall Girl Big World.
I've been charged by a moose before. My family and I visited Alaska, and my dad thought it'd be a great idea to take really close up shots of these adorable baby moose. Bad move.
My favorite job I've had was cooking for a Colorado dude ranch last summer.
I have four cats (Xavier, Snickers, Buttons, and Sarah) and they are practically my whole world.
I have one older brother who's also extraordinarily tall and is the most sarcastic person I know.
The thing I'm most proud about is climbing a 14er in Colorado (Mt. Huron). I woke up the next morning and felt like I'd aged 50 years, but I bounced back within the week.
Places I'll be visiting in 2017:
California
NYC
…and many more places!