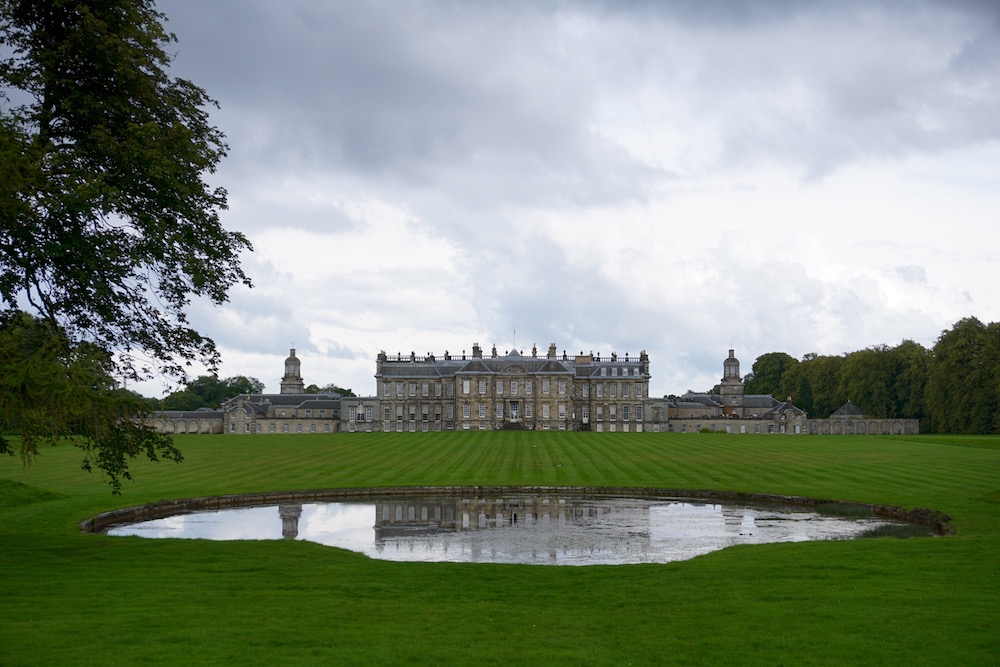 The second week of my stay in Scotland I had an extremely British morning. Flora and I finally had a free morning to bake homemade scones, so we made a small batch of the biggest scones I've ever seen in my life (not that I complained about it, of course!). Following a large late breakfast, we ate the scones as a pre-lunch snack with her parents before heading off to Hopetoun House, which was a place I'd been eager to see since I arrived in Edinburgh.
You and I have been friends for a long time now, so I'm sure it's no surprise that I was chomping the bit to visit yet another grand estate. It seems that no matter how many I visit, I'll never tire of them! I also doubt it'll come as a surprise to hear how I'd heard about Hopetoun House.
No guesses?
It's been used as a set for the Outlander series many times. Shocker, I know, since I've never once mentioned Outlander since I started writing about my trip to Scotland. I jest, of course. I'm mildly obsessed with the series at the moment.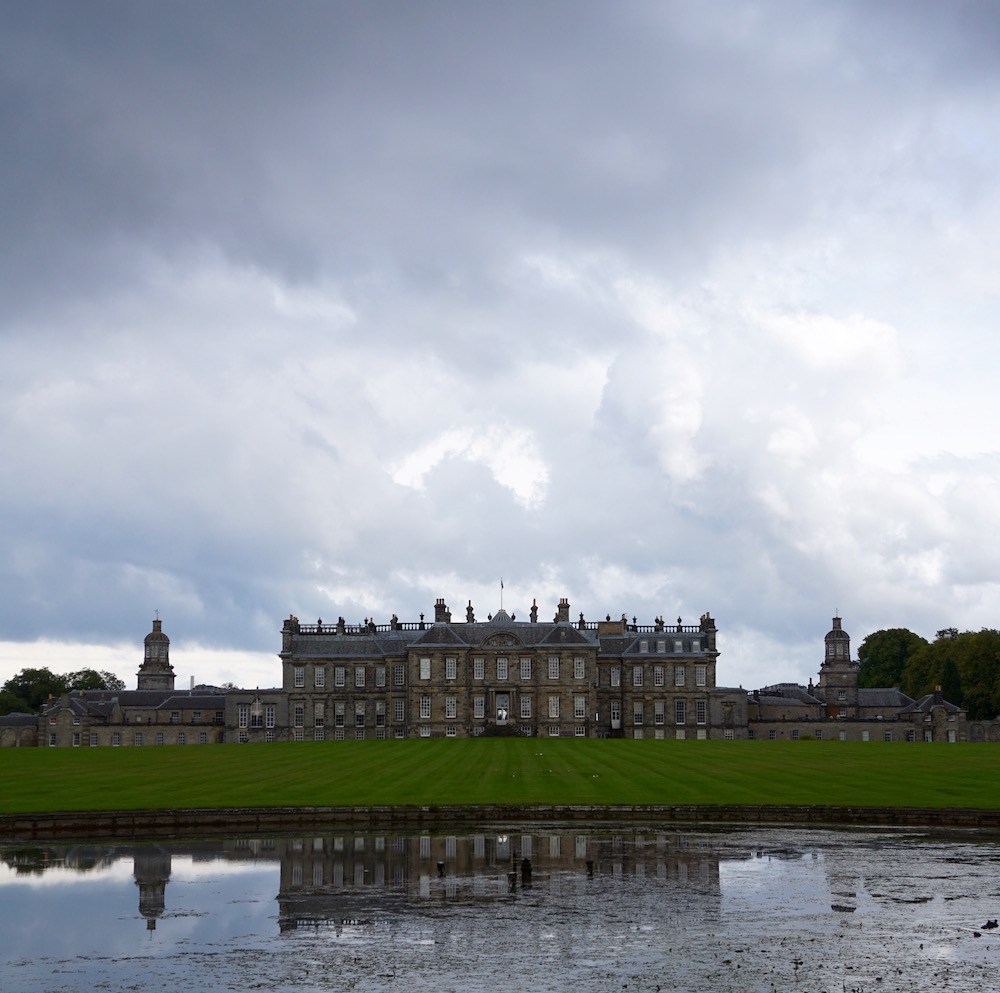 Hopetoun House dates back to the 17th century and has a little of everything: a sprawling mansion, a beautiful estate with walking paths, and a deer park filled with the cutest herd of red deer. Unlike most stately homes you visit nowadays, Lord Hopetoun and his family still live here. They live in one wing of the grand home and the rest is free for the public to explore.
And when I say free to explore, I mean free to explore. When we entered the home, there was one ticket taker at the front door and that was it. There were no ropes, no plaques detailing the rooms, nothing. It's the type of thing a history lover like me dreams of when visiting these old houses, but I never thought I'd have free reign in a place like this!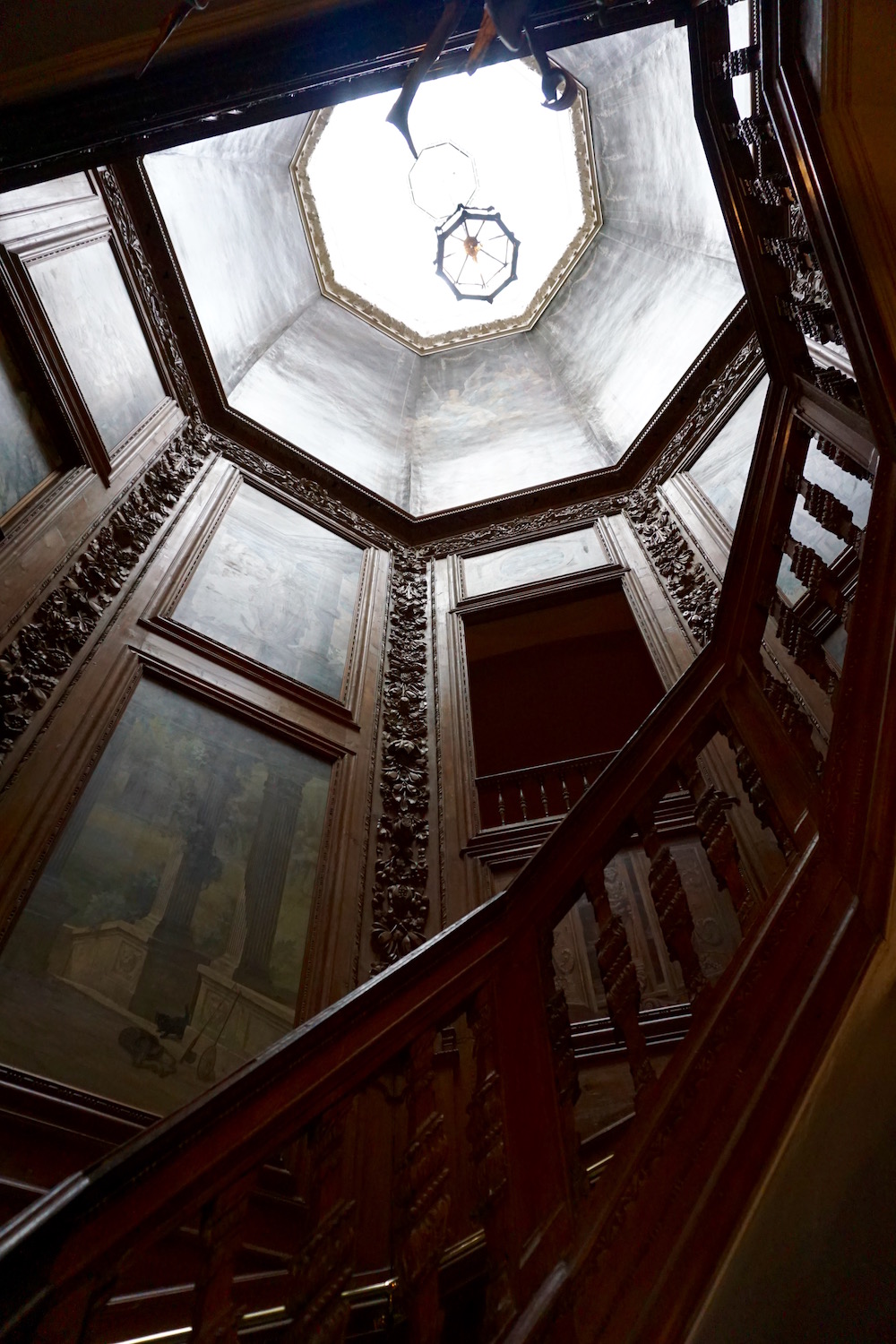 In all honesty, though, I had goose bumps the entire time I was inside the house because it felt so weird to walk around freely in someone else's living room when they weren't there. Although the ticket lady said we shouldn't touch anything, absolutely nothing stood in our way if we took it into our heads to flop down onto the ornate couches and antique chairs (we were good visitors and restrained ourselves, in case you were worried).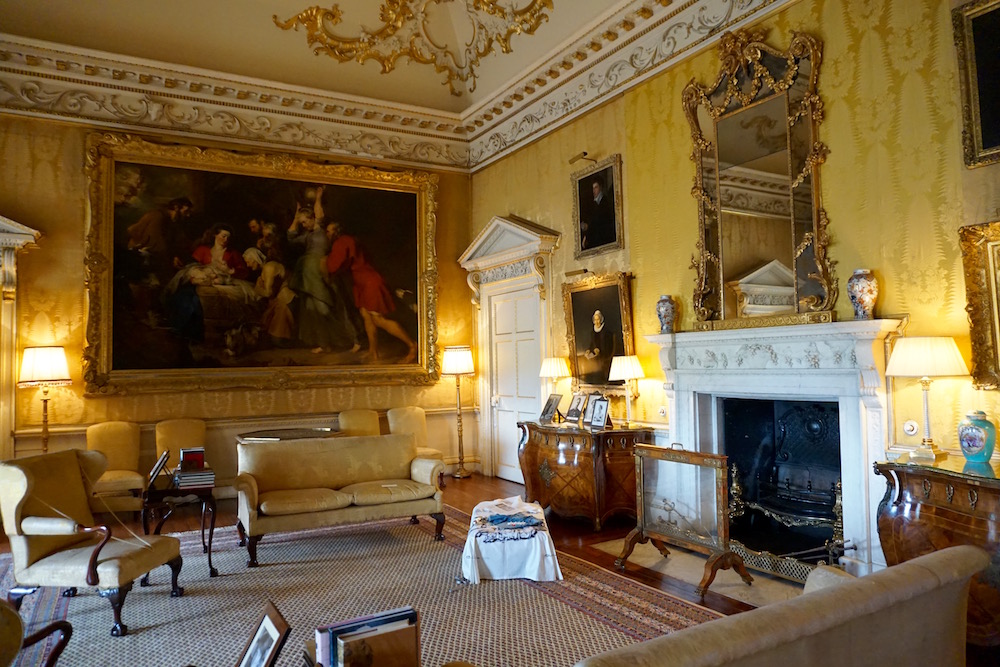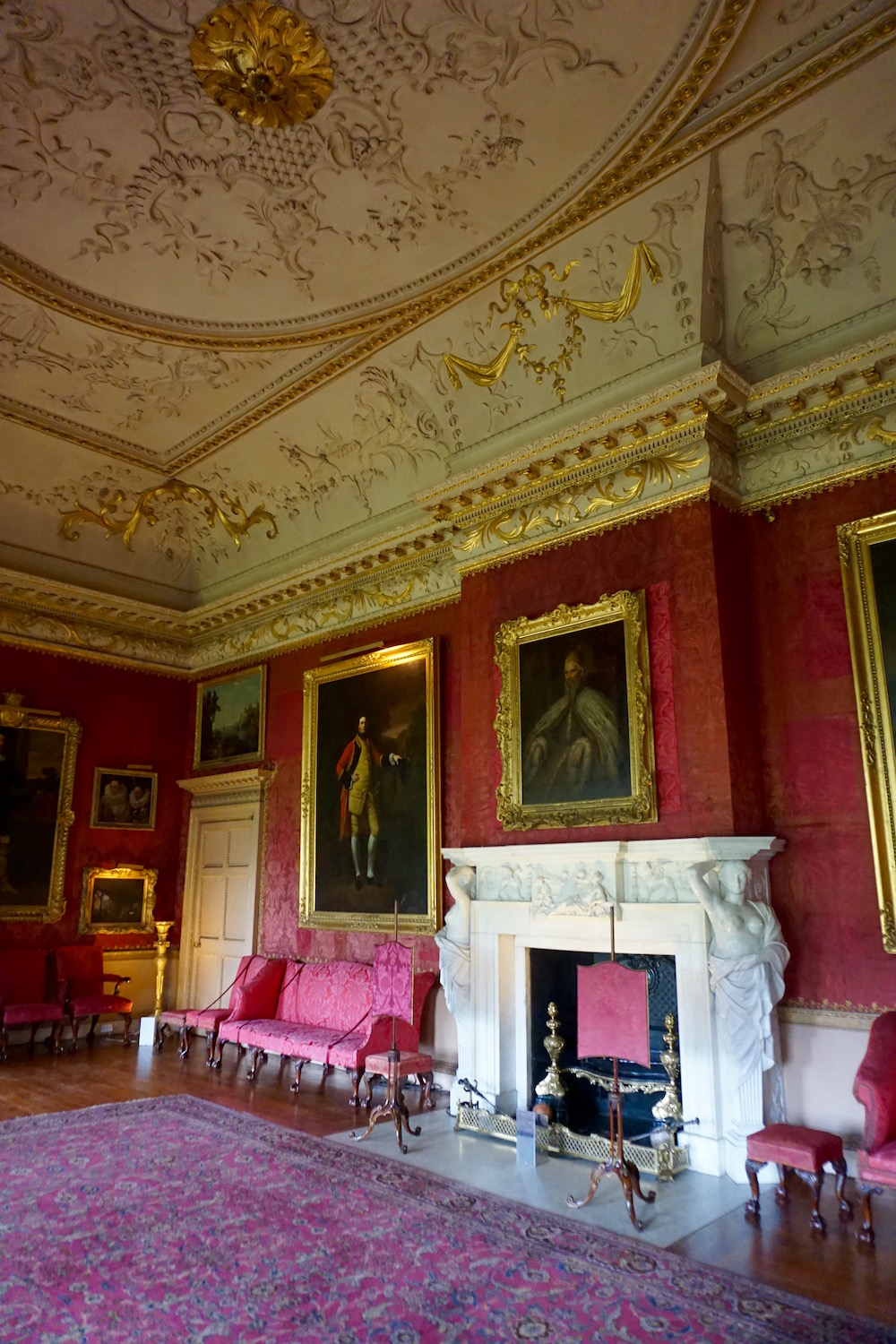 The rooms on the ground floor are the grandest by far. The red room has all the chairs against the walls in the parade style because it would've been a multi-purpose room back in the day (for dances and meetings and the like). The red room was the Duke of Sandringham's study in Outlander, in case any of you were itching to know.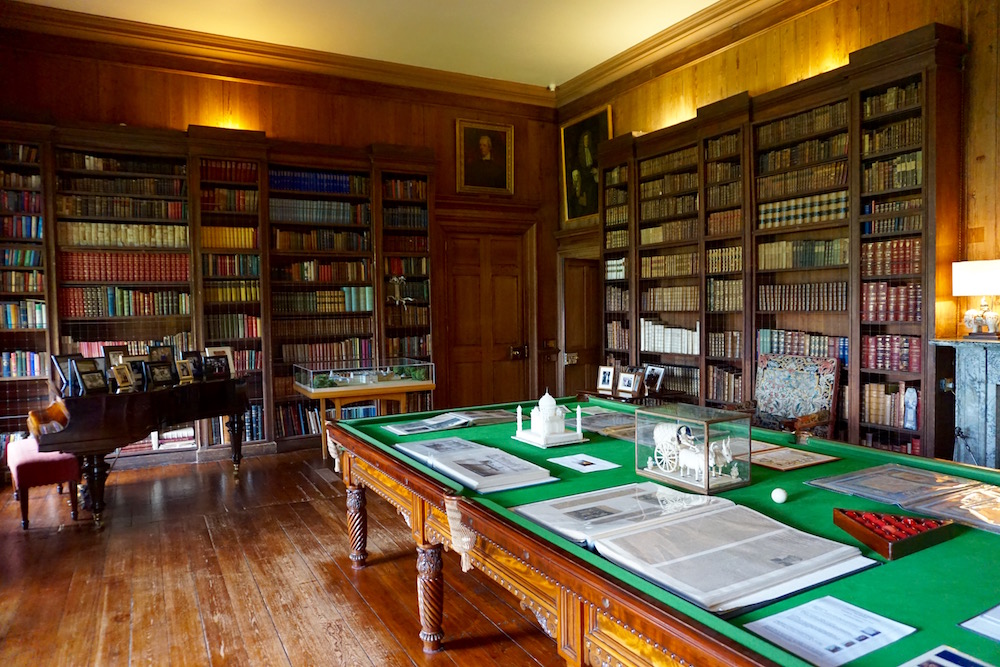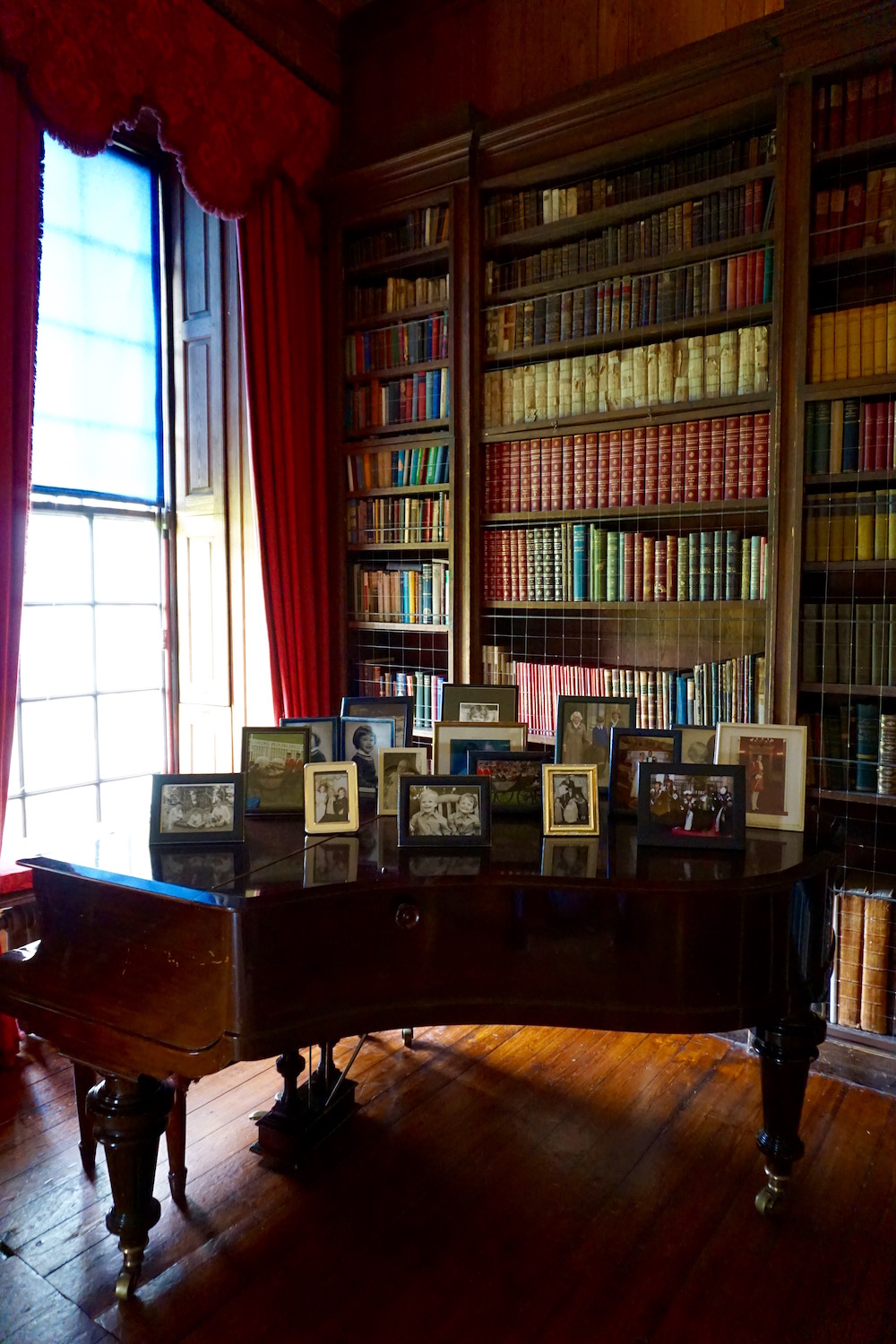 The library was another of my favorite rooms because of the sheer number of books inside. Flora and her dad spent a long time discussing certain titles while I sort of just stood back and took it all in. It's one of those rooms that you enter and think, "One day, when I'm a millionaire…"
The upstairs of the house is—for lack of a better word—normal looking, like people actually live in it. It's still extremely nice, don't get me wrong, but it lacks the overstuffed furniture and fancy fixtures so many grand estates are careful to show off. The upstairs bedrooms are actually the reason I loved Hopetoun so much. It's the first home of its kind that I've visited and felt like I could really imagine the people who lived here.
Everything upstairs seems a little run down, but in a way that shows they're really used and well loved. It's like when you go over to a friend's house and they apologize for being "so messy," but all you can see are some books stacked in a corner and some dishes in the sink. It's refreshing to know a grand estate like this has real people living real lives in it.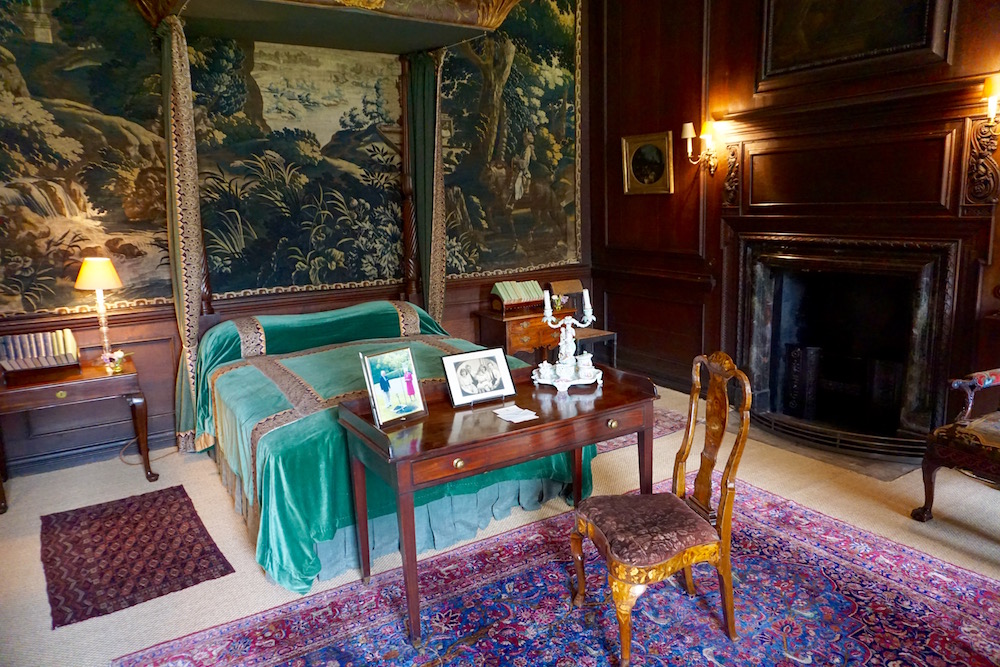 After exploring every inch of the home, we began our tour of the estate. Flora's dad turned out to be quite the fungi fanatic and he kept stopping us to take a photo of some mushroom or another. He was particularly taken with a massive horseshoe mushroom on the lawn, but didn't want to take it lest he seemed rude (which I was happy about because holy cow those things are massive!). So take note, fellow mushroom foragers: if you visit Hopetoun House after it rains, which it does frequently in Scotland, you might just find some interesting fungi!
Unsurprisingly, the estate is gorgeous. There's a pond in the back lawn you'll want to stop at, because the reflection of the house in the water is the most beautiful shot. My favorite part of the entire estate was the deer park. The path to the deer park is on the edge of the estate and overlooks the water. The hedgerow here is tall, and it'd be a very romantic setting if you were in the right company.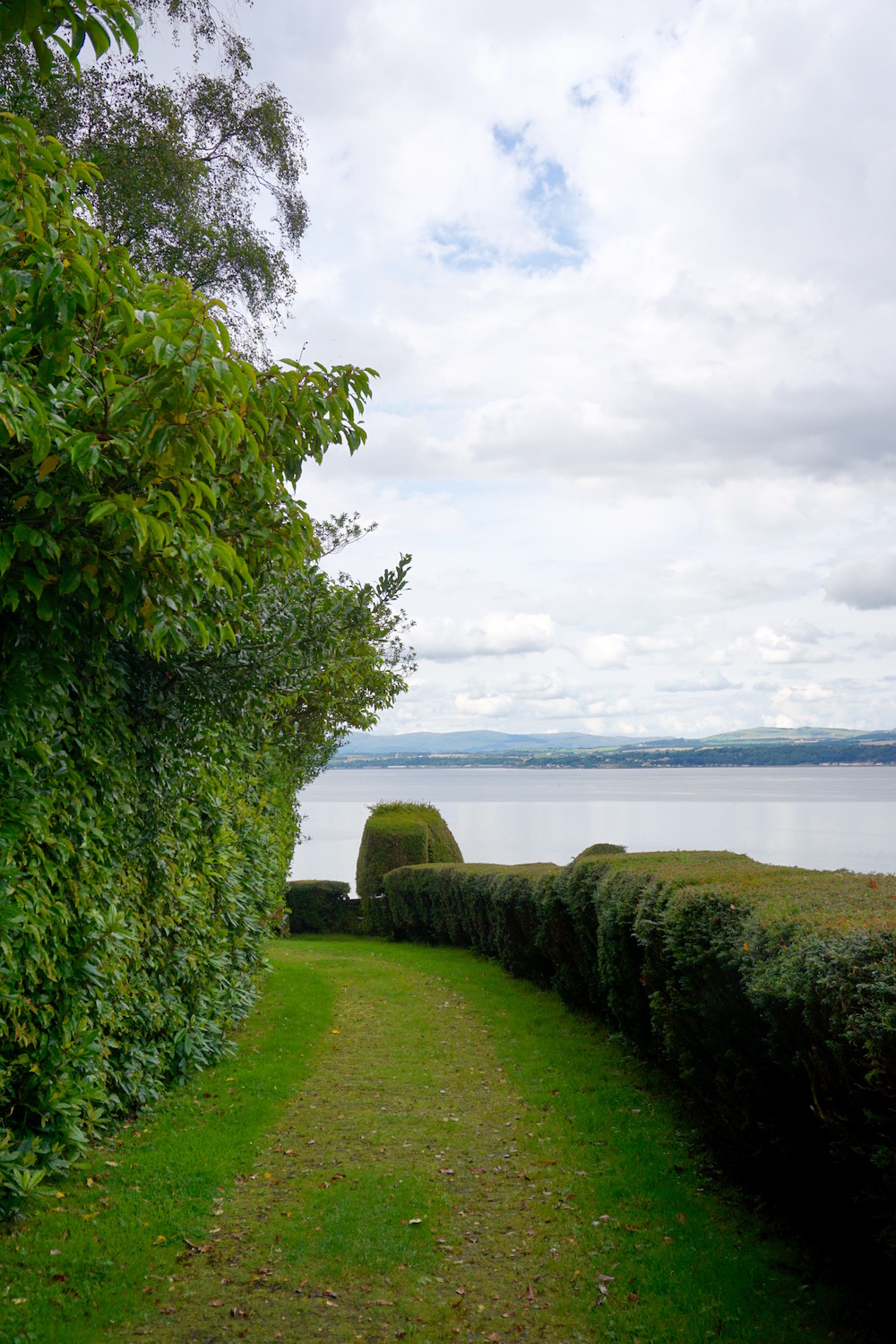 I was quite nervous at first because the deer weren't in the first few fields of the park. But if you just keep going further back, you'll eventually find them. They're impossible to miss because they all crowd together. If you've only seen the white tailed deer in the US, you're in for a real treat! Red deer are much smaller, but just as adorable.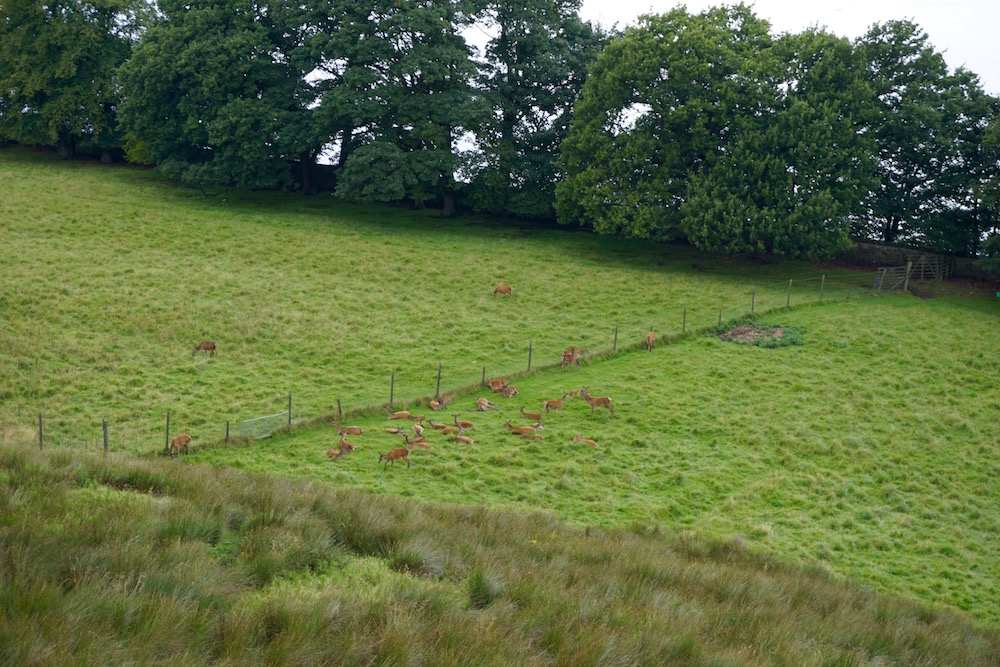 And just like that, our visit was over. We waved goodbye to the sheep on the front lawn as we drove back to Flora's house for a much-needed late lunch.
The trip to Hopetoun House is much easier if you have a car, but it's still doable via public transportation. Just bring a book to read on the bus and you'll be fine!
Tell me: What's one series you're loving at the moment? I'm clearly stuck on Outlander and am needing some recommendations. Books or TV series will work!
Signing off,
Claire
More posts you'll love: