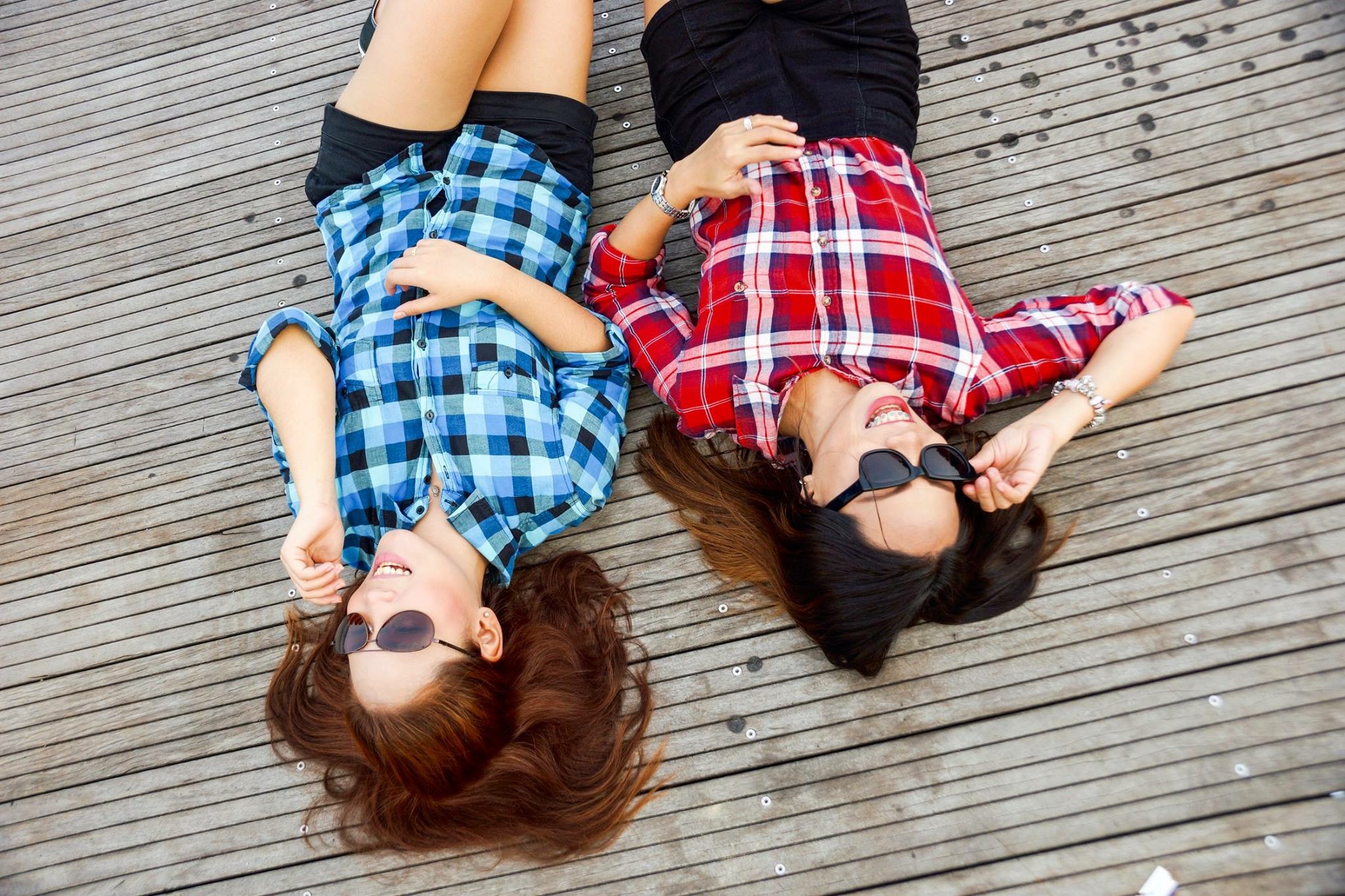 Last week, I shared my thoughts on long-distance friendships and the lessons I've learned so far about keeping in touch with your besties after moving states. I felt like there was more to the story though. Namely, how to make friends after graduation once you're thrust into the real world.
My number one fear when I moved to New York was making friends. I knew I'd get a job eventually, and I had a cousin in the area I could call if things got rough, but never in my life had I needed to make friends before. Don't get me wrong, I made lots of new friends in college. But technically I didn't need to make friends since I went into my undergrad with lots of friends from high school. But when you're in school it's so easy to make friends. Many of my best friends from college are girls I started talking to in class one day, simple as that.
But once you move and start your big girl job, it's scary and tough to meet new people sometimes. After chatting with my friends in the city about how they all got to know people, I put together the following list in hopes that it will help you—no matter what stage of life you're in—to make new friends.
Sign up for apps and websites
There's a popular friend finding website in NYC called GoFindFriends, which is how a few of my close friends met each other. I recently created an account and have been slowly been getting to know some new people. There are also apps you can use to connect with people in your area. The dating app Bumble has a "BFF" feature you can select, which will connect you to other women in your area looking to make friends. I've met some great gals through this and highly recommend it!
Get to know your roommate's friends
My number one life hack is to make your roommate's friends your own. 99% of my friends in NYC are also friends with my roomie, which is great because there was no guesswork for me when I first met them. I knew going into it that if the roomie approved of them, I would too. Instant friends!
Have your friends invite someone new to brunch
This is a fun rule one of my friends suggested. Whenever you meet up with your friends for brunch, ask each of them to bring someone you've never met before. This way you can meet new people in a comfortable environment and can use the friend you already know well as a buffer to help you get to know someone new.
Go to meet-ups
If you're not a 100% extrovert, this might not be your thing. Personally, meet-ups with more than two people (so basically all meet-ups) aren't my thing, but they are a good way to meet people en masse without feeling pressured to be instant BFFs with anyone. Couchsurfing.com has some good meet-ups, and I'd also suggest finding an events page on Facebook for your city, as there are always pages for "Singles in New York," and stuff like that.
Join an intramural team
My friend Claire (yes, there are multiple Claires in the world) plays intramural dodgeball and loves it. She's met so many friends through it and is always telling us about her games. Intramural leagues give you something to talk about right away and will help you stay fit. Win-win!
Meet up with people you sort of knew in college
Did your college roommate's friend's friend just move to your city? Message her on Facebook! Just because you weren't BFFs in college doesn't mean you can't get to know one another now. If they just moved to the same city, odds are they're also panicking about finding friends. At the very least, you'll be able to share a coffee together and keep each other company for an hour.
Go to happy hours with your coworkers
One of my favorite ways to meet new people is to go to parties and happy hours with my coworkers. I'm super lucky that my coworkers are basically my work family, so any friends of theirs I automatically know I'll like hanging out with. If you're not a big partier or don't drink, you can definitely still have fun after work! Instead of saying no to happy hour invites, ask if they'd like to grab a mid-afternoon coffee instead to break up the workday.
Hopefully this list helps you out if you're in a new city. If you're feeling overwhelmed about not knowing anyone yet, give your bestie a call! Like I said in an earlier article, it's equally important to stay in touch with old friends as it is to make new ones.
What are some ways you've met new friends in the real world?
Signing off,
Claire
If you loved this post, you'll also like: