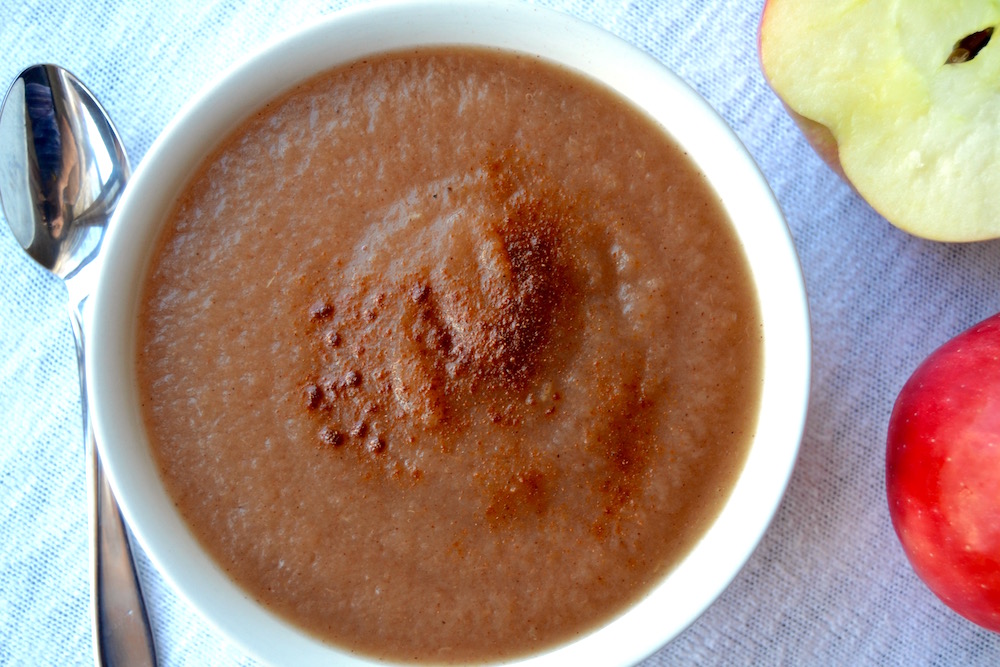 Apples are easily my favorite fruit. They're cheap, filling, and crazy sweet when they're in season. I rarely make anything with apples or doctor them up because I like them sliced up and eaten plain. However, after moving to NYC last year I went through an insane nesting phase where I wanted to make my new apartment feel super homey. I'm not one for interior decorating though, so I spent most of this nesting phase in the kitchen cooking.
One of my favorite things I made last fall was applesauce. I like the stuff you buy in stores, but I got tired of its preservatives and bland flavor after a while. When I first started making applesauce last year, I based it loosely off a recipe I made when I worked at a dude ranch out west. About three batches in, I tweaked the recipe to make it even easier to make and fiddled with omitting sugar and other flavoring altogether.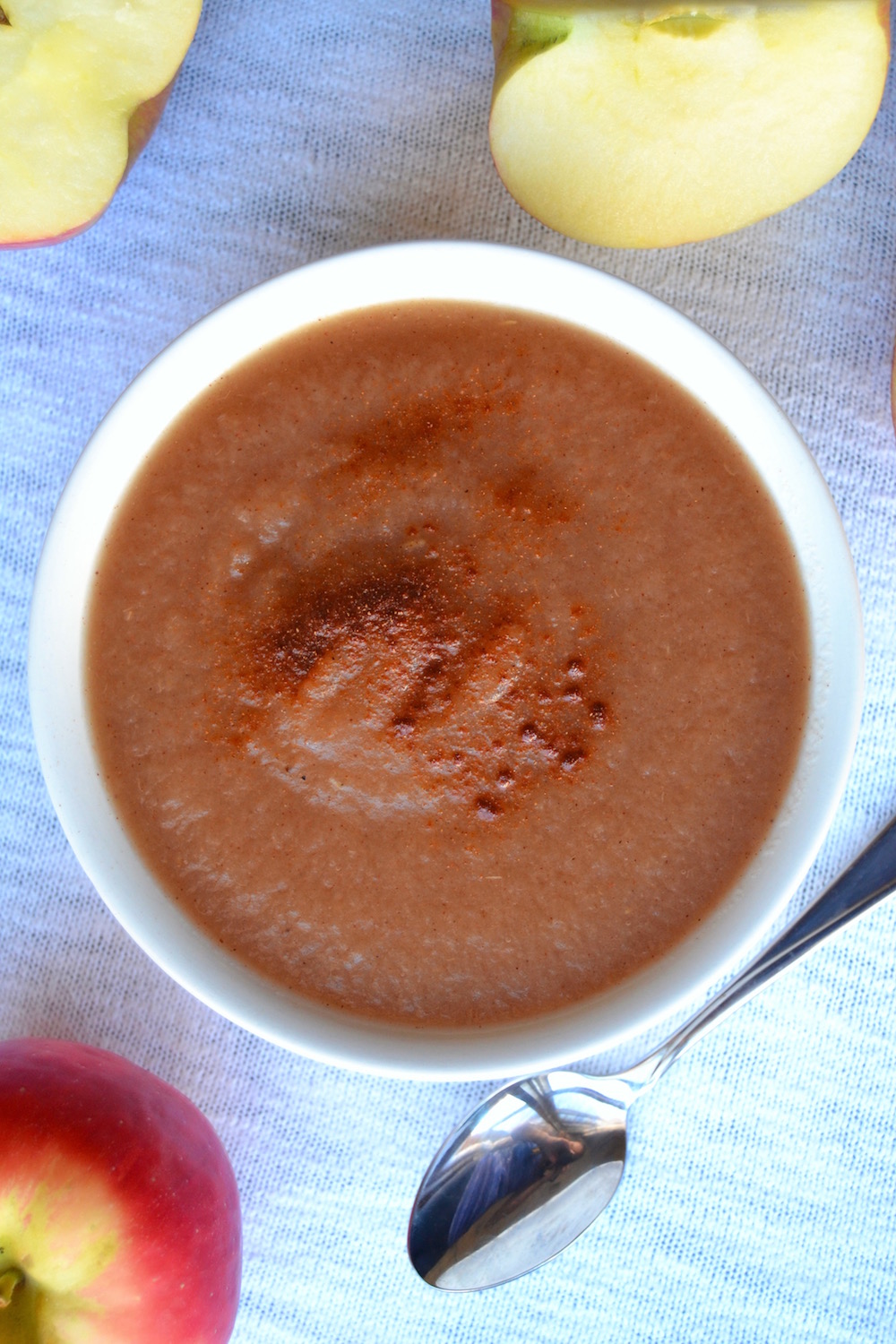 Last weekend I resurrected my go-to slow cooker applesauce recipe and I'm pleased to say it's as fabulous as I remember. I filled up about half my freezer with this applesauce last fall and enjoyed it all winter long. I'm pretty sure my roommate thought I was insane for making so much, but when apples are in season you have to use them as much as possible! Needless to say, I had to make more this year and I'm so glad I did. For this particular batch, I used a mixture of Honeycrisp and Gala apples, but any blend of apples will work.
This slow cooker applesauce recipe is as healthy as you can get. All you need are some apples, your choice of spices, and a few tablespoons of water to get everything going. That's it. No added sugars or hard to find ingredients. I suggest making a big batch of this and freezing it in mason jars to eat later. Simply defrost the applesauce overnight in the fridge and enjoy it the next day!
Something to keep in mind is that you should omit the cinnamon, nutmeg, and cloves if you're planning on using this applesauce as a butter or oil replacement in recipes. You can always add cinnamon to it later if you want!
Peel and dice the apples. The smaller you dice them, the better they'll break down in the slow cooker.

Add the diced apples, cinnamon, nutmeg, cloves, and water to the slow cooker. Mix it up a bit so the spices aren't left on top of the apples.

Cover and cook on the high setting for 4 hours. Give the apples a good stir halfway through to make sure the apples on top get cooked evenly.

You can leave the applesauce chunky or blend it in a food processor. I've found that smooth applesauce freezes better, so I mixed mine in a food processor after the applesauce had cooled for about 30 minutes.
More cozy recipes you'll love: