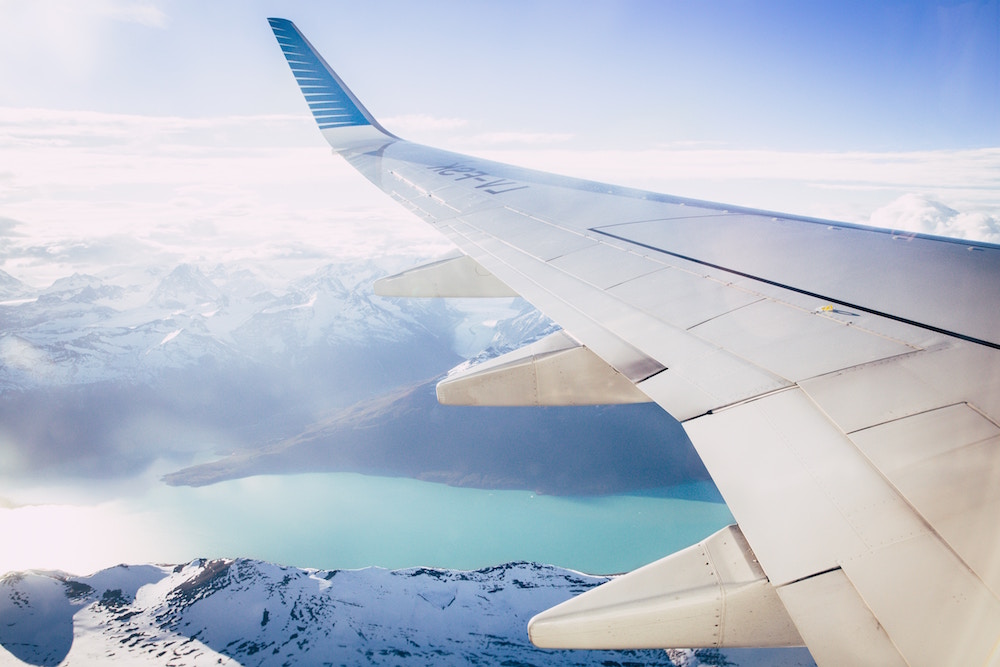 I'm over-the-moon excited because exactly one week from tomorrow I'll be flying to Scotland for the first time. I'll spend half my time in Glasgow, and the other half of the time with my friend Flora in Edinburgh. I met Flora while studying in Germany, and I'll be staying with her and her family while I'm there.
Though I've traveled solo extensively in the past, this is my first trip where I've had to do every single bit of planning by myself. The last few times I've gone overseas, my parents have helped get me to the airport, contacted the bank for foreign currency, etc. While preparing for my trip, I realized there were a few things I hadn't done, and I wanted to jot a few of the more important things down in this travel abroad checklist to help you all plan more efficiently for your next overseas trip. Here are 12 things you need to do before leaving the country to ensure your trip goes smoothly.
1. Book your hotel
Knowing I was better off to buy tickets well in advance for my trip, I booked my flight back in April. Mid-June, I started feeling super anxious about my trip to Scotland, and I couldn't for the life of me figure out why. Just before I left for Washington DC for the 4th of July, I realized I was feeling anxious because I hadn't booked an AirBNB yet for my time in Glasgow. Oops!
Once you've booked your flight, start looking for hotels and grab the best deal you can before prices skyrocket in the month or so before you're set to travel. I personally enjoy using AirBNB, but Expedia has some good hotel deals as well.
2. Order currency from the bank
Depending on where you're traveling to, you might need to order currency from your local bank. I got lucky this time and was able to pick up some British pounds directly from my bank, but in the past I've had to order Euros. Foreign currency can sometimes take a week or more to arrive, so order whatever you need a month or more in advance to be safe.
3. Tell your bank you'll be traveling
This is so important! Let your bank know you'll be out of the country so they can put a travel notice on your debit and credit cards. The last thing you want is to have your card frozen while abroad. I was able to place a travel notice on my credit card online, but check with your bank to see if you need to call a certain number.
4. Make sure your passport is up to date
The last thing you want is to show up at the airport, only to realize your passport is expired. Some countries won't allow you in if your passport is within six months of expiring too. Applying for a new passport is a long business, so make sure yours is up-to-date before you even buy your plane tickets.
It's also a good idea to make copies of your passport and other forms of ID before you go abroad. I like to leave my passport in my hotel room while I'm exploring a new city and have a copy of it on me just in case.
5. Apply for a visa (if needed)
Some countries require a visa even if you're visiting just for vacation. When I flew to Cambodia for two weeks, I had to mail my passport to the Cambodian embassy as part of my visa application. In total, it took a good month or so before it was returned to me, but because I'd sent it in well before my trip I wasn't worried about it taking so long.
6. Ask friends to check on your pet/apartment
Always give friends and family advance notice if you'll need someone to watch your pet for you. Personally, I don't think it necessary to have someone come check on your apartment while you're away, but if you'll be gone longer than two weeks or are away in the deep winter, it can't hurt to have a friend pop by to make sure your pipes are all good, etc.
7. Double check your baggage allowance on the plane
The first time I flew Easy Jet, I didn't realize that they allowed just one carry-on onto the plane. I showed up with a small suitcase and a big backpack as my personal item to put under the seat, and the staff (quite rudely) told me to consolidate everything into one bag. Since then, I've always tripled checked the baggage requirements because international airlines sometimes have different policies from the ones I fly with in the States.
8. Update your phone plan 
If you'll be gone for an extended period of time, consider upgrading your phone plan to allow international calls and data. Your cell provider might let you purchase international data for a specific period of time as well, so it's worth looking into if you anticipate wanting to call home or use your phone while you're away.
9. Get your vaccines
You might need to get certain vaccines, depending on the country you're visiting. Some vaccines require multiple shots over a the course of a few weeks, and sometimes you need certain shots within a specific time frame before leaving the country. Do your research and talk to your doctor to find out what all you'll need before leaving.
10. Print out your itinerary and maps
Smartphones make it easy to access maps wherever you are, but it's possible that you'll lose your charger, get poor service abroad, or any number of other things that will prevent you from using it. To be safe, always print out any relevant maps and instructions before you leave home so you'll for sure be able to get around in the city you're visiting.
11. Research how to get from the airport to your hotel
I can't tell you how many times I've flown abroad and taken a taxi or Uber to my hotel, only to realize later how easy (and cheap) it would've been to take public transportation. If you feel comfortable taking public transportation from the airport, I recommend doing it when possible. It'll help you get acclimated to your new city sooner and will probably save you a lot of money.
12. Check-in to your flight online
My mom is a stickler about checking in online. Most airlines allow online check-in 24 hours before your flight's set to take off, and I highly recommend doing it. This helps with a few things: first, you can skip the lines at the airport and print your ticket at home; second, if the flight is overbooked, you'll be less likely to get kicked off since you checked in early. When checking in online, I also opt to get texts with my flight status so I know if it's been delayed.
Hopefully this travel abroad checklist will be of use on your next trip. I firmly believe that traveling should be exciting, and having a game plan leading up to your departure makes everything much less stressful. If I've forgotten anything on this list, please let me know!
What's the worst thing you've forgotten to do during your travels? I once packed for an entire week away, only to discover that I'd forgotten to pack bras and underwear!
Signing off,
Claire
Eager to travel? Then you'll love these posts: