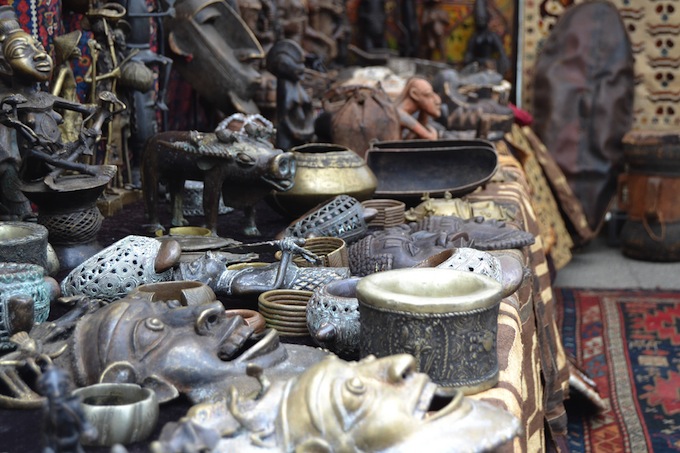 In such an iconic city like Berlin, it's easy to go into full-on tourist mode and just visit the big-name attractions (hello Brandenburger Tor!). There are so many sites on Berlin's "must visit" list that it's difficult to find time to see the city from a local's perspective. Just outside the hubbub of central Berlin there's an entire world of residential neighborhoods just waiting to be explored and plenty of local markets to boot.
While visiting my friend Ellie in Berlin, her landlady was kind enough to take us to the most interesting flea market on Straße des 17. Juni (17th of June Street—it's referencing the East German uprising that occurred in 1953). I had actually visited this flea market in high school when I participated in an exchange program and loved it then just as much as I love it now.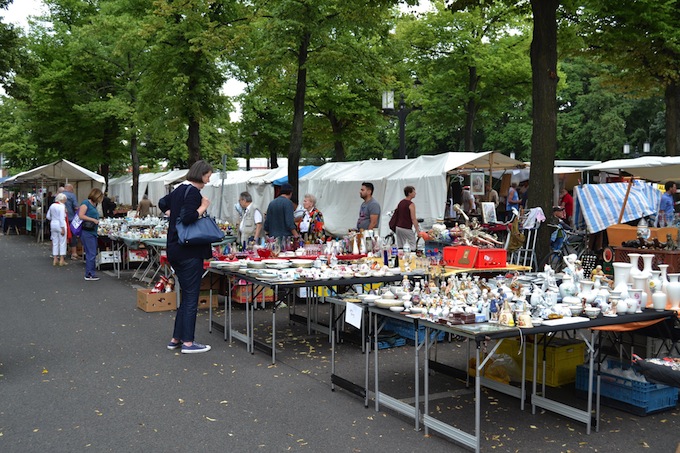 There are a few things I particularly love about this flea market. First, there is a huge array of wares on display, and it's not just a bunch of old junk being labeled as "vintage." On this particular day, Ellie's landlady was on the hunt for the rest of a silverware set she had bought from this exact market. Knowing absolutely nothing about antique cutlery, I had the best time listening to her bargaining with the dealers in German (not that I can really say my vocabulary is up to par with her when discussing the make and model of a particular fork).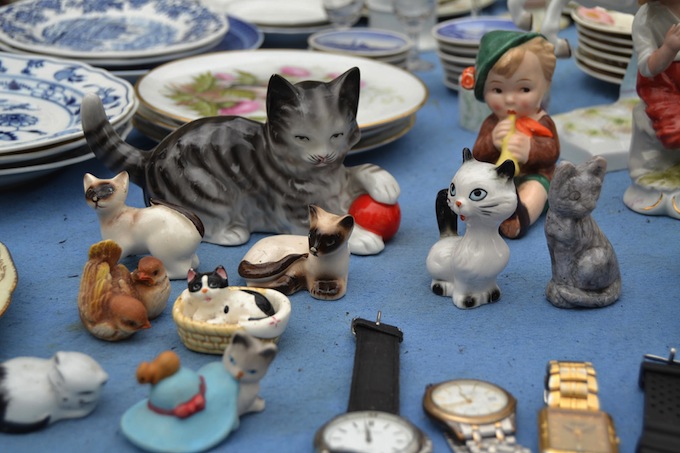 Another great thing about the flea market on the Straße des 17. Juni is that it attracts both visitors and locals alike. You'll hear the strangest assortment of languages while walking around, but everyone vaguely understands each other thanks to the universal language of facial expressions and hand gestures. If you're a German student like me, I'd highly suggest bargaining for an item. The dealers will try to reply in English, but keep talking in German and they'll let you have your way (for the most part).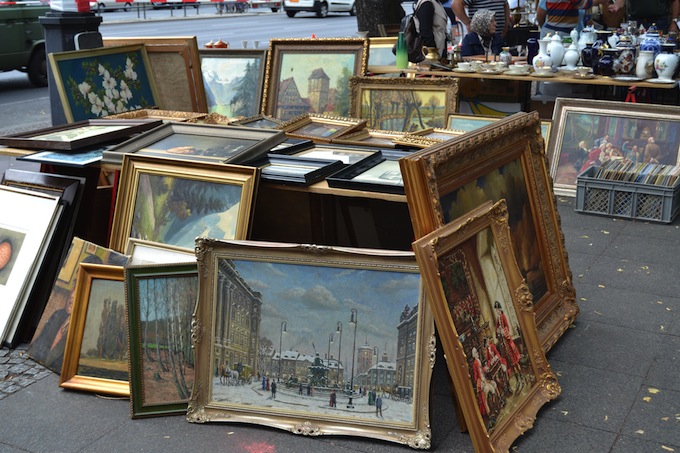 My favorite find at the flea market was easily the piles of old postcards. I don't know what it is about old letters, but I find them so captivating! It always gives me a weird feeling to read a letter someone had written years prior, and it feels doubly weird to read letters that were sent from East Germany or Austria.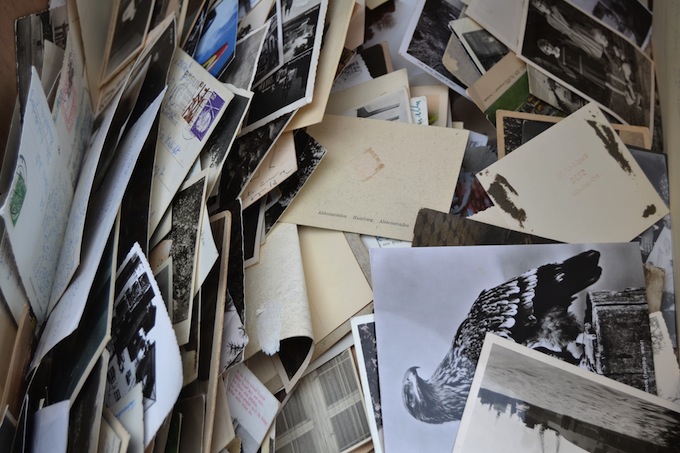 If you visit Berlin, you absolutely cannot miss the chance to visit the flea market! It's open every Saturday and Sunday and there's bratwurst stands in the middle of the market if you're feeling peckish. Okay, curious Claire time: what items do you most like finding at flea markets? My roommate is going through this vintage clothing phase and manages to find the most unique pieces.
Leave me a comment below if you're feeling friendly and feel free to share this post with any Berlin lovers you know!
Signing off,
Claire