Berlin has so many fun fall activities to offer! Here are the best things to do in Berlin in the fall, including museums, festivals, and more!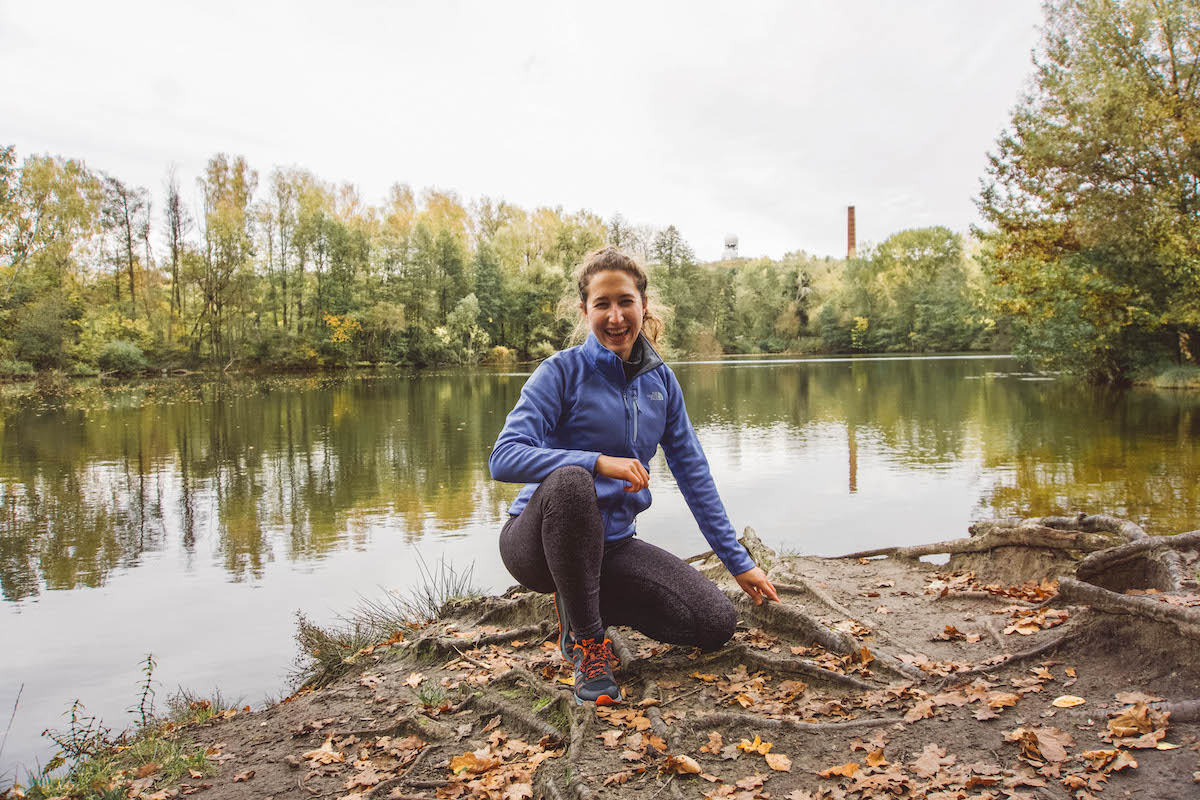 Berlin may not be the first European city that comes to mind when planning your fall travels, but if you visit once the temperatures drop and the leaves change color you won't be disappointed! There's a good mixture of indoor and outdoor things to do in the fall in Berlin, so you have options depending on what the weather is like. 
This will be my third fall in Berlin, and I'm actually so excited! This list of fall activities in Berlin includes some of my favorite seasonal activities, plus a few that I'll be experiencing for the first time this year with my friends. Leave me a comment below telling me which you're most excited to do first!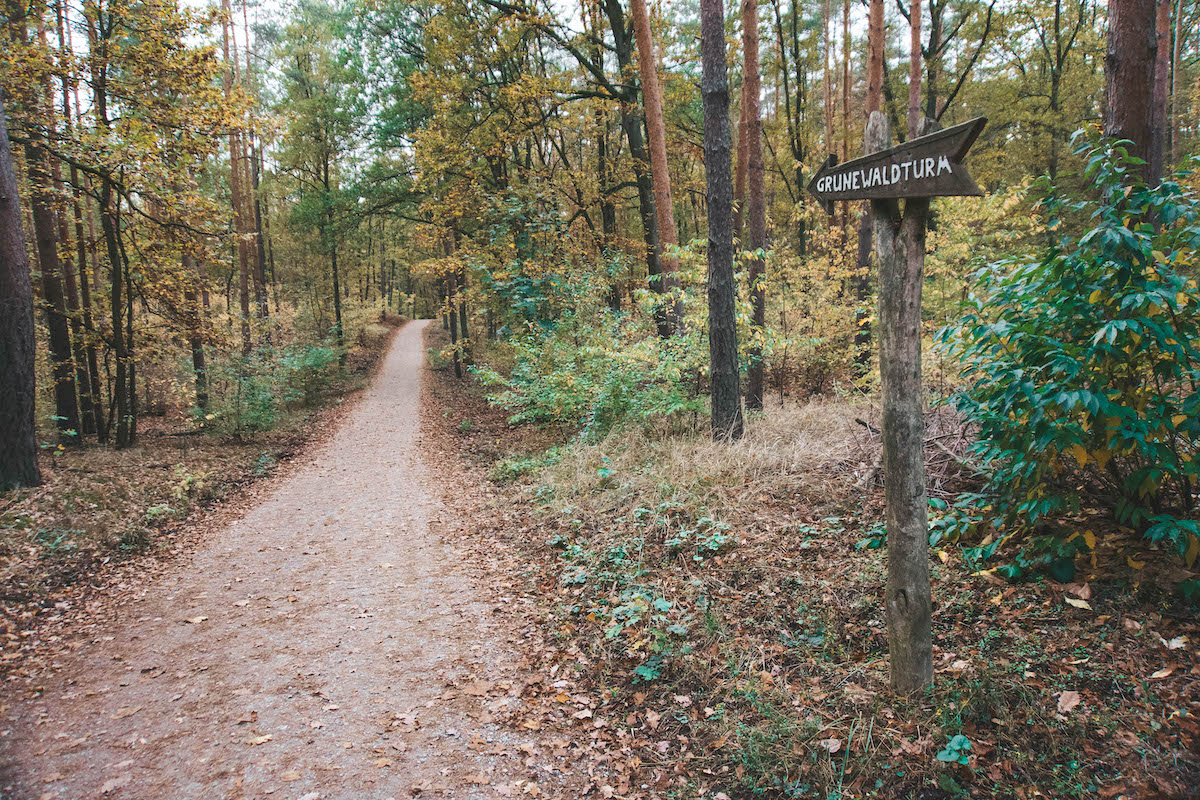 1. Go Hiking in the Grunewald 
The Grunewald is one of Berlin's best known green spaces, and for good reason. While "hiking" isn't quite the right verb to describe what one does in the Grunewald (it's more like a brisk walk, if anything, since Berlin is very flat), it's still a great area to explore. 
Fall is one of the best times to visit the Grunewald. The carpet of multicolored leaves crunching under your feet combined with the beautiful scenery is absolutely magical. I doubt you'll want to swim in one of the Grunewald's lakes in the fall, but it'll still be warm enough to make your way to the Teufelsberg, a former Cold War listening station. 
2. See a Show or Concert
Berlin may not have the same reputation for live theatre that Hamburg does, but you can still see fantastic performances here. Lovers of classical theatre should attend a performance at the Deutsche Oper; Theatre des Westens puts on lots of musicals; lastly, there are tons of local concert venues scattered throughout the city where you can enjoy live music.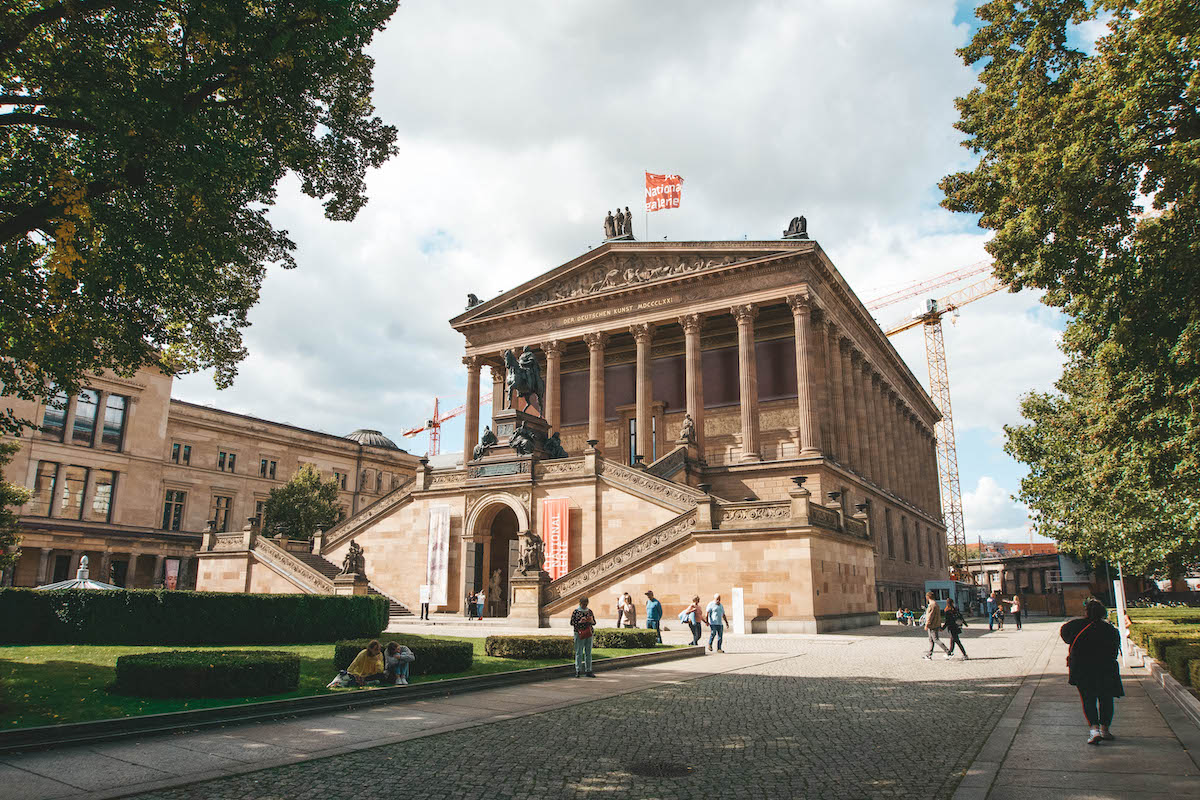 3. Visit the Museums on Museum Island
Museum Island is a UNESCO World Heritage Site comprising five world-class museums. The Altes Museum houses the collection of classical antiquities; the Neues Museum showcases ancient Egyptian artifacts (including Nefertiti's bust); the Alte Nationalgalerie displays primarily Romantic and Impressionist works of art; the Bode-Museum has a lovely collection of Byzantine art; the Pergamonmuseum is a two-for-one featuring both Isalamic art and artifacts of the ancient Near East. 
You can buy a discounted all-inclusive pass to see all the museums in one day, or in three days. If you plan on visiting even just two of the museums at Museum Island, it makes sense to buy the discounted museum pass to save money. 
4. Cozy Up at the Movies 
When in doubt, spending a rainy fall afternoon at the movies is always a good call. Most movie theatres in Berlin show films in German, but there are a number of English language movie theatres here as well. (Or at least regular movie theatres that still show some movies in English). 
Some English-language movie theatres in Berlin include: Odeon, Kino in der Kulturbrauerei, and UCI Luxe Mercedes Platz. Make sure to look for movies labeled as "UV" — this means they'll be played in their original language (i.e. English, if you're watching an American-made movie).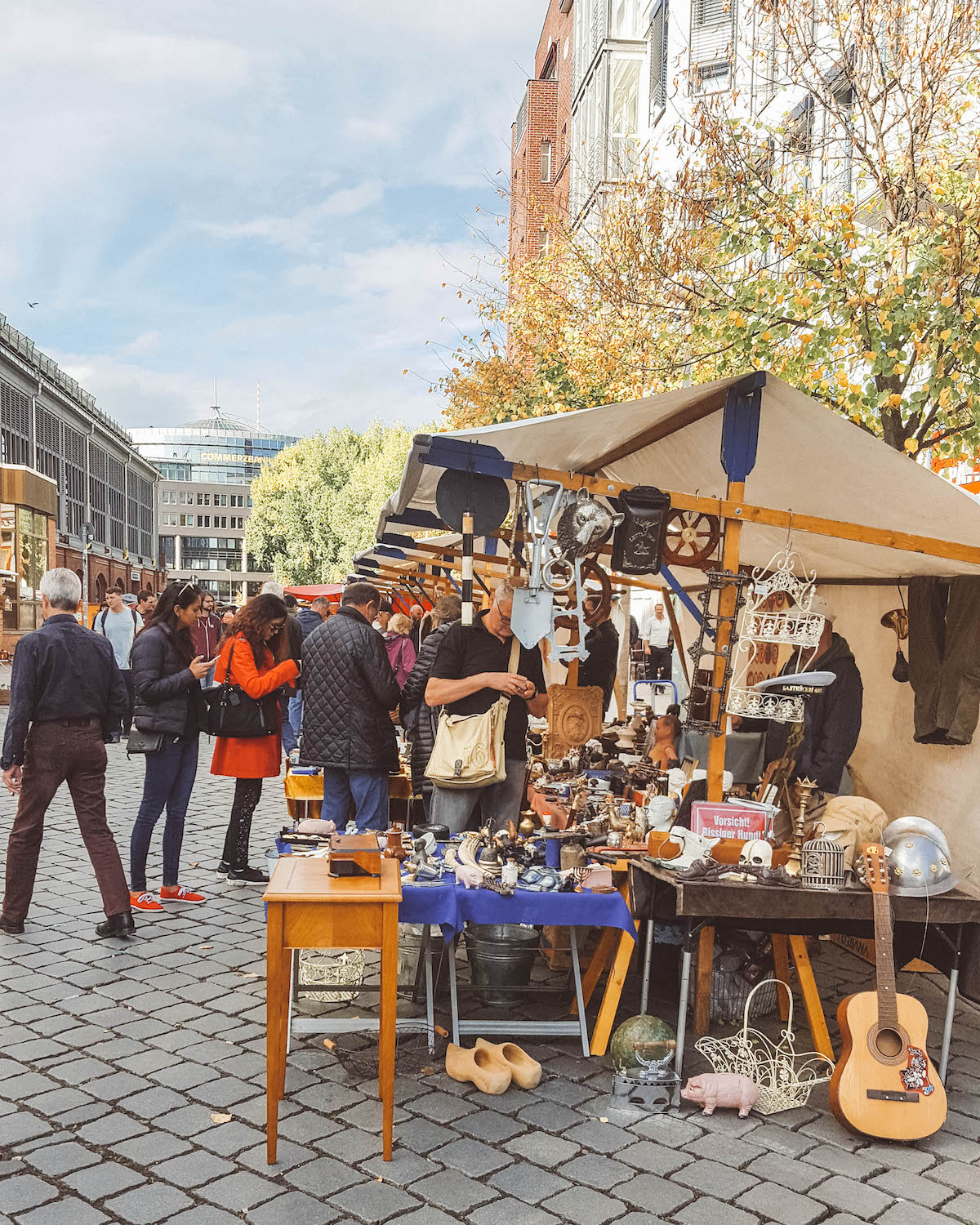 5. Haggle at a Flea Market
Berliners love hitting up their local flea market on the weekend. There are so many flea markets to choose from, but I particularly love the flea market at Fehrbelliner Platz. It's a decent size, and I always find prints or other decor pieces when I'm there. 
For more recommendations, check out my blog post on the best flea markets in Berlin. 
6. Enjoy the Festival of Lights
Each fall, usually at the end of August / early September, Berlin's most iconic landmarks are spectacularly lit up. I'm not talking about regular spotlights, though; oh no, I'm talking about light art. The Festival of Lights runs for just one week, and roughly 70 monuments, buildings, and attractions around Berlin are lit up between 8pm to midnight. 
This is a wonderful free fall activity in Berlin, provided the weather cooperates!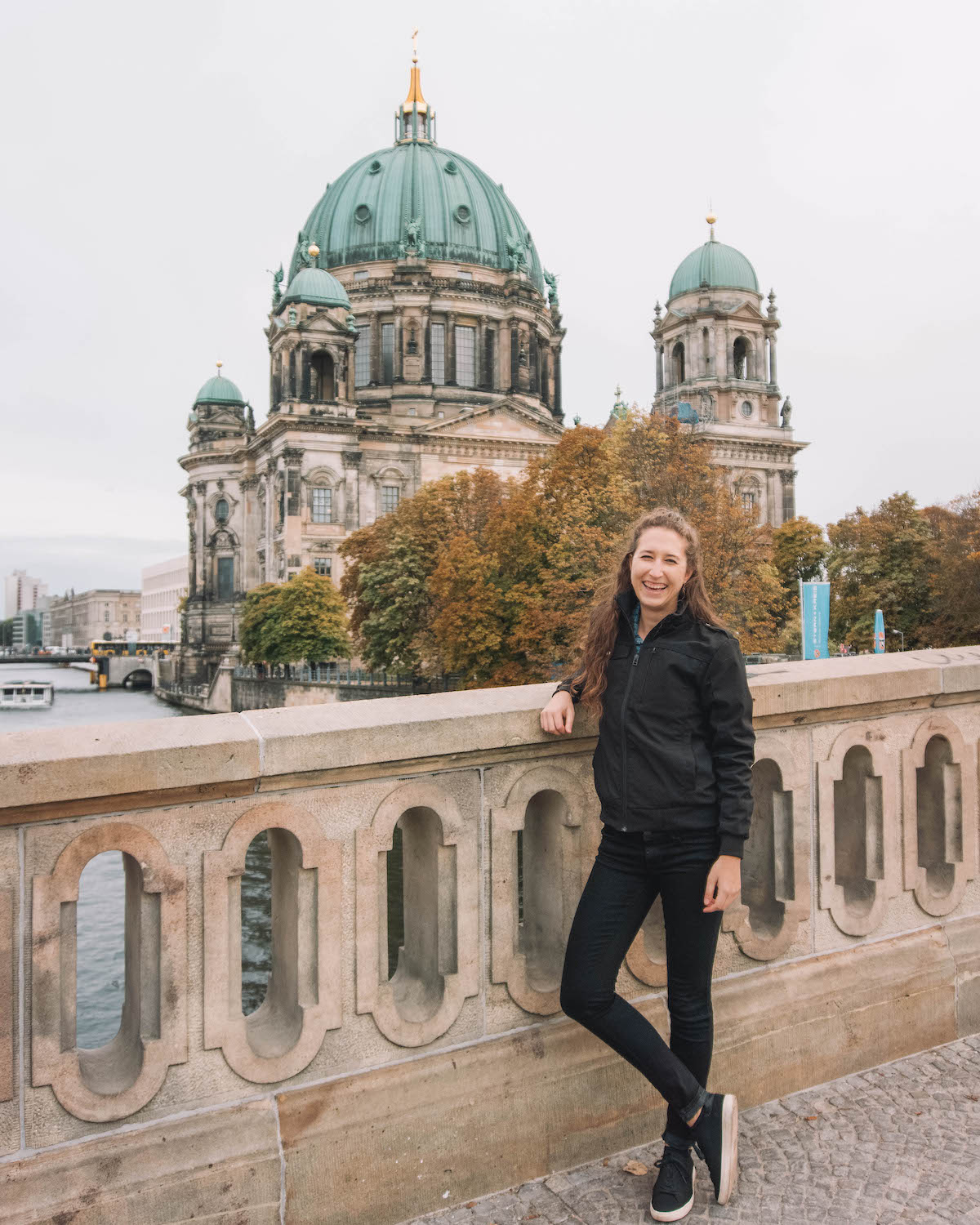 7. Visit the Cathedral 
Don't let the appearance and title confuse you, the Berlin Cathedral (Berliner Dom) is actually a protestant church! (Remember Martin Luther? Yeah, he was a big deal in Germany). The church was finished in 1905 and is built in the baroque style. 
A few different buildings have existed on this site, all of which served as the court churches of the Hohenzollern Dynasty prior to the completion of the Cathedral during Kaiser Wilhelm II's reign. The Cathedral was heavily damaged in WWII and was left untouched until the fall of the German Democratic Republic.
Highlights of the Cathedral include: the largest organ in Germany (over 7000 pipes!), the Hohenzollern crypt beneath the church, and the viewing gallery atop the dome which offers an unparalleled view of Berlin. 
8. Eat Inside at Markthalle Neun 
Markthalle Neun is a popular food hall in the Kreuzberg neighborhood. There are lots of food stalls to choose from, plus a section selling fresh produce and flowers. Markthalle Neun is a great hangout spot for those fall days when you want to get out of the house, but don't want to deal with the weather.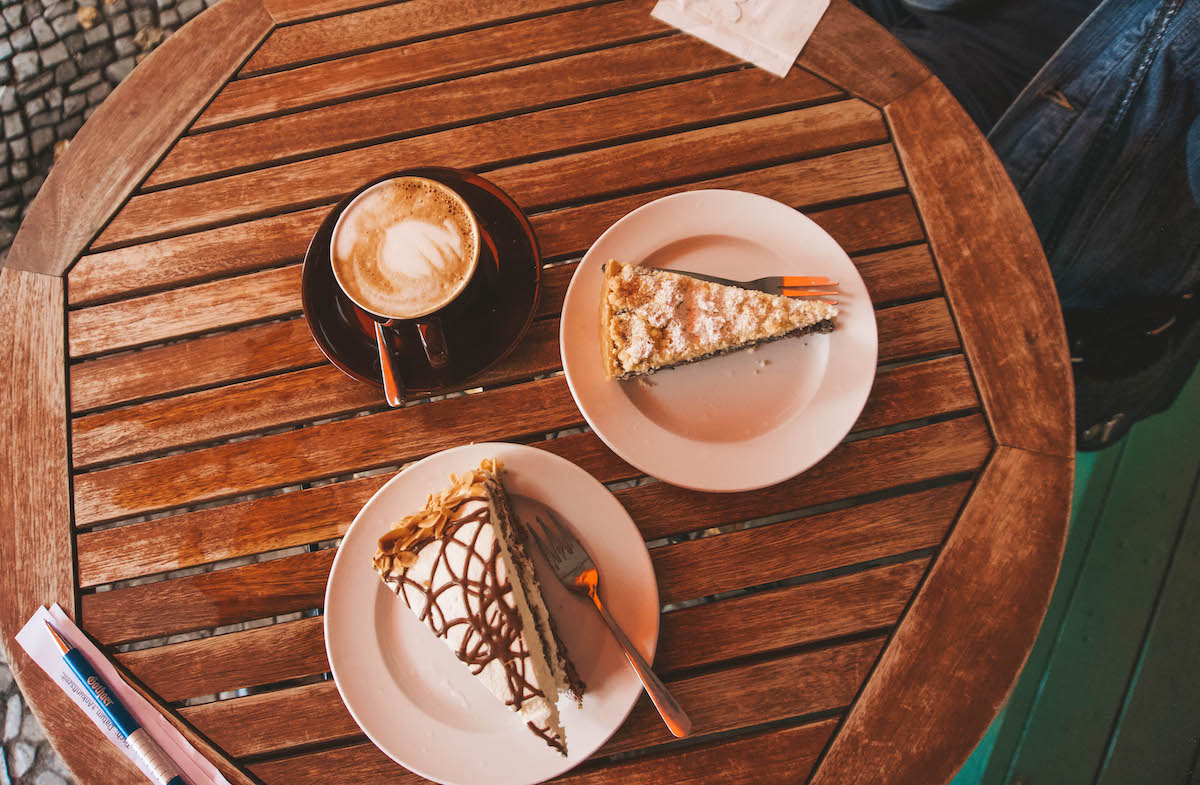 9. Eat Kaffee und Kuchen 
Coffee and cake is one of my favorite fall activities in Berlin! I know it's such a simple ritual, but meeting for afternoon cake isn't a thing in the US so it's always felt special to me. Besides, what's better than cozying up with a slice of cake and a steaming cup of coffee or tea when it's gray and drizzling outside? Throw in a good book or long catch-up with a friend, and I'm in! 
Some of my favorite places to get cake and coffee in Berlin are: Der Kuchenladen (Charlottenburg), Barcomi's (Kreuzberg), and Sowohl als Auch (Prenzlauer Berg). There are tons of local cafes and cake shops, though, but those are the spots that are top of mind.  
10. Stargaze at the Planetarium 
There are three planetariums in Berlin and they each offer an array of events and activities. You can spend a crisp fall evening looking up at the stars, with a guide there to point out specific planets and constellations. Or, you can pay to attend a special event inside one of the planetariums. 
A couple years ago, my friend Paulina and I attended a "Pink Floyd, Dark Side of the Moon" event where we leaned back in the chairs at the planetarium and listened to the album all the way through while trippy constellations were shown overhead. Very odd, but oh-so memorable!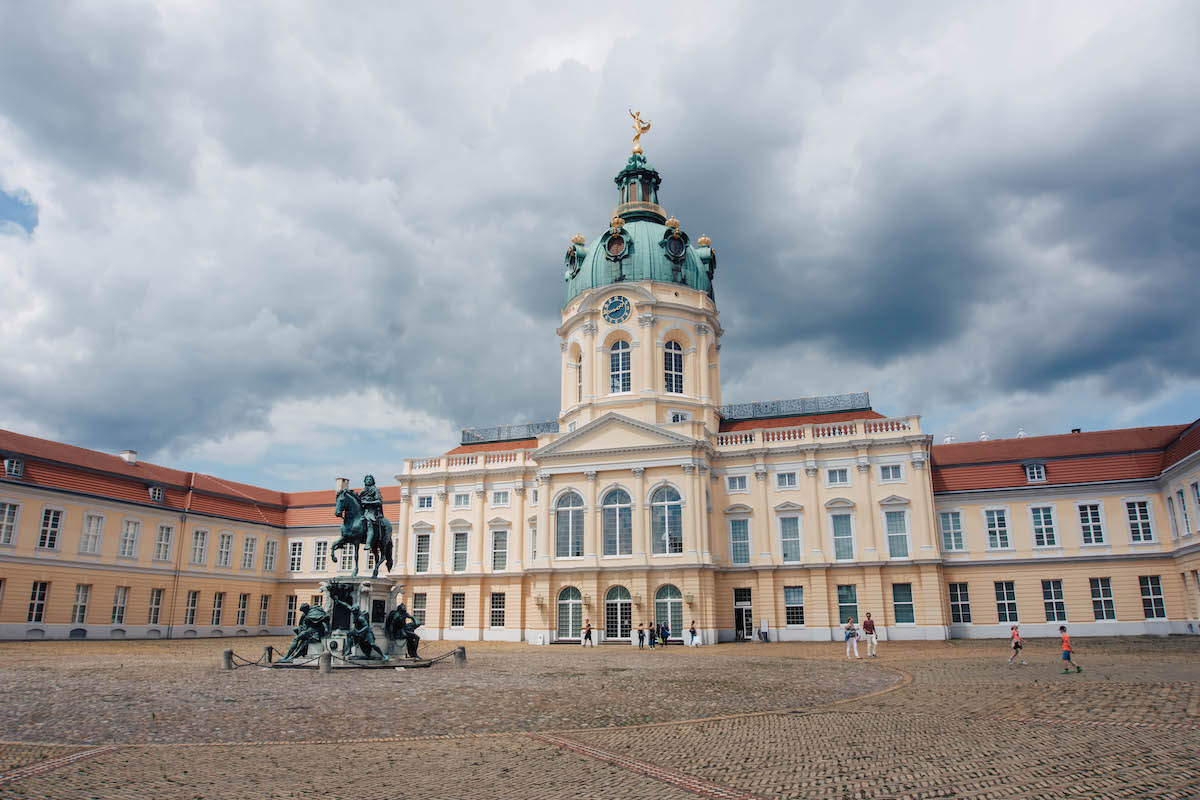 11. Tour Charlottenburg Palace 
Personally, I think every season is the perfect time to visit Charlottenburg Palace. The palace was originally built in 1699 as a summer residence for queen Sophie Charlotte. She called it her "court of the muses" because she loved to invite artists and musicians to stay there with her.
You can easily spend half a day at Charlottenburg Palace. Highlights of your visit will include the priceless porcelain cabinet, the rococo ballroom known as the Golden Gallery, the extensive garden and park behind the palace, the family mausoleum, and the Belvedere tea house. 
12. Enjoy Oktoberfest, Berlin Style
Berliners don't do Oktoberfest quite like the Bavarians, but boy do they try! For just a few short weeks at the end of September into early October, Oktoberfest tents pop up around the city. The two largest Oktoberfests are at Alexanderplatz and Kurt-Schumacher-Damm. 
There are also a number of smaller, more local parades and gatherings in Berlin during Oktoberfest. I recommend doing a quick Facebook events search to see what's happening in your area.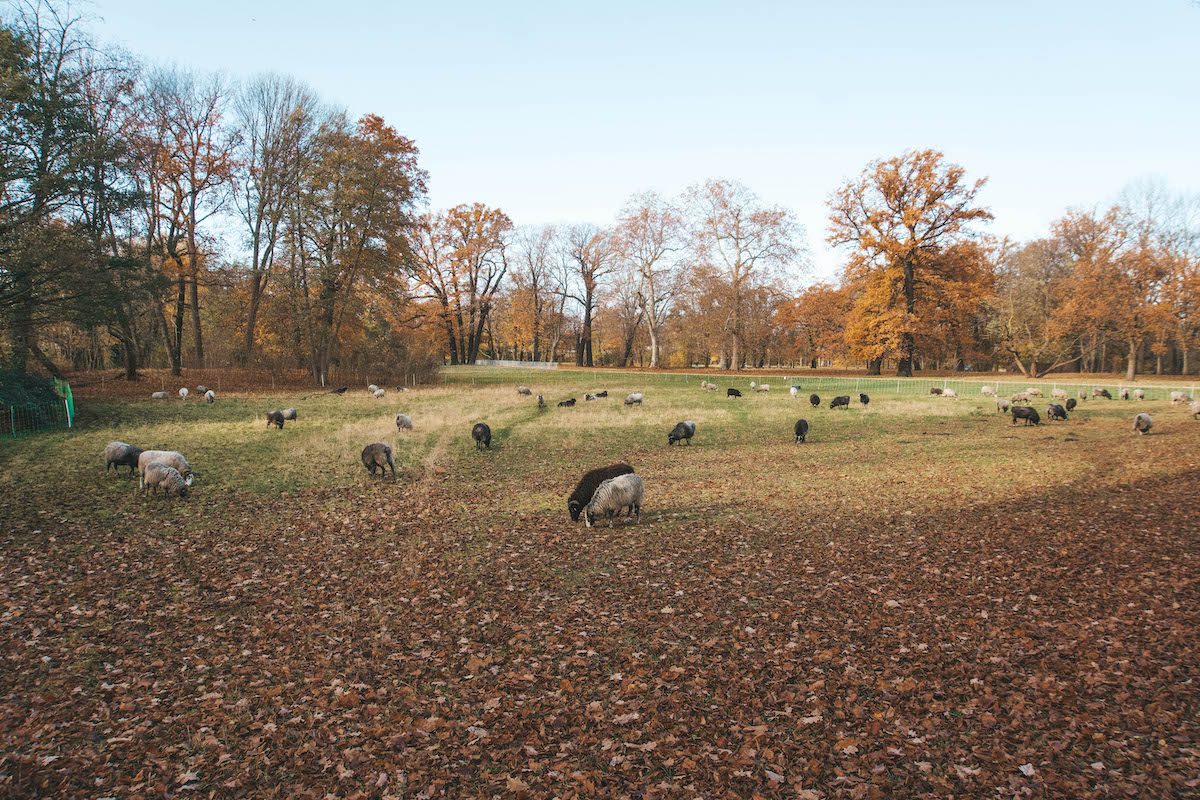 13. Visit a Local Park 
I know the temperatures are dropping, but be sure to get outside as much as you can before winter sets in. I love having picnics in the park once the leaves begin changing colors, and nothing beats a long stroll on a sunny autumn afternoon. If you haven't already, be sure to visit Tiergarten Park, Viktoriapark, or another one of these Berlin parks this season. 
14. Educate Yourself at the German History Museum 
You can never have too many museum dates planned during the fall in Berlin. The German History Museum is completely free to enter and the main exhibit spans two massive floors. There's lots to read here, so you can easily spend an entire afternoon reading up on German history. This museum does a fantastic job of explaining Germany's fascinating history to date, not just its more recent WWII history.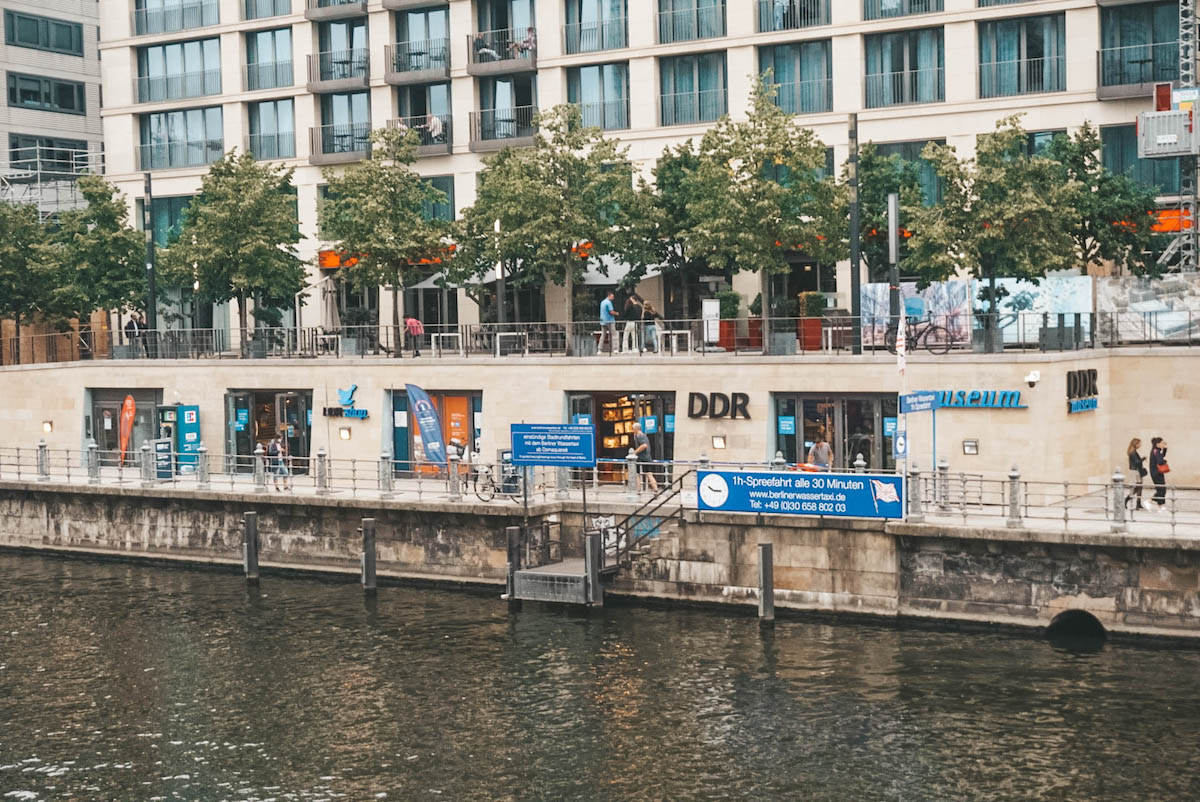 15. Travel Back in Time at the DDR Museum 
The DDR Museum is an interactive museum that transports visitors back to the Soviet-controlled German Democratic Republic (GDR in English, DDR in German). The museum is packed with everyday objects from the GDR, including an old Trabant car. I personally loved the section about home life in the GDR, complete with a model home that had cabinets and drawers you can open and close to see the objects inside! 
Give yourself two to three hours to see everything in this museum. Note that it fills up quickly on the weekend, so it's best to visit during the work day or in the evenings. 
16. Window Shop at KaDeWe
Whether you're a local or an out-of-town visitor, you need to visit KaDeWe at least once. And why not do it when the weather is miserable? KaDeWe (formally Kaufhaus des Westens) was founded in 1907 and is one of the largest department stores in the world. You can find pretty much everything here — home items, kitchen tools, designer clothing and shoes, makeup and skincare, and so much more. 
If you feel like treating yourself, head upstairs to the cake counter and order a slice of something decadent. Or, buy a few chocolate truffles to enjoy later.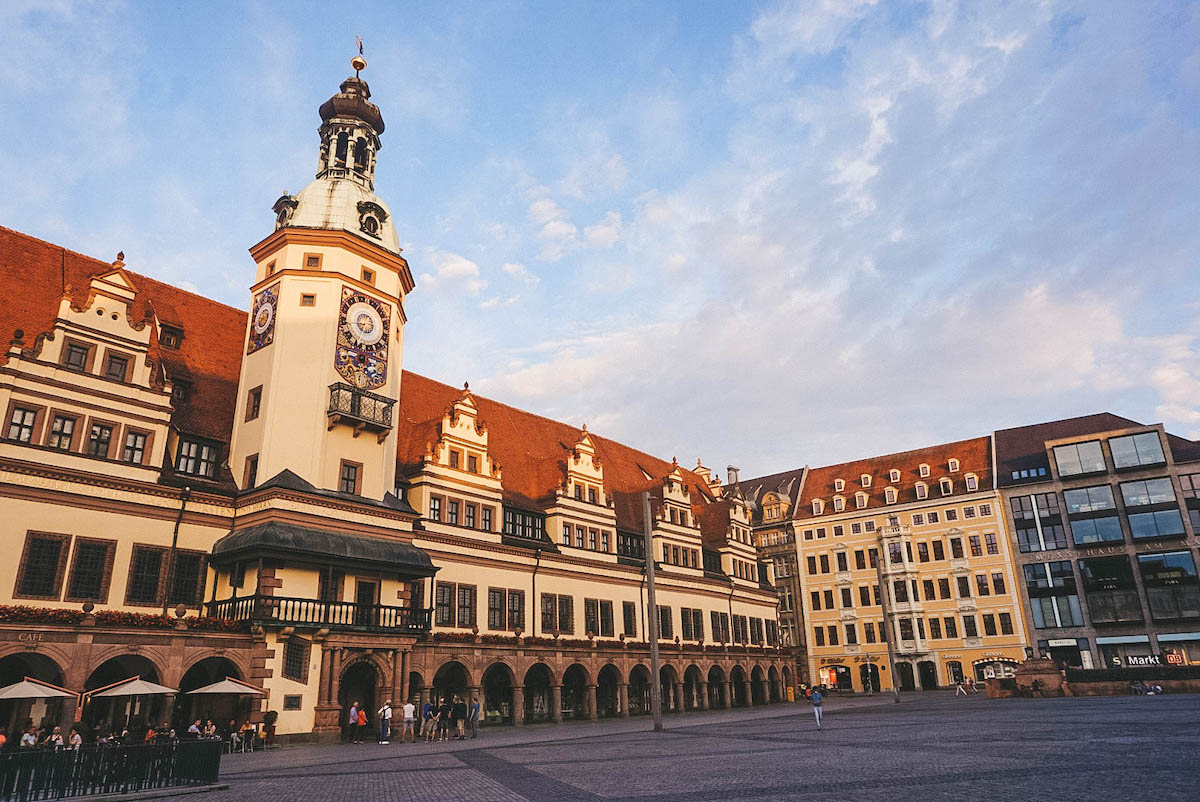 (Old Town Hall in Leipzig, Germany) 
17. Take a Day Trip 
If you're itching to escape the city for a day, here are some great fall day trips from Berlin to consider: 
Leipzig — A famous classical music city in Germany, with lots of churches and a cute Old Town. 
Potsdam — Impossible to see it all in one day, but a visit to the palaces at Sanssouci Park or the Neuer Garten will easily take most of a day to complete. 
Brandenburg an der Havel — A cute town with Gothic red brick buildings and lots of shops. 
Spargelhof Klaistow — You'll need a car to visit Spargelhof Klaistow, but this is a great fall day trip if you love pumpkin picking. They have tons of pumpkins and other fall goodies for sale, plus a farm store and a small forest nearby that you can explore.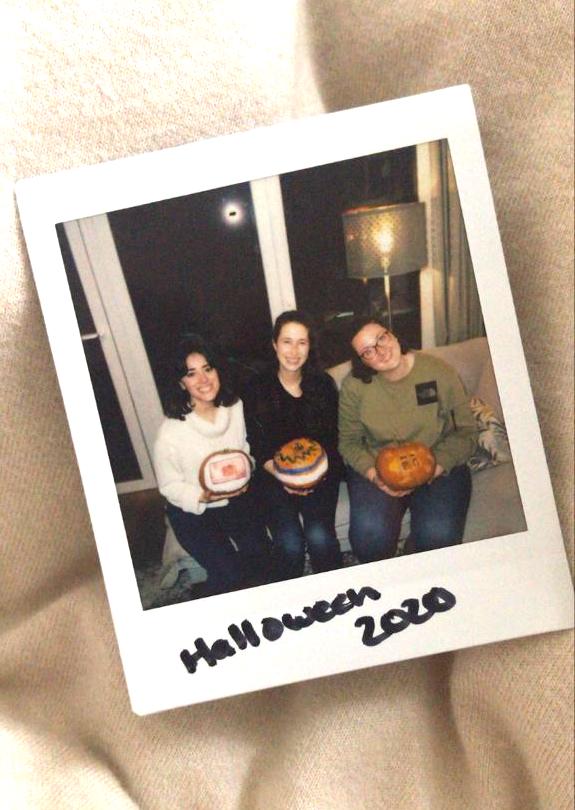 (My friends and I proudly showing off our Halloween pumpkins that we picked up in Klaistow)
Excited for Fall in Berlin? 
It's never easy to say goodbye to the warm temperatures and sunny skies of summer, but there are so many fun things to do in Berlin during the fall! I hope this list of Berlin fall activities has given you some inspiration and makes the transition to cooler weather and shorter days a little easier. 
Tell me: What's one of your favorite fall activities?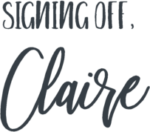 More Things to Do in Berlin: