Berlin is dotted with hundreds of parks and gardens. To help you choose which to visit, here are my personal picks for the best parks in Berlin!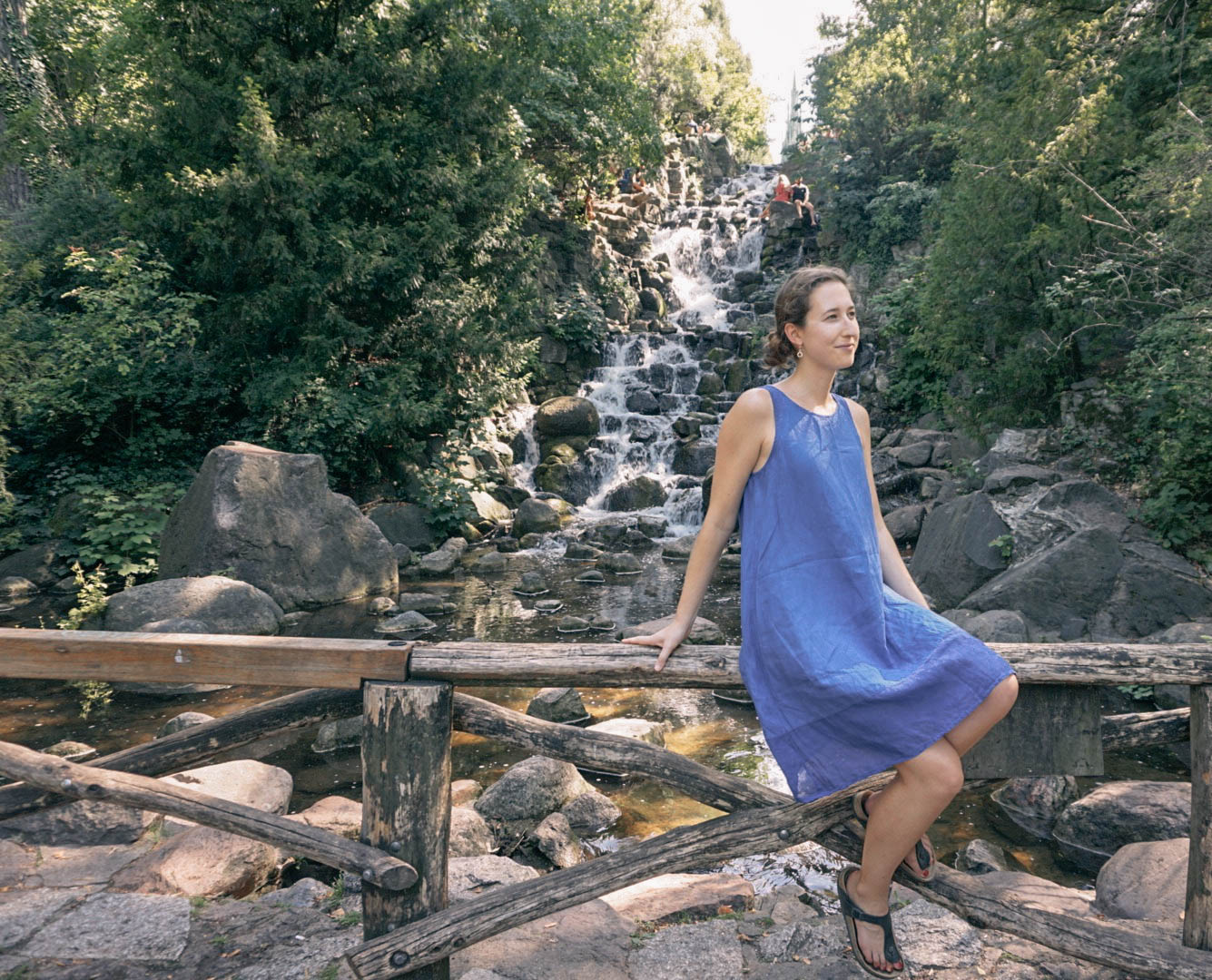 Having lived in NYC for the past three years, I was pleasantly surprised to discover how green Berlin is. Almost every street is lined with trees, and there are public parks and lakes galore here. What's even better is that these lush green spaces are scattered throughout the city — most neighborhoods have at least one good-sized park, sometimes more! Unlike New York, hitting up the local park isn't considered a weekend destination you have to set aside time for; the parks here are practically in your backyard and they're always filled with sunbathers, children playing, and joggers.
Because there are so many parks in Berlin, it's actually kind of difficult deciding which to visit on any given day because they're all so beautiful. Since moving here a couple months ago, I've spent so much time in Berlin's parks, usually taking a walk with friends or grilling something tasty. If you're planning a trip to Berlin, here are the parks you need to hit up. I personally prefer visiting these parks after a day on my feet, because there are always plenty of shady, private places to plop down and rest.
Tiergarten Park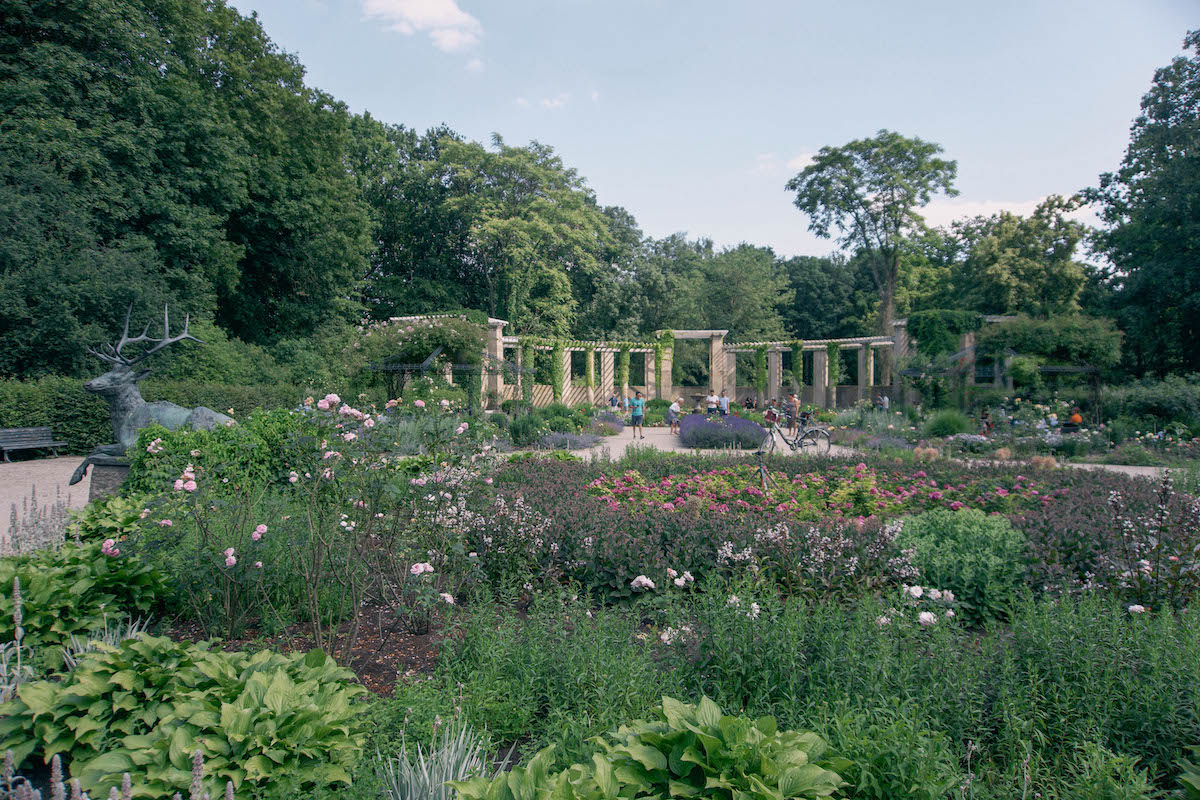 NYC has Central Park, Berlin has Tiergarten Park. What was once the royal hunting ground is now a vast green space perfect for leisurely strolls, sunbathing, and more. The Tiergarten was severely damaged during World War II, and immediately after the war ended Berliners cut down the remaining trees to use as fuel. So the greenery you see in the park today is fairly new growth, all things considered. One of the things I love about the Tiergarten is that it's easy to escape the crowds and find a secluded spot. One end of the park butts up next to the Brandenburg Gate, so there are always plenty of visitors on that side. But if you keep walking, you'll soon find a quieter spot to settle down. Scattered throughout the park are commemorative monuments, as well as ponds, gardens, and more. There's even a beer garden in the park if you need a mid-afternoon pick me up! 
Charlottenburg Palace Gardens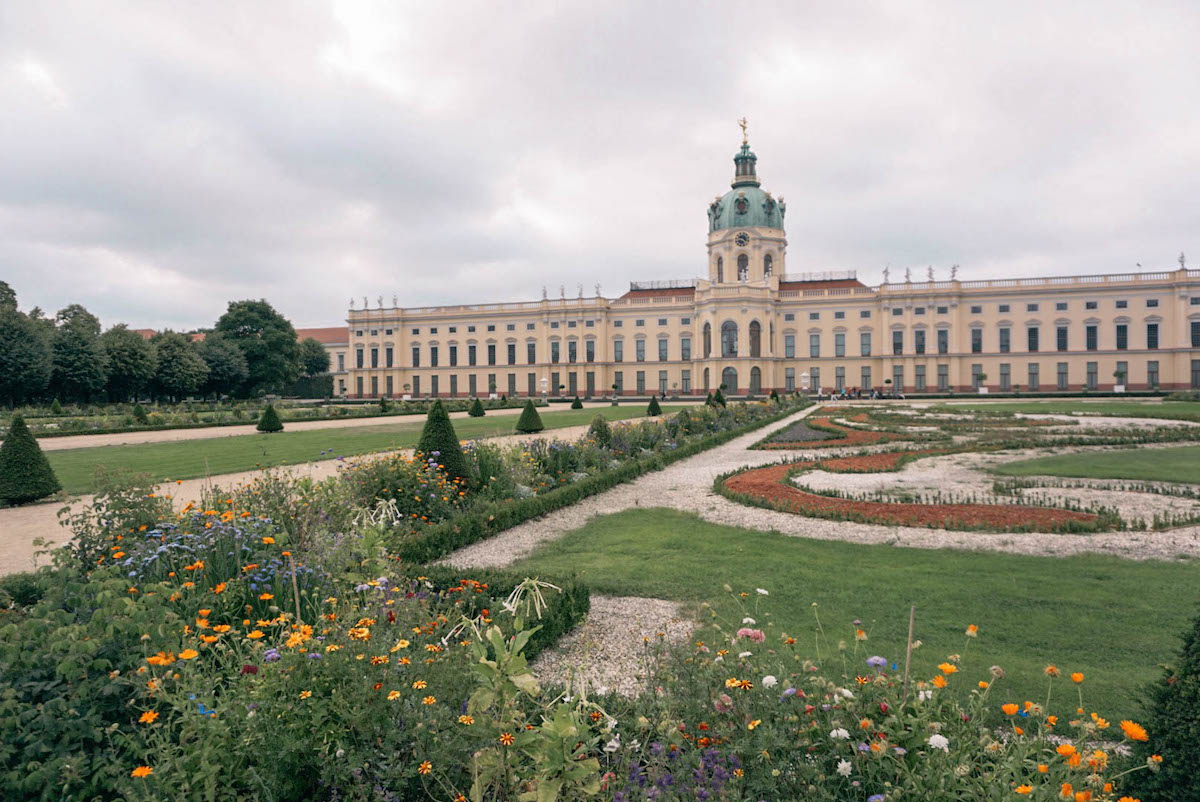 Berlin's largest palace, Charlottenburg has the most magnificent gardens. The manicured baroque garden only accounts for a small portion of the palace grounds, however. Stretching far beyond that are tree-lined paths, meadows, and the Spree River. The palace grounds are free to enter and they're my favorite place to walk every day. In the summer, sheep graze in the meadows, and there are always swans and other waterfowl floating on the water. Even if you don't pay to enter the palace itself, the grounds are well worth visiting. If you're here on a nice day, bring a book and find a shady spot to rest your feet for a bit. This is a nice area to visit after a day of exploring, as it's never too busy despite being one of Berlin's main attractions.
Viktoriapark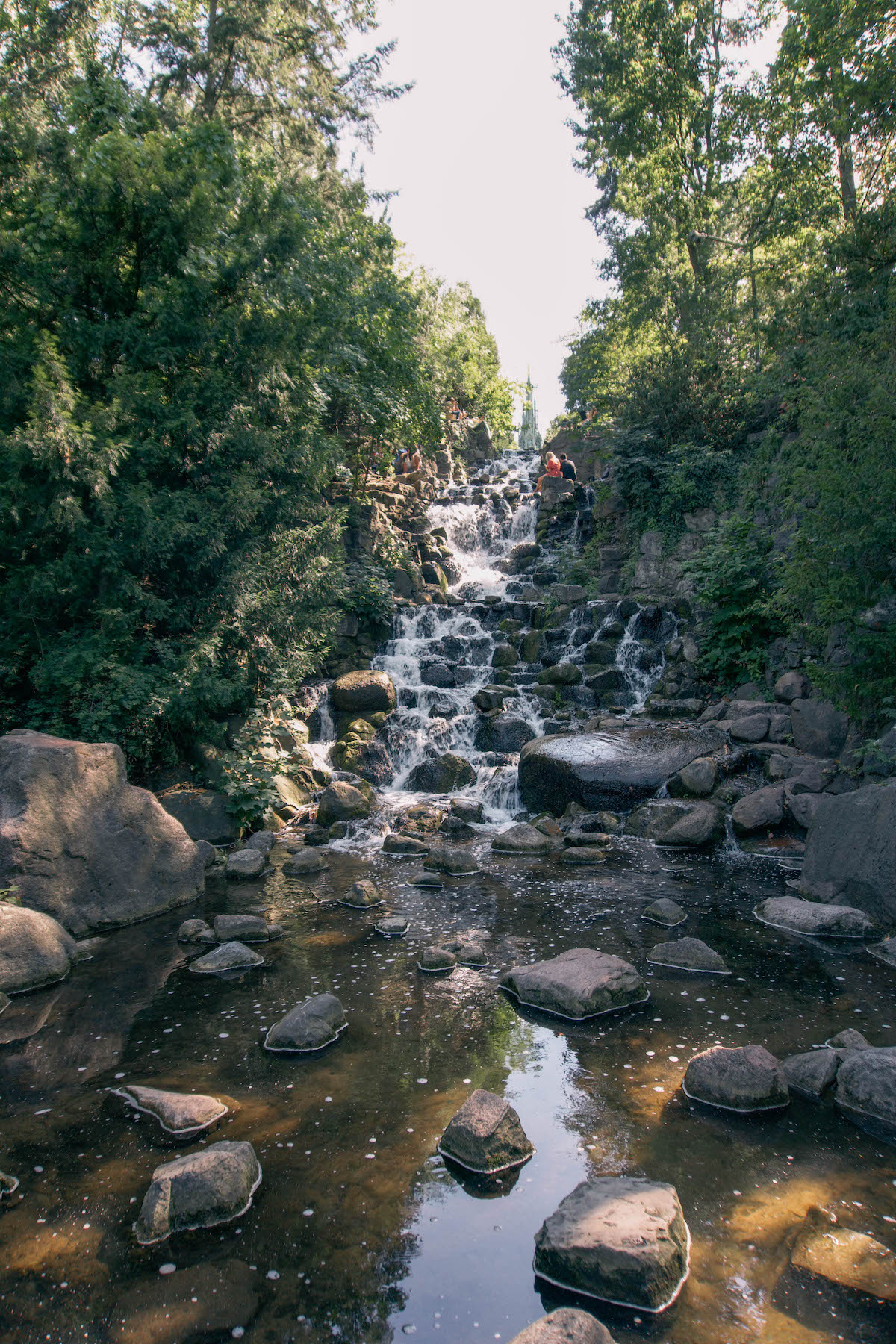 Viktoriapark is a recent discovery for me, and I'm so happy I stumbled across it! It's situated on Berlin's highest hill and is known for its picturesque waterfall. Viktoriapark isn't great for a leisurely stroll since it is so hilly, but it's quite beautiful and worth visiting if you need a break from the bustle of the city center. There are plenty of rocks all along the waterfall and down the stream, and if the weather's nice you should definitely take off your shoes and put your feet in (I did that on a 90-degree day and it was sheer bliss). While you're in the area, check out the impressive National Monument for the Liberation Wars. Kaiser Friedrich Wilhelm III built the monument in honor of the Prussian soldiers who lost their lives fighting Napoleon Bonaparte. 
Volkspark Friedrichshain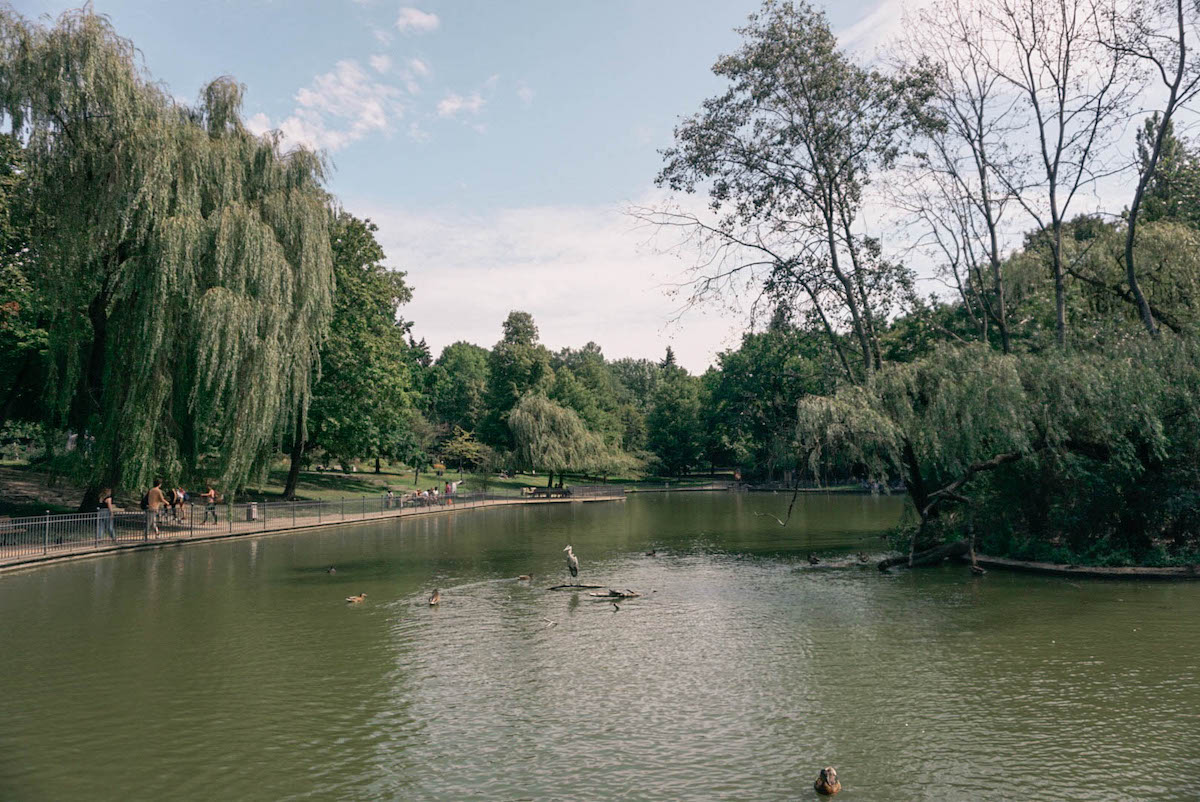 If you're eager to visit picture-perfect parks in Berlin, Volkspark Friedrichshain may not be the park for you. However, as Berlin's oldest park it's certainly worth visiting if only to stretch your legs and hang out with the locals. Unlike the Charlottenburg gardens and the Tiergarten, Volkspark Friedrichshain has always been a park for the people of Berlin. It's mostly open green spaces with little ornamentation and lots of room to sprawl, play Frisbee, or have a barbecue with friends. The most famous monument in the park is the Märchenbrunnen, or fountain of fairytales, which was built in 1913 and is decorated with scenes from famous German fairytales. My favorite part of the park is the swan pond in the center. There's a fountain and a small island in the middle, and the number of ducks and ducklings hanging around never fails to make me smile. 
Tempelhofer Feld
The massive Tempelhofer Feld was first a military parade ground, then an airport, and now it's a public park. This park is particularly great for biking since it's so long. The airport runways are still intact, as is the main airport building (which was once one of the largest buildings in the world!). Although Tempelhofer Feld isn't beautiful like the Tiergarten or the Charlottenburg palace grounds, its unique history and open green spaces make it a great place to relax or go for a jog. On warm weekends, it's packed with families grilling, riding bikes, and playing, and there's always room for more people to join in on the fun.
Bonus: Grunewald
Okay, the Grunewald is technically a forest, but Berlin is so flat this feels more like a park to me than a place you'd go hiking. If you're visiting Berlin with a pet (or very rambunctious children), the Grunewald is a must. There are plenty of paths for the less adventurous to follow, but you're free to roam wherever you'd like. If you visit on a hot summer's day, bring a bathing suit with you or wear clothing you don't mind getting wet as there are a few small lakes in the forest you're able to swim in. (Just be aware that there are often nude sunbathers in these areas!).
The Grunewald is also home to Berlin's oldest palace, a Renaissance hunting lodge called Jagdschloss.You can take tours of the palace and its grounds, and there are exhibitions inside as well. I haven't been able to visit yet, but I've heard it's worth visiting! 
Tell me: When you visit public parks, do you prefer to stay on your feet or do you bring a book to relax for a bit?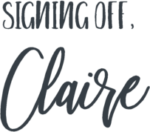 More posts you'll love:
Save this post to Pinterest!