First time visiting Berlin? You're in for an unforgettable trip! Here are a few things you should know beforehand to prepare for your trip.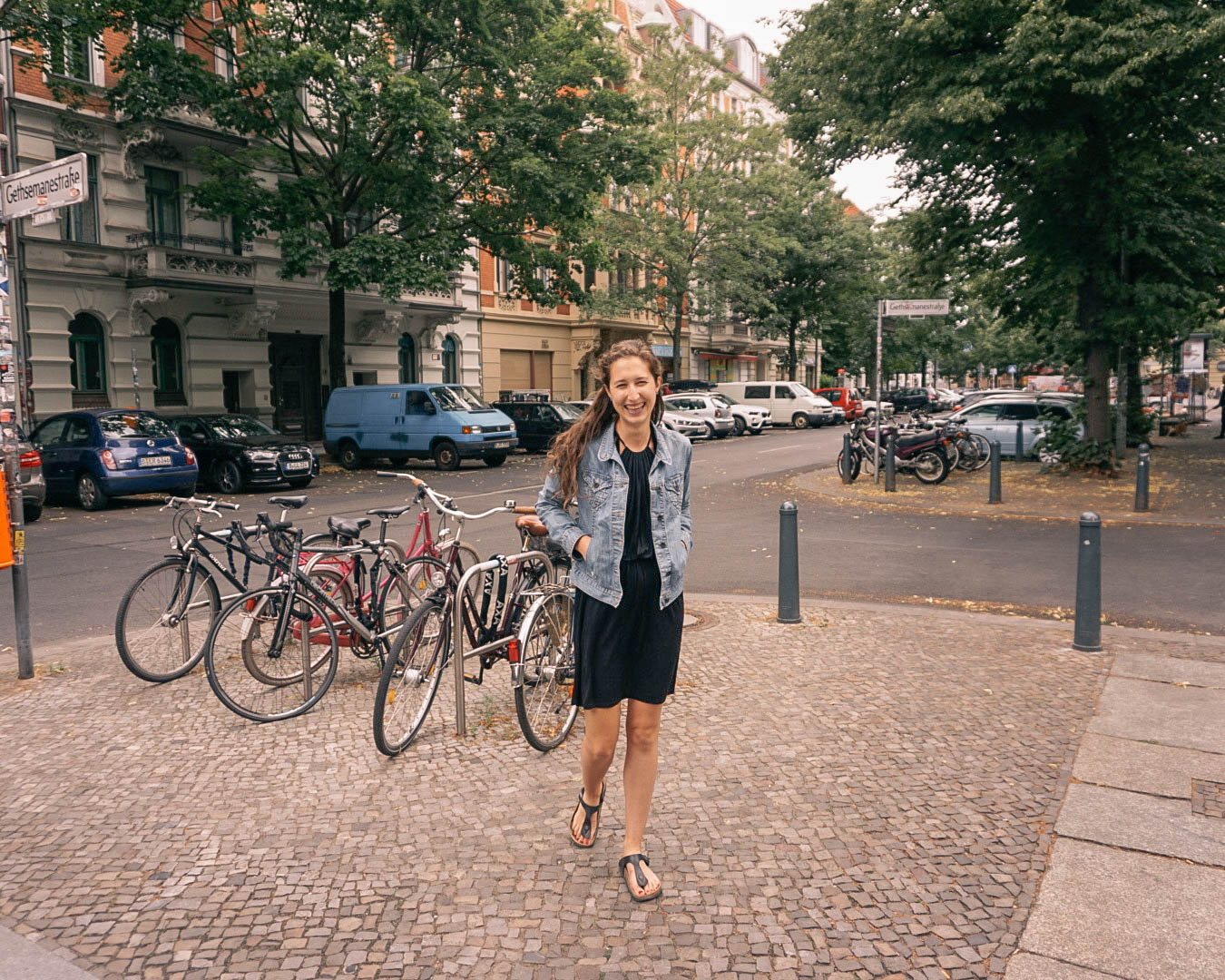 About a year ago, I decided that I was going to move to Berlin. At the time, I didn't know how I could make the move happen or what kind of visa I qualified for, but I knew that people moved to Berlin all the time so gosh dangit I could too. As you'd imagine, my friends and family were a little taken aback by my decision to move to Berlin. They knew I'd studied abroad in Germany in college, but I don't think anyone realized how desperate I was to return. When asked "why Berlin??" I often gave a vague answer about loving big city life and how it's more affordable than NYC. In all honesty, the two trips I'd taken to Berlin years prior were distant memories, but I remembered loving this city and figured it was a good place for me to settle down.
Once I moved here, though, I realized there were a lot of tiny holes in my memory. Time has a funny way of making us remember past trips with rose-colored glasses, and in my head Berlin was stunning, full of old architecture, and dirt cheap. My first week here was a crash course in remembering all the little things I'd forgotten. While I was happy I'd chosen to move to Berlin, there were lots of things I wish I'd thought to write down the first time around to make the transition to life here easier.
If this is your first time in Berlin, welcome! Visiting Berlin is a must for any traveler, but there are a few things to keep in mind when planning a trip to this historic city. My goal with these Berlin tips is to mentally prepare you for your trip so you know what to really expect on your visit. If there's anything I've forgotten to mention, leave me a comment down below!
Public nudity isn't taboo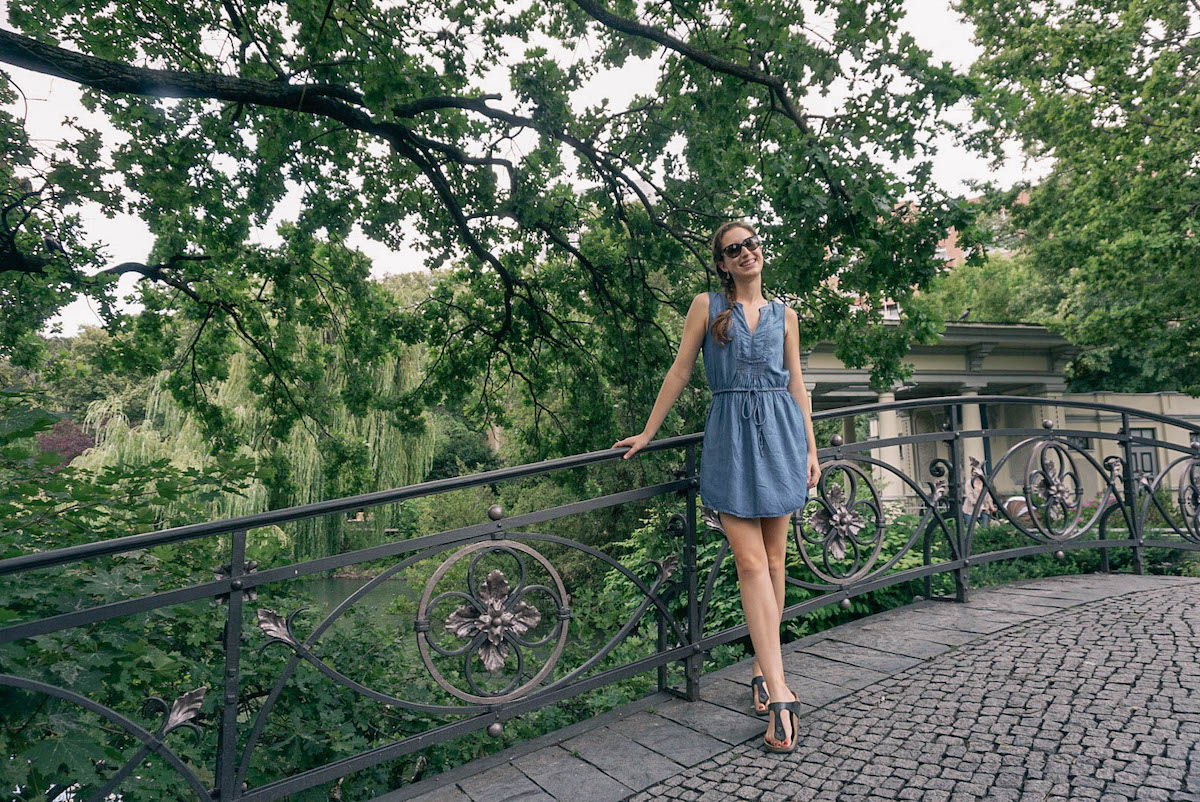 Although it's been four years since I studied in Freiburg, I thought I remembered every little detail about life in Germany. As it turns out, I'd completely forgotten one major thing: public nudity is a thing here. No, you won't see naked people walking down the street (I'm pretty sure that's illegal no matter where you live), but there are plenty of designated areas around the city where nudity is allowed. You'll see signs marking these spots as "FKK" (freie Körper Kultur), which means anyone is allowed to remove their clothing in that area. It's usually people sunbathing topless, but I recently stumbled across a woman sunbathing butt naked in the middle of the Tiergarten Park (which is Berlin's largest central park).
You'll most often see displays of public nudity on beaches, near lakes, or in parks. If nudity bothers you, look out for those FKK signs and walk the other way if you stumble across one. Germans are very open about public nudity, and FKK areas aren't sexualized whatsoever. Even if you're clothed, you're welcome to walk through the FKK space if, say, you're looking for a spot to lay out on the beach or are simply passing through the park. It goes without saying that you shouldn't take any photos in these areas — just because public nudity may seem "odd" to you, it doesn't make it okay encroach on people's privacy by whipping out your camera.
No one checks subway tickets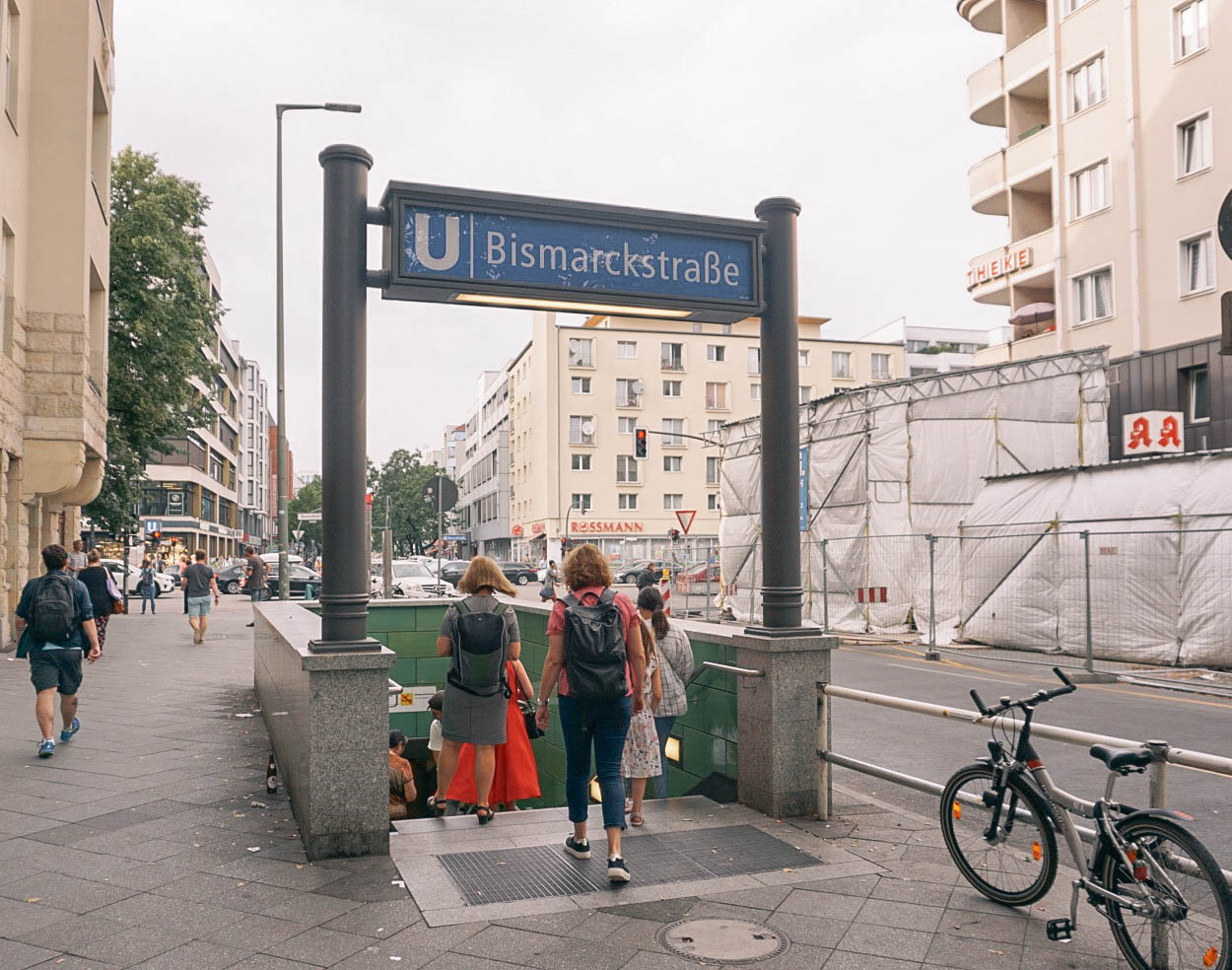 Public transportation in Berlin blows my mind. Technically, everyone is supposed to purchase a ticket for the bus or subway, but you don't show your ticket to anyone. There are no ticket machines you scan your ticket at to hop on the subway, and I've even ridden on regional trains where no one asked to see my ticket. Instead, you have to validate your ticket after you've purchased it (sometimes the machine you validate your ticket at is next to the ticket machine, and sometimes it's on the public transit — ask someone nearby where you validate your ticket if you're confused).
You may be thinking, great! I just won't buy a ticket since no one will check it. You do NOT want to do that. There are plain-clothes officers who randomly announce their presence halfway through a subway ride and ask to see everyone's tickets. If you don't have a ticket or your ticket hasn't been validated, they'll haul you off the public transit at the next station. You'll likely wind up paying a hefty fine, and you'll have to explain yourself to the German authorities.
The city shuts down on Sundays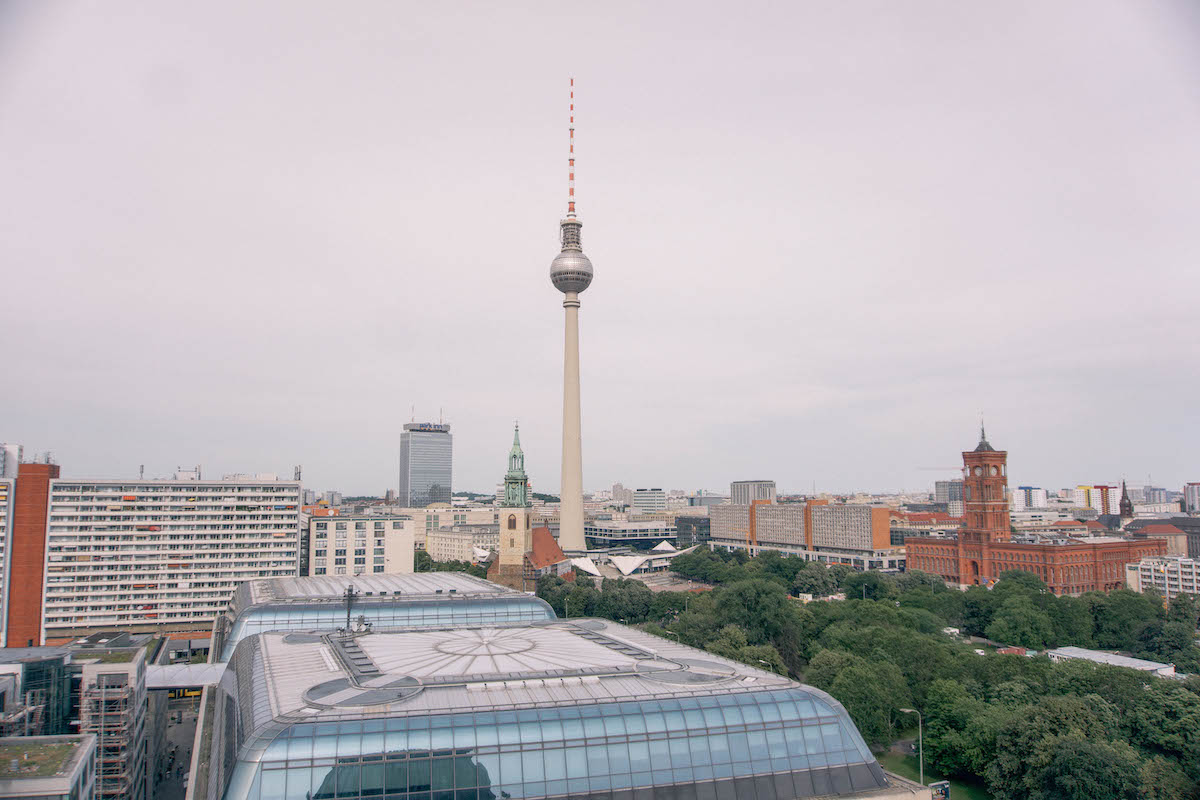 Most of Berlin's businesses are closed on Sundays, and it feels a bit like a ghost town in some areas. Some museums are open on Sundays, but they often have shorter hours so definitely look into that before planning your trip. I've been in Berlin for a few months, and I'm still trying to understand what is and isn't open on Sundays. Grocery stores sometimes open one Sunday of each month, but shops and bookstores are almost always closed. Personally, I like that Berlin has one day a week where things shut down; I grew up going to church every Sunday and was used to my day of rest in Indiana, so after three years of jam-packed weekends in NYC it's nice to have an excuse to take things a little slower on Sundays in Berlin.
Be wary of cyclists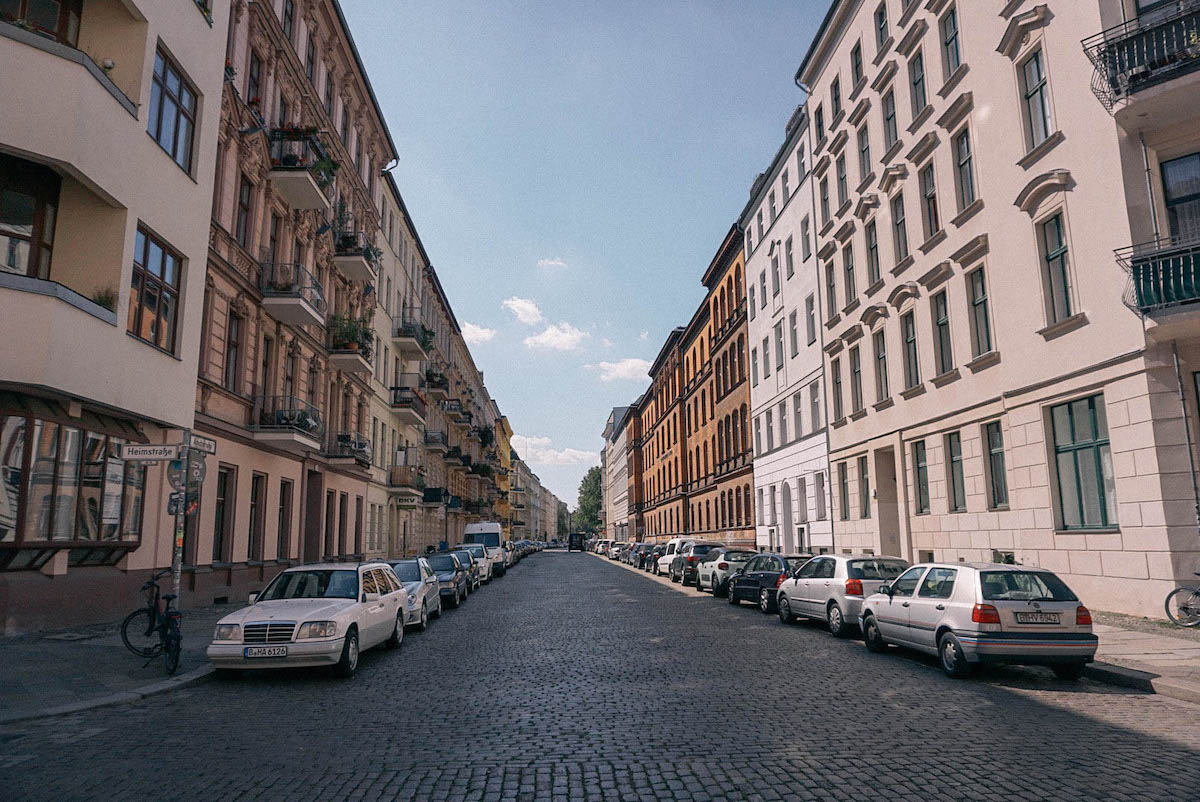 The bike lanes in Berlin are like their own miniature highways. Many locals bike everywhere here, and they ride hard to get to where they need to be. Bike lanes are sometimes on the sidewalks, and sometimes they share the road with cars. You need to have your wits about you and stay out of the bike lane, because if there are lots of bicyclists in the bike lane it's very possible that the one in front won't be able to stop easily if you meander into their lane. In the States, it's pretty common for families to take up an entire sidewalk walking side-by-side, but in Berlin you should stick to the right side of the sidewalk to be safe. And if you hear a bell dinging behind you, it's probably an annoyed biker telling you to get the heck out of dodge.
Drinks have bottle deposits (pfand)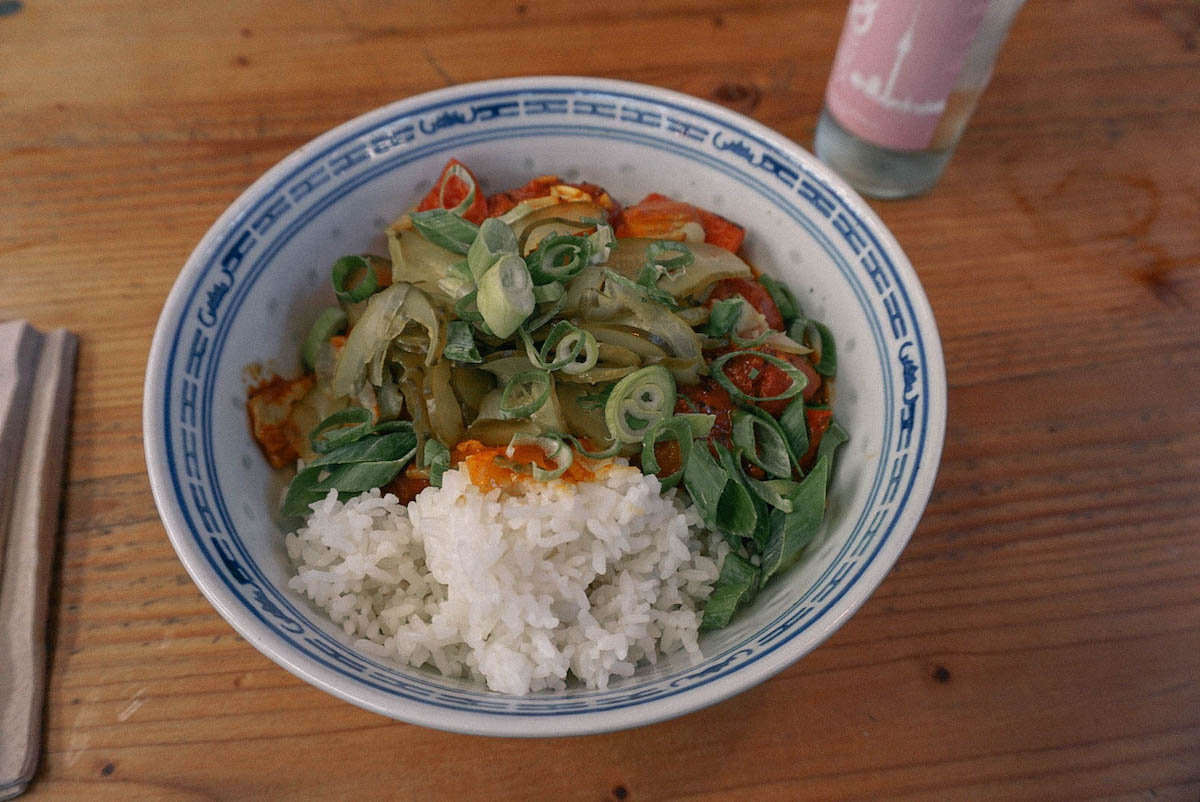 When ordering drinks at a beer garden or bar, it's likely that you'll have to pay a bottle deposit, or pfand. The bottle deposit is often almost as expensive as the drink itself, and you're required to pay it upfront in case you don't return your glass. This is a practical measure for bars since it prevents them from losing money if you break or steal your glass. Also, anyone who buys beer pays pfand as part of the total price; you can return the bottle to a recycling station and receive the money back. So the inflated bottle deposit you pay at beer gardens and bars also takes into account the original pfand they're supposed to get back after they recycle the beer bottle you're drinking from.
To get your bottle deposit back, simply return your glass or bottle and ask the server for your pfand back. They do this all the time and will know exactly what you're talking about.
Berlin is grungier than you'd think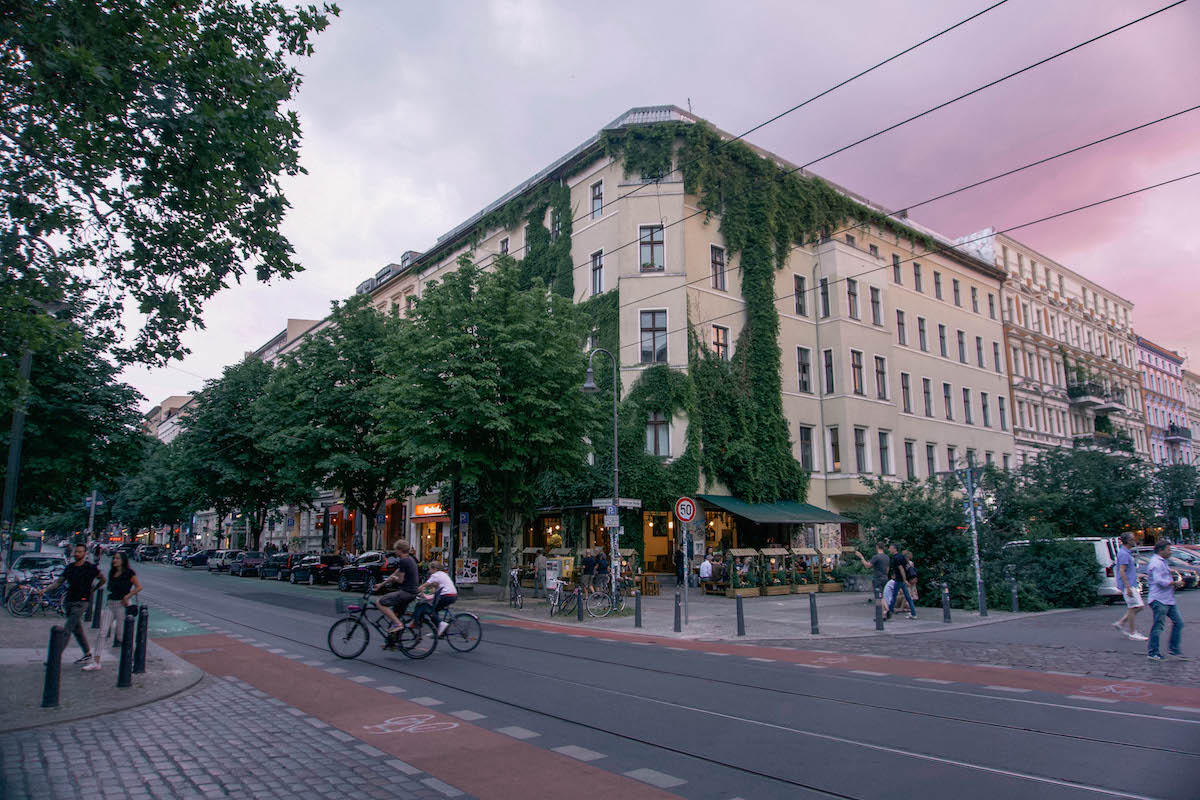 I felt the need to mention this because even though I'd visited Berlin twice before moving here, I'd completely forgotten how grungy and run down it looks in some areas. As you know, Berlin was divided into an eastern and western sector for many years during the Cold War. The eastern part of Berlin still looks a little more lived in, and it's not uncommon to see entire apartment buildings covered in graffiti or unkempt public parks. West Berlin has its fair share of grunginess as well, but it's a little more polished than the east.
I'm telling you this because many of the photos you see of Berlin are of historic sites and museums, the winding Spree River, and other idyllic scenes. I was a little shocked when I moved here and saw that my first AirBNB was in a building covered with graffiti and choked with vines. It was only after I'd explored for a few days that I realized much of Berlin looks like this, and that's what makes the city so charming. I know that my first impression of a city leaves a lasting effect on me, so I just want you to be prepared and not come to Berlin thinking it'll look pristine and romantic like other major European cities. If that's what you're craving, visit London or Paris instead. 
Tipping is appreciated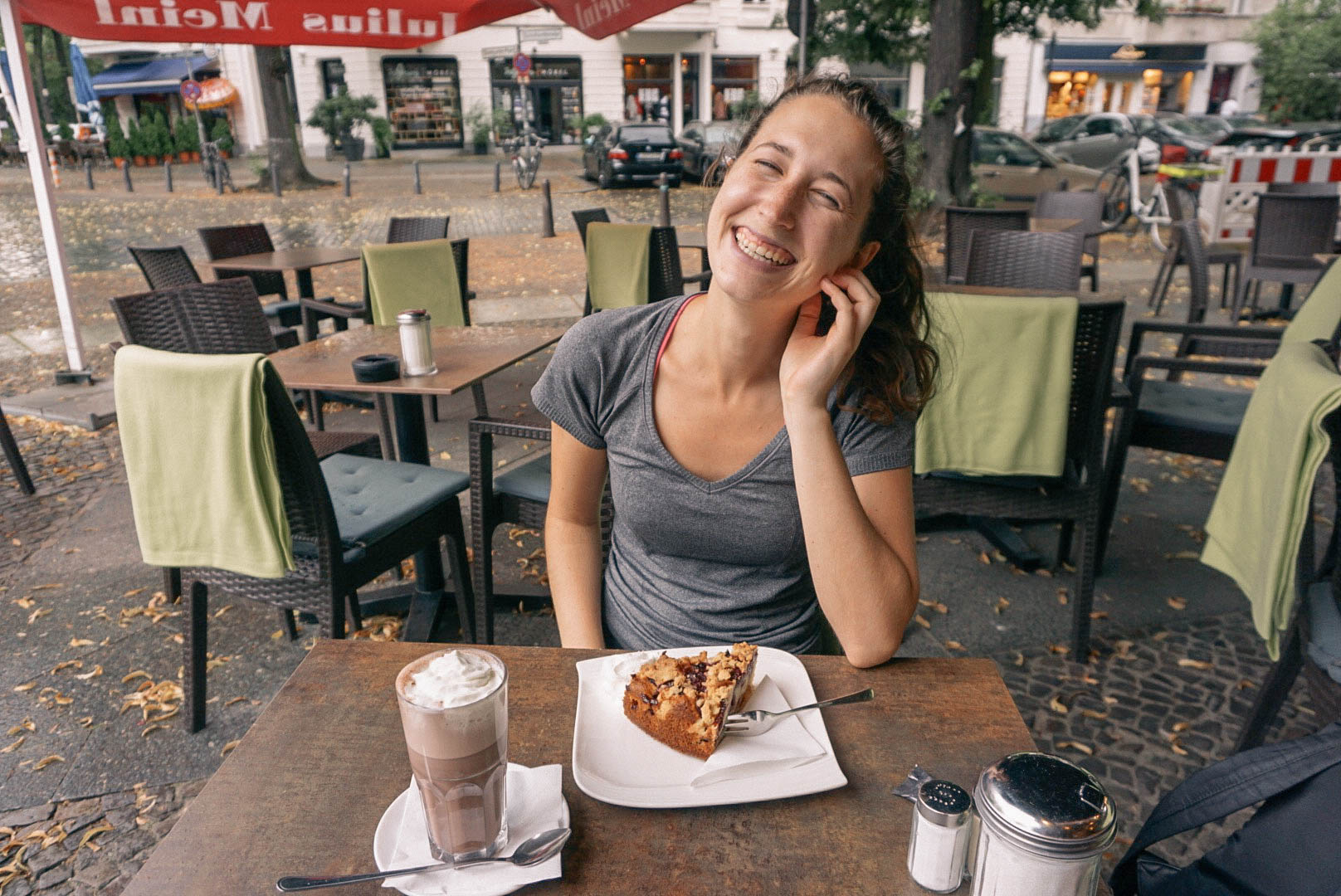 Tipping in Berlin is a little tricky, because Germans don't tip nearly as much as Americans do. In the US, a 15 to 20% tip is standard if the service was good, but in Germany you often round up your bill to the nearest Euro when leaving a tip. A general rule of thumb is that you should leave a 5 to 10% tip if you're dining out and had sit-down table service. You don't need to tip at beer gardens or cafes if you ordered a drink and took it to your own table. If leaving such a small tip makes you feel guilty, don't fret. German wait staff are paid better than American servers, and the price listed on the menu includes part of a server's tip, which means tips don't make up the bulk of their income.
I typically eat at budget-friendly restaurants, so I just add a Euro or two to my bill as my tip. Note that you'll need to leave money on the table if you're paying with a credit card, and if you pay with cash you'll need to tell the server to round the bill up to the appropriate amount when paying. If you pay in cash, you don't then leave additional money on the table as a tip.
Most locals speak English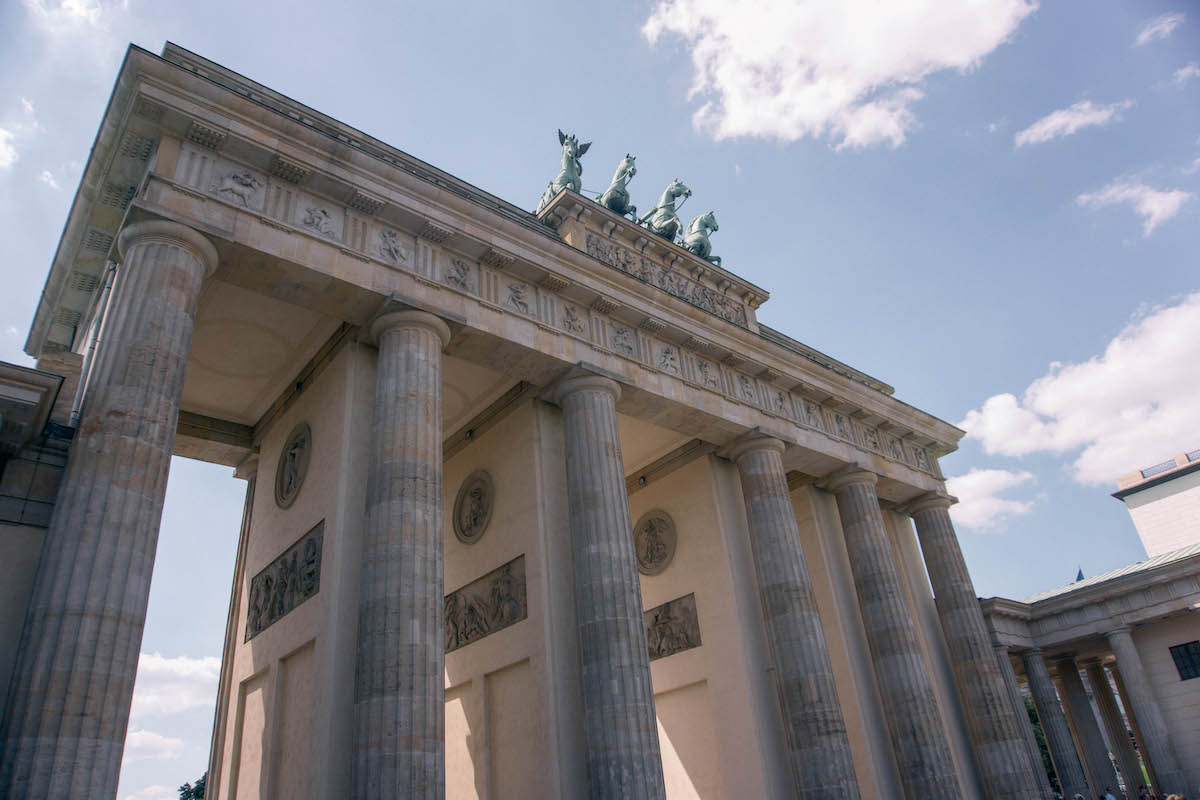 Berlin is a multicultural city, and almost everyone here speaks English to some degree. At any given restaurant, café, or ice cream shop, the wait staff will hear your non-German accent and will switch immediately to English to accommodate you. This is wonderful for anyone who doesn't speak German, but it can be tricky for those of us who speak the language and are trying to practice. If you're a German student eager to practice your speaking skills, simply reply to any English comments auf Deutsch. Locals will typically switch straight back to German at your cue, and they'll speak a little slower if they know you're not from Berlin. 
Few places have air conditioning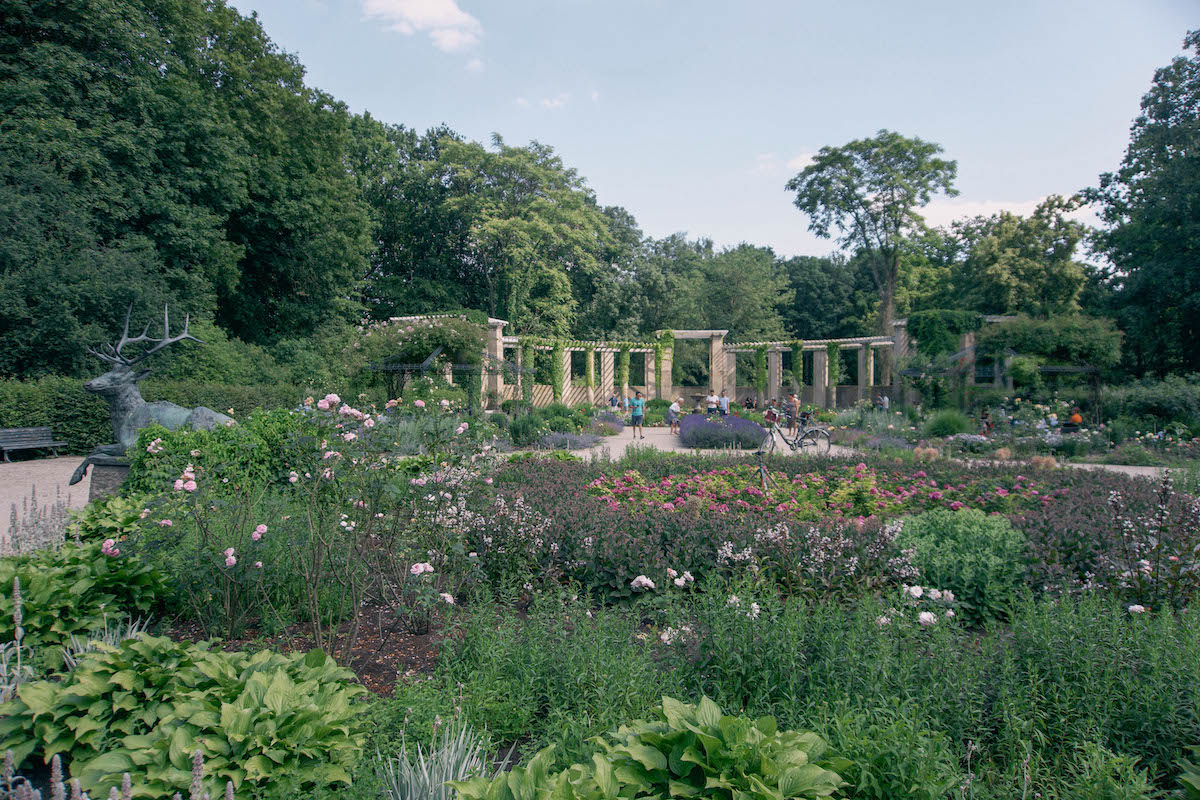 As I'm typing this, it's almost lunchtime and it's already 90 degrees. My tiny room faces south and the sun is beating down on me as I write this post. I'm sweating in places I didn't know I could sweat, and I'm continually hopping up to refill my water bottle. Summer in Berlin is equal parts heavenly and hell on earth. I love the sunshine, but boy do I wish Germany could get on board with central air conditioning. I think hotel rooms often have A/C, but most museums, restaurants, apartments, and busses don't. The worst is the subway — those subway cars are stifling, and the lack of A/C makes even the shortest ride feel like forever.
If you visit Berlin in the summer, make sure to bring a reusable water bottle with you to sip on throughout the day. It's surprisingly easy to become dehydrated during the warmer months, and unless you pop into a shopping center like KaDeWe or go for a swim, there's nowhere for you to cool off and recharge.
There's no free water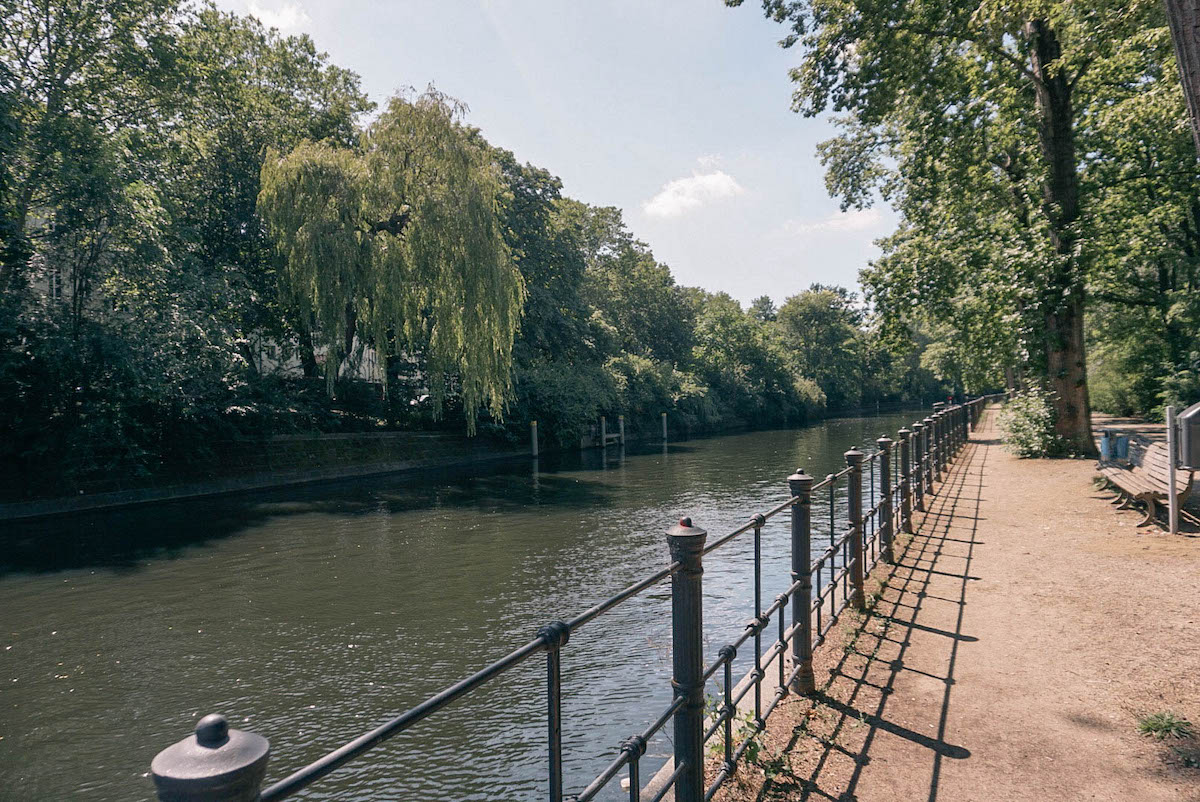 The American in me hates that you have to pay for water at restaurants. Water is often as expensive as soda, and (in my opinion) the water bottles are only large enough to quench your thirst for one-quarter of the meal. I always have a water bottle with me, but it's frowned upon to whip out your own water in a restaurant so I often chug my water as soon as I'm back outside. If you're desperate for free water, you can try asking for tap water (Leitungswasser). Some places will give it to you, and others will only serve bottled water.
Also note that when ordering water at restaurants you must specify whether you want flat or carbonated water (mit oder ohne Kohlen). Bubbly water is hugely popular throughout Europe, but Berliners are very accommodating to tourists and will ask which kind of water you prefer before bringing it to your table.
I hope these Berlin travel tips prove useful before you visit! I enjoy writing posts like this, because all these little things add up and make each city so unique. If you have any questions about visiting Berlin that I haven't addressed in this post, please leave me a comment below and I'll do my best to help you out!
Tell me: What's one thing that surprised you on your last trip?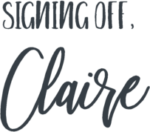 More posts you'll love:
Save this post to Pinterest!