Here are some of my top solo travel tips for female travelers, including the best places to visit solo, where to stay when traveling alone, and more!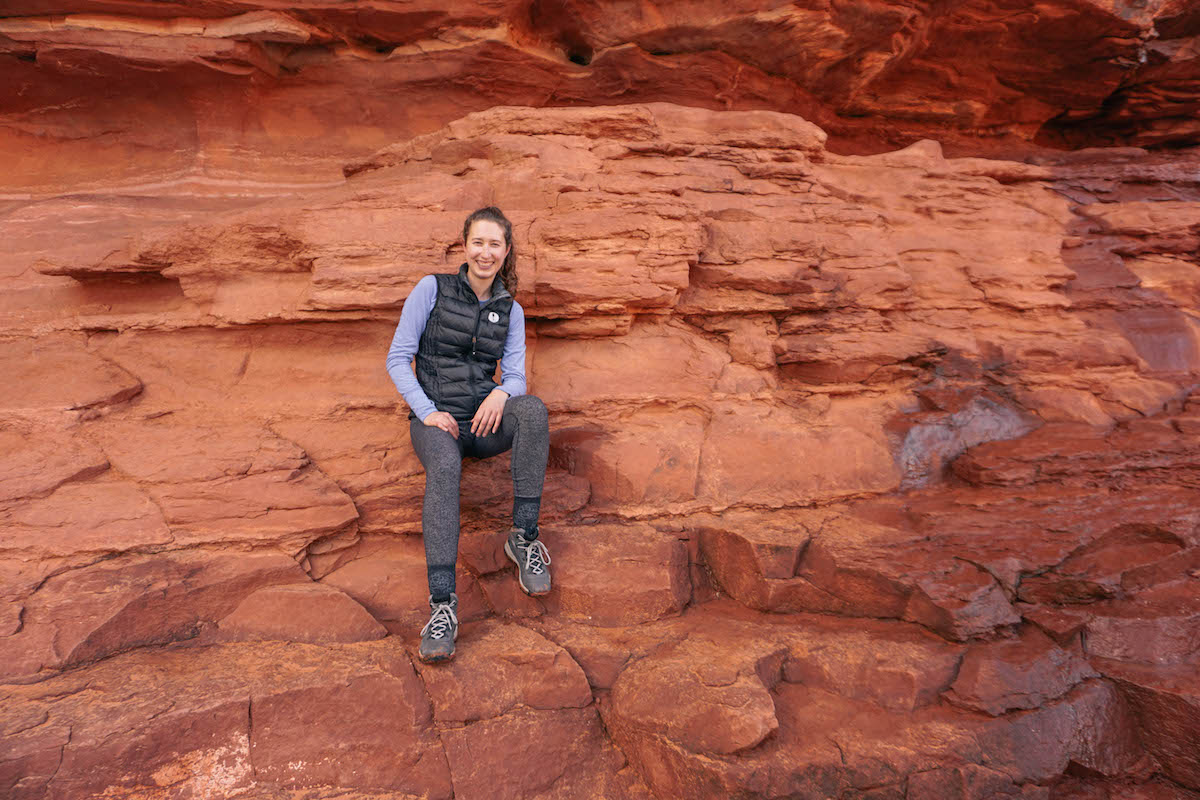 Taking my first solo trip is the best thing I've ever done for myself. Stepping off the train into a totally new country was absolutely exhilarating — for the first time in my life, I could do exactly what I wanted to do and could experience the local culture however I saw fit. I'll admit, I was a little nervous. But it was the type of nervous that propelled me forward, the type of nervous where I had to keep pinching myself because oh my gosh, I'm out here all on my own and this is SO EXCITING.
After 4 years of solo travel, that heady combination of nerves and excitement I get whenever I start off on another solo trip hasn't faded. And each time I go exploring on my own I learn something new about myself. I know that sounds cliché, but it's true. I've learned to trust my gut instincts and how to entertain myself on the road; I've also learned practical skills like how to read a map and orient myself in a new city.
Solo travel is something I think everyone — especially females — should experience at least once in their life. Whether or not you think you'll enjoy traveling alone, I cannot emphasize enough how important it is that you just give it a go. But if you've never traveled alone before, I understand that there are some things holding you back. Possibly fear that you won't feel safe traveling by yourself, or uncertainty about where you'd actually like going alone. Your worries are totally valid, but I think you'll find that solo travel is more freeing (and fun!) than you anticipate.
Below, I've shared my top solo travel tips to give you the extra push you need to plan your first solo adventure. Even if you still feel a little nervous about traveling alone after reading through these tips, I say go ahead and book your plane ticket. You won't know if you enjoy solo travel or not if you never try!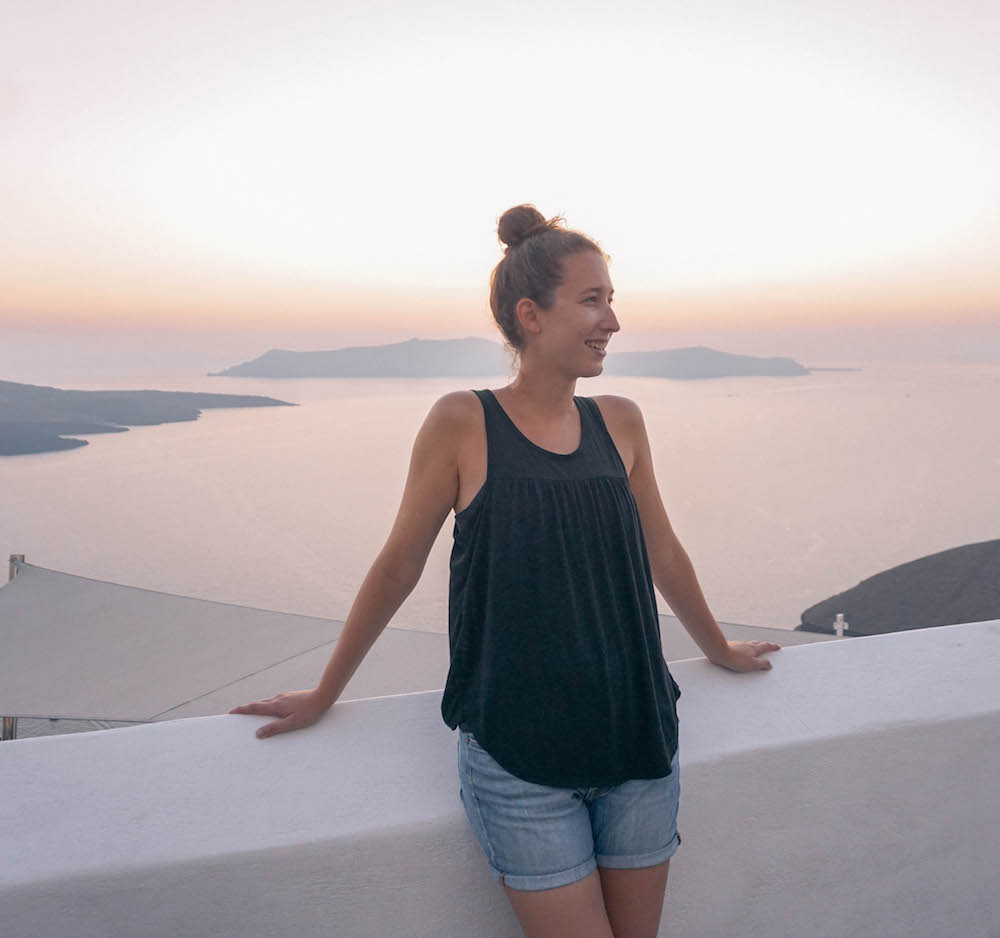 Stay Local
I'm all about pushing your boundaries and visiting new places, but don't feel like your first solo trip has to be in a foreign country, or even in another state. While I think you should definitely explore somewhere a little outside your comfort zone, there's no need to stress yourself out trying to live up to the travel bloggers you see on Instagram. Solo travel should be exciting and liberating, not nerve-wracking. I recommend planning your first solo trip somewhere close(ish) to home — ideally somewhere that's a quick car, train, or plane ride away. My first solo trip was when I was studying in southern Germany. I hopped on the train and took a day trip to a nearby town in Switzerland. From there, I started planning longer and longer trips, and in August 2017 I took my longest solo trip to date — 2 weeks in Scotland!
Keep it short
Again, don't feel like you have to live up to any particular set of expectations when planning your first solo trip. There's no solo travel committee that's going to fine you for not taking a "cool enough" trip, or anything like that. Like I said before, my first solo trip was actually a day trip. After that initial trip, I planned long weekend getaways. Keeping solo trips short made me feel secure for a few reasons: 1) I knew I'd be spending less money, which gave me the confidence to continue planning trips on my student budget, and 2) The limited travel time forced me to stay in one place. For example, when I visited Charleston I knew I only had a few days in the city, so I didn't try to plan day trips to nearby beaches. I wanted to soak up as much of the city as I could, and by not planning day trips the vacation as a whole was much more relaxing.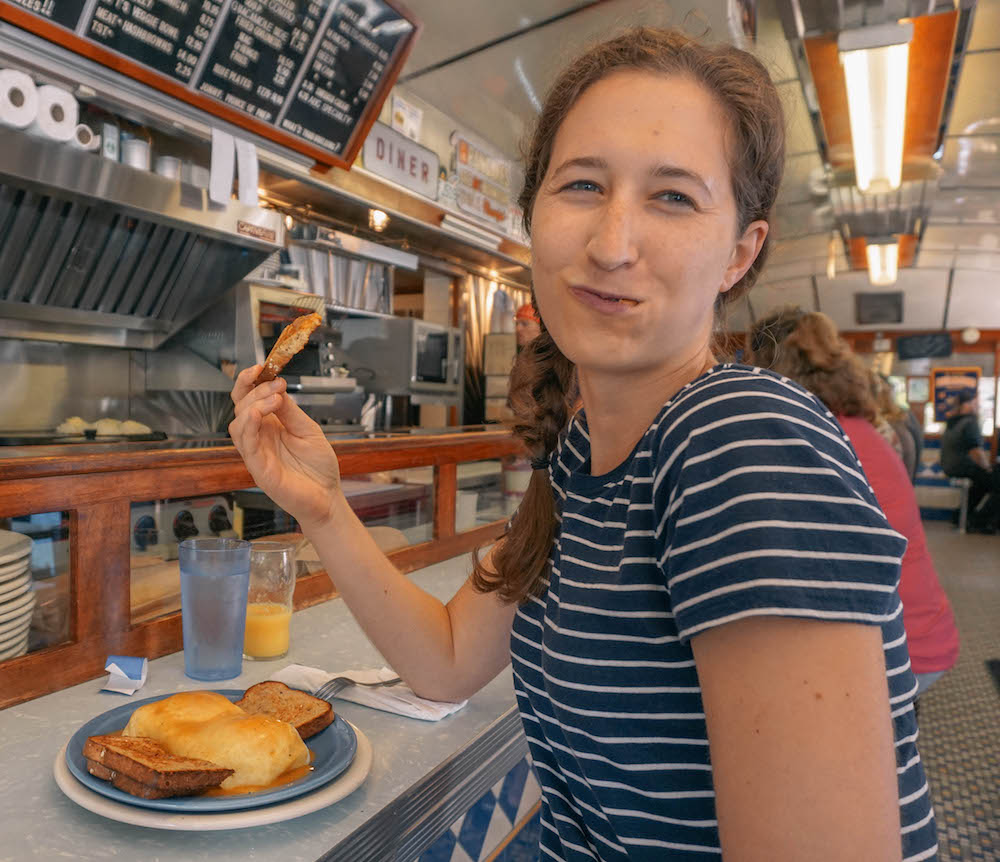 Have everything written out
When traveling solo, there's no one else you can ask about which train you should take to get to your hotel or which airline you're flying on. During the week leading up to a solo trip, I write out every little thing I may need to quickly reference while traveling. I write out detailed instructions on how to get from the airport to my AirBNB, as well as the name of my host, should I need it. I even print out my itinerary and make notes in the margins about admission prices and things like that. I keep everything in an envelope in my backpack so it's easy to reference at all times.
Carry entertainment with you
One of the most rewarding and most challenging aspects of solo travel is that you are your own entertainment. For the most part, I really enjoy this because it gives me time to sit with my own thoughts and really process what I'm seeing and feeling in the moment. But sometimes traveling alone does get to me. If I'm bored and forgot to bring a book with me, then I'm stuck biding my time until I can think of something to do next. My advice is to always carry a lightweight paperback with you throughout the day, or load your phone with your favorite songs. You never know when you'll need to rest your feet, so it's always a good idea to have some form of entertainment with you.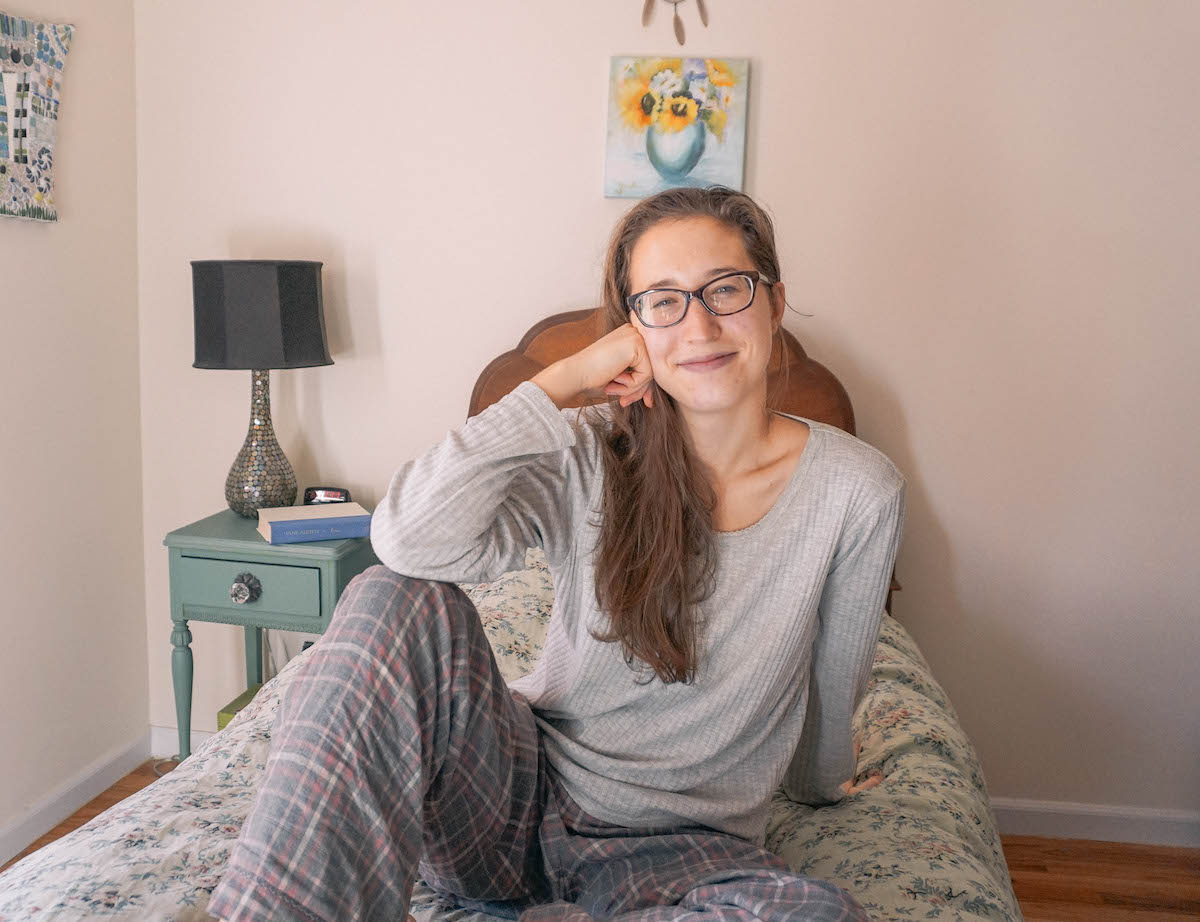 Establish a routine
You guys already know how much I love my evening travel routine. I think setting your own routines is key to enjoying the solo travel experience. Establishing a morning and evening routine will help you feel more grounded and less anxious about being alone in a new place. Moreover, following the same routine no matter where you are will make each place feel a little more homey and normal, so to speak. A few key parts of my daily solo travel routine are writing in my travel journal before bed, making a bowl of instant oats in the morning, and calling my parents before I go to bed. These small things make me feel at ease traveling by myself, so I always make it a point to do them no matter how tired I am. 
Take group tours
To be perfectly honest, I don't love all group tours. Bus tours, for example, are one of my least favorite things to do on vacation. But I love me a good walking tour, and I've actually met some interesting people on them. See what tours are available in the area you'll be visiting and sign up for one, even if you're a little nervous. Even if you don't strike up a conversation with a fellow traveler, group tours get you around other people and give you some much needed social interaction. And if you already know tours aren't your thing, see if there's a cooking class or something similar you can sign up for!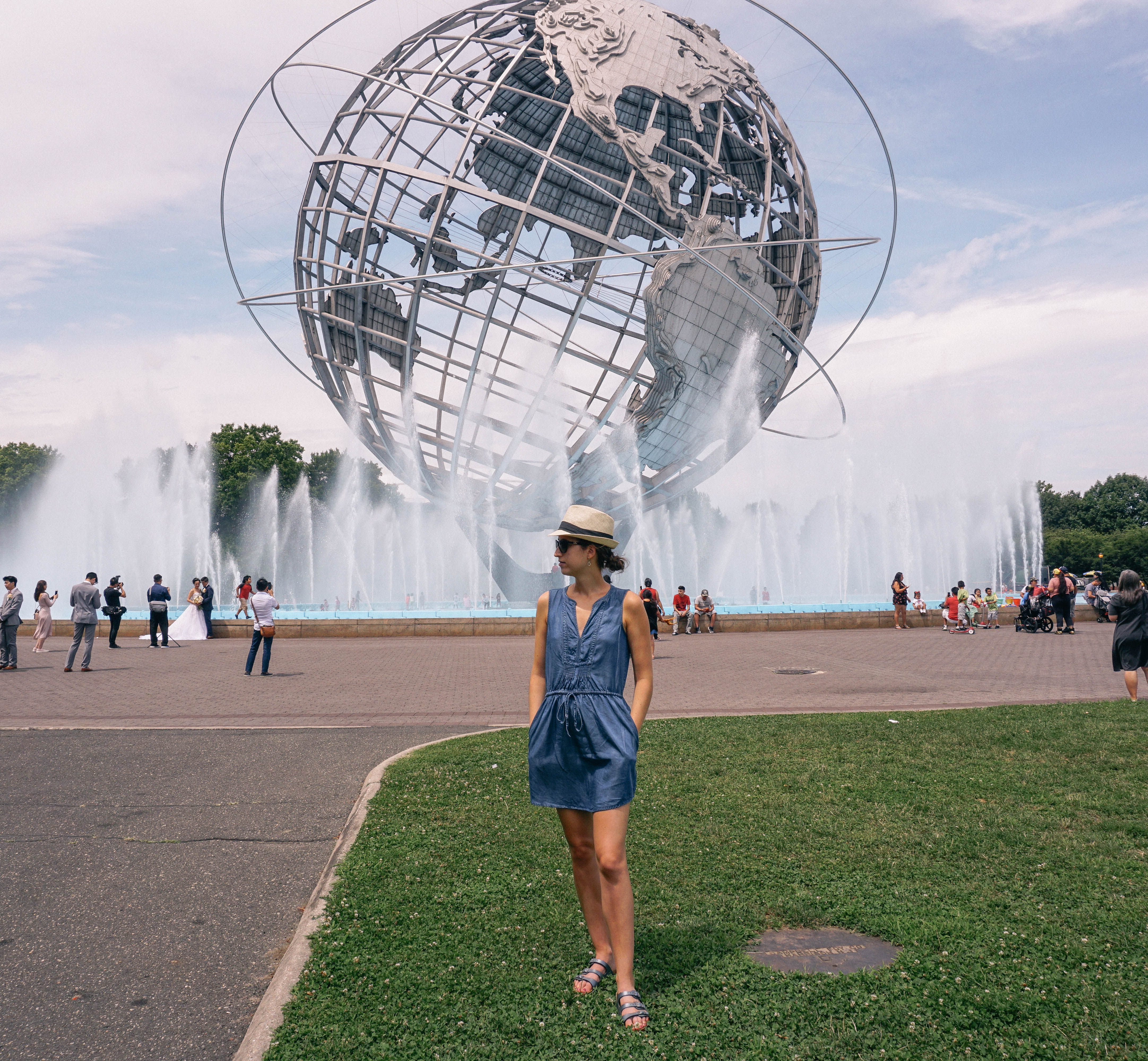 Pack light
Again, you'll be the only person there to haul your stuff around, so pack light. Also, you're the only person you need to impress, so who cares if you rewear a shirt on your trip? Challenge yourself to fit everything you'll need into just a carry-on suitcase, and store your electronics and entertainment into a backpack to take onto the plane. I find that the less stuff I bring with me when traveling solo, the less stressed I am! 
Read more: 10 Things to ALWAYS Pack in Your Carry-On
Stay in an AirBNB or hostel
Personally, I hate staying in hotels when I travel by myself. Hotels feel impersonal, and the rooms seem so big when I'm alone. I prefer staying in hostels or AirBNBs since there's always someone to talk to and ask questions of. Plus, you're more likely to run into fellow travelers, who are often more than willing to share the highlights of their trip and give you suggestions on places to eat and things to do.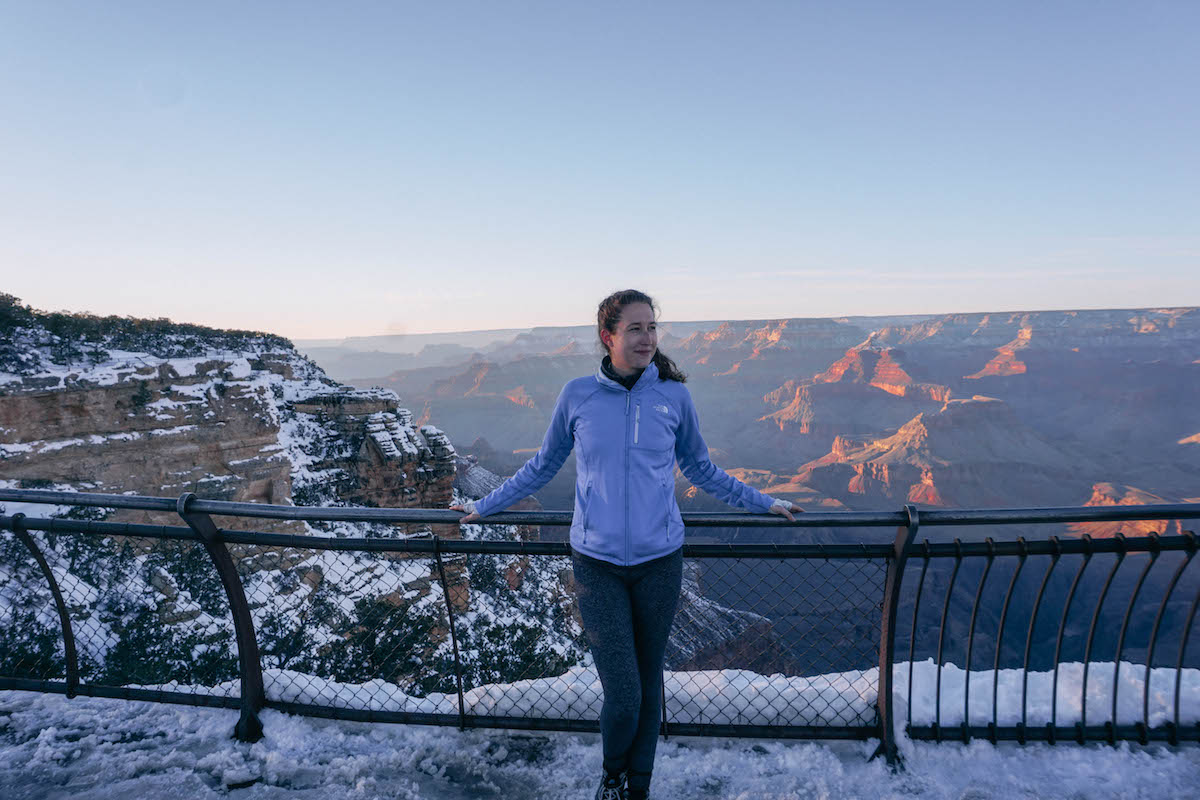 Be cautious when exploring at night
I'm not a night owl, so I rarely explore cities at night, whether I'm traveling alone or not. But in general, you should look into the nightlife of the area you'll be staying in ahead of time and see if it's safe for you to be out alone. When I was staying in New Orleans, I had multiple locals approach me and tell me not to venture out alone after dark. But in Brussels I felt totally comfortable exploring at night. It really just depends on the city you're staying in! I'd also recommend taking a cab back to your lodgings if it's dark out and public transportation is scarce. Unless you know the area very well, walking home alone at night isn't a good idea.
Stay sober
I don't think it's a good idea to get sloshed when you're out on your own. Obviously, you'll just have to use your best judgment here. If you're staying in an area known for a certain drink — like how Germany is known for its beer — you might want to enjoy your drinks during the day and keep your wits about you come nightfall.
Tell me: Are you excited to travel solo, or are you a little nervous? If you have any questions or concerns, drop me a comment below. I'm always happy to help wherever I can!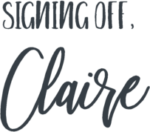 More solo travel tips you'll love:
Pin this for later!