New York City is unlike any other place in the world. The first time I visited NYC was in 3rd grade over fall break. I visited with my mom, brother, and my aunt Pam and we spent much of our time playing in Central Park (my brother and I, that is) or on one of those double decker busses. Even though it was freezing cold, we had the best time together. That trip made so much of an impression on me that I was desperate to go to college in NYC. And when that didn't pan out, I packed up my things and moved here straight after I graduated from IU.
Even after all these years, I still remember the impression New York had on me when I first visited. I was so overwhelmed by the skyscrapers and the noisy traffic, and I couldn't get over how good the food was. To this day, New York City still feels like its own universe to me. I've traveled extensively throughout Europe and the US, but no other city compares to the Big Apple.
But as much as I love NYC, I do think it's important to visit the city prepared, both mentally and physically. If you're unused to big cities, it's easy to feel totally overwhelmed — and not in a good way. But I really think that as long as you know what to expect during your stay in New York and are open to new experiences, you'll have the best trip of your life. To help you prep for your fabulous trip to NYC, I'm sharing 15 things you need to know before you visit. If you have any questions about these New York travel tips, just leave me a comment down below and I'll do my best to help you out!
Basic US Travel Information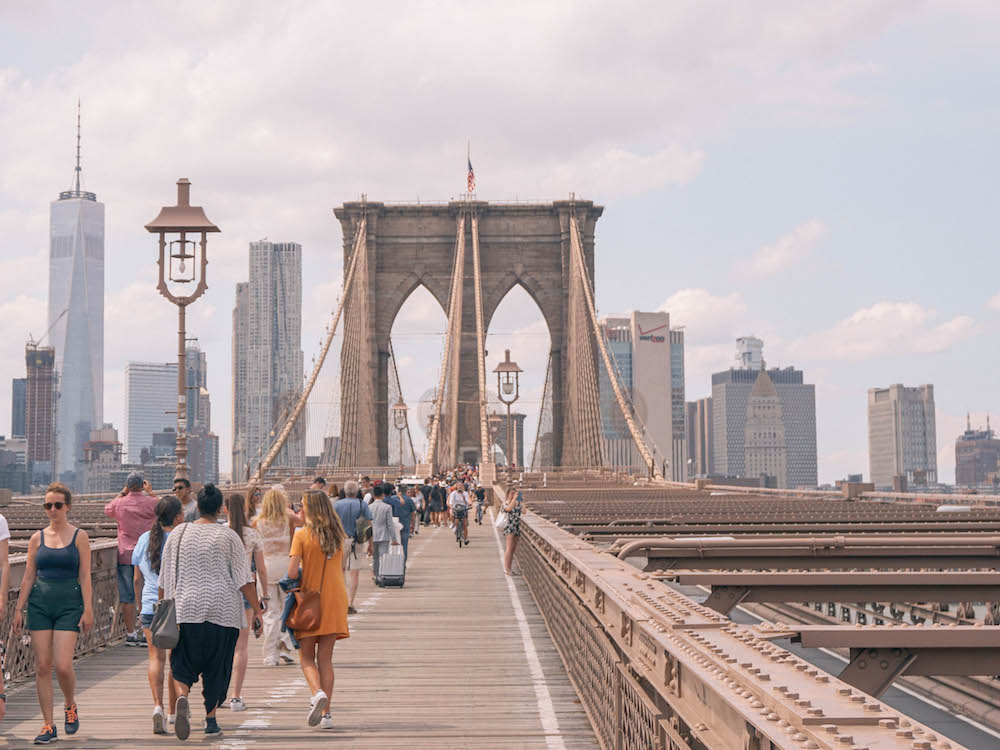 If you're visiting NYC from another country, it's important that you familiarize yourself with US currency and exchange rates, tipping practices, etc. A few high level things you should know is that you should always tip your waiter at a restaurant (10% for okay service, but New Yorkers typically give a 15 to 20% tip since the cost of living is much higher here). Most people prefer paying with credit cards in NYC, but many restaurants and stores accept cash as well. Something else to note is that US dollar bills are all the same size and color, and many of our coins look very similar — some of my German friends got confused the first few times they handled US cash because of this, so I figured I'd note it here!
Spring & Fall are the best times to visit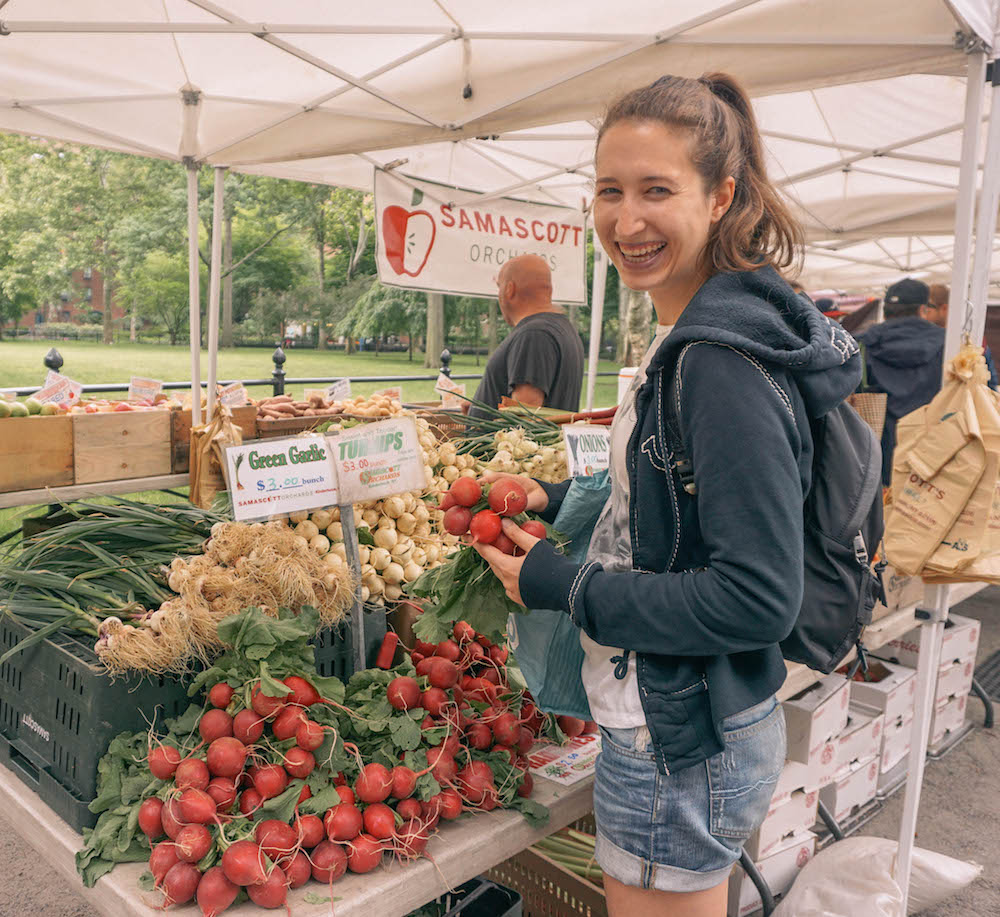 As much as I love summer in the city, it's best to visit in the spring and fall if you're hoping to avoid major crowds. In the summer, NYC is overflowing with visitors (many of whom congregate in Midtown), and in the winter there are lots of people here to see the winter villages and Christmas decorations. Seeing New York in the spring or fall gives you the best of both worlds; there are fewer people around, but it's still warm enough to explore outdoors and see beautiful foliage around the city. With that said, you should still pack for cooler and wetter weather if you visit in the spring or fall, even if it looks like the weather will be good.
Subway lines are constantly changing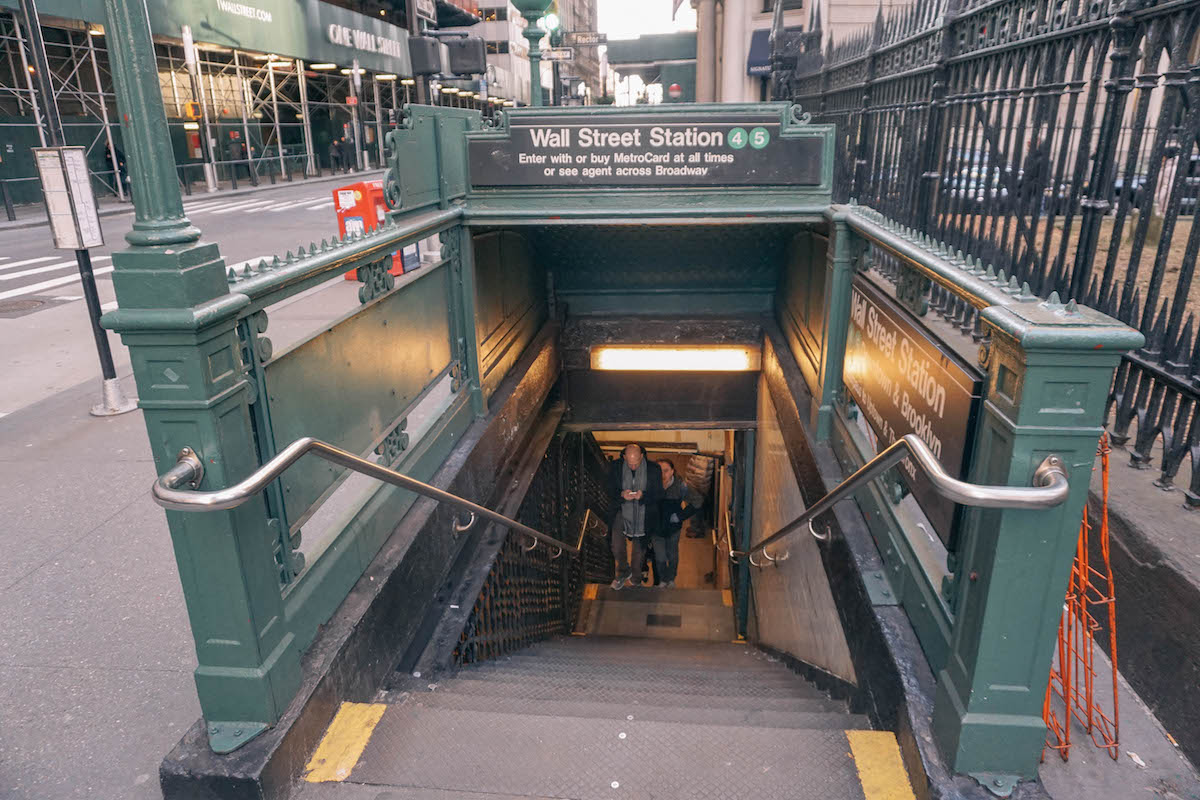 Using the subway isn't difficult at all, and I highly recommend buying an unlimited 7-day Metro Card. However, the subway lines change and get rerouted during the week due to ongoing construction. Since I moved here 2 years ago, the A/C/E line has been rerouted on the weekends. Literally every weekend for the last 2 years! To make planning your day a little easier, download the MTA app so you can see which lines are under construction that day. Or just read the signs they have plastered all over the subway stations to see which stations are being skipped that day, etc.
Read more: How to Ride the NYC Subway Like a Local
$1 slices aren't always worth it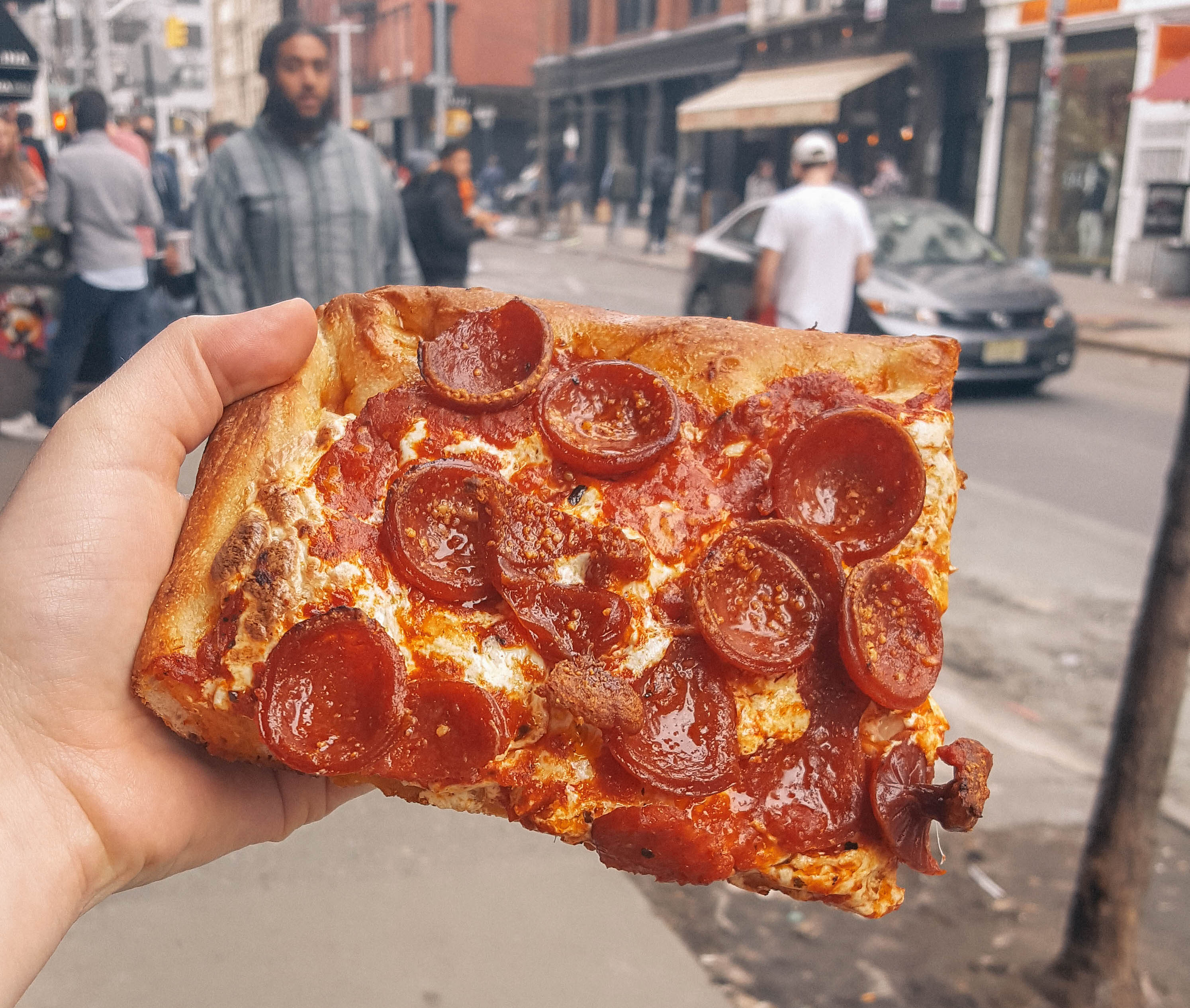 Yes, NYC is home to the famous dollar slice, but if you're itching to try a quality slice of New York pizza I think you should pay a little extra to eat something truly fabulous. Controversial opinion, I know. If you're dead set on trying a dollar slice, 2 Bros Pizza is one of the few places left in the city that sells pizza for a dollar. But for a dollar or two more, I highly recommend Prince Street Pizza in SoHo. Their pepperoni squares are amazing — check out the photo above for proof (the pepperoni is ultra thick and lightly spiced). Better yet, order an entire pie from the local pizza shop and savor it in the comfort of your own hotel room.
Some museums are pay what you want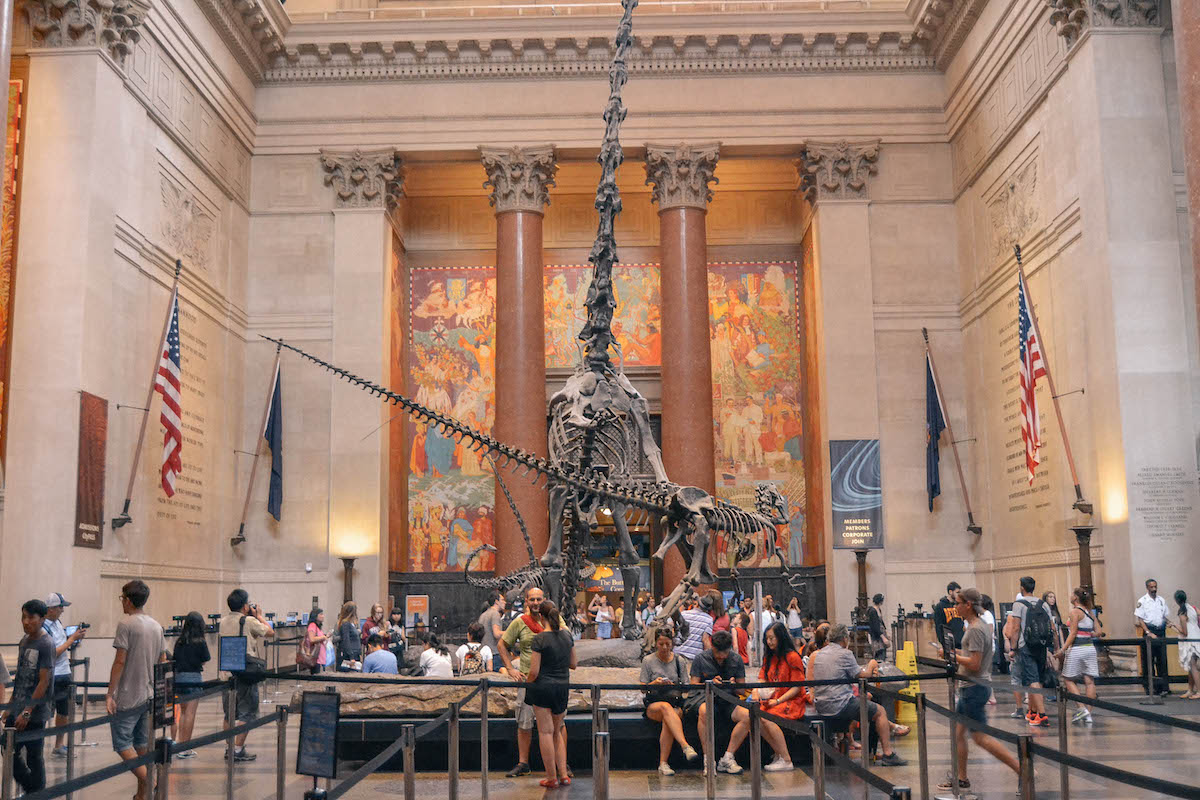 Some NYC museums are always pay what you want (like the Natural History Museum), and others are free to enter certain days of the week at specific times. You can check out this guide to see which museums are free when. And if you're visiting a museum during their pay what you want hours, be prepared to say exactly how much you're going to pay. You'd be surprised how many people get to the front of the line and spend ages hemming and hawing over how much they're willing to pay.
You will be walking…a LOT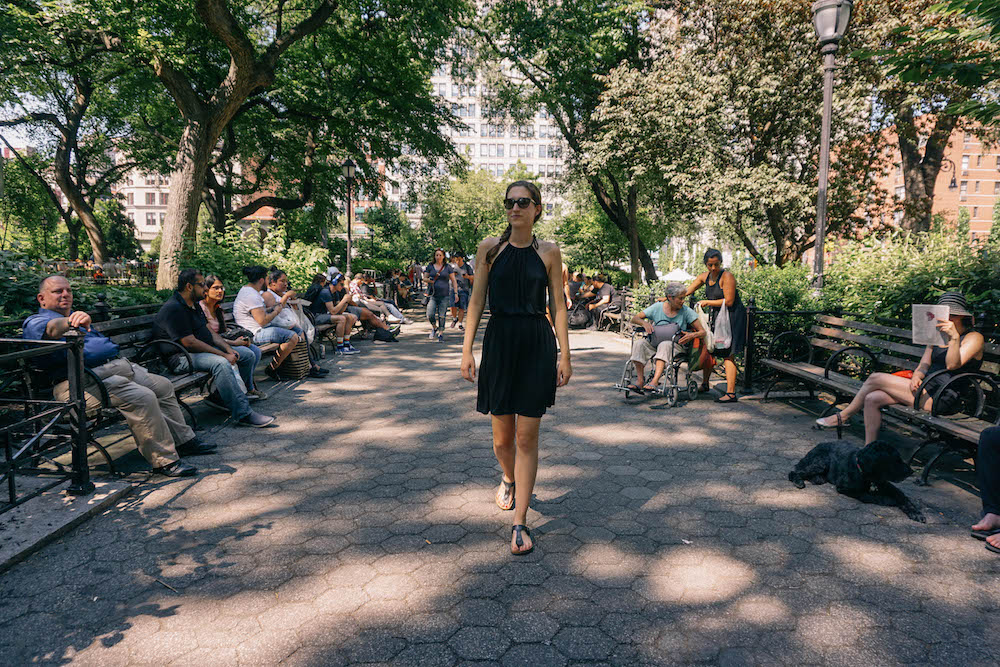 When drafting this article, I texted a few of my friends to see what they think visitors should know before visiting NYC, and my friend Lyssa immediately responded with 'Bring. Comfortable. Shoes.' I couldn't agree more! No matter how much you use the subway, you are guaranteed to be on your feet almost all day. This isn't the trip to pack your super cute strappy sandals you bought on vacation last summer. Bring legit tennis shoes with you just in case, plus one or two pairs of sturdy shoes with great arch support and cushioning. I live in my Birkenstock sandals during the warmer months, and in the winter I opt for a stylish tennis shoe from Onisuka Tiger. You might want to pack Band-Aids in your bag as well, as it's easy to get blisters when you're unused to walking this much.
Food and drinks are expensive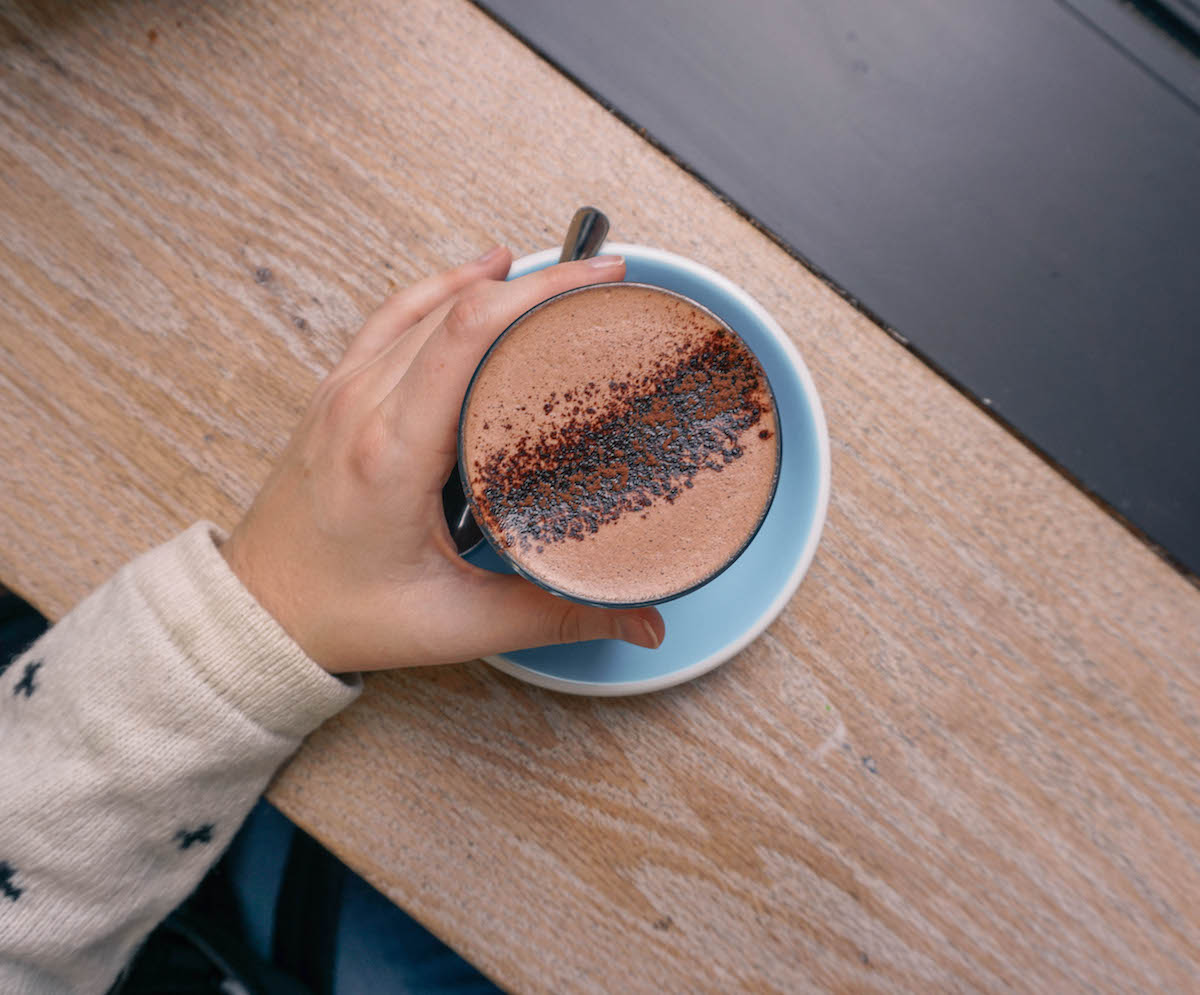 I'm sure you already know this, but I'll say it one more time for the people in the back: NEW YORK CITY IS EXPENSIVE. Even if you eat at more affordable restaurants throughout the day, you'll still be spending $10-15 per meal. But you're more likely to see $15-20 menu items at restaurants, and cocktails at most bars are $15+. That adds up quickly! And yes, there are plenty of fantastic cheap eats to find in the city, but I cannot stress enough the importance of researching budget-friendly restaurants before you arrive in NYC. It's surprisingly difficult to stumble upon quality, cheap eats in the city (trust me, I spent my first year in the city trying), so jot down a list of places you can afford to eat in each neighborhood you know you'll be visiting.
Read more: Where to Get a Fast, Cheap Lunch in NYC
Public bathrooms are scarce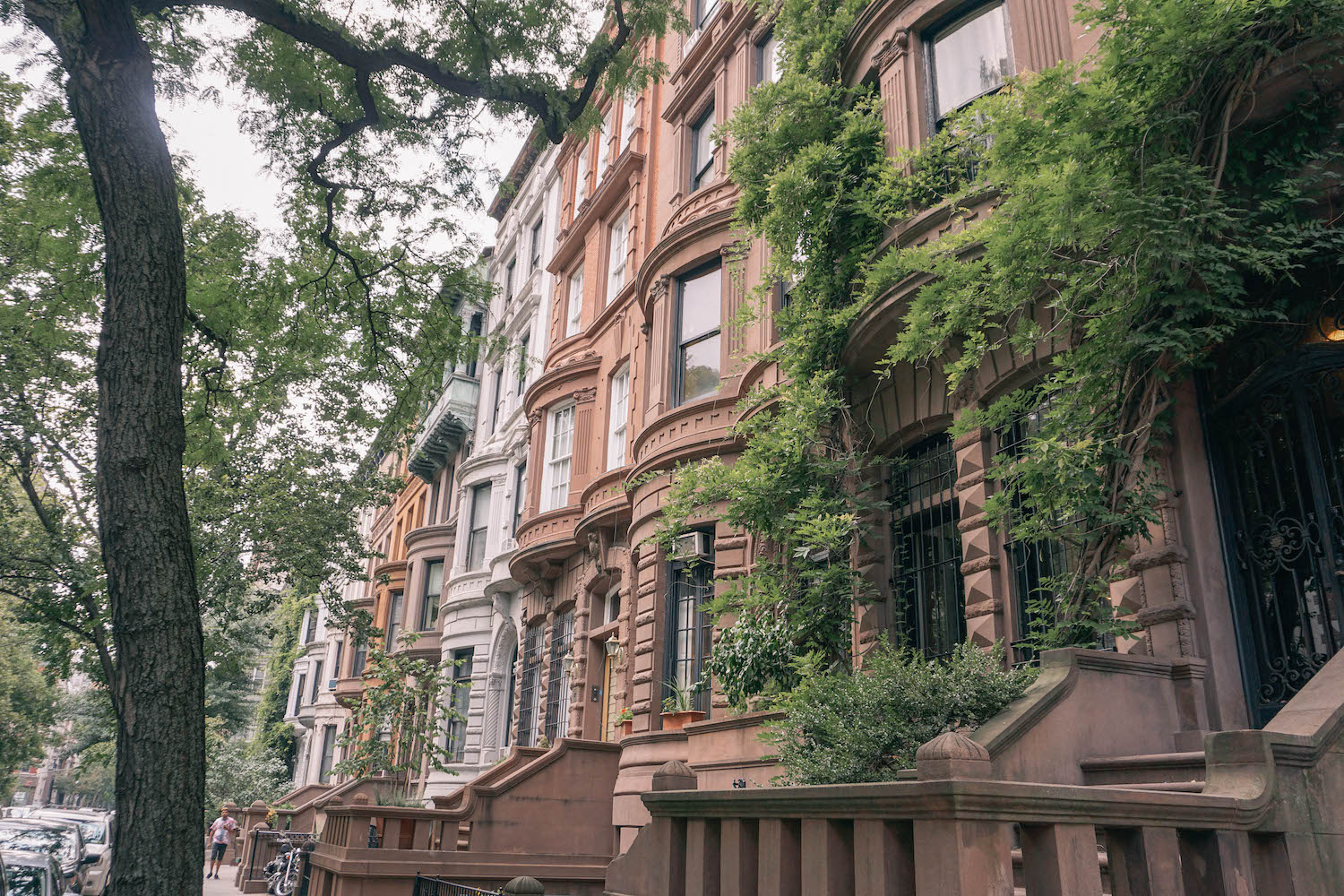 As someone with an incredibly small bladder, I find NYC's lack of public bathrooms a big problem. In the summer, there are more public bathrooms open in the parks, but during the winter those bathrooms are shut down because they're not insulated. If you're desperate for a bathroom, hit up a nearby Starbucks or chain bookstore and use the bathroom there. Otherwise you're out of luck!
Visit major attractions during the week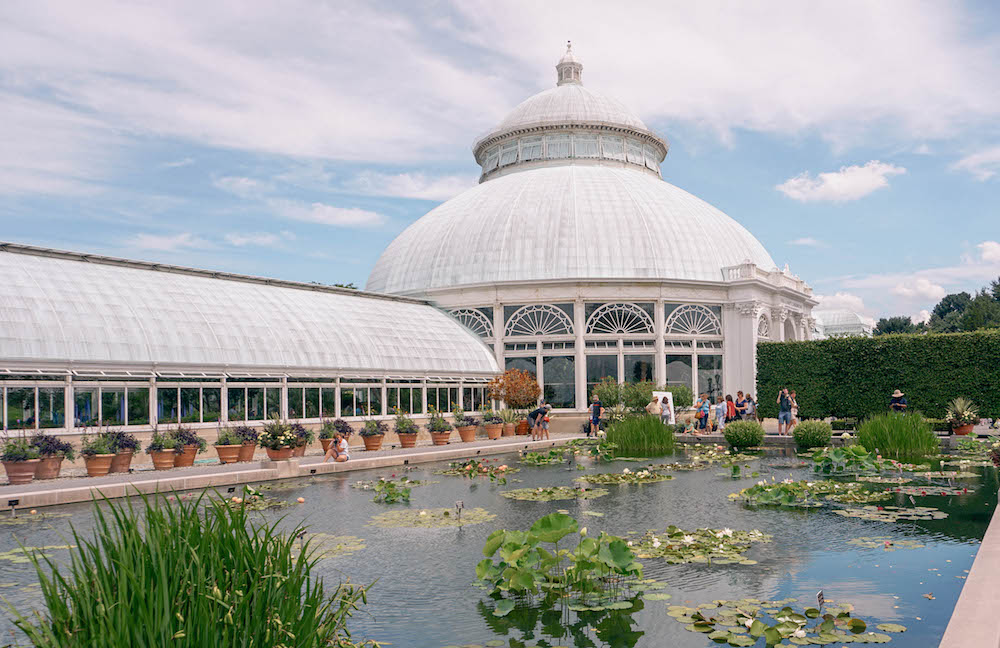 No matter what time of year you visit the city, visiting major attractions like the Empire State Building and The Met Museum during the work week will help you avoid the crowds. On the weekends, you'll be fighting for space with both tourists and locals, so plan on visiting popular restaurants, museums, and attractions Monday through Friday.
Read More: These NYC Attractions Are Actually Worth Splurging On
You can score cheap Broadway tickets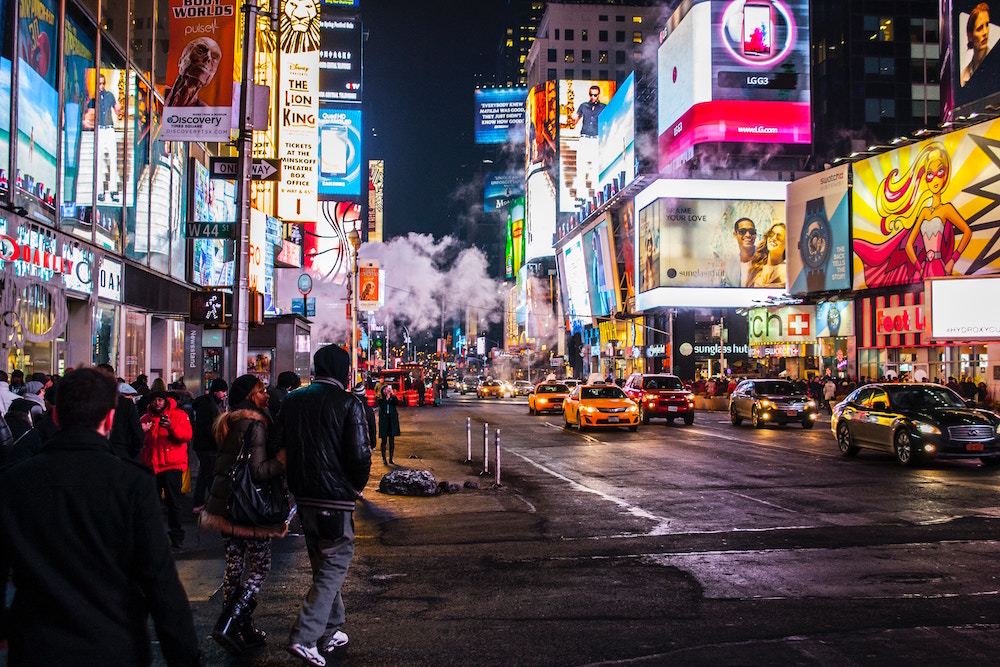 Whenever I have friends and family planning a visit, I inevitably receive a frantic text to the tune of 'I really want to see this one show and am scared it'll sell out, but the tickets are so expensive! SOS!' To which I'll respond that it's unlikely the show will completely sell out every single day they'll be in New York. I've written an entire guide on how to score last-minute Broadway tickets for cheap, which I've shared below. But a general rule of thumb I use is to buy tickets for mega popular shows ahead of time (like Hamilton) and save my cash to buy tickets day of for shows that have been on Broadway for more than a year (Phantom of the Opera, The Lion King, etc).
Read more: How to Score Last-Minute Broadway Tickets for Cheap
There are distinct neighborhoods throughout NYC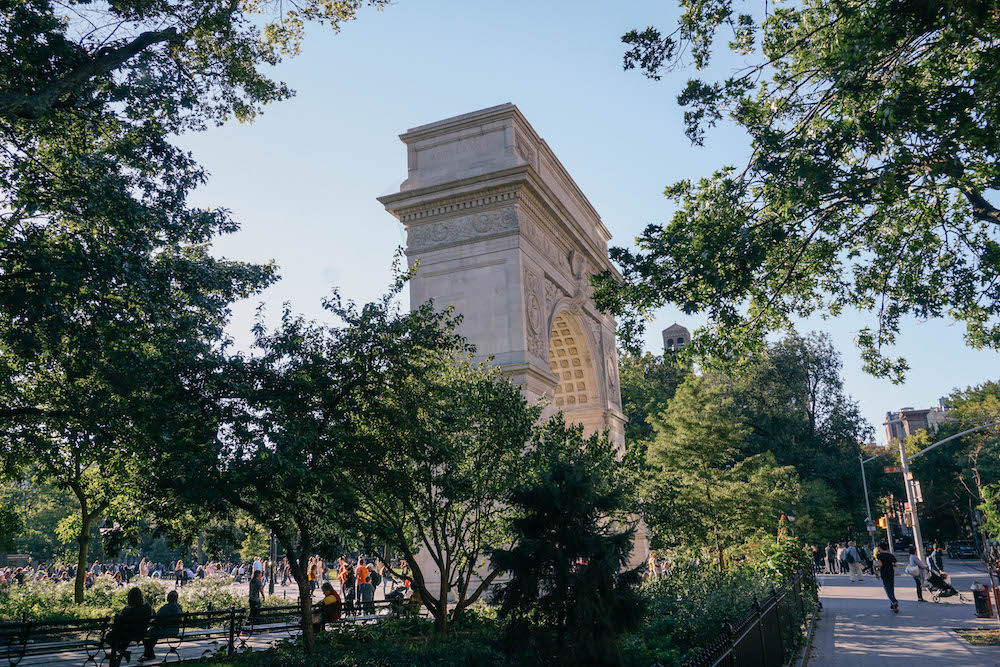 New York City is comprised of dozens of different neighborhoods. Each neighborhood is totally unique — as in, you can ride the subway two or three blocks in one direction and exit feeling like you've stepped onto a whole other planet. To this day, whenever I walk up from a subway station into a new neighborhood I do a double take, because surely I'm not still in NYC? If you're feeling overwhelmed while figuring out which neighborhoods are worth visiting, here are a few tips:
If you want to window shop — Visit SoHo, Midtown (around 5thAve), or Williamsburg
If you want to see where 'Real New Yorkers' live — Visit the Upper West Side or the Upper East Side
If you like cool architecture — Visit Greenwich Village
If you love good food — Visit Harlem or Flushing (Flushing has amazing Chinese food!)
If you love art — Visit Chelsea (there are so many galleries here, plus there are some bomb museums in the area)
Equally important to remember is that NYC isn't just Manhattan. Brooklyn, Queens, the Bronx, and Staten Island are all unique boroughs. I've loved exploring deeper parts of Brooklyn over the last year, and I need to spend lots more time in Queens.
Read more: The Ultimate Guide to Decoding NYC's Abbreviations & Acronyms 
Don't stop in the middle of the sidewalk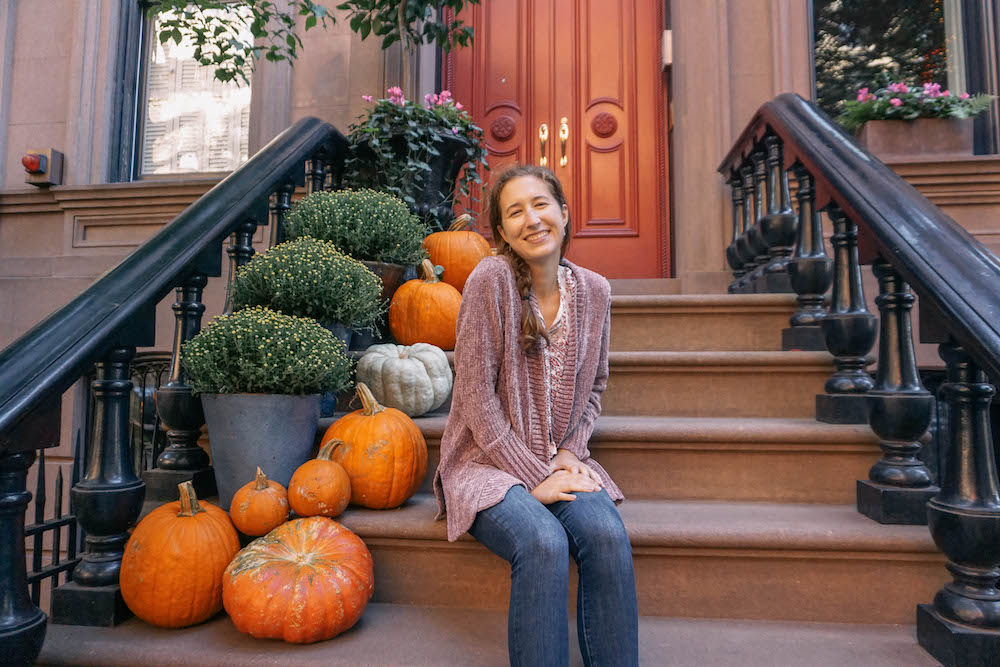 I won't harp on about this, but please don't stop in the middle of the sidewalk. Whether you want to snap a quick picture, need to look at a map, or just got tired, you really need to move to the side and let other people pass. Why? Because people will run into you and not apologize. Such is life, folks!
Read more: 17 Tourist Mistakes to Avoid When Visiting NYC
Always bring layers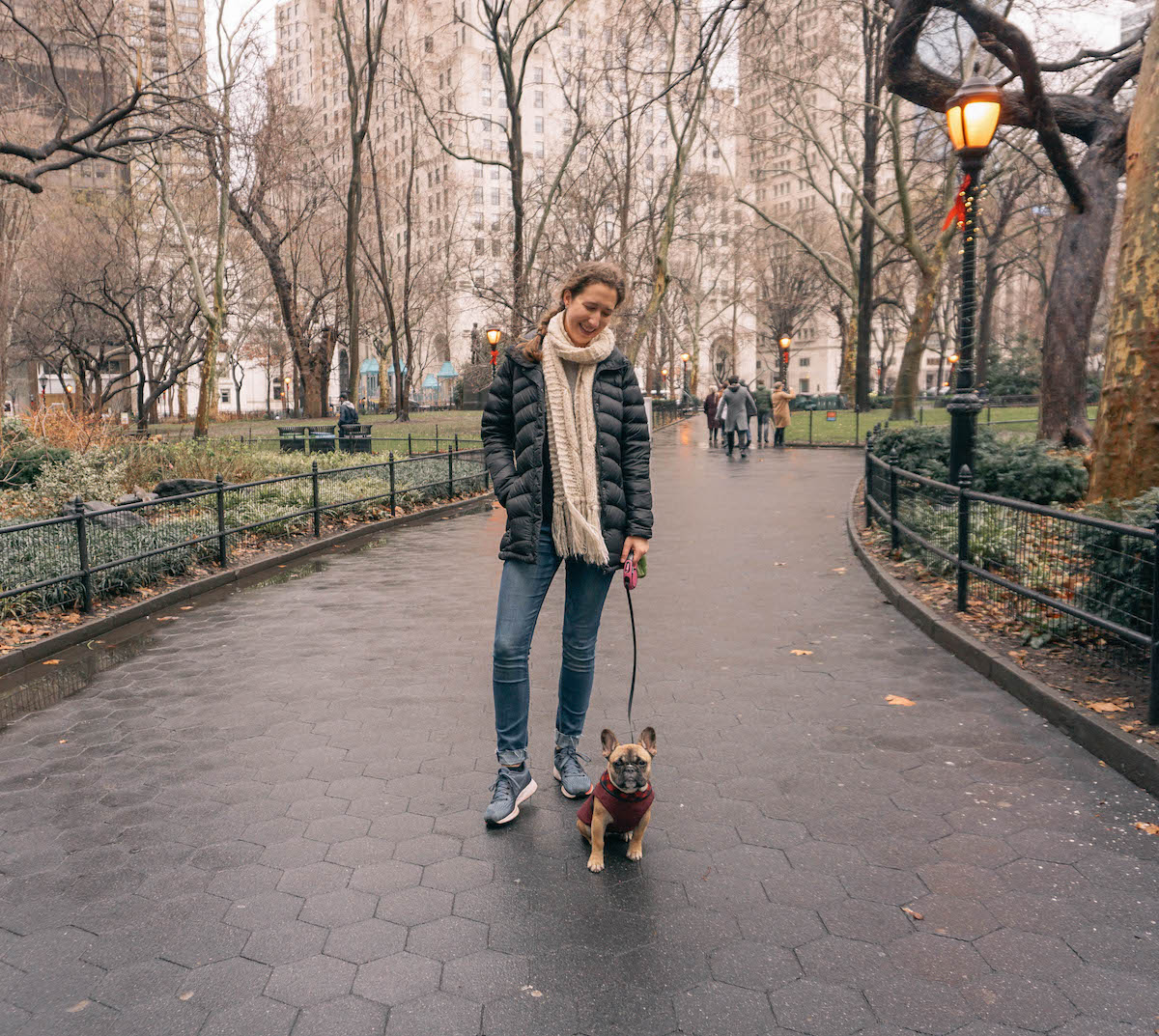 Having taken countless weekend trips to Chicago growing up, I thought I was prepared for the NYC wind tunnels. WRONG. In the fall and winter, the wind racing along the avenues between skyscrapers is brutal. If you're visiting during a time of year when there's even the slightest possibility of it being chilly, you have to bring layers. If you don't, I guarantee you'll be miserable enough to drop some money on a crappy 'I Heart NY' sweatshirt.
Head north for the real Little Italy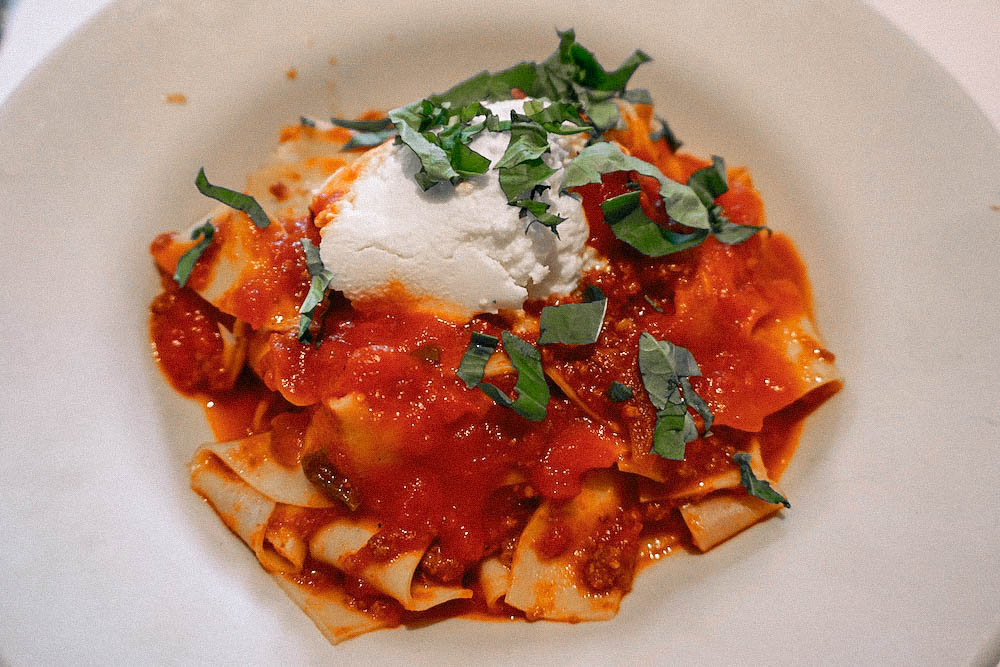 When I first visited New York, I loved Little Italy. I thought it was so quaint and unique and all the other adjectives my elementary school brain could conjure up. But while I still visit Little Italy occasionally, it's far from being one of my favorite spots in the city. It's often crowded, and the food is all way overpriced. So instead of heading downtown to Little Italy, head uptown to Arthur Avenue in the Bronx. Arthur Ave is close to the botanical garden and the Bronx zoo, and it has some of the best food I've ever eaten in the city (I should know, I did a self-guided food tour with my friend last year!). Plus, Arthur Ave is much quieter and reasonably priced.
Read more: A Quick Guide to Arthur Avenue: The Bronc's "Little Italy" 
NYC is quite safe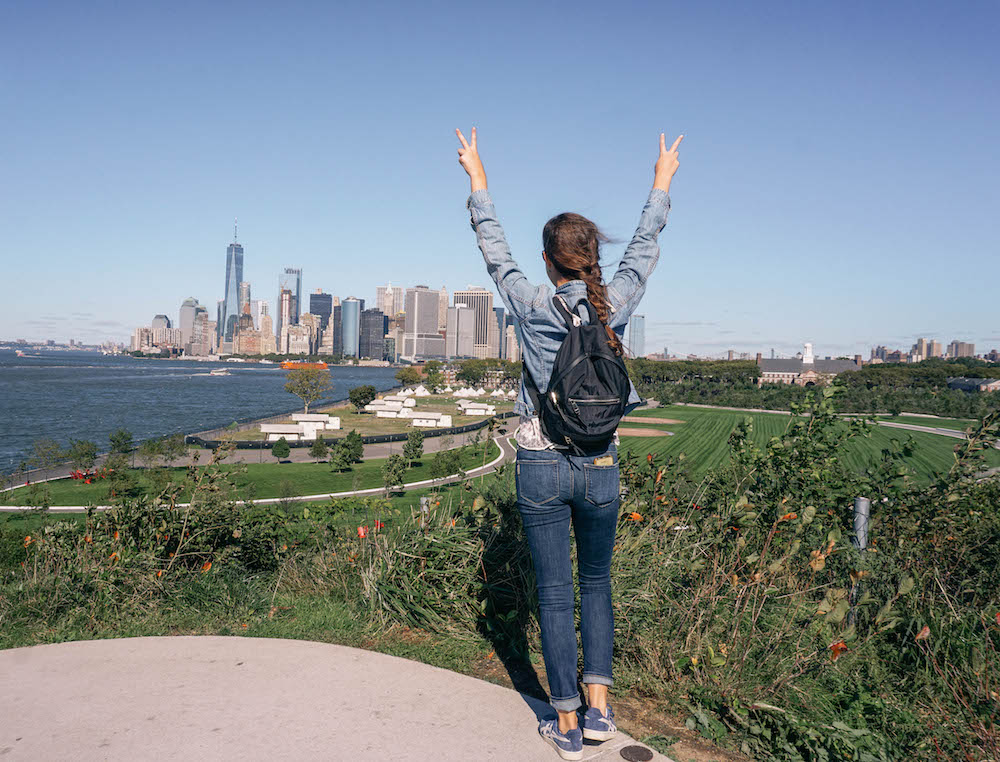 The last thing I want to leave you with is the fact that New York City is actually really safe. Yes, scary stuff happens here sometimes and there are certain neighborhoods I wouldn't recommend exploring at night by yourself. But overall the Big Apple is one of the safest places I've ever lived. When I'm walking around by myself after dark, I always feel safe because there are people on the streets at all hours of the day. And because the subway runs 24/7, I'm guaranteed to have a ride home no matter how late I stay out. Whether you're traveling solo or with a friend, NYC is safe to visit and I really don't think you'll feel uncomfortable or unsafe here.
Read more: How I Feel About Living in a "Dangerous" City Like NYC
Tell me: Have you visited NYC before? If not, would you like to?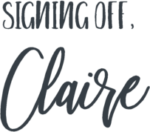 More posts you'll love:
Pin it for later!