Here are the 24 best things to do in NYC…FOR FREE! Think: museums, shows, cultural attractions, and more!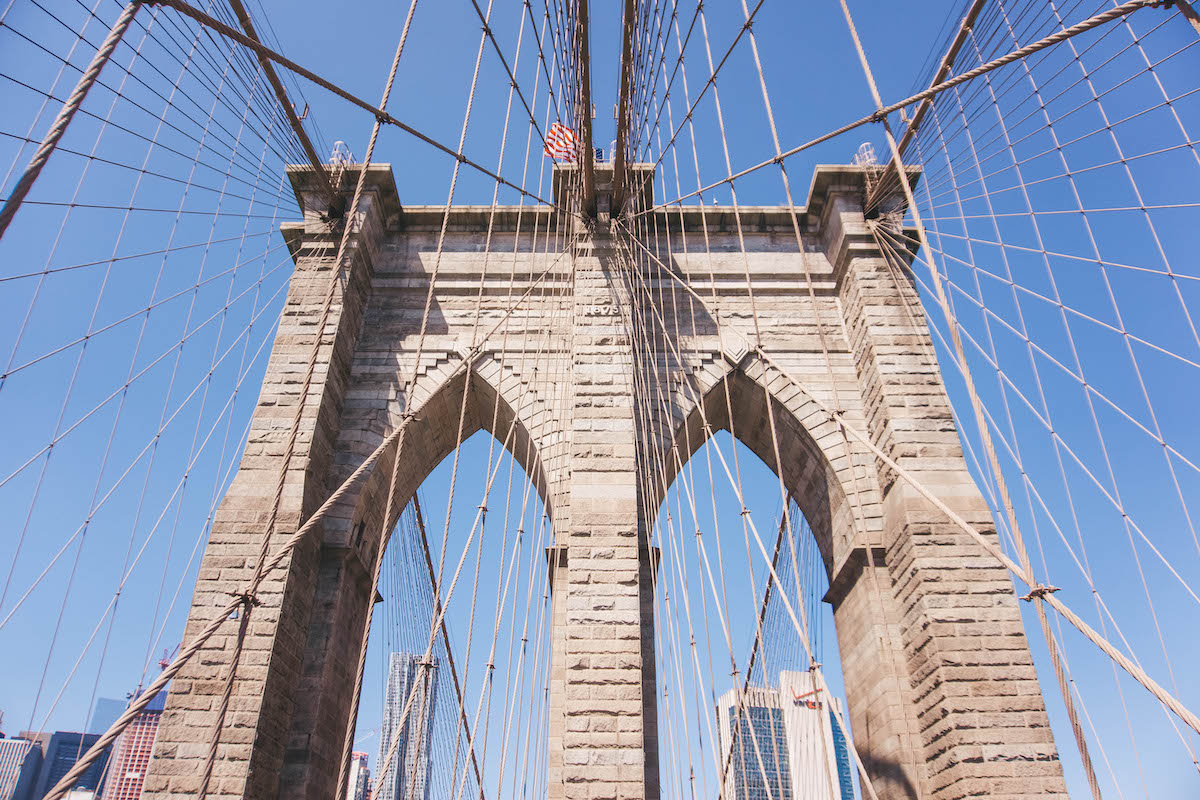 NYC is insanely expensive—trust me, after having lived there for three years I know how much it costs to see the sights and pay rent. But while it can be quite pricey, it's also easy to find cheap or totally free things to do in New York City. Between my own rambles in the city and the countless number of visits from friends and family, I've discovered a lot of free activities in NYC that I always look forward to sharing with those I love.
This is by no means an exhaustive list of all the best free things to do in NYC, but it covers most of the main attractions and is a great jumping point for your trip to the Big Apple. Now, let's jump straight into the list of things to do in NYC for free!
1. Visit Free Museums in NYC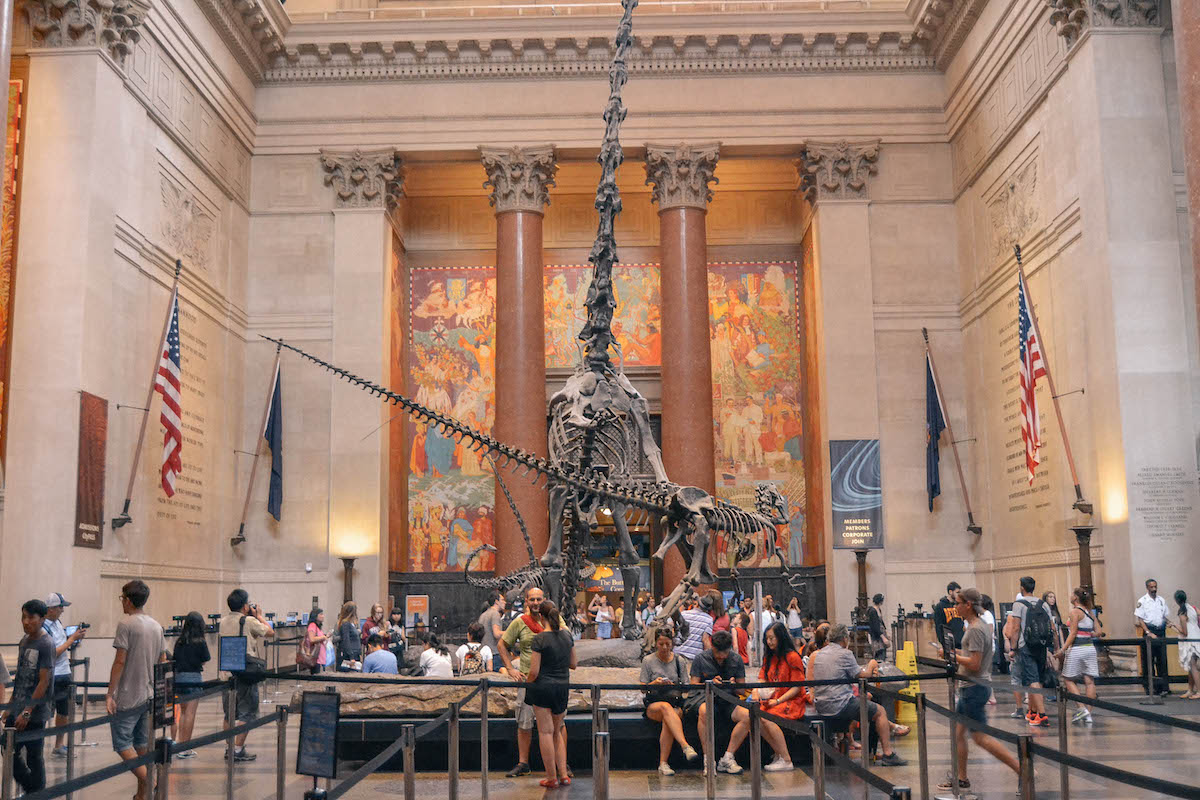 Some of the best free places to visit in New York City are the city's world-class museums. However, they're not free all the time. The trick is to note down which museums have free admission hours, and on what day(s).
Here are some of my favorite free museums in NYC:
American Museum of Natural History (pay what you wish)
Brooklyn Museum (free the first Saturday of every month)
9/11 Museum (free every Tuesday from 5pm to 8pm)
Morgan Library & Museum (free every Friday from 7pm to 9pm)
The Frick Collection (pay what you wish every Sunday from 11am to 1pm)
2. Explore Grand Central Terminal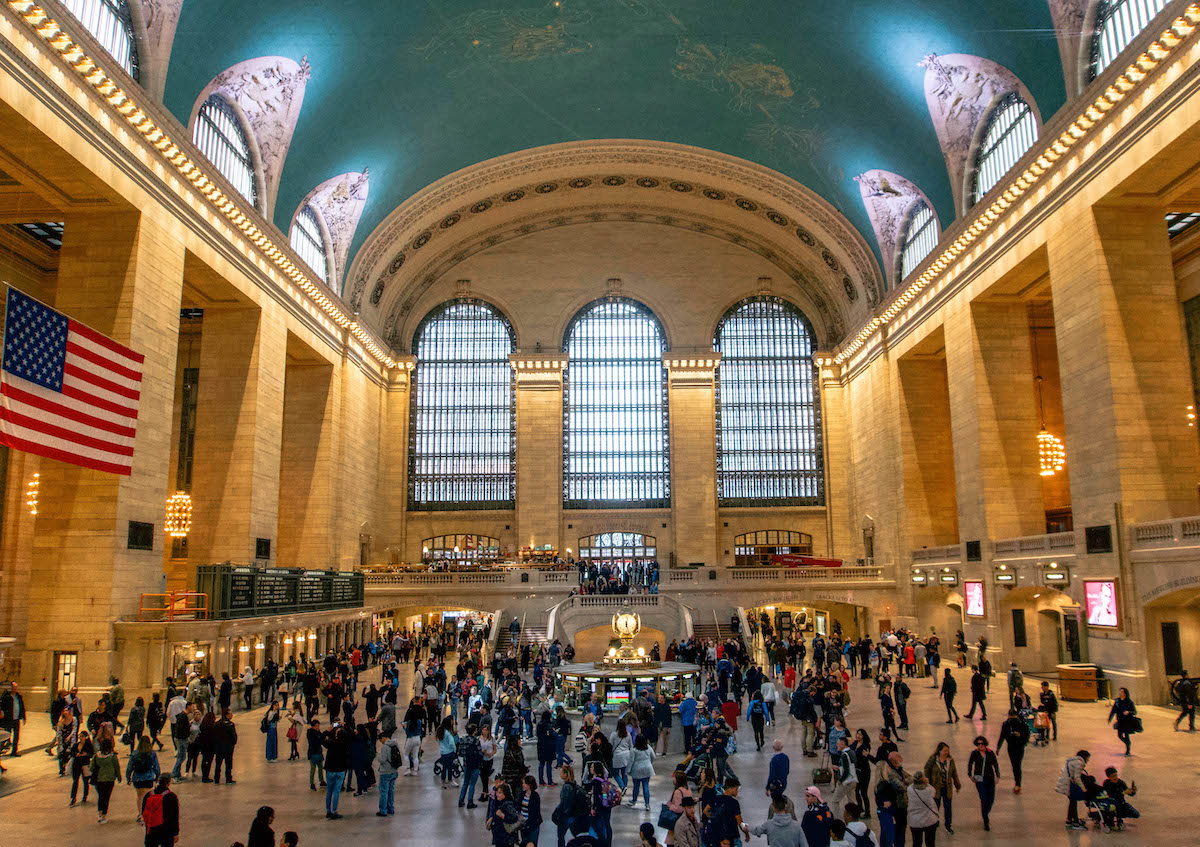 Hands down one of the best free sites in NYC is the historic Grand Central Terminal. The main hall of Grand Central is lovely to look at, and the station has lots of shops and restaurants inside of it as well. There's even a little market inside if you get hungry halfway through the day and want some quality eats (be sure to sample some cheeses from the Murray's Cheese stall!).
Tip: Free Tours by Foot offers a walking tour of Grand Central, which I recommend checking out. This Terminal has such a rich history, and there are so many unique architectural features that you won't notice unless someone points it out to you.
3. Ride the Staten Island Ferry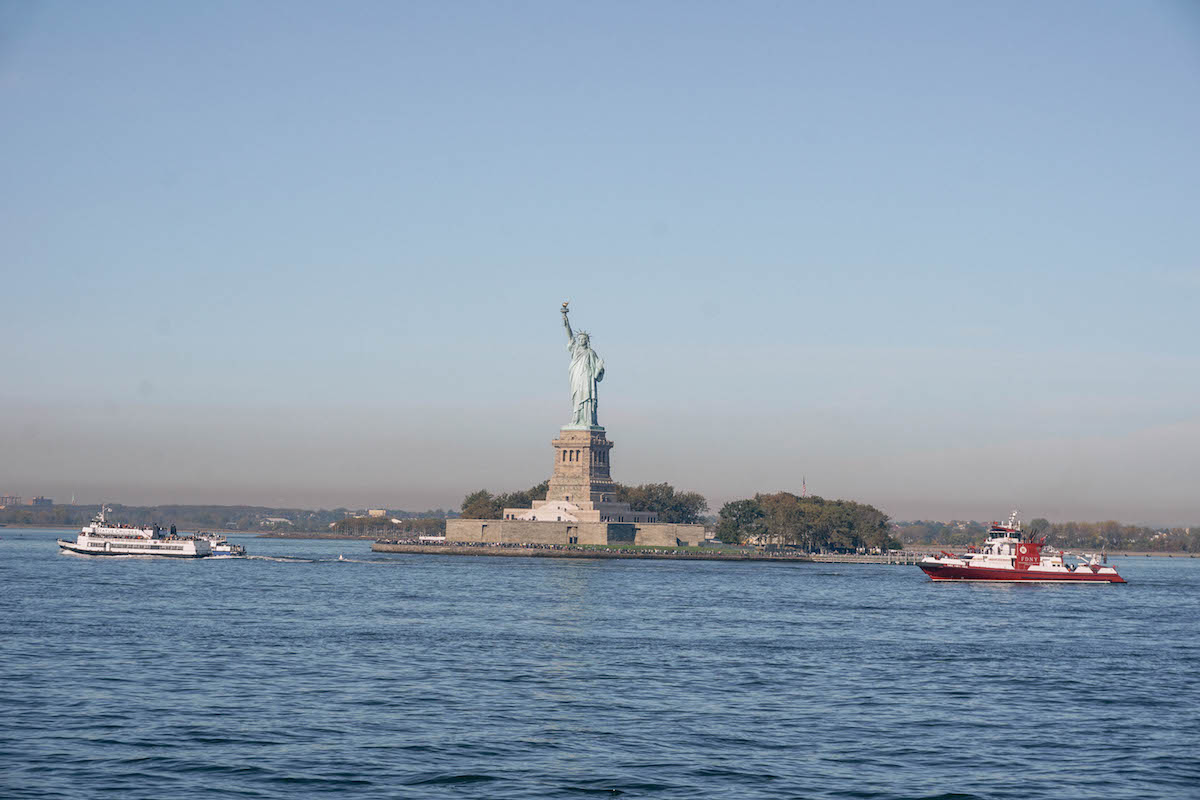 Tourist or not, I recommend the Staten Island ferry to pretty much everyone. It's totally free to ride the ferry, and it takes you right past the Statue of Liberty. The ride lasts about 30 minutes, and you'll need to be quick to catch the return ferry to NYC. (Don't worry, though, lots of people will be doing the same thing!). This is a great alternative for anyone wanting to see the Statue of Liberty on a budget.
4. Enjoy free samples at farmers markets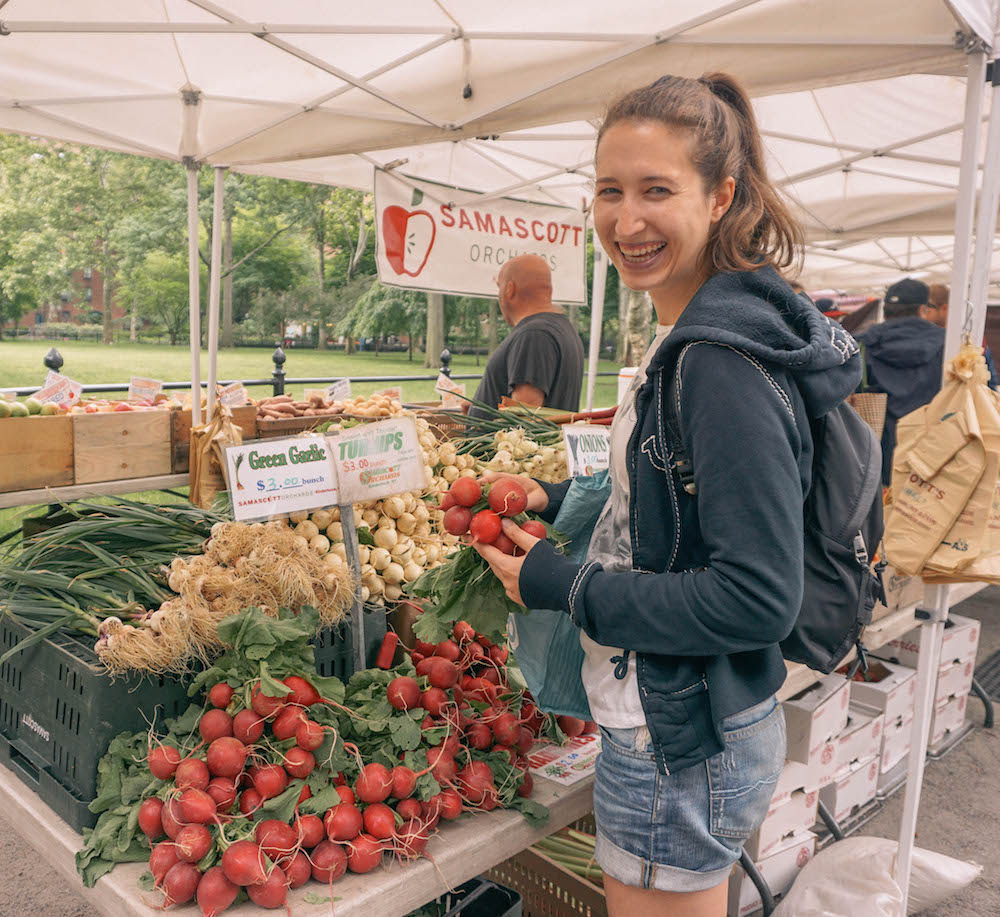 Even if you don't buy anything, the farmers markets in NYC are hard to beat. My two favorites are the Union Square Greenmarket and the farmers market just outside Prospect Park. The farmers markets have every kind of local produce you could want, plus baked goods, meats, cheeses, jams, and more. Almost every stand has free samples of whatever they're selling, so do a lap and try what's on offer.
5. Watch movies at Bryant Park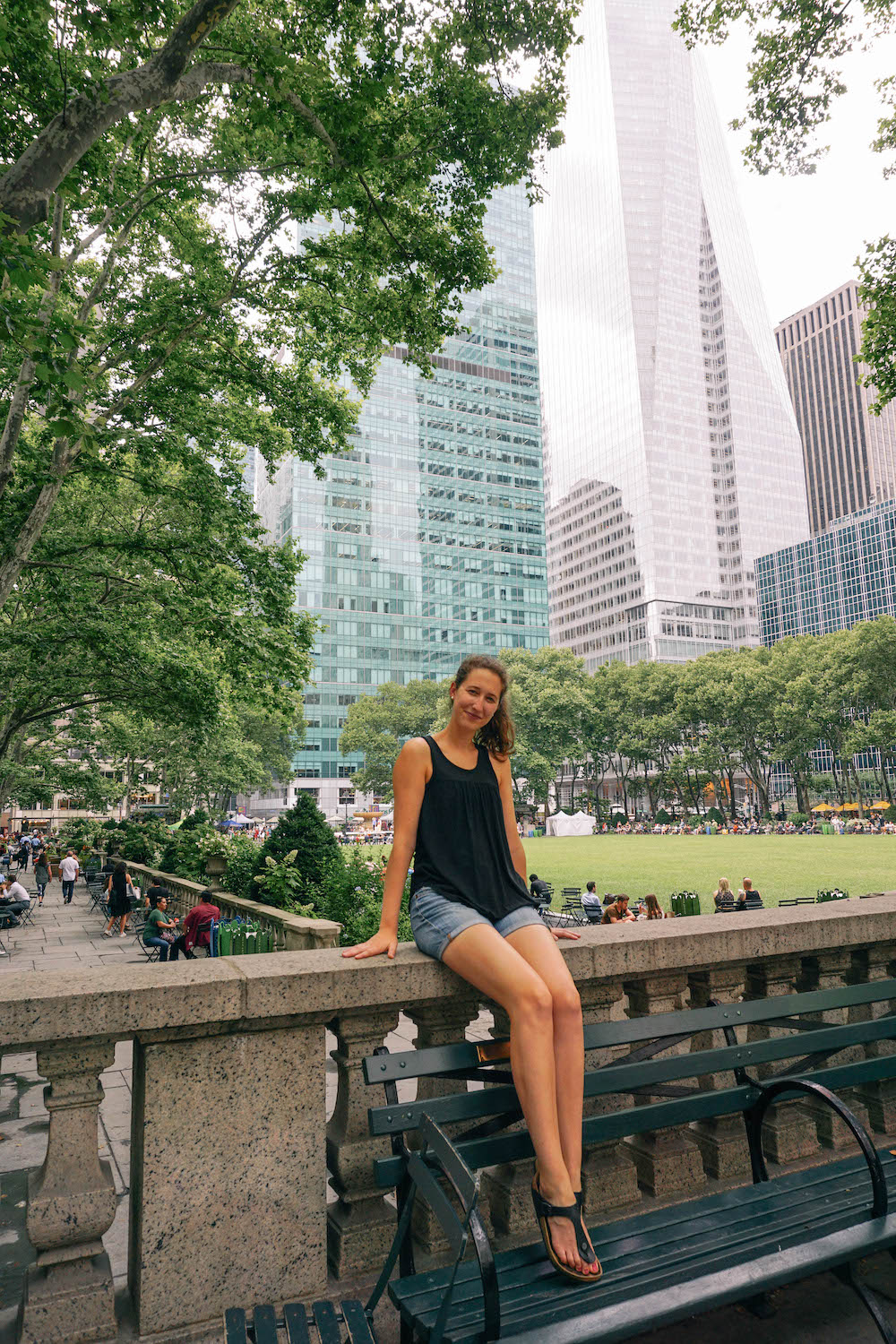 During the summer, Bryant Park has free movie nights every Monday. The lawn fills up long before the movie starts at sunset, and many people bring snacks and drinks to share with friends. If you attend a movie night, make sure to bring a blanket or sweatshirt to sit on as well! 
6. Walk the High Line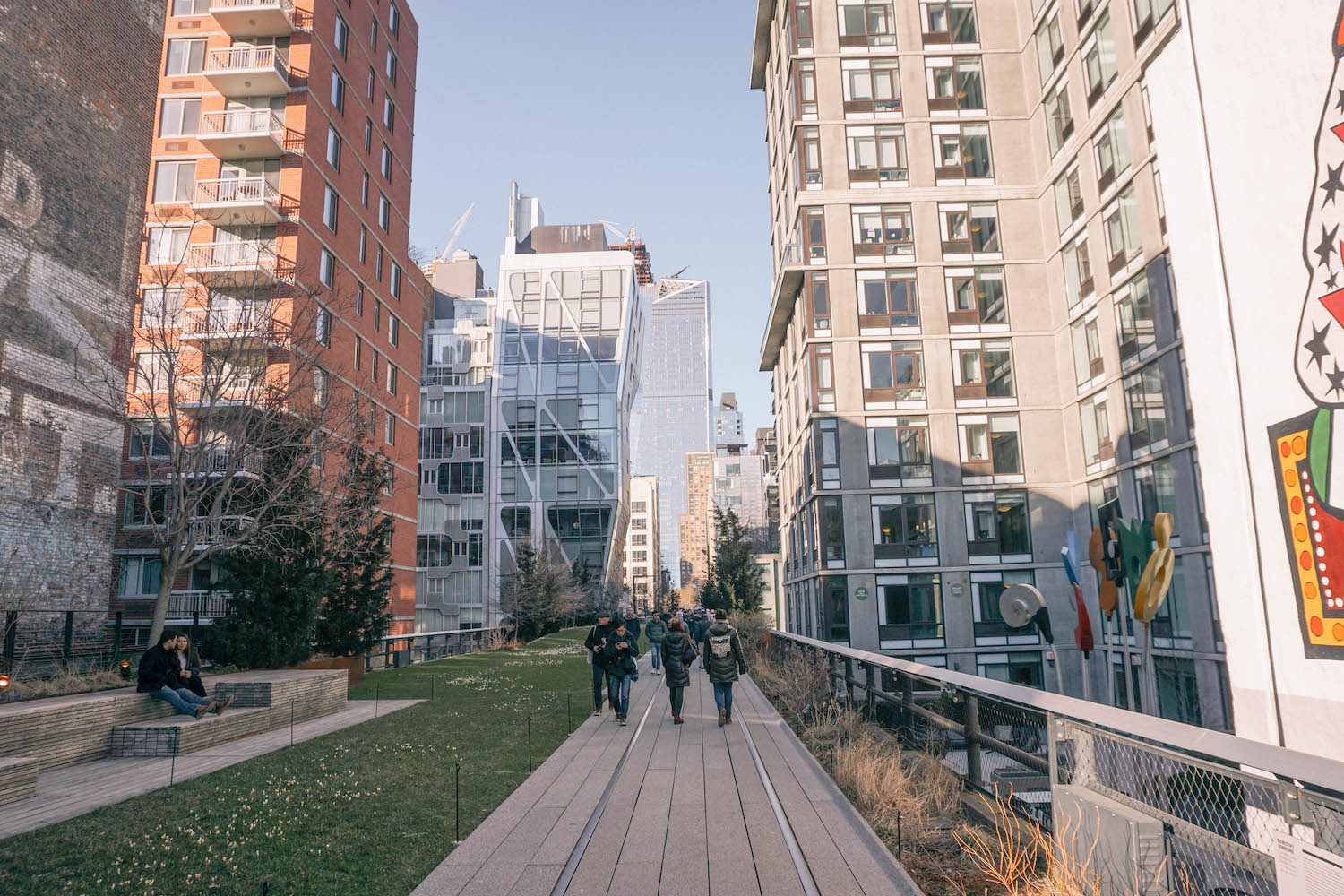 The High Line is a converted railroad track that's now used as an elevated walking path. It starts in Hudson Yards and winds all the way down to Chelsea, and is dotted with murals, sculptures, and various street art. The section near Chelsea Market can get incredibly crowded, but otherwise it's a really nice place to walk.
7. Eat all the Samples at Chelsea Market
Housed in the old Nabisco factory, Chelsea Market has a little bit of everything — food, boutiques, and a pop-up space that showcases local retailers throughout the week. Yes, you'll need to spend your hard-earned cash if you actually want to buy something. But window shopping costs nothing, and there's lots to see inside this historic building!
Tip: Most people don't realize there are more stores and eateries downstairs, so definitely check out that area as well!
8. Attend a Yoga to the People class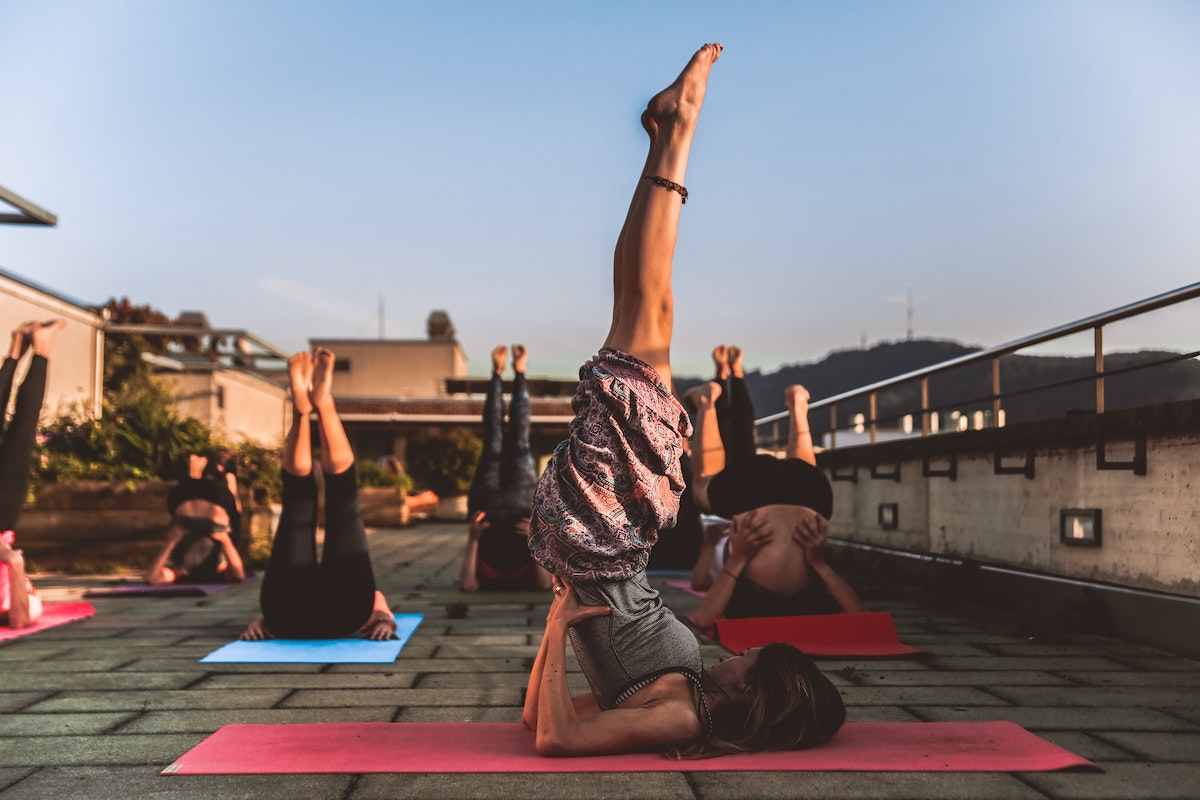 Yoga to the People is a pay-what-you-want yoga studio that offers power vinyasa flow, hot yoga, and hot vinyasa classes. If you don't have a yoga mat, you can rent one from the studio for a few dollars. Classes are around an hour long, and students of all levels will enjoy them. (I took a free yoga class here and really liked it, even though I had never done yoga before!).
Tip: To make sure you snag a spot, try and arrive 10-15 minutes before the class starts. 
9. Take a free walking tour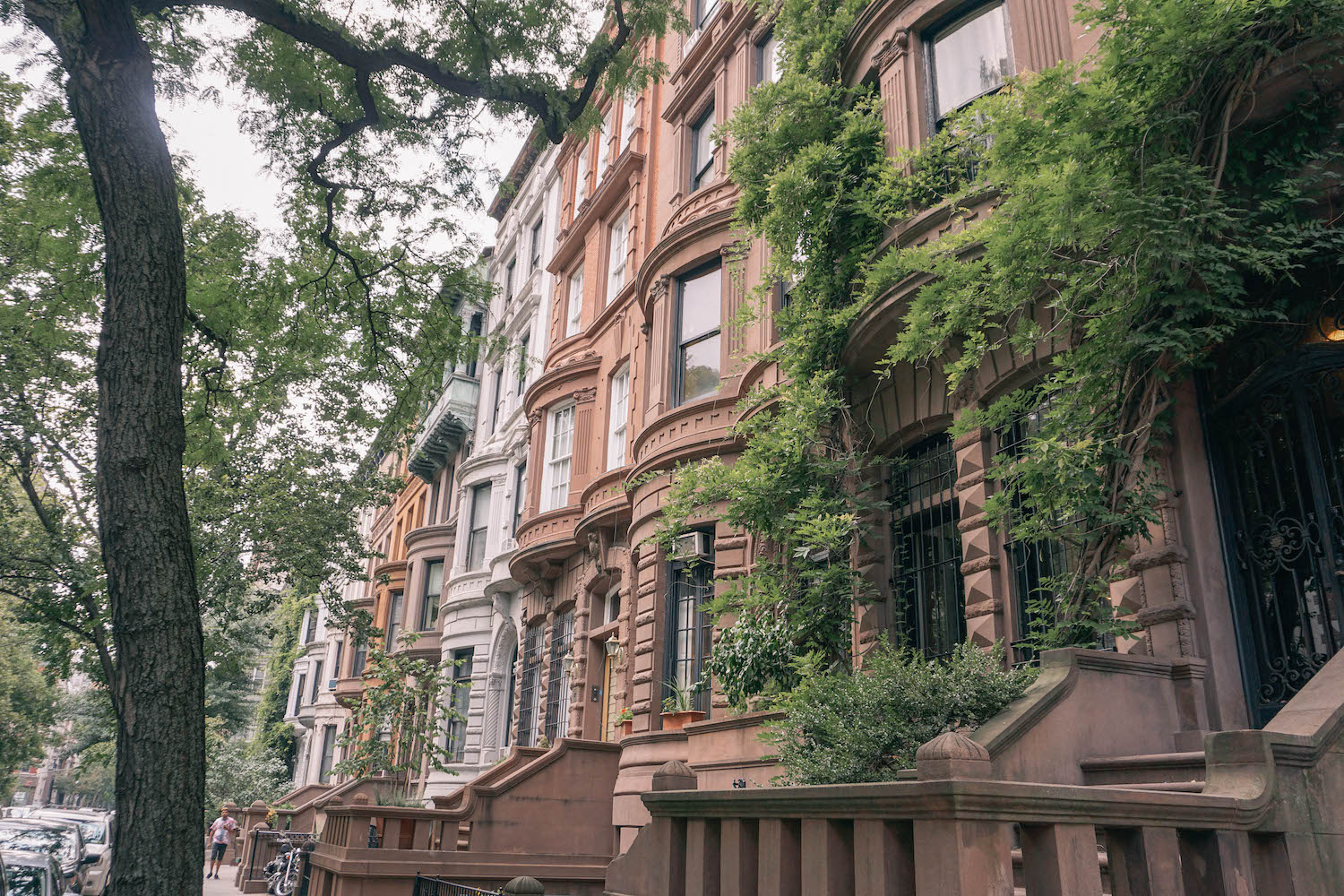 One of the best free activities in NYC is to simply take a walk! Of course, you'll learn a lot more if you have someone to guide you.
I know I sound like a broken record, but Free Tours by Foot is my favorite tour company. I've taken pay-what-you-want walking tours with them in Brussels, London, New Orleans, and NYC, and I've loved every single one of them! Tours are led by locals, and they always have the best recommendations on where to eat and things to do in the area. My mom and I recently took a free tour of Harlem, and we were both blown away by how much history the neighborhood has.
10. Walk the Brooklyn Bridge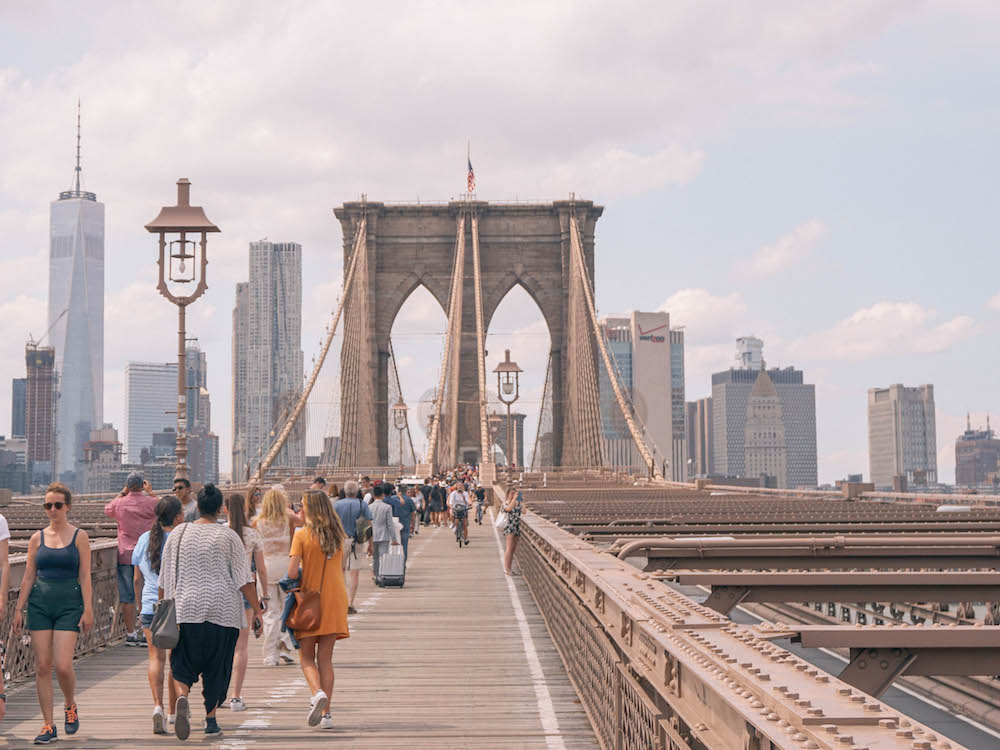 I lived in NYC for three years, and I still love walking the Brooklyn Bridge with my friends. If you want to walk it for exercise, I'd recommend getting there early to beat the crowds. But if you don't mind moseying across the bridge, it really doesn't matter when you go.
I recommend starting on the Manhattan side of the bridge and ending in Brooklyn so you can grab a coffee or a bite to eat in DUMBO and then take the subway back. Just make sure to keep an eye out for bikes, as bikers rarely slow for pedestrians!
11. Watch a taping of a talk show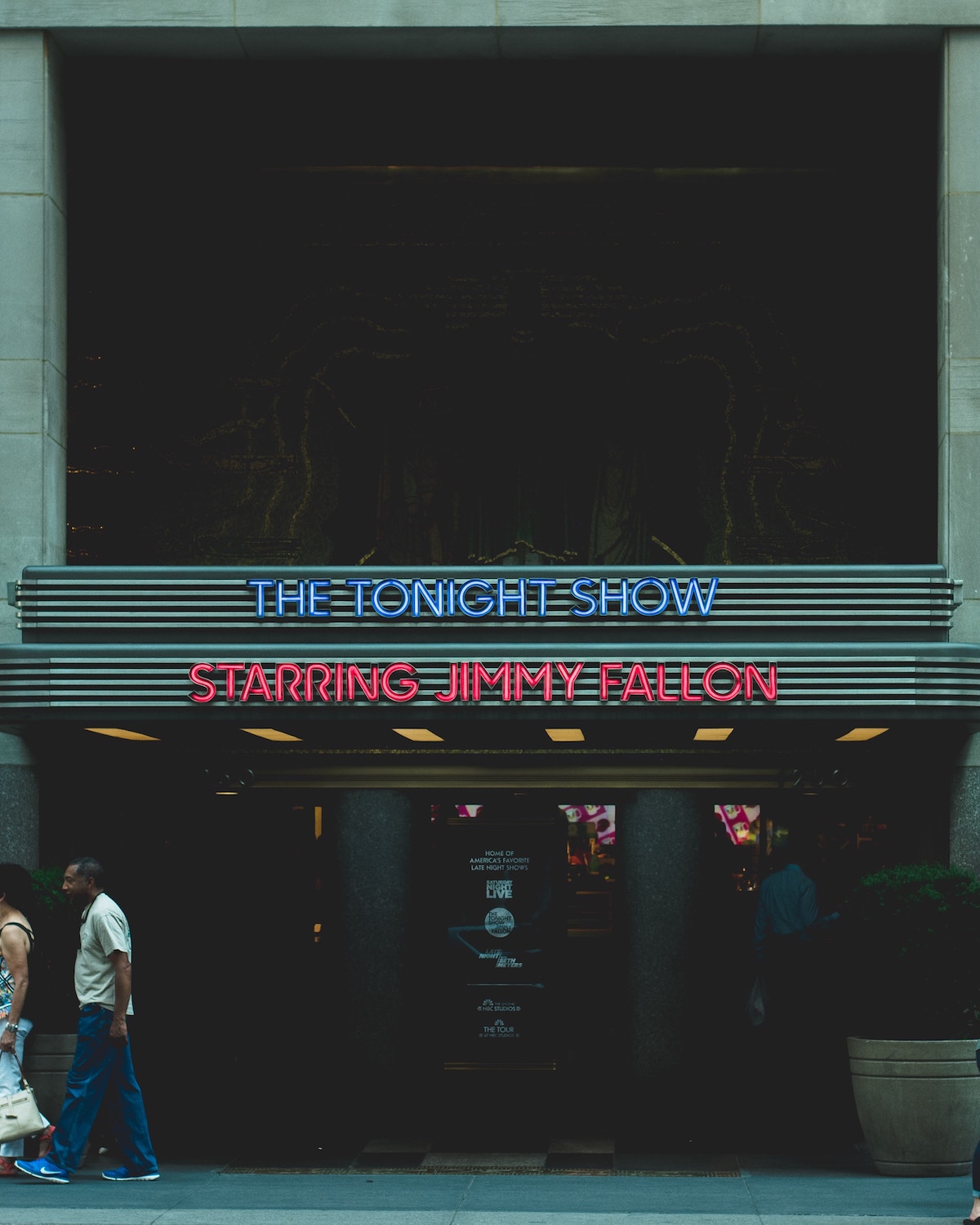 Tapings of The Tonight Show, The View, Good Morning America, and lots more shows are free of charge, but you have to reserve your tickets online a month in advance. I've attended tapings for Jimmy Fallon and Stephen Colbert, and both were excellent! The only downside is that you have to line up outside the theatres quite early and there's a lot of waiting around once you're finally in your seat. But with that said, it's a unique experience and is so much fun!
12. Stroll through Central Park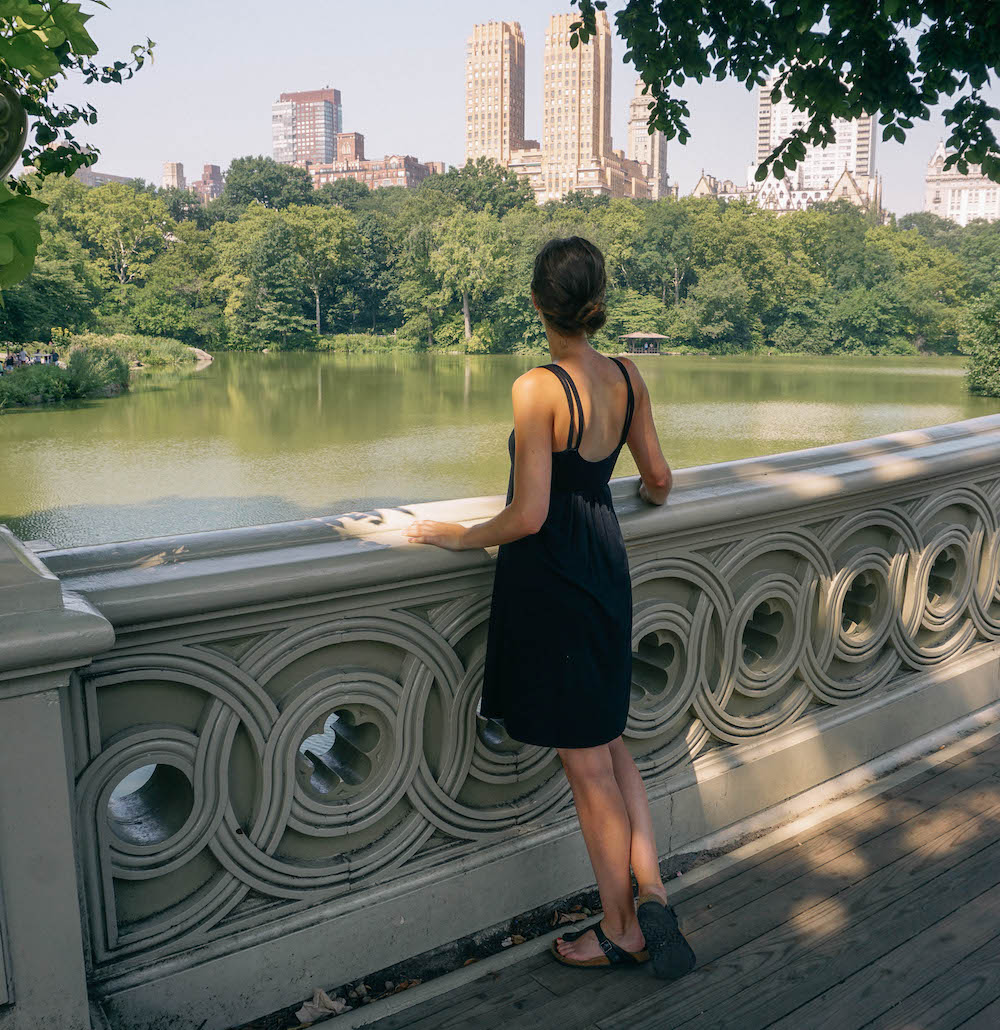 Walking through Central Park is one of my favorite weekend activities, and I try to visit the park at least once every season. Every time I'm in the park, I notice a new statue or I spot another place I had seen in films. The Mall is a must-see attraction in the park, but otherwise I recommend giving yourself an hour or two to meander aimlessly through the green space. You'll be amazed at the wildlife that lives in the heart of Manhattan, and there are so many picturesque spots to discover.
Read more: A Quick(ish) Guide on What to Do in Central Park
13. Spend the day on Governors Island
You can easily spend an entire day exploring Governors Island. The ferry ride to the island is only 10 minutes, and it's free Saturday and Sunday mornings (otherwise it's $3 for a round-trip ticket). Once on the island, you can take a free walking tour to learn more about its history, snag a hammock in the hammock grove, visit the rotating exhibits on the island, and more. If you get hungry, there are food trucks on the island with plenty of food options.
Read more: What to Do on Governors Island
14. Visit the National Museum of the American Indian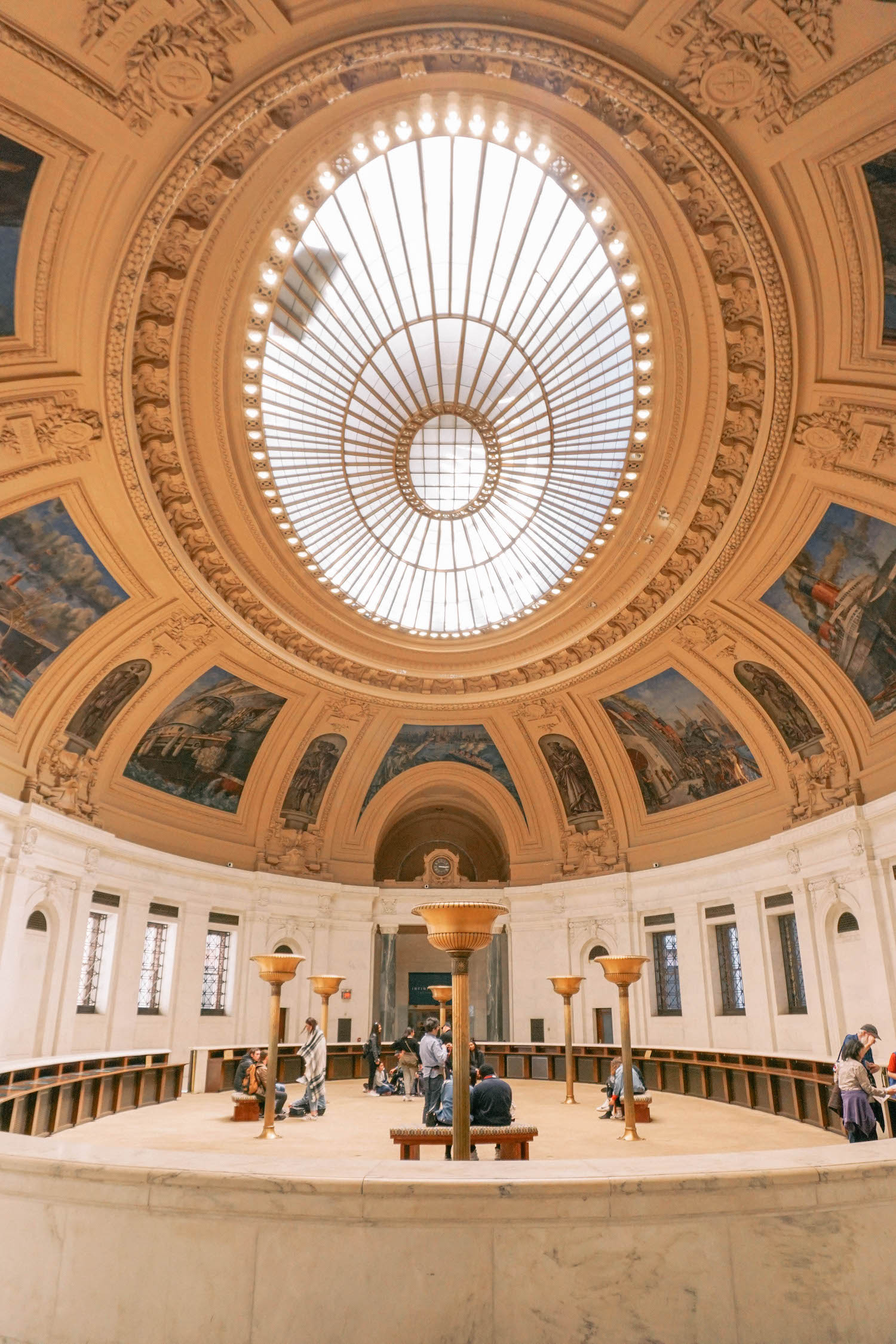 Housed in the Alexander Hamilton US Customs House is one of NYC's underrated museums, the National Museum of the American Indian. Here, you'll find exhibits on Native American history, including artifacts, clothing, and more. This is a great museum to visit if you're trying to fill a few hours of your time or if the weather is bad. It should also be noted that the customs house itself is incredibly pretty, so give yourself a little extra time to take in the architecture as well.
15. Pay Your Respects at the 9/11 Memorial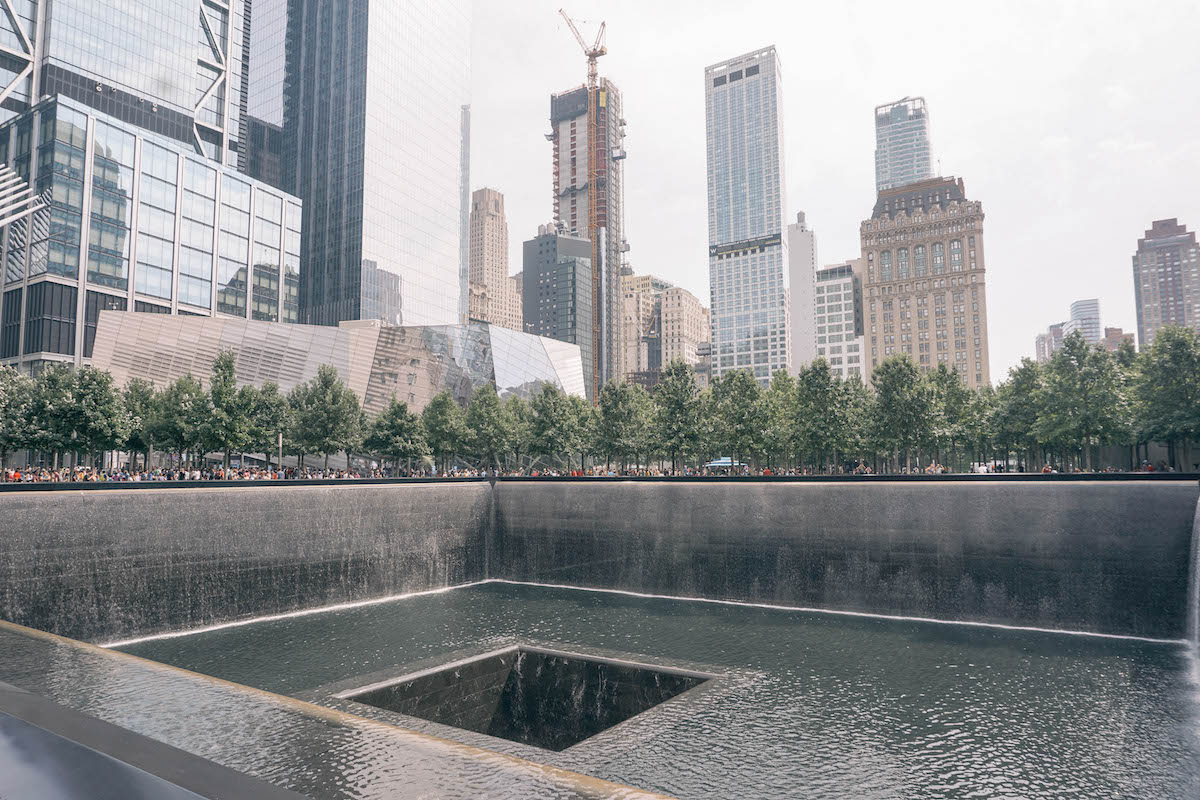 The 9/11 Memorial is dedicated to the 2,977 people who lost their lives during the terrorist attack that took place on September 11, 2001. The memorial is located on the former site of the World Trade Center and features two reflecting pools that are surrounded by bronze parapets. The parapets are engraved with the names of the people who died on 9/11.
This is one of the most meaningful things to do in NYC for free. Please be respectful when you visit.
16. Window Shop Inside the Oculus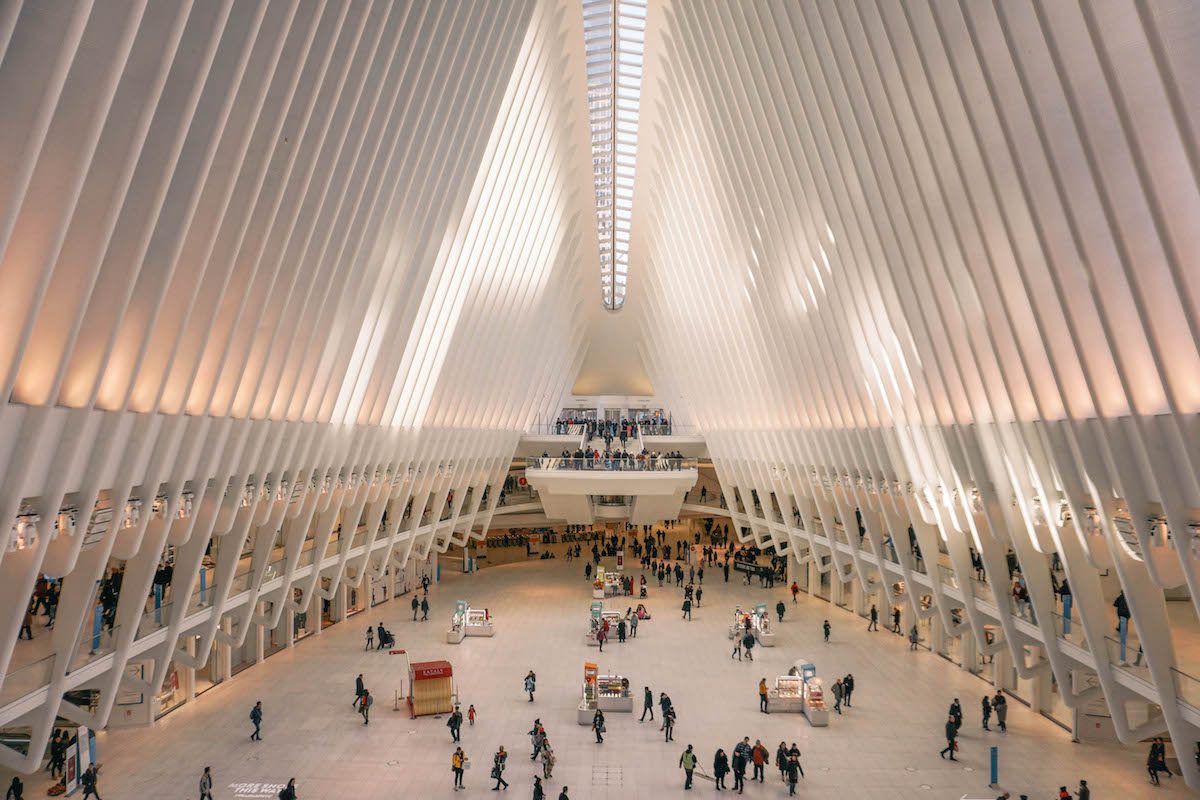 The Oculus is a high-end shopping center located on the site of the World Trade Center. It's a massive structure that's meant to resemble a dove leaving a child's hand. Inside the Oculus are tons of luxury shops and restaurants. The Oculus is right next to the 9/11 Memorial, so you can pair together the two free NYC activities.
17. Visit the Irish Hunger Memorial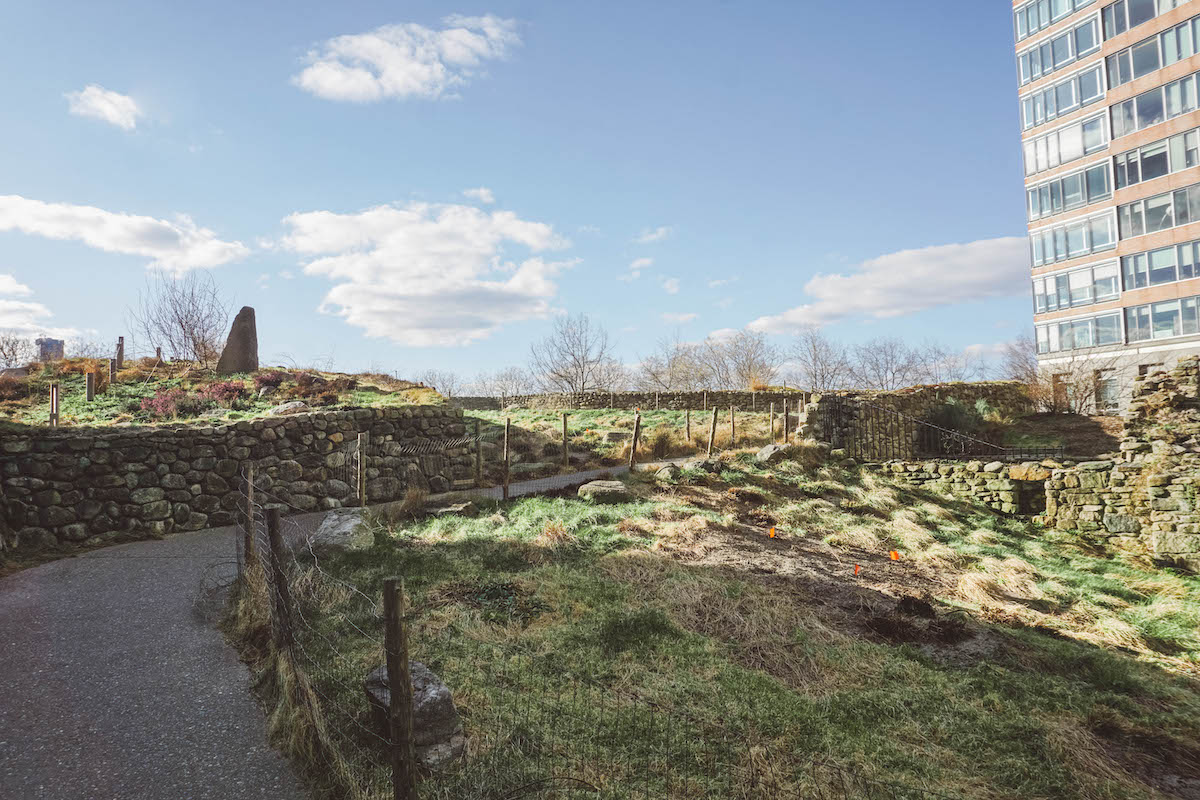 One of the more underrated free places to go in NYC is The Irish Hunger Memorial. It's an interactive memorial you can walk over that was built to represent a rural Irish landscape. It features an abandoned stone cottage, stone walls, and a fallow potato field. The memorial contains stones from each of Ireland's 32 counties and looks as much like an art installation as it does a memorial.
18. Visit the South Street Seaport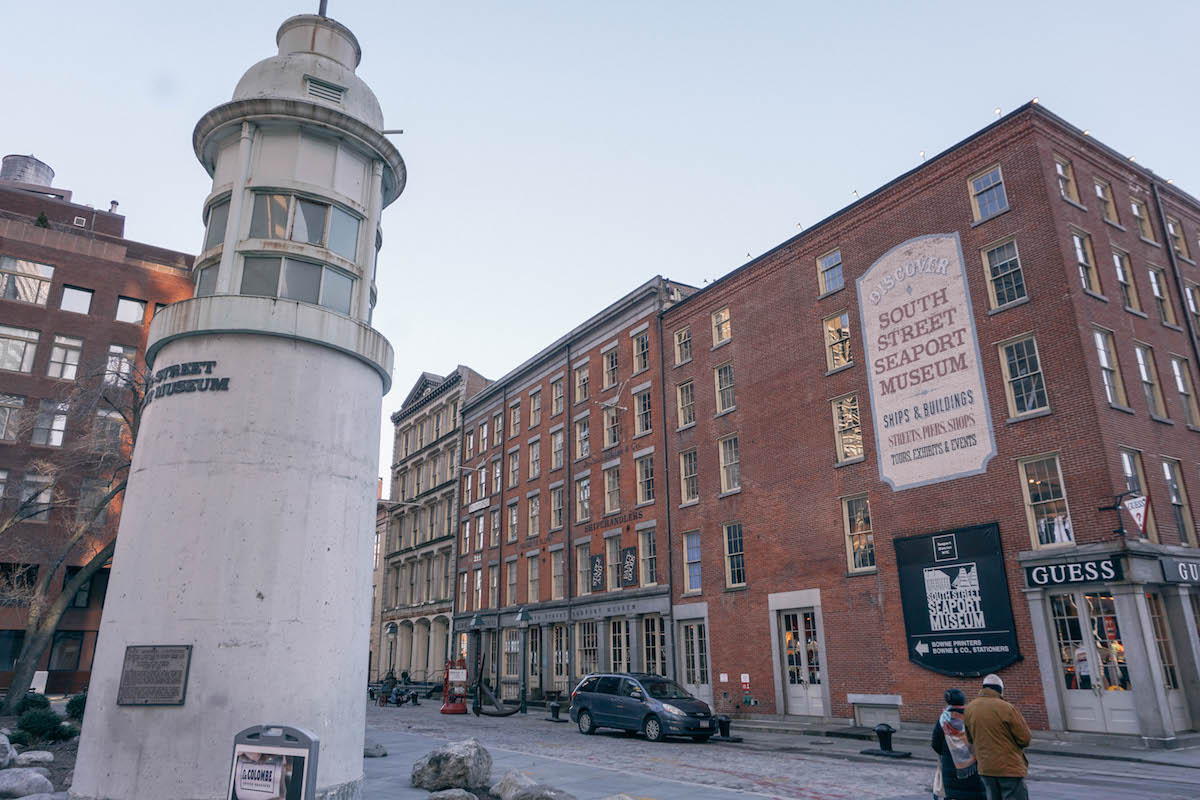 As the name suggests, South Street Seaport used to be a working seaport. Over the last few years, the city has worked to revitalize this area and there are now lots of shops and local eateries lining the cobbled streets. During the summer, the seaport puts on concerts and other events throughout the week, many of which are free. The Seaport is one of my favorite free places to go in NYC, especially during the spring and summer!
19. Go swimming at a local pool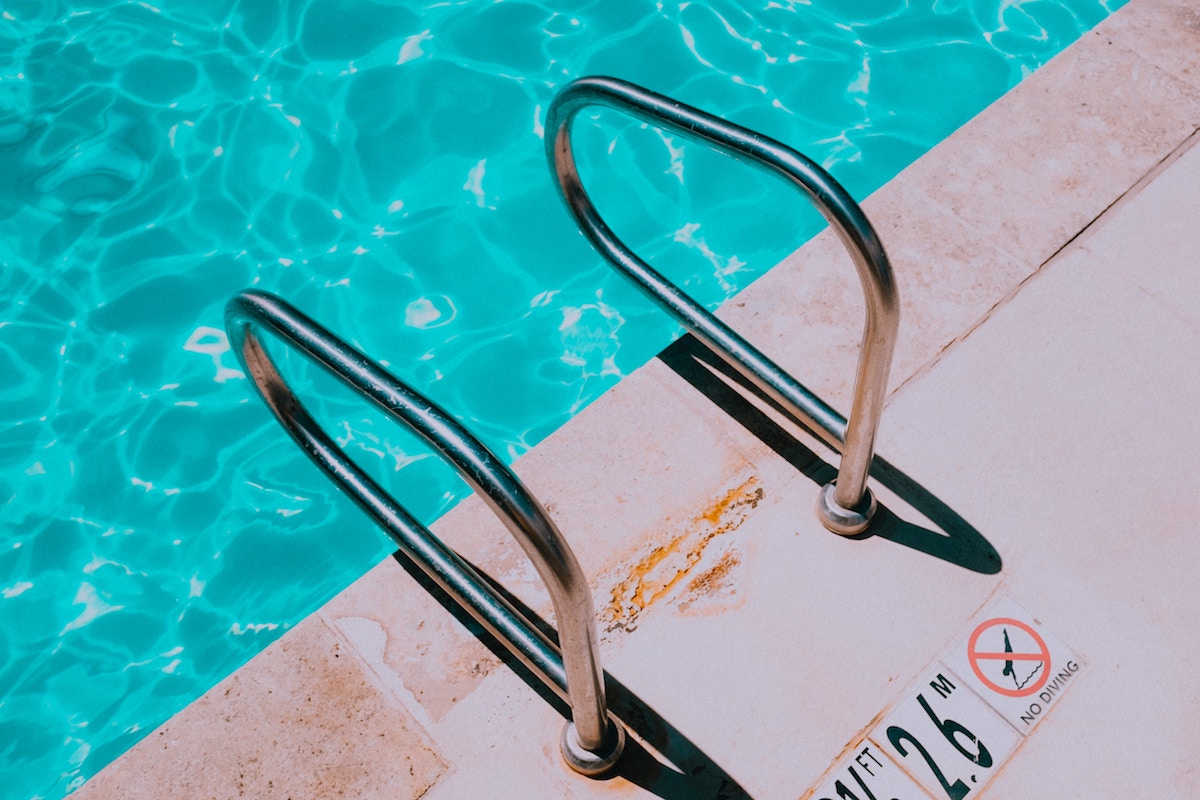 My Australian friend, Amelia, visited me earlier this year, and she introduced me to the world of NYC swimming pools. After spending two summers in the city, it never occurred to me that I could get my tan on anywhere other than the nearby beaches. As it turns out, there are tons of free swimming pools in the heart of Manhattan!
Many of the pools have strict rules about bringing your own lock and which food items you can and can't carry with you, so read up on the pool you plan to visit first.
20. Visit the local cathedrals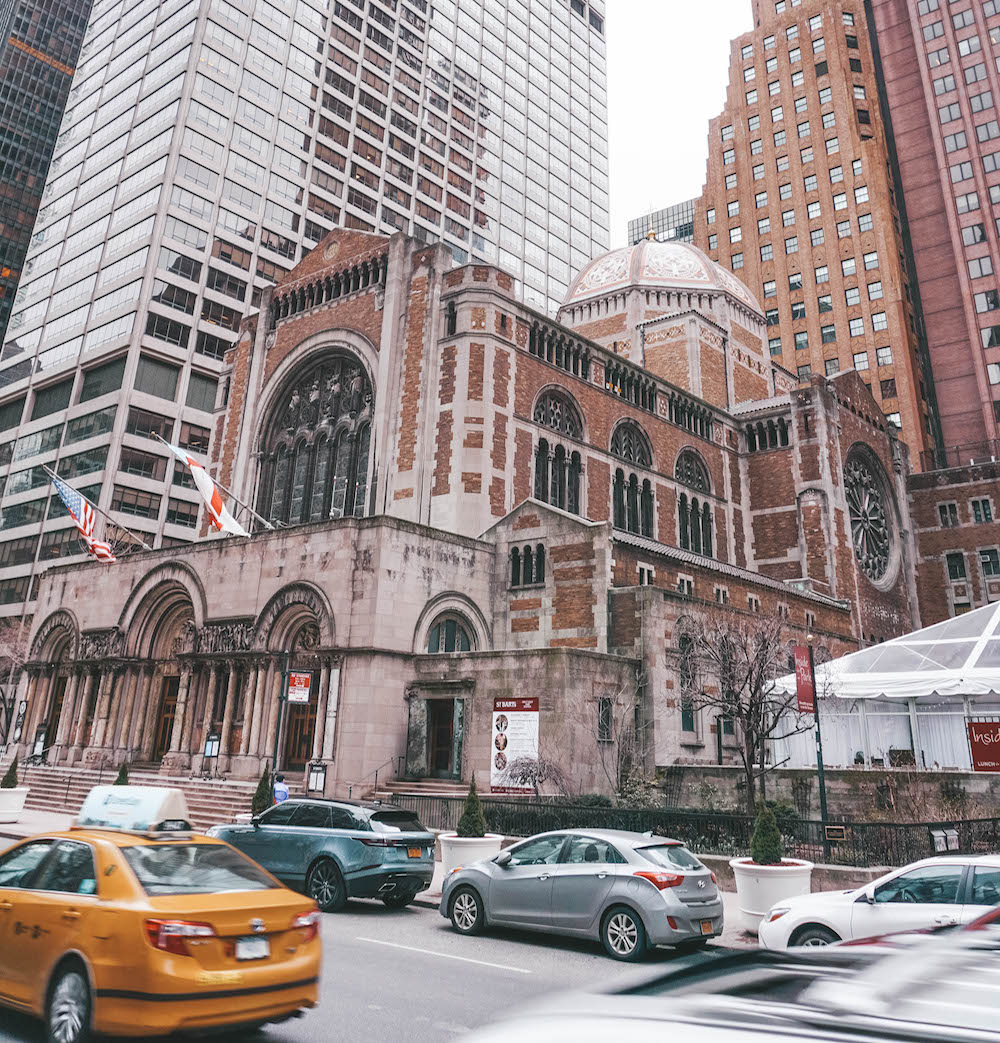 I know church hopping isn't for everyone, but if you're an architecture fiend you'll love NYC's cathedrals. All churches are free to enter and most are open throughout the week (keep in mind that you can't visit on Sundays unless you're attending a full service). St. Patrick's is arguably the best-known church in the city, but there are lots more worth visiting.
Read more: Where to Find the Prettiest Churches in Manhattan
21. Visit the public library on Fifth Avenue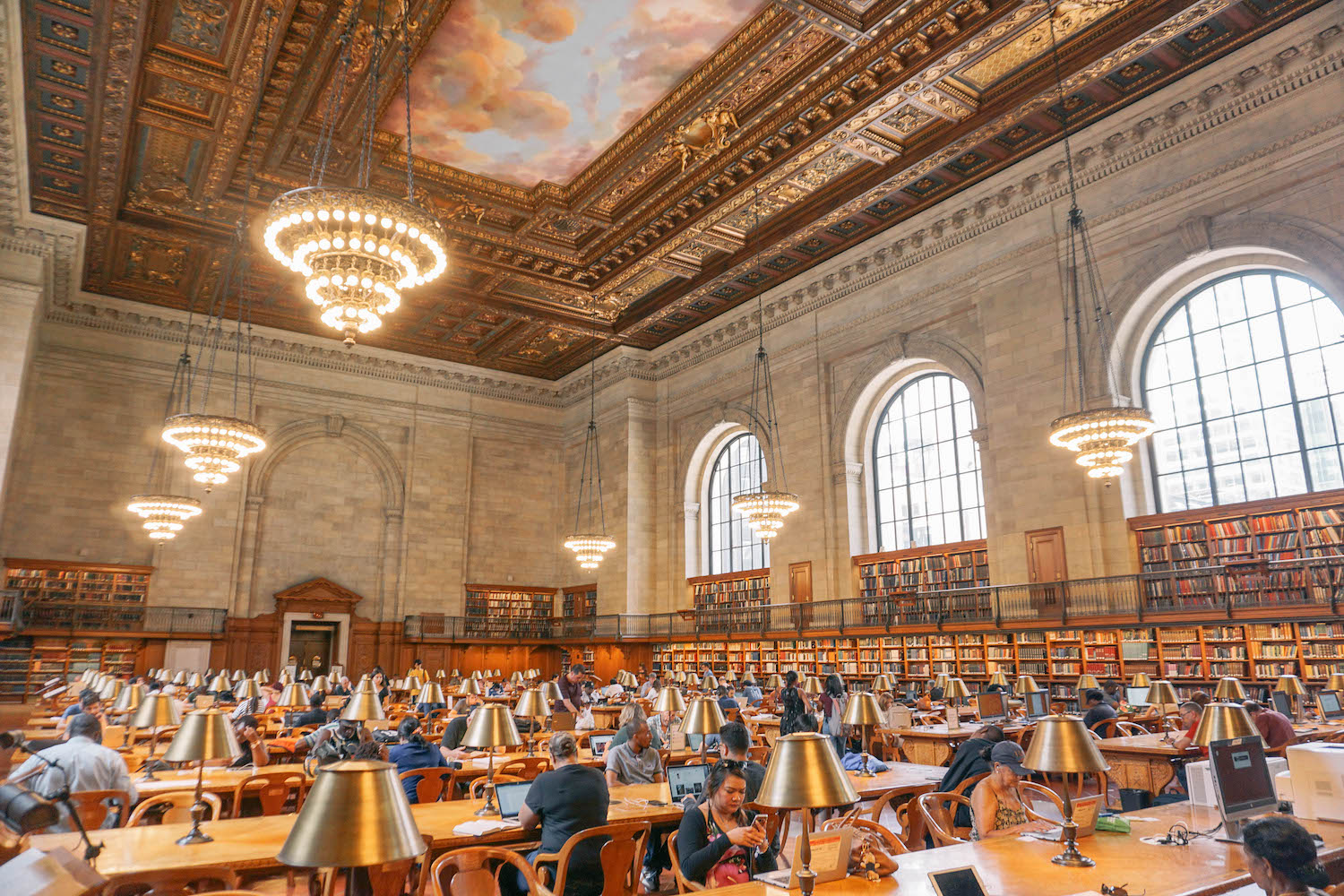 Most visitors to the public library head straight to the Rose Reading Room upstairs, snap a quick picture of the ceiling, and head back out the door. While I 100% recommend visiting the Rose Reading Room, I also encourage you to admire the architecture in the rest of the building.
There's also a rotating exhibit downstairs that you can easily spend 45 minutes to an hour in (when I was there last, the library had an exhibit about the Vietnam War and counter culture on display). The library has some fantastic books and artifacts in its archives, so you definitely don't want to pass up the opportunity to see what's on display!
22. Admire the NYC Skyline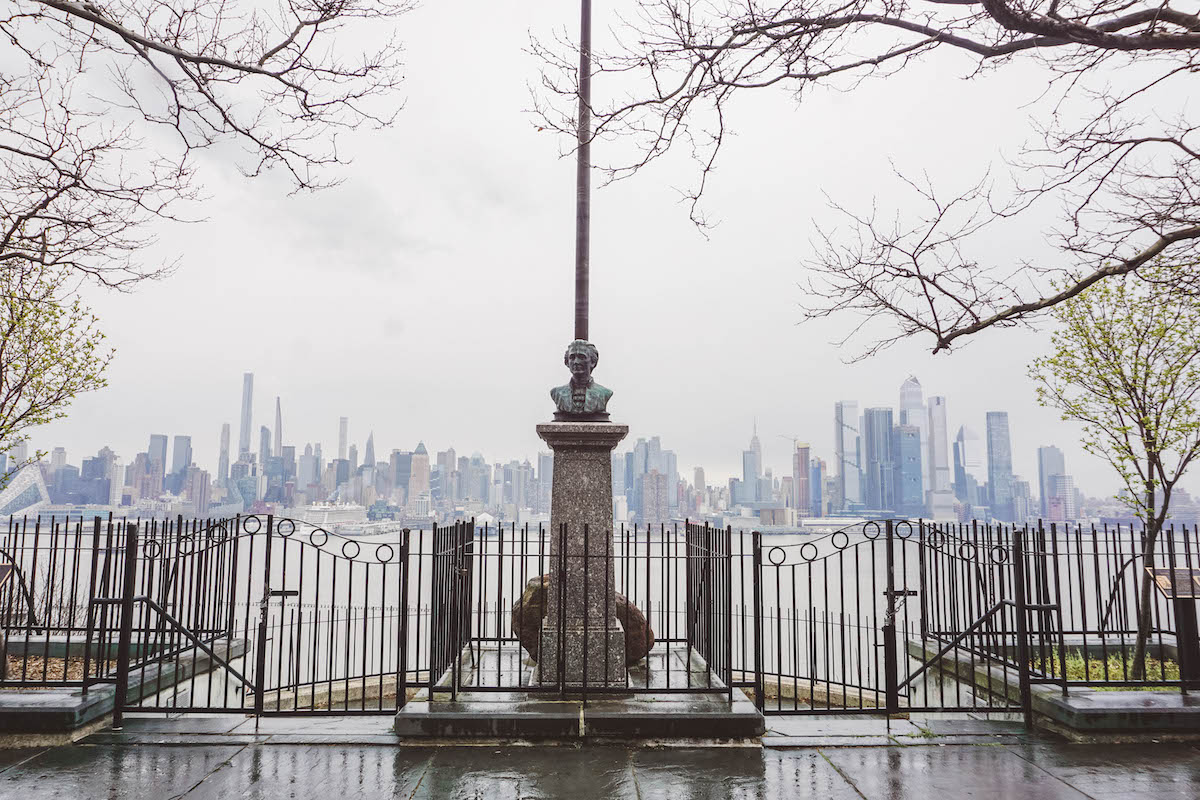 Don't pay out the nose to see the city's skyline from the One World Observatory or Empire State Building. Instead, head to one of these spots to get a free view of the Manhattan skyline! One of the best free things to do in NYC is see the sun rise or set behind the city's skyline.
Tip: The photo above was taken in at the Burr-Hamilton dueling grounds in Weehawken, NJ. It has a gorgeous skyline view! 
23. Attend Shakespeare in the Park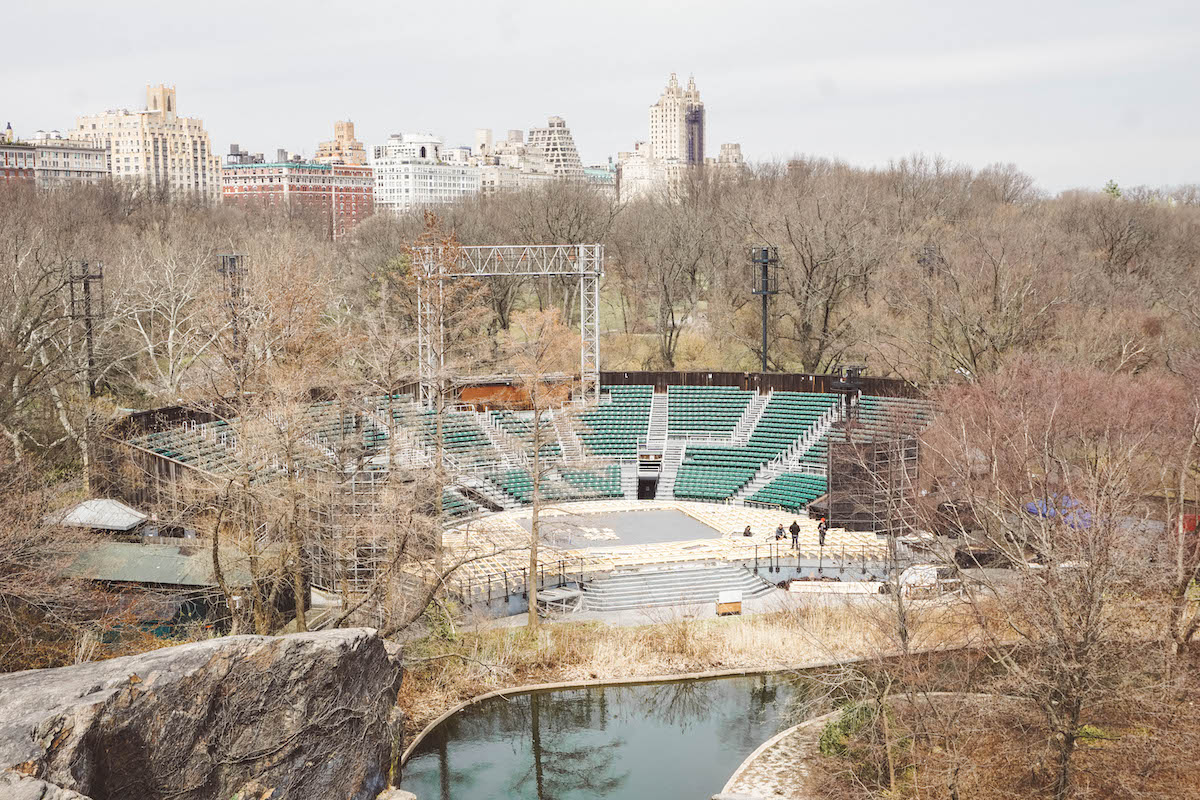 Shakespeare in the Park is one of the most sought-after free attractions in NYC. Each summer, some of Shakespeare's most popular works are performed in the Delacorte Theatre in Central Park. Tickets are sold the day of a performance, and people often start lining up early in the morning. If you manage to snag tickets to a performance, consider yourself lucky! Shakespeare in the Park is one of the best free things to do in NYC for theater lovers.
24. Explore the City During Open House New York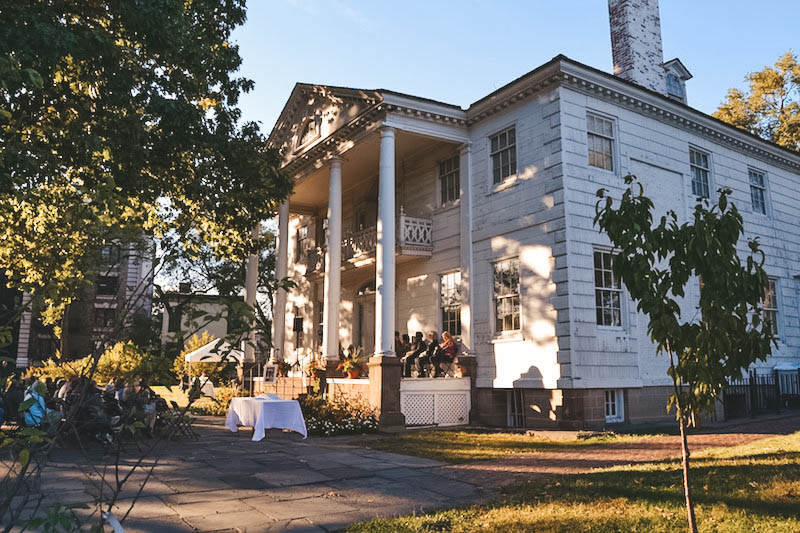 Open House New York truly is the BEST free thing to do in NYC — the only bummer is that it takes place just once per year. For one weekend only (usually mid-October), dozens of churches, historic homes, factories, and more open their doors to the public for free tours. Many of the sites featured during Open House New York are closed the rest of the year or have a steep entry fee, so it's a real treat to be able to visit them.
Excited to Visit NYC?!
There is so much free stuff to do in NYC, so traveling to the Big Apple on a budget is totally doable. This list of things to do in NYC for free only scratches the surface of the budget-friendly activities in the area, but I hope it provides you with a good jumping off point when planning your trip.
If you found this post helpful, be sure to follow me on Instagram as well for even more travel tips and recommendations.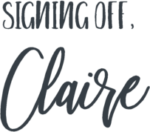 Even More Things to Do in NYC:
This post was updated with new photos and text April 2022.