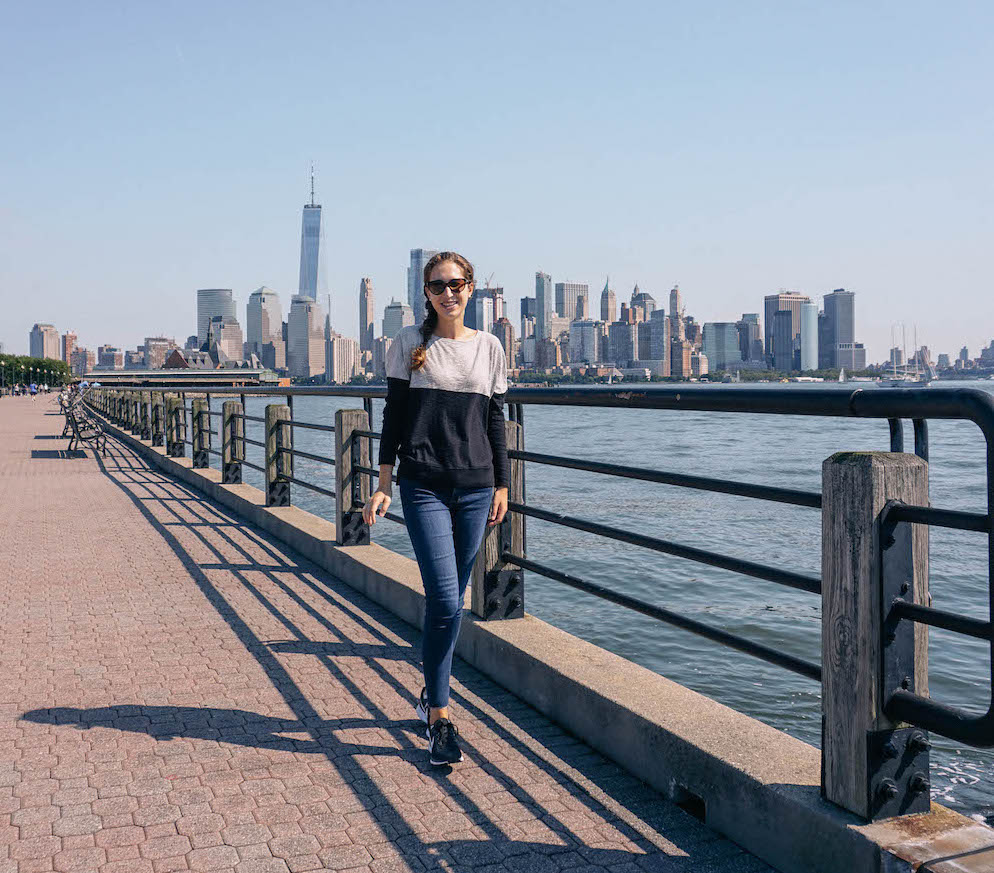 Since starting my freelance career in June, I've become even more appreciative of budget-friendly activities. While I've never struggled with overspending, I can't say I ever stuck to a strict budget during the years I had a full-time job. So now that I'm responsible for making my own money, I'm trying to be really good about spending only a certain amount every month. In the spirit of saving money, I wanted to share my absolute favorite places to see the Manhattan skyline that cost absolutely nothing to enjoy. Yes, you can pay to go up the One World Trade building or the Empire State Building, but those attractions are insanely expensive and totally aren't worth the money. The following spots have the best views of Manhattan and are easily accessible, no matter where you're staying in the city.
DUMBO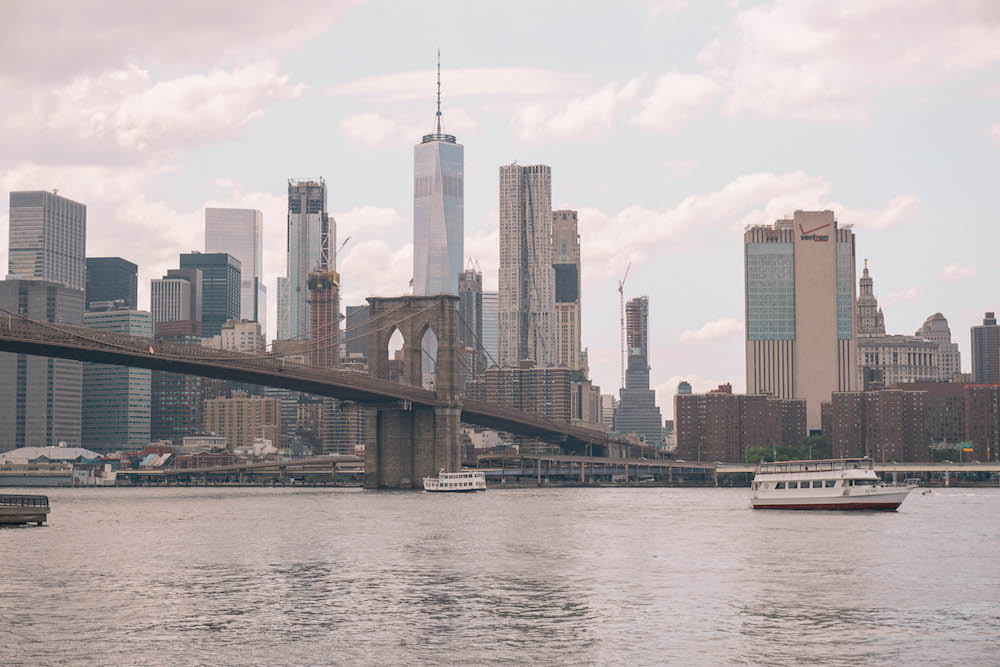 Short for Down Under the Manhattan Bridge Overpass (yes, really), DUMBO is the place to go for gorgeous skyline views. Whenever friends are visiting from out of town, I take them across the Brooklyn Bridge and end in DUMBO so they can see Manhattan from Brooklyn Bridge Park. Jane's Carousel is nearby, which makes for even prettier pictures. And just a few blocks inland is the iconic view of the Manhattan bridge framed between the red brick buildings DUMBO is known for. After you've snapped enough photos, cozy up at the Brooklyn Roasting Company for a chai tea or coffee.
Read more: The Ultimate Guide to NYC's Abbreviations and Acronyms 
Governors Island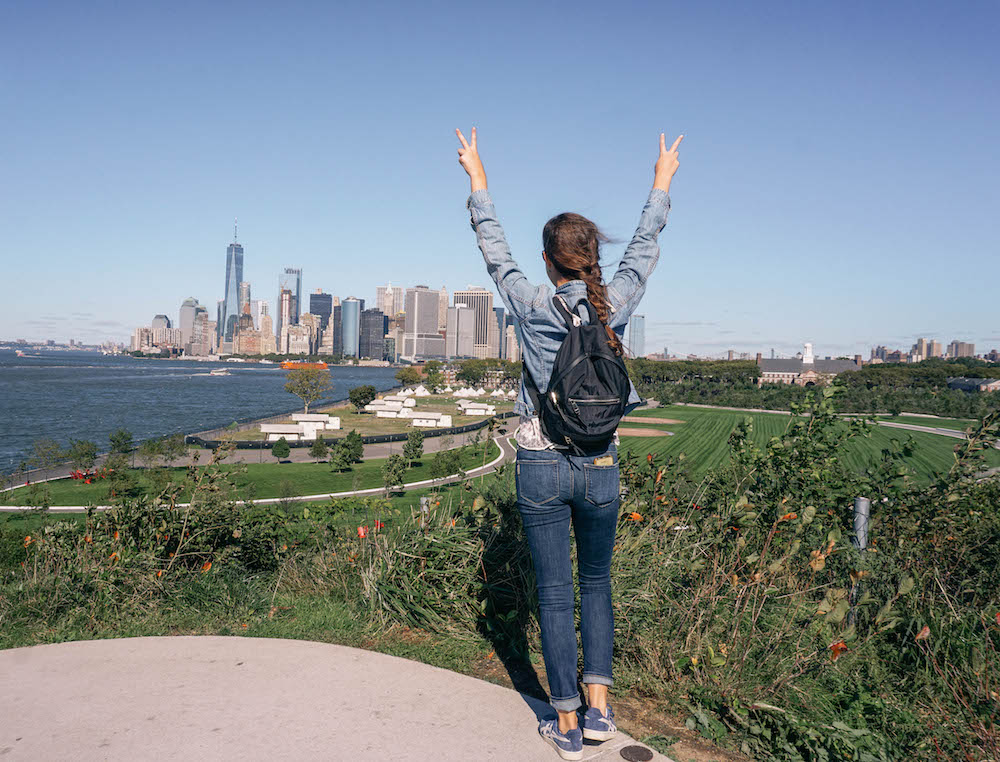 The number of times I've mentioned Governors Island on my blog is kind of ridiculous, but that just shows how obsessed I am with this green space. When you step off the ferry, turn right and head towards Castle Williams for an unbeatable view of the FiDi skyline. Governors Island also has a massive network of manmade hills (appropriately named 'The Hills') that give you a bird's eye view of the island and the southern tip of Manhattan. From the top of the largest hill, you can also see the Statue of Liberty and Jersey City.
Read more: What to Do & See on Governors Island
The High Line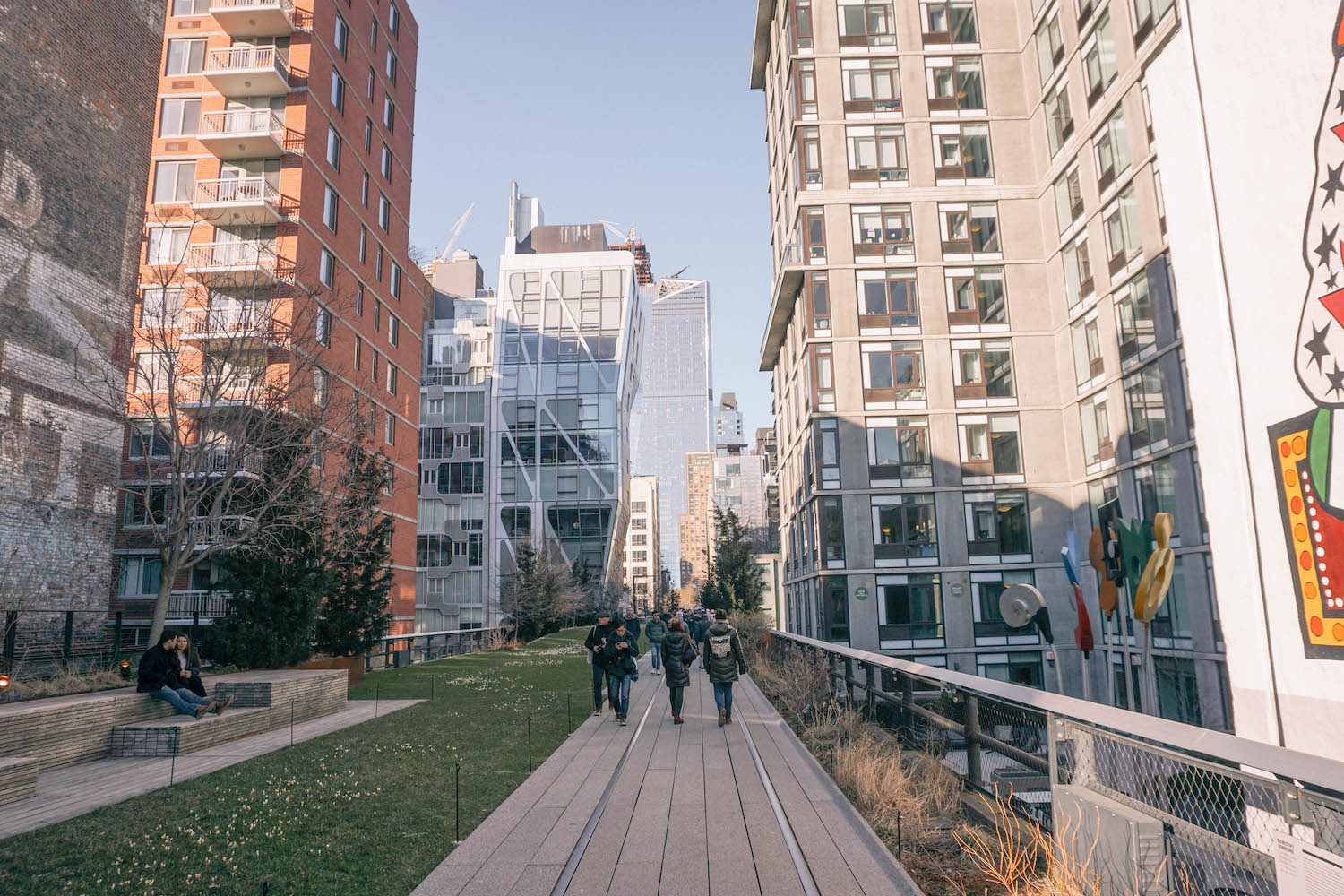 For a more unique view of the Manhattan skyline, take a stroll down the High Line. What was once an elevated railroad track is now a 1.45-mile long stretch of green space between Chelsea and Hudson Yards. What I love about the High Line is that it's elevated enough to make you feel like you've escaped the hustle and bustle of the city, but it's low enough that you can still see all the traffic zooming past below you. As you walk along the High Line, you'll see the Hudson River on one side, and 10thAve on the other. You'll get glimpses of the Manhattan skyline, but most of the time it feels like the city is rising up all around you. I've never experienced anything like this outside of NYC, so definitely check it out! 
Weehawken, NJ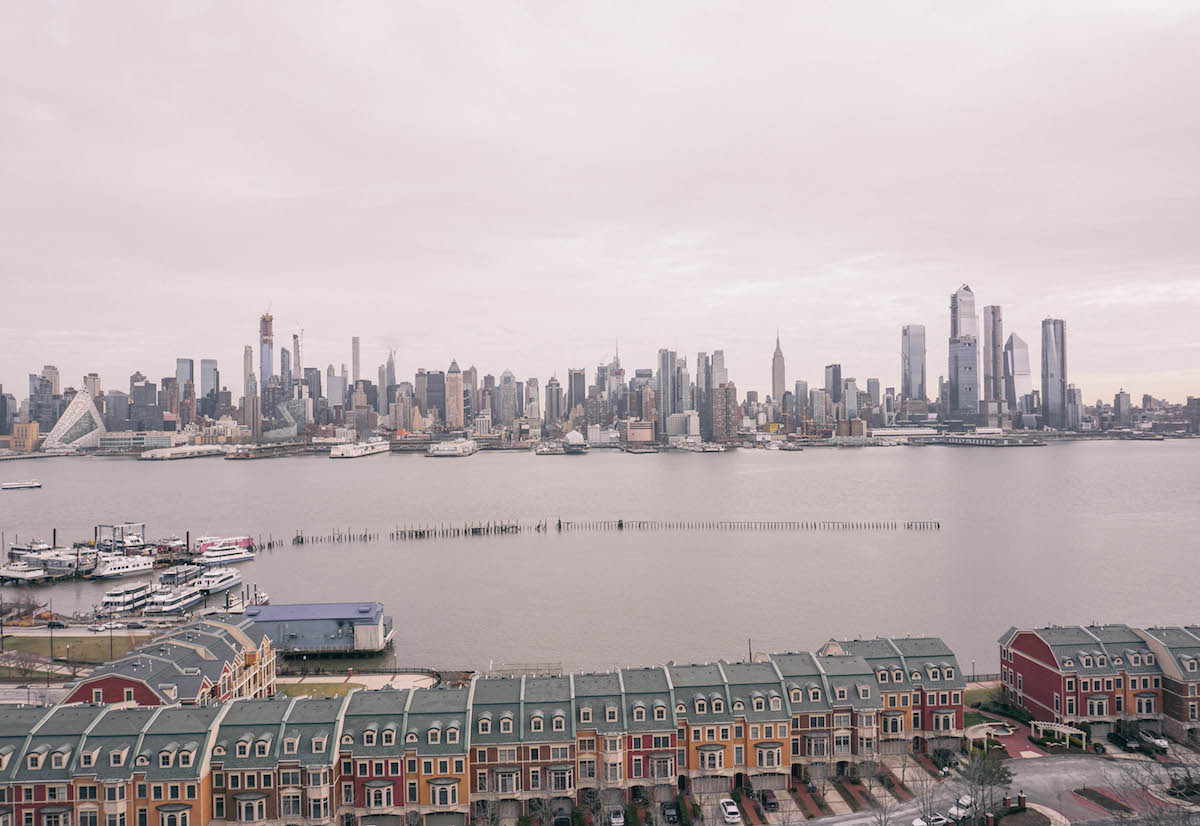 Arguably the best view of Manhattan can be found in Weehawken, NJ in a quaint, fenced-in park called Hamilton Park (so named because the dueling site where Alexander Hamilton and Aaron Burr fought is just down the road). I walk past Hamilton Park every single day, and the view always takes my breath away. It sounds cheesy, I know, but when I get to the end of the road and turn back home, I always pause for a minute or two to appreciate the view of the Hudson and the Manhattan skyline. On warm, rainy days, a fog forms over the river and the skyline completely disappears. And on sunny days, the buildings reflect so much light it's almost blinding. To get to Hamilton Park, head to gate 212 in the Port Authority Bus Terminal and hop on any of the busses heading towards Boulevard East (#168, 166, 165, or 128). Hop off at the Bonn Place stop. 
I know it's tempting to pay for the expensive NYC attractions the first few times you visit the city. It's a trap I've fallen for on many of my travels, but 9 times out of 10 I always regret paying to simply climb a bell tower or take an escalator up a few floors. So try something a little different the next time you're in New York, and see what you think. Something tells me you'll like these budget-friendly views a lot better than you would the Empire State Building.
Tell me: What's one way you try to save money on your travels?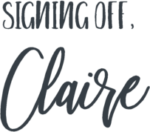 More posts you'll love:
Pin it for later!