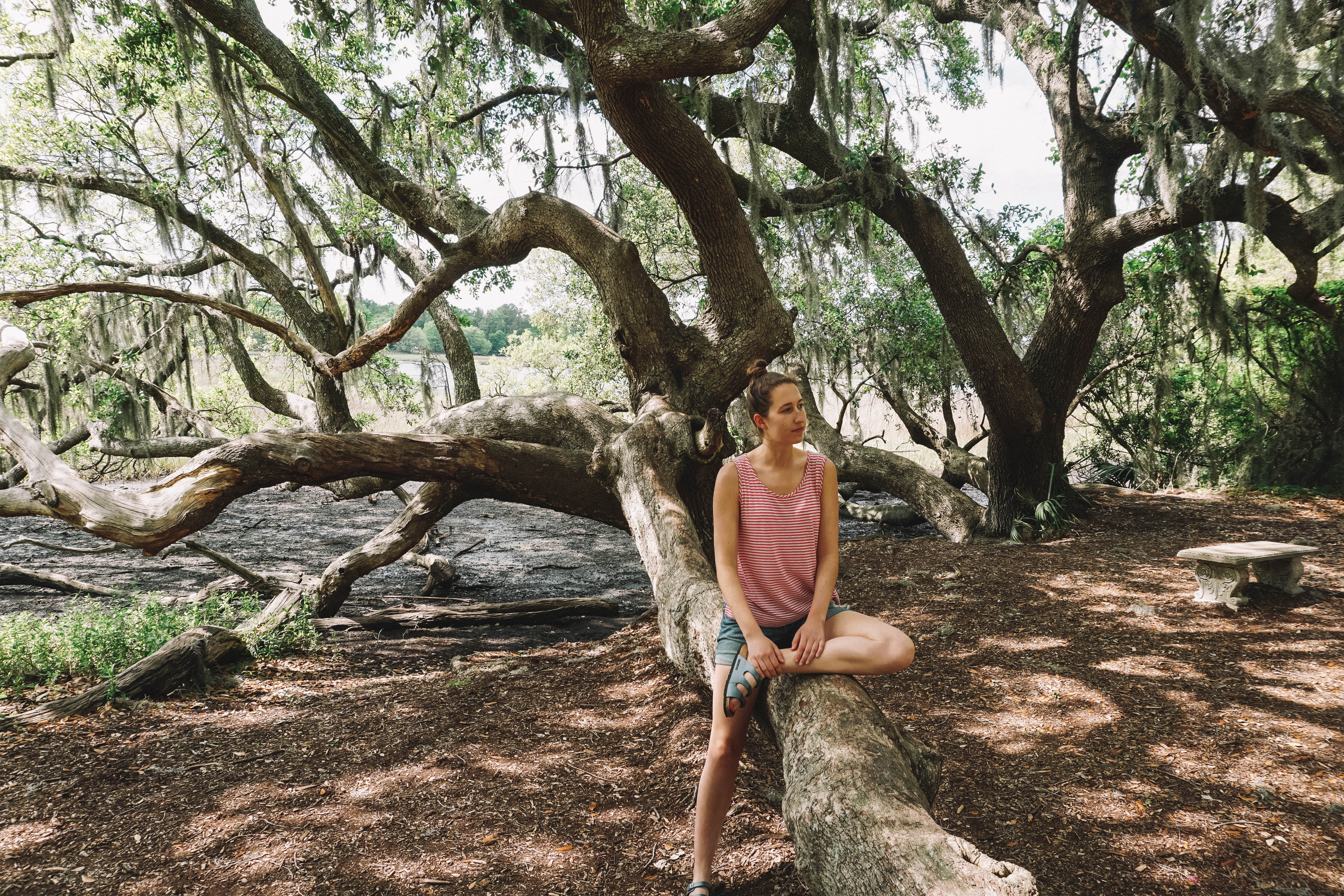 Oh my goodness, I've been meaning to write this post for the last four months or so, but then I kept putting it off because I didn't quite know how to begin. And then, of course, as the weeks went by even more stuff kept happening to me that I wanted to let you all in on. And before I knew it, November became December, and the new year is right around the corner, and well…I'm here now. Updating you all on my life.
That all sounded quite dire, didn't it? It wasn't supposed to. My life is not in shambles; in fact, it's quite the opposite. 2018 has been what I like to call, a year. It's been one of those crazy years that will forever be spoken of in italics and with lots of exasperated eye rolling. Just because it's been absolutely manic and feels like it belongs in one of those cheesy Hallmark movies.
So consider this blog post a look back on 2018 and a glimpse of what I hope 2019 will bring. I was inspired to write a post like this after reading Christina Galbato's 2017 year in review last year (Christina is another travel blogger, and she's absolutely amazing. Definitely check her out if you haven't already!).
I feel like most of you are up to date on my life until around June. You might recall my solo trip to Charleston back in April, and you'll have seen my many Instagram posts about my fun summer in NYC.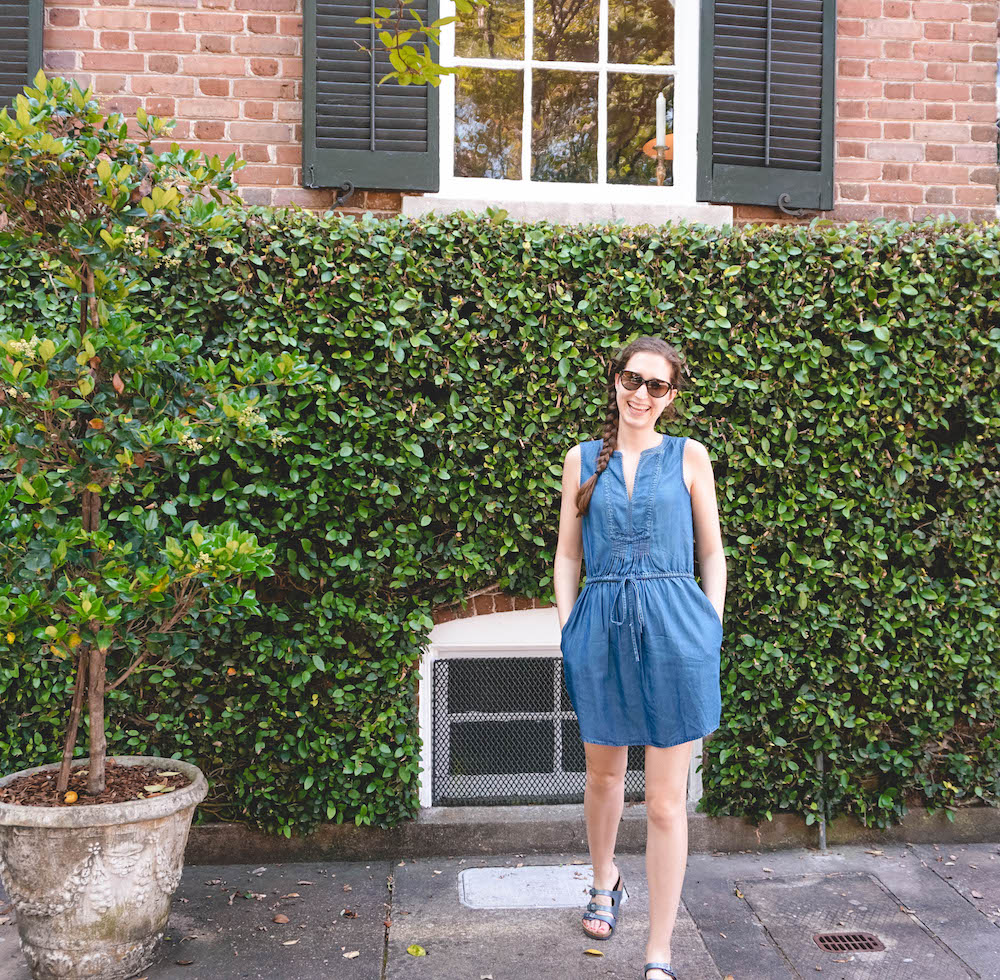 But at the end of June, my life went topsy-turvy for a bit. The day before my birthday, I was let go from the company I'd been working at for the last two years. I was part of the first round of lay-offs after our parent company was acquired by an even larger company. Fun times, right? As you can imagine, I was pretty shocked by the whole being laid off thing. That had been my first real job, and I loved my work and my teammates so much. I thrived in my position and felt like I was really contributing to the success of my company.
Being laid off was a huge shock to my system, and during that first week off from work I flew out to visit one of my childhood best friends, Betsy, in Minnesota. Betsy lives right off Lake Superior, and my visit with her was exactly what I needed. We spent most of our time together on her couch drinking chai tea and binge watching movies. We went on walks down by the lake, and she showed me where she works now and we cooked meals together. We had been planning my visit for months, and I'm so thankful it happened to coincide with my being laid off, because a week of best friend time worked wonders on me.
Once I got back to NYC, I reached out to everyone I could think of and started the month-long process of grabbing coffee with people, conducting informational interviews, the works. I was fairly certain that I wanted to try my hand at freelancing, but wanted to talk to others in the editorial industry as well to get their feedback and form connections. I didn't have any gigs lined up, but I figured if other people could make it happen, why couldn't I?
As with most things in life, freelancing didn't turn out quite like I expected. About 1 month into my freelance life, I realized that I needed to diversify my revenue stream, because making a career out of freelance writing alone is hard (at least at first). And while I admire writers who can live happily off their freelance writing income, I wasn't willing to gamble my future job security on a handful of editors I've never met who may or may not like my pitches.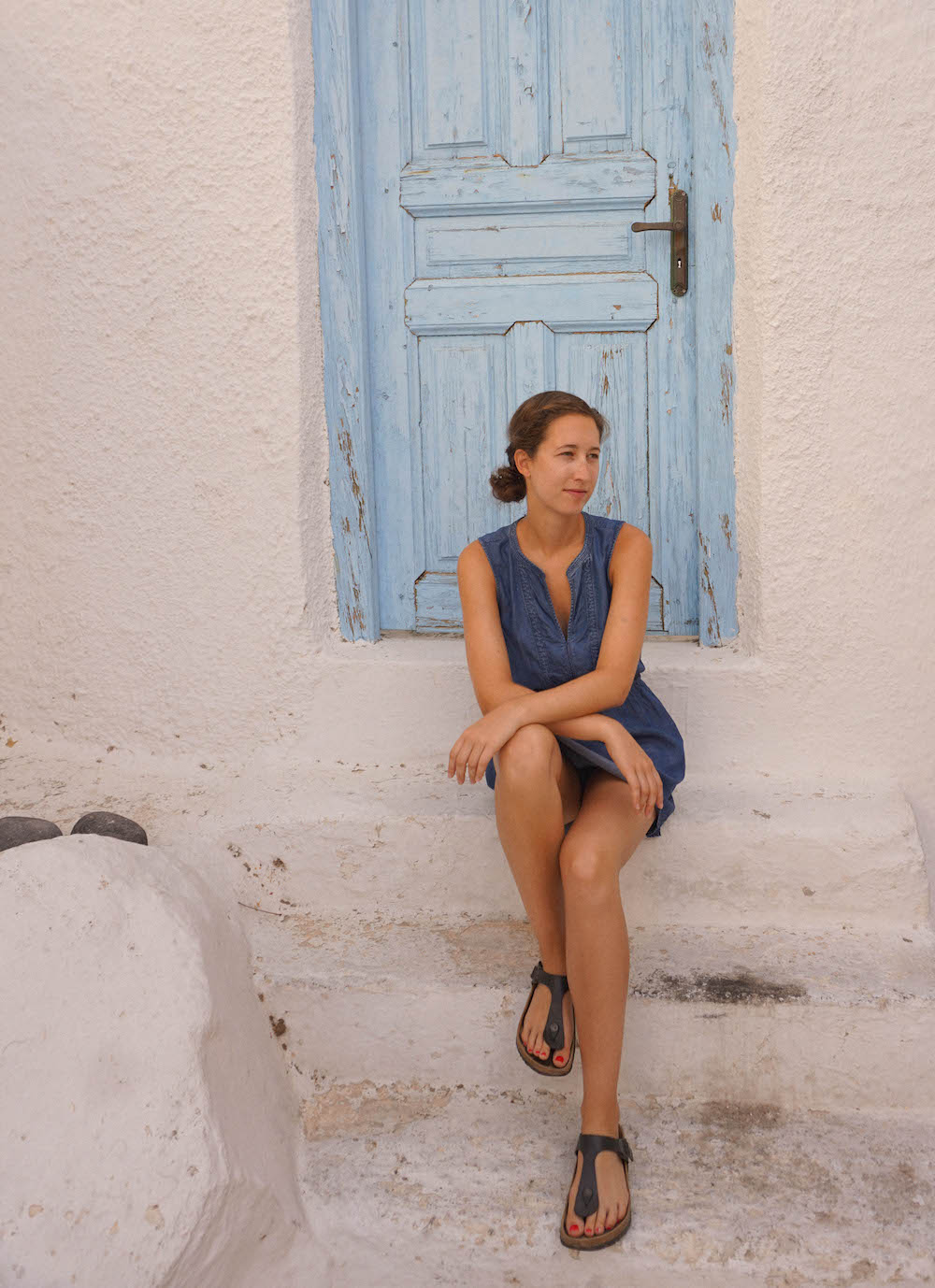 It was about this time that a blogger I'd been working for kindly introduced me to a handful of other bloggers she knew who needed help with Search Engine Optimization (which is what my whole role at my full-time job had focused on). Suddenly, I had the job diversity I'd been looking for! Over the course of two weeks, I came up with rates I was happy with, figured out how to write a contract and what to include in it, made a list of services I could offer, and landed my first clients.
As exciting as starting my own business has been, it's been even more stressful than being laid off. Which is crazy, because I'm SO HAPPY to now be working for myself. And I love my clients—they're just like me, brave women who took the plunge and started their own businesses.
But yeah, I was am stressed. And that's something I want to work on in the new year. I've always thought that I'm someone who handles stress well, but as it turns out even I can't handle five straight months of it. Now that I've been working with my clients for almost two months, I'm not feeling the stress as much. My life has finally settled into a vague routine, I've learned what triggers my anxiety, and I'm trying to give myself more grace whenever I feel like a failure. Because I know I'm not a failure, even if stupid self-doubt likes to rear its ugly head every now and then.
But enough of looking back—I'm so ready for 2019! I know I just dropped a lot of information on you guys, but I wanted you to know where my head's at. Despite the fact that my life hasn't gone as planned the last few months, I'm proud of myself for having had the strength to face life's challenges head on. Below are just of the few of the things I've accomplished and learned this year; I wanted to write them out so that whenever I feel overwhelmed in the future I can look back on this year and remind myself that I am more than capable of being my own boss, setting goals, and working towards my dreams.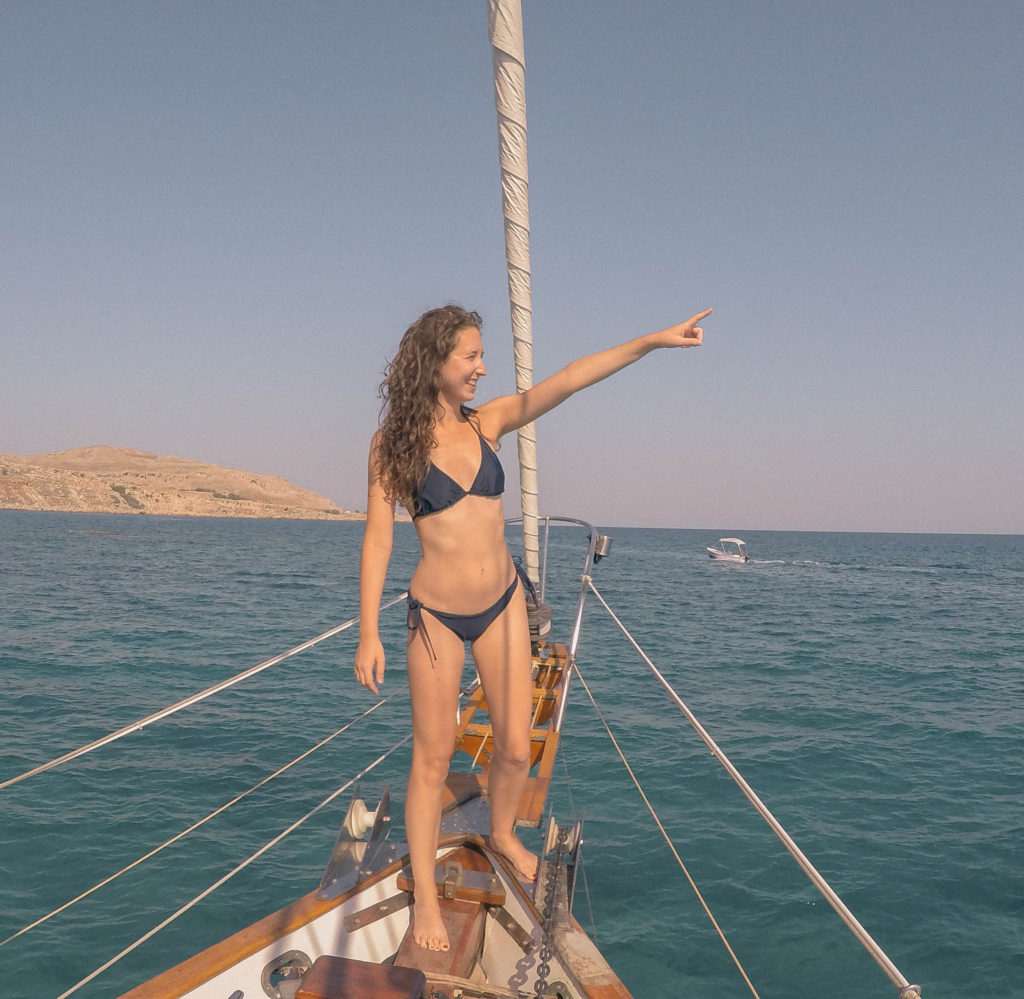 In 2018, I achieved.
I started my own business and now work with a handful of incredible bloggers to help them grow their audience and create better content.
I wrote guest posts for The Department of Wandering, which is a travel blog I've been following for years and am so excited to contribute to.
I completely revamped my website. I am so in love with my new blog design—it feels much more 'Claire' and I'm so proud to show my blog to people. Shout out to Laura of Pixel Me Designs for the fabulous new layout!
I started freelance writing and have contributed to a handful of smaller publications already, including My Life Out of Office and The Temper.
In 2018, I learned.
I figured out the basics of running my own business. I still have lots to learn, but I now know how to write a contract, set my own rates, and interact with clients.
I took an incredible blogging e-course that was put together from the very talented Rachel Bale (who runs The Department of Wandering). Her course has given me so much confidence and reignited my love of blogging, but also provided me with actionable next steps for ways to develop my blog.
I started dabbling with Adobe Lightroom and created my own presets. Again, lots to keep learning in this area, but it's a start and I'm excited to further work on developing my brand in this area.
 In 2018, I traveled.
I went snorkeling off the coast of Rhodes and saw the most incredible rock formations.
I saw Hamilton in Chicago and fell in love with the miniatures at the Art Institute.
I ordered pot after pot of tea in Quebec City while reading a good book.
I ate loukoumades in Athens (and kind of regret not going back for more!).
I saw the cherry blossoms in Washington DC with one of my best friends in the entire world.
I explored the beautiful gardens of Magnolia Plantation in Charleston.
I went hiking in Beacon, New York and made it to the top of the biggest rock scramble despite the fact that I'm scared of heights.
I toured famous Civil War battlefields in Fredericksburg, VA.
I spent an entire month at home with my family in Indiana.
Thinking about what's next
Prioritize my mental health
The last few months have taught me that self-care is for everyone. I've figured out what my biggest triggers are when it comes to stress, but I know I can be doing more to take care of myself. Seemingly little things like making dinner plans with friends during the week or going for a walk every day are so important, and I really want to be consistent with putting myself first.
Re-introduce workouts into my routine
After 24 years of injury-free living, I managed to injure myself twice this year. I twisted my ankle in the spring when I got up in the middle of the night to use the bathroom, and then in August I managed to pull a muscle in my hip while doing at-home yoga (are those the dumbest injuries you've heard of, or what?). I'm a naturally active person and I genuinely enjoy working out, so experiencing back to back injuries has been its own unique stressor this year.
The last few months I've eliminated workouts from my daily routine, because I wanted to give my hip plenty of time to heal. But I'm now at the point where I feel comfortable introducing exercise back into my life, and I really think it'll make a huge difference for me. I find that I concentrate better if I've worked out first thing in the morning, and I actually have more energy day to day.
Focus on writing more about myself
What I mean by that is I'm eager to share more with you all beyond the usual "Things to Do in __" type of articles. Yes, I'll keep writing that kind of content because it's extremely useful when planning trips, but I also want to share more about my freelance life, the kinds of products I use on a day-to-day basis, and in general put more of myself into my writing. When you read my posts, I want you to know who I am. I want you to feel like you know me, like we're friends.
Introduce more variety into my content
Jumping off the idea of injecting 'me' into my writing, I want to create more varied content. I dabbled with it this year, and went way out of my comfort zone by writing posts like my travel skincare routine and my top tips for traveling as an introvert. I really enjoyed writing those articles, and I want to introduce even more variety to my blog. But don't worry, Tall Girl Big World will still be focused on travel!
Write a monthly newsletter
I really meant to start a monthly newsletter this year. But after sending out my first newsletter, I kind of forgot to write the next (oops). My goal with my monthly newsletter is to share more personal monthly updates with all of you. Yes, you'll also get links to my latest blog posts, but I want my newsletter to be more than that. On that note, if you're not already on my email list, enter your information in the sign-up above this post!   
Move away from NYC?
Moving to New York City was my dream growing up. So when I moved to NYC a little over two years ago, I thought I'd be here for life. But now that I'm working from home, I've started looking into other options. After all, why settle down in one place when I'm so young and I now have all this opportunity to see the world? I'm currently looking into moving to Europe, but I haven't made any concrete plans yet. My lease is up in May, so I have until then to make up my mind. I'll keep you in the loop as I start forming my plans!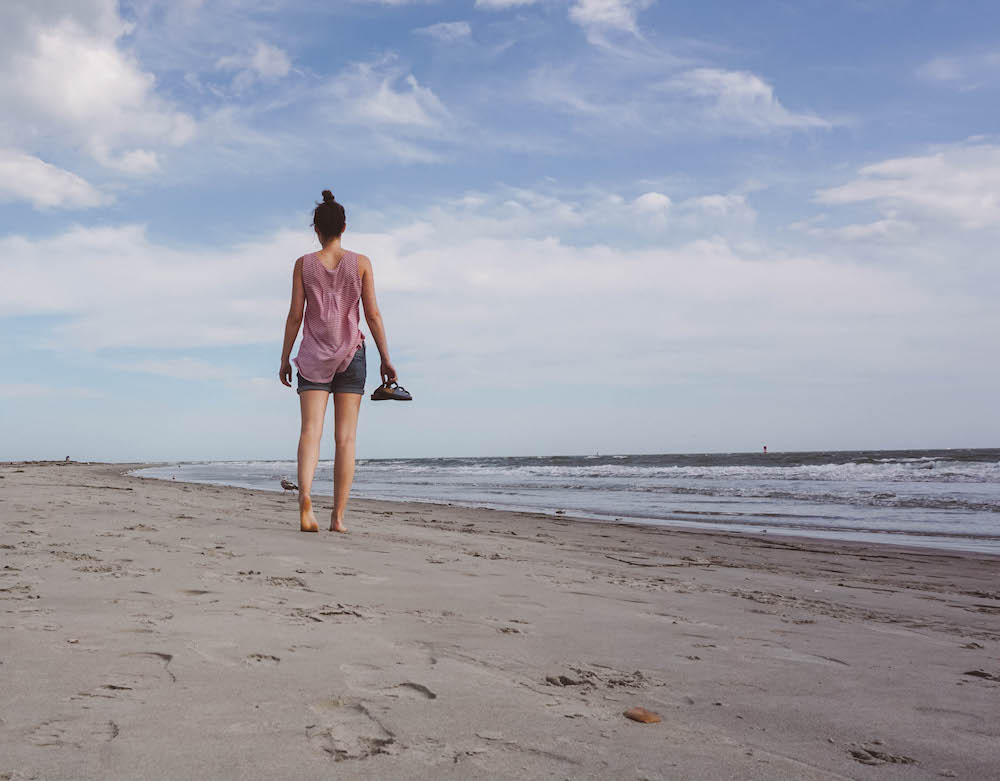 Ways you can help me out
The number one biggest way you can support me is to follow me on all my social media platforms. I post to Instagram almost every day, and I'm often on stories showing you how I made my dinner that night or taking you on that day's adventure. I also share my latest posts to Facebook, so follow me there to get updates on when my articles are published.
I also LOVE getting comments from you on my blog posts. I respond to each comment I get, and it makes me so happy to hear from you. The whole reason I started my blog was to foster a community of like-minded travelers, and your comments mean the world to me.
I know this was a long post, so I appreciate you taking the time to read it. You likely won't hear from me again until the new year—I need a little more time to plan out my upcoming articles and want to focus my energies on my family during the holidays. Thanks so much for sticking with me through this crazy year, you'll never know how much you mean to me.
Tell me: What's one goal you're going to crush in 2019?