Fredericksburg is a quaint town just an hour south of Washington DC. Here are the BEST things to do in Fredericksburg, VA (Civil War battlefields, house museums, & more!).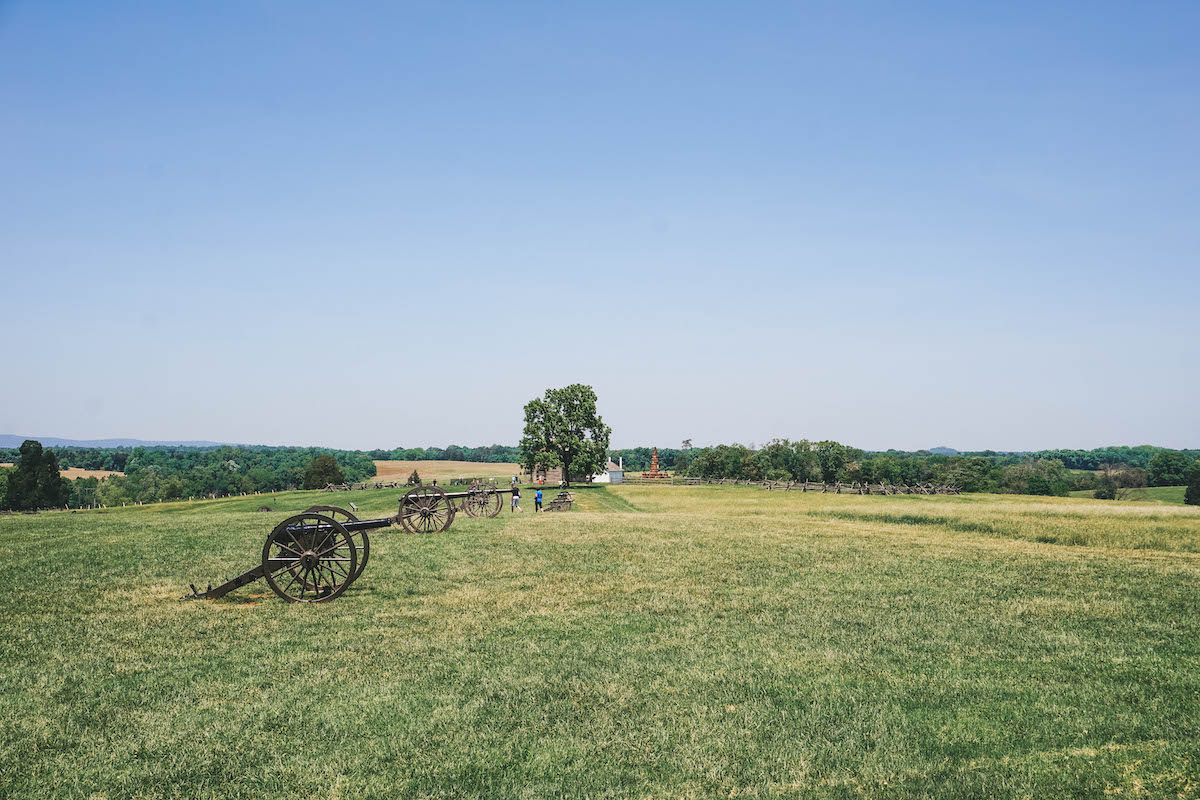 Just an hour south of Washington DC is the postcard perfect town of Fredericksburg. Known for its Civil War sites and cute Old Town, Fredericksburg is the perfect place for history lovers to spend the weekend.
I took some time off work over Memorial Day weekend to explore Fredericksburg with my dad and brother, and we spent much of our time eating good food (no surprise there) and touring various historic sites.
Fredericksburg itself is quite small, but there's a good amount to see in the area. It's a great town to stay in if you want to take things a bit slower and don't want to worry about planning your activities in advance.
Below are the best things to do in Fredericksburg, VA if you're in town for the weekend.
Table of Contents
Click "show" to see the full table of contents for this post. You can jump around the post as desired by clicking on the individual sections listed below. 
Getting from Washington DC to Fredericksburg
Getting to Fredericksburg is quite easy! If you're driving, you can take I-95 or US-1 from Washington DC to Fredericksburg. The drive will take you a little over one hour, provided there's not much traffic on the roads.
You can also take the train from Union Station to Fredericksburg. Both Amtrak and Virginia Railway Express have lines to and from Fredericksburg.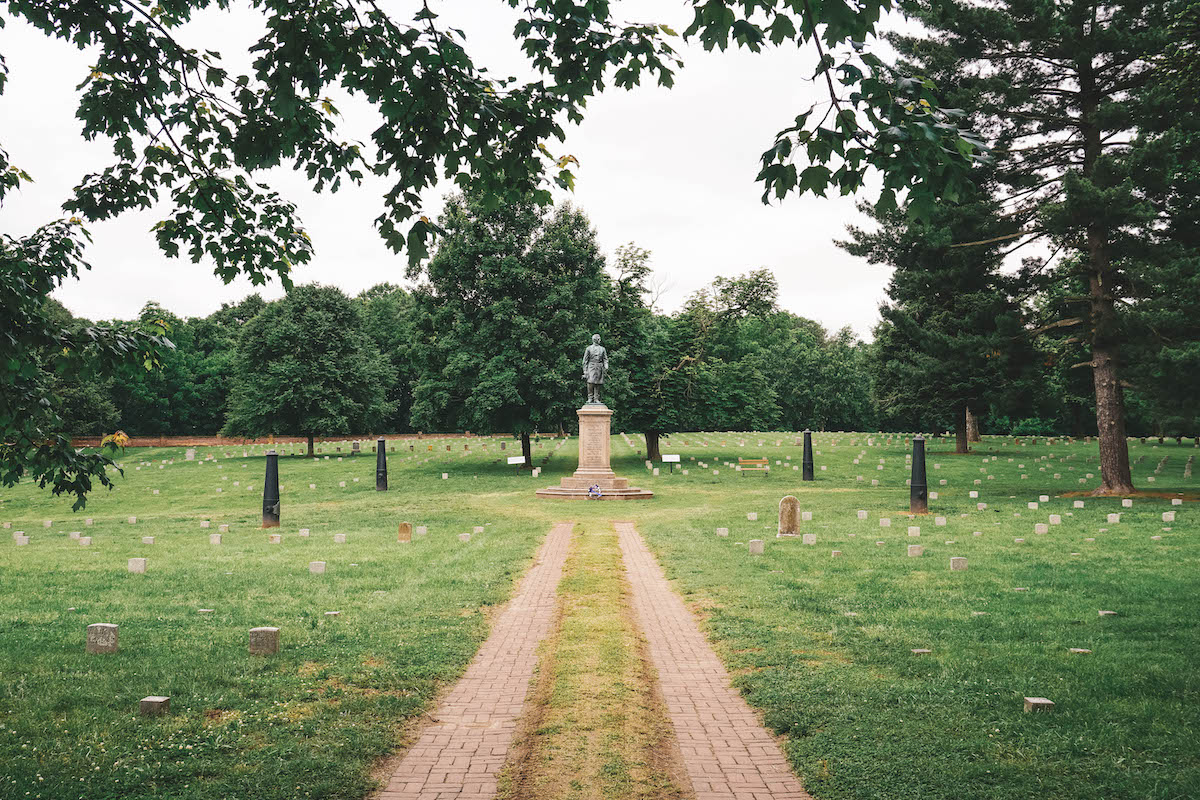 A Brief History of Fredericksburg, VA
Don't let Fredericksburg's small size and quaint Main Street fool you into thinking it has a simple history. Some major events in US history took place here, which is one of the reasons visitors flock to Fredericksburg year after year.
Fredericksburg dates back to 1607, but it wasn't until 1728 that the area was given a name and the City of Fredericksburg was officially founded. The city was named after Frederick, the Prince of Wales, and was historically known for being a major trade hub. Fredericksburg was a well-known port of entry for European exports and was also an inspection point for the tobacco industry.
Today, Fredericksburg is best known as the site of four major Civil War battlefields, the most famous being The Battle of Fredericksburg. The destruction of the plantation system crippled Fredericksburg's economy following the Civil War, but the city rebounded by turning to manufacturing to make ends meet.
The building of the interstate highways in the 1950's majorly contributed to Fredericksburg's growth, as the new roads made it easier than ever to travel to and from the area.
Now that we've covered the basics, let's dive straight into what to do in Fredericksburg, VA.
Visit Chatham Manor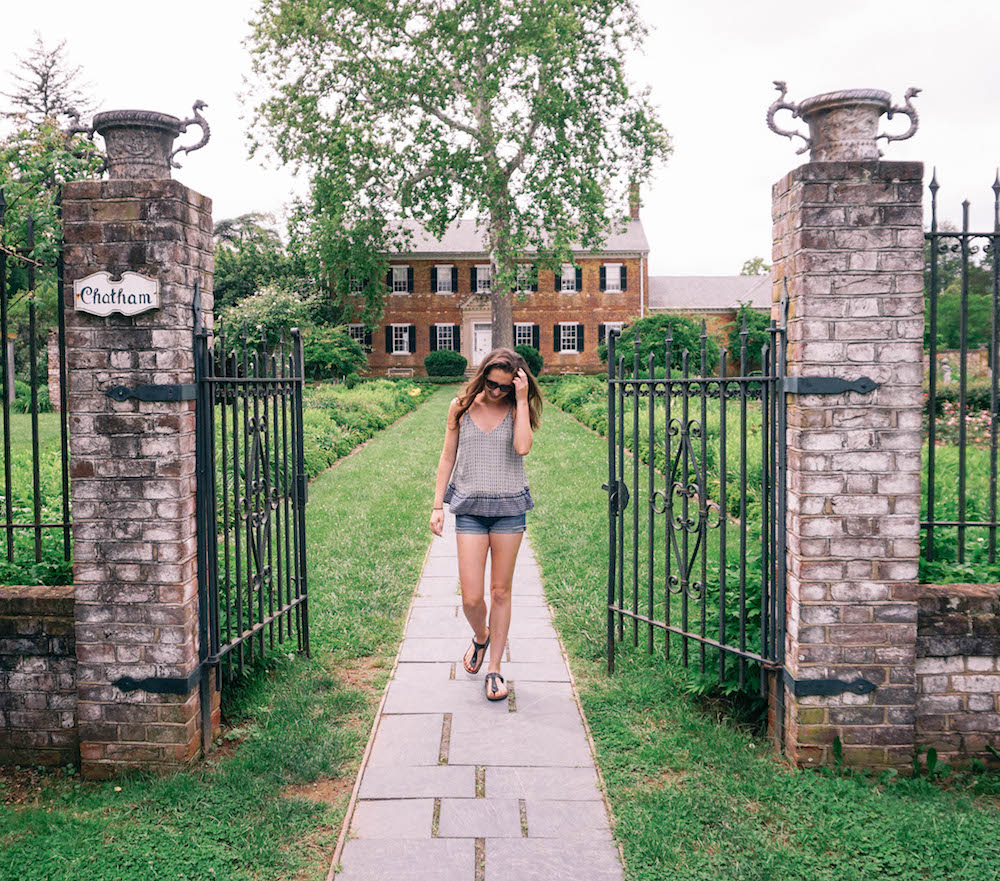 Chatham Manor is a Georgian-style manor that dates back to the late 1700s. Many famous Americans have stayed at Chatham, including Robert E. Lee, Walt Whitman, and Abraham Lincoln.
Chatham was used as Union headquarters during the Civil War, and after the war many of its rooms were bloodstained and in severe disrepair. Fast forward to the present, and Chatham is now part National Park Service office space, part museum.
The gardens at Chatham are gorgeous and look like they were transported here from the English countryside (lots of trellises, a rose garden, the works!). The back of the house has an unobstructed view of the river and Fredericksburg's Old Town, which makes for lovely photos.
Tour Kenmore Plantation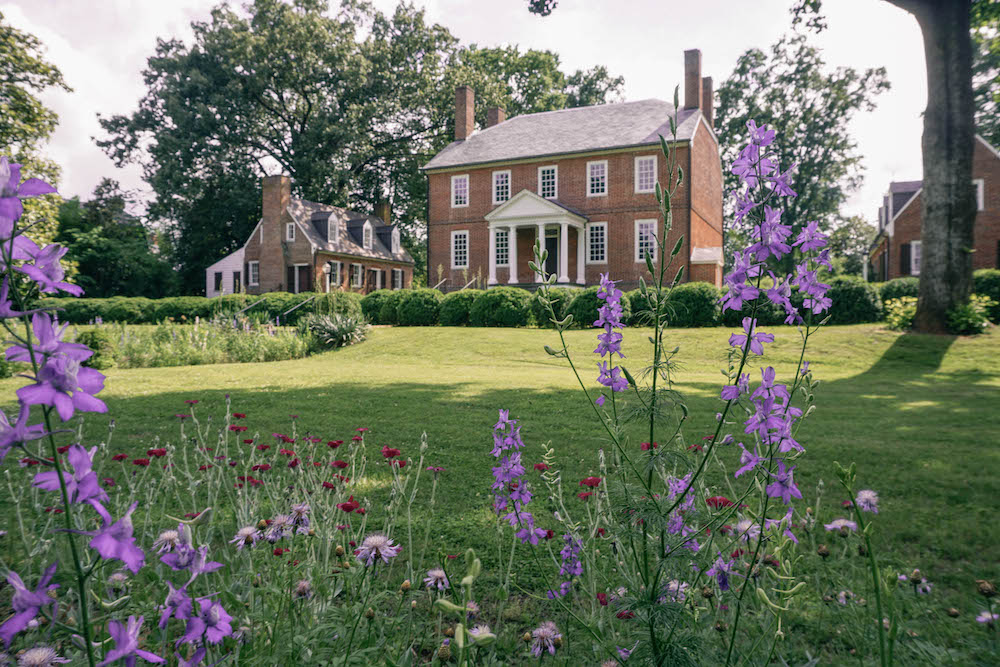 Kenmore Plantation is one of the most beautifully restored historic homes I've ever seen. Located in Old Town, Kenmore is over 200 years old and is a sturdy brick house with two foot thick walls.
The house is known for its plaster ceilings, which admittedly sounds super boring, but they're actually stunning (and 90% original!). The tour of the home lasts about an hour, and the tour guides do a great job of giving you a rundown of the home's history and its role in both the Revolutionary and Civil Wars.
One thing to note is that Kenmore no longer looks like a true plantation. It now only has a small (but lovely) garden out back, so there's not much to see of the grounds.
Visit the Fredericksburg Confederate Cemetery
Located in downtown Fredericksburg, the Confederate Cemetery is the resting place of over 3,000 soldiers — over 2,000 of which remain unknown. Entry to the graveyard is free, and a complete roster of the soldiers buried there can be found online.
Window Shop in Old Town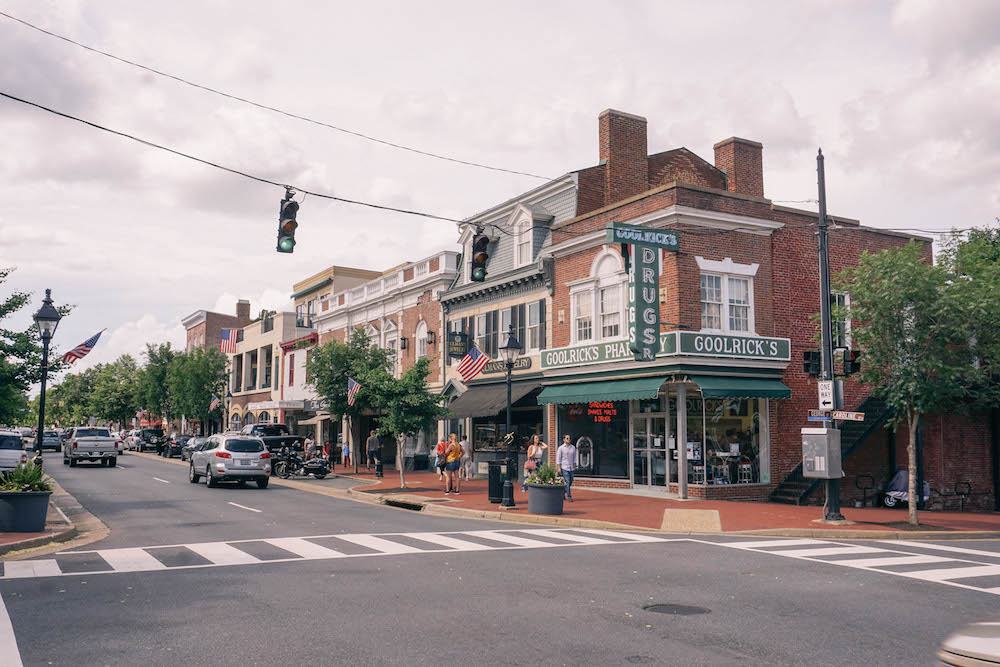 Old Town Fredericksburg is cute, but quite small. You can spend maybe two hours window shopping here, and the stores are all local boutiques filled with everything from antiques to clothing to random nick-knacks you didn't know you needed.
Follow the African American Heritage Trail
Spanning 75 miles, the African American Heritage Trail takes you to key historic sites and landmarks from African American history. There are 11 main sites in total that explain 23 historic events that took place between the Civil War and the Civil Rights movement.
You'll need a car to complete this trail, and I also recommend downloading the interactive map linked on the trail's website so you don't get lost.
Explore the Local Battlefields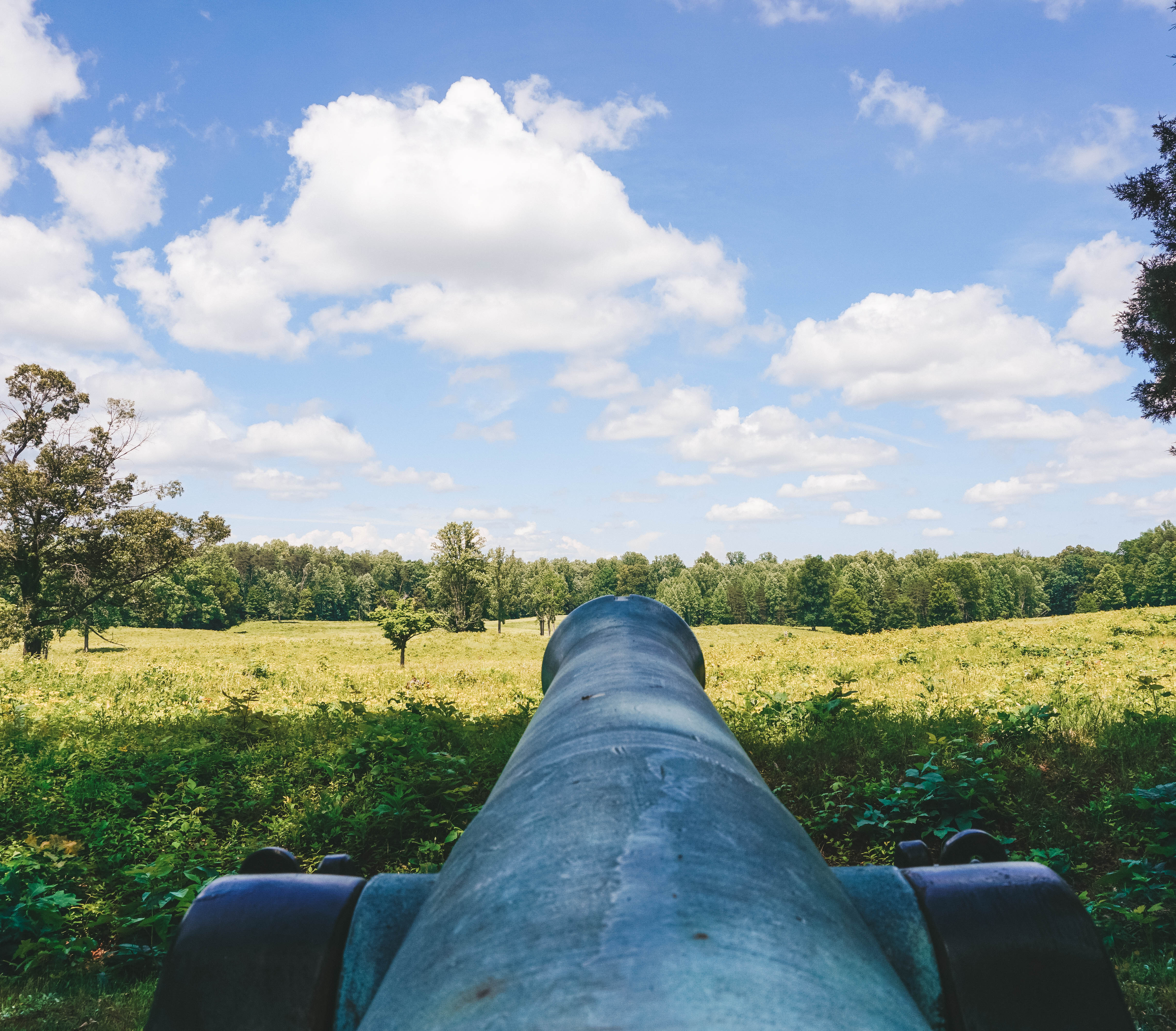 Fredericksburg is home to one of the largest battlefield parks in the US. It was the site of four major Civil War battles: the Battle of the Wilderness, the Battle of Spotsylvania Courthouse, the Battle of Fredericksburg, and the Battle of Chancellorsville.
You could explore all four battlefields in one day, but I'd recommend splitting it up over two days so you don't go stir crazy from driving around in the car all day.
Listed below are the four most famous battlefields in Fredericksburg and the surrounding area. They should be at the top of your list of things to do in Fredericksburg, VA!
Tip: If you're not a huge history buff but still want to experience some Civil War history, visit the sites of the Battle of Fredericksburg and the Battle of Chancellorsville. There are more interesting spots to get out and walk around throughout these sites, and General "Stonewall" Jackson's arm is buried in Chancellorsville.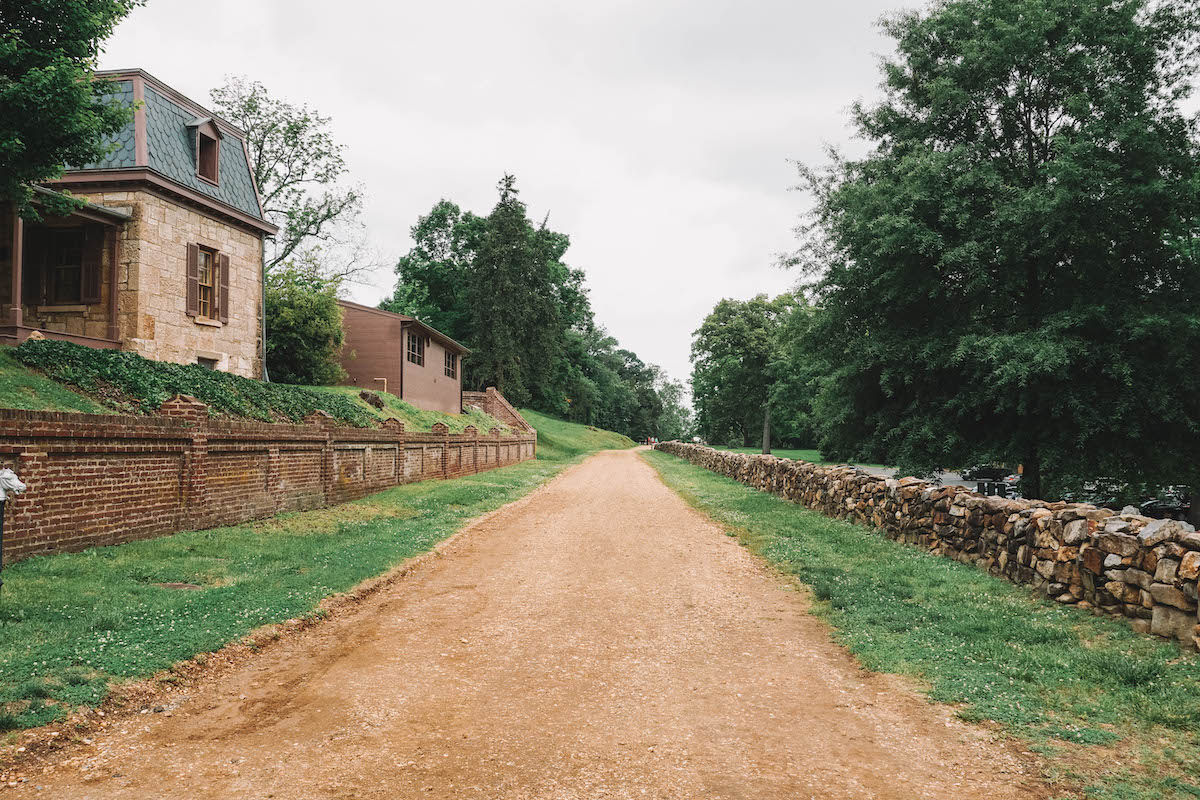 1. Fredericksburg Battlefield
The most famous of the four, the Battle of Fredericksburg took place December 11 – 15, 1862. During this battle, the Federal Army attempted to disrupt the Confederate Army's position in the area. The Federal Army lost, marking this a victory for Robert E. Lee.
There are a few famous sights to see at this battlefield. Among them are the following:
Chatham Manor — discussed more in depth within this blog post.
The Sunken Road — the focal point of seven different Federal assaults. It's thought that 30,000 Union soldiers attacked the Confederate line from this point over the course of the battle.
Fredericksburg Cemetery — the resting place of over 15,000 Union soldiers that died in the area.
2. Chancellorsville Battlefield
The Battle of Chancellorsville took place April 29 – May 6, 1963. During this battle, Robert E. Lee was outnumbered two to one, but he beat General Joseph Hooker's army regardless. Another reason this battle is so well known is because Confederate General "Stonewall" Jackson was wounded by his own troops during the fighting, which ultimately led to his death.
Some of the key sights to see at this battlefield include:
The Chancellor House Site — served as a Federal hospital and headquarters during the battle.
Hazel Grove — a site where the Confederate artillery was able to attack the Union infantry.
Walking trails — there are a number of trails throughout the site that take you to popular as well as lesser known historic sites in the area.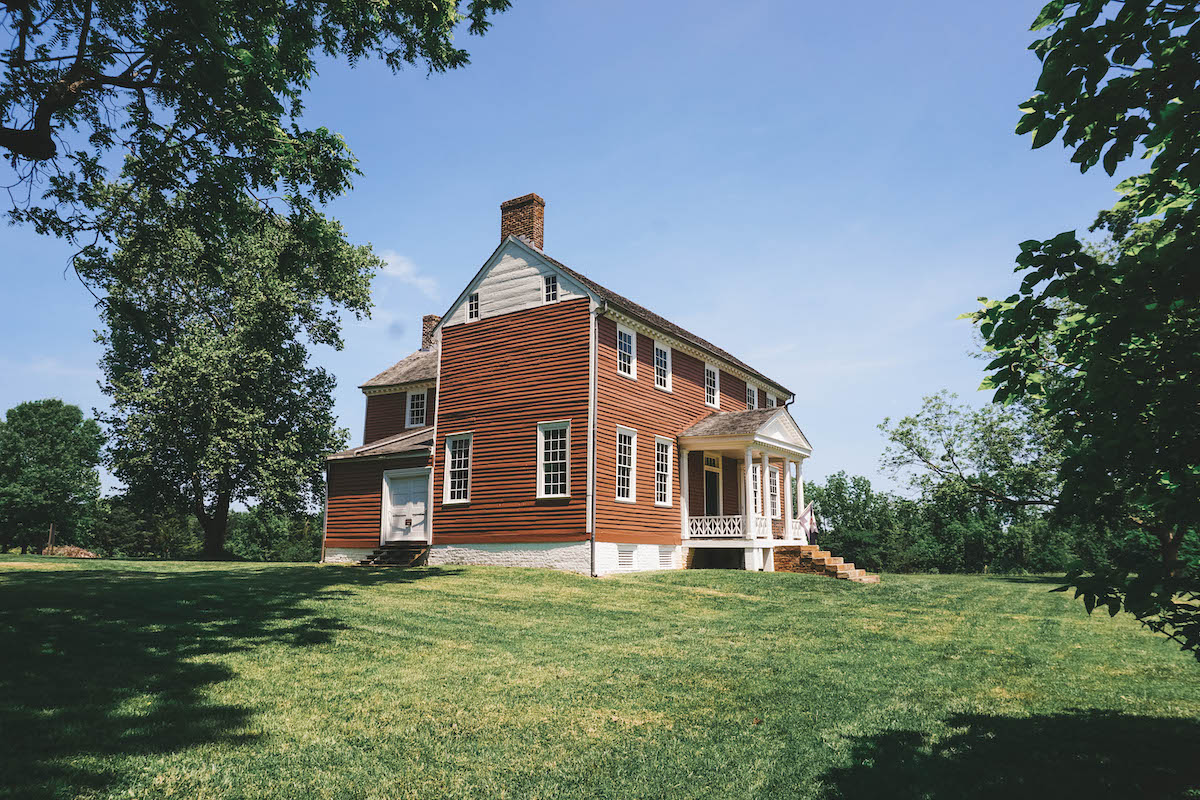 3. The Wilderness Battlefield
The Battle of the Wilderness took place May 5 – 7, 1964. It was the first battle of Ulysses S. Grant's "Overland Campaign." There was no clear victor of this battle, and both sides came away with casulaties.
Key sights to see at this battlefield are:
Ellwood — a historic home that served as both the Union hospital and headquarters during the battle. The amputated left arm of Stonewall Jackson is buried here. Park volunteers are stationed inside the house, so definitely pop in to ask them some questions about the battle!
Saunders Field and Widow Tapp Farm — both are historic battle sites.
4. Spotsylvania Battlefield
Union General Ulysses S. Grant marched the army south in hopes of capturing the Spotsylvania Court House. However, Confederate troops blocked the road. This battle took place in May 1864 and lasted for about two weeks.
Key historic sites to visit at this battlefield include:
Bloody Angle — the site of the fiercest hand to hand combat of the Civil War. The fighting lasted for 20 hours.
Spotsylvania Court House — Grant hoped to capture this court house. It's still in use to this day, although the current buildings do not date back to Civil War times.
Eat…a Lot!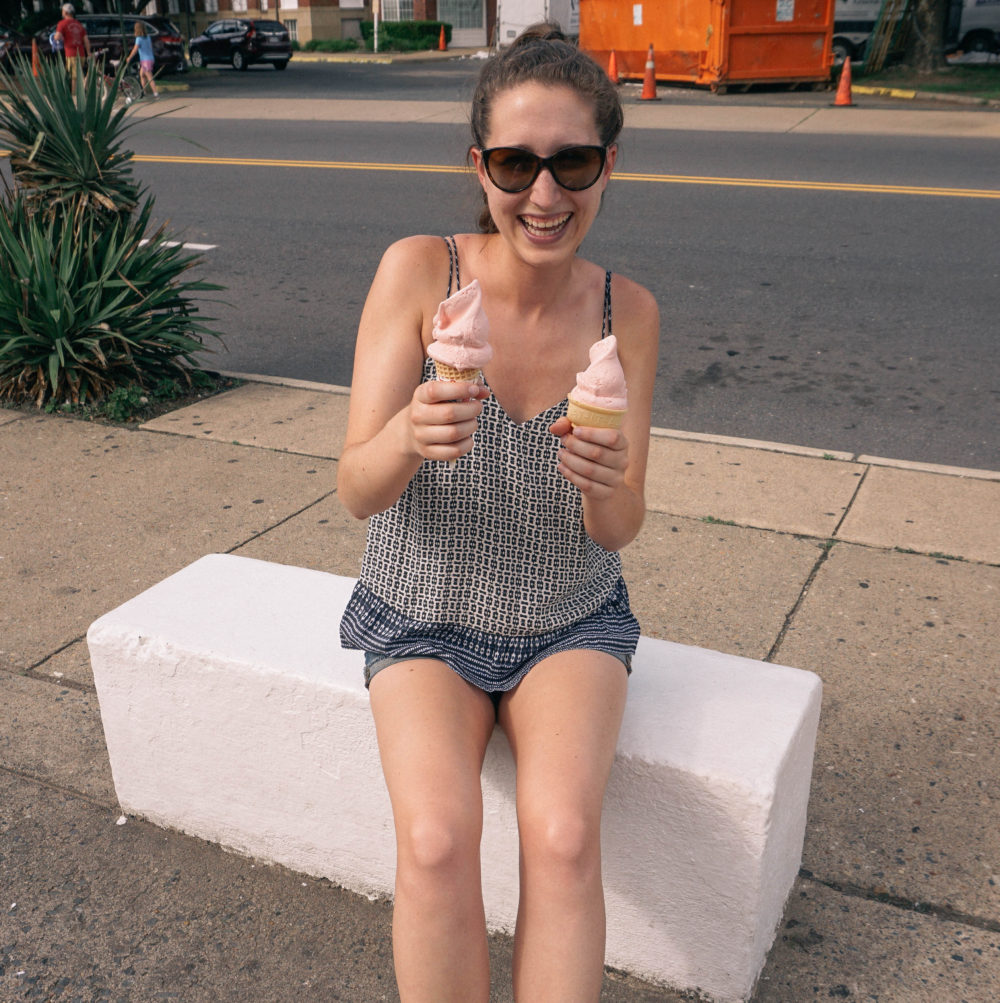 I was pleasantly surprised at the number of high-quality, local eateries in Fredericksburg. Here are a few that really impressed me:
Carl's Frozen Custard—A 15-minute walk from Old Town, Carl's serves homemade, soft frozen custard that's to die for. It's super cheap ($2 for a regular cone) and mighty refreshing on a hot day.
Foode — This farm-to-table restaurant serves up healthier fare in the town's old bank building. The lunch deal here is a bargain—an entrée and your choice of sweet tea or soda for just $10. I had the shaved steak sandwich, and it was seriously good
Sedona Taphouse—This restaurant is a little more expensive, but its prices aren't insane. Sedona has a huge beer selection and some healthier eats on the menu (but if you're looking for a hearty pasta or burger, they have that too!).
Castiglia's—This is the most family-friendly restaurant we visited in Fredericksburg (there are lots of little kids here, so prepare yourself). It's an Italian restaurant with good-sized portions. The food isn't authentic at all, but it's tasty and reasonably priced.
Final Thoughts on Visiting Fredericksburg, VA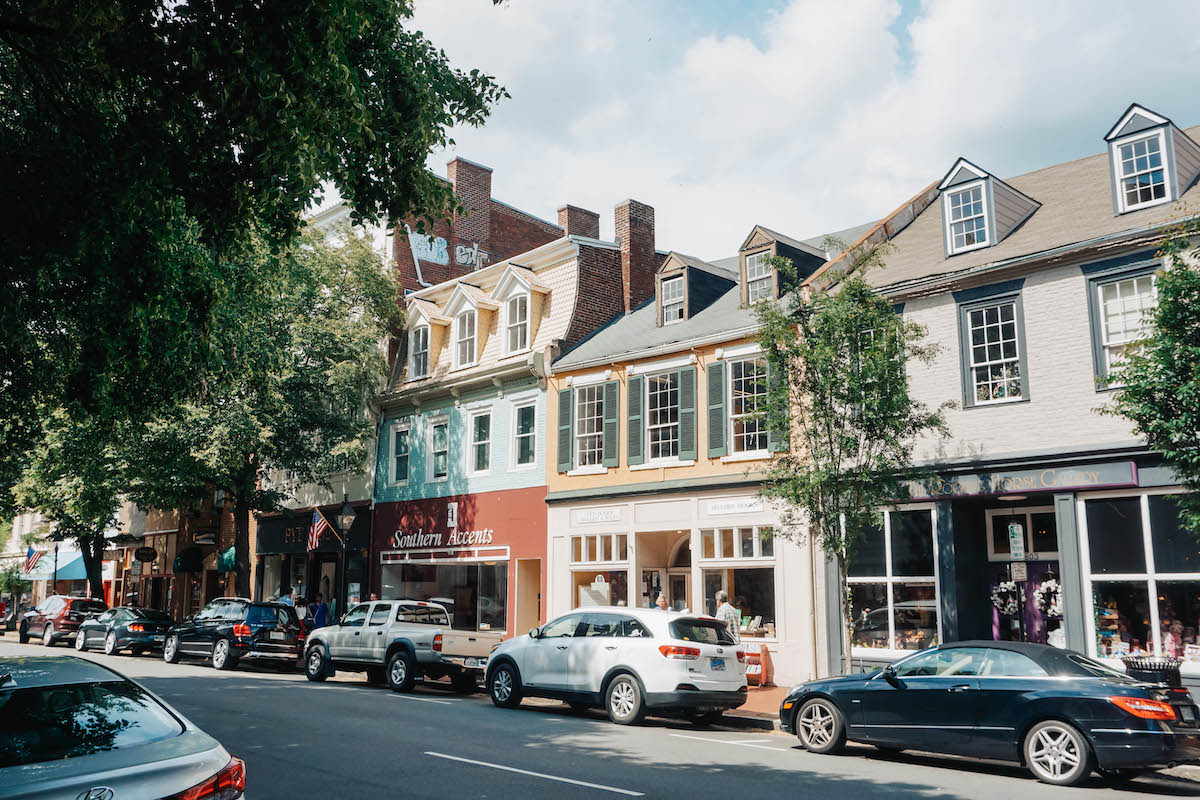 Now that you know what to do in Fredericksburg, VA I hope you're eagerly planning your visit! To help your trip go smoothly, here are some final tips for visiting Fredericksburg:
Rent a car: Fredericksburg has a good public transportation system (called FRED), but renting a car will make your visit so much easier. The Civil War battlefields are dotted around the city and a car will give you the flexibility to visit them all at your own pace.
Take it slow: Yes, there's plenty to do in Fredericksburg but don't rush your visit. You definitely can't do it all in one day, so don't even try!
Bring water & wear comfy shoes: You'll be doing a lot of walking over uneven terrain and fields while in Fredericksburg. Wear comfy shoes and pack water and some snacks. There's no where to eat once you're out at the battlefields (although downtown Fredericksburg is never far away if you're famished!).
I hope this list of things to do in Fredericksburg, VA has gotten you excited to visit. Most out-of-state visitors plan big trips to Washington DC but never bother to explore the surrounding area. But Fredericksburg is such a unique, historic city that shouldn't be overlooked!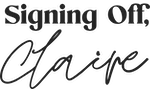 More Places to Visit Nearby: