Georgetown is Washington DC's oldest (and prettiest!) neighborhood. Here are the best things to do in Georgetown, including where to eat and where to shop.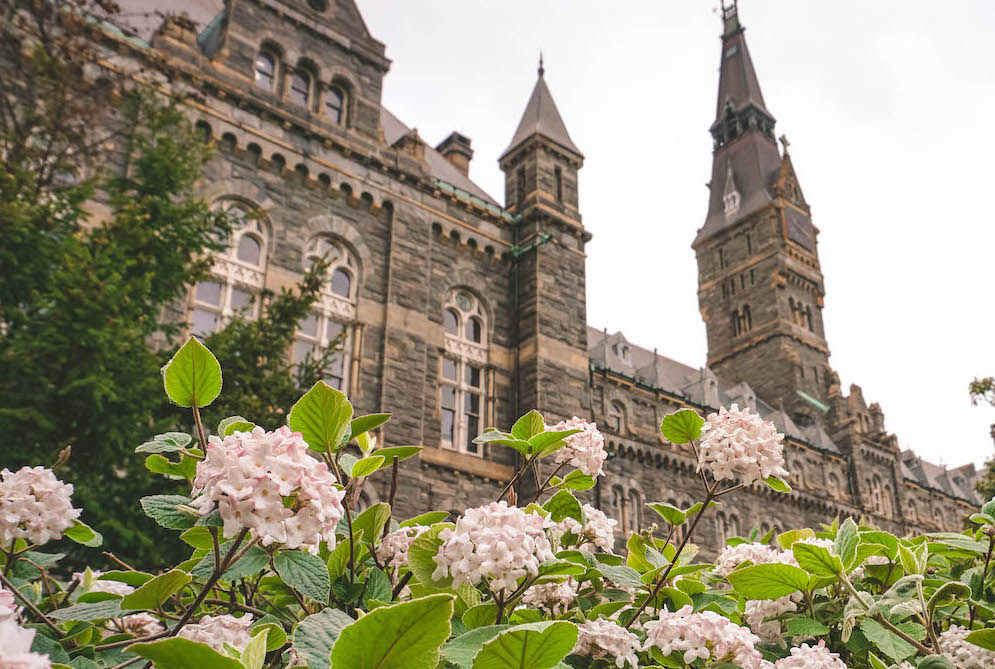 I'm a sucker for historic homes. I love touring them, looking at them, and choosing which one I'd buy if I suddenly inherited a million dollars. Every time I take a trip to Washington DC, I tell myself I'm not going to revisit Georgetown because "I've seen it all" and "I don't need any more photos of it."
And every single time I somehow wind up back in Georgetown, snapping away at all the gorgeous homes. At this point, I think it's time I just accept that I love Georgetown and there's no point in trying to keep myself away from this charming neighborhood.
After having visited DC's oldest neighborhood an embarrassing number of times, I figured it was about time I share some of favorite things to do in Georgetown, plus a few of my go-to restaurants. This list is just the tip of the iceberg, but if I told you every single thing to do and see, there'd be no surprises left to discover during your own adventures!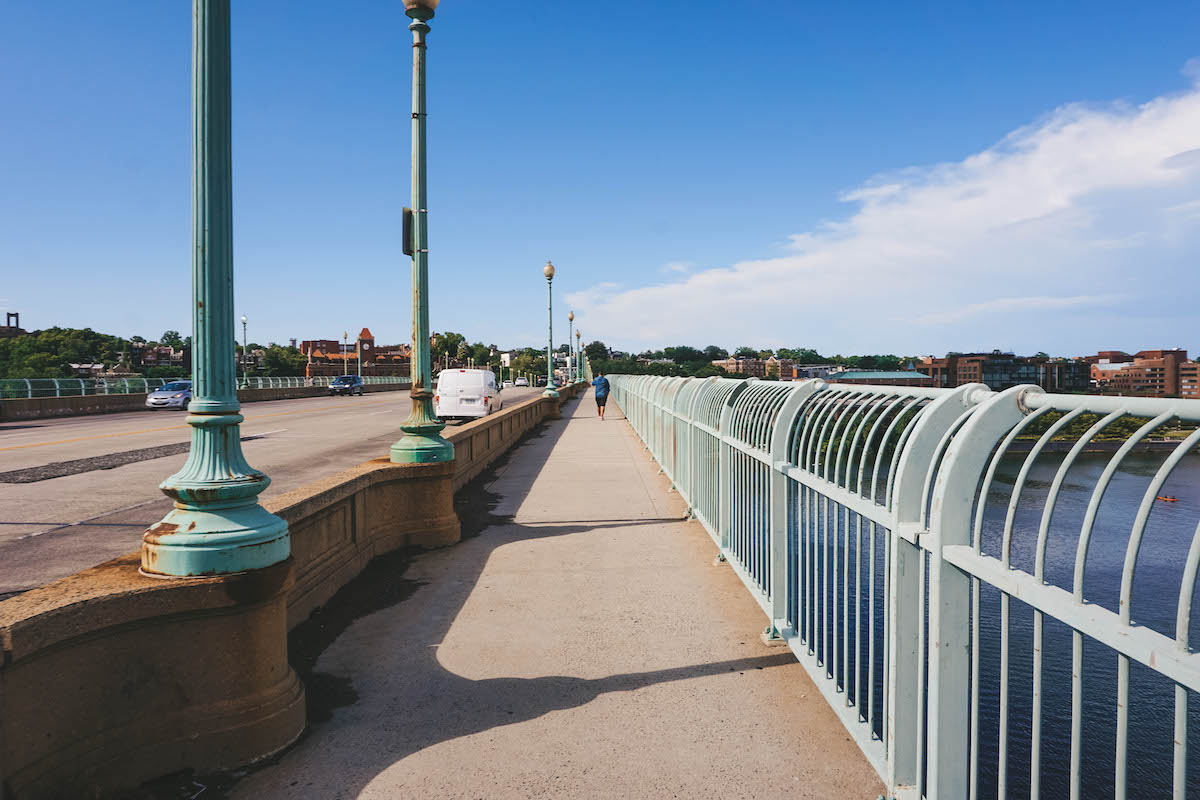 Getting to Georgetown 
Using the Metro 
To get to Georgetown using the metro, you'll need to take the blue / orange / silver lines to the Foggy Bottom-GWU station. From there, it's a 15-minute walk to the main Georgetown shopping area.
You can also take the blue / orange / silver lines to the Rosslyn, Virginia station. From there, you'll need to walk across the Key Bridge (pictured above) to get to Georgetown. This is what my friend Grace and I did every time I visited DC, and I loved it because the Key Bridge is so beautiful!
Using the Bus
You can also take the bus to Georgetown. The DC Circulator bus has two free lines that take you to Georgetown. For information on the exact routes, check out the DC Circulator webpage. Ten DC bus lines also pass through Georgetown.
For more information on bus lines and driving to Georgetown, check out the Georgetown "Getting Here" page.  

A Brief History of Georgetown
Before diving into what to do in Georgetown, I wanted to quickly chat about its fascinating history with you. After all, the history of a place is what makes it so special!
Georgetown was established in 1751 — that's right, it hasn't always been part of Washington DC! It was named in honor of King George II and quickly became a successful shipping hub for both East and West Indian trade routes. During the Revolutionary War, Georgetown was a depot for the shipping of military supplies. It was officially incorporated into the city of Washington DC in 1871, and it was known to be one of the more fashionable neighborhoods around town.
Following the flooding of the C&O Canal in the 1890s, Georgetown's economy took a nose dive. Then, it became one of the city's worst slums after World War I. Things started to turn around with the passing of Franklin Roosevelt's New Deal, and the neighborhood became posh and popular once more while Senator John F. Kennedy lived there in the '50s.
Now, Georgetown is known for its stately homes, shopping streets, and high-end restaurants. It's a beautiful area to walk around! Now, here are the best things to see in Georgetown!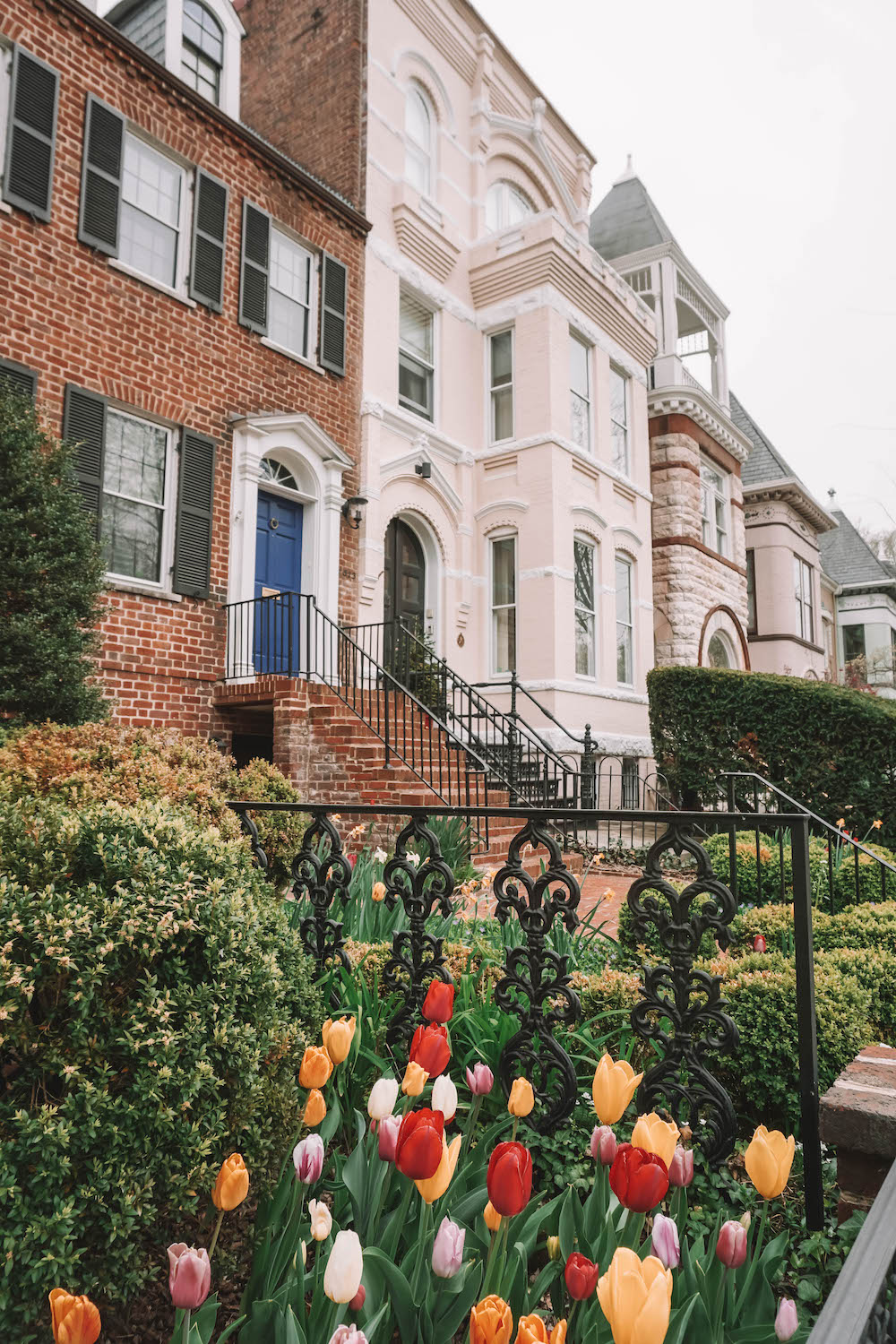 The Best Things to Do in Georgetown
1. Go kayaking on the Potomac
The Key Bridge Boathouse has kayaks, canoes, and paddleboards for rent. My friend and I kayaked on the Potomac on the 4th of July and had an amazing time. Remember to bring a water bottle with you, because kayaking is hard work! I also recommend storing your valuables inside a zip-top bag, just in case you fall in the water (or are an extremely messy paddler, like yours truly).
2. Relax in the Georgetown Waterfront Park
This park is packed during the warmer months. Walk along the river or take a seat near the water and soak up your daily dose of Vitamin D. This is the perfect place to rest your feet after exploring Georgetown. Or, get there early(ish) in the morning to have the place to yourself. The park is dotted with lush gardens and is incredibly peaceful in the mornings.
3. Walk the Key Bridge
Key Bridge connects Arlington and Georgetown. There's not much to see on the other side of the river, but the walk across the bridge has some beautiful views of the Potomac and Georgetown University. You can also bike across the bridge, but be mindful of the pedestrians!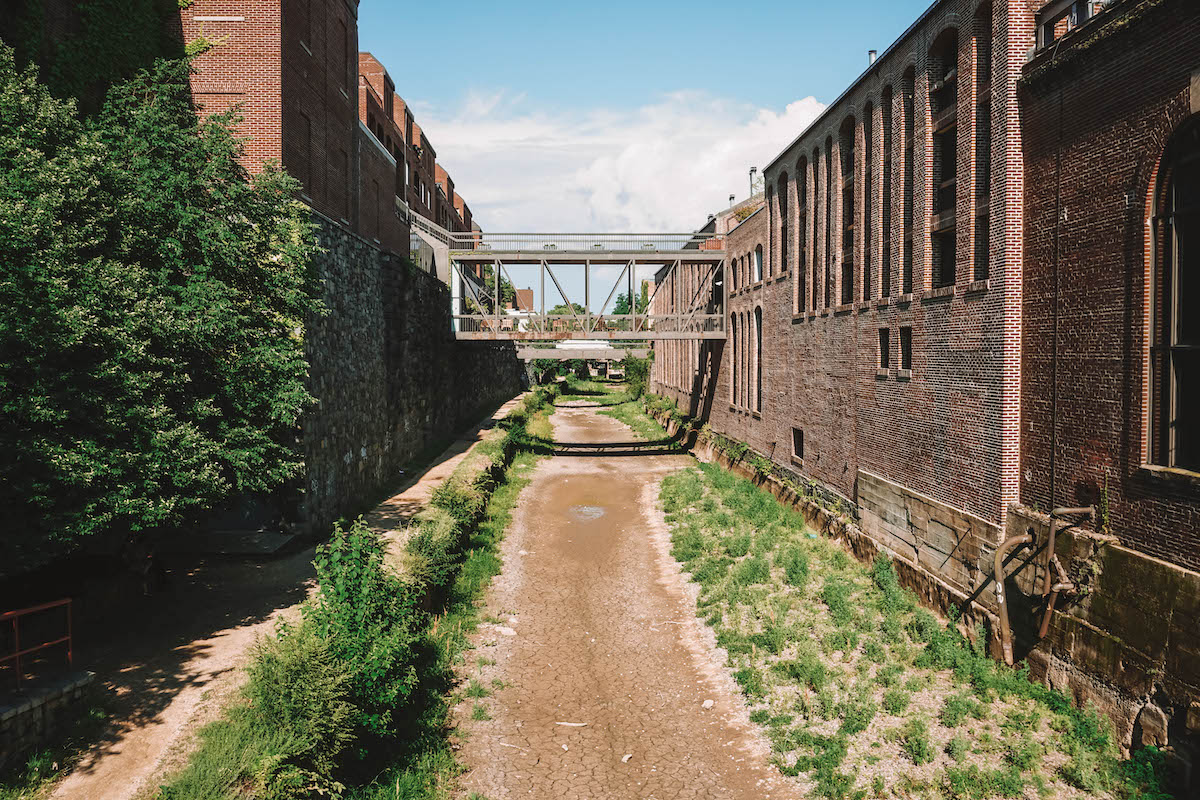 4. Walk the C&O Canal 
Georgetown used to be a major trade hub, and the C&O canal was a 184.5-mile trade route that was used until the 1920s. Obviously, you can only see a small stretch of the canal in Georgetown, but it's definitely worth exploring as it's quite lovely!
5. Visit Tudor Place Historic House & Gardens
From 1805 to 1983, Tudor Place was home to the descendants of Martha Washington. The Federal-style mansion sits on 5 1/2 acres of land in the middle of Georgetown, and visitors can now take a guided tour of the home to learn more about the family and the history of Washington DC. The garden, although on the smaller side, is also worth exploring as much of the landscaping is the same as it was when the house was built!
6. Explore Georgetown University
Georgetown University's campus is absolutely stunning. The university was founded in 1789, and is next to the main shopping area in Georgetown. Take half an hour or so to explore the main area of campus. Note that you can't go into any of the buildings, but they're still worth admiring from afar.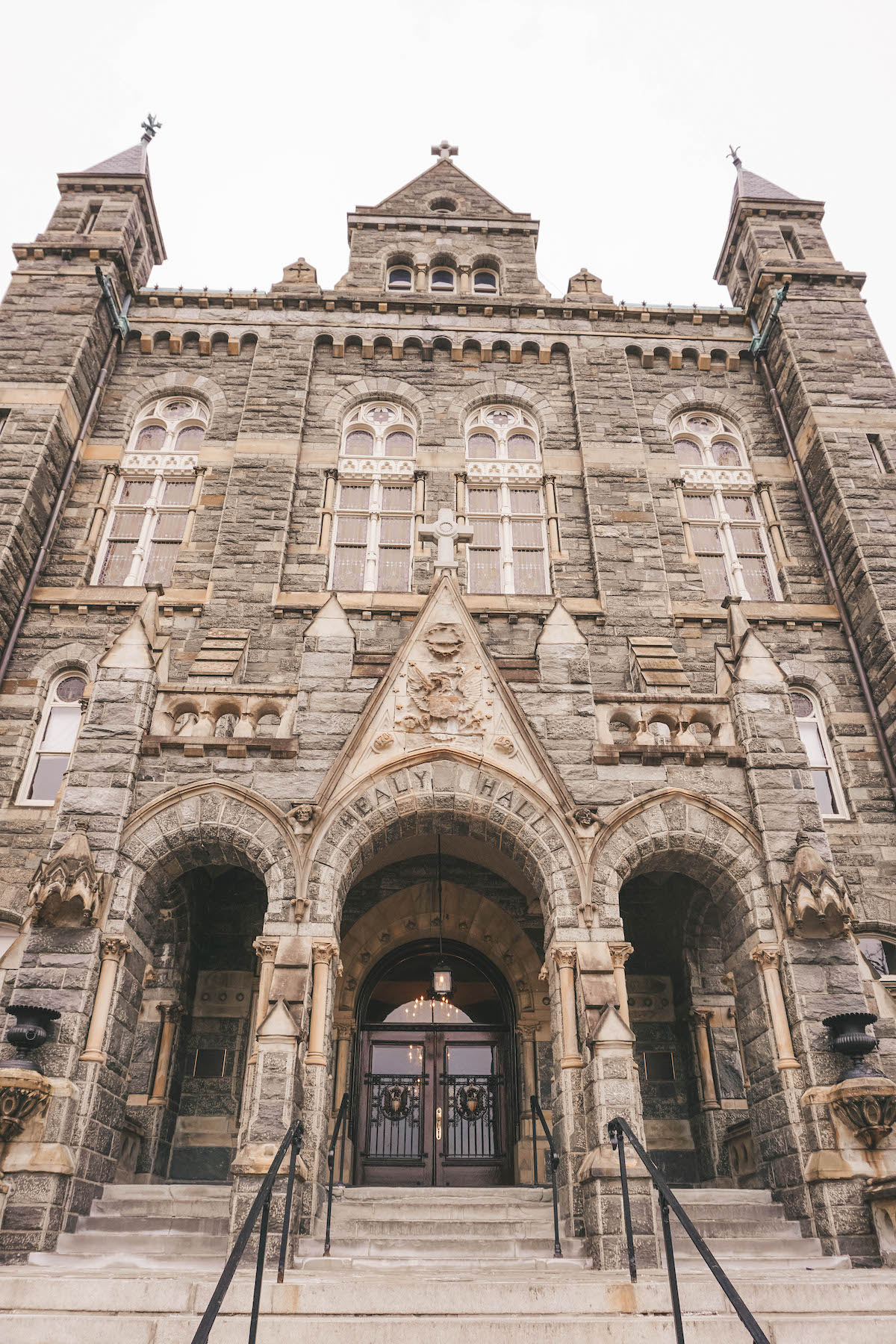 7. Visit Dumbarton Oaks
The Dumbarton Oaks museum is known for its Byzantine and Pre-Columbian art collections. If art isn't your thing, check out the sprawling gardens for some beautiful photo ops. Dumbarton Oaks also offers a variety of docent-led tours, including an architecture tour, a garden tour, and a museum highlights tour. Be sure to check the times of each tour online, because some are only offered on certain days each week.
8. Go house hunting
Just because I can't afford to live in Georgetown doesn't mean I can't dream! There's no single street I recommend exploring in the residential area; literally every street I've walked down has been beautiful. I recommend starting in the main shopping district and winding your way outwards from there. Just be mindful when taking photos of the historic homes — people still live in them!
9. Take a walking tour
I'm normally not a fan of group tours, but walking tours are the major exception. And it just so happens that my favorite walking tour company, Free Tours by Foot, offers a two-hour tour that takes you to all of the historic spots in Georgetown. The guide who leads this tour has actually published two books all about Georgetown, so he knows his stuff!
read more: 10 Things You Have to Do Your First Time in Washington DC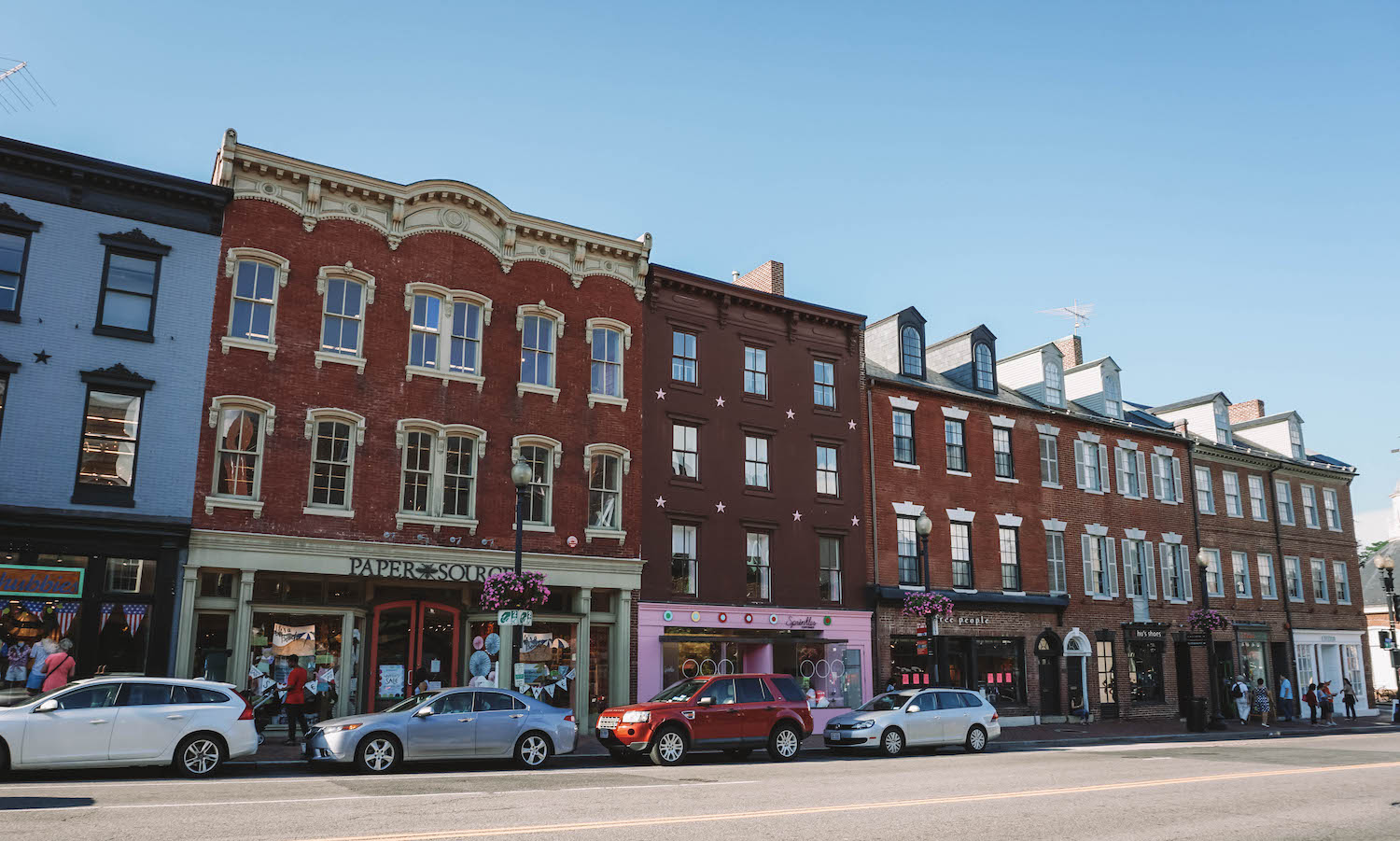 Where to Shop in Georgetown
If you want to squeeze in some retail therapy while in Washington DC, Georgetown is the place to do it. Much of Georgetown is comprised of shops and restaurants, and it's incredibly easy to get around on foot. The shopping streets are jam-packed on the weekend (especially during the warmer months), so if you're looking for specific pieces or want to browse certain shops you may want to get your shopping done during the workweek so you can spend the weekend doing something more relaxing.
As for where to shop in Georgetown, M Street and Wisconsin Ave are where you'll do the majority of your shopping in this area. Here you'll find everything from local boutiques to better known chains like Anthropologie. In general, shopping in Georgetown tends to be on the pricier side, despite being next to a college campus. However, even if you don't plan on buying anything this is still a gorgeous neighborhood to explore!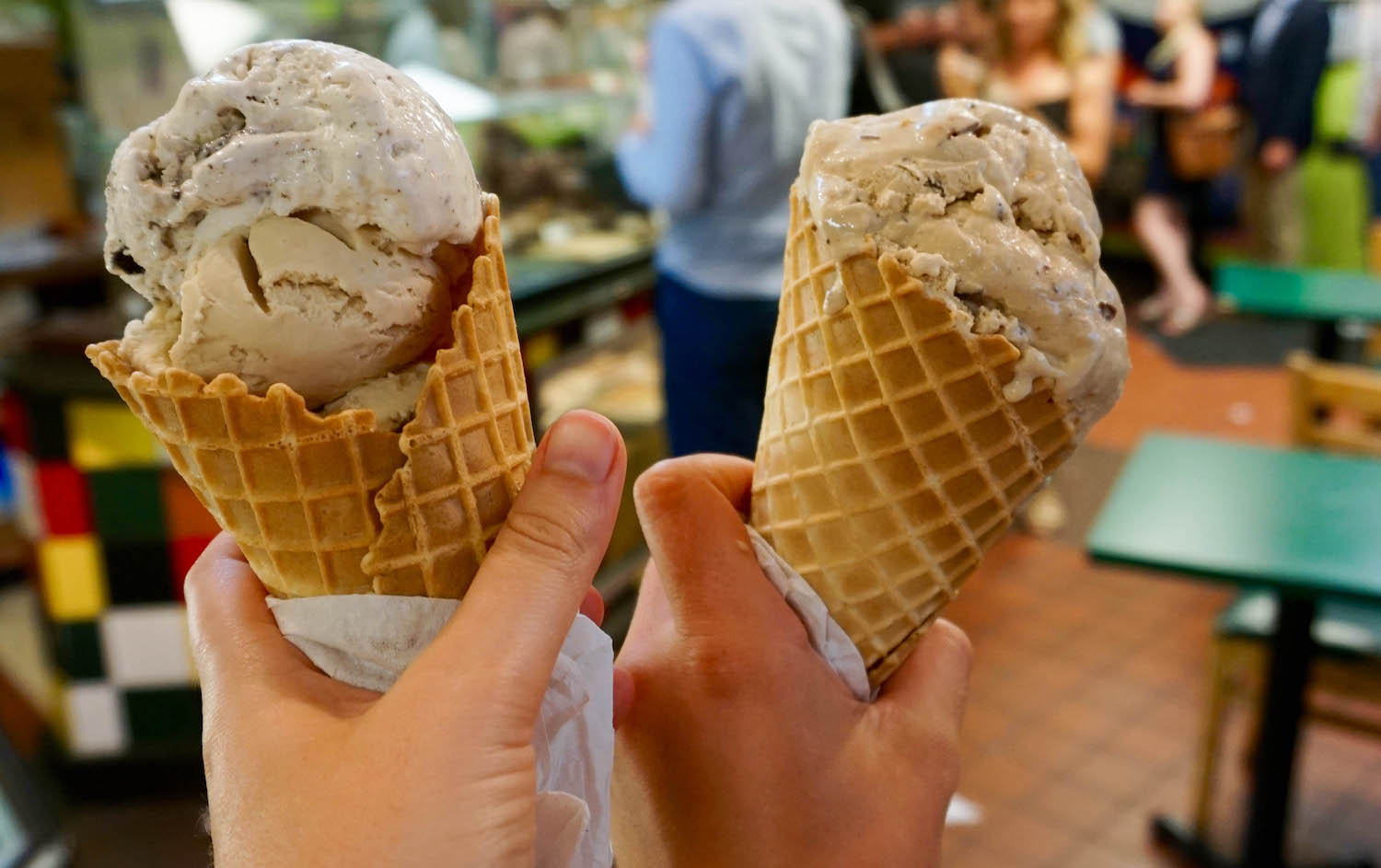 The Best Places to Eat in Georgetown
As I mentioned before, there are so many good places to eat in Georgetown! I've only sampled a fraction of the restaurants since I don't eat out much in DC. Over the last few years, I've only visited DC to see my friend Grace and we prefer cooking up a storm at her apartment to save money and have more relaxed evenings. However, the places I've eaten in Georgetown have been amazing and I've popped my few recommendations below.
Here are just some of the best restaurants in Georgetown, DC (in no particular order): 
Thomas Sweet — Would it be a Tall Girl guide without at least one ice cream shop on the list? Thomas Sweet has lots of flavors, and their scoops are big. The line is usually out the door in the summer, so know what you want to order when you finally reach the counter.
Georgetown Cupcake — This bakery is an obligatory stop on your Georgetown food tour. The cupcakes are a tad on the smaller side, but they're pretty good. They're not my all-time fave, but you should try them at least once to see what the hype's about. Just know that the line is insane during the day, so get there early and take your cupcake to go.
Baked & Wired — Personally, this is my choice for the best cupcake in DC (controversial, I know). Their cupcakes are on the larger side, and every part of the cupcake is flavorful. Again, the line here can get a bit crazy, so choose your visiting time wisely.
Luke's Lobster — Luke's Lobster is hugely popular in NYC, so I was pleasantly surprised to see it in Georgetown. Their lobster rolls are expensive, but all their seafood is sustainably caught so the price is worth it for me.
Farmers Fishers Bakers — An offshoot of DC's beloved Founding Farmers restaurant, Farmers Fishers Bakers serves up regionally-inspired American fare that is freakishly good. Some of the entrees are a bit pricy, but if you go for a pizza, sandwich, or salad their food will fit any budget.
1789 — A very nice restaurant situated in one of Georgetown's Federal-style row houses. The menu is American fare and will cost you a pretty penny.
The Sovereign — Belgian-inspired food in a cozy atmosphere. There are 50 beers on draft and more than 350 bottled varieties.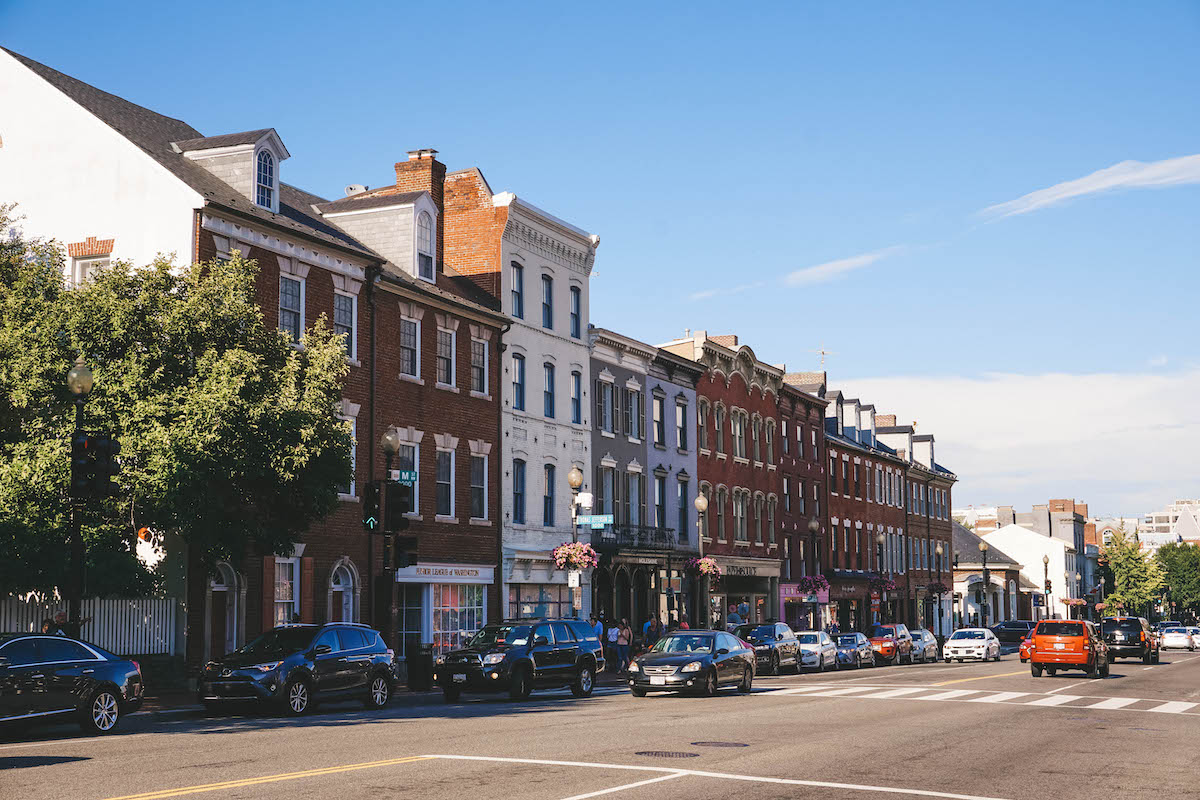 Excited to Visit Georgetown?! 
Georgetown looks quite small on the map, but you can easily spend most of your day here window shopping and oogling all the houses. Definitely bring a water bottle with you to stay hydrated, and wear comfy shoes because you're going to be walking a lot. My biggest piece of advice for getting the most out of your trip to Georgetown is to peel away from the crowds and choose your own adventure. There are so many things to do in Georgetown, so don't be afraid to explore new areas!
Tell me: Can you go an entire day of window shopping without buying something? Or do you always come away with a few things?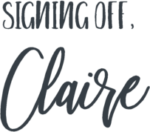 More posts you'll love: 
Save this post to Pinterest! 
This post was updated December 29, 2020.