Looking to escape Berlin for the day? Here are the best day trips from Berlin by train (or car, if you're lucky enough to have one!). All are easy to reach and make for an awesome day out!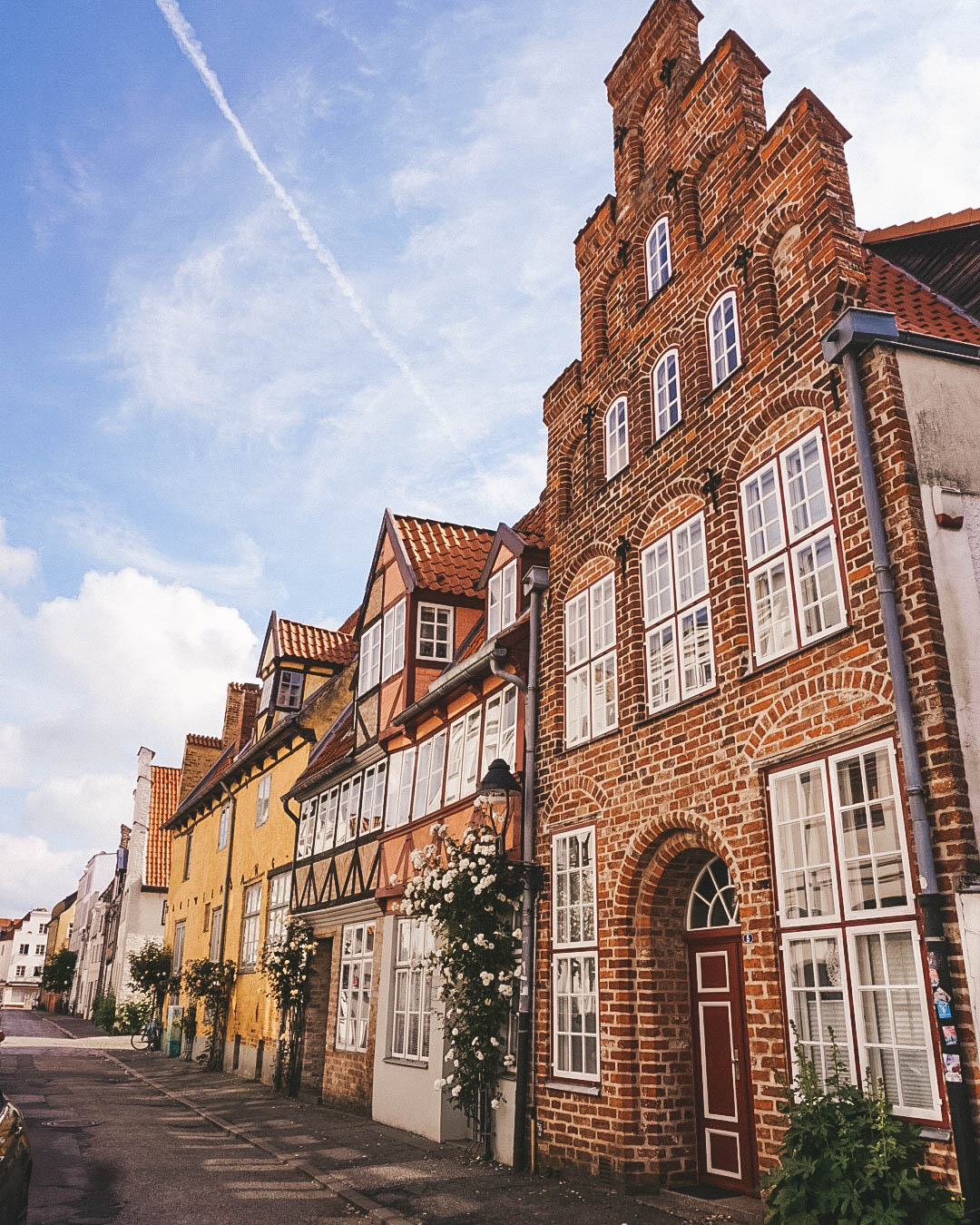 I've lived in Berlin since 2019 and while I adore being in the hustle and bustle of the city, sometimes I just need to escape the city for the day. Lucky for me, there are so many day trips out of Berlin. Unluckily for me, a lot of these types of posts that have been shared online require you to own or rent a car to reach destinations outside of the city.
For those of you who also don't have a car and don't feel like dropping the cash on a rental, I've created a list of the top day trips from Berlin that can be reached via train or public transport. And because I love you, I even ordered the list by length of travel time. You're welcome.
I've visited every Berlin day trip destination shared in this post, so I can personally vouch for each and every one of them being awesome. When possible, I've linked to my ultra detailed city guides to make planning your day trip even easier.
Lastly, note that all of these day trips out of Berlin are a maximum of 2.5 hours away from the main train station (you may have to take the ICE, as a heads up). If traveling to a day trip destination takes longer than that, it's just far too long of a day for me!
Table of Contents
Click "show" to see the full table of contents for this post. You can jump around the post as desired by clicking on the individual sections listed below.  
Berlin Day Trips by Public Transport
If you're looking for short day trips from Berlin, you'll likely want to limit your search to cities in Brandenburg. The following day trip ideas are accessible with Berlin's public transport system (win!), so you don't have to buy an extra train ticket.
Just note that you DO need to purchase an ABC zone ticket to visit the places listed below. You can use any BVG ticket machine to buy an ABC zone ticket.
Potsdam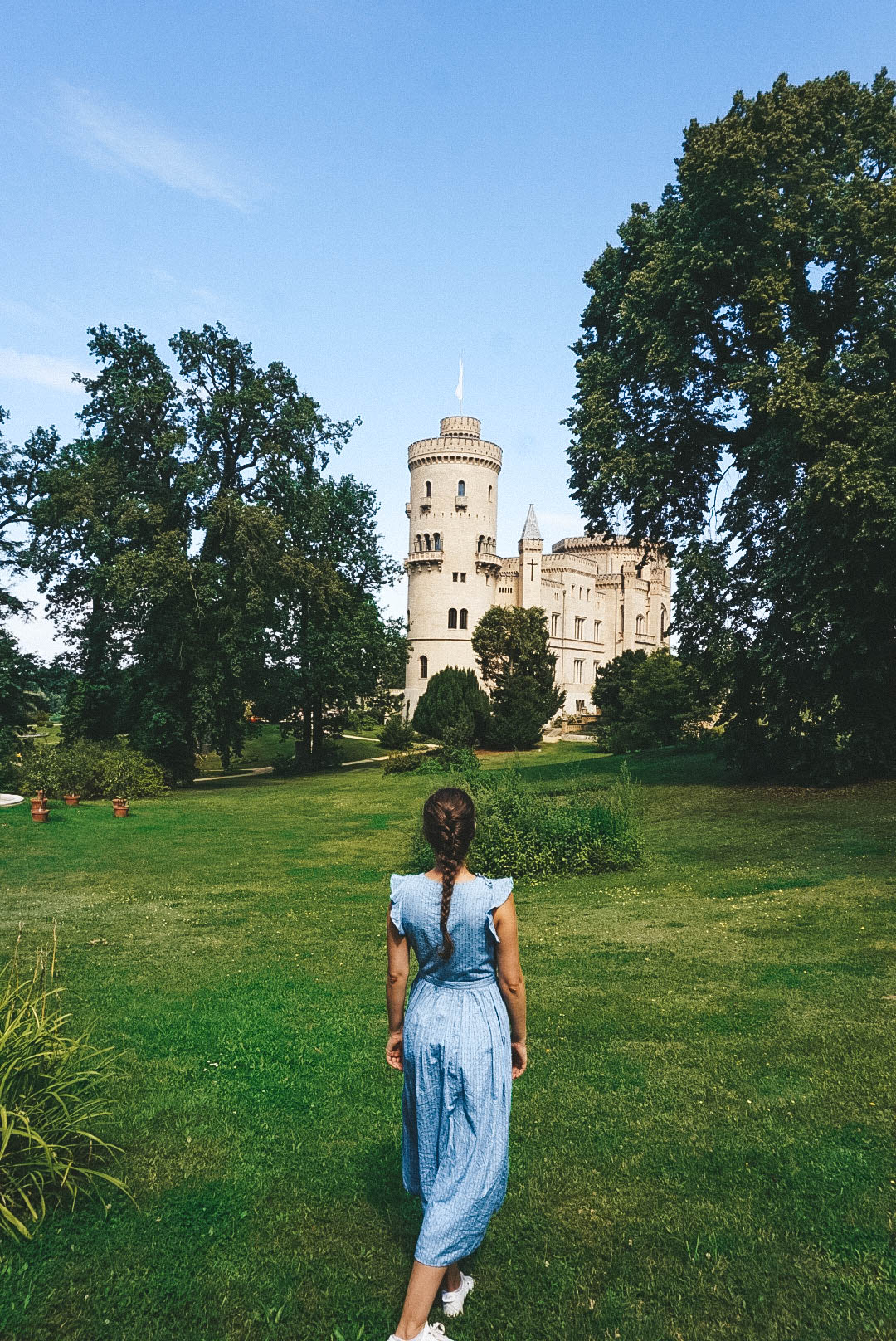 Travel time: 35 minutes
Potsdam is my all-time favorite day trip to take from Berlin. Potsdam is accessible via the S7 line as well as the RE1. The highlight of any trip to Potsdam is a visit to the stunning Sanssouci Park. Within this park, you'll find Sanssouci Palace — an opulent palace built in the Rococo style for Frederick the Great that helped garner Potsdam the nickname "Versailles of Germany."
Other favorite places to visit in Potsdam include the Dutch Quarter, Cecilenhof (where the 1945 Potsdam Conference took place), Babelsberg Castle (shown above), and the historic city center.
Oranienburg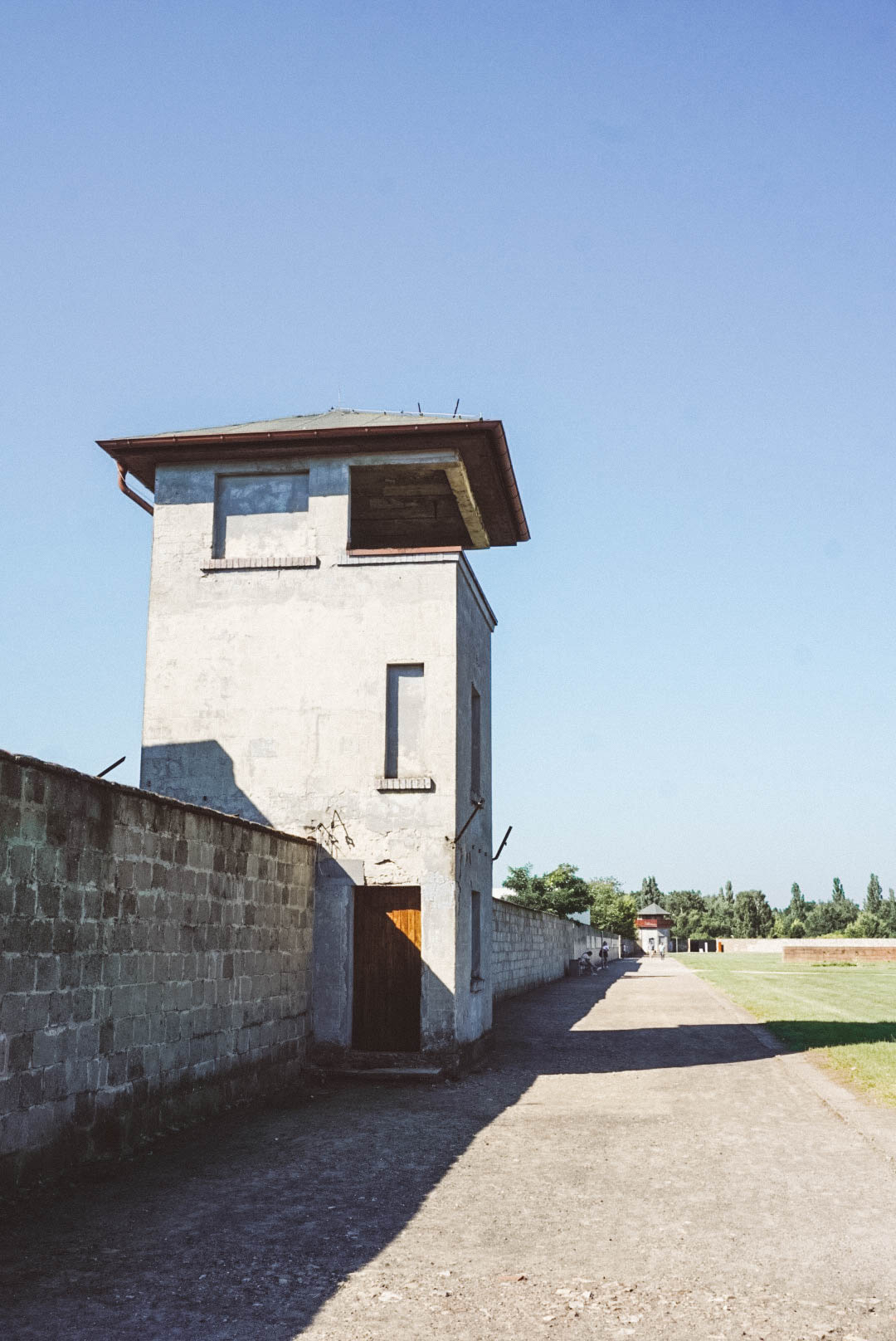 Travel time: 45 minutes
At the far end of the S1 line, you'll find the town of Oranienburg. In this peaceful suburb of Berlin are the haunting remains of the Sachsenhausen Concentration Camp, now an open-air museum and memorial.
Sachsenhausen was conceived as an "ideal concentration camp" and played a special role in Hitler's Third Reich. Between 1936 and 1945, it's estimated that more than 200,000 people were imprisoned here. Of those, only about 3,000 were eventually liberated by Soviet forces at the end of the war.
Entrance to Sachsenhausen is free. The exhibits detail the history of the camp and some of the prisoners who lived and died there. The historic prison building has been almost wholly preserved and is open to visitors.
This isn't a day trip to be taken lightly, but it's certainly the most important on this list.
Berlin Day Trips by Train
I've tried to be as methodical as possible when compiling this list of the best day trips from Berlin by train. The day trip ideas work their way from the closest to Berlin to the furthest away, and I've done my best to list the various train options available to you.
Leipzig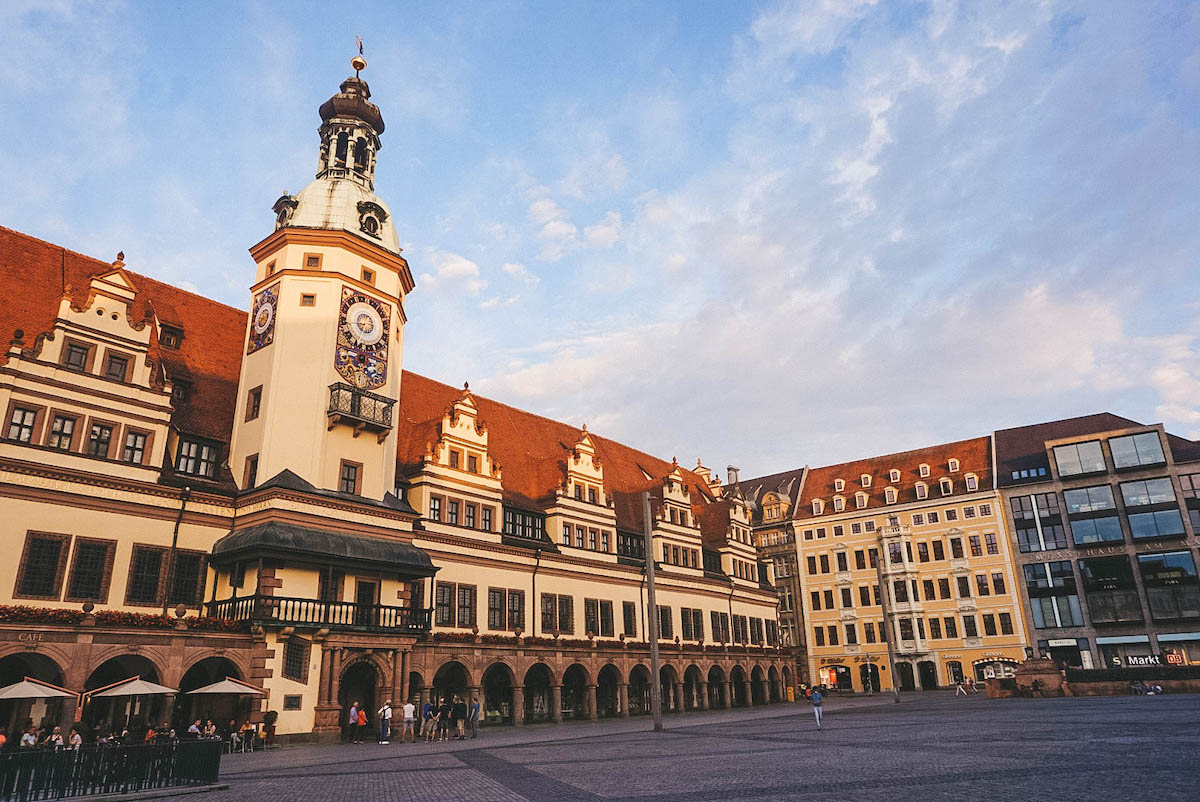 Travel time by train: 1 hour via ICE
There are too many things to do in Leipzig to squeeze everything into a day trip, but you can see most of the historic city center in that time. Music lovers will be thrilled to learn that Leipzig was the home of Johann Sebastian Bach for nearly 30 years. It was at St. Thomas Church that the famous composer wrote some of his most famous works, such as the St. Matthew Passion.
Other highlights of a day trip to Leipzig include: the Völkerschlachtdenkmal (the Monument to the Battle of the Nations), the Grassi Museum, and the charming Old Town.
Brandenburg an der Havel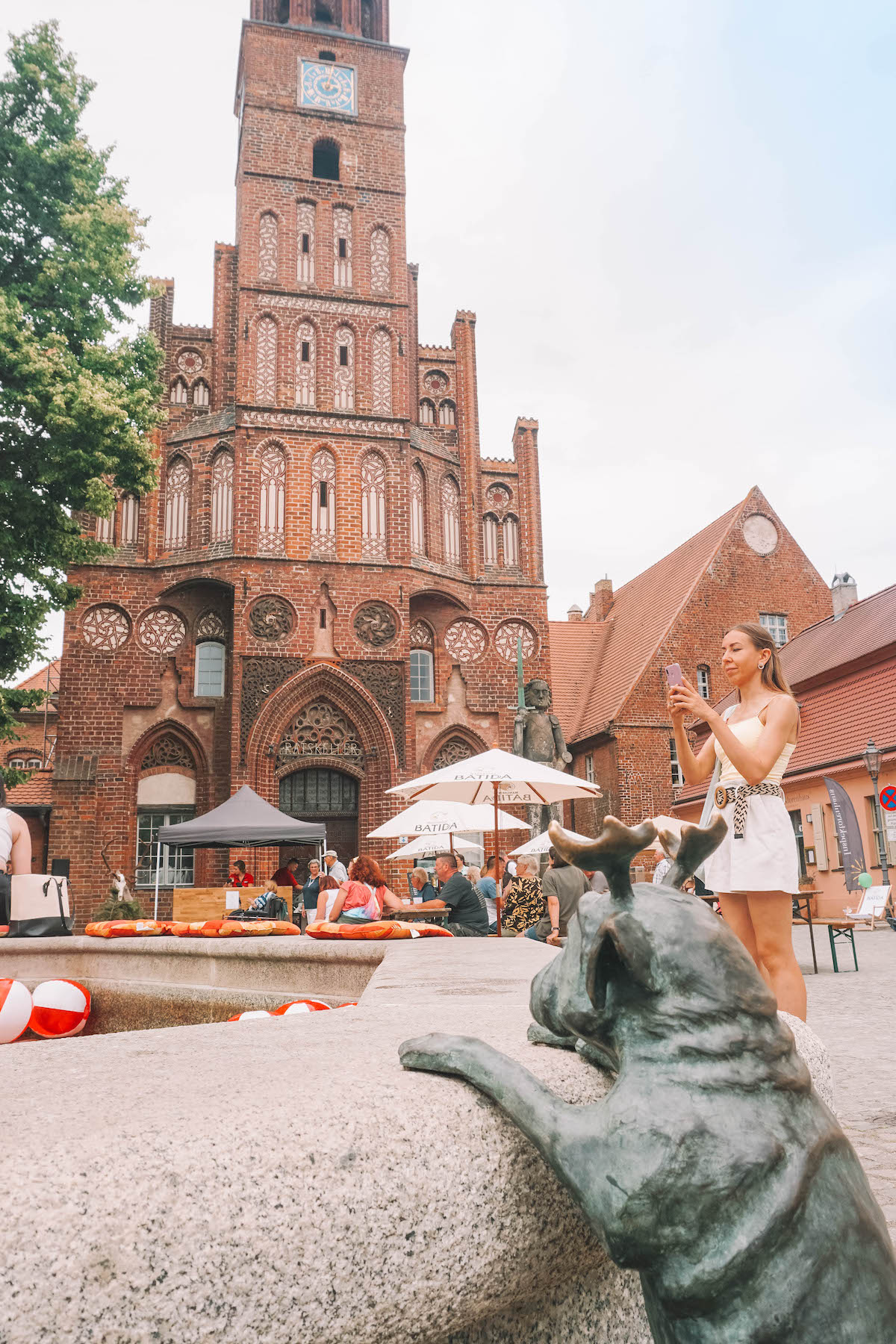 Travel time by train: 1 hour via regional train
An underrated day trip out of Berlin is the town of Brandenburg an der Havel (sometimes just called Brandenburg). This charming city isn't a tourist hotspot whatsoever, so it's a great place to come for a taste of authentic German culture!
Brandenburg is best known for its Gothic red brick buildings, quaint Old Town, and of course the beautiful Havel River that cuts through the city. There's more to see than there is to do here — lots of places to pop your head into, not so much to book tickets for if you catch my drift. (Check out my favorite things to do in Brandenburg here!)
Keep an eye out for the bronze "Forest Pug" statues hidden throughout the city. They're based on a cartoon by the German cartoonist Loriot, who was born and raised in Brandenburg. The pugs are life-sized and make for a fun scavenger hunt!
Ludwigslust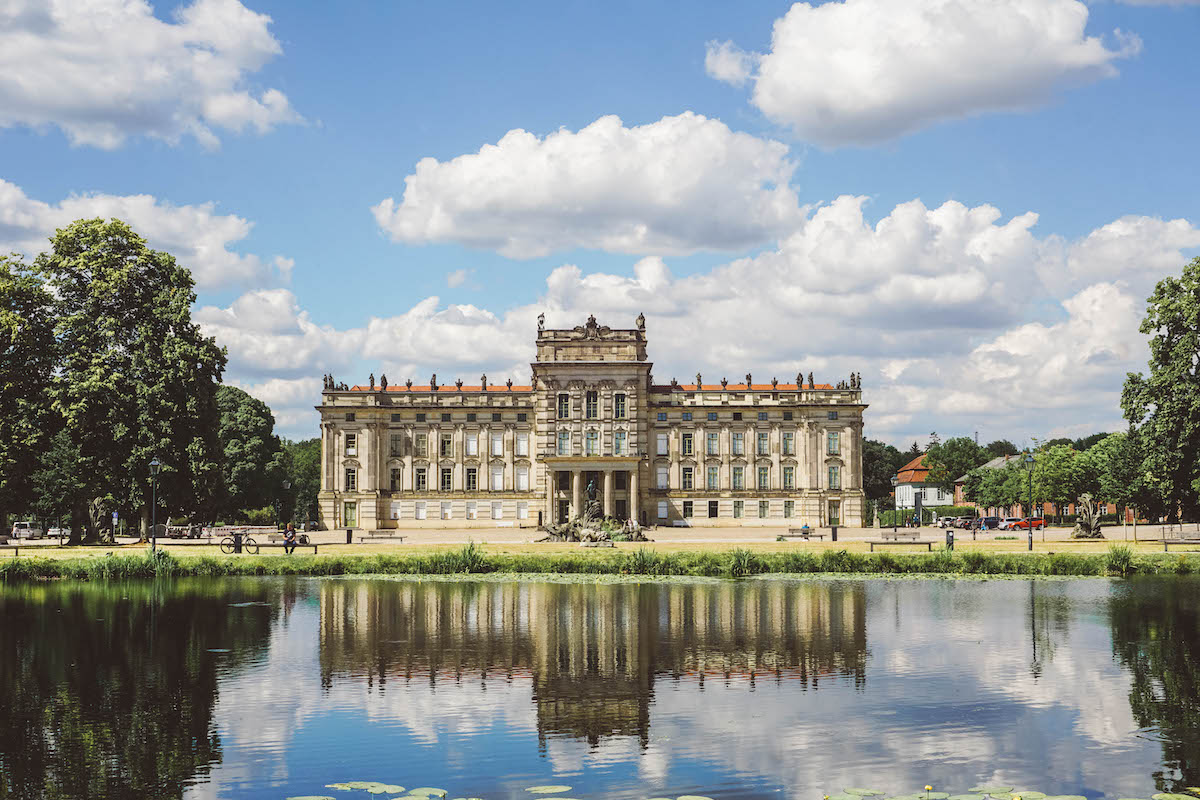 Travel time by train: 1 hour via ICE, 2 hours via regional train
Ludwigslust is a sleepy town north of Berlin. If you're familiar with Schwerin, the town was built up by the same family who inhabited Schwerin Castle further north.
Ludwigslust is a true Berlin day trip in that there's not a lot happening here so it's the perfect get in, get out destination. The top three attractions (perhaps the only three attractions?) in Ludwigslust are the baroque castle, the castle park, and the main church.
Ludwigslust is famous for its papier-mâché decorations, called Ludwigslust Board. This special material was created as a substitute for stucco or wood.
I suggest bringing snacks and wearing comfy walking shoes as you can spend the better part of the afternoon picnicking and exploring the park behind the castle!
Hamburg
Travel time by train: 1 hour 45 minutes via ICE
I'm lucky enough to have a friend who lives in Hamburg, so I visit this lovely port city at least twice per year. In a perfect world, you'd have three to four full days to explore Hamburg, but if that's not the case then a day will do!
Some of my favorite things to do in Hamburg are: explore the historic city center, relax in Planten un Blomen, go up to the viewing platform of the Elbphilharmonie (shown above), and walk around the Außenalster.
Hannover
Travel time by train: 1 hour 45 minutes via ICE
This university city in northern Germany deserves more love and attention! I'll admit, once you leave the cute Old Town area the city does become more industrial. But overall the city has a very laid back vibe and you can see a lot in just one day!
My recommendations for things to do in Hannover include touring Herrenhausen Palace and its gardens, popping into the Marktkirche, climbing the tower of the New Town Hall, and walking along the banks of the Machsee.
Erfurt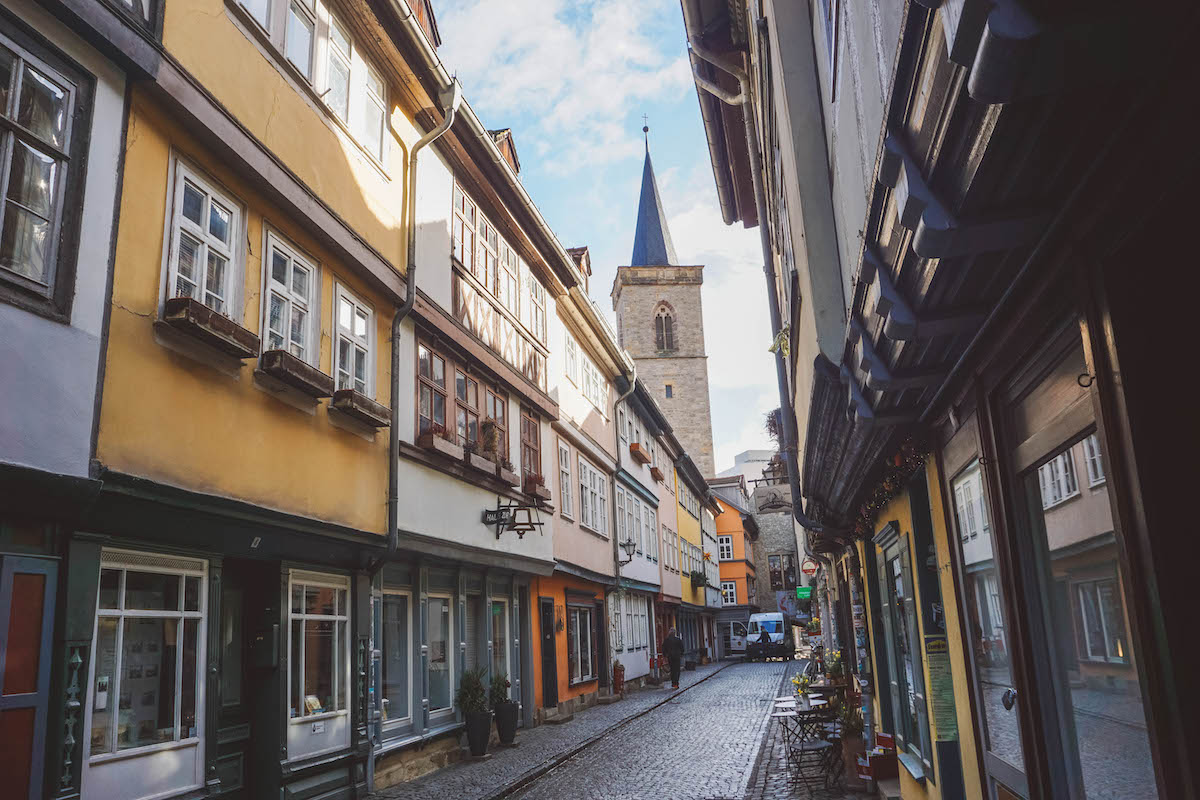 Travel time by train: 1 hour 45 minutes via ICE
Often overlooked by tourists, Erfurt is the capital of the German state Thuringia. It's not as pretty as its neighbor, Weimar (also on this list of day trips!), but it's equally rich in history and you can easily fill an entire day here.
Top attractions to see in Erfurt include the Cathedral of St. Mary, where Martin Luther was ordained, as well as the beautiful Church of St. Severus. 
My favorite site in Erfurt is the Merchants' Bridge (Krämerbrücke, shown above), which is the longest series of inhabited buildings on any bridge in Europe. The merchants along the bridge still sell handmade crafts, spice blends, and more — it feels very authentic and not super touristy, to my delight!
You'll also want to visit the Old Synagogue, a beautifully preserved medieval synagogue in the heart of the city. 
Dresden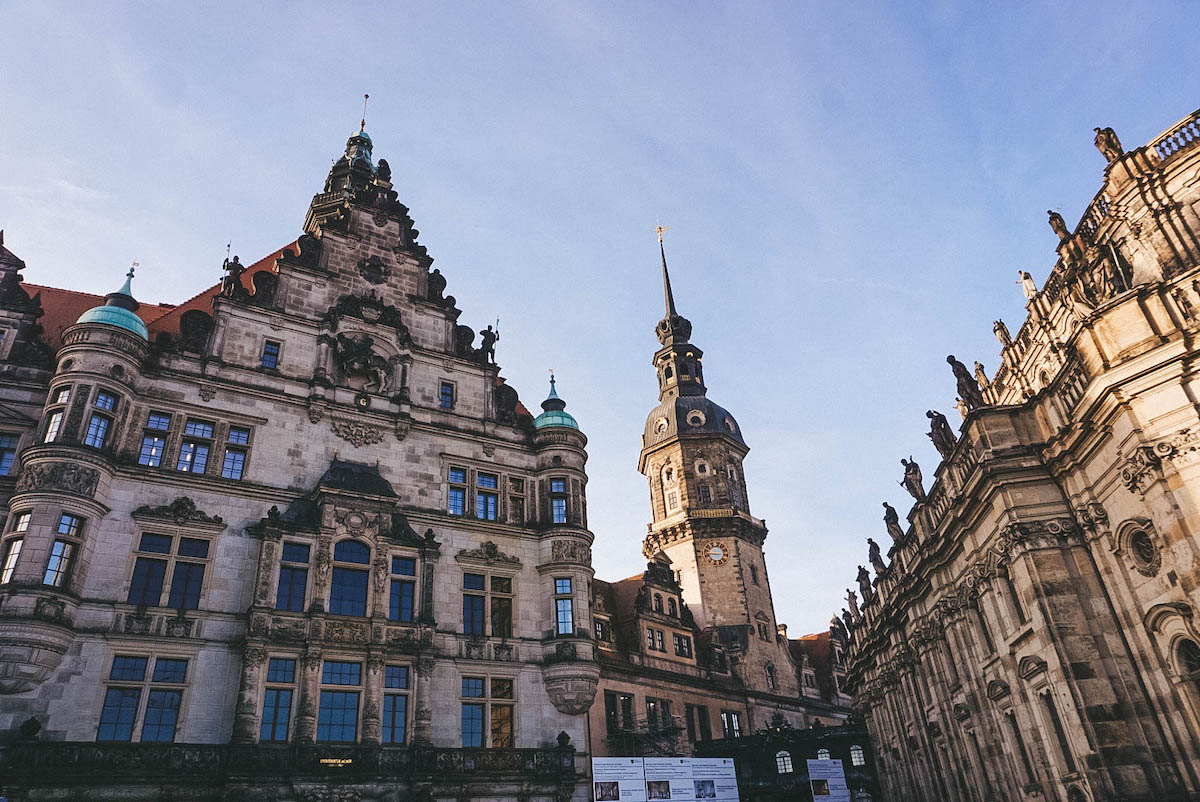 Travel time by train: 2 hours via IC
Called the "Florence of the Elbe," Dresden is known for its stunning Baroque architecture. One of the most beautiful buildings in Dresden is the Zwinger Palace, which was once an exhibition hall and festival grounds for the Dresden court. Today it houses three small museums.
In addition to Zwinger Palace, other fun things to do during your day trip to Dresden include touring the Residenzschloss, visiting the Frauenkirche, and meandering around the Old Town.
Wismar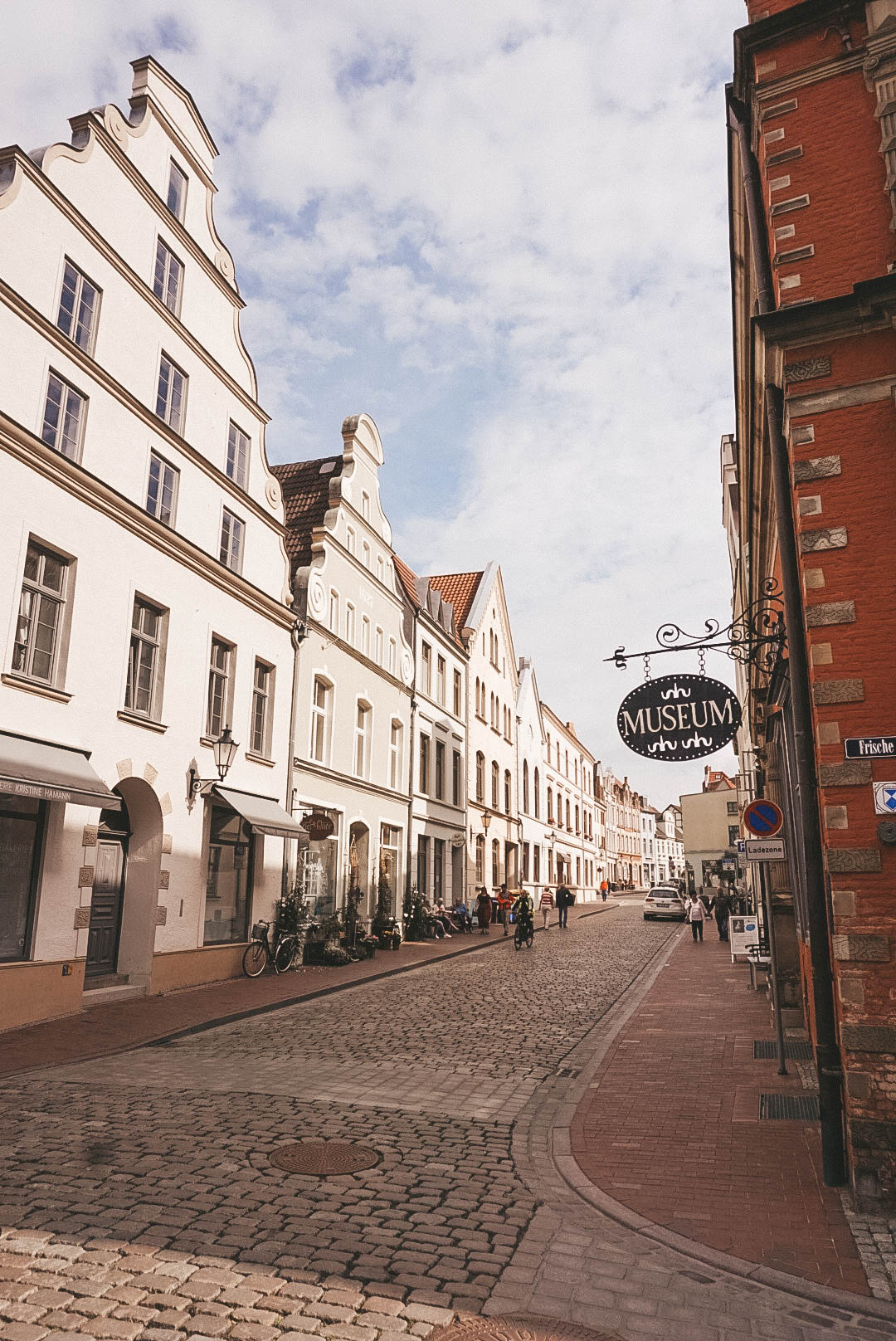 Travel time by train: 2 hours via IC
Wismar is a more unique day trip out of Berlin to the Baltic Sea. The town truly looks like it came straight from a postcard, and it's one of the loveliest spots to leisurely explore on foot — stopping for a spot of Kaffee und Kuchen in the afternoon, of course!
I have an entire guide to Wismar that I recommend checking out, but my favorite spots in this quaint town are the Church of the Holy Spirit, the old harbor, and the market square. Wismar is also where the German department store chain Karstadt was founded, which obviously means it's your duty to do a bit of window shopping while you're in the area!
Rostock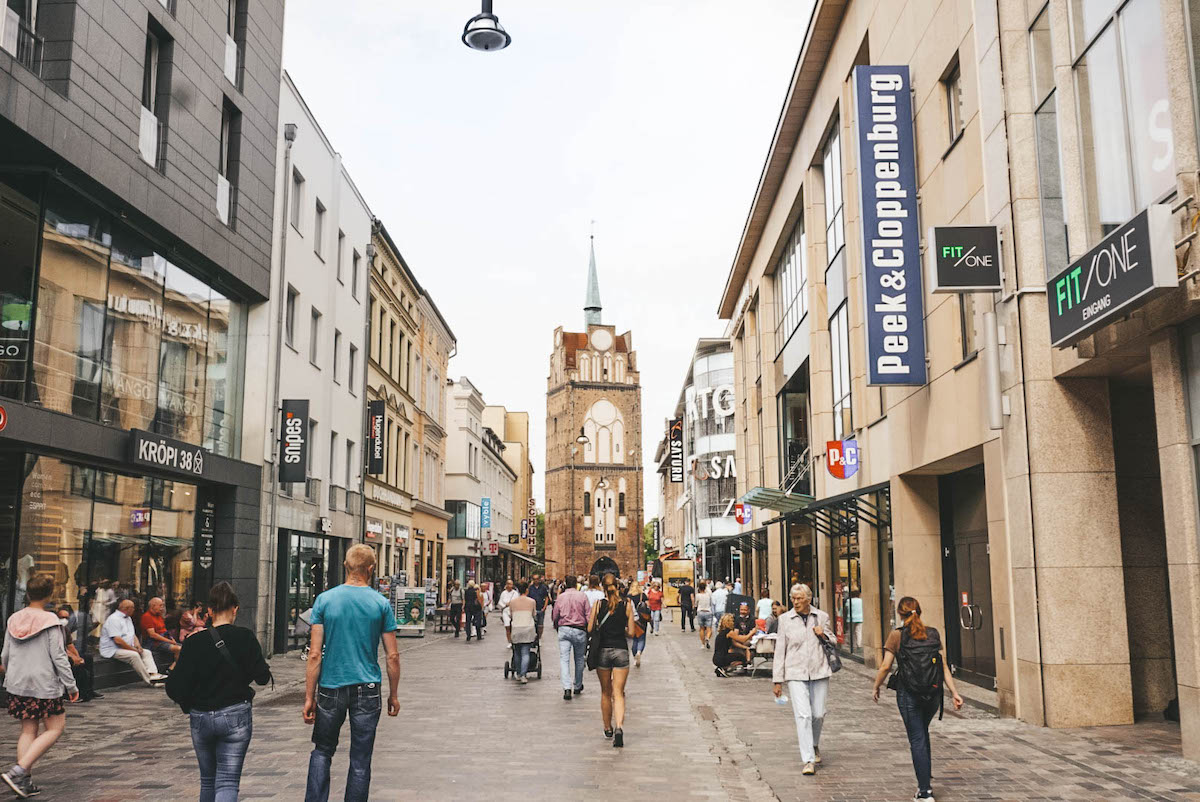 Travel time by train: 2 hours via IC / ICE, 2 hours 45 minutes via regional train
Rostock is yet another charming city in northern Germany, and it has a fascinating history. Post-WWII Rostock served as East Germany's largest port. I know the Wall fell before my lifetime, but I still get chills every time I walk around cities that were formerly under Soviet control!
You can see Rostock's top attractions simply by exploring the historic city center on foot. Definitely pop into St. Mary's Church to see its 14th century astronomical clock — it still plays every day at noon and is hand wound twice per day! There are lots more lovely churches to see in Rostock, as well as plenty of shops and cafes.
Weimar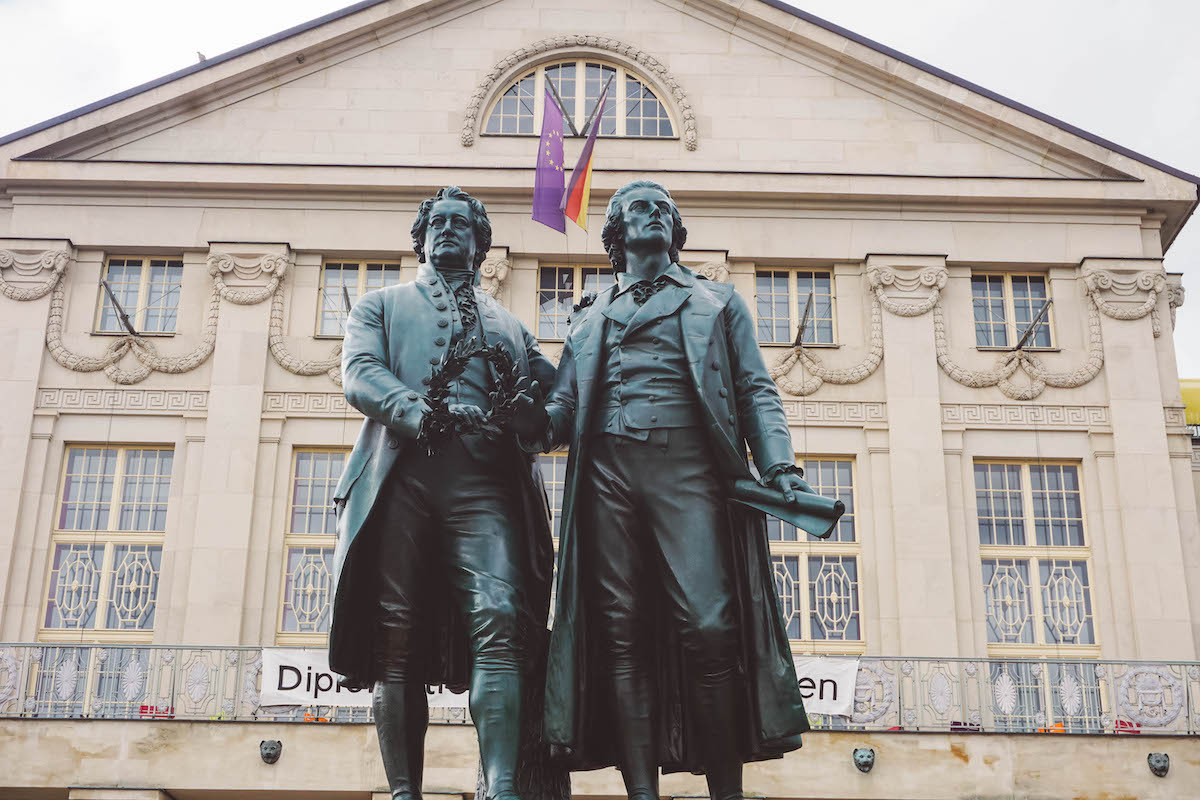 Travel time by train: 2 hours 15 minutes (ICE to Erfurt, then switch to a regional train)
Berliners wanting a serious dose of culture need to make the day trip to Weimar. Two of Germany's greatest literary talents, Goethe and Schiller, lived in Weimar and founded a literary movement known as "Weimar Classicism."
Not a big fan of reading? Architecture buffs will also love Weimar, as it was the birthplace of the Bauhaus School. Founder Walter Gropius' aim with the Bauhaus movement was to combine architecture, sculpture, and painting to create simpler and more affordable home designs for the blossoming post-war society. The Bauhaus Museum in Weimar attracts visitors from around the world and is really interesting to visit!
Other top attractions in Weimar include the ornate Anna-Amalia-Library, Goethe's house, a quaint market square, and the lush Park an der Ilm.
Warnemünde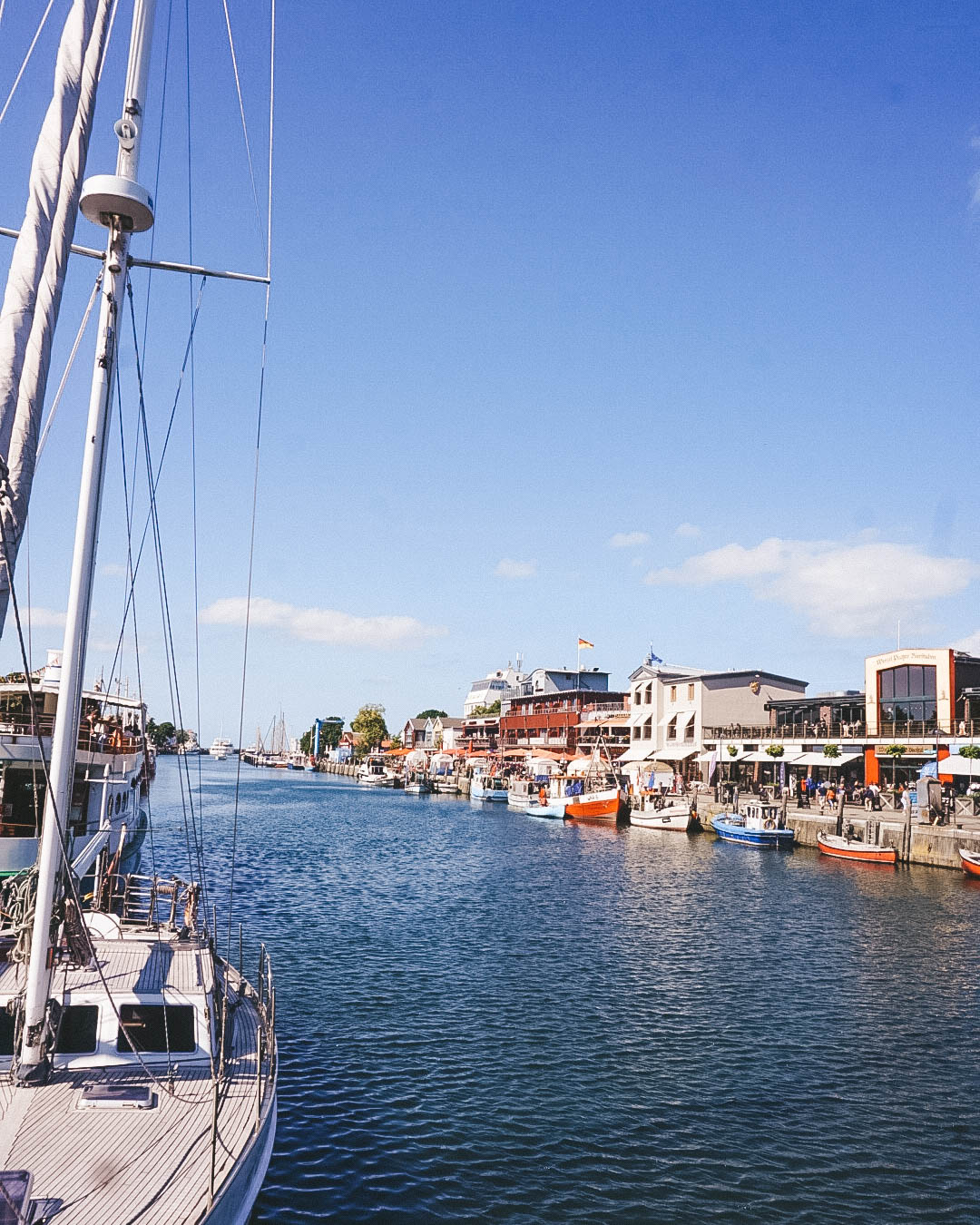 Travel time by train: 2 hours 30 minutes via IC (can also take the train to Rostock and then take Rostock's public transportation further to Warnemünde)
For a proper day trip from Berlin to the Baltic Sea, head to Warnemünde! Warnemünde is a beachside town just 30 minutes away from Rostock. It boasts a 5-kilometer long white sand beach, which is where you'll want to spend most of your time if the weather is decent.
Other things to do in Warnemünde include strolling along the Alter Strom, climbing the historic lighthouse for an epic view of the seaside, and walking along the beach promenade.
Schwerin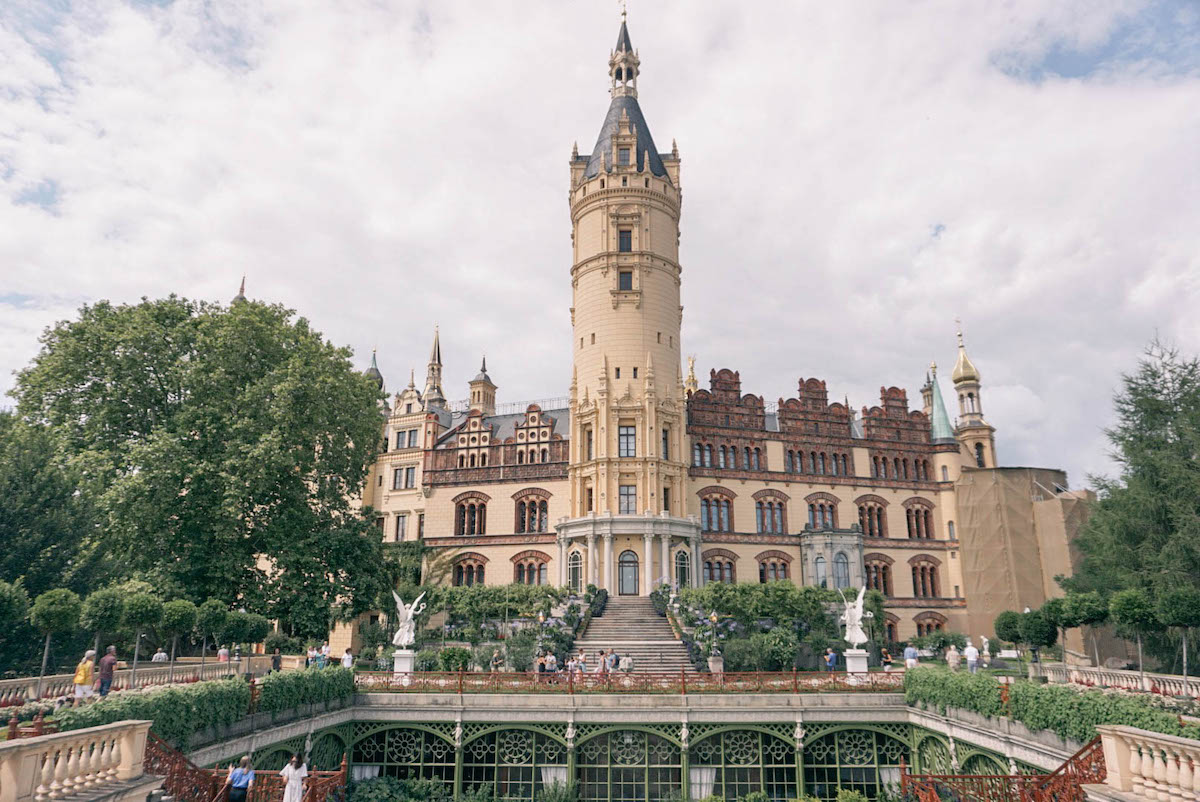 Travel time by train: 2 hours 30 minutes via regional train, 3 hours via ICE
Castle lovers, you have to visit Schwerin! The absolute must-see attraction in Schwerin is Schwerin Castle. It's one of the top 5 castles I've ever visited … and I've visited a LOT. Other wonderful things to do in Schwerin are explore the castle gardens (also stunning!), visit the Staatliches Museum, and window shop in the Old Town.
If you're visiting Schwerin as a Berlin day trip, you'll want to spend most of your time at the castle and in the Old Town.
Lübeck
Travel time by train: 2 hours 30 minutes
Lübeck has it all — handmade marzipan, a massive Old Town, fabulous museums, and did I mention the marzipan? If you're a history lover, Lübeck will be heaven for you as well. This small city played a big role in shaping Northern Germany as we know it today.
During the reign of King Frederick II, Lübeck became a free imperial city, created its own system of laws, and was self-governed. The "Laws of Lübeck" that the city used were adopted by over 100 cities in the area!
Some of the best things to do in Lübeck during your day trip are visit the St. Annen Museum (housed in a former priory), tour the Behnhaus Drägerhaus Museum, and get your window shopping on in the Old Town.
Bamberg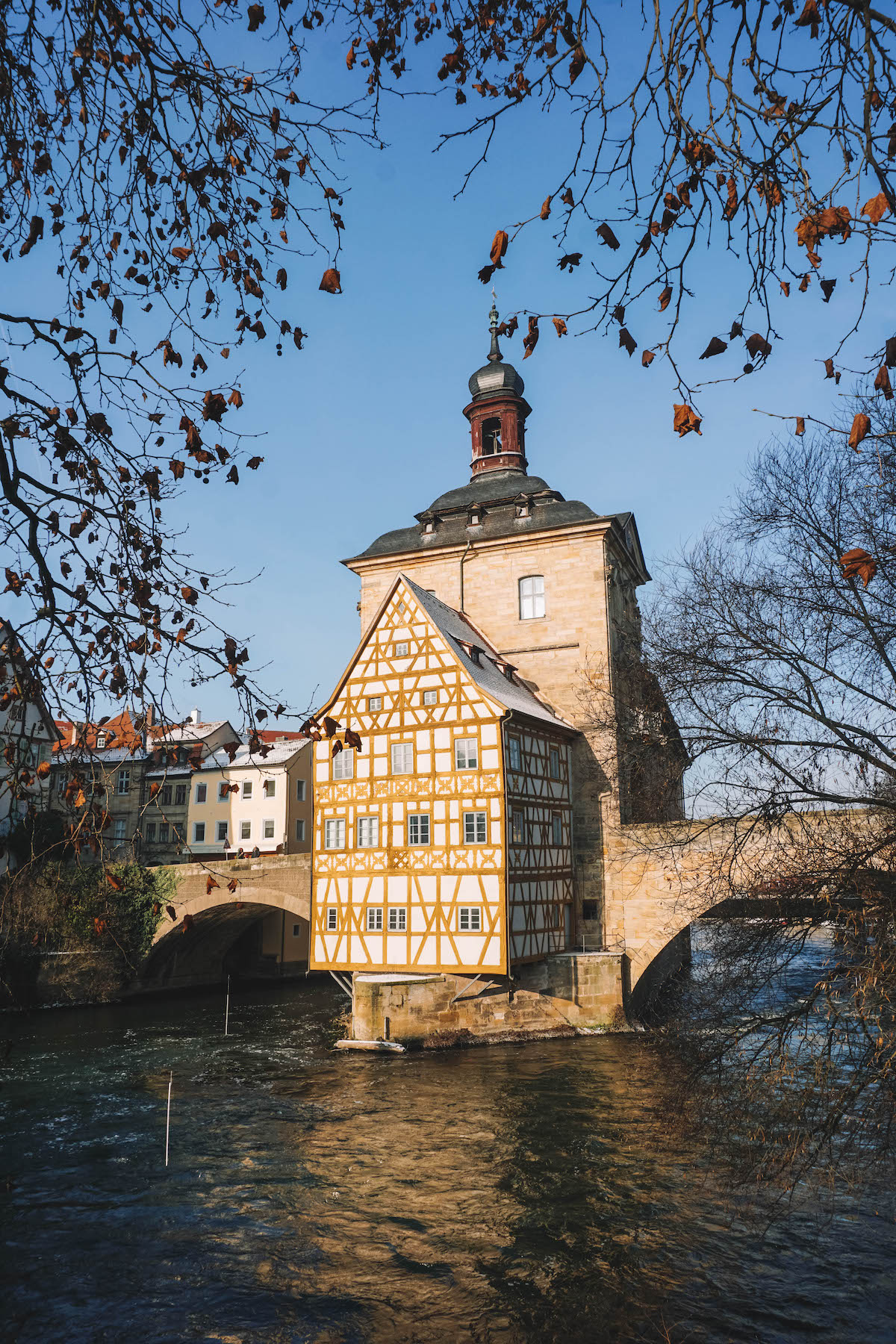 Travel time by train: 2 hours 30 minutes via ICE
I don't like saying that one city is prettier than another because it feels like picking which child is my favorite but …Bamberg is quite possibly the prettiest city in ALL OF GERMANY. Bold claim, I know!
The Old Town area is a protected UNESCO World Heritage site and because it's so compact you can easily show up for the day without an itinerary and uncover the city's gems at your own pace. However, if you're a Type A traveler like me, I recommend seeing "Little Venice" (Klein Venedig), the old town hall, and the cathedral as well as any other attractions that interest you.
And be sure to sample some of the city's famous smoked beer! I don't drink alcohol so I can't speak to the flavor, but I've heard it's — cough cough — memorable, to be sure.
Bye Bye, Berlin!
If you're ready to bust out of Berlin but can't go on an extended vacation just yet, take a day trip! This list of the best day trips from Berlin, Germany should get the trip planning process started and best of all you can visit each of these places by train.
Please leave me a comment below with any questions you have about the destinations shared in this post, and I'd also love to hear any more Berlin day trip recommendations you have!
Don't forget to follow me on Instagram to keep up with my daily adventures in Berlin and beyond!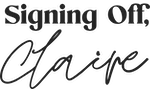 More German Cities Worth Visiting: