Known for its marzipan and its key role in the Hanseatic League, Lübeck is a city in northern Germany you won't want to miss!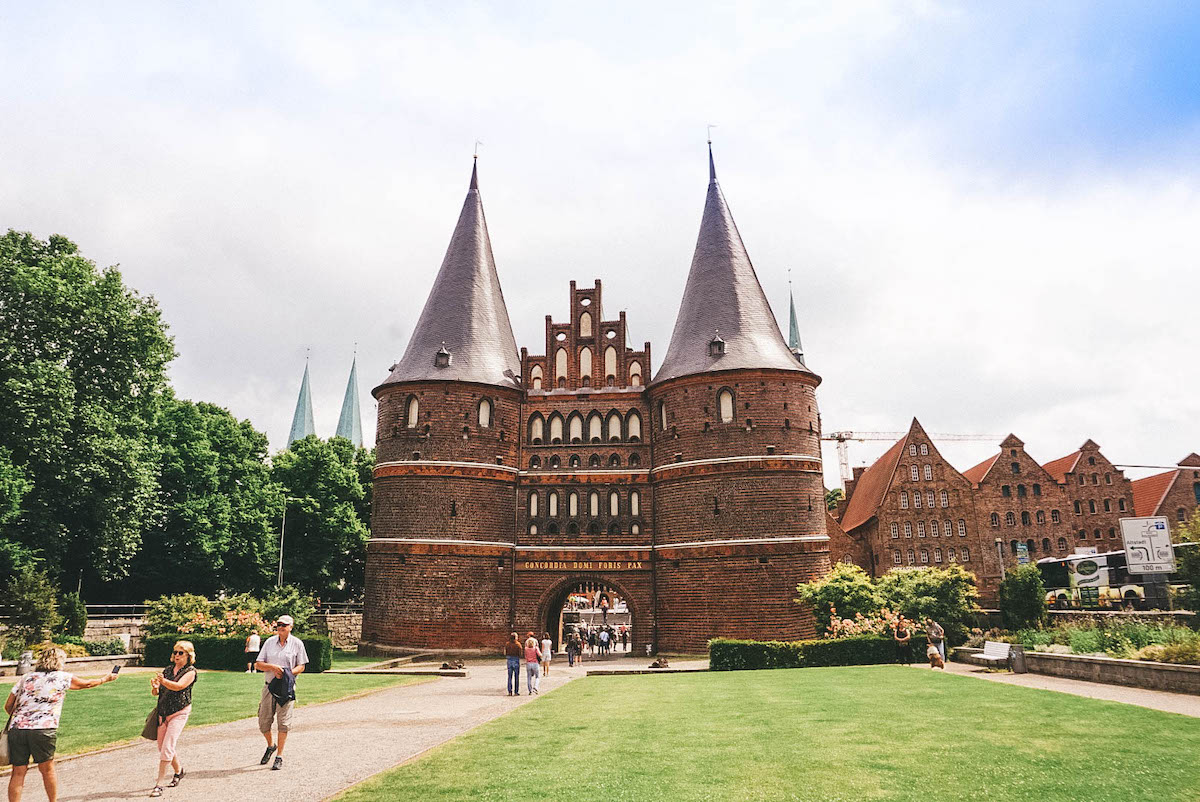 Lübeck might be on your bucket list for a few different reasons. Its maritime history is particularly significant, and anyone familiar with the Hanseatic League has most definitely heard of Lübeck. Lübeck was also the birthplace of the famous German writers Thomas and Heinrich Mann. And in 1987, the city was named a UNESCO World Heritage Site. 
Any of that ring any bells? Well, if not, here's the condensed version of why Lübeck should be on your radar: it's absolutely gorgeous, has a unique (and quite extensive) history, and the marzipan here is unreal. 
I'll admit, Lübeck's Old Town wasn't what I was expecting. Although there are plenty of historic buildings to admire, there are also plenty of streets that were clearly rebuilt following WWII. Plus, I didn't realize that Lübeck's city center is completely surrounded by water. 
Although Lübeck didn't look like what I'd pictured in my mind, I was still blown away by this port city. Below are my favorite things to do in Lübeck, Germany as well as some tips for your visit.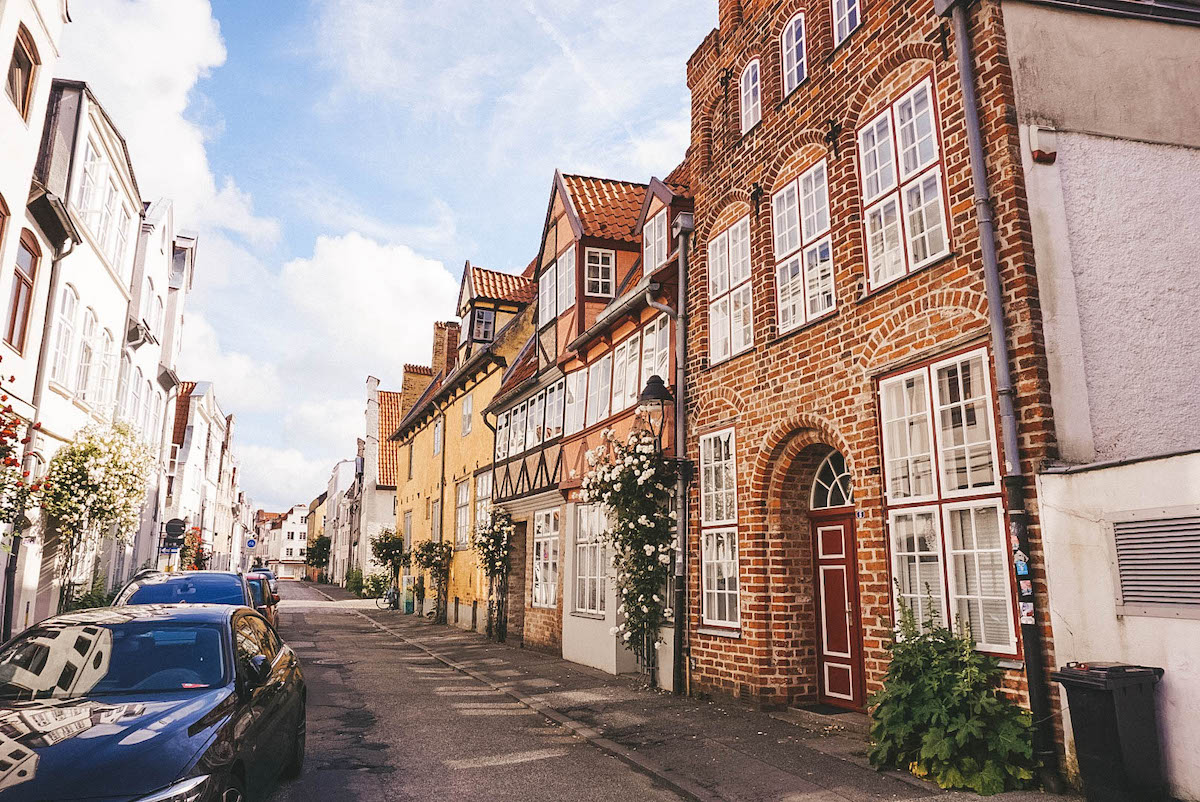 A Brief History of Lübeck, Germany 
Officially called the Hanseatic City of Lübeck, this port city was founded in 1143 by Count Adolf II of Holstein. During the reign of King Frederick II, Lübeck became a free imperial city. It created its own system of laws and was self-governed. 
The "Laws of Lübeck" that the city used were adopted by over 100 cities in the area. This should give you an idea of how influential Lübeck has been in shaping the history of Northern Germany! 
Moreover, Lübeck served as the headquarters of the Hanseatic League, an important trade network in the Baltic region. In fact, Lübeck was dubbed the "Queen of the Hanseatic League" because it played such a vital role. 
In March 1942, much of the inner city was destroyed during a British air raid. The city has been rebuilt since then, but not all of the historic architecture has been preserved. 
Tip: This is a very brief rundown of the history of Lübeck. For more info about the city, check out this article. 
The Best Things to Do in Lübeck, Germany 
If you want to "see it all," I recommend spending at least two full days in Lübeck. However, a single day should be enough to walk the entirety of the Old Town area and pop into a museum. 
In general, the Old Town is where's it at in Lübeck. All of the Lübeck attractions listed below are in the Old Town (which is the area of the city that's completely surrounded by water, you can't miss it!).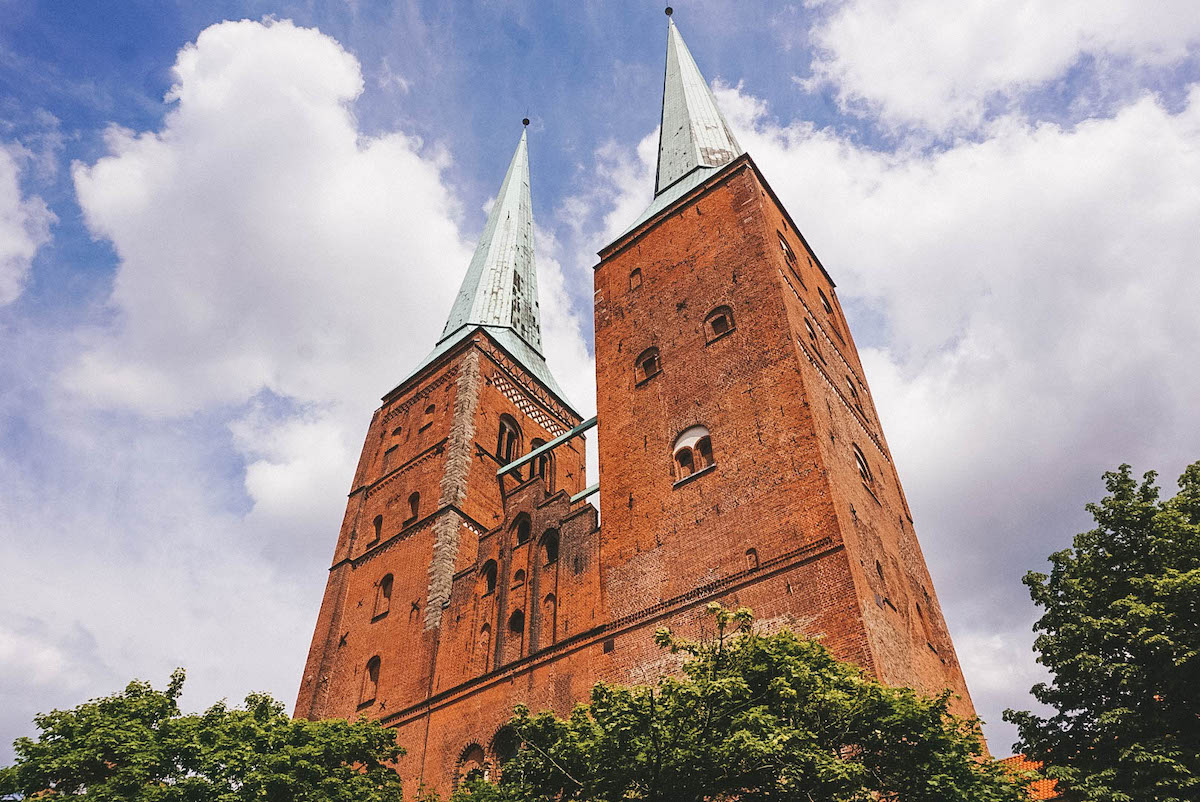 1. Lübeck Cathedral (Dom) 
The foundation stone of the Lübecker Dom was laid in 1160 by Henry the Lion. There was originally a wooden church built on this site, but a brick church in the Gothic style replaced it. 
The cathedral has three naves, and houses the most incredible Lettner clock. The clock is decorated with skeletons, perhaps to signify that life on Earth is fleeting but life in Heaven is eternal? I don't have the answer, that's just my best guess! 
The cathedral was burned down in 1942 during an air raid. It was re-consecrated in 1973 after being rebuilt.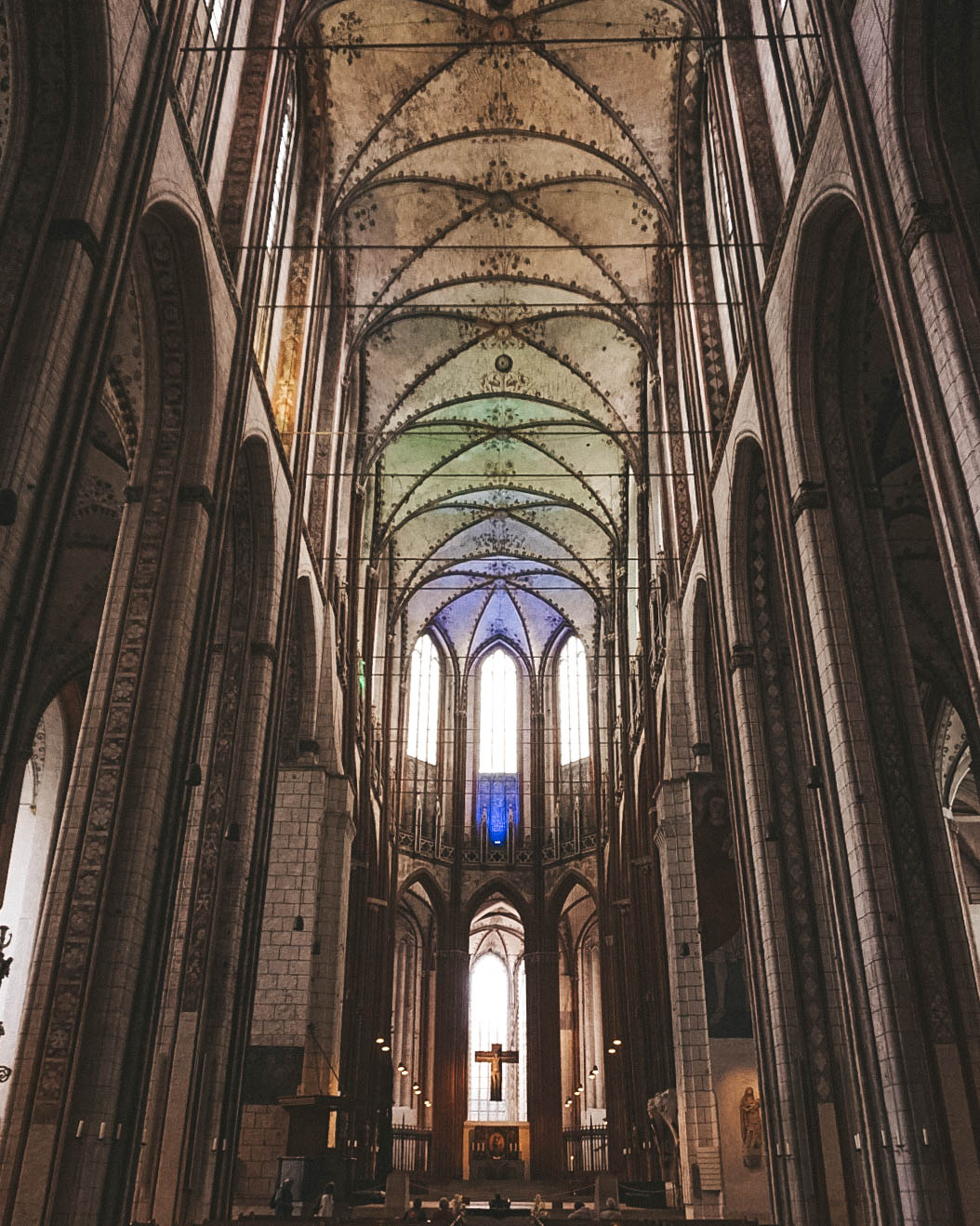 2. Church of St. Mary's 
The "Mother of Gothic Brick Churches," the Church of St. Mary's (St.-Marien-Kirche) was used as a model for more than 70 other churches in the region. Building on the church began in 1251. There's a fabulous astronomical clock inside, and the church in general is lovely. 
The church was heavily damaged by an air raid on Palm Sunday 1942, but it's since been restored.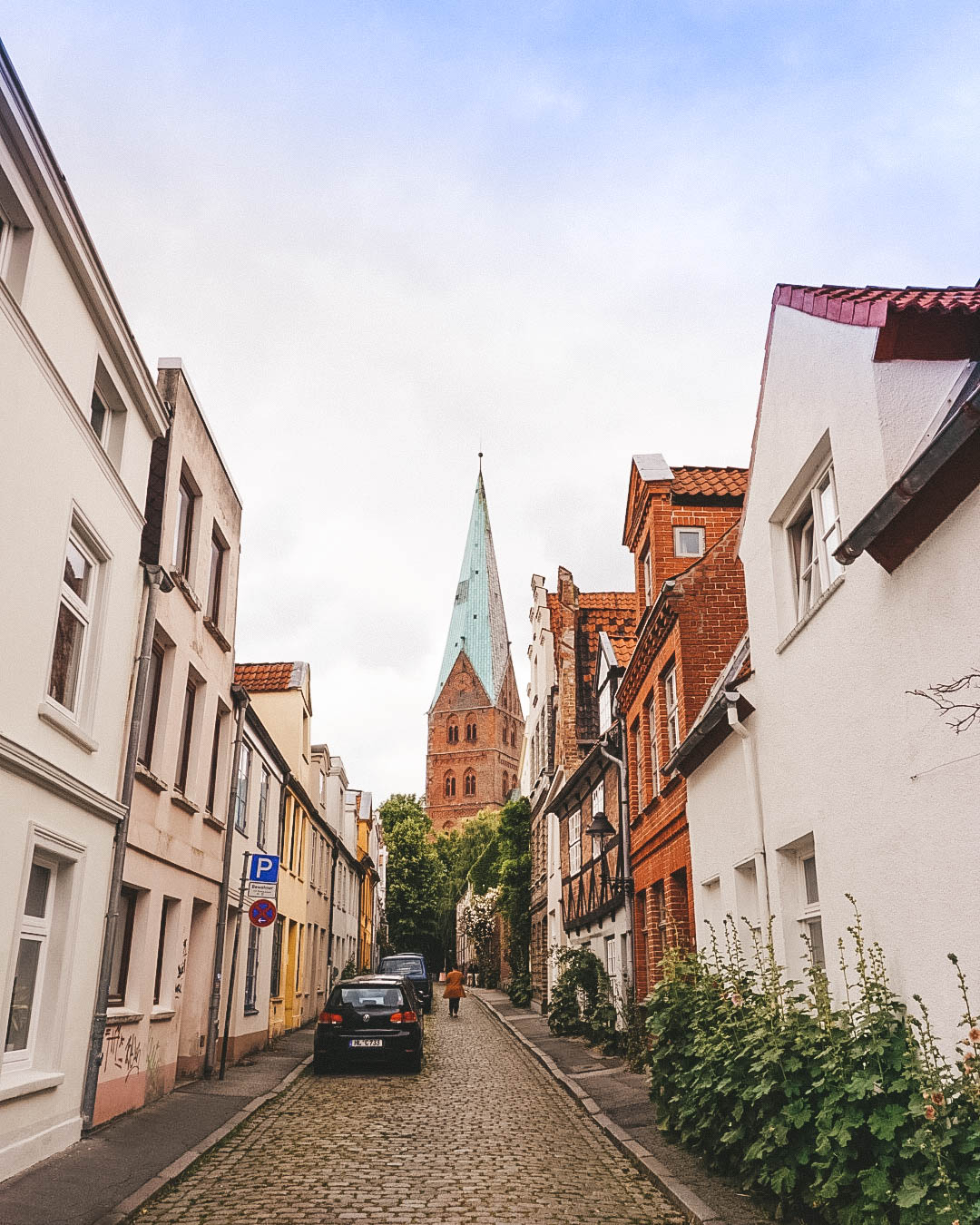 3. St. Giles' Church
St. Giles' Church dates back to the 14th century. It's decorated with Gothic wall paintings and has an impressive organ and pulpit. While I don't think St. Giles' is a "must see" Lübeck attraction, it's certainly worth visiting if you happen to be passing by! It's near the St. Annen Museum, so swing by if you can. 
Tip: Confusingly, the German name for this church is St. Aegidien, but in English it's called St. Giles'. Perhaps because it's dedicated to St. Giles' and there's no English equivalent to the name Aegidien? Not sure!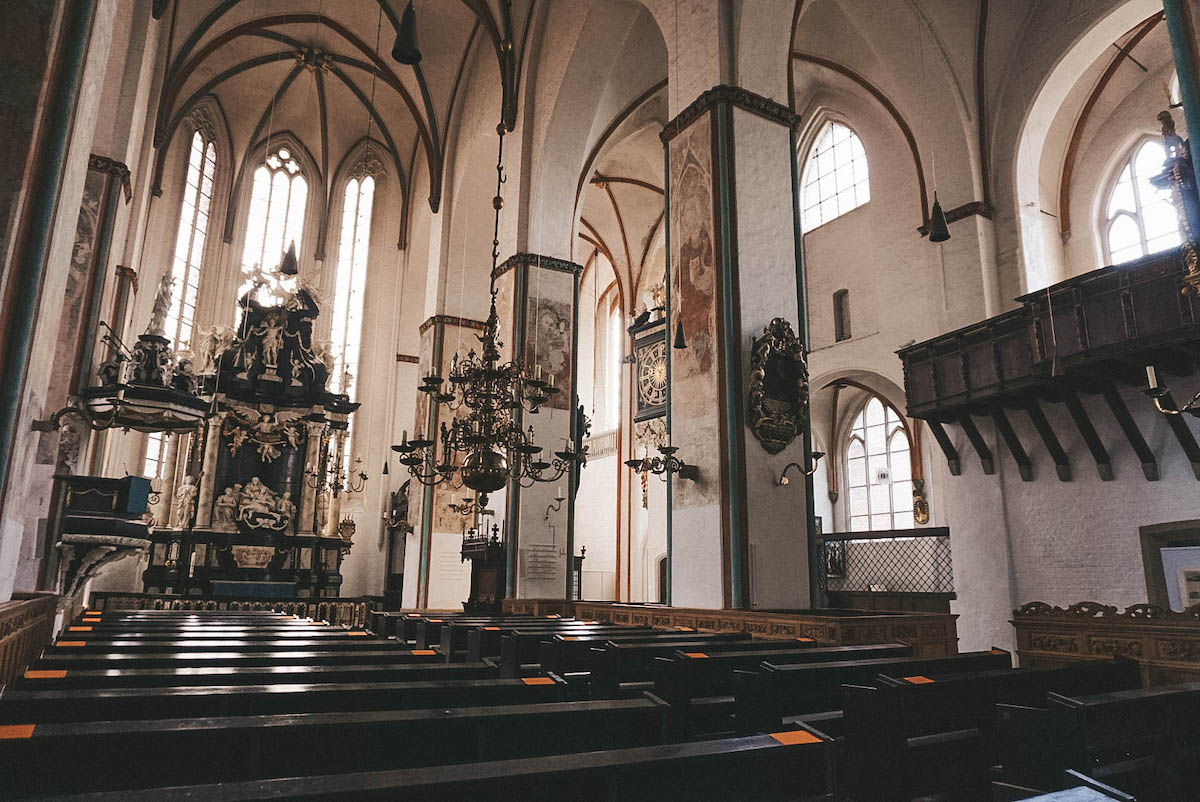 4. St. Jacob's Church 
Of the (many) churches in Lübeck, St. Jacob's (St.-Jakobi-Kirche) was my favorite. It was built in 1334 and historically has served as the church for sailors. Surprisingly, St. Jacob's was NOT damaged during WWII so all of the decorations are original to the building. 
In one corner of the church, there's an old lifeboat on display with a small exhibition nearby. It's to commemorate the sinking of the "Pamin" in 1957. I learned quite a bit from the exhibition and found it sad but interesting.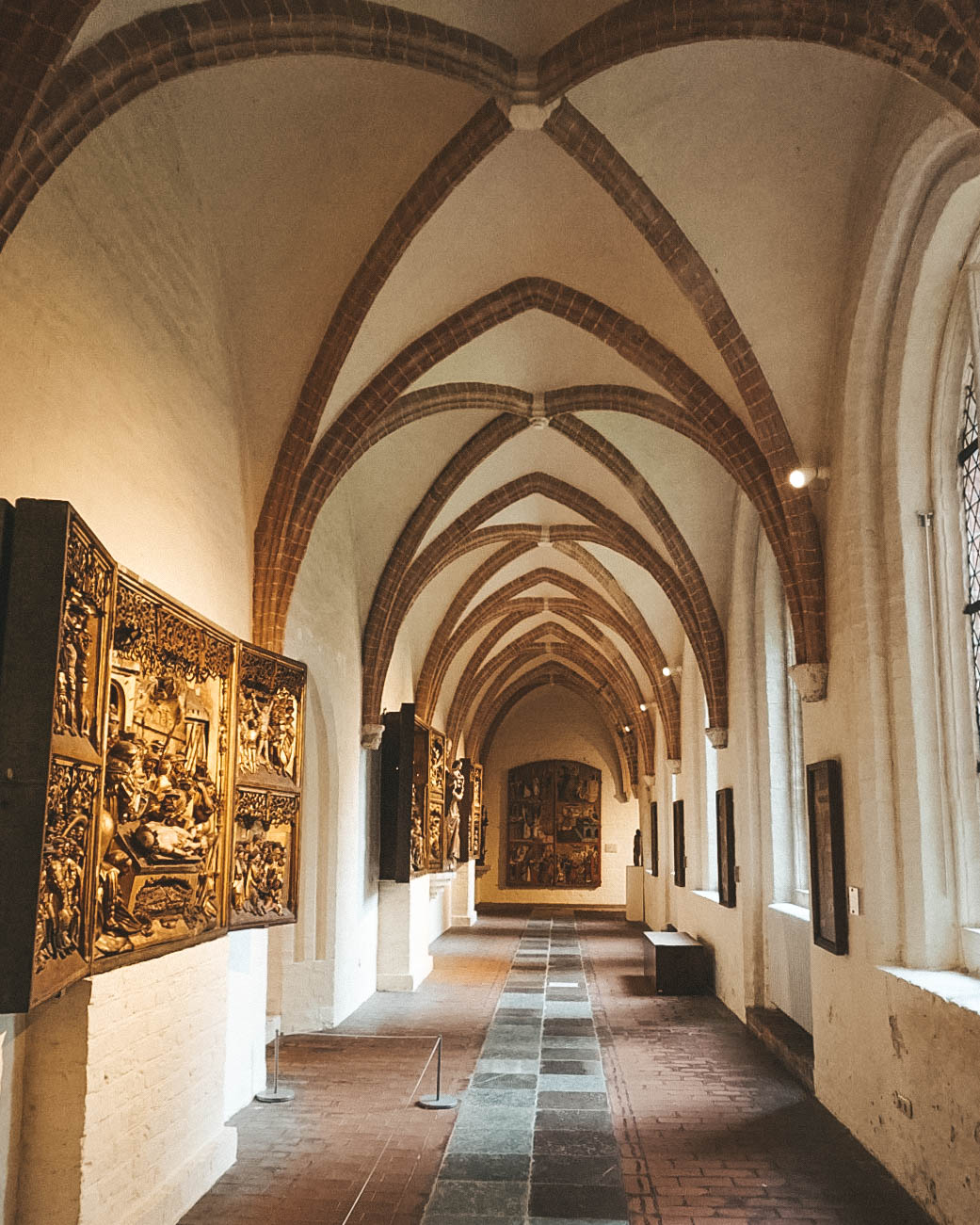 5. St. Annen Museum 
The St. Annen Museum is so-called because it's housed in the former St. Anne's Priory. The priory was founded in 1502 as a home for the unmarried daughters of wealthy Lübeck citizens. 
Today, the museum showcases a collection of sacred art from the 13th to 16th century. There's also a collection of household items and decor that illustrate what life in Lübeck was like between the 16th and 18th centuries. 
Give yourself about 3 hours to see everything at a comfortable speed. The museum is really interesting, and the building itself is beautiful!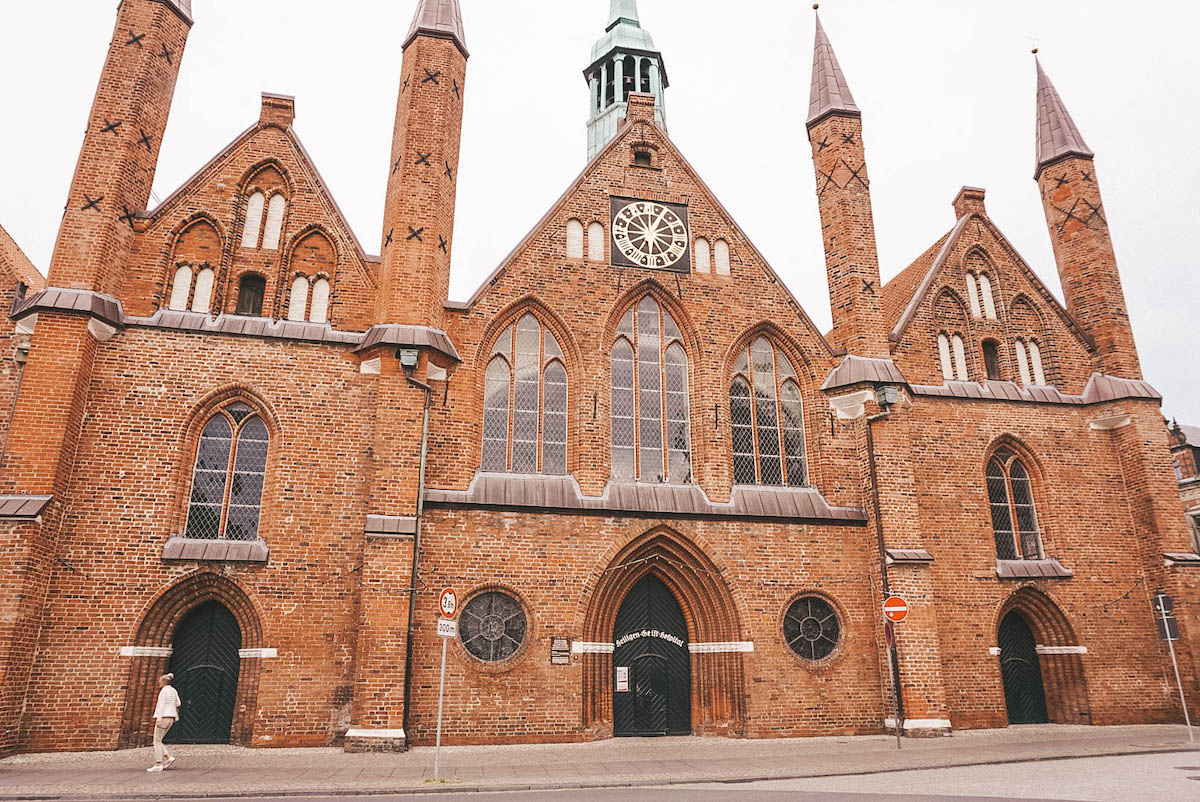 6. Hospital of the Holy Spirit 
Completed in 1286, the Hospital of the Holy Spirit (Heiligen-Geist-Hospital) is one of the oldest social institutions still in use in the world. 
You enter the hospital through the church in the front. In the back is the Long House, which historically has housed the elderly and others in need of air. People were given tiny "cubby holes" to live in, which had a bed, wash basin, and other amenities. 
The Long House wasn't open to the public when I visited. I believe it's in a state of disrepair and is in the process of being restored so it's safe to visit again. 
7. Behnhaus Drägerhaus Museum 
Part museum, part historic home tour, the Behnhaus Drägerhaus Museum is what (my) dreams are made of! The museum is located in two old homes dating from the 18th and 19th centuries; one was called the Behn Haus and the other the Dräger Haus, hence the name of the museum. 
The museum displays paintings from the 19th century and features works by artists like Caspar David Friedrich. There are also a few rooms that have been furnished to show how the families who'd inhabited the homes would have lived.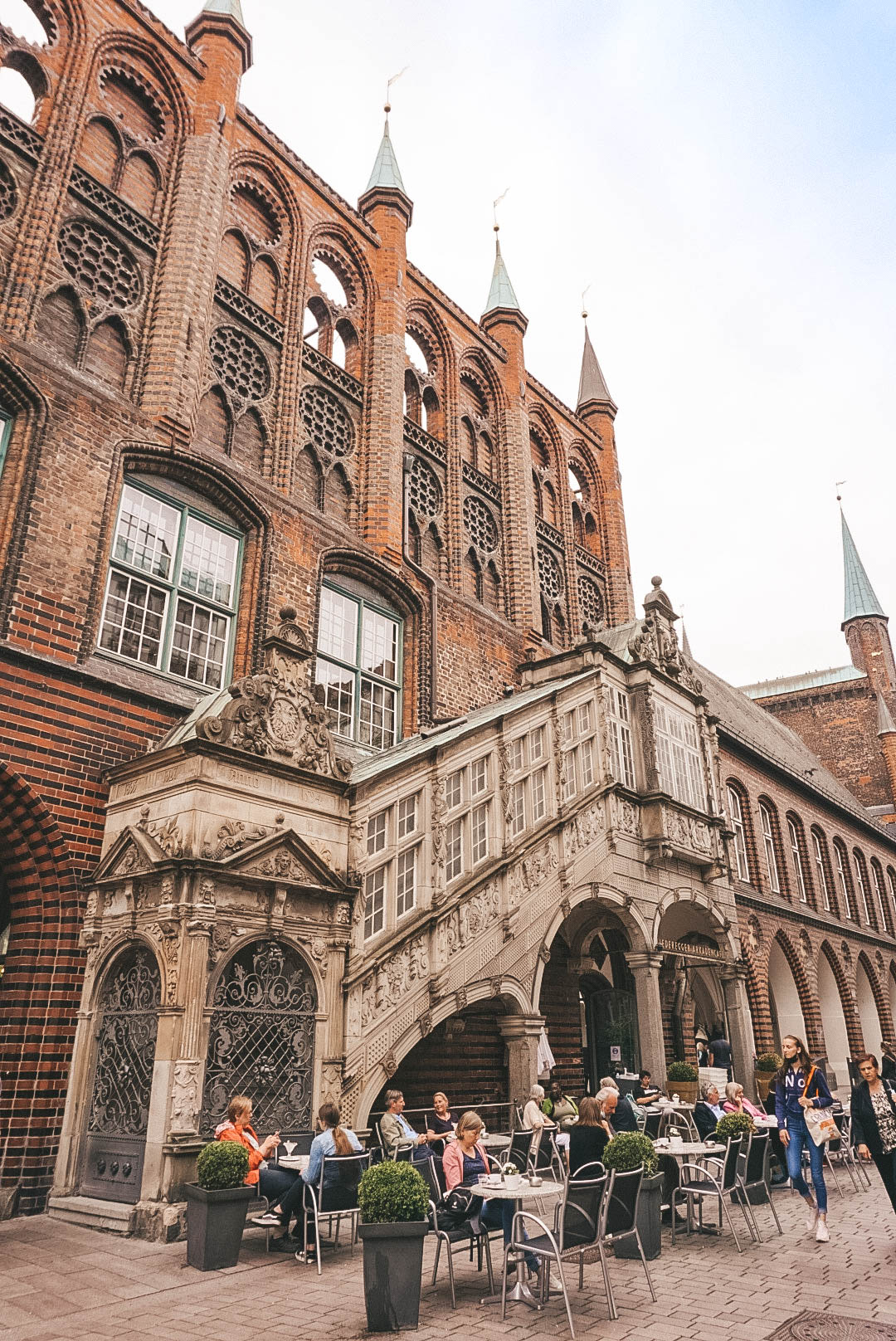 8. Town Hall & Market Square 
Lübeck's town hall is the most spectacular I've seen to date. Work on the town hall and market square began in 1230 and was built in brick in the Gothic style. The town hall has had extensions added to it almost every century since being built. The building you see today is a unique mixture of architectural styles.  
Tip: Note that this is still a working town hall, so if you want to see inside you'll have to sign up for a tour!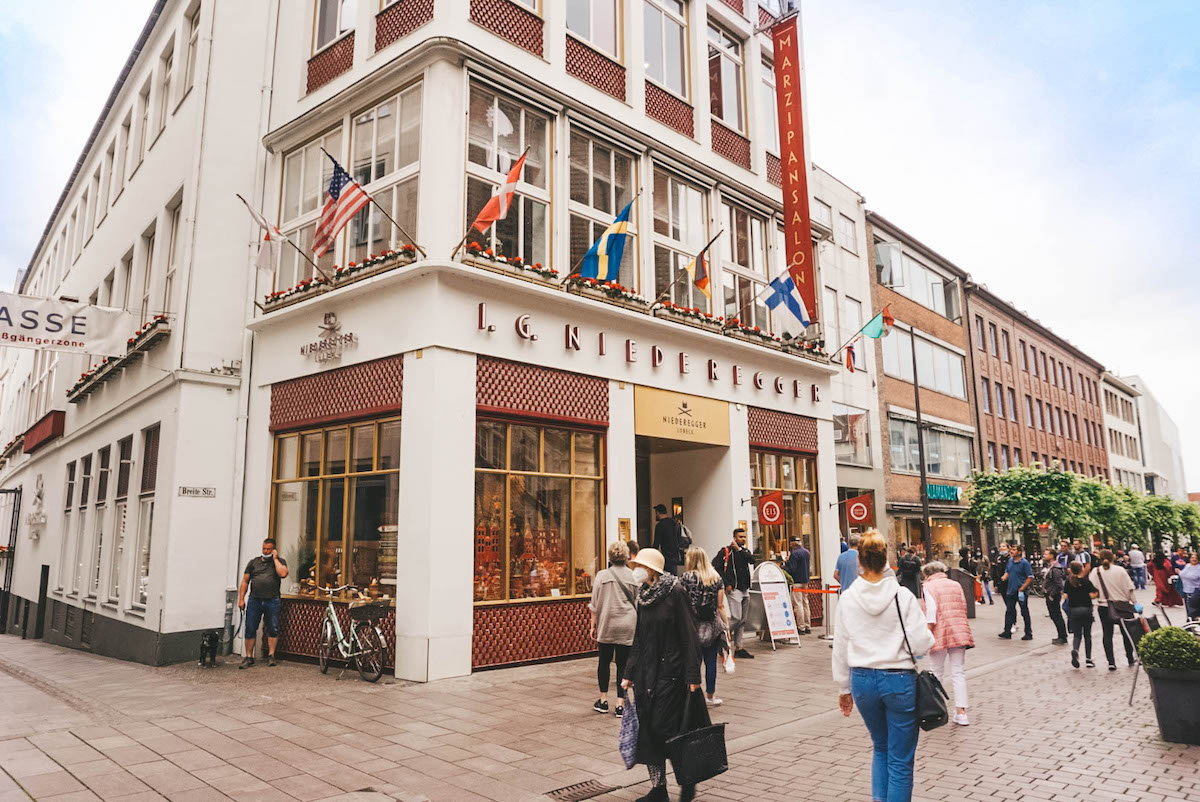 9. Cafe Niederegger 
Marzipan is a confection made of sugar and almond meal, and it's often shaped to look like fruits or vegetables. It's a popular treat in Germany year-round, but it's especially popular during Christmastime. And it just so happens that Lübeck marzipan is famous! 
Of the Lübeck marzipan producers, Niederegger is arguably the best known. It was founded in Lübeck in 1806 and is still popular today. Although you can find Niederegger in any German grocery store, it's worth visiting the Niederegger Café in Lübeck's Old Town, if only to admire the gorgeous marzipan creations in the window. I ordered a marzipan hot chocolate while I was there, and I swear it was sweeter than sugar!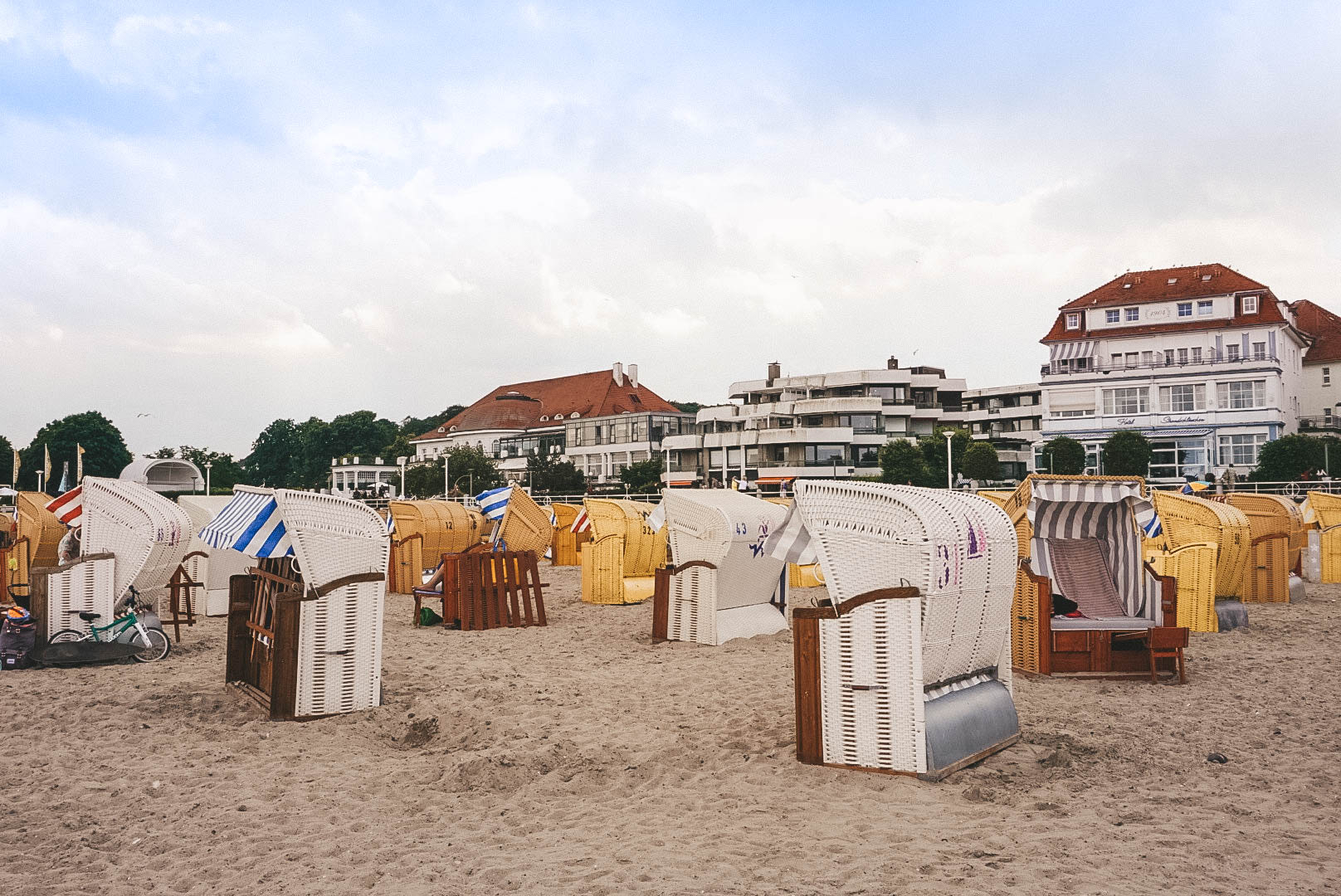 10. Day trip to Travemünde 
Travemünde is a popular seaside resort that's just 40 minutes away from Lübeck. I've been to the beach at Travemünde a couple times and loved my time there! The beach is a white sand beach, and the water is always chilly (it's the Baltic Sea, after all!). 
The nearby Old Town area has lots of shops and restaurants, and there's a small port area with many boats. If you have enough time to visit Travemünde while you're in the area, I highly recommend it! I think you'll quickly realize why it's been such a popular seaside getaway for Germans since 1802. 
Tip: Note that you must pay a small fee to use the beach. There are machines along the boardwalk that spit out a ticket after you've paid the fee. People actually do come around to check your ticket, so don't forget to buy one.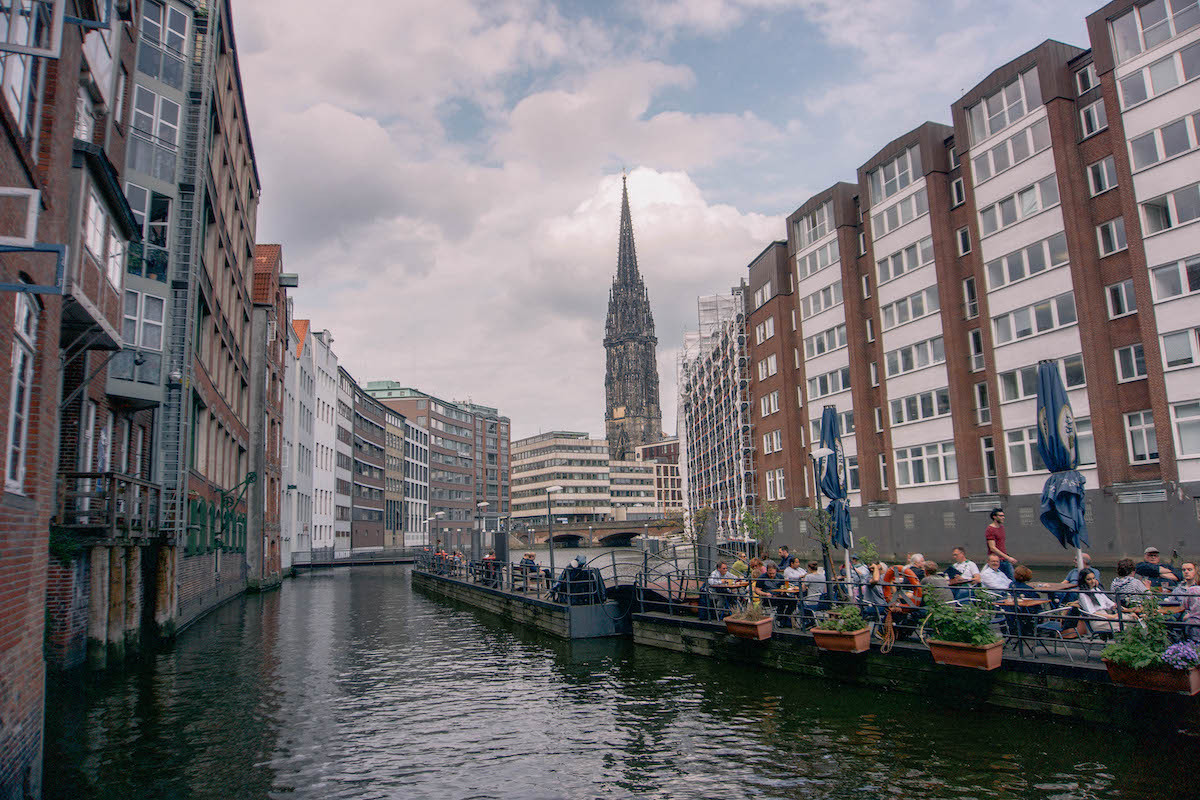 11. Day Trip to Hamburg 
I've visited Hamburg many times to see my friend Flora, and we have a blast every time! Hamburg is Germany's second largest city, and you definitely can't see it all in a day. However, if one day is all you have, it's better than nothing. 
Check out this post to read all of my suggestions on what to do in Hamburg during your first visit.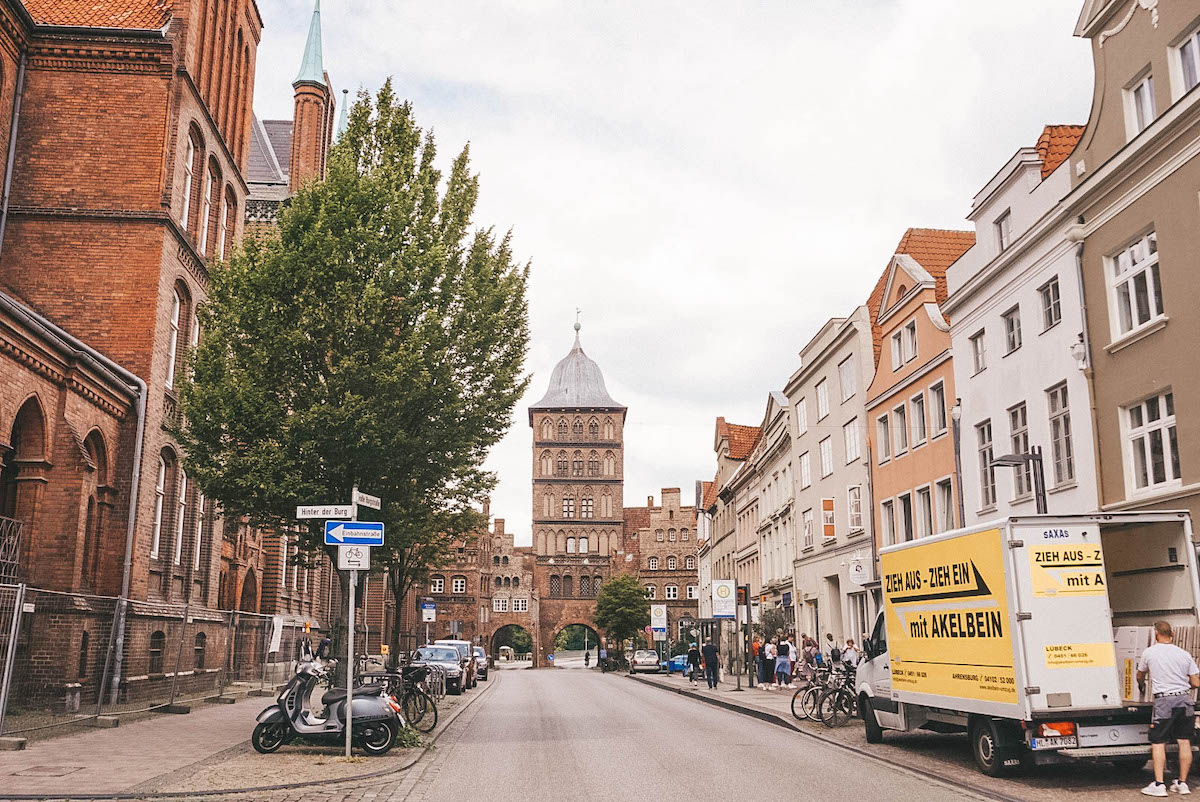 Even More Things to Do in Lübeck! 
Despite being on my feet for two full days in Lübeck, I still didn't manage to do and see everything the city has to offer. Here are even more things to do in Lübeck, Germany that I've heard great things about but haven't tried for myself: 
Museum Holstentor — Museum dedicated to Lübeck's trading history, housed in one of the last remaining city gates.
European Hansemuseum — This museum is housed in an old monastery. It discusses Hanse history. 
Willy Brandt House — Willy Brandt was the Chancellor of Germany from 1969 – 74. Entrance to the museum is free. 
Tips for Your Visit 
Save your museum ticket — Many of the museums in Lübeck are part of the same museum family. If you show your ticket from one museum when you visit another in the same family, you'll get the second museum ticket at half price! 
Time needed — You'll need about two full days to see and do most everything, assuming you're staying inside the Old Town.  
Coming from the train station — The Old Town is within walking distance of the train station, but busses also run between the two. 
Storing your luggage — There are lots of storage lockers at the train station. If you'll be in Lübeck for just a day, it's worth locking up your luggage so you don't have to haul it over the cobblestone streets.  

Excited to Discover Lübeck, Germany? 
There is a lot of history to learn and things to do in gorgeous Lübeck! I was dead on my feet after two days there, but I'm glad I managed to see so much of the beautiful city. 
If you have any questions about visiting Lübeck, drop me a comment below! 
Tell me: Were you familiar with Lübeck before reading this post?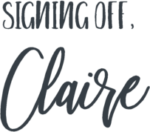 More Cities in Northern Germany to Visit: