There are SO many things to do in Hamburg, Germany. Here's what you need to do the first time you visit. Give yourself at least a weekend to see it all!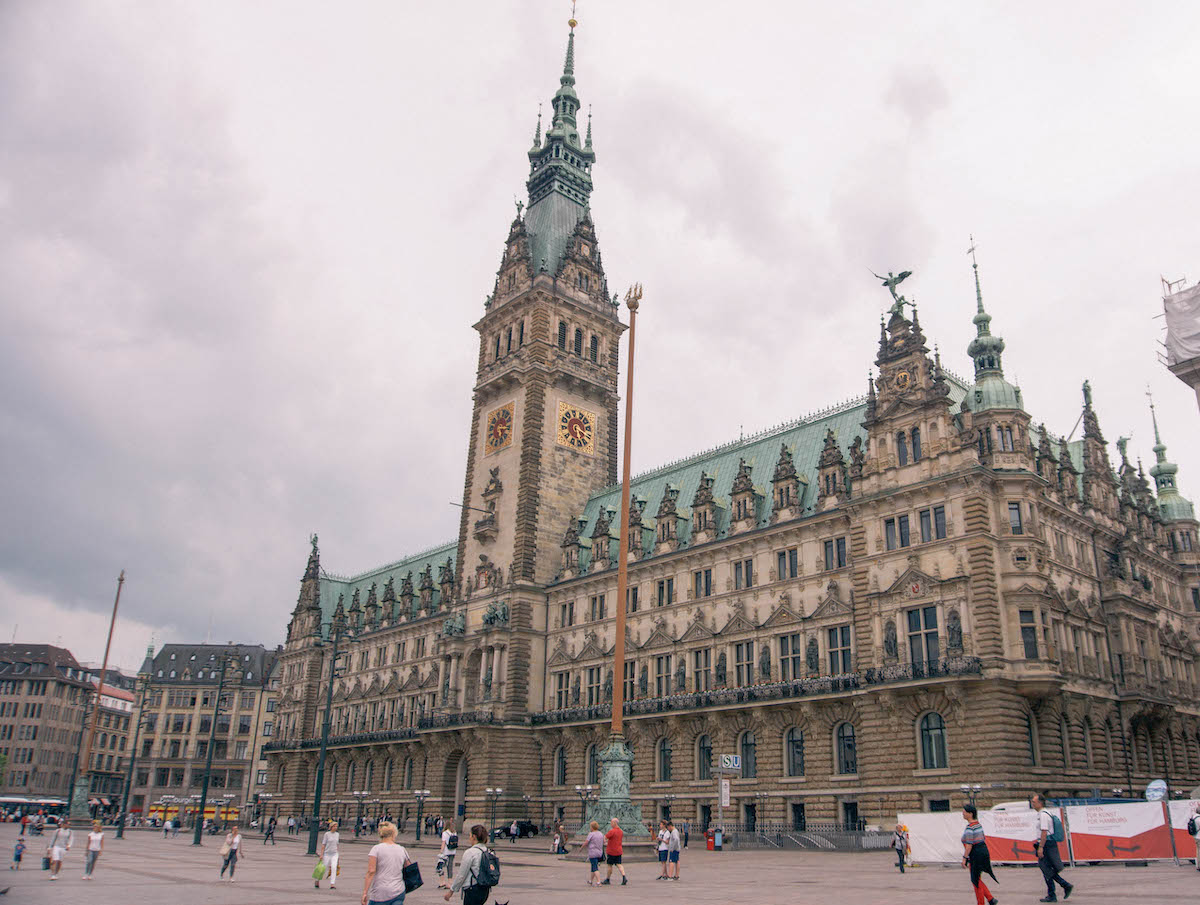 Hamburg has it all: a rich history, beautiful architecture, and bomb seafood. I spent my first week in Germany here before taking the train to Berlin to begin the visa application process, and I'm so incredibly happy I had the foresight to book a trip to Hamburg. Initially, the major reason I wanted to visit Hamburg first was become one of my best friends from college lives here. But as moving day drew closer, I began to get really excited for my visit to Hamburg. In the midst of packing my life into two suitcases and saying goodbye to friends and family, planning my trip to Hamburg took a backseat. I was so focused on just getting myself to Germany, that it wasn't until a week before my departure that I realized, holy crap, I'm about to fly into one of Germany's most famous cities!  
Needless to say, Hamburg did not disappoint. Although Hamburg is Germany's second largest city, it felt fairly small to me (remember, I spent the last three years living in NYC). Because of that, I didn't feel like I needed to rush at all to see the sites, and I thoroughly enjoyed sleeping in and exploring this gorgeous harbor city at my own pace. Before flying to Germany, I jotted down a handful of things I wanted to see, but I didn't have a set itinerary, and everything worked out perfectly
If you're considering a trip to Hamburg, I say go for it. Three to four full days is plenty of time to leisurely explore the city, but if you stay for longer there are cute towns nearby you can make a day trip of. Below are the things you absolutely must do your first time in Hamburg. Most of these are really popular destinations, but I thoroughly enjoyed them all and can't imagine skipping any of these on a trip to Hamburg!
Take a free walking tour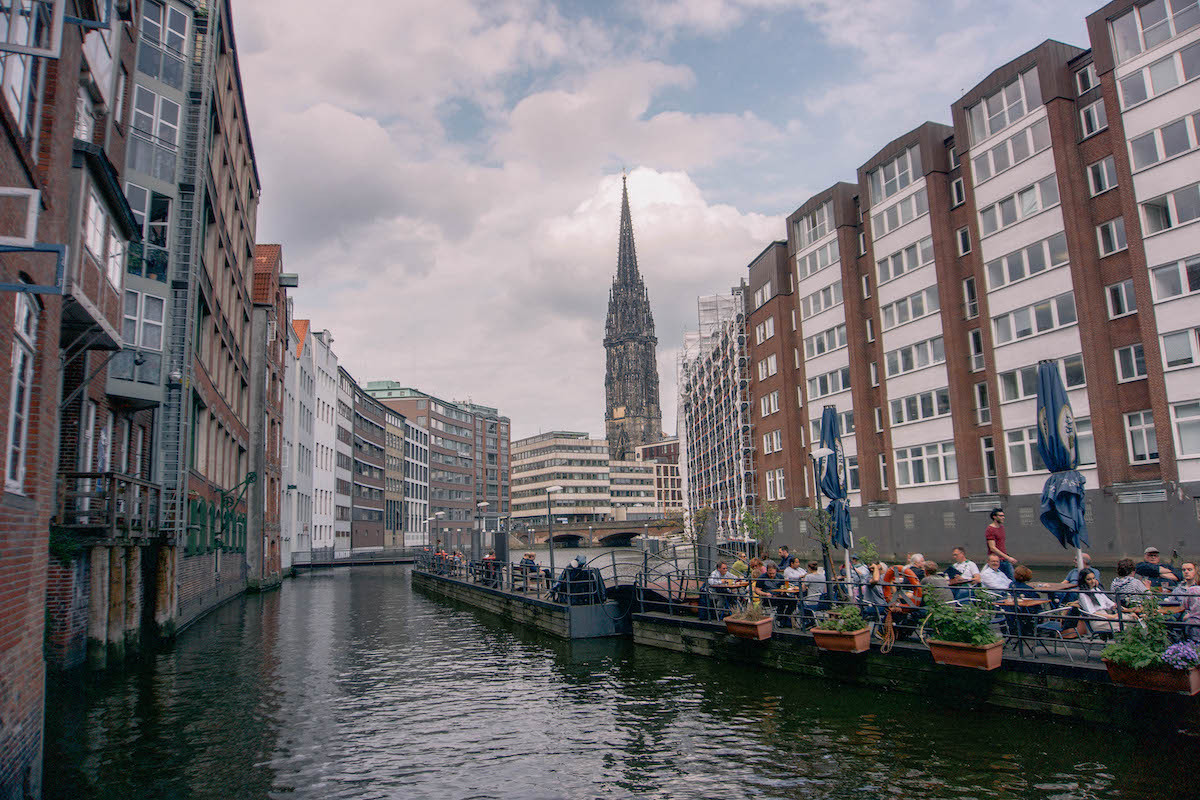 You guys know I love me a free walking tour. I hate bus tours, boat tours, and pretty much every other tour that makes me feel like livestock being shuttled around a city, but for some reason I LOVE walking tours. And when they're pay-what-you-want? Even better. I highly recommend taking Sandeman's free walking tour of Hamburg. It's around three hours long and you'll learn about some of Hamburg's most famous buildings and the key points in history that shaped the city as we know it today. I like to take walking tours the first day I'm visiting a new city because I always come away with a handful of places I want to return to so I can explore them more thoroughly. After the Sandeman's tour was over, I immediately retraced my steps and visited the sites I wanted to learn more about.
Relax in Planten un Blomen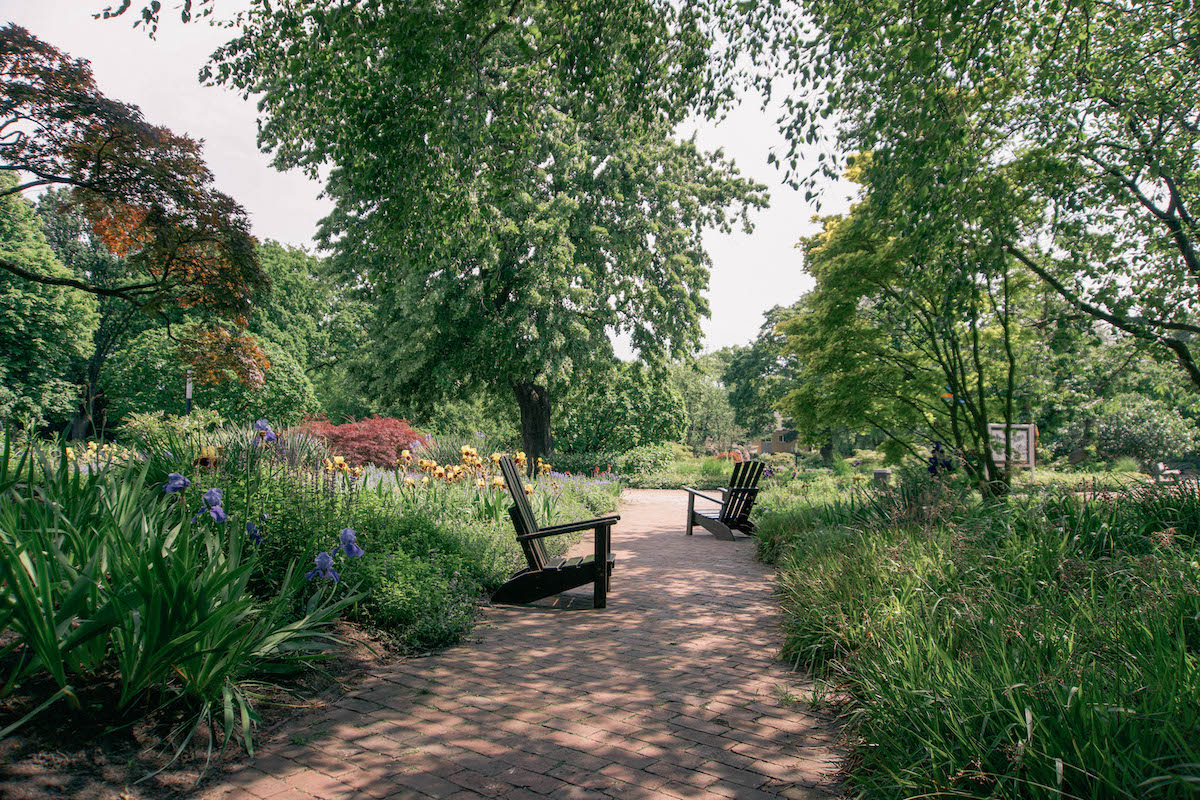 Planten un Blomen (Plants and Flowers) is part public park, part manicured gardens. It's surprisingly large, with lots of quiet shady spots tucked away behind clusters of trees and bushes. During the warmer months, it's packed on the weekends, but because there are so many secluded areas to escape to it doesn't feel overwhelmingly busy. Scattered throughout the park are comfy lawn chairs for you to relax in — definitely snag one if you can! Flora and I picked up some vittles at the local Bio Markt and had a picnic lunch by the waterfall. We then sniffed our way around the blooming rose garden and explored the conservatory before finally parking it in the shade. I'm not sure how exciting Planten un Blomen would be in the winter, but it's a must-do Hamburg activity if the sun is out!
Bargain hunt at the Flohschanze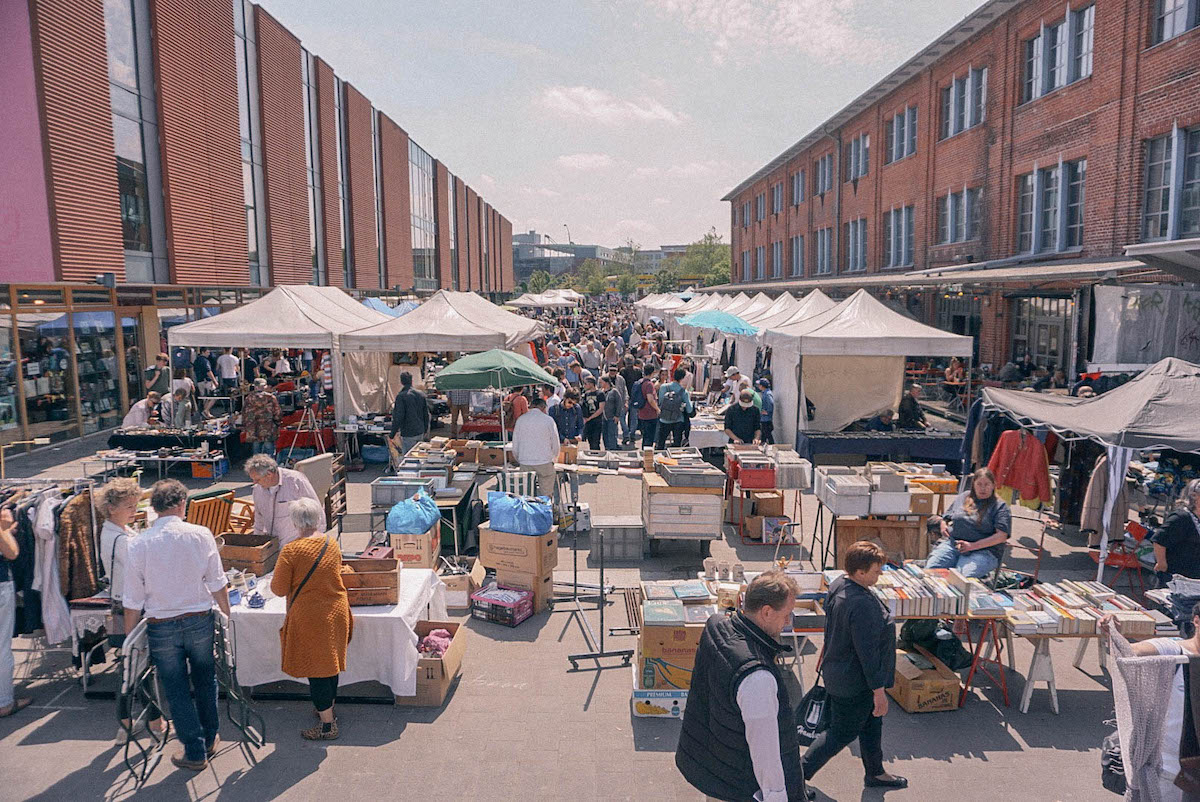 The Flohschanze is a massive flea market that occurs every Saturday in the Karolinenviertel. As with any flea market, there's a good amount of cheap junk here, but there's also a lot of gently used furniture, ceramics, handmade art, books, and CDs. If you're actively looking for something in particular, give yourself at least 90 minutes to scope out the flea market and do some digging. Flora and I were repeatedly drawn to sets of silverware made of silver and fine porcelain plates (don't you think this would look nice in my kitchen?), but we talked sense into each other (do you really need to spend 100 Euros on silverware?) and managed to escape without doing any damage to our bank accounts. Even though we didn't buy anything, we still enjoyed looking at all the goods on display.
Enjoy the view from the Elbphilharmonie
The Elbphilharmonie is supposed to be the best concert hall in the world. Built on top of an old warehouse building, the top glass section is made with curved window panes that add to the concert hall's overall wave-like appearance. If you're not a classical music lover, don't fret. You can still see parts of the Elbphilharmonie without paying a dime. Just grab a (free) ticket from the box office and hop on the world's longest escalator (seriously!) to see Hamburg from the concert hall's viewing deck. You'll be treated to a lovely view of the Elbe River, as well as Hamburg's brand new HafenCity. Note that the viewing deck gets fairly crowded on the weekend, so visit during the work week if that would bother you.
Wander around the Speicherstadt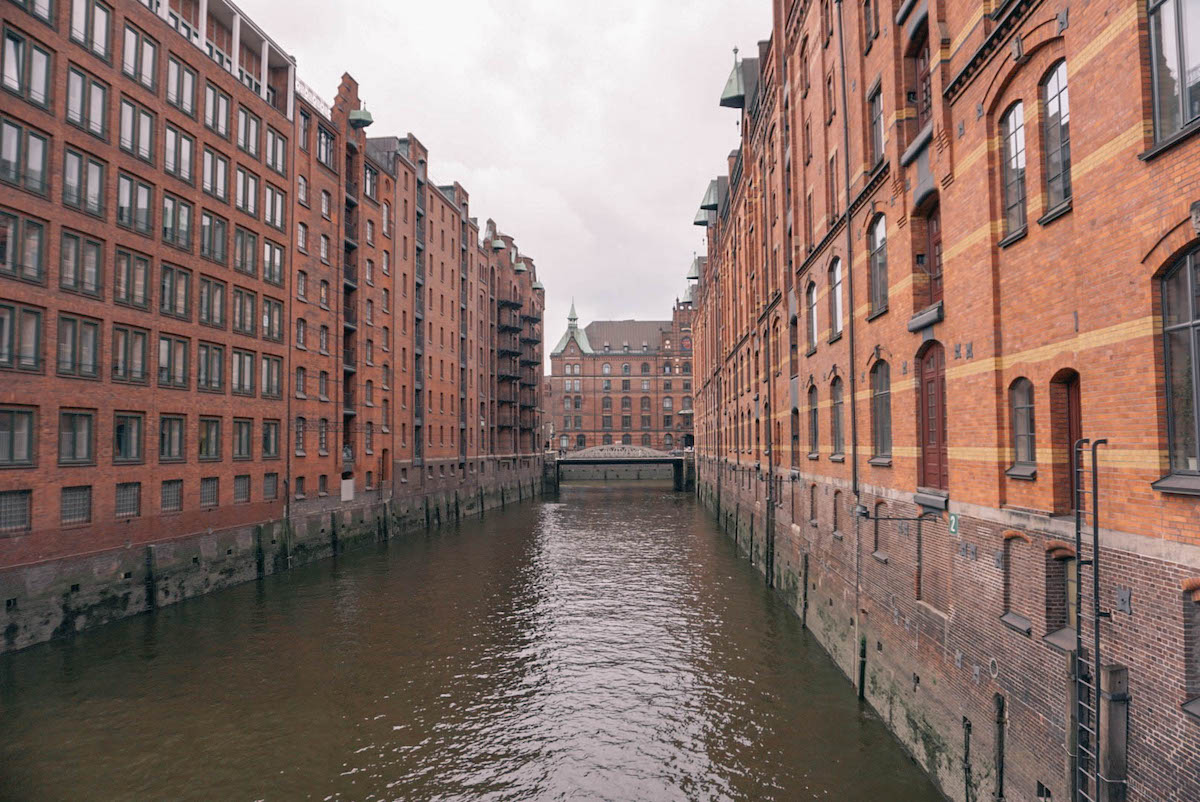 Now a UNESCO World Heritage Site, Hamburg's Speicherstadt is the world's largest warehouse district. The buildings are all made of red brick, and canals run throughout the area. There's not a lot to do here, but the beautiful buildings make for great photos. You'll find quite a few coffee and tea stores here, as well as oriental carpet sellers (the Speicherstadt has always been a customs-free zone, so if you're looking for a good deal on a carpet, this is the place to buy one). The Elbphilharmonie is near the Speicherstadt, so you can easily visit both in the same afternoon.
Go for a walk around the Außenalster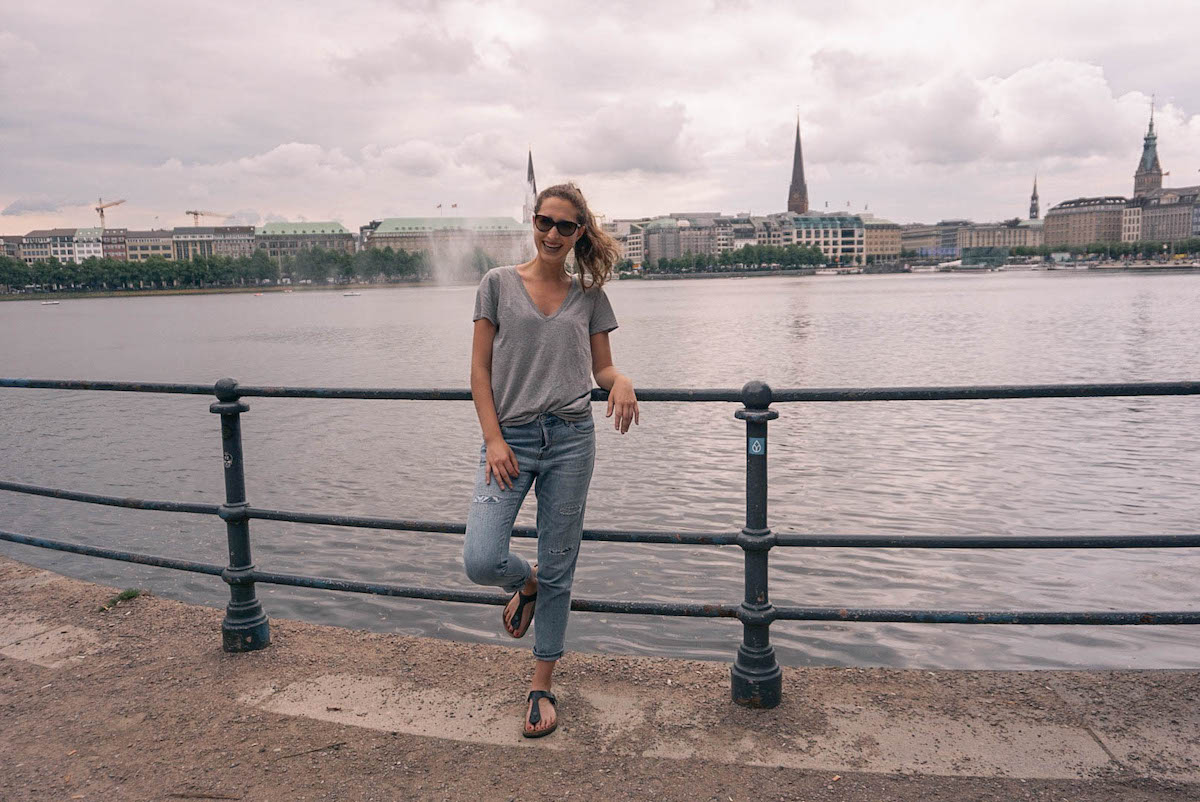 The Alster is a tributary to the Elbe River, and in the city center it's been divided into two large lakes (the Binnenalster and the Außenalster). If you need to stretch your legs, take a walk around the Außenalster. The view of Hamburg's city center from the other side of the lake is gorgeous, and the houses in the area are definitely worth oogling. You can also follow the walking path well past the outer lake area and continue down the winding river into the quieter, ritzier neighborhoods in Hamburg. Whether you stick to the Binnenalster or go for a longer stroll, I think you'll really appreciate this beautiful part of the city!
Visit the Kunsthalle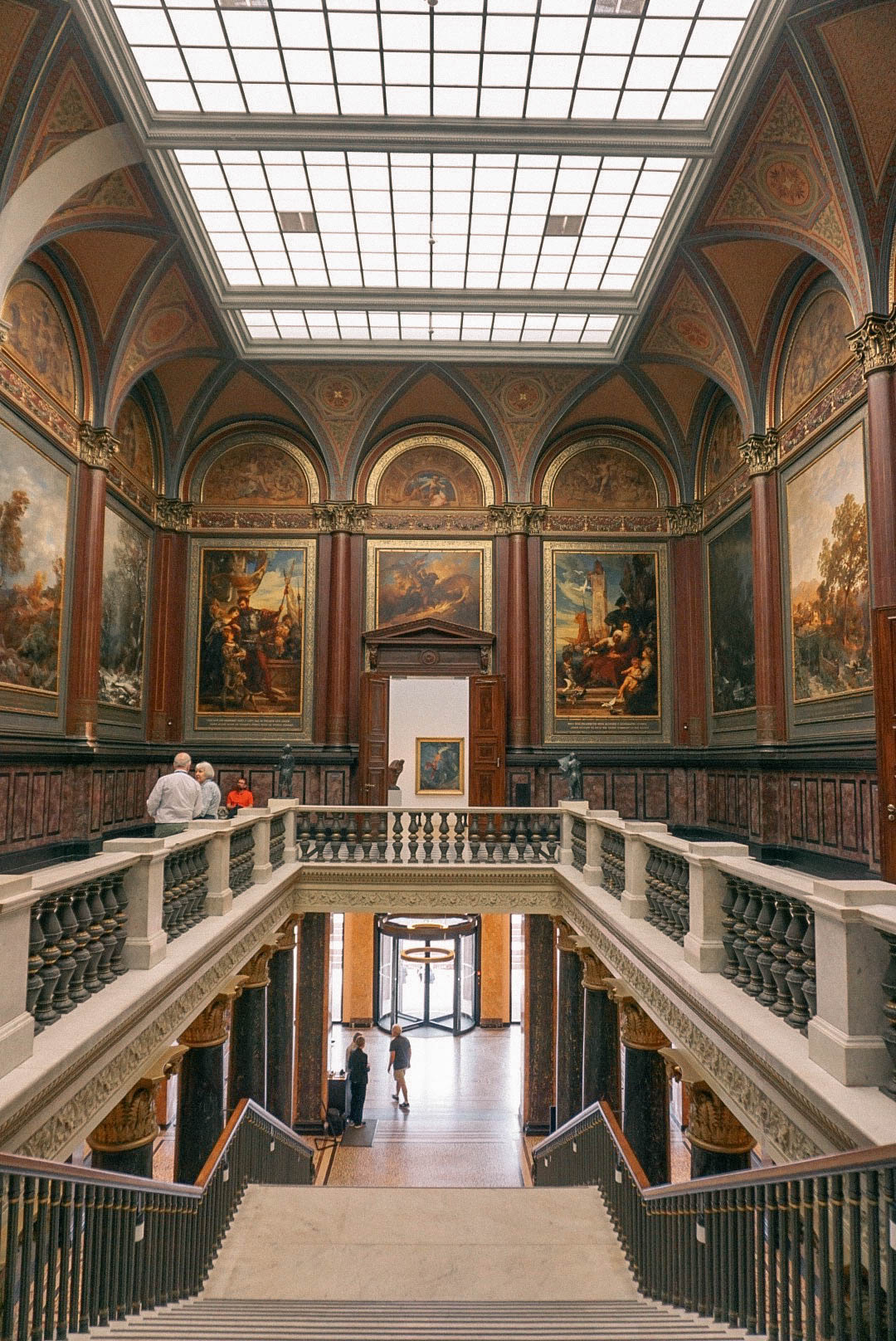 If you have a free afternoon you're looking to fill, pop into the Hamburger Kunsthalle. This art museum is overflowing with Old Master paintings (specifically, lots of medieval artwork and altar pieces) and artwork from the 19thcentury. Although I enjoyed my visit to the Kunsthalle, I don't recommend it for people who aren't massive art museum lovers. I say this simply because most of the artwork on display here are paintings hanging on walls, with minimal descriptions about what it is you're looking at. Unlike the Victoria & Albert in London and the Met Museum in NYC, there's not a lot of variety in the art that's displayed here. So if you prefer sculpture or historic artifacts or the decorative arts, this likely isn't the museum for you. 
Pop into St. Michael's Church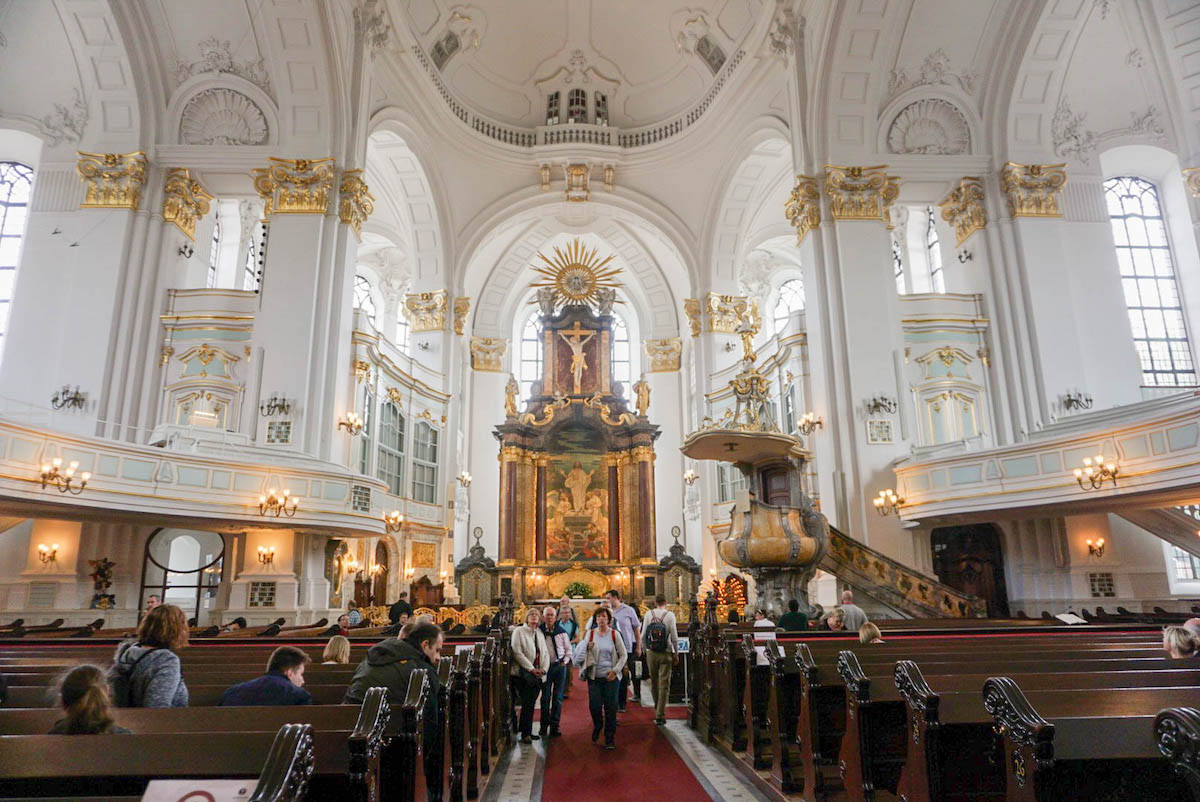 In a word, St. Michael's is stunning. This Lutheran church was designed in the baroque style and the interior is painted in shades of white and light blue. Flora and I stopped by St. Michael's to rest our feet for a bit, and we were both blown away by how light and airy the church feels, despite the fact that every piece of wood inside that church has been carved into elaborate patterns. For another great view of the city, you can climb the clock tower for 5 Euros. Personally, I'd say save your cash and enjoy the view from the Elbphilharmonie, but the option is there if you enjoy that sort of thing! 
Window shop in Altstadt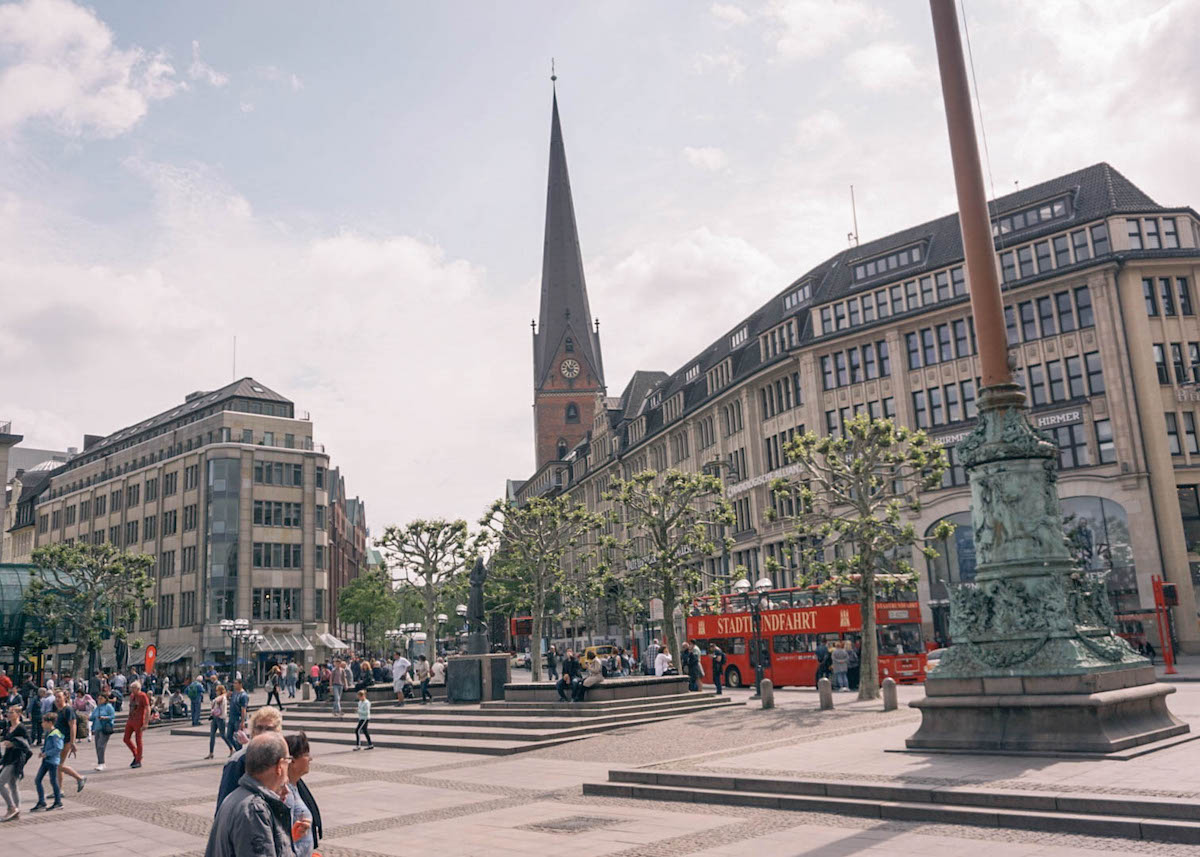 Hamburg's city center has plenty of shops, and then some. If you're looking for more affordable options, hit up Mönckebergstraße in the Altstadt area. Here you'll find shops like Mango, H&M Home, and Lush. Even if you're not keen on widow shopping, it's worth coming here just to admire the architecture. This shopping district is near the Hauptbahnhof, so this is also a great area to kill time if you're waiting to catch a train but don't want to wander too far from the train station. Note that there's also lots of shops near the Jungfernsteig U-Bahn stop (the buildings are really pretty there too!).
Now that you know what to do in Hamburg, you can officially get pumped for your upcoming trip! What's that? You haven't booked your tickets yet? You'd better get on that, because Hamburg is definitely worth visiting!
Tell me: Have you ever been to Germany before?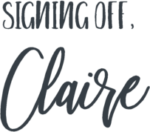 Love Europe? Give these posts a read:
Save this post to Pinterest!