"NYC on a budget" may seem like an oxymoron, but I promise it's doable! Here are my top tips for saving money on a trip to the Big Apple.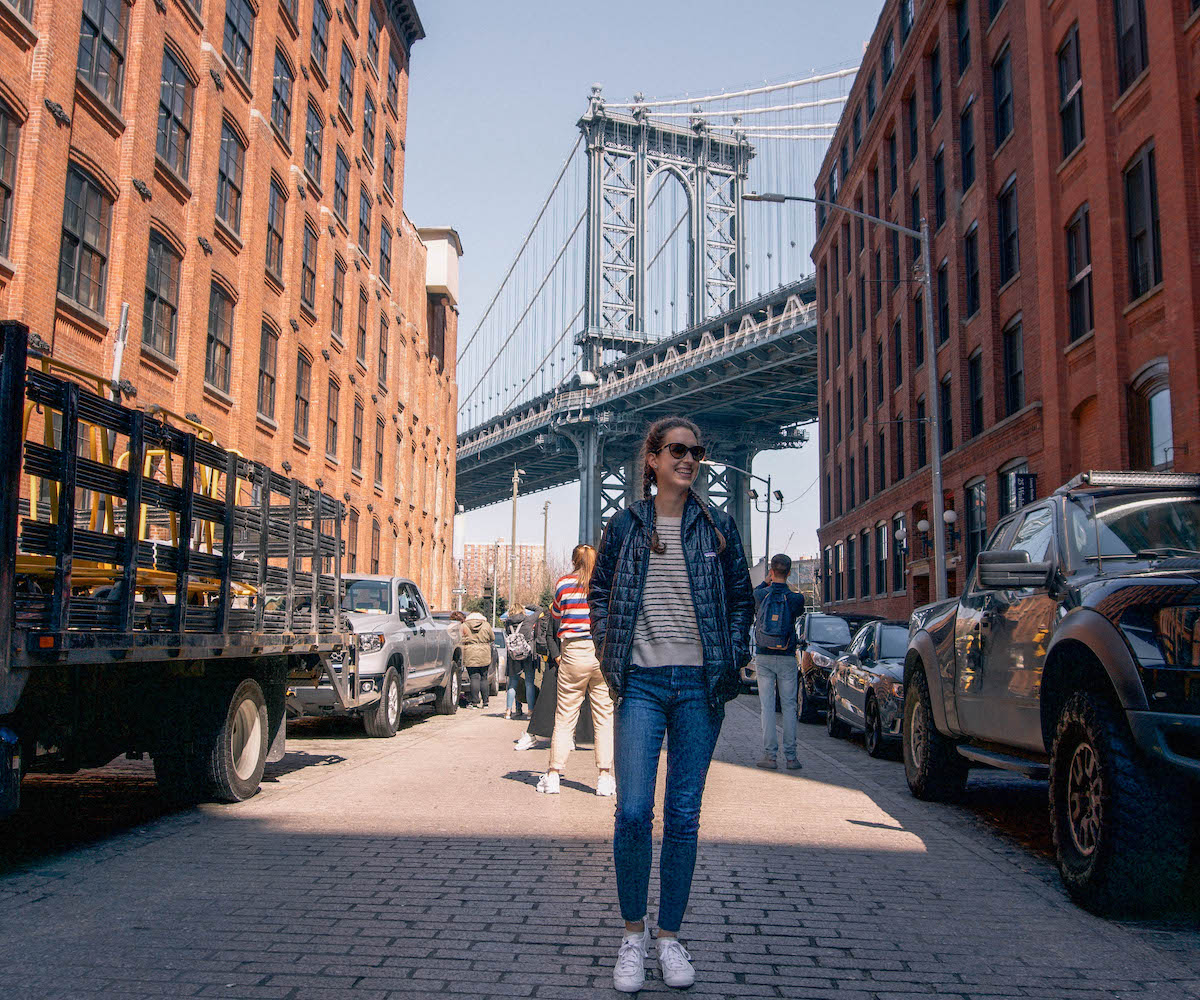 You already know living in New York City is expensive, I don't have to tell you that. But believe it or not, visiting NYC doesn't have to be. 'NYC on a budget' may seem like a bit of an oxymoron, but I pinky promise you can see this incredible city without spending a lot of money. Having lived in the city for three years and hosted more than my fair share of visiting friends and family, I've discovered some easy ways to save cash on a trip to the Big Apple. The following tips for visiting NYC on a budget won't restrict your trip too much or make you feel stressed about saving money. I've taken trips before where I felt incredibly constricted by my own unrealistic budget, and I do not want you to feel that way in New York.
The key thing to remember when prepping for a budget-friendly trip to NYC is to plan out everything. If you want to have a good time but still save some cash, you need to be willing to put in some leg work ahead of time (this post is a great first stepping stone, congrats!). NYC is so big that it can be really overwhelming finding cheap things to do and eat with just a quick Google search while you're out and about. So give this post a read, and then start creating your game plan. Trust me, it'll make visiting NYC on a budget a breeze!
Visit during the off-season
The easiest way to save money when visiting NYC is to visit during the off-season. The best time to visit NYC if you're trying to stick to a budget is January through April. January and February can be brutal, weather-wise, but very few tourists visit during this time of the year, and locals spend most of their time snuggled up at home. Another drawback of visiting this time of year is that New York isn't dolled up at all — nothing's blooming, there are very few events happening in the city, and all the Christmas decorations have been tucked away for next year. But if this is your first time visiting NYC and you're most interested in seeing the main attractions and exploring on foot, I say visit before May. Some museums have off-season admission prices, and I can guarantee you'll get a great deal on your hotel.
Book lodgings outside of Manhattan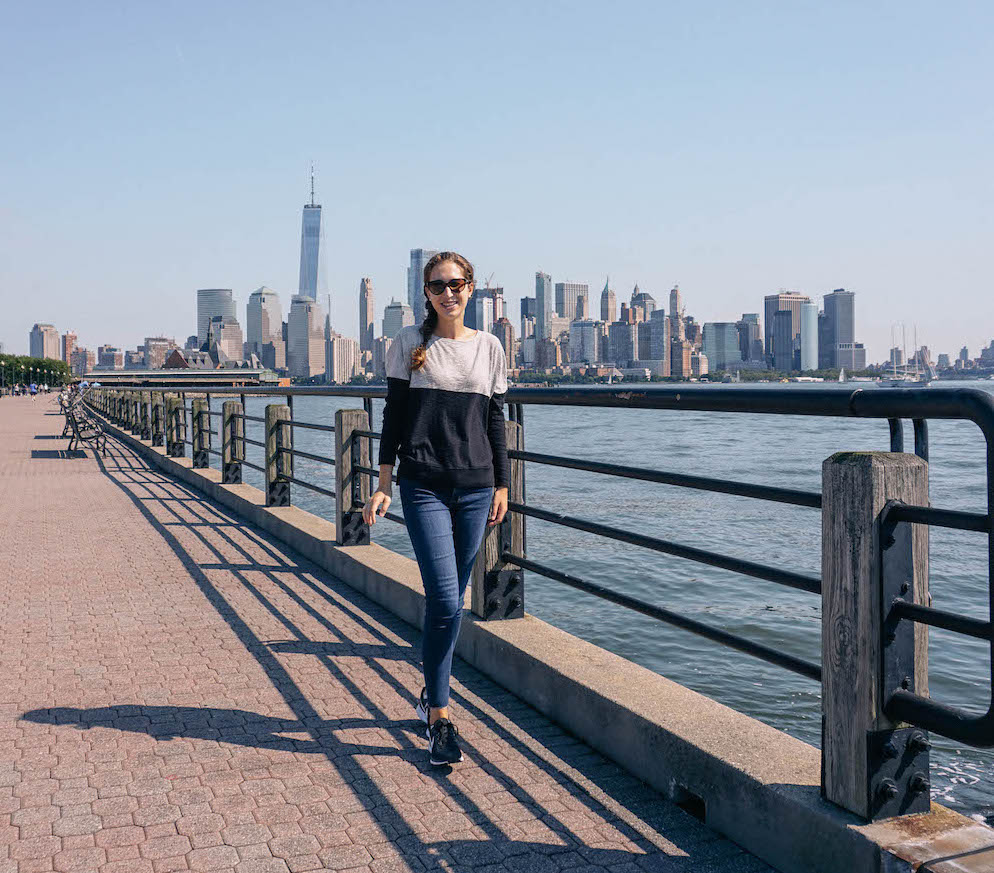 Ready to have your mind blown? There's so much stuff to see and do outside of Manhattan. Yep, I said it. Don't get me wrong, I LOVE Manhattan, but booking a hotel in Queens or Brooklyn is a great way to save some cash while still getting the authentic NYC experience. If you're nervous your hotel is too far from the action, just plug it into Google Maps and see how far away you are from the sites you're most excited to see. For me, that'd be places like The Met Museum and Bryant Park. If Google Maps says you can make it to your top destinations in around 35 minutes, book a room. Think of it this way: thousands of New Yorkers live in Brooklyn and Queens and commute to Manhattan for work every morning. As long as you don't book a hotel near, say, Coney Island, the commute will be fine.
If you arrive in NYC and wish you'd booked a room closer to your favorite sites, I recommend structuring your days so that you begin your adventures with the attraction that's furthest away and then slowly make your way closer to your hotel. That way, your commute back to your lodgings after a long day of exploring doesn't feel quite so long.
Take public transportation from the airport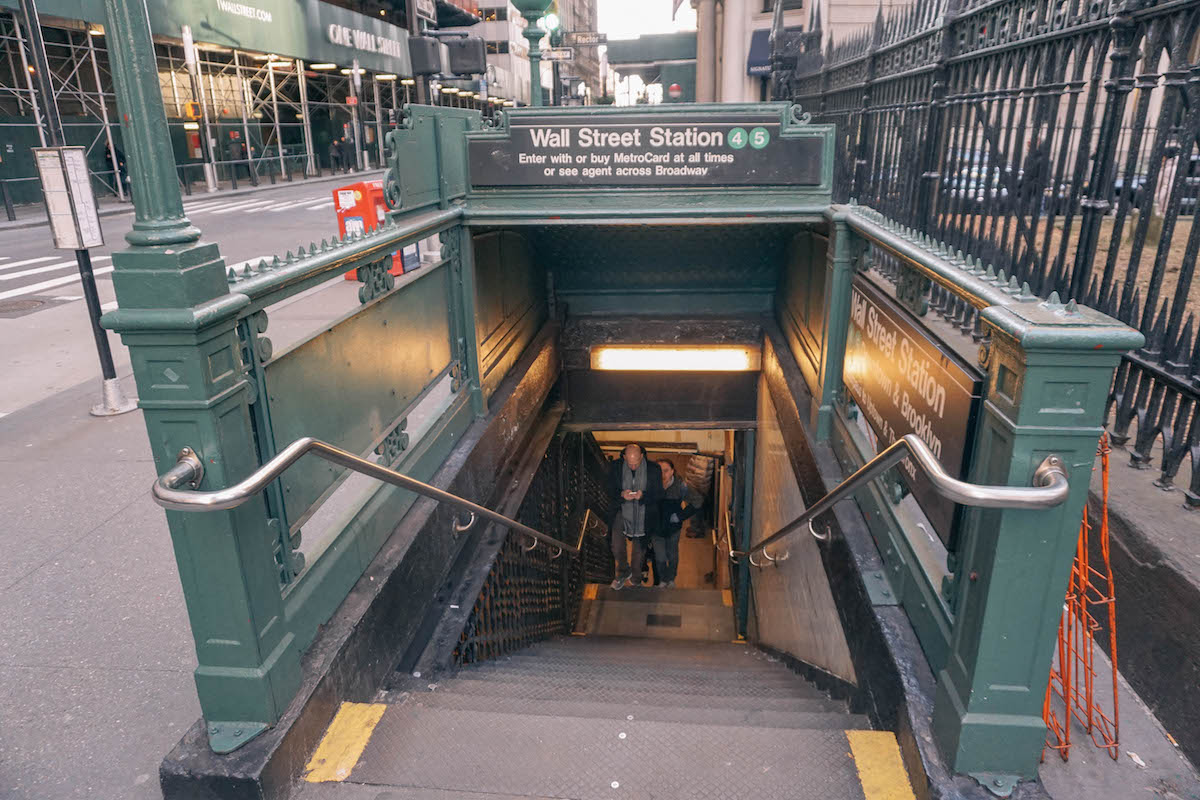 The public transportation in New York is incredible. Yes, the subway lines are under construction year-round, but you can get anywhere you want using just public transportation. Want to know how much a one-way ticket costs to hop on the bus or subway? $2.75! So instead of shelling out on an Uber or taxi, hop on the train or subway at the airport and take it to your hotel. If you fly into LaGuardia or JFK, there are Air Trains that will connect you with the closest subway station, and if you fly into Newark you can take a New Jersey transit train directly to Penn Station (this option takes 30 minutes and costs around $13 one-way, but it's so much cheaper and easier than taking a cab).
Research cheap eats ahead of time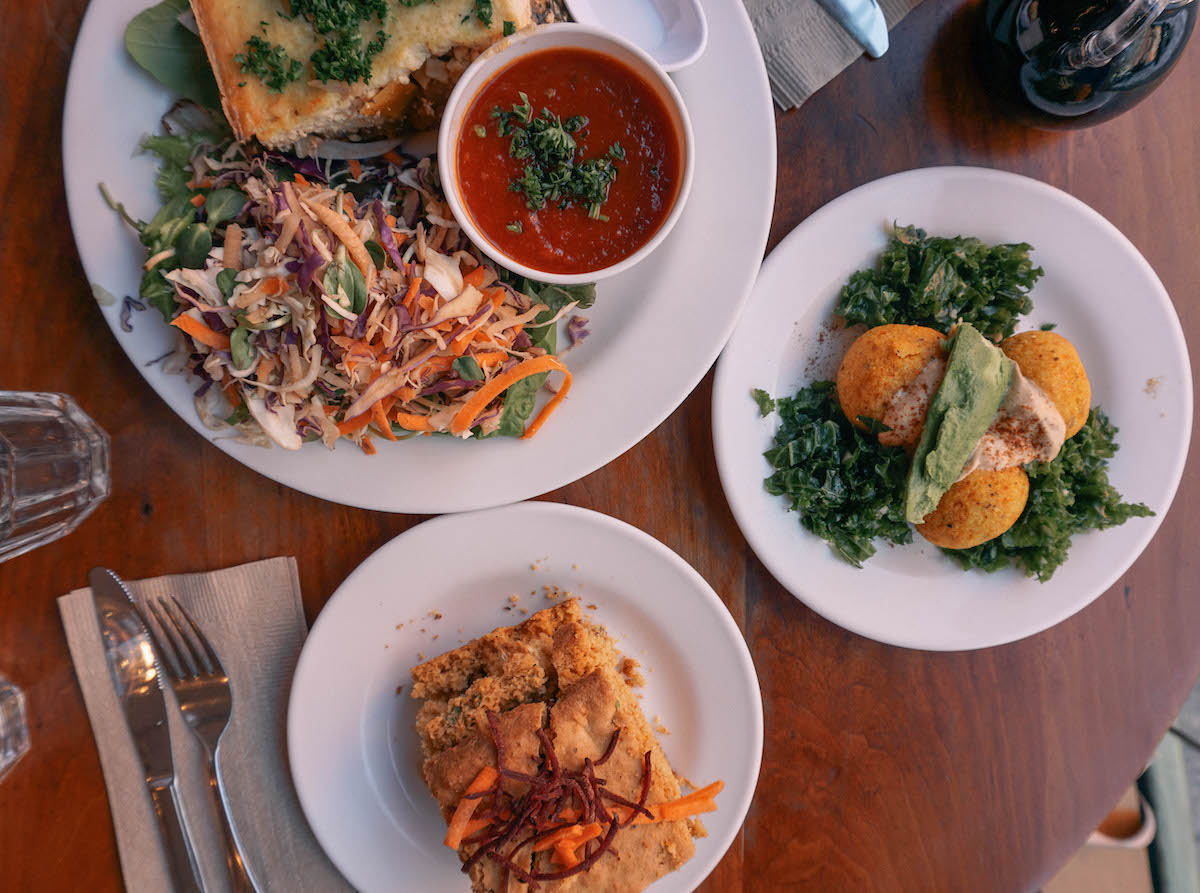 When I moved to NYC, I thought it'd be so easy to find cheap eats on every corner. After all, NYC is the land of dollar slices, right? As it turns out, eating in NYC on a budget can be fairly tricky if you're looking for something healthier than fast food. It really helps to research cheap eats in NYC ahead of time — make sure to find one or two places that sound good to you in every neighborhood you'll be visiting. This way, you won't be stuck without affordable options. And did you know you can actually mark the restaurants you find in Google Maps?
I should also note that the food carts in NYC are amazing. Food carts are always lined up outside the major museums, and Midtown and FiDi are chock-full of them (all those business people have to eat!). Definitely grab a bite from a halal food cart; the food's kind of greasy, but so good. And if you just need a snack, you can't beat a salty soft pretzel. Just skip the food cart hot dogs, they're kind of disgusting. 
Read more: Where to Get a Fast, Cheap Lunch in NYC
Only order booze during happy hour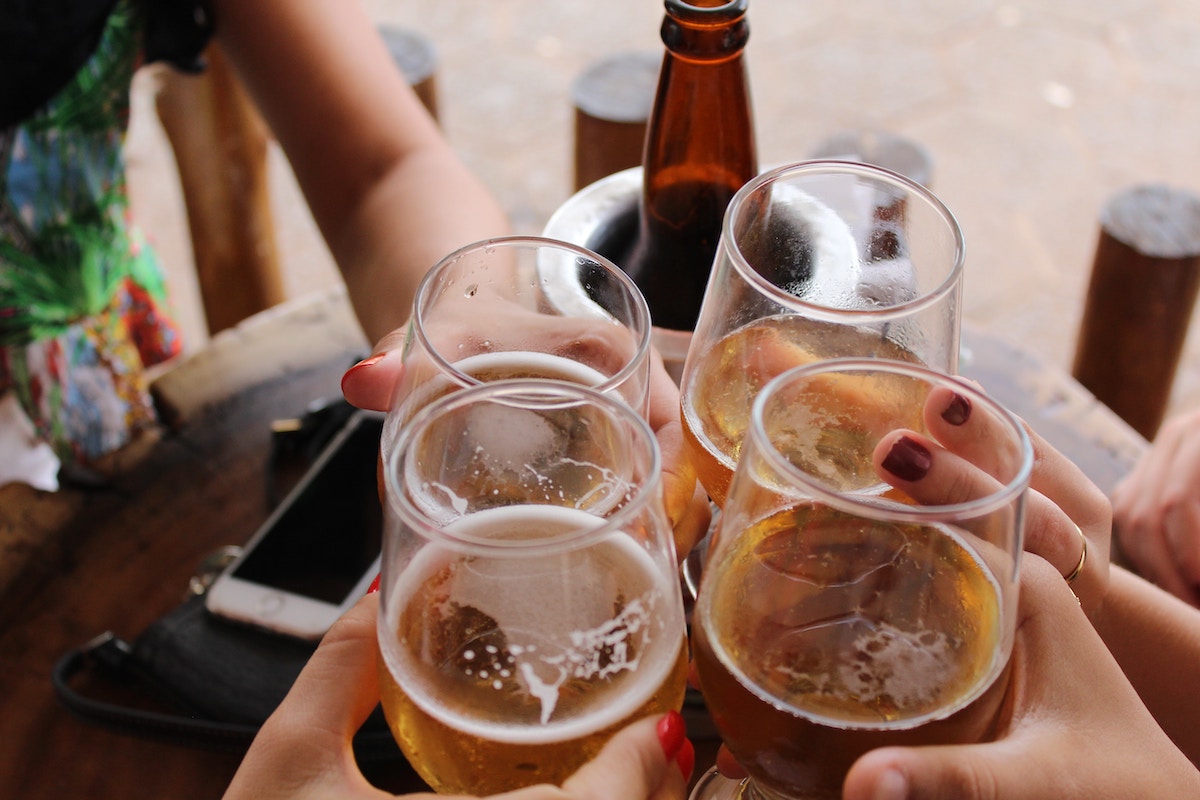 New York City is expensive — I'm sure that's no surprise. But do you fully understand just how expensive NYC is? Do you? It's $15+ per cocktail expensive. I know, ludicrous. At your average bar, you'll pay at least $7 for a beer, $15 for a cocktail, $12 for a glass of wine, and at least a couple bucks for a plain fountain soda. Do yourself a solid and order your booze of choice at happy hour. And if you're okay with having an early dinner, you may want to consider just grabbing a seat at a restaurant and seeing what deals you can get for dinner and drinks.
Research free things to do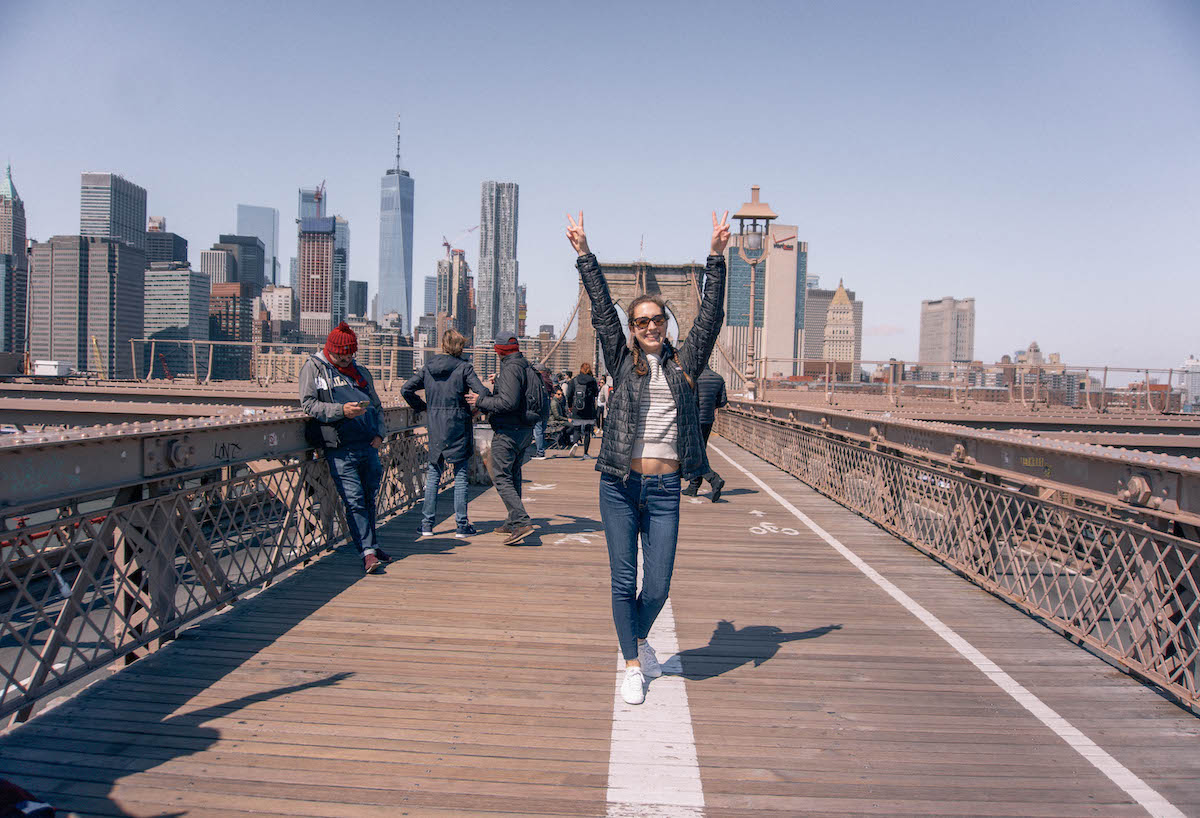 For every overpriced attraction in NYC, I'm guessing there are three free things to do. The number of fun, cheap things to do in NYC is mind-boggling. Some of the best known ones are: stroll through Central Park, walk the High Line, explore Chelsea Market, and visit the 9/11 Memorials, but there are so many more that not many visitors know about! Definitely come to New York with a plan so you don't accidentally blow your budget on the first day. One expensive attraction that I think is absolutely worth the money is The Metropolitan Museum of Art. It now costs $25 to enter (it used to be pay-what-you-wish), but you can easily spend an entire day inside, no exaggeration.
When I travel on a tight budget — which is most of the time — I typically allow myself to splurge on one or two big-ticket items that I've been dying to cross off my bucket list. For me, that's usually a famous museum or historic site. So yes, jot down the free things to do in NYC that interest you most, but give yourself a little wiggle room to see at least one more expensive attraction if it's really calling out to you.
Read more: The 15 Best Free Things to Do in NYC
Visit museums during pay-what-you-wish hours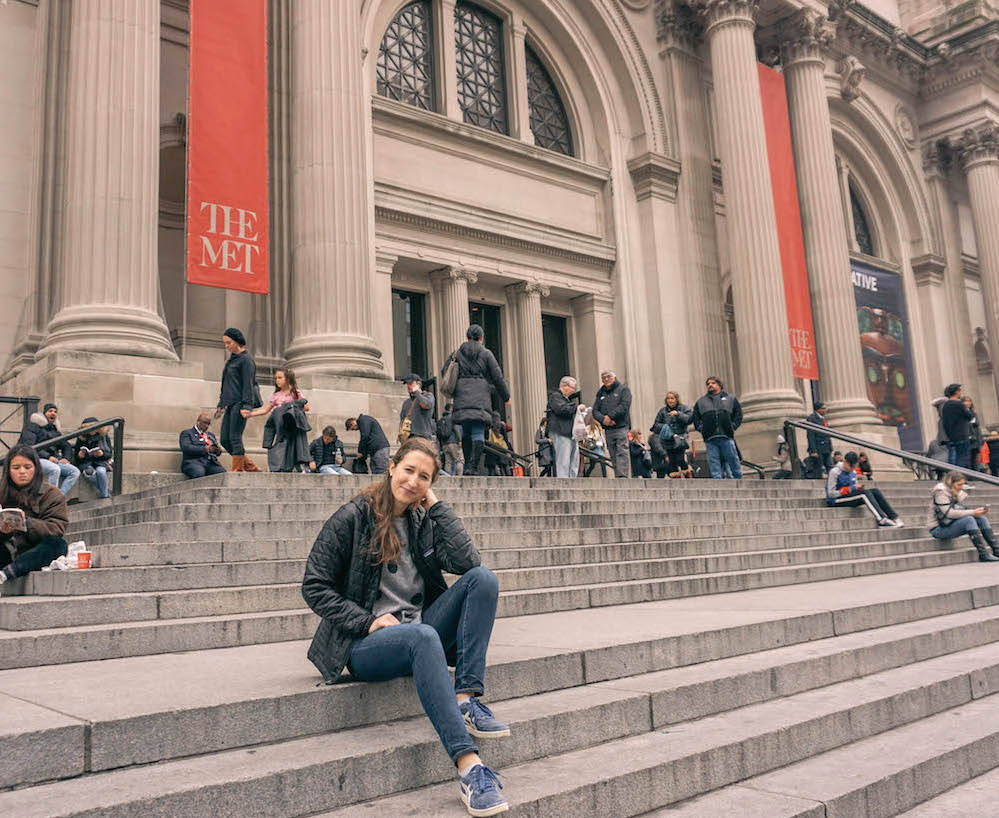 Almost every museum in NYC has pay-what-you-wish admission times (the botanic gardens and zoos do too!). These cheap admission periods are usually at odd times of day when the museum has fewer visitors. If you're visiting NYC on a budget, you have to cash in on these deals! There's no time limit on how long you're allowed to stay in the museums, so as long as you buy your ticket during the specified time window you're all set. Some of my personal favorite museums to visit during pay-what-you-wish hours are:
Brooklyn Museum — Free the first Saturday of every month from 5 to 11pm.
The Frick Collection — Free the first Friday of every month from 6 to 9pm.
Solomon R. Guggenheim Museum— Pay what you wish on Saturdays from 5:45 to 7:45pm.
The Morgan Library & Museum — Free on Fridays from 7 to 9pm.
You can check out the entire list of pay-what-you-wish and free admission hours here.
Read more: 5 Underrated NYC Museums to Add to Your Bucket List
Invest in a weekly subway pass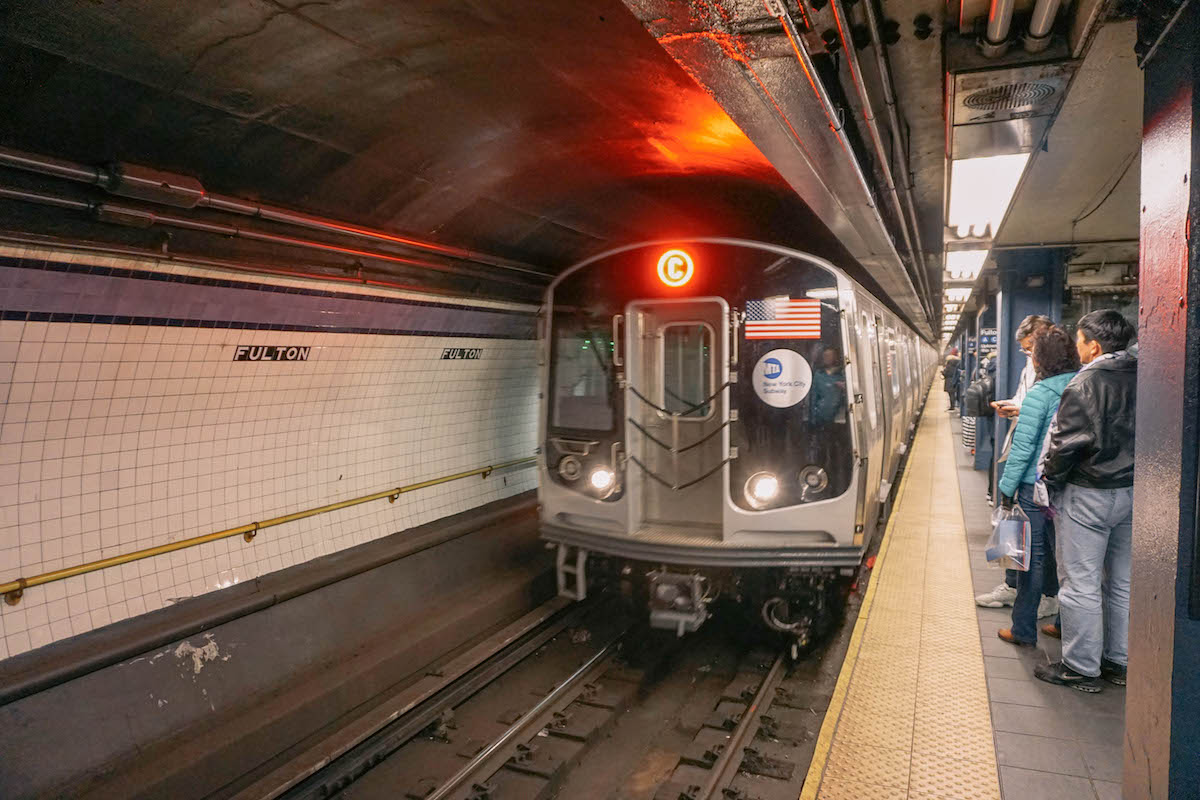 The cheapest way to get around New York City is by subway. The weekly subway pass is actually a great deal (just $33), and you can use it to take as many subway rides as you'd like within a seven-day period. You can also use your metro card on NYC busses and most ferries, which makes getting around this massive city so much easier. If you're on a tight budget, I know $33 might sound like a lot of money to pay at once, but those $2.75 subway rides add up quickly. If you're not sure whether you should pay per ride or invest in a weekly unlimited metro card, make a rough estimate of how many times you'll be using the subway each day during your trip. Keep in mind that a weekly unlimited metro card pays for itself after 12 rides.
Read more: How to Ride the NYC Subway Like a Local
Plan your trip by neighborhood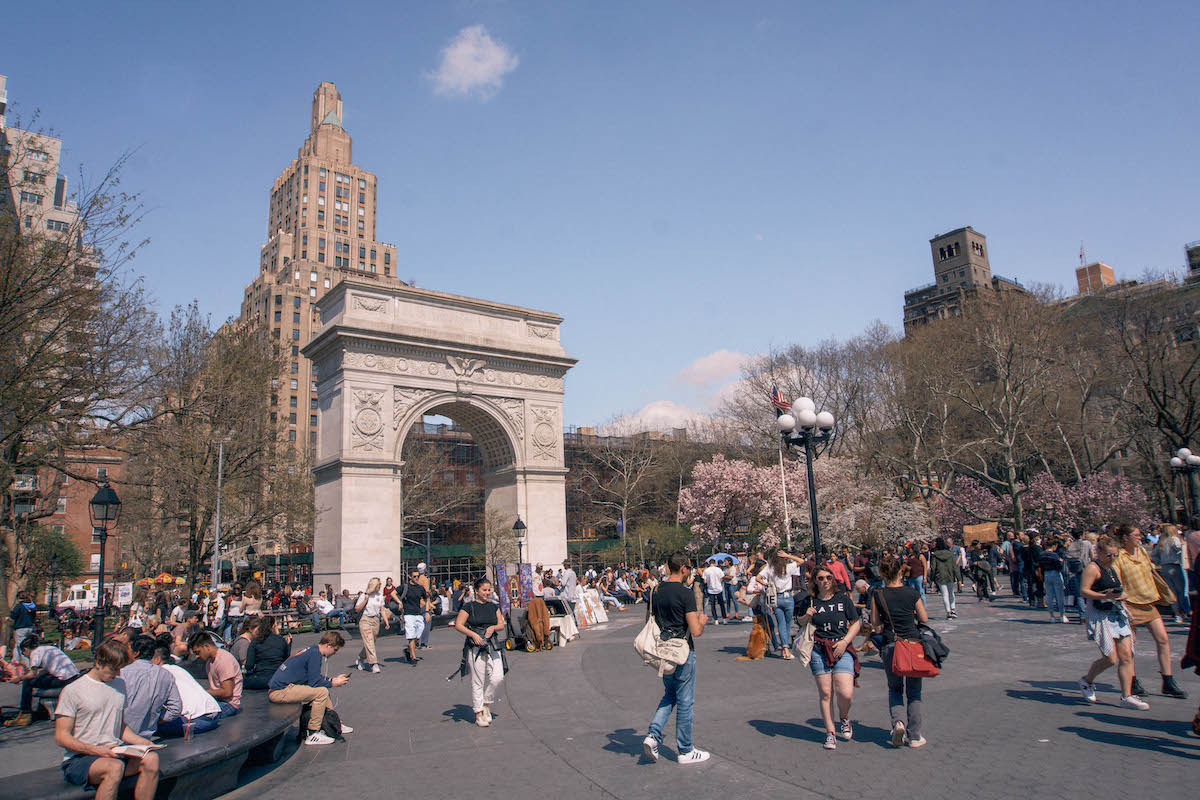 For both budget purposes and your general enjoyment, I highly recommend splitting up your trip to NYC by neighborhood. The best way to see any city is by foot, and New York is no different. Pick one to three neighborhoods to visit each day that are next to each other so that you can spend the bulk of your time aboveground. You'll be able to avoid taking the subway (which is great if you opted to pay per ride), and you'll get a better sense of what each neighborhood has to offer. For example, you could easily spend an entire day exploring Greenwich Village and Chelsea, or SoHo and Fidi. As long as you make a plan ahead of time, it's easy to see NYC by foot.
Read more: What to Do, See, & Eat in FiDi | The Ultimate Guide to Midtown
Skip full priced Broadway tickets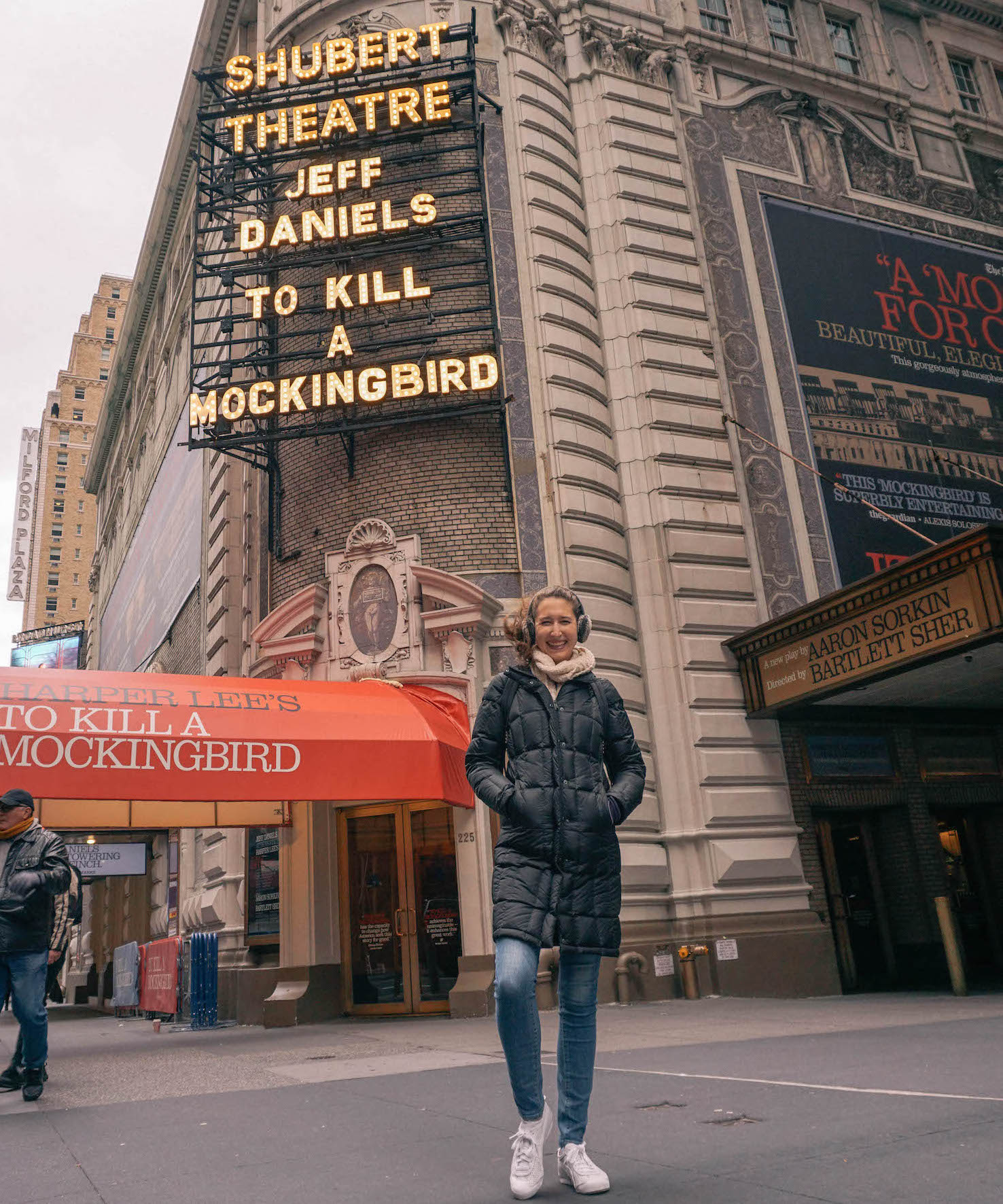 The number one question I got asked by visiting friends and family when they came to NYC was whether or not I thought they should wait to buy tickets to their favorite Broadway show. Nine times out of ten, I told them to wait until they arrive in NYC to buy tickets. It's so easy to score last-minute tickets for cheap — between the discount ticket apps, TKTS booth, and the reserved tickets at the box office, you're almost guaranteed to save money on a Broadway show if you wait to buy tickets until you're in the city. With that said, it's pretty tough to get cheap tickets for the Disney shows, so if you're dying to see something like Aladdin or The Lion King, go ahead and buy the tickets now.
Read more: How to Score Last-Minute Broadway Tickets for Cheap
Take free walking tours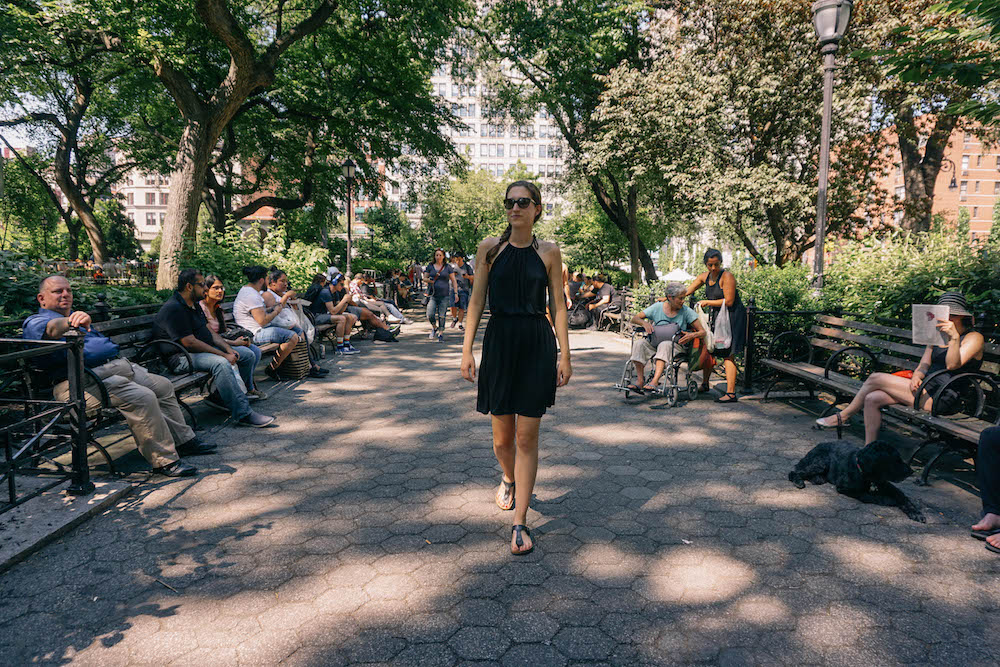 I've lost count of the number of times I've recommend Free Tours by Foot to people, but I just love their tours so much. They're pay-what-you-wish tours (my favorite kind!), and the guides are friendly locals who are as excited about NYC as you are. Some of my favorite tours I've taken with them have been in the less popular parts of the city. I learned so much about the history of NYC and the Civil Rights movement on their Harlem walking tour, and their Greenwich Village tour is very literature / pop culture focused. I know you're traveling on a budget, but make sure to bring a few bucks with you to tip your tour guide. Although the tours are technically free, your guide's got to pay rent somehow!
Tell me: What's one way you save money on vacation?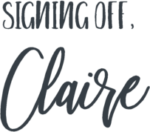 Visiting NYC soon? More posts you'll love:
Save this post to Pinterest!