New York City is full of tourist traps that are a waste of both your time and money — here's what NOT to do in NYC if you want to have a good time.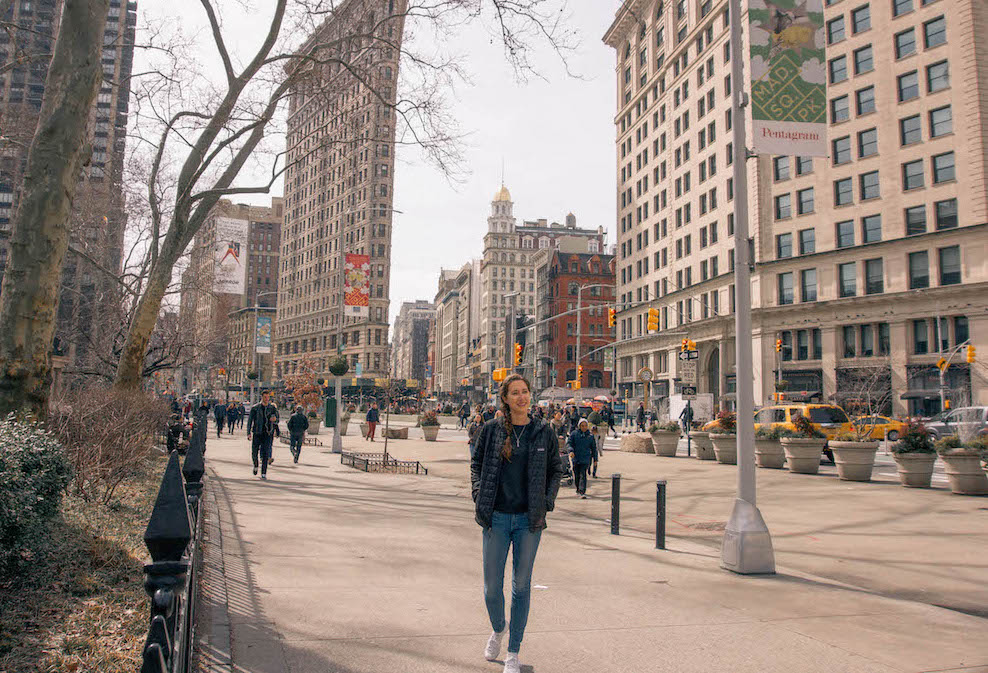 After three years in the city, I can safely say that New York is full of tourist traps. Between Central Park and Rockefeller Plaza alone, you'll walk past at least a dozen people holding signs for bus tours, bike taxis, and the like. And honestly, all that is total garbage. I know it's so tempting to plan your trip to New York around the top attractions you read about online, but so many of them are overhyped and will leave you feeling disappointed. After all, the whole point of visiting NYC is to experience a city unlike anywhere else in the world, so why would you book tickets to attractions you can find everywhere else?
Now don't get me wrong, there are tons of NYC attractions that are worth the money. But I understand how difficult it can be to figure out which attractions are worth spending money on and which aren't. It's easy to think, "They must be popular for a reason!" but in reality many of the most popular things to do in NYC kind of suck. To help you out, I'm sharing the top NYC tourist traps to avoid. To me, tourist traps are expensive and you often have to waste time waiting in line for them. Yes, there are tourist traps here that are free (i.e. Times Square), but when I'm traveling I can deal with being disappointed with something that didn't cost me anything. It's when I spent money and time on an attraction that sucked that I get irritated.
Without further adieu, here are the top things to NOT do in NYC that you should avoid like the plague.
Visit Times Square  
Here's the thing about Times Square: if you've never been before, you're going to visit. You could read dozens of articles about things to do / not do in NYC, and you'll still visit Times Square, because how could you not? I understand, because I remember being so jazzed about seeing Times Square for the first time. So as much as I now loathe Times Square after living in the city for three years, I give you my blessing to visit and take lots of cheesy photos. Just be sure to avoid the costumed characters and street performers in the area, because they'll try and get money from you for taking their photo (even if you're not in the photo with them). The restaurants in the Times Square area are also sub-par chains, so I don't recommend eating in the immediate area either.
Read more: The Ultimate Guide to Midtown (What to Do, See, & Eat)
Take Bike taxis  
Bike taxis are especially prevalent in areas like the theatre district and Central Park. Don't fall for them, though. Bike taxis are crazy expensive, and it often takes longer to get anywhere on them because of how insane traffic in NYC can get. My advice is to do what the locals do and take the subway. It'll be much faster, and it'll leave you more money to spend on things like museum fees and good food.
Read more: How to Ride the NYC Subway Like a Local  
Waste Time in Little Italy
Little Italy is one of the most inauthentic things you can do in New York. Yes, it is cute, but the food is so overpriced and the restaurants are hit or miss. For a less touristy and more affordable experience, take the subway north to the nosebleed seats in the Bronx and spend an afternoon on Arthur Avenue. Arthur Ave is NYC's real "Little Italy" and it has a slew of incredible bakeries and restaurants. There are also Italian grocery stores and produce markets here, which are fun to explore. You can easily make a day of your trip to the Bronx — the botanical gardens are a 15-minute walk from Arthur Ave, as is the Bronx Zoo.
Read more: A Quick Guide to Arthur Avenue

Go Up the Empire State Building
Unpopular opinion: I think the Empire State Building is seriously overrated. I don't even think it's that pretty from street level (the Chrysler Building is far nicer, in my humble opinion). Not to mention the entry fee for the Empire State Building is insane. If you're dying to go up the Empire State Building to get a good view of the city, I recommend heading to Brooklyn to get some fantastic views of the Manhattan skyline (the Williamsburg waterfront has good views, as does the Brooklyn Bridge promenade). You won't be seeing the city from above, but you'll be glad you saved your money for more memorable experiences.
Read more: Where to Get the Best Skyline Views of Manhattan (for free!)
Ice Skate at Rockefeller Center
There are so many reasons to avoid ice skating at Rockefeller Center: it's expensive, the wait to get on the rink is insanely long, and it's an experience every tourist does. If you're itching to go ice skating in New York, the rink at Bryant Park is less crowded (just barely), and there's a rink in the northern area of Central Park that's frequented by locals (avoid the southern Central Park rink, as that's another tourist trap). As a general note, anyone who genuinely can't stand crowds or suffers from claustrophobia should avoid Rockefeller Center during the holidays because it's usually packed wall-to-wall with visitors.
Go on Double decker bus tours
The double decker bus tours are expensive, move slowly due to traffic, and are one of the worst ways to see NYC since it takes you only to the most popular attractions (are you noticing a theme with this list of tourist traps yet?). Even if you're only in the city for a few days, it's so much better to explore only a few areas of the city on foot than it is to see most of lower Manhattan on a bus. My advice? Take a walking tour. Pop into coffee shops and ask the barista for directions. Jot down a list of places you want to visit and eateries you're dying to try, and take your sweet time in each neighborhood. Each neighborhood in NYC is so different — I didn't fully comprehend that until I moved here, but it's so true! And the only way you'll get a good feel for the city is if you go off the beaten path and see it your way rather than perched atop a bus moving at a snail's pace.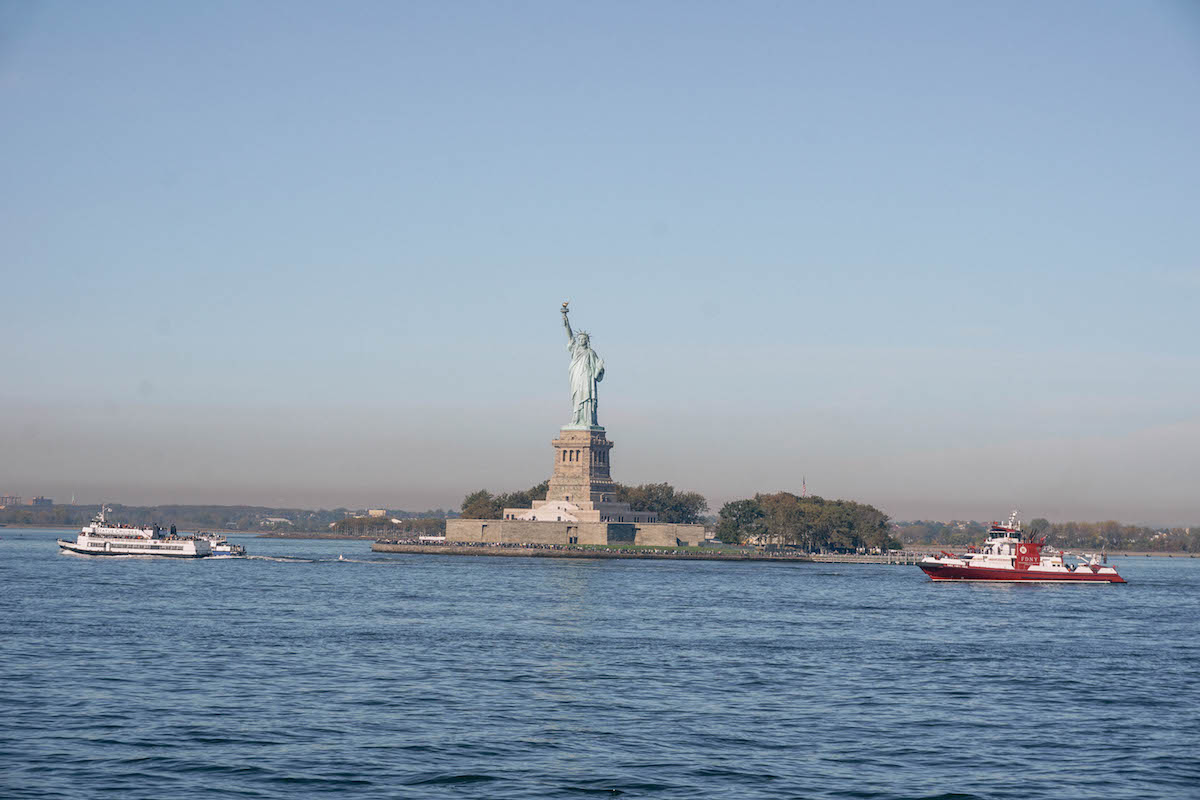 Take a Statue of Liberty boat tour
Fun fact: the Statue of Liberty looks the exact same, no matter if you're on a boat 50 feet away from it or looking at it from Battery Park. The boat tours that take you around the Statue of Liberty are overpriced, and the guides are hard to hear over the roar of the boat's engines and the slapping of water against the boat. If you're truly interested in learning about the history of the Statue of Liberty and the key role Ellis Island played in shaping New York City as we know it today, do a quick Google search ahead of time and read up on it yourself. Then take the Staten Island Ferry from southern Manhattan — the ferry is free of charge and takes you right past the Statue of Liberty.
Buy Chinatown knockoffs
I have mixed feelings about Chinatown. Yes, it's touristy, and yes, there are some overpriced restaurants. But there are also a lot of hole in the wall, budget-friendly shops that sell amazing dim sum and authentic Chinese food. My beef with Chinatown is that designer knockoffs are sold in every stand. You need to be careful to avoid those knockoff purses, watches, etc because it's easy to get scammed (sellers will always try to haggle with you, so be prepared for that). And  if they ask if you want to see higher end knockoffs and you say yes, they'll take you into a back room and close the door, with the understanding that you have to purchase something in order to be let back out. My mom and I fell for this trap once, and it made me really nervous.
Tell me: What's the biggest tourist trap you've experienced while traveling? Mine has to be Juliet's house in Verona, Italy. Why did I pay for that? She wasn't even a real person!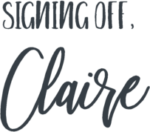 More NYC posts you'll love:
Share with your friends on Pinterest!