These coffee shops in Manhattan serve great coffee at reasonable prices (and they're pretty cute, too!). You'll love these even if you're not a coffee lover!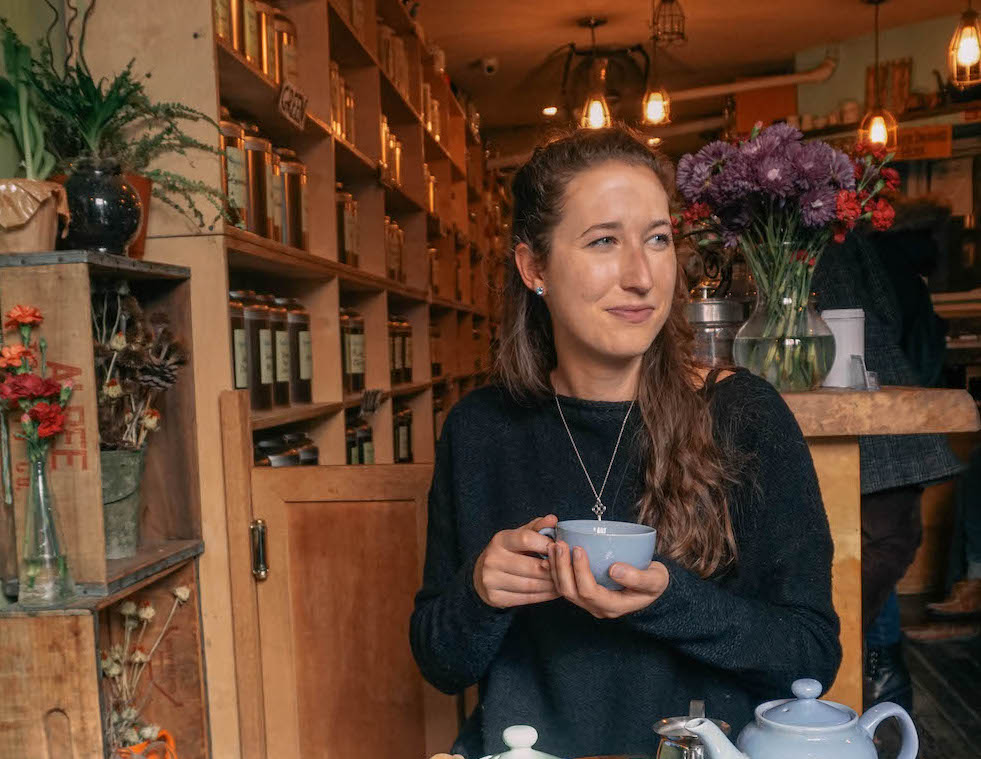 I feel like I should tell you right away that I don't drink coffee. I know, I know — then why I am writing a post about my favorite NYC coffee shops? Because I spend a lot of time in coffee shops, that's why. Whether I'm meeting up with friends, need a mid-afternoon pick-me-up, or need to kill time somewhere warm and cozy, I gravitate towards a few specific coffee shops in the city time and time again. You'd think that in a city as massive as New York, it'd be easy to find a cool coffee shop to hang out in. And I suppose it is easy, but oftentimes the trendy coffee shops are way overpriced, or the drinks are made from powders and syrups and not real ingredients, or something else that guarantees a spot on my "never visit again" list.
So even though I don't drink coffee, I'm extremely picky about what goes into my tea lattes and snacks. Plus, if I'm meeting friends for a coffee, I want to be able to recommend a place that they'll love as much as I do (because all of my friends drink coffee like their lives depend on it, and they deserve a quality cup of joe). Below, I've shared some of the best coffee shops in Manhattan that have good drinks at reasonable prices. Many of these are local chains with a few locations throughout the city, so this list should make it fairly easy to find a cute coffee shop no matter where you are in Manhattan.
Toby's Estate
Great for: A casual coffee with friends
Toby's Estate is my favorite place to grab something warm to drink and catch up with friends. They have a location at Urbanspace Vanderbilt, which is nice if you want to get a coffee to go, but I prefer their West Village location as there's room to sit down and have a chat. Their food options are severely limited, so don't come hungry! But their chai lattes are really good, and the shop itself looks like it walked out of a Pinterest board. Note that this place is on the smaller side, so on the weekends it can be a bit noisy.
Bluestone Lane
Great for: Brunch with the girls
I might be breaking the rules a bit with this one, because Bluestone Lane is really more of a café than a true coffee shop. But I wanted to include it on this list because they're known for their Australian-style coffee. Their cafes serve brunch all day (a few serve lunch items as well), and their food is super fresh and on the healthier side. I don't come here often, as I think the menu is a bit overpriced for what you get. But with that said, it's a great place to come if you're trying to eat healthier or if you're traveling with someone who's gluten-free or vegetarian.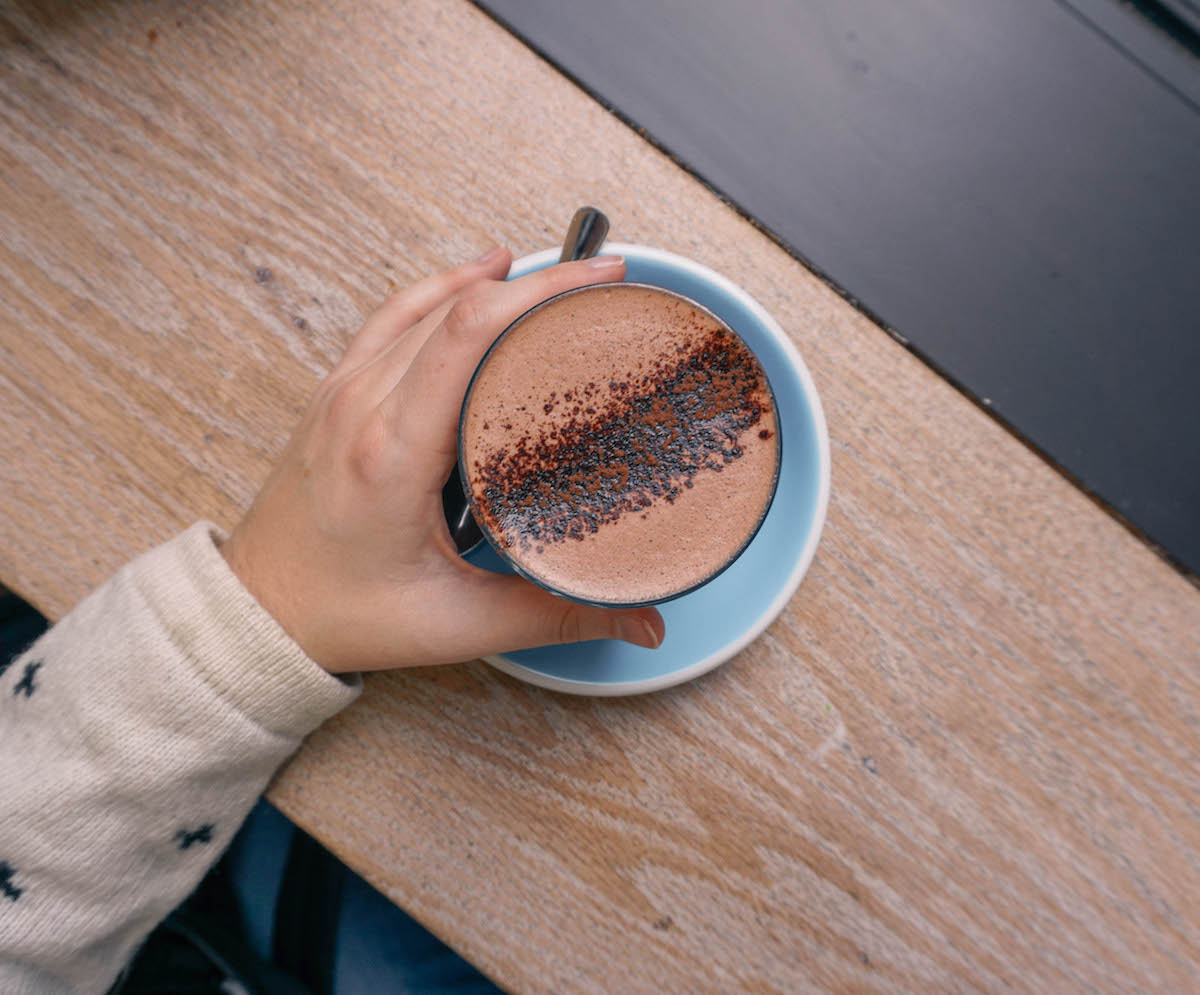 La Colombe
Great for: Your morning cup of joe
Supposedly, La Colombe serves the best quality coffee in Manhattan. I can't speak to this myself since I don't drink coffee, but La Colombe is the coffee shop of choice for many of my friends, and it's topped multiple "Best Of" lists in NYC. Even though I don't drink coffee, I still enjoy La Colmbe's selection of teas and other hot drinks. Personally, I don't love just hanging out at La Colombe, as it feels more like an upscale Starbucks to me (cute-ish, but often crowded and not much decent seating). It's a good option to grab a drink and enjoy it on the go, and the prices here are good.
Stumptown Coffee Roasters
Great for: Catching up on work
Stumptown Coffee's Greenwich Village shop is SO STINKING CUTE. They have a handful of shops scattered throughout NYC, but the Greenwich Village location is my fave. The drinks here are delicious and reasonably priced, and there's a selection of things to nibble on as well (a must if you plan on staying there a while). As a bonus, the WiFi here is fast, and the barista won't get mad at you if you camp out for a few hours to bang out some work. This is an especially nice place to work from in the winter thanks to the massive floor to ceiling windows in the shop that let in way more light than I get in my tiny apartment. 
Ground Central
Great for: Lounging with friends
Ground Central is the Manhattan coffee shop I recommend whenever I want someone to think I'm cooler than I am (but really though…). They have a few locations in the city, and each feels slightly edgy and alternative, without being grungy. Ground Central shops are very cozy (but not necessarily small) and dark, which I especially love in the winter when all I feel like doing is drinking something hot and avoiding the snow. I don't enjoy working on my laptop at Ground Central because the music distracts me (they play a lot of rock and roll, which I usually wind up dancing to in my seat). But the atmosphere and abundance of seating makes this a great place to meet friends and chat.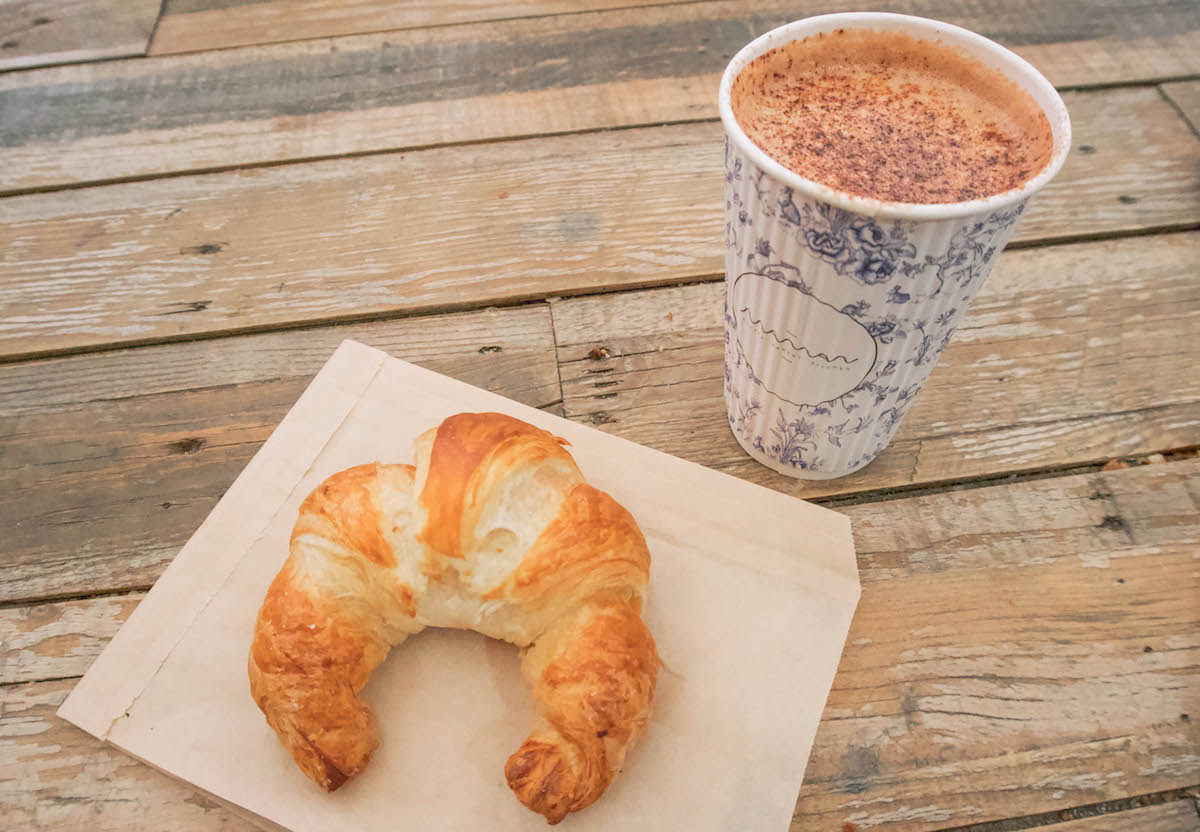 Maman
Great for: Weekend catch-ups with old friends
Again, Maman is a café and not a coffee shop, but their shops are all insanely beautiful and it feels like a treat to come here and order something with my girlfriends. Maman is a French-inspired local café chain with scrumptious sandwiches and baked goods. Meeting friends here feels more like an experience than a meal thanks to the gorgeous décor and comforting menu items. If you're seeking a taste of France in the Big Apple, you must come here!
Tell me: What's your go-to order at a coffee shop? I used to be obsessed with chai lattes, but I've been trying more herbal teas lately.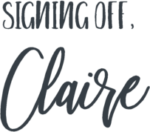 More posts you'll love:
Pin this for later!