Before your trip to the American Southwest, be sure to read up on these Arizona travel tips. These tips cover what to expect with weather, hiking, & more!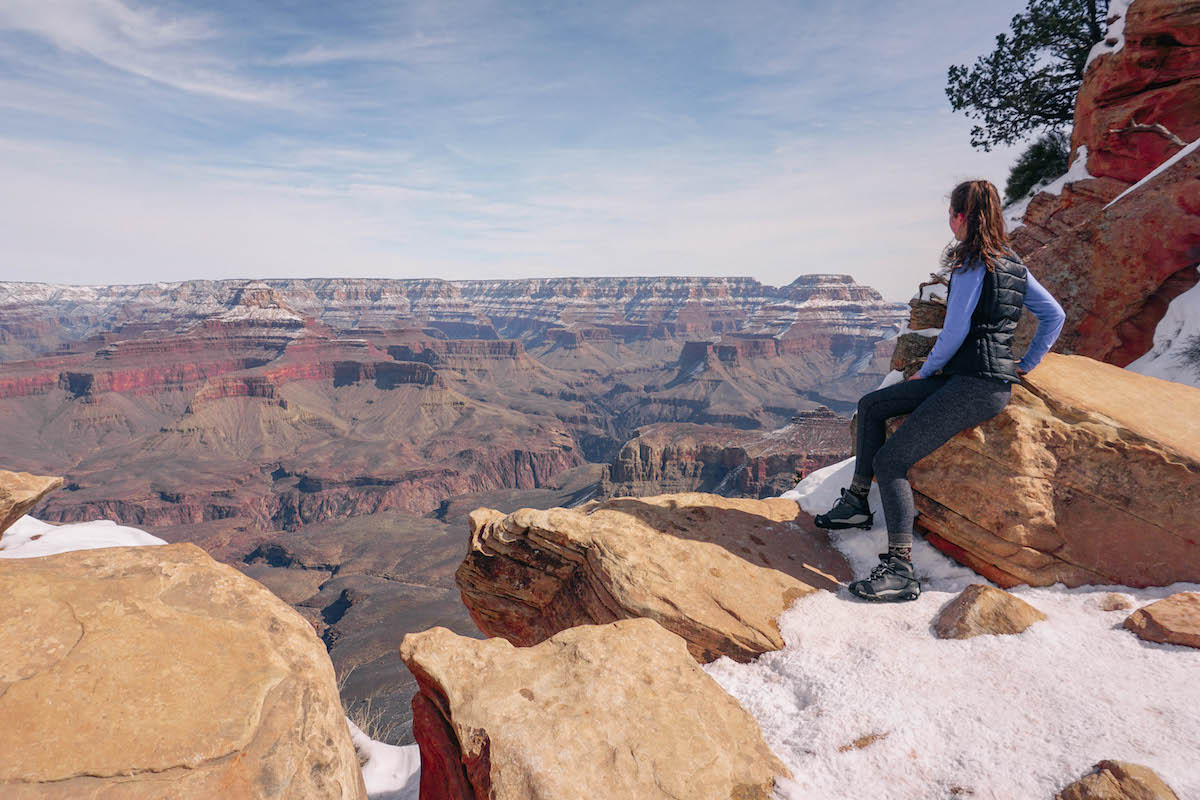 Before visiting Arizona last month, I knew pretty much nothing about the state. I imagined sandy deserts as far as the eye could see, open stretches of road with no gas station in sight, and cute desert animals coming up to say hi while I was hiking. If you're wondering how I got stuck on this storybook vision of Arizona, I'm as lost as you are. Because in reality, there's so much more to this gorgeous state than that (yes! It's not all desert, and it's not always warm!). On the drive from Phoenix to Prescott, I was completely taken aback by how different the scenery looked from what I had envisioned. And I learned very quickly that winter in northern Arizona feels pretty much like winter on the East Coast, shockingly enough. Needless to say, I wish I had prepared for my trip a little better. But hey, learning from your mistakes is part of life's adventure, right?
But with that said, there's no reason for you to visit Arizona without knowing what you're signing up for. To help you plan your trip better and anticipate what you'll need to bring along, here are my top Arizona travel tips you need to know. 
Be prepared for all weather
I know this is more of a generic tip that can go on practically any list, but you really do need to prepare yourself for any — and I mean any— kind of weather in Arizona. Case in point: I packed some light layers for my trip to Prescott, thinking it'd drop down to 40 degrees at the most. But then we got 15 inches of snow and were snowed in for three days. Arizona is a state with extreme weather. In the summer, it's stiflingly hot and you may encounter dust storms, and the fall is monsoon season. Triple check the weather report before you leave for Arizona, and pack carefully!
Arizona is prone to wildfires
If you plan on camping on your trip, remember to check if there are any fire watches. Areas prone to wildfires will have signs alongside the road indicating what the risk of fire in that area is (red flag warnings mean a small campfire could spread and inflict immense damage). Be prepared when you go camping and take the time to properly put out your fire. And even if you won't be camping, you should see what the wildfire status is of the area you'll be visiting, just to be safe.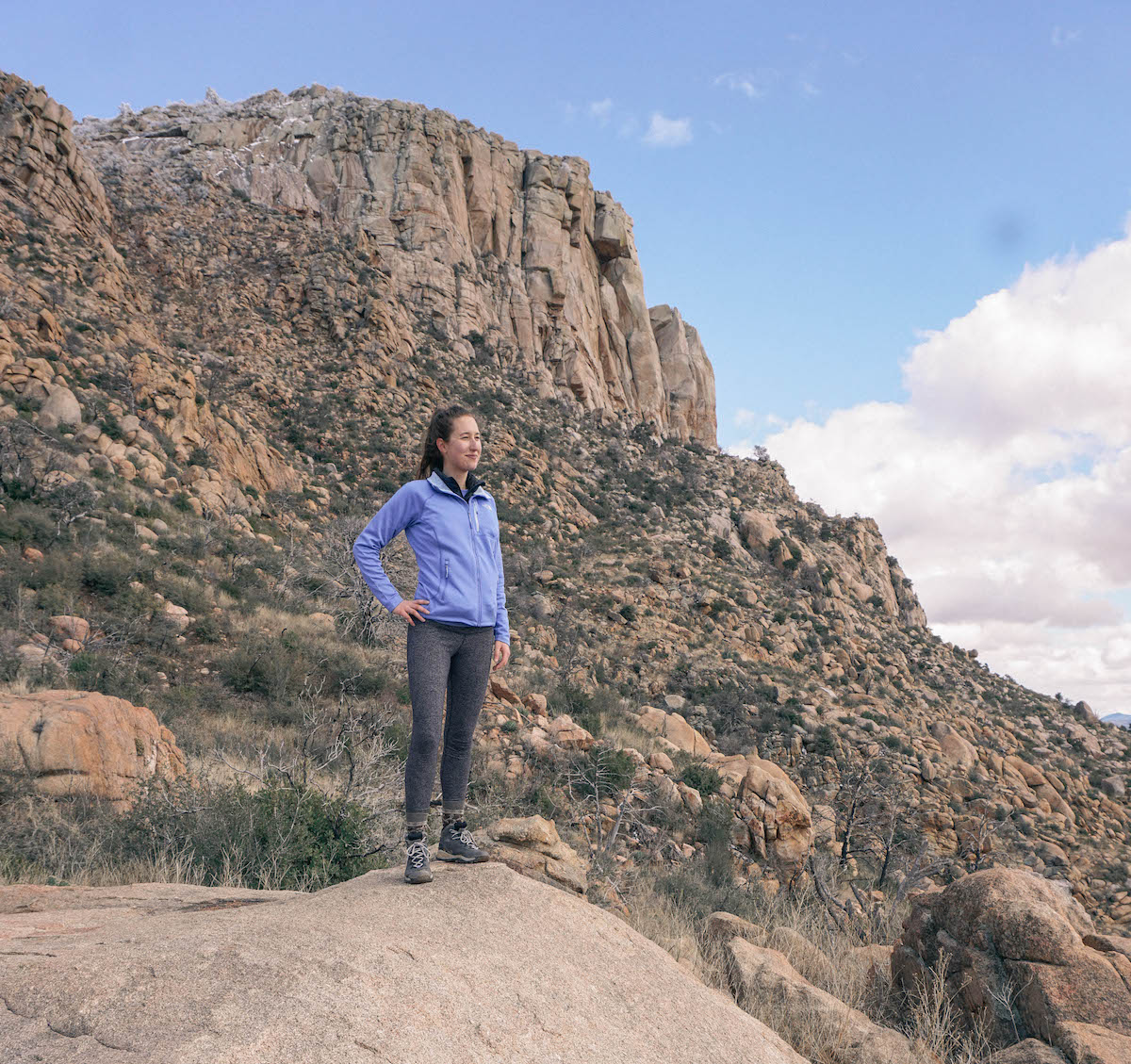 It's not all desert
The entire time I was planning my trip to Prescott, it never once occurred to me that northern Arizona isn't a desert. When I think of Arizona, I think of cacti, high temperatures, and sun — not lush woodlands and mountains. Know exactly where you'll be traveling in Arizona, and check the topography of the area. If you'll be driving north of Phoenix, you'll climb into higher elevation quickly and the temperatures will be lower.
You can skip the small towns
Arizona is an outdoorsy state, simple as that. Although I had my sights set on hiking lots in the area, I was also excited to see the quaint small towns I read about online. Much to my disappointment, all the towns we visited were a total let down. The "Old Town" areas were primarily composed of junky tourist shops, and there wasn't much else to do. Even Sedona — which is one of the most popular cities in the state — was underwhelming (the downtown area only, the hiking in Sedona is amazing!). My advice to you is to visit Arizona only if you plan on spending most of your time in the great outdoors. Otherwise, I'm not sure it's worth traveling all that way to visit.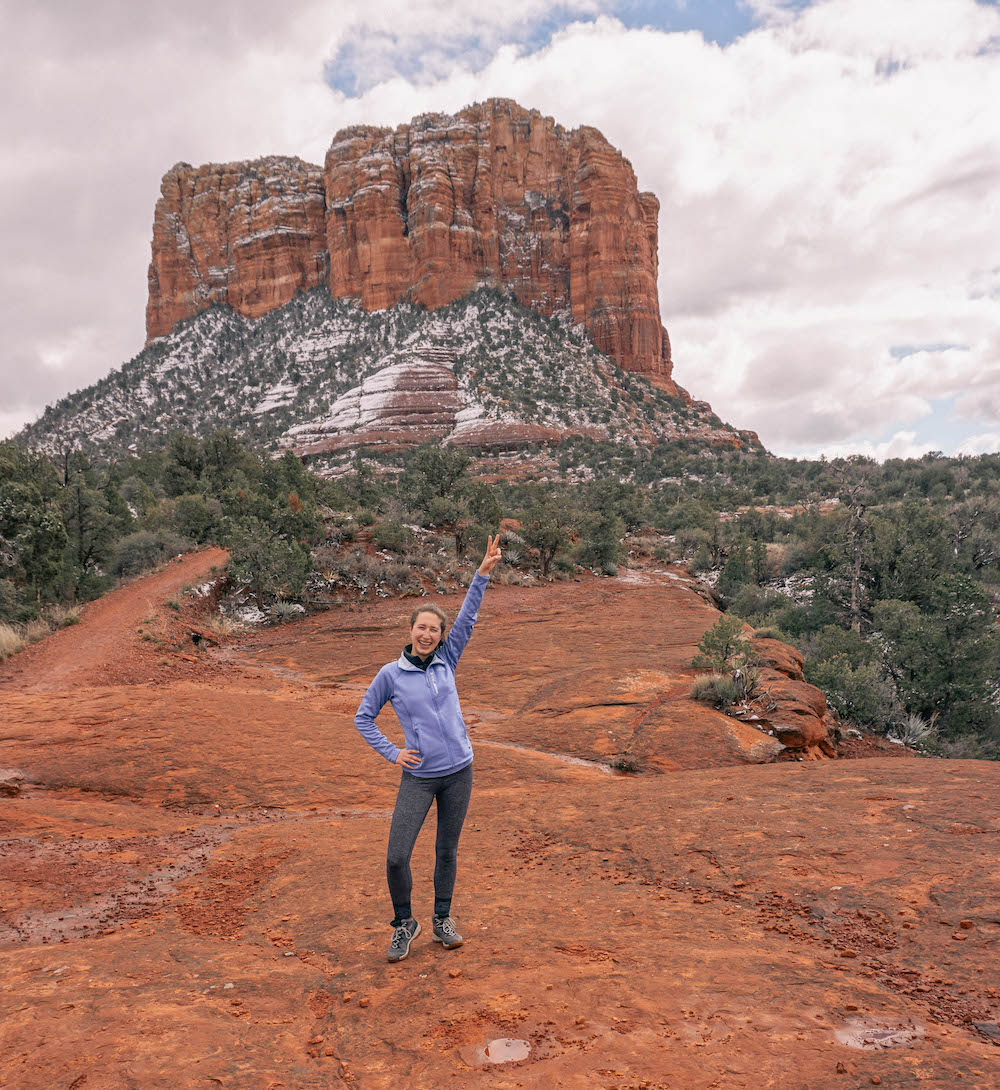 You'll get dirty
No matter what time of year you visit Arizona, you're guaranteed to get dirty while enjoying the scenery. If you go hiking in the summer, you're likely to get coated in a layer of dust, and the rest of the year the trails will be alternately muddy, snowy, or somewhere in between. Pack clothing you don't mind sweating in and that can be cleaned easily. Bonus points if you bring clothes that are wrinkle resistant.
You have to have a car
No matter where you call home base during your stay in Arizona, you'll need a car to get around. Towns here can be quite far apart, and public transportation is scarce. You do not want to be Ubering everywhere here!
It's a dark sky state
One of my favorite things about Arizona is that it's a Dark Sky State, which means there are regulations in place to limit the amount of light emitted by street lamps, etc at night. This makes it easy to see the stars and admire the night sky. During your visit, you have to visit an observatory, or at least go stargazing on your own. Supposedly, you can see Mars, Jupiter, and Mercury on a clear night! (Not that I'd know to look for them, but you know…)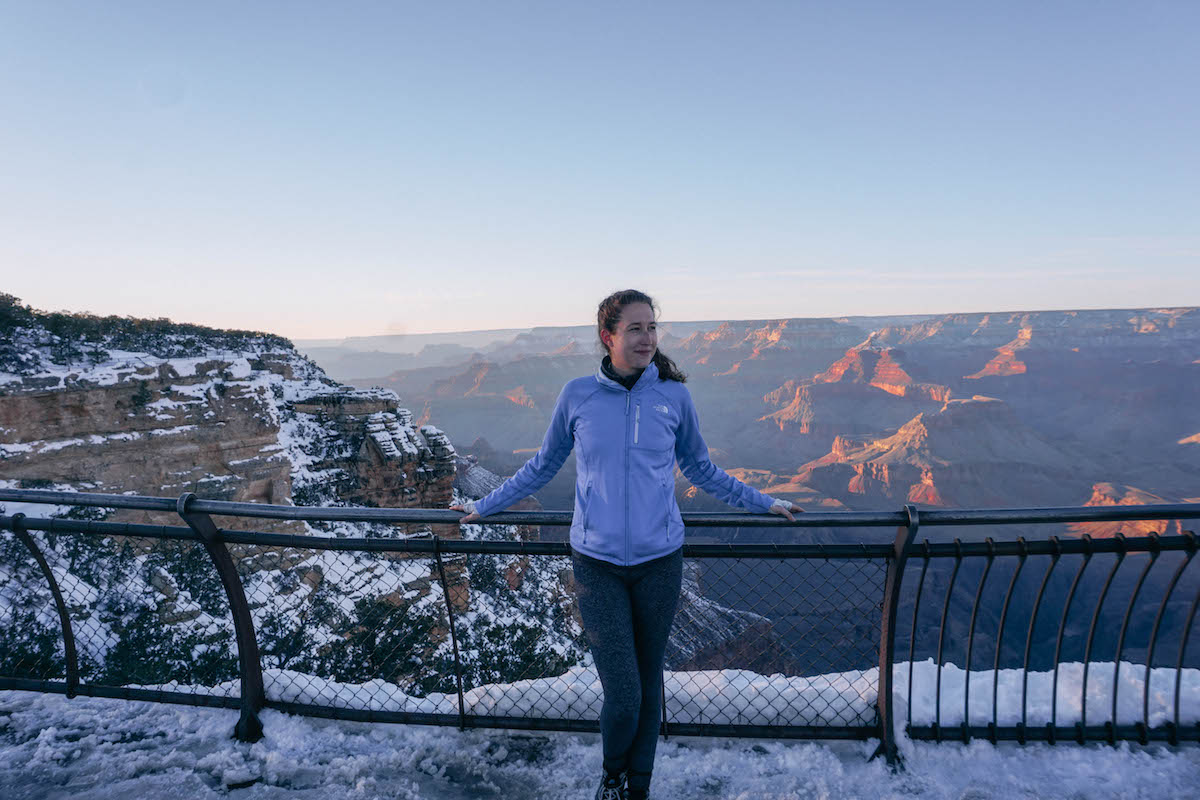 Grand Canyon trips need planned months in advance
Even if you'll just be doing day hikes during your visit to the Grand Canyon, you should book your lodgings early. Like, early early. And if you'll be camping at the Canyon or want to stay at Phantom Ranch, you'll need to plan your trip and book your stay even earlier.
You must stay hydrated
No matter when you come to Arizona, you should bring a reusable water bottle with you and refill it throughout the day. Summers here are absolutely brutal, and it's easy to become dehydrated. Don't count on there being convenience stores nearby to buy a water bottle. Just bring one with you — you'll be glad you did.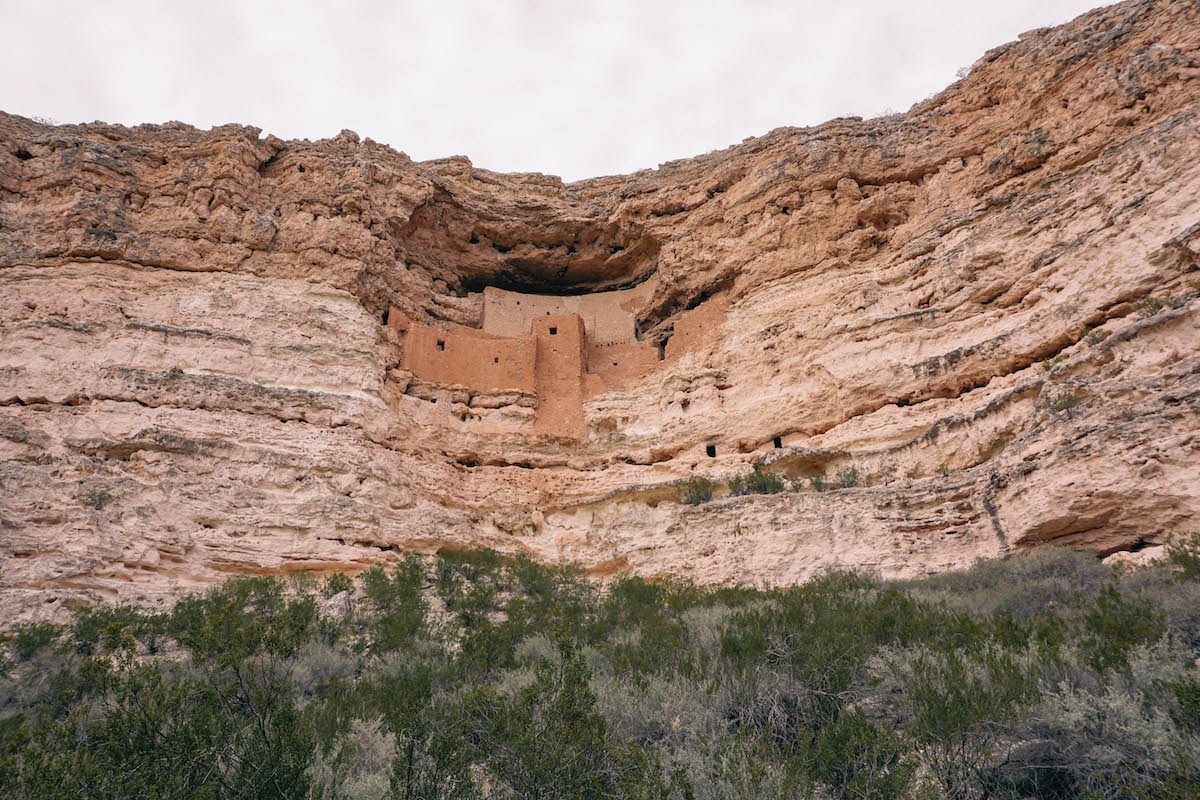 There are tons of cultural sites to visit
Arizona has a staggering amount of cultural heritage sites. In particular, I found the Native American sites the most interesting. Currently home to 22 Native American tribes, Arizona is peppered with ruins. My dad and I visited Tuzigoot, Montezuma's Castle, and Montezuma's Well while traveling between Prescott and Sedona, and each site was totally different from the other and so rich in history. During your stay, I highly recommend visiting at least one such site since Native American history is such a key part of US history.
Tell me: Have you ever visited the American Southwest before? If so, what areas have you visited?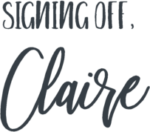 More posts you'll love:
Pin this for later!