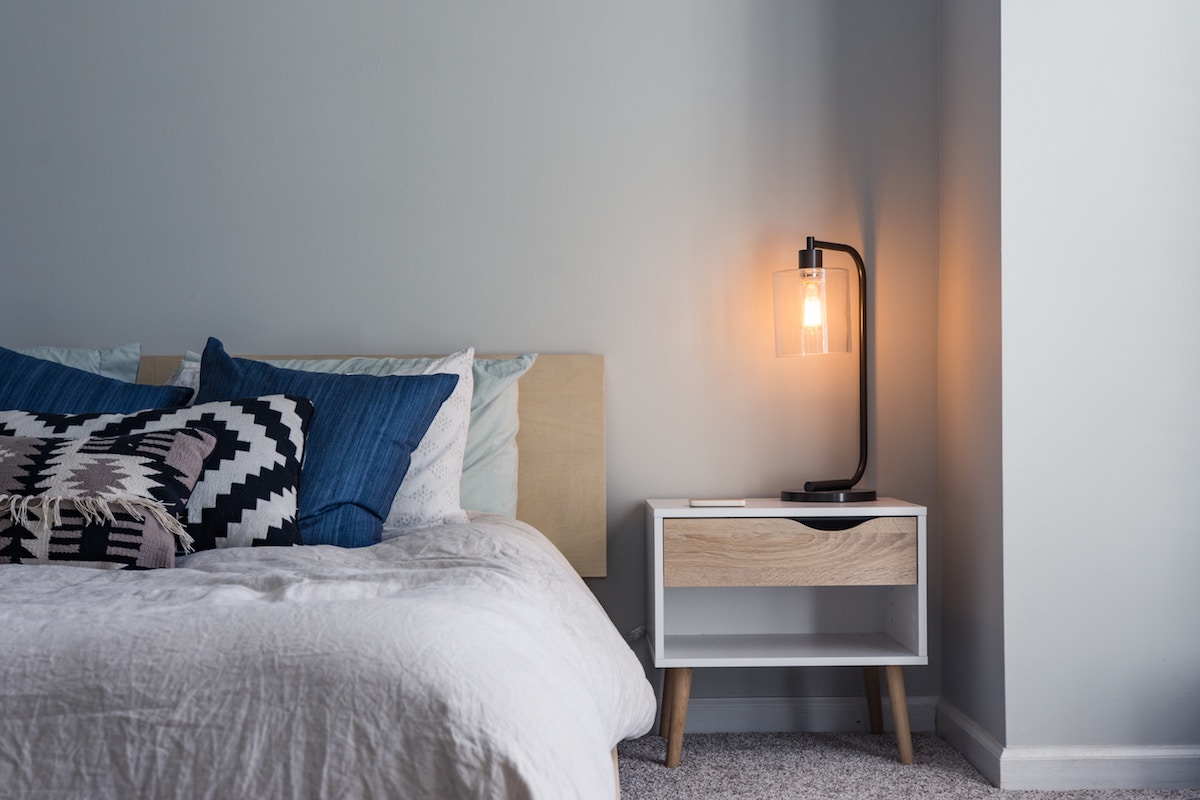 Sleep is one of my top priorities. If you read my 2018 recap, then you'll know that I've recently started freelancing full-time. After years of following glamorous freelancers and bloggers on Instagram, I was so excited to emulate them and work to the beat of my own drum (or something like that). But as much as I wanted to follow in their footsteps and work for myself, I knew for sure that I couldn't keep up with their insane work schedules and sleeping patterns. There's a particular blogger I have in mind who'd wish her Instagram viewers good night at midnight or later, and then would say a cheery 'hello' on her way to the gym at 5:30am. Yeah, I think I'll pass on the whole 'you can sleep when you're dead' lifestyle.
Because getting in my 8+ hours a night is so important to me, I do my best to plan ahead for my first few nights in my new hotel room or AirBNB when I'm traveling. I struggle to get a good night's sleep the first evening of any trip. And research shows I'm not alone in this; CNN shared an interesting article talking about the phenomenon that is 'first-night effect.' Researchers at Brown University think that all humans are wired to be on high alert their first night in an unfamiliar place. After that first night, though, you should be sleeping a little more soundly.
But what can those of us who really need their sleep do to make that first night better? I don't have any science-backed tips for falling asleep to share with you, but I do have a few suggestions based on my own travel nighttime routine that I've been following for the last 2 years.
Turn off your electronics
I'm low-key addicted to scrolling mindlessly through social media, especially after a long day spent exploring a new city. 'I've been off my phone all day, I've earned some Wi-Fi time!' I always think I'm going to spend 'just 10 more minutes' on Instagram, and before I know it I've been online for an hour just watching people's stories. Do yourself a favor and turn your phone and other electronics completely off (or at least put them on airplane mode). Not only does staring at a screen before bed keep me awake for longer, but it also makes me feel oddly anxious, especially if I'm traveling solo. (I think because it makes me feel lonely, and then suddenly my mind is spinning about all the things I'm missing out on back home. Weird, but it happens).
If you know that you'll need to use your phone or laptop to plan the next day's adventure, do it while you're still in your travel clothes. This way, you can shut the laptop and then take a shower and start to fully unwind without having to worry about the plans you still need to make before bed.
Journal it out
My travel journal is my BFF when I travel solo. Before I go to bed, I like to write down everything I did and saw that day, and make notes about my favorite foods I tried. This not only helps me remember my travels better, but it also makes me extremely tired. True story, I almost always start writing in my journal when I'm still full of energy, and then after 15 to 20 minutes of writing I am absolutely wiped. Writing with pen and paper uses your brain differently somehow and feels so soothing. To make your journaling experience even more relaxing, try writing in bed with a pillow as a makeshift desk — you'll be ready to sleep in no time!  
Read more: 5 Reasons to Start a Travel Journal NOW
Pack a travel pillow
Travel pillows aren't for everyone, but if you have neck issues or need things to be just so in order to fall asleep in a hotel room it's worth packing one. My mom has a compact travel pillow that she covers with a silk pillowcase, and she's brought it on almost every trip we've ever taken together. It seems a little extra, I know, but she swears by it! If you've never used a travel pillow before but are desperate to get your sleep schedule in order during your upcoming vacation, I recommend sleeping on the travel pillow the nights leading up to your trip. This way, you're used to the pillow by the time you use it at the hotel, and it feels home-y to you.
Wear an eye mask & ear plugs
I used to think eye masks were so high maintenance, but my friend Alexandra gave me one a few months ago and I'm a changed woman. Whether I'm trying to fall asleep on a plane or in a hotel room with a smoke detector that has an annoyingly bright light (you know what I'm talking about), an eye mask works wonders. If you're super sensitive to unfamiliar lights and noises, double up with a pair of ear plugs as well. Even if you're able to sleep soundly that first night (lucky you!), you never know when your travel companion will want to stay up later than you to finish a chapter in her book or watch 20 more minutes of TV.  
Read more: 10 Things to ALWAYS Pack in Your Carry-On
Keep things as familiar as possible
As a general rule of thumb, you're going to sleep better if you keep your nighttime routine and the things you sleep with as familiar as possible. If you use a pillow mist at home, pack it for your trip. Have a favorite pair of PJs? Wear them. Pack a stuffed animal or a blanket if you have to; if doing or holding something makes you feel less anxious and more relaxed at night, incorporate that into your nighttime routine.
Hopefully these tips will help you out the next time you're struggling to fall asleep in an unfamiliar place. I've had no problems falling asleep the last few times I've traveled — fingers crossed my good luck continues!
Tell me: Do you struggle to get a good night's sleep in hotel rooms?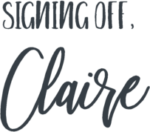 More posts you'll love:
Pin it for later!