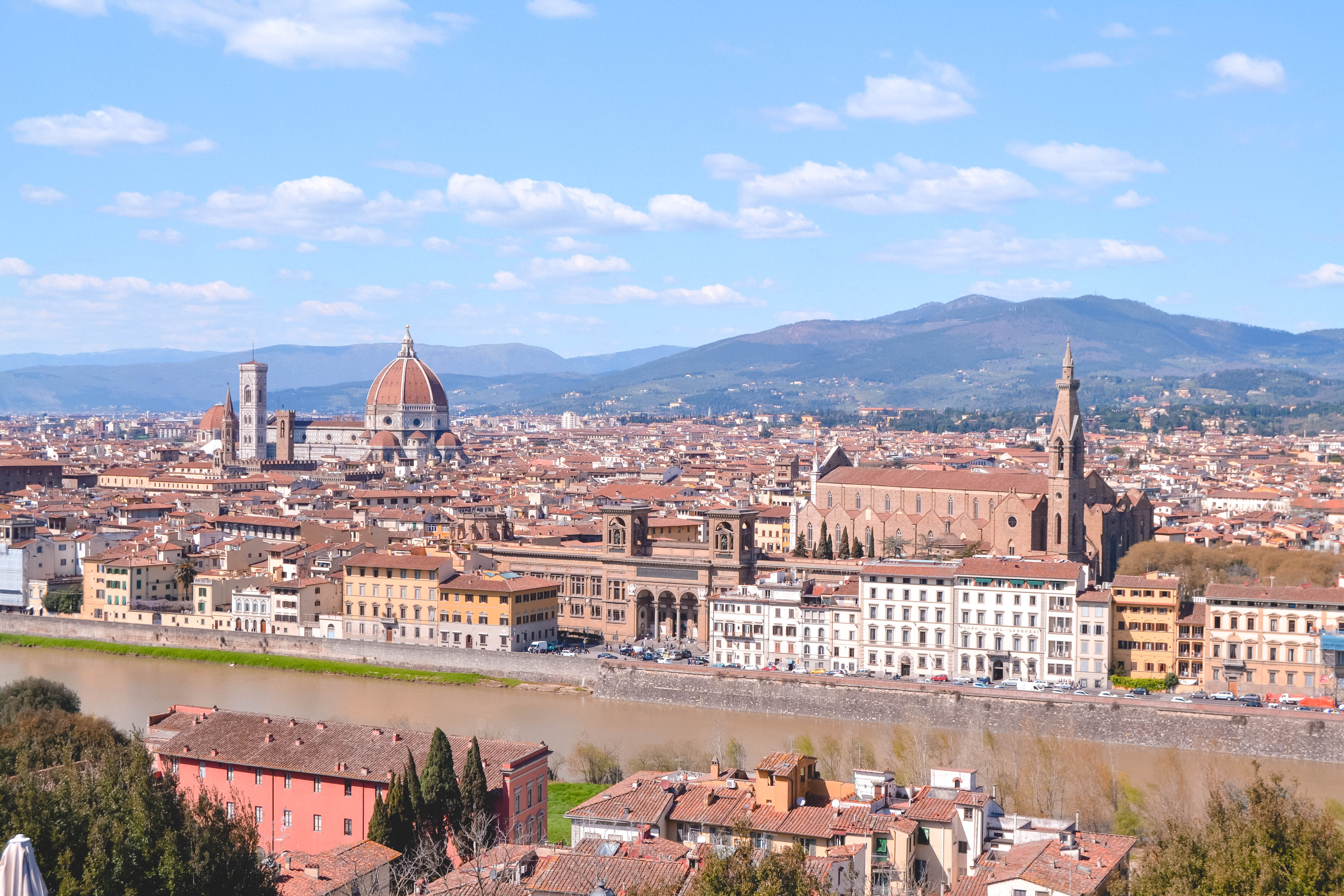 As much as I'd like to say my trips are always executed flawlessly and nothing ever goes wrong, that's a big fat lie and we all know it. Vacations never go quite the way you plan, but for me that's half the fun of traveling. But while I've learned to enjoy the last-minute changes of plans and sudden weather fluctuations, I also recognize that there are plenty of bumps in the road that can be avoided with careful planning and foresight. Below are 15 mistakes yours truly has made during my many travels, and the best ways I've found to remedy each situation. Take my vacation tips with a grain of salt, though, because at the end of the day the person who knows how you travel best is you.
1. Trying to see too much in one trip
I'm 100% guilty of committing this vacation faux pas. If I'm being honest, this is something I still struggle with because I LOVE seeing as much of a new city as possible. However, I've definitely irritated my travel companions in the past with my constant go-go-go attitude, and I've realized that vacations are much more fun when you take things at your own pace.
Solution: Make a game plan of what you want to see each day, but allow room for spillover in your plans. I usually list 1-3 big things I want to do in a day and have a mini list of fun side adventures I'd like to do, but that aren't my priority. This way, I always have a backup plan if I tick everything off my bucket list quicker than anticipated, but I don't feel stressed about doing a million things in one day.
2. Not planning enough
While I know it's not good for me to cram too much into one day, I don't recommend taking a vacation and planning on "going with the flow" the whole time. I can tell you exactly how this'll pan out for you:
"Well, what should we do now?"
"I don't know, you can pick."
"I don't know either, let's google what's nearby."
Yeah, great game plan.
Solution: Make a list of bucket list items for this trip ahead of time, but wait to see what you feel like doing each morning. This way your vacation feels like a spontaneous adventure, but really you had a vague idea of what you wanted to do all along.
3. Being too budget-conscious
During my semester in Germany, I traveled a lot and sometimes it was a little overwhelming figuring out what I could afford to do with my limited funds. I went abroad with a set amount of money and that was it—once it ran out, it ran out. At times, I was overly cautious about spending my money, so I'd skip things on my travels that I really love. My biggest regret is not having a single amazing meal in Italy; I was so stressed about saving money for actual traveling that I opted to make scrambled eggs every night at my Air BNB instead of eat actual Italian food. So sad, I know.
Solution: Choose a few experiences you want to spend more money on ahead of time (think: a meal at a specific restaurant, the fee for a big museum, or one amazing boat ride around the city). If you start your trip with an idea of what you're going to be spending the most money on, you can more realistically budget the rest of your trip while still enjoying yourself.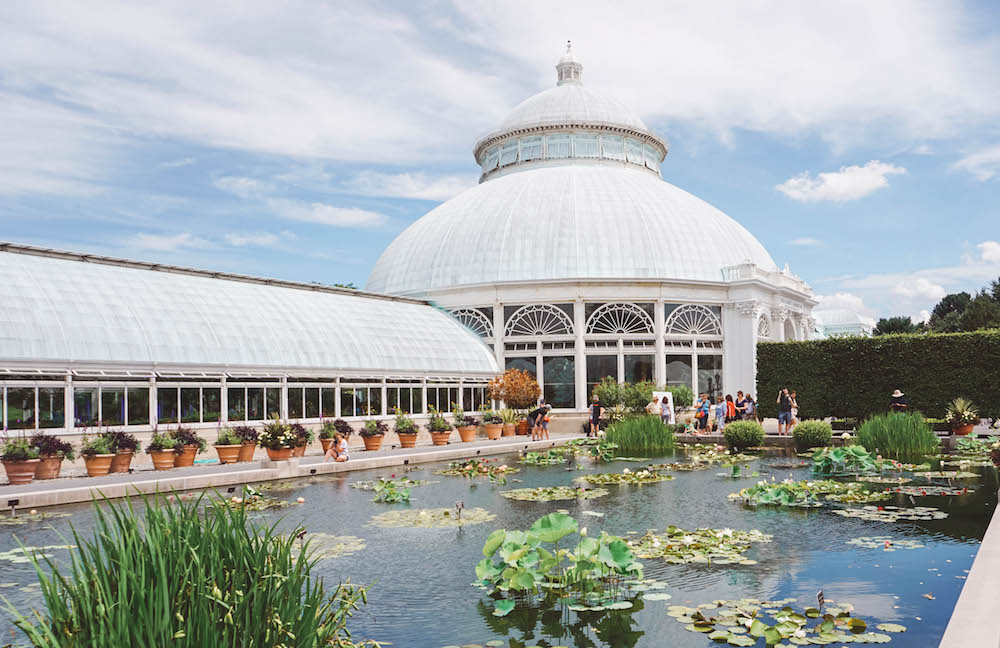 4. Booking your hotel last-minute
For me, booking hotels last-minute is a huge vacation mistake, mainly because it stresses me out big time. However, some of my friends swear by booking accommodations at the very last minute because they're able to get better prices this way. But the flipside of that is you're not guaranteed a room in an area you're excited to stay in.
Solution: Pick whatever timing works best for you when booking a hotel, but make sure to thoroughly research your options ahead of time. This way, whenever you're ready to pull the trigger you can just hop online and book your room.
5. Not having copies of your ID
When traveling abroad, it's always best to have a copy of your passport and any other necessary IDs in your bag at all times. I've never been asked to show any sort of identification while abroad, but it's better to be safe than sorry. Make sure to leave your actual passport in your hotel room somewhere safe (preferably locked up).
Solution: Make two copies of all your IDs before you travel. Have one copy on your person at all times, and leave another copy and the real thing in your room.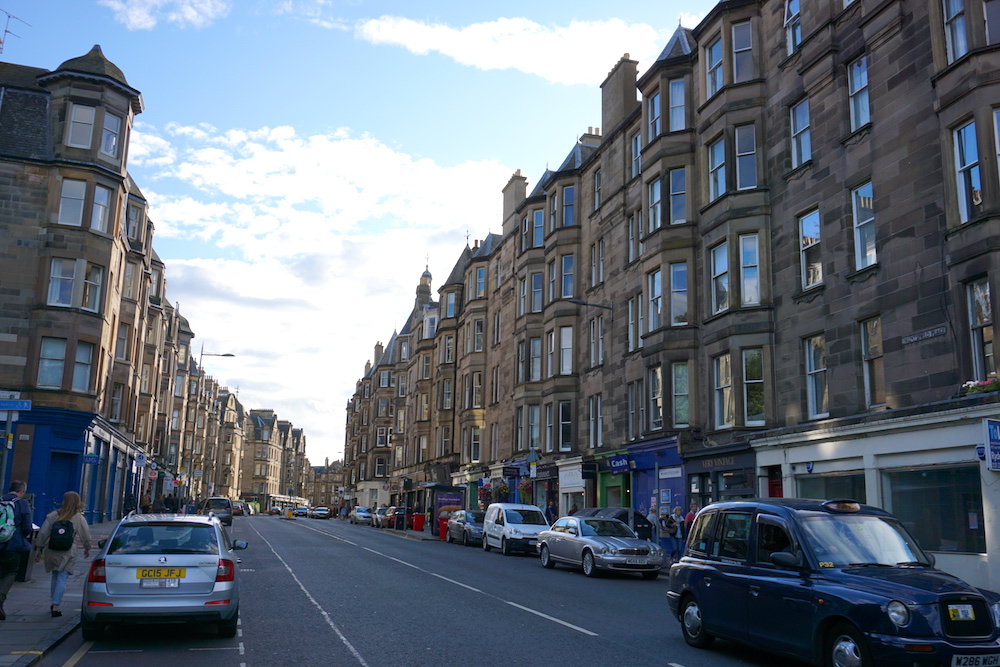 6. Bringing the wrong adapter
Back in 2010, baby Claire traveled outside the US for the first time with her theatre troupe. Had it not been for my dad, I wouldn't have known to bring a plug adapter with me to the UK and would've had a lot of dead electronics by the end of my trip. Don't be the person who forgets to bring the right adapter! Everyone will hate having to share theirs with you.
Solution: Buy a universal adapter so you're safe wherever you travel. I've used the same one for years and it's yet to fail me.
7. Not cashing in on student discounts
A student ID is worth its weight in gold. Students can get discounts at most museums (and many other attractions), so use your ID if you have one.
Solution: In general, you should research any and all discounts you might qualify for (military discount, group discounts, etc). The worst that can happen is you'll be told you have to pay full price.
8. Visiting only the best known attractions
I see this a lot with visitors to NYC. Most people limit their city experience to lower Manhattan and don't get out of the bubble they've created for themselves. I'm not saying tourist attractions are overrated or not worth your time (they're well known for a reason, after all!), but I want to encourage you to see things beyond what's listed on Trip Advisor.
Solution: Set aside an afternoon or two to let yourself explore new areas. For example, if you're visiting NYC and are planning on seeing mainly the big attractions like Times Square and SoHo, leave an afternoon open to meander around the Upper East Side just to see what's there.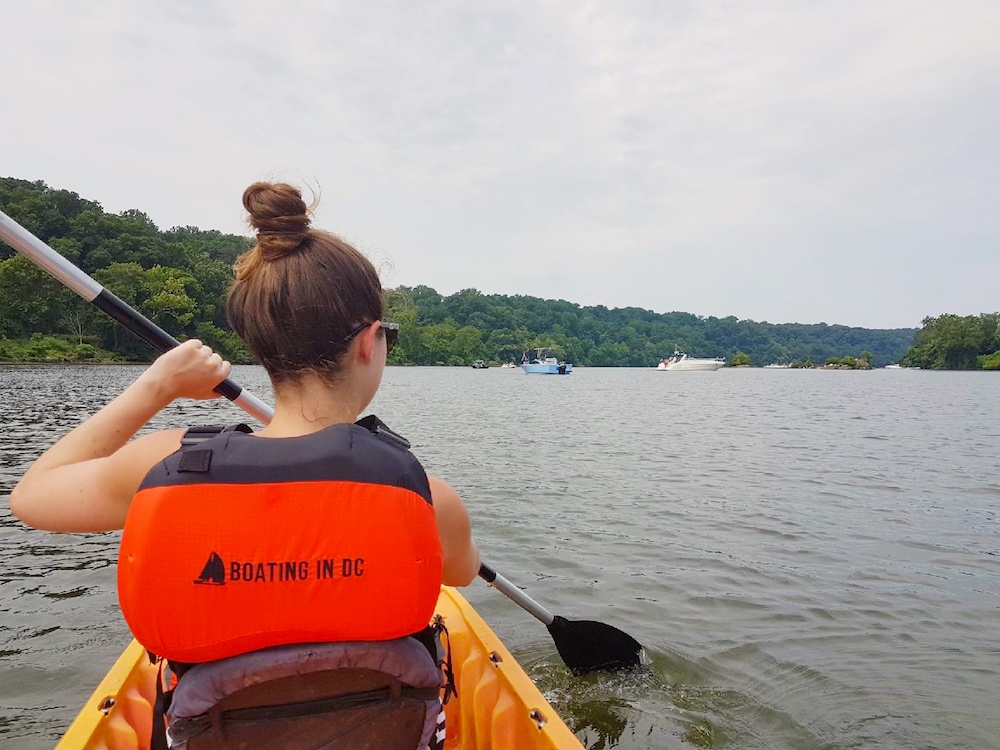 9. Not resting during the day
This is still something I struggle with on vacations. I feel like I'm wasting my time if I sit in a café for longer than it takes me to inhale my lunch, and I never go back to my hotel room to rest. I'm working on exploring at a more sustainable pace though, because I've noticed how my body rebels when I push it too hard (my skin breaks out, I'm exhausted by 2pm, etc). In Scotland, I was forced to take things slow in the tiny town of Inverary, and it wound up being my favorite day of the whole trip because I gave myself plenty of time to see every nook and cranny of that town.
Solution: When the afternoon slump hits, don't force yourself to keep going. Find a café, order a drink, and rest for a bit (I recommend bringing a small paperback with you on days when you think you'll need a break). And if you're feeling really jet lagged, cut your losses and take a short nap in your hotel room. In the long run, you'll be happy you rested!
10. Not packing a spare memory card
Confession: I still don't own a spare memory card. And I feel like now that I'm admitting it in writing something is definitely going to go wrong with my current memory card and all my photos will be wiped. Please don't be dumb like me, and invest in an extra memory card just in case.
Solution: Buy a spare memory card and keep it in your camera bag. They're smaller than a Cheez-It, so you won't even know it's there!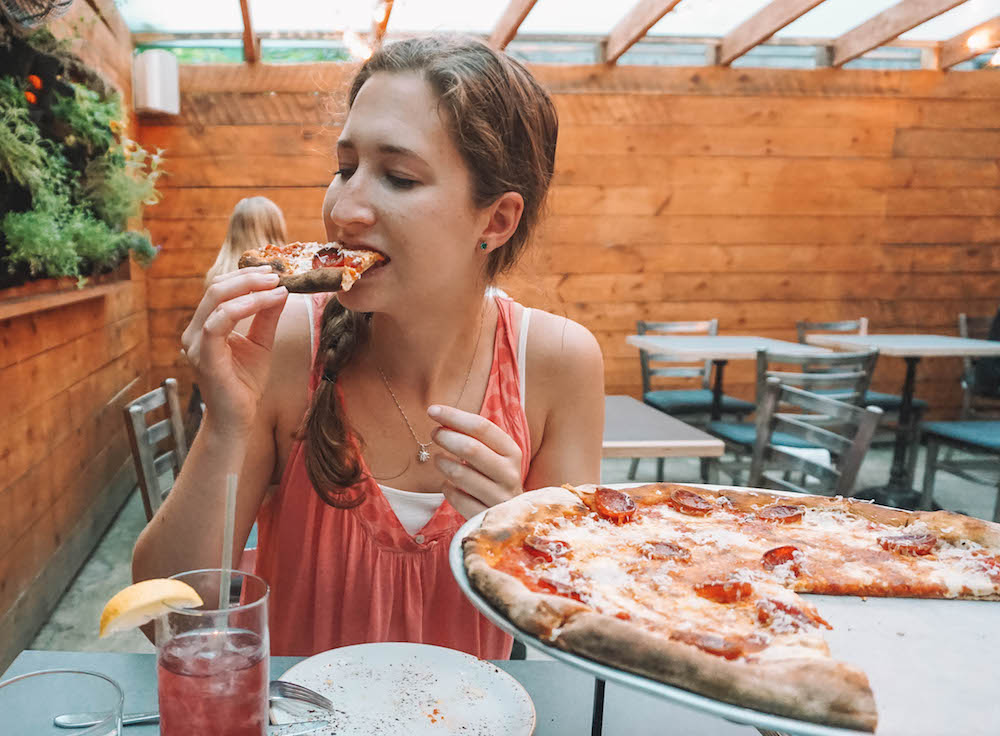 11. Not Sampling Local Cuisine Because you're "on a diet"
Obviously, if you have to avoid certain foods for health or allergy reasons, stick to foods that are safe for you to consume. Otherwise, don't let your diet get in the way of enjoying your vacation and experiencing everything the local culture has to offer. I'm a firm believer in enjoying everything in moderation, and I think it's totally doable to sample local goodies without going totally overboard.
Solution: Make a list of foods you want to try on your vacation. And if you're traveling with someone you can always split dishes so you can sample more things at once.
12. Forgetting to experience the nightlife
Guilty again (I swear I'm fun on trips!). I prefer getting up early and seeing things before places get really busy, but this usually means I'm exhausted at the end of the day and just want to sleep. Because of this, I rarely get to experience the nightlife of the places I visit, which is a shame.
Solution: If you're also a morning person, pick one night of your trip to be your night on the town. You'll be able to plan your day more strategically this way and can head back to your room to rest and refresh before heading back out.
13. Choosing fashion over function
I get that you want to look cute on vacation, I do too! But it's just not worth it when your strappy sandals that look so good in photos dig into your feet and give you blisters. Even seemingly little things like the straps on your new top that always fall down and annoy you can impact how you experience a vacation.
Solution: Pack clothing that's comfortable and that you won't have to worry about sliding down/bunching up/etc. And never pack anything you've never worn before. You can still look cute while traveling, but you'll likely have to make a few changes to your everyday wardrobe to make it 100% travel-friendly.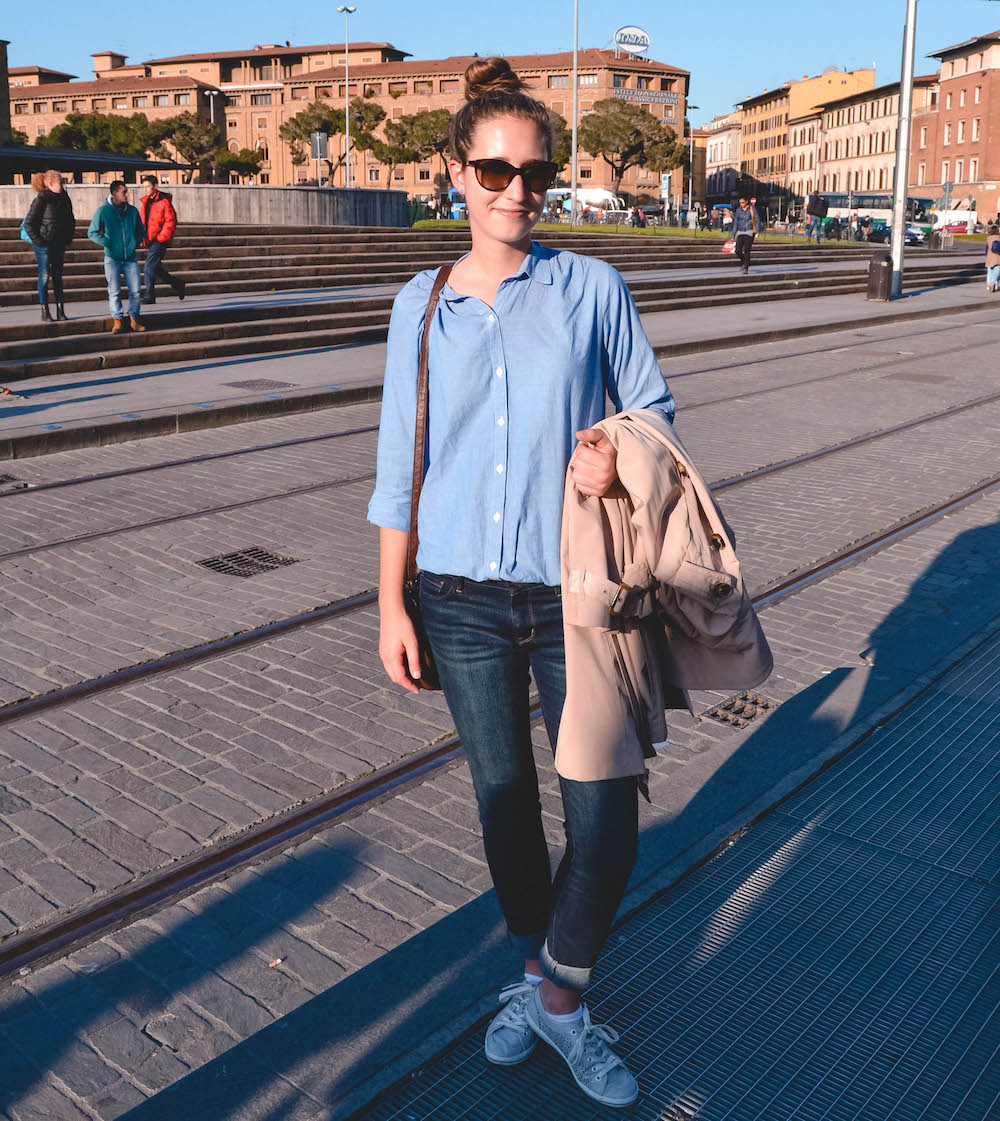 14. Not dressing according to social customs
I didn't get the memo before I began my European adventure that most cathedrals in Italy require visitors to have their shoulders and knees covered. I wasn't allowed to enter a few cathedrals because I wasn't appropriately dressed, which was 100% my fault and was incredibly rude of me. After that trip, I've made it a point to research country "dress codes" and to see if any sites on my to-visit list require special attire. Cities that get lots of visitors are likely used to the way tourists dress, but you should still dress according to local customs to be respectful.
Solution: Do your research ahead of time. If you're unsure when you'll need to be more covered, pack breathable maxi skirts or a large, light shawl to throw over your shoulders when needed.
15. Feeling like your group has to stay together 24/7
If you're unused to exploring solo, it can be intimidating splitting up from your group to see sites by yourself. But at some point during your trip, you and your friends will need a break from one another and it's totally okay if you all want to do different things! Some of my favorite trips with friends included solo adventure time. It actually makes your time with your friends more exciting because everyone has so much to chat about come dinnertime.
Solution: Talk with your travel companions before your trip to gauge how open they are to spending some time apart during your trip. While you're at it, it might be a good idea to chat through these 27 questions before you travel together (it won't take you long, promise!).
If you've made these travel mistakes in the past, you're not alone! The best thing you can do is learn from past mistakes to make future adventures even better. Remember that traveling comes with its own learning curve, and the only way you're going to get better at it is by going more places. If there are any major vacation tips you'd also recommend, please let me know!
Tell me: What's the biggest mistake you've made on your travels?
Signing off,
Claire
 Travel inspo you'll love: 
Pin it!