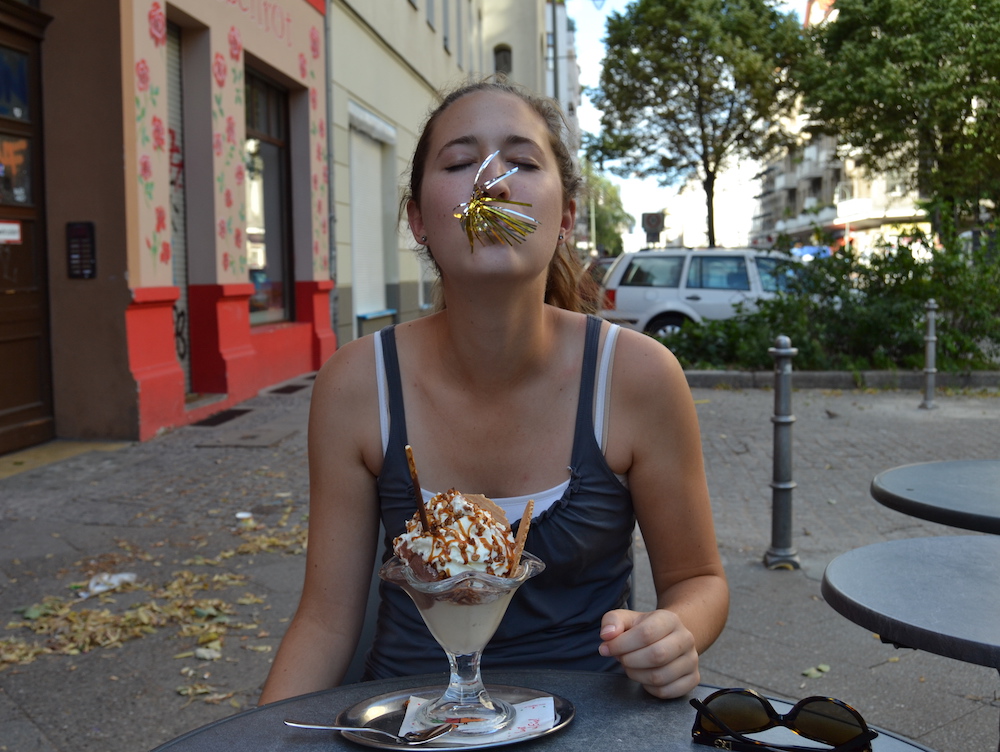 Traveling with friends is nothing like traveling with your family. It's almost guaranteed that you'll butt heads with your family members at some point during your vacation, but at least you know that family's for life and your mom and dad won't disown you just because you annoyed them (mine haven't yet, at least).
With friends, it's a bit different. No matter how well you think you know each other, you're bound to discover new things about your BFF when you travel together. Not all of these discoveries will be pleasant, either. I've put a dent in a few friendships during my travels, and some of the things I did to tick my friends off could've been avoided had I known a few things about them beforehand. Conversely, had we bothered to talk about my preferences while traveling, I bet they would have annoyed me a lot less too! (Lucky for me, I have very understanding friends who are willing to talk things out when we feel like throttling each other.)
This list of questions is helpful whether you're traveling with a friend you just met during your study abroad semester or a friend you've known since childhood. Even if you think you know the answer to most of these questions, it doesn't hurt to ask anyways. Don't be like me and make your friend go window shopping for a whole day before you bother asking them if they're cool with that—friends should be willing to accommodate your interests, but you should do the same for them!
Accommodations/Daily Routines
What accommodations are you interested in? (AirBNB, hostels, couch surfing, etc)
How much are you willing to pay per night for a room?
Do you shower in the morning or before bed?
Are you willing to share a bed?
Do you prefer getting up early or sleeping in?
Do you snore?
How long does it take you to get ready in the morning?
How much downtime do you need to recharge?
Planning Your Trip
Do you like to have every day planned in advance, or are you flexible on what you do?
How much are you willing to spend on public transportation each day?
Do you enjoy going on tours or do you prefer exploring solo?
Food
What's the maximum amount you're willing to pay for a meal?
Do you want to eat out for every meal or would you prefer packing some meals?
Are there any foods you can't stand eating?
Do you have any food allergies?
Do you enjoy splitting meals or do you prefer ordering your own dish?
Daytime Activities
Do you enjoy window shopping?
What kinds of attractions are you interested in seeing?
Do you enjoy museums? If so, which kind are your favorite?
Do you enjoy visiting the beach? If so, how long can you stay at the beach?
Is it okay if we do separate activities some days?
Are you okay with walking long distances?
Do you enjoy hiking?
Nighttime Activities
Do you prefer staying out late or going to bed early?
Do you want to go to bars at night?
Do you like seeing shows or going to the theatre?
How late are you willing to stay out at night?
I have a few trips with friends in the works for this year, and I'm going to make sure we chat about these questions before we go anywhere together. I'm awful with confrontation, so I'd much rather hash things out before taking a trip with anyone! One thing I'm particular about is going to bed early, but if I know that my friend wants to spend a few nights out to experience the local nightlife I'm cool with that! I just have to mentally prepare myself for a few late nights, you know?
Tell me: What's one thing you always tell friends about yourself before you take a trip together?
Signing off,
Claire
More helpful travel tips:
Pin it!