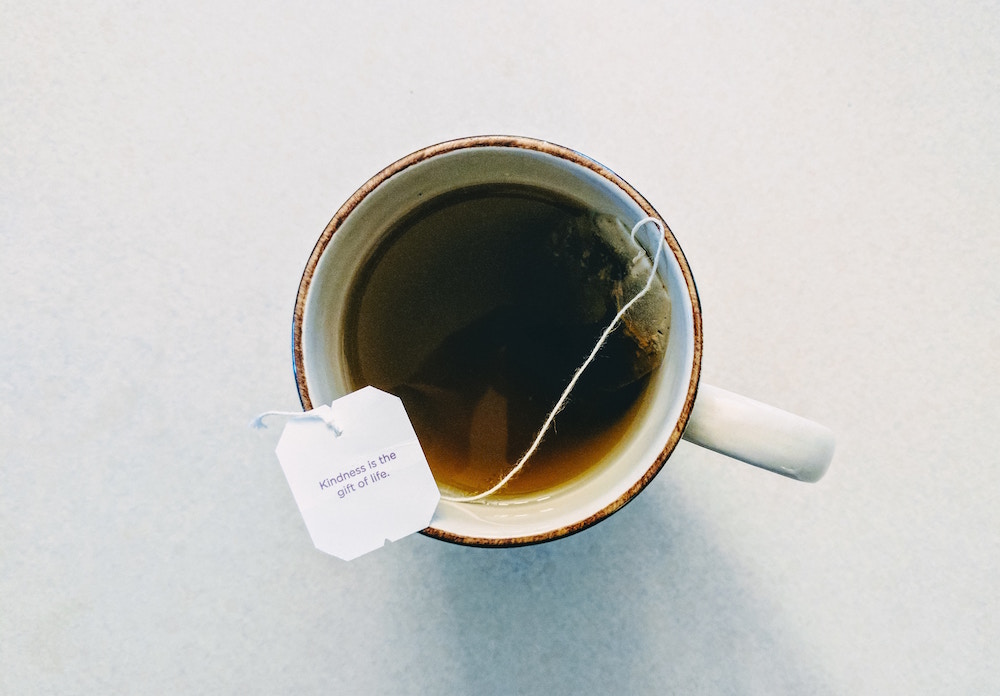 The trip I took to Cambodia before I started college left me with so many unforgettable memories, not all of which are the happiest. After two life-changing weeks with the most incredible group of people, we packed our bags and prepared for a 30-hour travel day back home. At the airport, we enjoyed our last Cambodian meal. It was a bittersweet moment, but we were all eager to see our friends and family again and regale them with tales of our adventures.
On the plane ride back to the US, members of our team started getting sick. Like, puking once every few minutes sick. It was awful. My gag reflex is pretty strong, so I distanced myself as much as possible from the sick bay, partly because I was afraid I'd start puking myself and partly because I thought whatever they had was contagious.
As it turned out, all but three of us (including me, thankfully) got violently ill because of the fresh smoothies we'd ordered at the airport. We had been so sure that the airport food would be safe for us to eat, but it apparently wasn't. Moral of the story? Do as much research as possible about the country you're visiting before you travel so you know the best ways to avoid getting sick. Because there are few things in life worse than getting sick at any point during your dream vacation.
Be aware of food + water contamination
If you're traveling within the US, you likely won't need to worry about the quality of the tap water or food from street vendors. However, you'll want to research the safety of the drinking water and food if you're traveling outside the country. When I visited Cambodia, I was strictly forbidden from drinking the tap water or eating any of the non-peelable fruits from the market. Fruits and vegetables like melons and tomatoes can be injected with unsafe tap water to make them appear plumper, which makes them unsafe to eat. If you travel to a country with unsafe drinking water, make sure to buy bottled water in bulk to stay hydrated.
Tall Girl Tip: The CDC has some helpful info on which foods and drinks are safe to eat while you're abroad. 
Use hand sanitizer
This one seems pretty obvious, but I wanted to mention it regardless. Baby wipes are also good for sanitizing your hands. Pack a few small bottles of hand sanitizer in case one explodes in your luggage en route to your final destination.
Get lots of sleep
Almost every time I have a long flight, I wake up the next day with a scratchy throat. Even if the plane ride is 6-8 hours, my sleep schedule still gets messed up. If you're feeling jet lagged, the best thing you can do is sleep. To help you acclimate to the new time zone, take a quick power nap as soon as you land (I usually try to sleep for 1-2 hours, depending on how tired I am). Get into bed early and aim for at least eight hours of sleep your first night. Getting the proper amount of sleep helps boost your immune system and will make you less stressed while you travel.
Stay hydrated
Drinking plenty of water is key to avoiding getting sick while you're traveling. The recycled air in planes dries your skin out, and you can get dehydrated easily from all the walking you're bound to do in the city you're visiting. Carrying a bottle of water with you is especially important on hot days. I visited Austin, TX for the first time in the middle of July and stupidly didn't bring a water bottle with me. Needless to say, I didn't feel so great after my first 100-degree day!
Get vaccinated before you travel
Again, you'll want to research the specific country you're traveling to and make sure you get vaccinated for any diseases common in the area (malaria, yellow fever, etc). If you're traveling during the winter, it might be a good idea to get a flu vaccine before you hop on any form of public transportation. When in doubt, ask your doctor which vaccines you'll need!
Know when you'll be changing time zones
If you take medication at a certain time each day, set your phone alarm so you know when to take it once you switch time zones. Again, talk to your doctor if you're unsure which of your meds need to be taken at the same time every day.
Take vitamins before traveling
To be perfectly honest, I'm not sure if taking an Airborne before I travel actually helps me avoid getting sick or if it's just a placebo effect. Either way, I feel like I get sick less often when I'm traveling if I first take an Airborne before getting on a plane. If you're not a fan of pill vitamins, get a good dose of them by making a super healthy meal before you leave home (think lots of greens and fruit!).
If I've missed any crucial ways to avoid getting sick, please let me know! I've never been sick on vacation, but I've been with friends and family who have and it's not a fun time.
Tell me: Have you ever gotten sick while you were traveling? If so, how did you cope with it?
Signing off,
Claire
More posts you'll love: