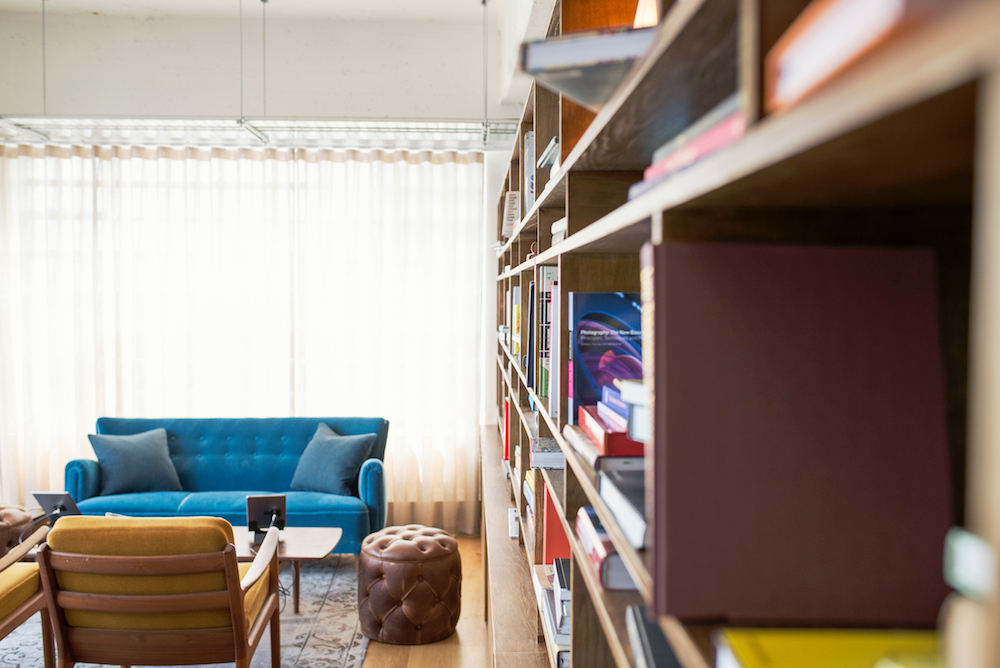 Tired of hotels and AirBNB? Want to experience a city through the eyes of a local? Then couchsurfing sounds perfect for you! Couchsurfing.com is a website that connects travelers and hosts (people who open their homes to others for free).
I couchsurfed for the first time in Brussels two years ago and absolutely loved it. Couchsurfing can be very intimidating at first, but these tips will help you if you're a first time couchsurfer. Here's how to couchsurf safely and successfully, all while having the time of your life.
Fill out your profile honestly
While you don't need to fill out all the nitty gritty details about yourself, you should be honest about who you are, why you're couchsurfing, and what type of guest you are. If you like to party, mention that—there are tons of couchsurfers just like you. Alternately, if you're more of an early bird who enjoys going to bed before 10pm, there are also lots of couchsurfers like you.
Your couchsurfing host will meet you eventually, so save both of you the trouble later on by being honest about who you are in your profile.
Get verified
This is crucial. While there are tons of people who aren't verified that I'd trust to couchsurf with, it takes lots of time for people to trust you if you're account isn't verified. This only takes a few bucks and acts as an extra layer of security for hosts who are considering letting you stay in their home.
Get some friends
On couchsurfing.com, that is. Can't help you out in real life, sorry! Jokes aside, check to see if you have any Facebook friends on Couchsurfing.com. This will help establish your credibility to hosts and your friends can leave you glowing reviews on your profile.
Start your search early
Odds are you'll be couchsurfing in a big city. Hosts likely receive dozens of requests each day from travelers wanting to stay with them. Start sending out requests 2-3 months in advance to get a feel for how much time you'll need to secure a place to sleep. If you connect with a host early on, make sure to send follow up messages before your trip to confirm that you can still stay there when the time comes and to get to know your host better. Who knows, you might make a life-long friend through this!
Have an intro message prepared
Like I said, hosts get dozens of requests. Have a short, but personal intro prepped so you can message hosts in bulk. Tailor your message to each host and ask them some questions in return. You want to make a good first impression, but you should get to know your possible hosts in advance as well. When I was studying abroad, this is the intro message I used:
Hi [Name]!
My name is Claire, and I'm an American university student studying in Germany. [Insert reason I want to visit their city].
A bit about me: I have 4 cats waiting for me back home whom I love to pieces, I recently started my own travel blog (tallgirlbigworld.com), and I LOVE cooking/trying out new foods. I actually worked as the cook at a dude ranch out west last summer, and it was definitely my best job to date. Anyways, that's a little info on who I am. If you have any questions at all, please don't hesitate to ask!
-Claire 

I got quite a few responses from this message because 1) It was honest, 2) it was personal, and 3) it was interesting.
Only couchsurf with verified members
Just like hosts are more likely to trust you if you're verified, you should be more trusting of hosts that are verified. You'll be able to tell if a host has been verified by looking to see if there's a check mark by their name. If one's there, that means Couchrusfing.com has verified that the host is a real person with no sketchy criminal record, and so on.
Read ALL of their reviews
Take the time to read the reviews left for potential hosts. Make sure they're mostly positive, and check to see if the reviews are coming from other couchsurfers and not just the host's friends. Hosts who have had tons of couchsurfers stay with them will likely have a few negative reviews, but use your instincts to gauge whether or not this host will be a good fit for you.
Treat their home better than you would your own
The key to getting a good review on your account is to be the perfect couchsurfer. Treat a host's home better than your own. Don't leave your stuff lying around, be quiet when they're asleep, and clean up after yourself if you use their kitchen.
Leave an honest review afterwards
To build your own couchsurfing profile, you'll need to build a portfolio of reviews. You're more likely to get them if you first leave reivews of your hosts. Be honest though, because other travelers will be reading your review to see if a host is a good fit for them.
Do it all again!
If you went through all the steps in this guide, you hopefully had a great couchsurfing experience. The first time feels a bit weird since the process is so new, so make sure and continue couchsurfing to have some one of a kind memories! The more you couchsurf, the better your profile will look to potential hosts, and the less effort it will take to secure hosts in the future.
Congrats, you're now officially ready to couchsurf! If you found this guide helpful, please let me know. And if you've already couchsurfed before, I'd love to hear any other suggestions you might have for your fellow travelers.
Signing off,
Claire
More posts you'll love:
Pin me!