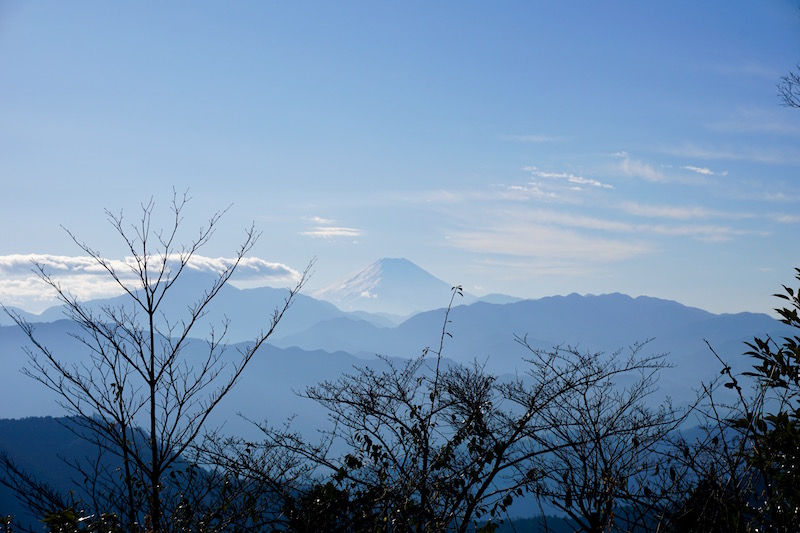 If busy city streets aren't your thing, I have just the spot for you. Mt. Takao is a mountain just outside of Tokyo that's covered in beautiful trees and greenery. My family and I visited Tokyo over New Year's, which is a huge holiday in Japan. As in, "everything pretty much shuts down" huge. Not wanting our precious few days in the country to be wasted, I eagerly messaged all my friends who had studied abroad in Tokyo asking what the best options for us were.
Mt. Takao comes highly recommend from Tokyo locals and study abroad students alike, and I can confirm it's definitely worth visiting. Here's everything you need to know about hiking Mt. Takao for the first (or tenth!) time.
Getting There
Getting to Mt. Takao from Tokyo is actually quite simple. Keio Railways runs from Shinjuku station and has cheap tickets for a direct express train to the mountain. Assuming you get on the correct train and not on the local train like we first did (oops), the trip will only take you about 50 minutes to complete. You'll want to get off at the last station, Takaosanguchi. From there, it's a short walk to the base of the mountain.
Hiking Mt. Takao
Mt. Takao is the perfect day hike. It's not too rugged (depending on the path you take up), but you still feel like you're getting a solid workout it. To see everything the mountain has to offer, you want to take trail #1 on your hike up.
Trail #1 is paved, which I did find a touch disappointing (I'm a hiking purist, what can I say?), but the gorgeous views more than make up for it. This path first takes you past the mountain's monkey park. My brother and I particularly enjoyed the monkey park because it gave you an up close and personal view of over 60 monkeys.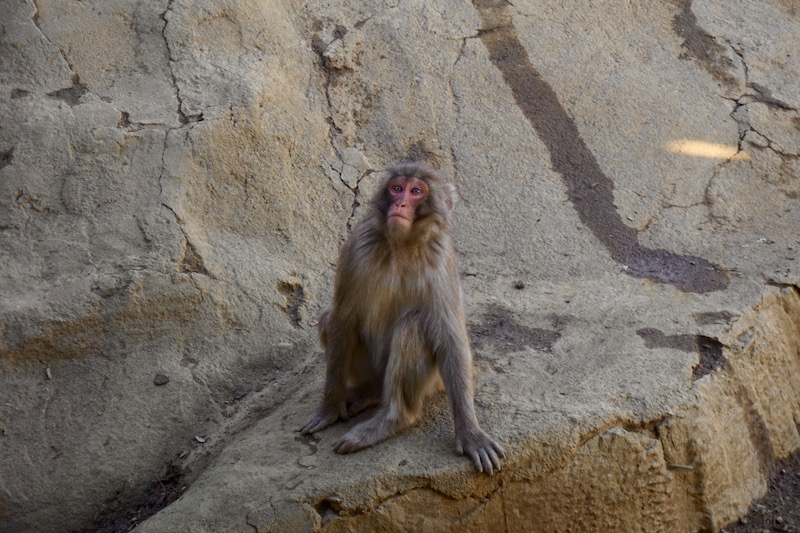 You can buy a handful of treats for a dollar, which you're then allowed to throw down to the monkeys below. I tried to give the babies a snack, but the bigger monkeys got in the way every time (it probably didn't help that I have a terrible throw either).
Once you've elbowed your way through the children trying to see all the monkeys, you'll want to take the path a bit further until you reach Mt. Takao's temple, Yakuoin. While some visitors might tire of Japan's endless supply of temples and shrines, I never did. Yakuoin was simple, but beautiful, and it seemed magical somehow since it was perched on the side of a mountain.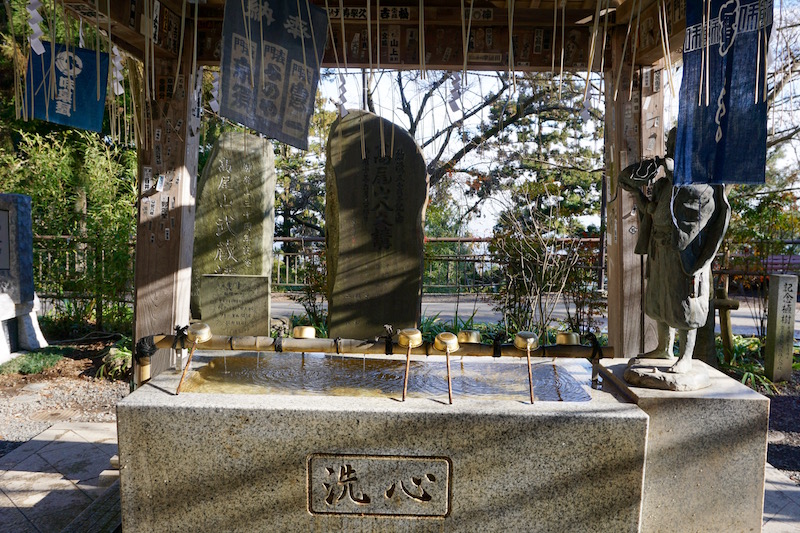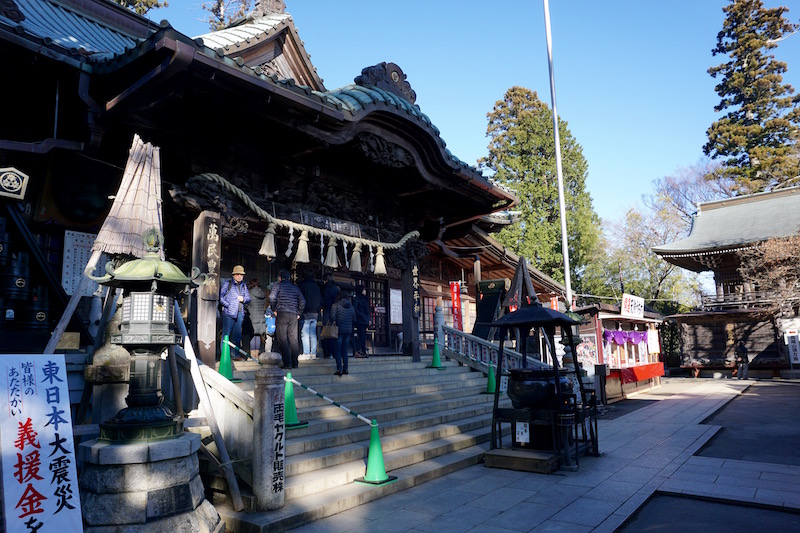 Like Sensoji Temple, visitors of the temple could wash their hands before entering and there was a smoking brazier in front. Though Yakuoin was much simpler in design, its complex was still fun to explore. I highly recommend taking time to visit the smaller shrines next to the temple. You'll see a variety of offerings laid out before them and many more statues guarding them. It was unlike anything I'd ever seen before, and I wish I knew more about the Buddhist culture to understand what all the shrines and statues meant.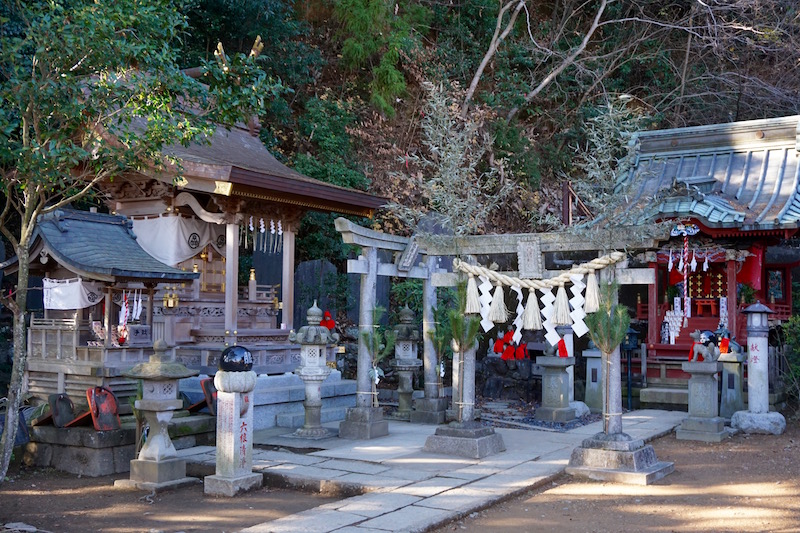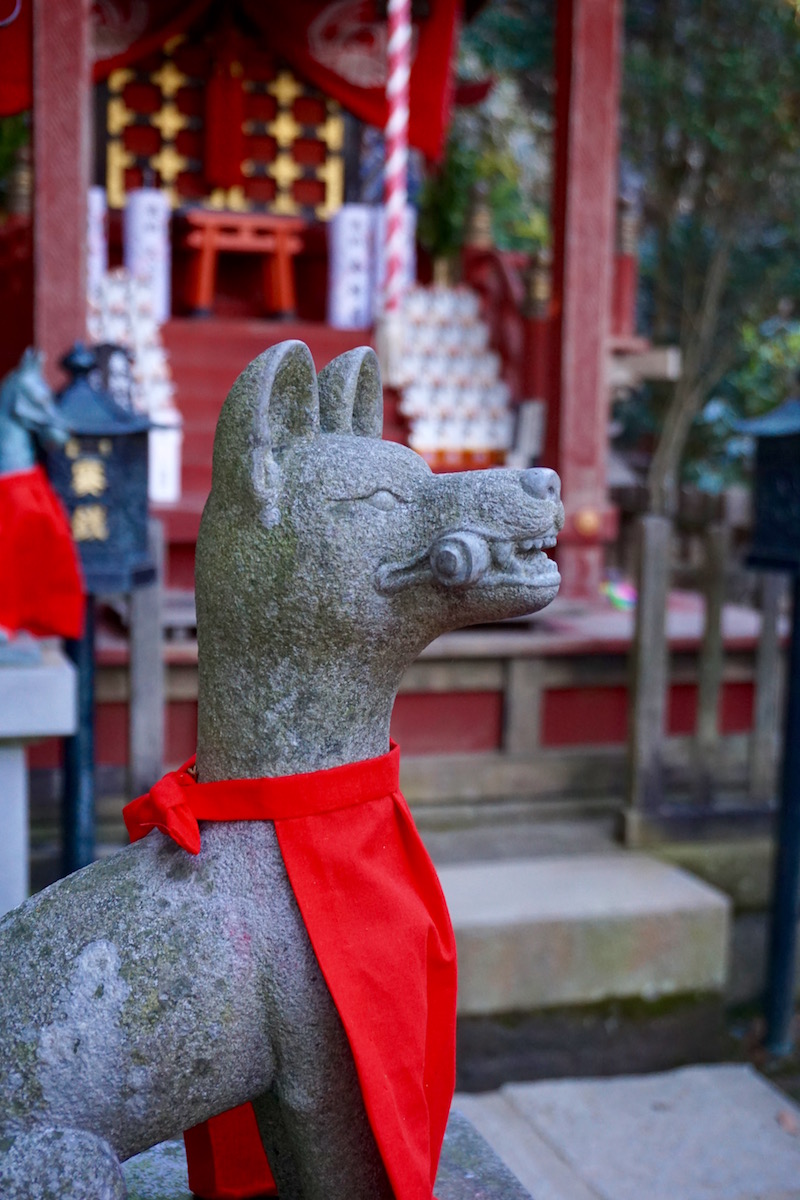 Once you've passed the temple, you're almost to the summit. At the peak of Mt. Takao, there's a lovely view of the distant mountains. We hiked up on a cold, clear day and were rewarded with a view of Mt. Fuji!
While the monkey park and the temple are the main attractions, Mt. Takao has lots more to offer. There are any number of smaller shrines and statues lining the trail, and there are many ornate gates along the way as well.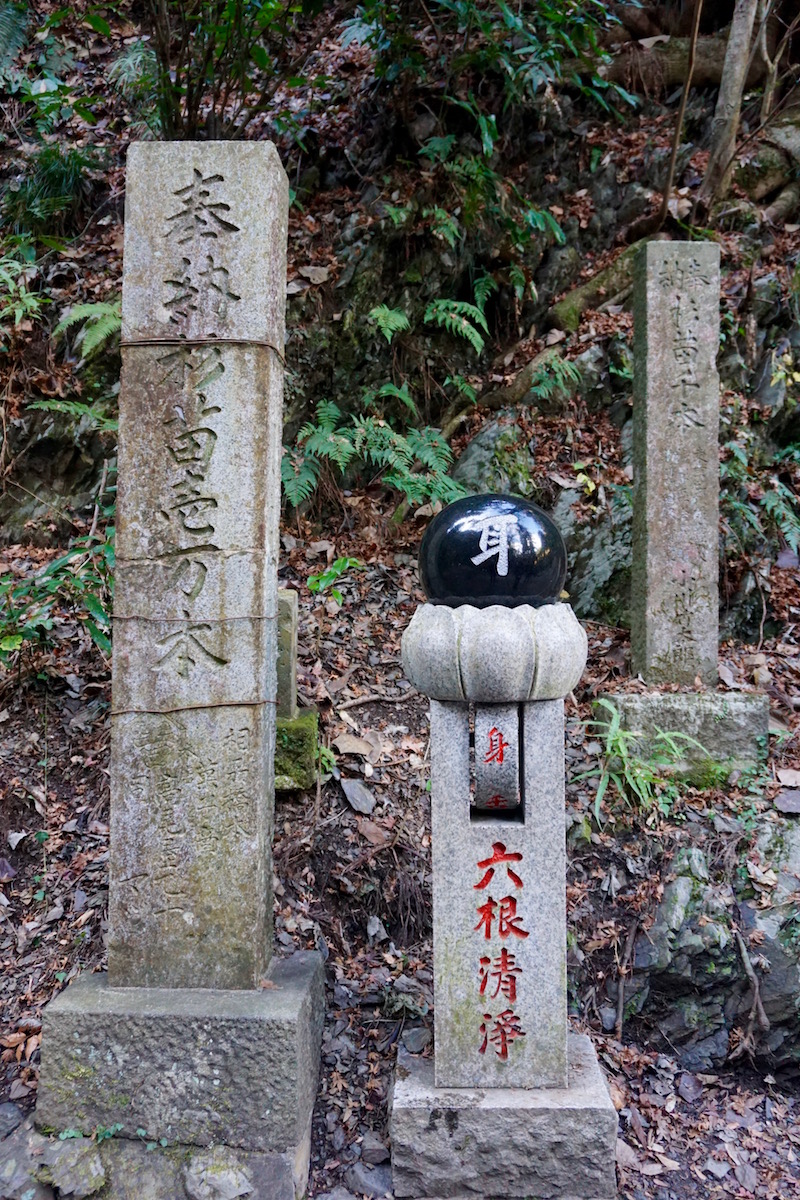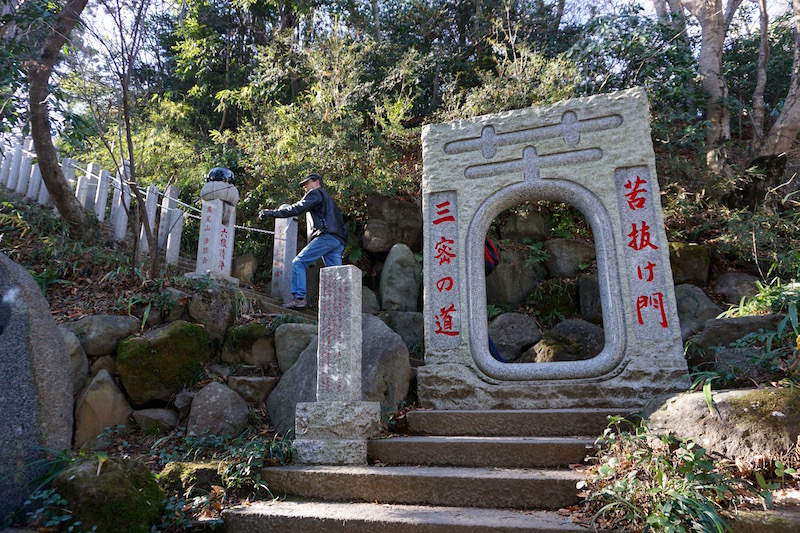 Mt. Takao is the perfect hiking trip because both avid hikers and newbies alike can enjoy it. Trail #1 is not only paved, but every half mile or so has a bathroom or snacks. If you're thinking of buying a snack, definitely hold out for the homemade dango about halfway up the mountain and skip the vending machines!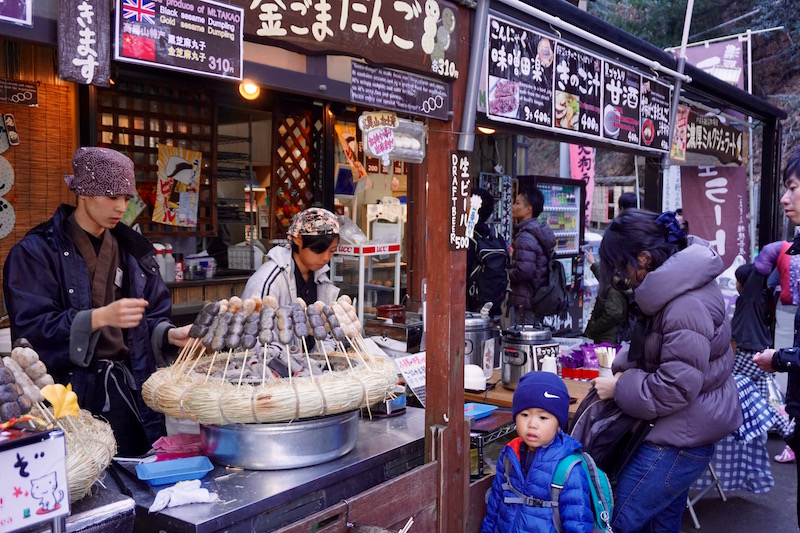 Since you'll likely be tired of all the tourists from trail #1, choose a different path to hike down. The path we chose wasn't difficult, but it let us experience the nature of the mountain a lot better. We passed only a handful of people on our hike down Mt. Takao, and got to enjoy the mountainside much more because of it.
The Town
If you have time after your hike, definitely check out the town at the base of the mountain. It's small, but there are a handful of stores selling Japanese snacks like fresh dango and rice cakes. We didn't have a chance to sit down for a proper meal because we needed to catch the final train back to Tokyo (catching the local train on the way to Mt. Takao was a huge mistake), but there were a few soba shops in the town that looked mighty tasty.
If you're in Tokyo, you should definitely consider Mt. Takao as a day trip. It's a lovely hike and you get to experience more Japanese culture firsthand, to boot!
Are you a hiker? I never used to be until I worked in Colorado for a summer. The Rockies really change you!
Signing off,
Claire