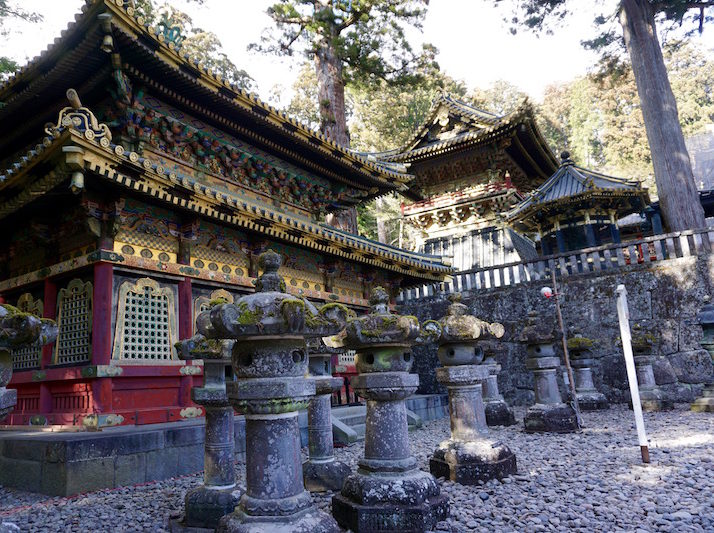 Our trip to Nikko was planned at the very last minute. We needed something to do our last day in Japan, and we were afraid that most of Tokyo's attractions would be closed due to the New Year. Luckily, my dad had his Lonely Planet guide and he suggested a trip to Nikko, which is about two hours outside of Tokyo.
Out day trip didn't unfold as expected. In short, I loved the town and my family didn't (stay tuned to hear more about that). The moral of this whole article is: do your research before visiting a new city, or else you'll miss the main event! (Have I piqued your interest yet?)
The Toshogu Shrine at Nikko 
Nikko is a huge tourist destination, and for good reason. It's home to the Toshogu Shrine, which is a Shinto shrine that was built in 1617. To top it all off, it's also a UNESCO World Heritage Site, which are my bread and butter while traveling (what can I say? I love history!).
Looping back to my family's visit: I loved it, but no one else did—just hear me out. When you enter the shrine complex, you're greeted by two massive ornamental gates. Outside the Toshogu Shrine is a massive five-story pagoda. Unfortunately, you can't go into it, but it's really quite impressive to look at.
Past the pagoda is a steep set of stairs leading up to the shrine entrance. This is where my family got off kilter. The entrance fee to the shrine is 1,300 yen (13 USD), and my family wasn't willing to pay that much money. They thought the Toshogu shrine encompassed only the small area you could see beyond the gate. Unfortunately for them, they were SO WRONG. So while they hung back at the entrance, yours truly had a grand old time exploring the massive shrine complex for almost two hours.
Now onto the good stuff: the inside of the shrine. The first area of the shrine you see holds the sacred storehouses. One of these has the original "see no evil, hear no evil, speak no evil" monkeys (you know the ones!), which I was a touch underwhelmed with, if I'm being honest.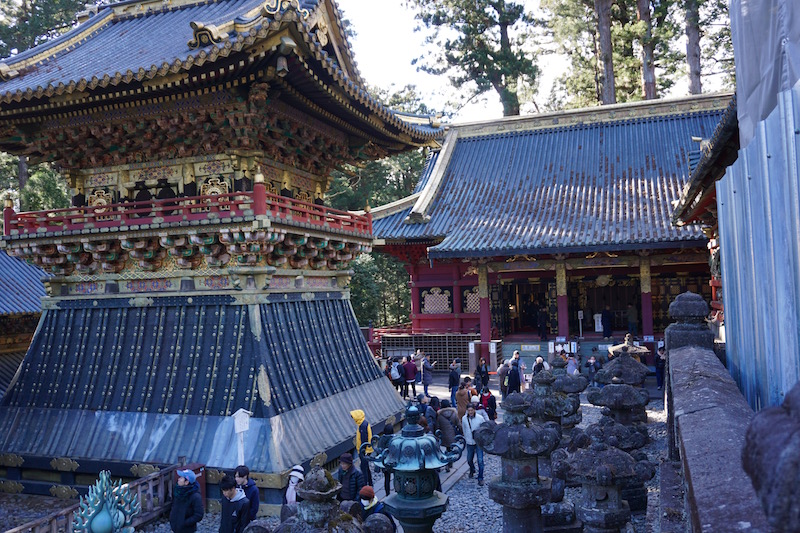 After walking up a second set of stairs, you enter the main shrine area. The Gohonsha (main shrine) is the first thing you see. Covered in what appears to be gold leaf, it is quite literally blinding to look at. Everything in the main complex glints and glitters and the buildings are easily the most intricately carved structures I've ever seen.
The day I visited the shrine was extremely chilly, so it was a bit of a (literal) shock when I had to take off my shoes to enter the main shrine. Inside the shrine and a few other buildings, you're prohibited from taking photos and must walk around in just your socks. Although I was very cold, I enjoyed exploring the buildings that were still open to the public.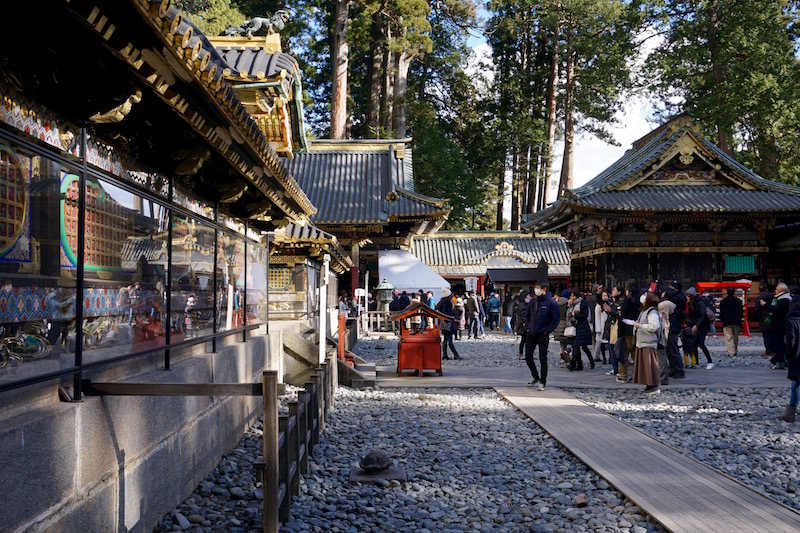 Although some buildings in the shrine complex were a bit worse for wear, the majority still shone in the sunlight and were incredibly imposing. The fact that these wooden buildings are even standing at all is testament to their importance to the Japanese culture. As I understand it, they're constantly undergoing renovations to maintain the site (you'll see a lot of scaffolding in my photos).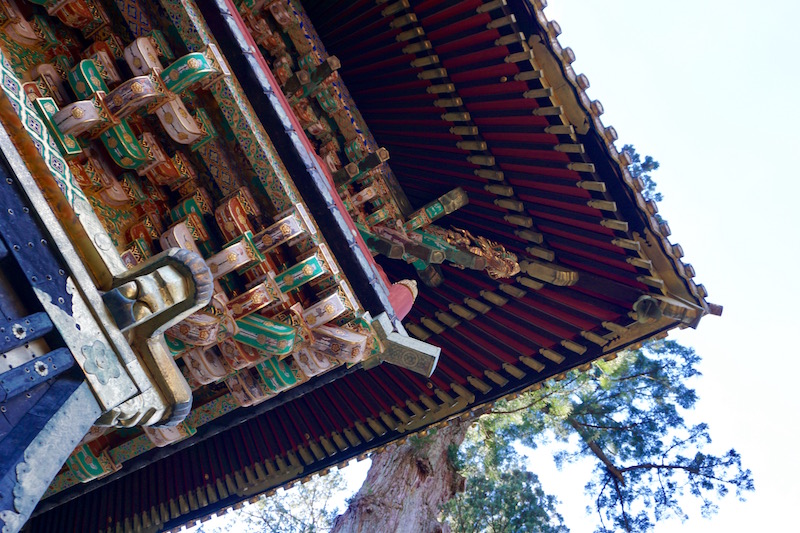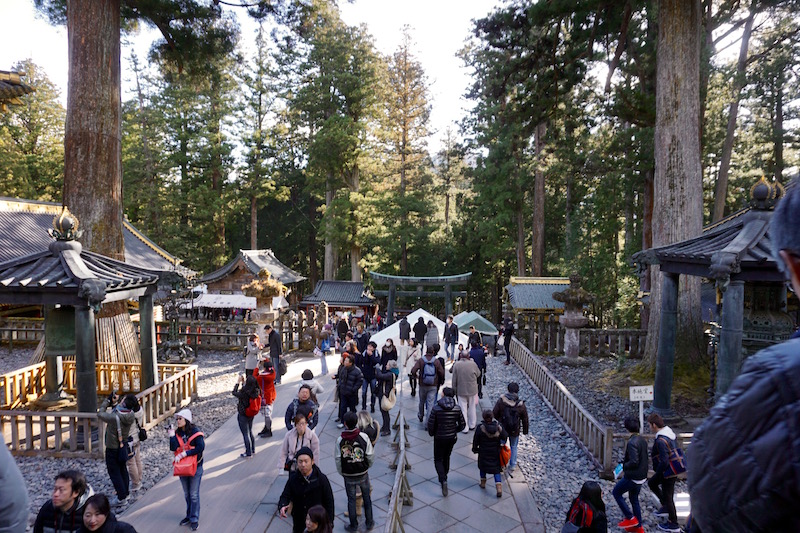 Once you've reached a pleasant level of overstimulation in the main shrine area, you'll want to walk up another flight of stairs to get to the mausoleum of Tokugawa Ieysau (for whom this entire shrine complex was built). This set of stairs is quite long and steep, but it's worth the hike to the top.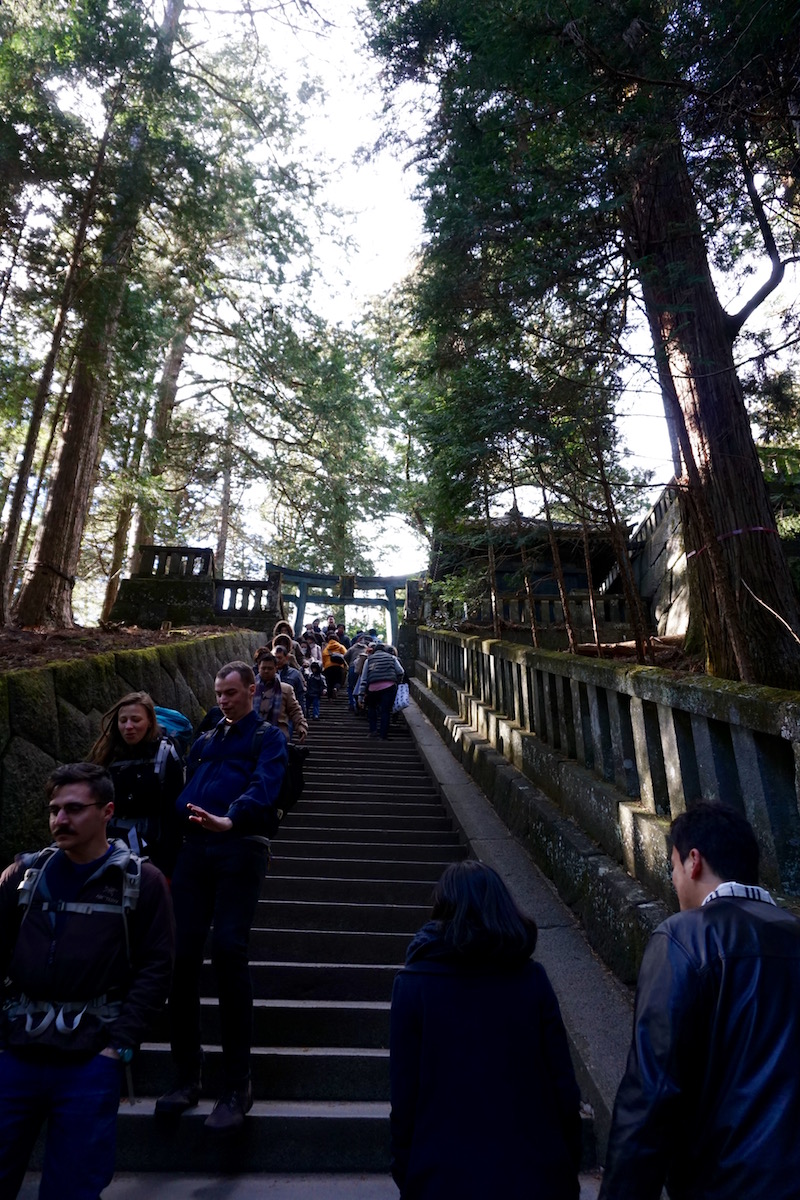 Because I was visiting in the winter, the trees were all bare and I could see the tops of the buildings of the main shrine area as I hiked up to the mausoleum. The mausoleum area is small, and many visitors spoke only in whispers here. Take your time at the mausoleum and look around you—I noticed many people praying in front of a certain tree near the mausoleum and generally got some good people watching in.
After thoroughly exploring the shrine, I made my way back down all those staircases and met my family back at the front gate. I went on to explore the nearby shrines (all are within walking distance and are no more than 10 or so minutes apart), and loved every single one. I know it sounds a bit confusing, but the entire UNESCO site encompasses many shrines, but the largest and more important shrine is the Toshogu Shrine—make sense?
Because this post is so long, I won't go into massive detail about the smaller shrines, but the Taiyuinbyo Iemitsu Masoleum was another favorite of mine. The gate in front of the mausoleum is absolutely massive, and the inner building is another one where you need to remove your shoes to enter. It also had about 85% less tourists at it, so I felt like I had the place entirely to myself.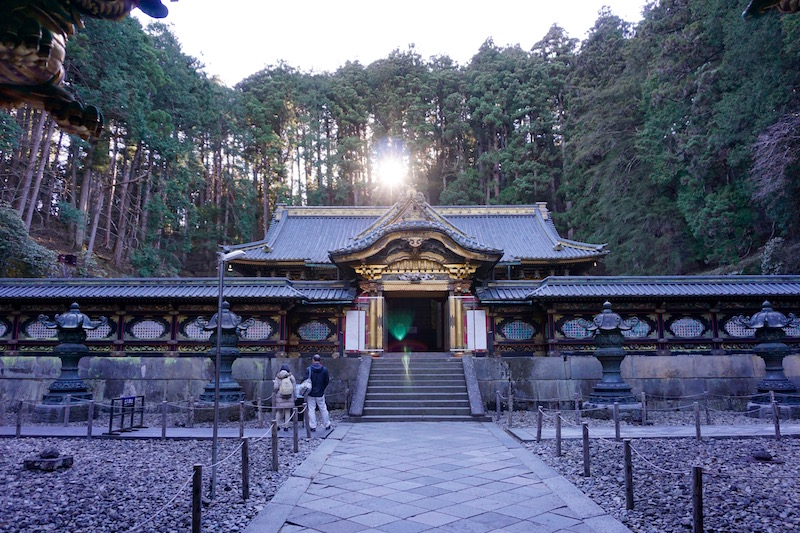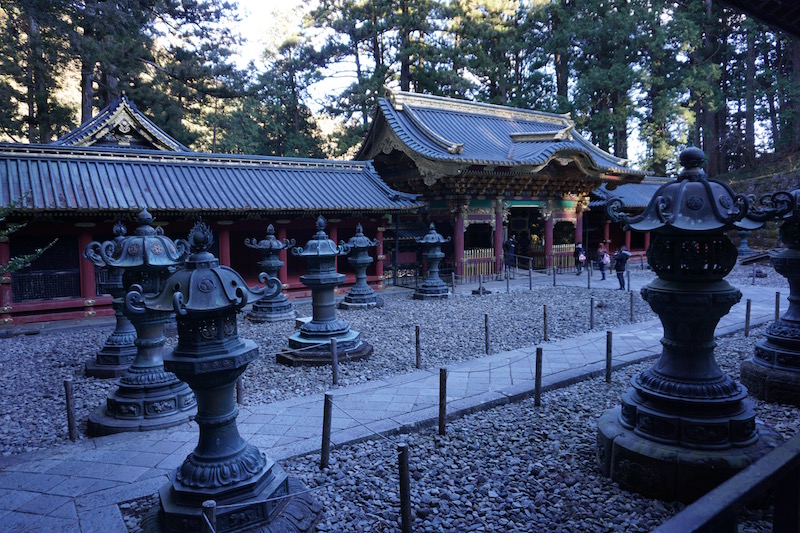 Keep in mind when you're visiting Nikko that almost every shrine area charges a small fee, so come with plenty of small bills. I thought every area was worth visiting though, so I can't really recommend an area to skip to save money.
What UNESCO sites have you visited? I'm always looking for new ones to go to!
Signing off,
Claire