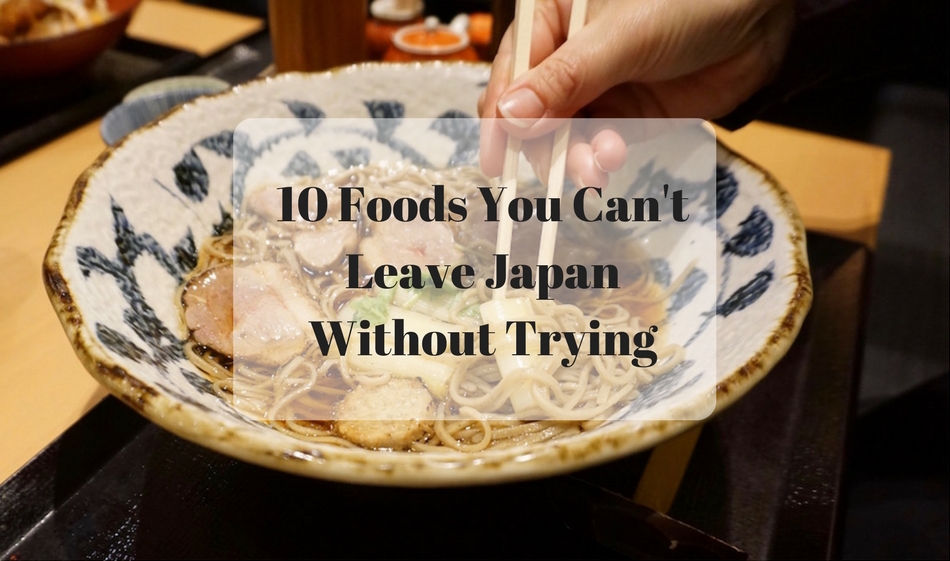 Figuring out what to order in Japan can be a daunting task. Menus usually aren't in English, so you often have to order based off of the photos included on each page. Even then, it's easy to order something you didn't actually want to eat. To save you some time, here are 10 delicious foods to try in Japan. This list is based on personal experience and also recommendations from friends who have spent some quality time in Japan.
Sushi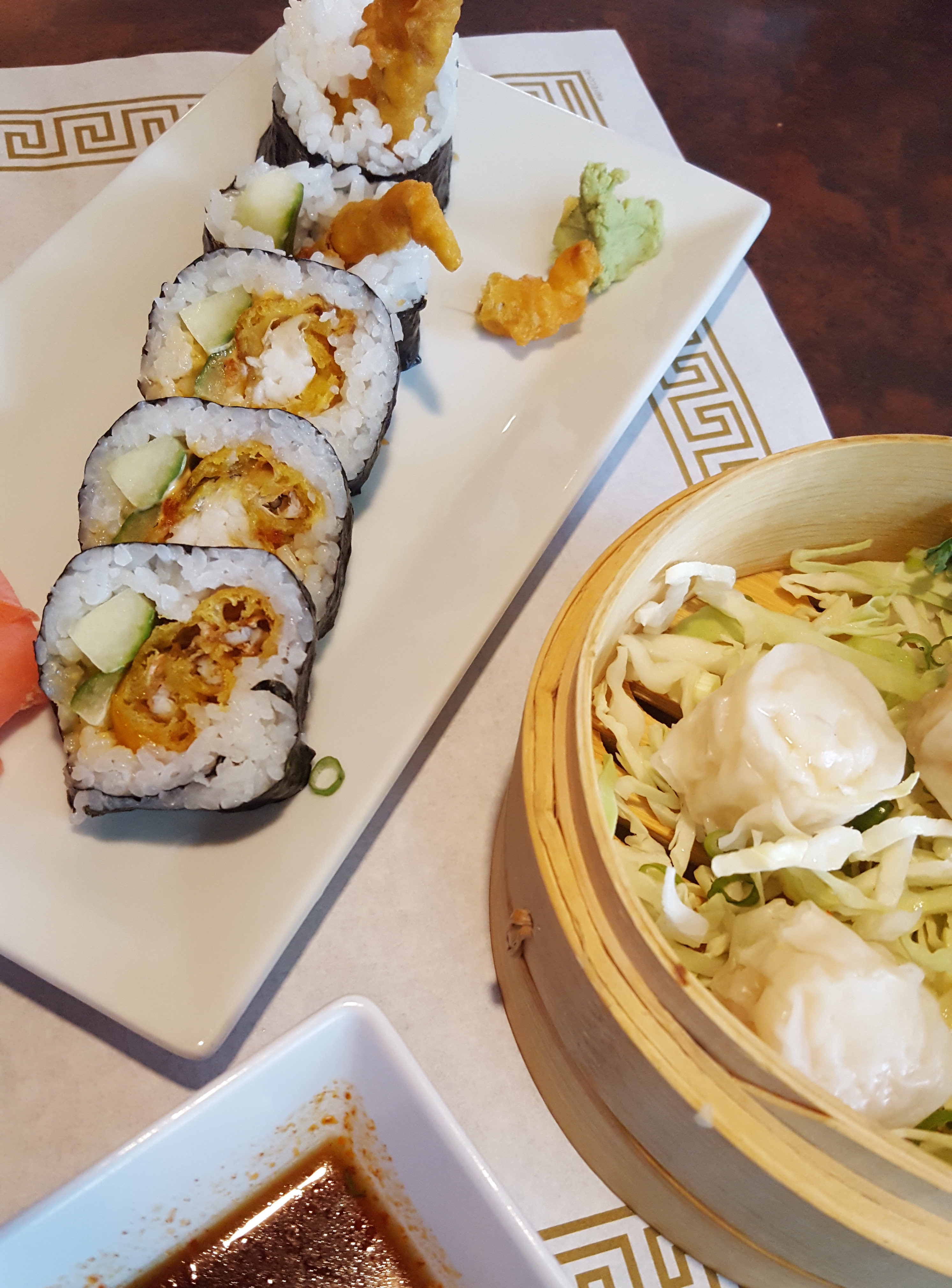 The first one's a given. You have to try sushi while in Japan. It's a bit ironic that I'm writing this though, because I actually didn't have sushi when I was in Japan—a crime, I know. I'll definitely remedy that next time I'm in the country!
Dango
Dango is a Japanese dumpling made from rice flour. It comes in a variety of flavors, and is a bit squishy when you bite into it. The dango I ate was covered in a sweet teriyaki-type glaze. 10/10 would recommend buying some dango if you can.
Mochi
Mochi is now super popular in America, but you definitely need to try it in Japan! Mochi is another squishy Japanese dessert made from rice flour. There are lots of flavors to choose from, so you can easily find one that suits your preferences. Mochi is unlike any dessert we have in the US, so it's tricky to describe.
Dorayaki
Dorayaki is another dessert that's essentially a pancake-like treat filled with sweet red bean paste. Don't let the red bean paste scare you away from this dessert. It doesn't taste like beans at all and is incredibly sweet.
Soba
If I had a dollar for every soba dish I ate while in Japan, I'd be much richer. Soba shops are everywhere in Tokyo and are usually inexpensive. Soba are buckwheat noodles that can be eaten hot or cold, with or without broth, and come with a variety of toppings. My favorite way to eat soba was in a broth with some meat on top. I found this to be the most filling way to eat soba, which is important to consider if you have a busy day of sightseeing ahead of you.
Ramen
Growing up, I was obsessed with the anime Naruto. The main character is always shown inhaling a giant bowl of ramen, so naturally I wanted to follow in his footsteps while in Tokyo. Traditional ramen (thankfully) tastes nothing like the prepackaged stuff sold in the US. You have to eat it quickly though, or else the noodles get soggy!
Tempura
Tempura is vegetables or seafood that's been battered and deep-fried. Unlike the greasy deep-fried fare in the US, tempura is super light and flaky doesn't weigh you down like most fried foods. I personally didn't find tempura super filling, so I don't recommend making it your entire meal.
Gyoza
Gyoza might just be my favorite food on this list. Gyoza are Japanese dumplings that have been pan fried and are served with a variety of fillings. Definitely use the dipping sauce that comes with the gyoza—it's often salty and sweet and complements the dumplings perfectly.
American Fare
https://www.instagram.com/p/BQvL-HPjQ6_/?tagged=hamburgsteak
I've found that the best way to experience another culture is to see how they serve food from your country. The "hamburgers" in Tokyo were more like miniature meatloafs with a piece of melted cheese on top. Since I was only in Tokyo for a few days, I didn't get to try out any other American-inspired food, but I'd love to see how else they serve popular American dishes.
Japanese Candy
You can't leave Japan without packing your suitcase with Japanese candies. I took some Hi-Chew into the office for my team to try (which they loved!) and a bag of chocolate-filled biscuits were also a hit. I also recommend a bag of milk candies; they taste like toffee and are the perfect mid-day treat.
Although these are my 10 favorite Japanese foods, you really can't go wrong with anything you choose to order. I think Japan has some of the most unique and delicious eats, but you should approach each meal with an open mind. Just because you haven't heard of something before doesn't mean you won't enjoy it!
What's your favorite Japanese food? Are there any Japanese restaurants in the US I should add to my bucket list?
Signing off,
Claire
More posts you'll love: