Inveraray is a small town on Loch Fyne with a quaint main street and a gorgeous castle. Here's what you should know about Inveraray Castle and the surrounding area.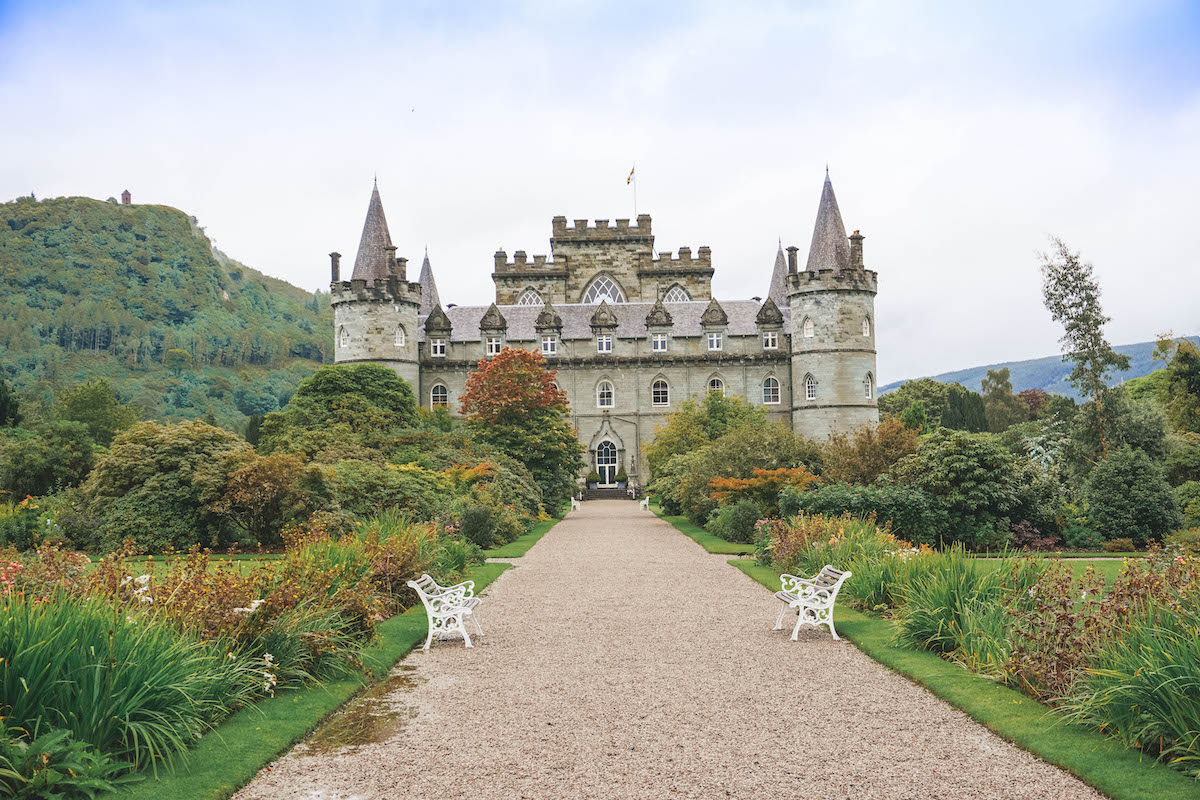 One of the things I love best about traveling is the freedom you have to change your plans at any moment. While you might be locked into a specific hotel or a tour you booked tickets for, everything else depends on your mood and what you decide to see.
After a day and a half of exploring Glasgow, I realized there wasn't a whole lot more for me to see. At the last minute, I looked up bus schedules and decided to take a day trip to a town about 90 minutes away called Inveraray. Touted as "the gateway to the Highlands," I thought this trip would satisfy my craving to see some of Scotland's countryside.
Although it's a small town, Inveraray is a great day trip to take from Glasgow. You can easily get there by bus or car, and the views you'll have of Loch Lomond & The Trossachs National Park along your journey are the stuff of novels.
Since my first visit to Inveraray, I've done my fair share of traveling and have visited numerous stately homes and castles. And yet … I still think back to my day in Inveraray, Scotland and my visit to the castle there. It was such a special day, and I hope this post convinces you to visit.
In this post, I'll be sharing everything you should know about Inveraray Castle and the town nearby so you can make the most of your day trip.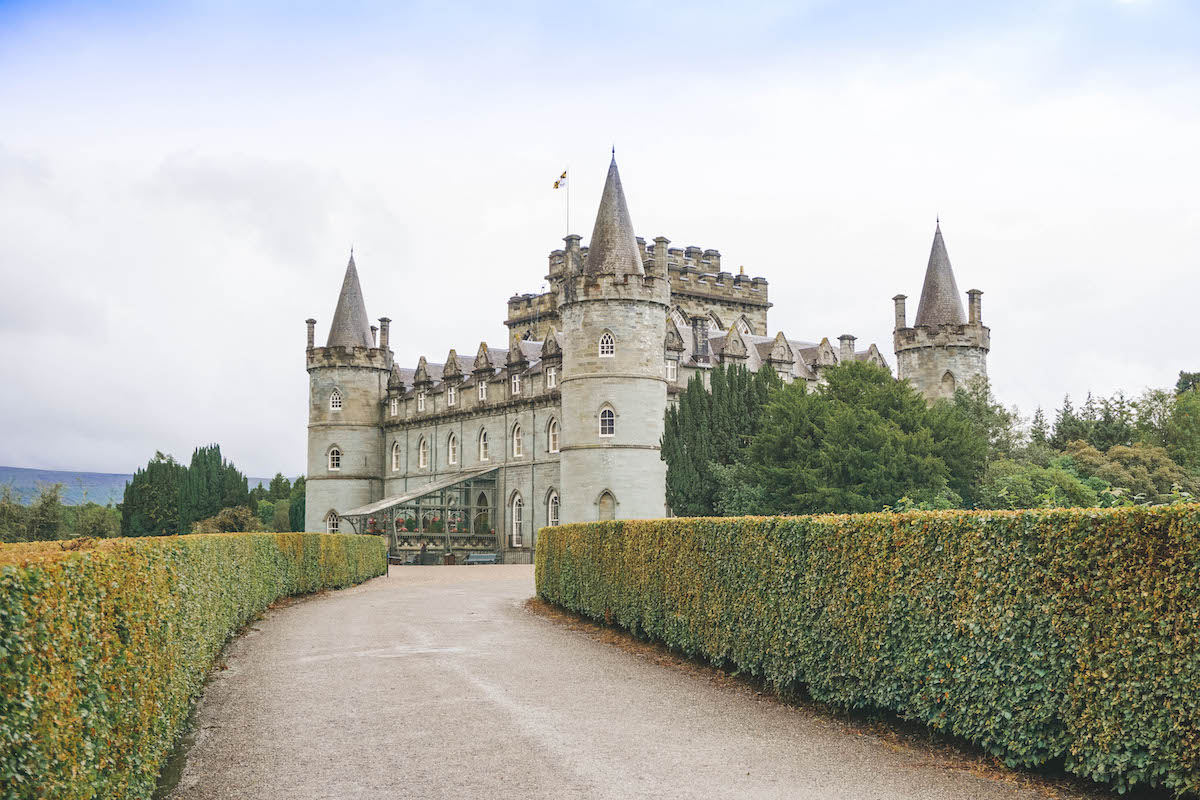 Getting to Inveraray
Inveraray is about 60 miles from Glasgow and is easily reached by bus or car (no trains come here). I opted to take the bus; I took the Scottish Citylink bus and the ride lasted approximately 1 hour and 40 minutes.
Tip: As it turns out, I didn't do my research quite well enough because instead of booking an open return bus ticket, I (stupidly) chose to book a ticket for a 7:30pm return to save a few extra pounds. Learn from my mistake, dear reader, because as it turns out Inveraray has about 10 — maybe 11 — shops on its main street.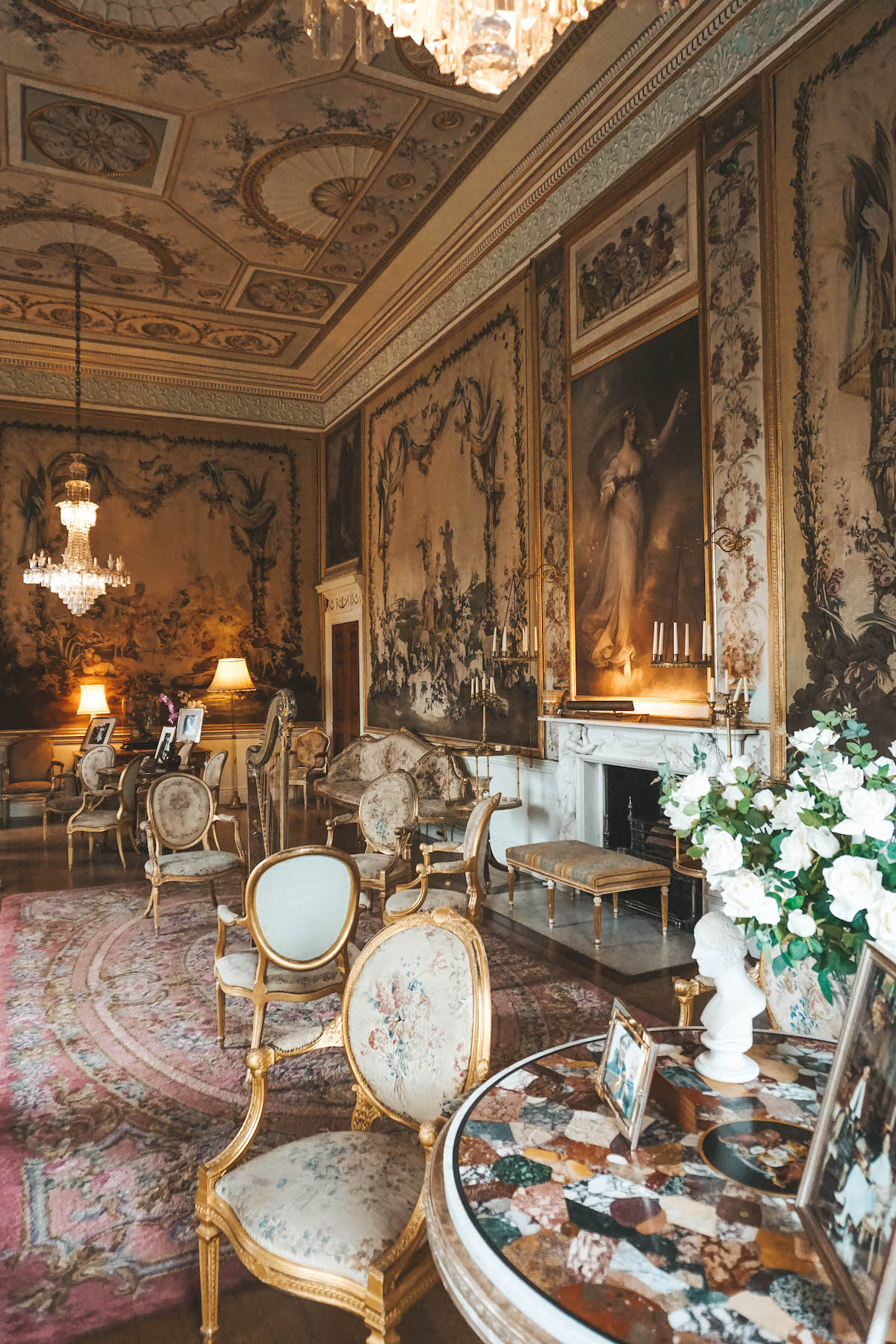 A Brief History of Inveraray Castle 
Inveraray Castle has been the home of the Dukes of Argyll (chiefs of the clan Campbell) since the 18th century. The castle you see today isn't the original. The very first Inveraray Castle was built in the 1400's, but the current structure was built to replace the older building.
The foundation stone of Inveraray Castle was laid in 1746. The castle was built in the gothic revival style and was designed by the architects Roger Morris and William Adam. Unfortunately, both architects died before the castle was complete. Their sons went on to finish building the castle, and it was completed 43 years after the foundation stone was laid.
Two major fires have shaped the appearance of Inveraray Castle, one in 1877 and another in 1975. Luckily, the castle was able to be rebuilt and repaired after both fires.
Today, the 13th Duke of Argyll and his family live in the castle. They're still active in the running of the estate, and you can see many of the family's personal effects on the tour of the castle.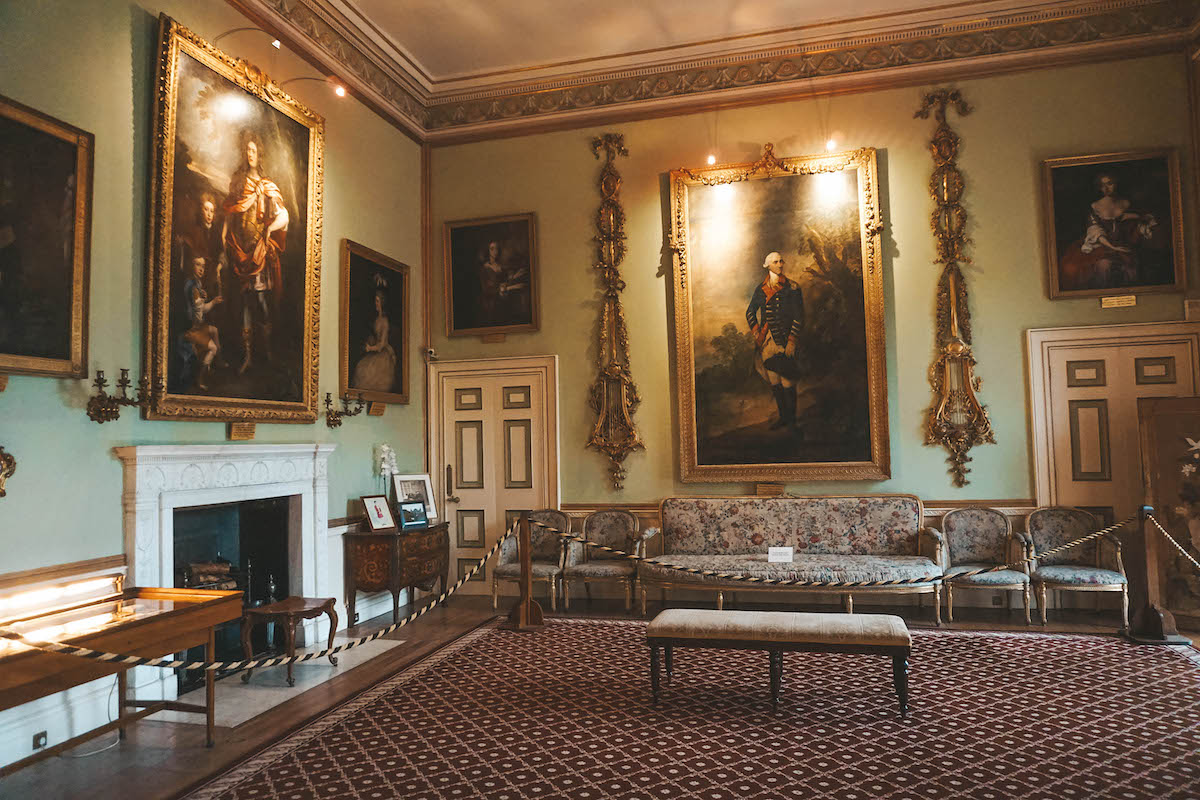 Touring Inveraray Castle
A 10-minute walk from the town center is the estate of the chief of the clan Campbell and his family, called Inveraray Castle. Although I got to the castle a few hours after it had opened, it wasn't crowded with tourists like I'd feared it would be. I got the vibe that most of the visitors to the castle are either random day trippers like me or were there from a larger bus tour and only had an hour or two to visit the estate.
Though I hate rain, I stood out in a downpour for a few minutes before entering the castle to admire the herd of cattle out front. It was arguably one of the most scenic things I've seen in my life: mooing cattle, rolling hills in the distance, and a fine Scottish rain giving the whole picture a hazy sheen. 
The castle itself feels part house, part museum to the clan. The first two rooms are elaborately decorated and I can't imagine the family sitting on the posh couches or disturbing the perfectly placed vases.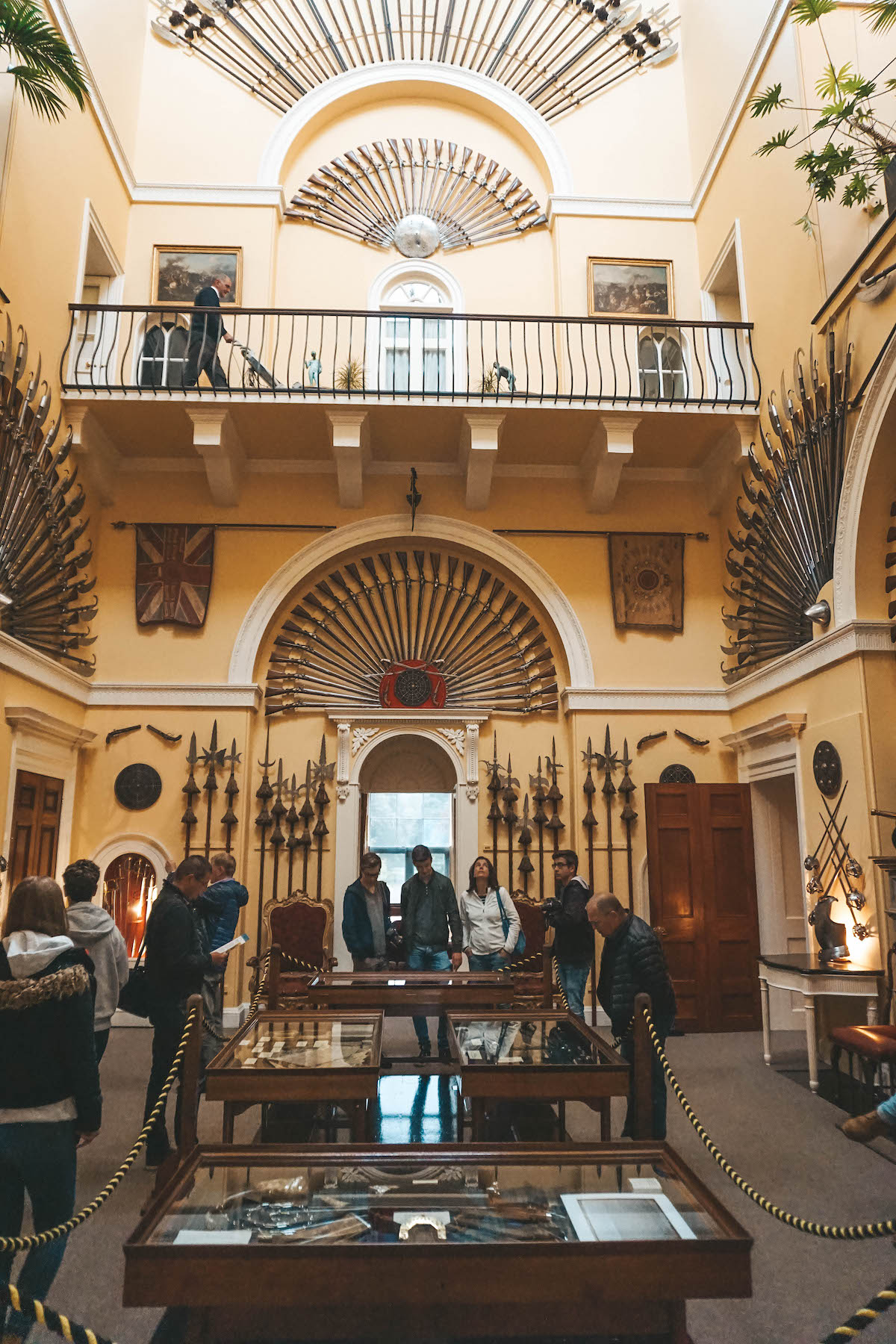 Off the sitting room is a small chamber in one of the castle's turrets for the family's china! For some reason, it really tickled me that someone would have an entire room dedicated to ornate plates and teacups, but I suppose you can do that sort of thing when you come from a line of dukes.
Perhaps my next favorite part of the house was the drawing room with the grand piano to one side. On the piano were photos of the Campbell family, which I quite liked because you hardly ever see pictures of the people who live in these grand estates.
Upstairs is where the house turns into more of a museum. There are whole rooms dedicated to the Campbell family and their involvement in various wars and sporting events. The exhibits aren't wildly entertaining, but they're worth passing through.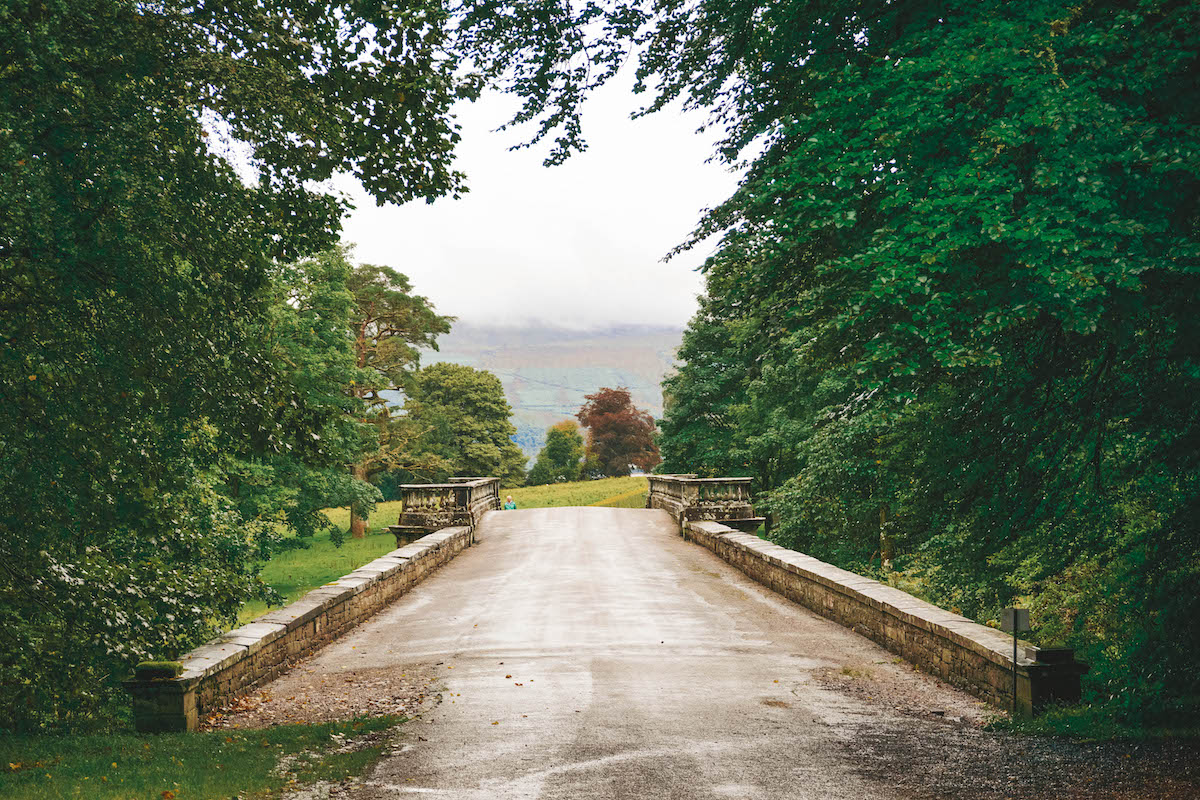 Exploring the Castle Grounds
Arguably the best part of the castle is the gardens. I already mentioned the cute cows out front, but behind the estate is a beautifully manicured garden complete with Scottish heather and a small rose garden.
Take as many shots of the house as you'd like, then follow the garden path as far back as it goes. You'll see the castle from different angles, and walking among the trees makes you feel like you have the whole place to yourself! It rained a lot while I was there, so I spent some quality time under a particularly large pine tree while I enjoyed the view.
Once I'd wandered around the estate to my heart's content, I visited the castle tea room for a surprisingly delicious lunch. I went with the homemade quiche, but I could've eaten a massive slice of cake just as easily!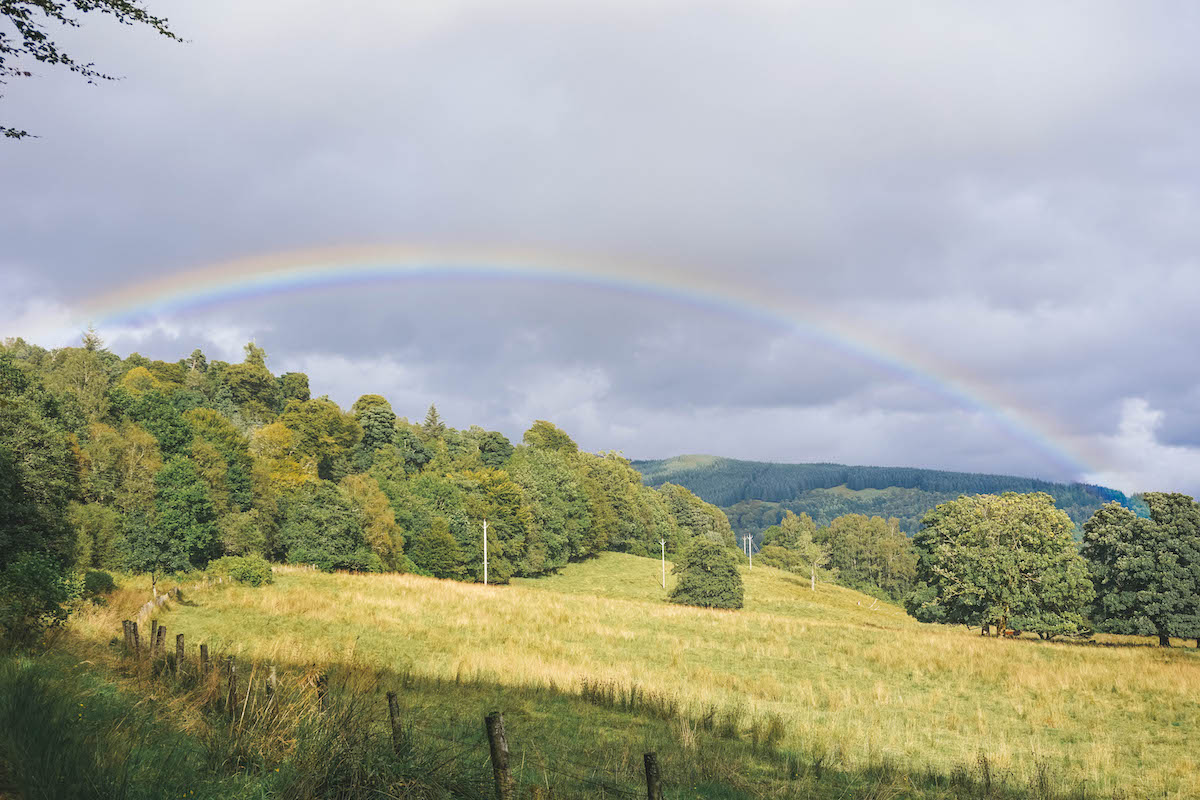 With a whopping five hours still ahead of me, I went back into town to do some window shopping and wound up at the nicest café called Brambles, which appeared to be the inn of Inveraray.
I plopped down to a steaming pot of tea and a fruit scone the size of my two fists—there's really nothing in the world as good as British tea time. Though pouring rain, the view of Loch Fyne was still unbeatable. It was one of those places where my camera couldn't do it justice.
With still more time on my hands, I went back to the castle with the intention of hiking up to the watchtower that overlooks the whole estate. Unfortunately, the morning downpour had made the path too soggy to navigate, so I settled on a 45-minute stroll down a nearby lane that took me past more fields of cattle as well as some sheep, to boot.
If you find yourself on this same path, take a breather to admire the gorgeous view. No need to pinch yourself, you're not dreaming!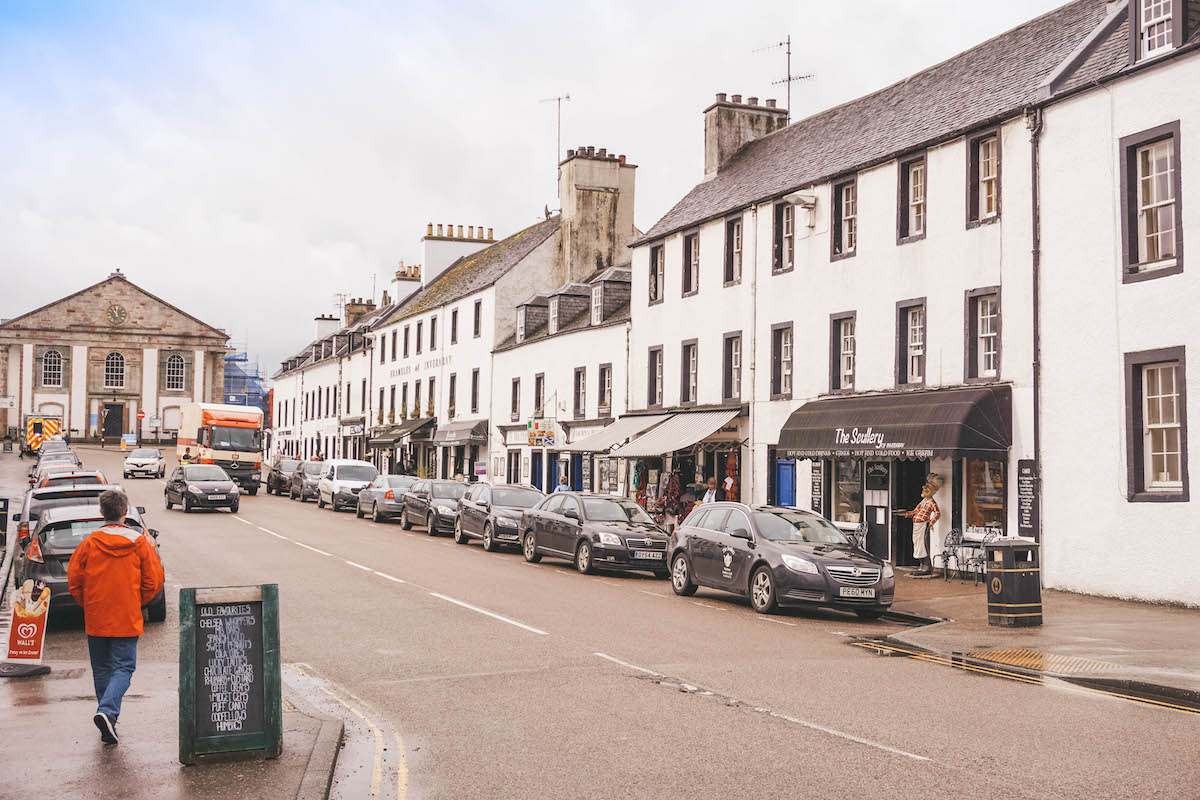 What Else to Do in Inveraray, Scotland 
Inveraray is a very small town on the banks of Loch Fyne. The castle is the main attraction, and many visitors stop by just long enough to tour it before heading on their way. Having spent a full day in Inveraray exploring on foot, I can safely say that there's more to see and do in the area than just visit the castle. 
Hike to Dun na Chuaiche — At the end of the steep 1.5-mile hike from the castle to an 18th century watch tower, you'll be treated to a wonderful view of Inveraray and the surrounding area.
Window shop — Inveraray's main street is incredibly small, but you won't find any chain stores here!
Climb the bell tower of All Saint Church — For a few pounds, you can climb the bell tower and see the bells being rung.

Tips for Visiting Inveraray
Pack layers — I visited Inveraray in the middle of August, and I felt like I experienced all four seasons in one visit.
Bring snacks and water — If you know you'll be exploring the area on foot or doing some hiking behind the castle, you'll definitely need some snacks and a water bottle to keep you going.
Bring a book — Inveraray is a quiet town, so bring a book to keep you entertained during your afternoon tea break.

Take Me Back to Inveraray, Scotland!
And just like that, my eight hours in Inveraray were over! When I travel, it's extremely rare that I feel relaxed, not because I'm stressed but because I make sure each day is jam-packed with things to see and do that I hardly get a moment to sit down.
I think my day trip to Inveraray was the universe's way of getting me to take a breather and be my own entertainment for once. In the course of one day, I talked—yes talked—to countless cows (baby talk and mooing and the like), ate myself silly, drank two massive pots of tea, chatted with the friendliest locals, and generally took some time to be still and think.
All in all, a fabulous day if you ask me.
Tell me: What's your favorite castle or stately home that you've visited?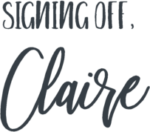 More posts you'll love: