Stirling, Scotland is easy to visit from either Glasgow or Edinburgh. Here's everything you should see and do in Stirling for an epic day trip!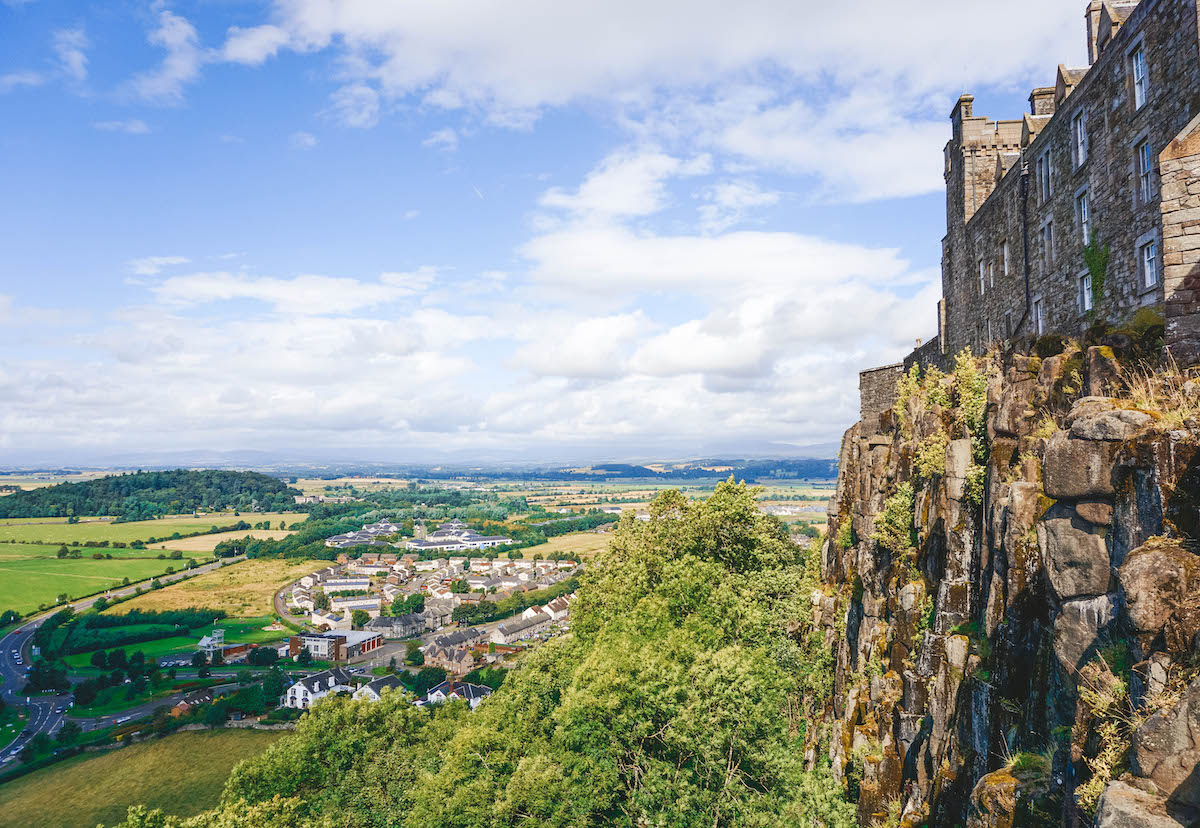 Conveniently located between Glasgow and Edinburgh, Stirling has everything I love in a good day trip — a castle, a battle site, an old abbey, and lots of history I knew my prior research only scratched the surface of. Although small in size, Stirling has a fascinating history.
A few famous battles have been fought here. Perhaps the best known battle was the Battle of Stirling Bridge, where William Wallace defeated the English in 1297. Stirling has also been home to many famous Brits, including Mary, Queen of Scots and King James V.
While in Stirling, Scotland, you'll learn much more about the town's historical importance and get a better feel for the local culture. Below are the top things to do in Stirling. I visited all of these sights in a single day, and got around easily on foot.
Getting to Stirling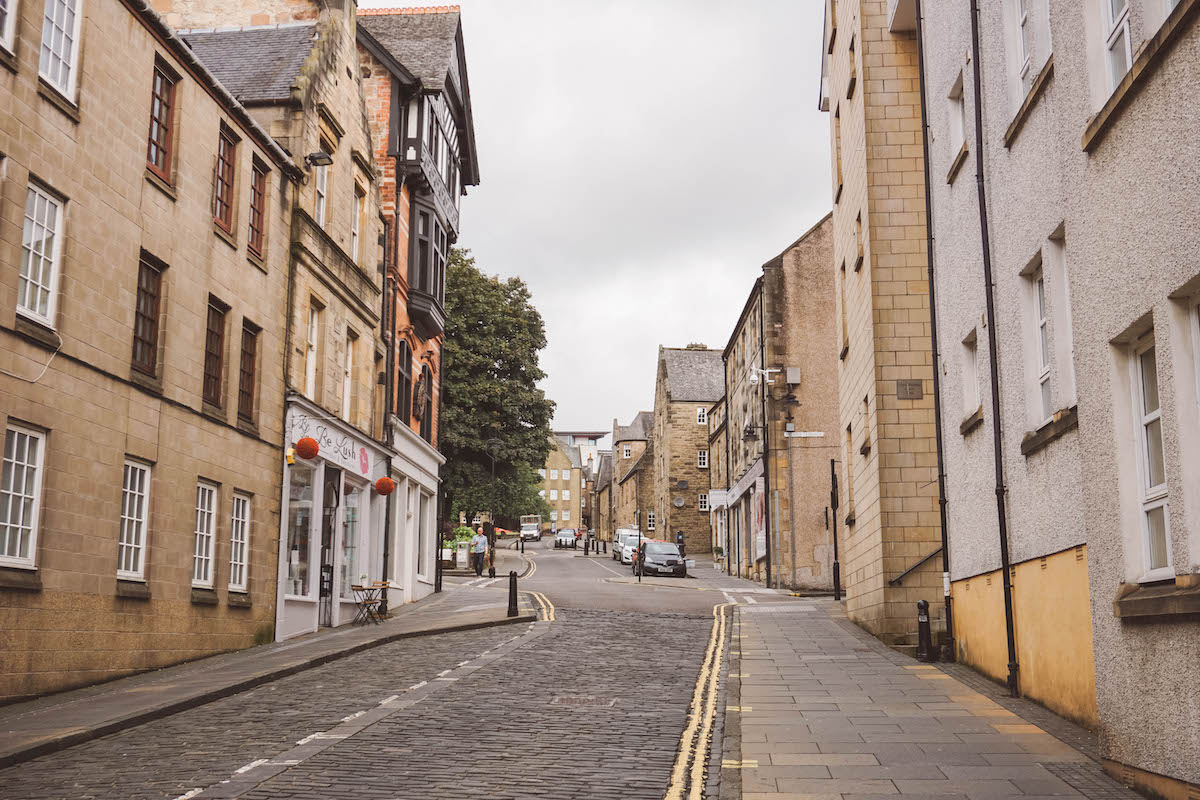 Getting from Glasgow to Stirling: The easiest way to get to Stirling is to take the train. The ride lasts 45 minutes and a return ticket costs about £15. If you have a car, the drive to Stirling lasts about 30 minutes.
Getting from Edinburgh to Stirling: The train to Stirling takes about 40 minutes, and the drive lasts around 50 minutes.
What to Do in Stirling, Scotland
My time in Stirling was absolutely amazing, and I was sad to see it falling behind me on the return train to Glasgow. The main reason people visit Stirling is to see its castle, but there are a few other places you should have on your radar, too.
Here's what to do in Stirling, Scotland to make your day trip the best yet.
1. Stirling Castle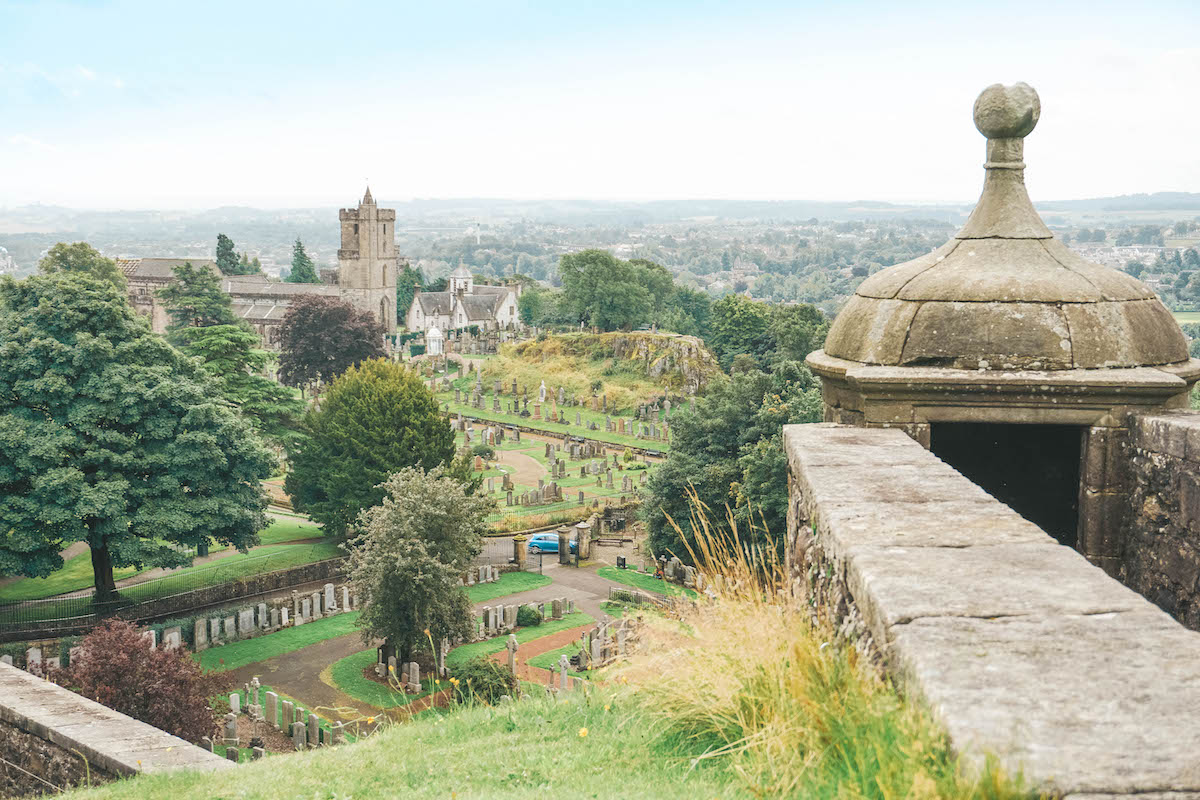 Stirling Castle is one of the most popular tourist destinations in Scotland, so I was a touch apprehensive about visiting it. As soon as I stepped off the train, though, I was sold.
Once you've walked 10 minutes into the city center, beautiful old buildings spring up around you and you find that you no longer need a map to find your way to the castle. Just follow the twisting streets higher and higher until you're at the peak of a large hill. (As you history buffs might know, castles were traditionally built on the tallest hill in the area to get a better view of approaching armies.)
It's such a cliché to say, but Stirling Castle truly is breathtaking. To start with, the views of the town of Stirling from the castle's ramparts can't be beat. I love seeing towns from high up because I always notice patterns in the streets and such that I would've never noticed otherwise.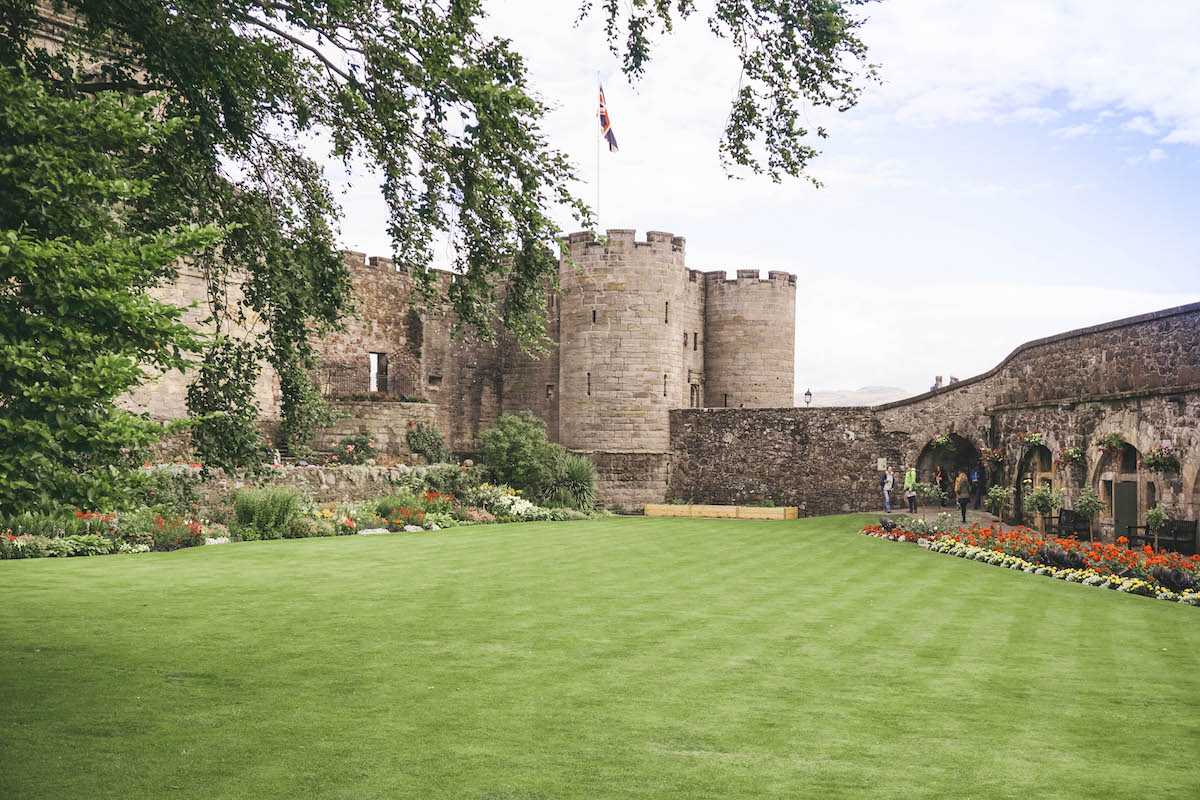 From Queen Anne's gardens, you can see two mounds—one large and one a bit smaller—below the castle that were once an elaborately decorated garden. These were built by the castle's inhabitants for a king's coronation (can't remember which king, sorry!).
You also get a good view of a picturesque graveyard from the castle, as well as miles of rolling Scottish countryside. I visited on a particularly brisk morning, and I can't quite describe the feeling of looking out at all that countryside with the wind at my back.
The great hall is easily the most impressive room in the entire castle. In truth, many of the rooms were a bit bare, as they weren't decorated to reflect a certain time period or anything. However, the exterior of the castle and its history more than make up for the lackluster rooms.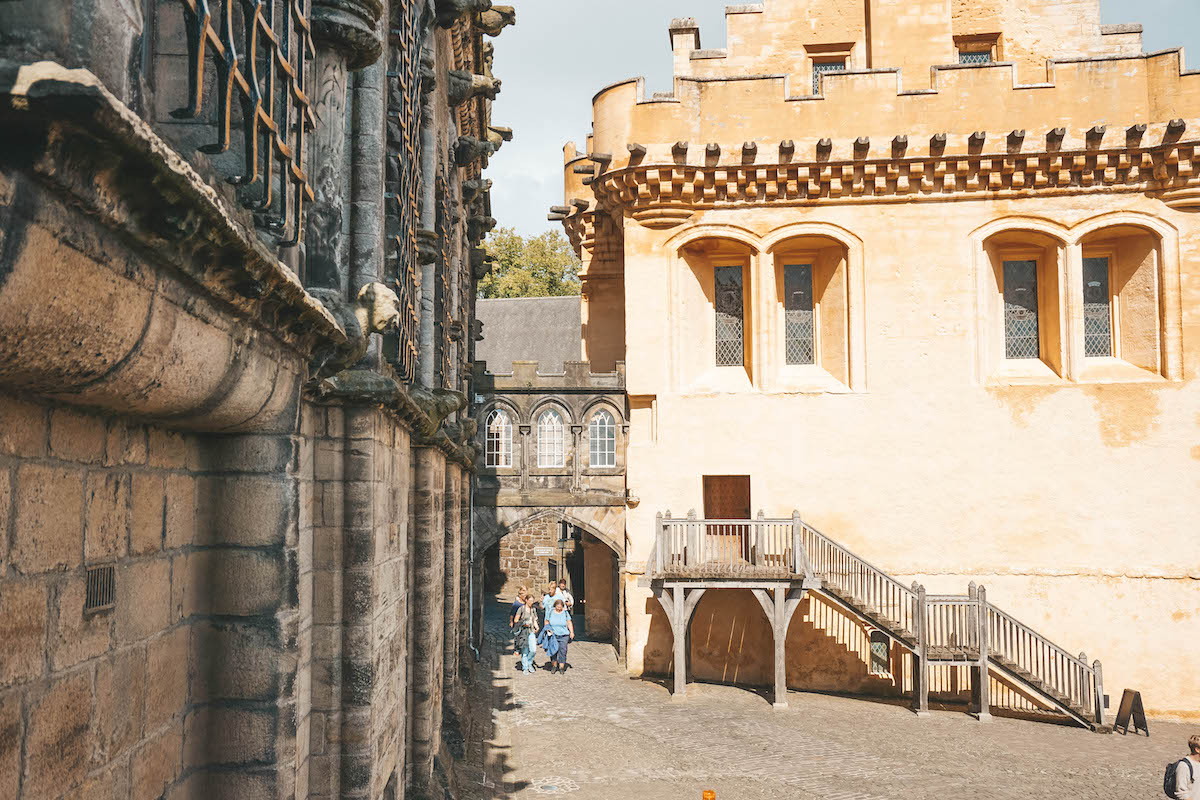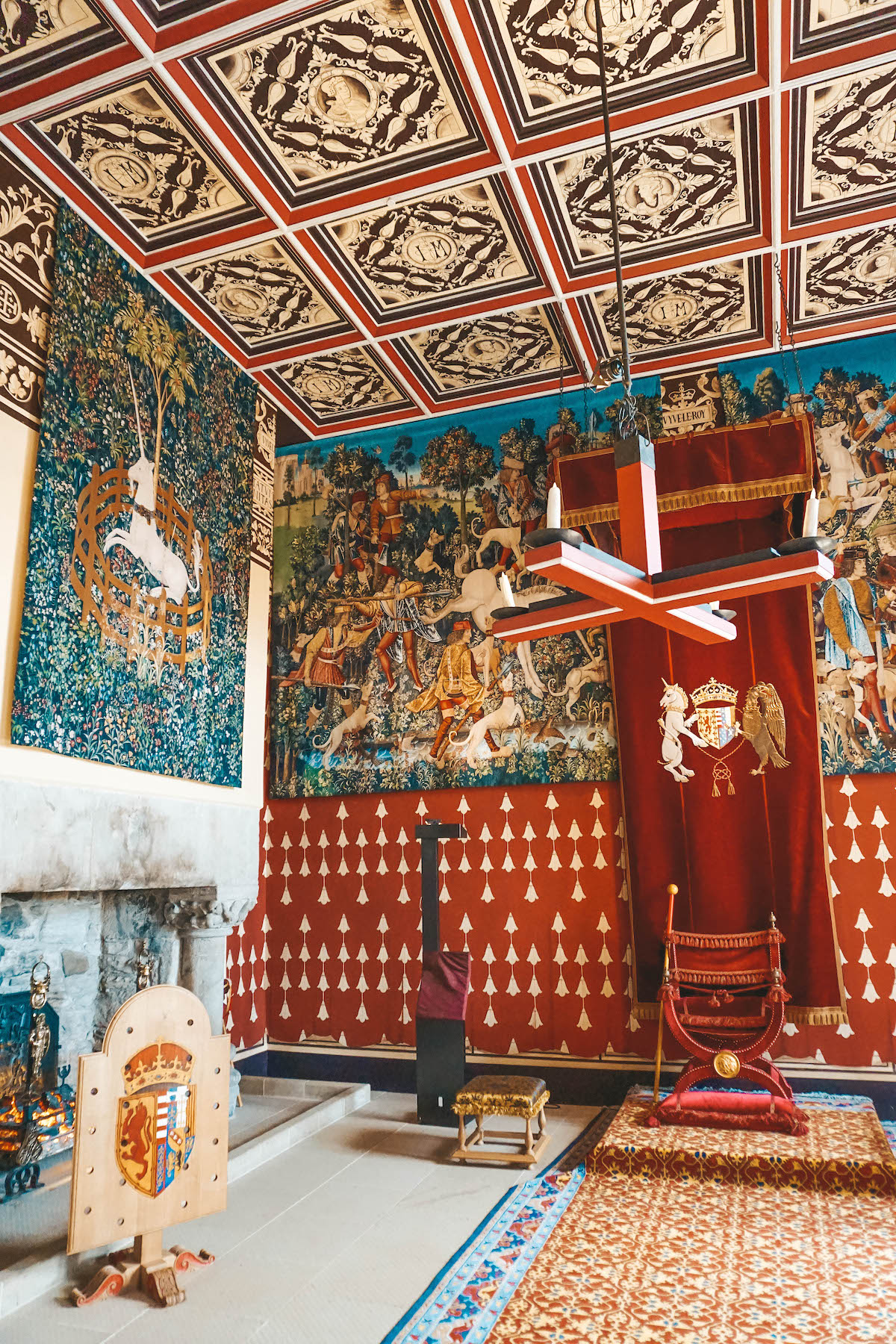 Stirling was at the heart of many major historical events, including the Jacobite risings (you can see chinks in the main gate where they tried to storm the castle) and the birth of King James V of England (his mother, Mary, Queen of Scots, lived here for a time).
When you visit Stirling Castle, make sure to walk to the battlements furthest from the main entrance. You'll get a great view of the Wallace Monument from here! Queen Anne's garden in the front of the castle is also quite pretty, as is the view from the Ladies' Lookout (all of these spots are clearly marked on the map of the castle).
Tip: If you can, hop on a free 30-minute tour near the front gate. The tour won't take you into the castle, but you'll learn a lot about its history and the famous people who have passed through its gates.
2. Church of the Holy Rude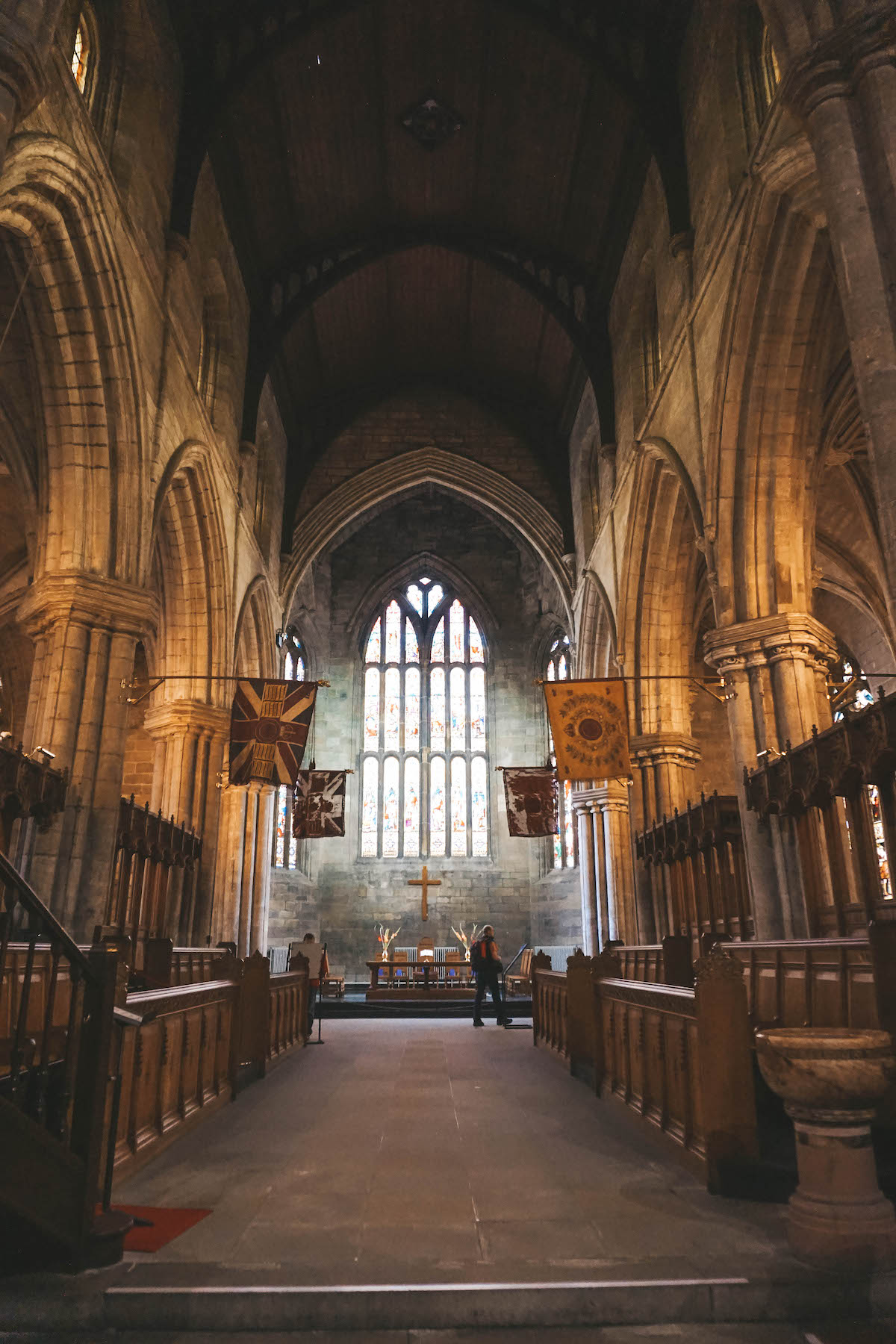 Founded in 1129, the Church of the Holy Rude is the second oldest building in Stirling. It was founded by David I and has played a key role in Stirling's history. Mary, Queen of Scots had her son, King James VI, baptized here, and he later held his coronation in the church in 1567. 
Besides Westminster Abbey in London, the Church of the Holy Rude is the only UK church still in active use to have hosted a coronation.
The church itself is small but pretty, and it's worth popping into after you've explored the castle.
3. Wallace Monument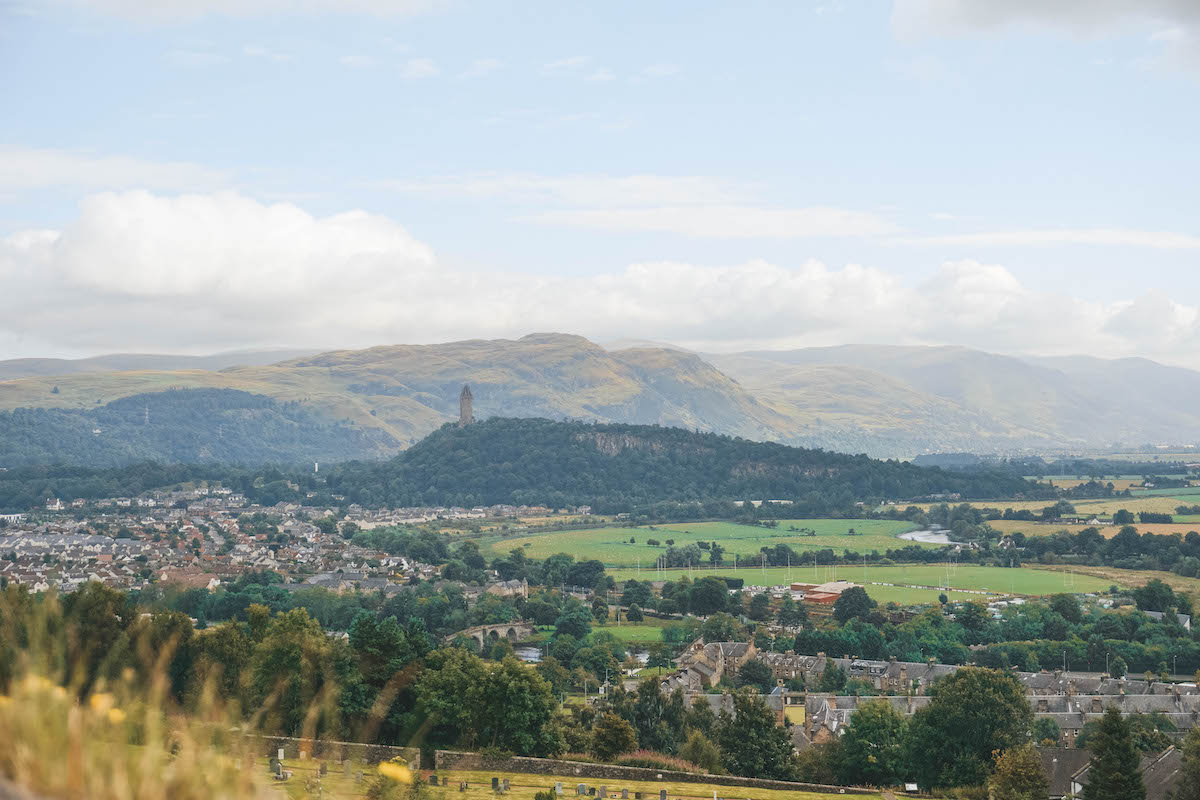 Any Braveheart fans out there? Well, I'm sorry to burst your bubble, but a lot of Scots at Stirling Castle told me in no uncertain terms that the film is a load of hogwash. To say that it embellished history a bit is a severe understatement.
What the film didn't make up, however, was the respect the Scots had (and still have) for William Wallace. A 45-minute walk from town (or a much shorter bus ride, if that's more your speed) is the Wallace Monument, which is a tower on the side of one of Stirling's tallest hills.
The view of Stirling and its castle is incredible from the base of the monument and is especially pretty later in the afternoon.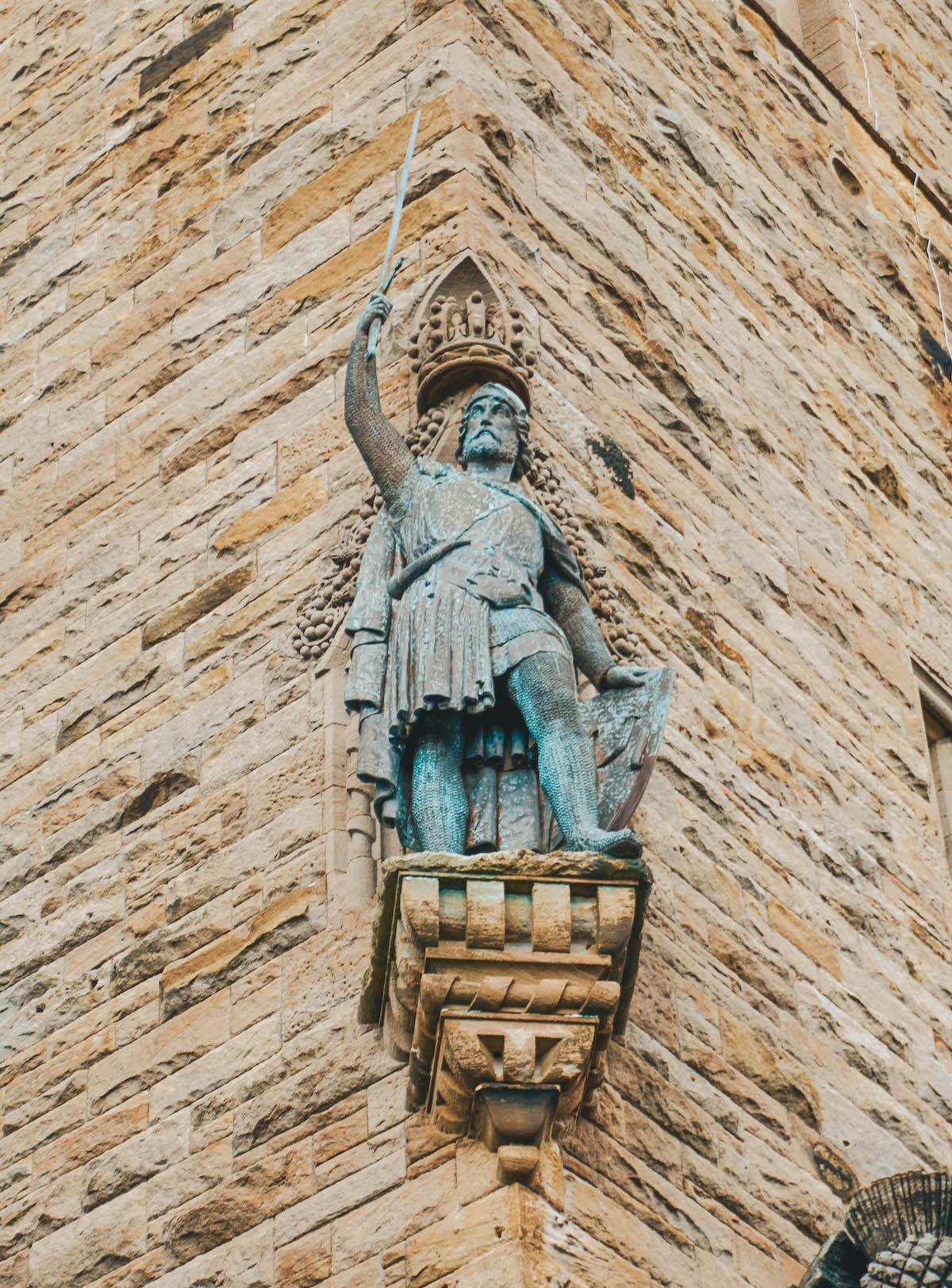 I can't say much about going up into the monument itself because it costs £10 to go up, and I'm not about that. If you have enough time in Stirling, I recommend visiting the monument anyway since it's so dang pretty at the top of the hill.
Definitely wear comfortable walking shoes because the hike up the hill is fairly steep and will take you about 20 minutes to summit (totally doable!).
4. Cambuskenneth Abbey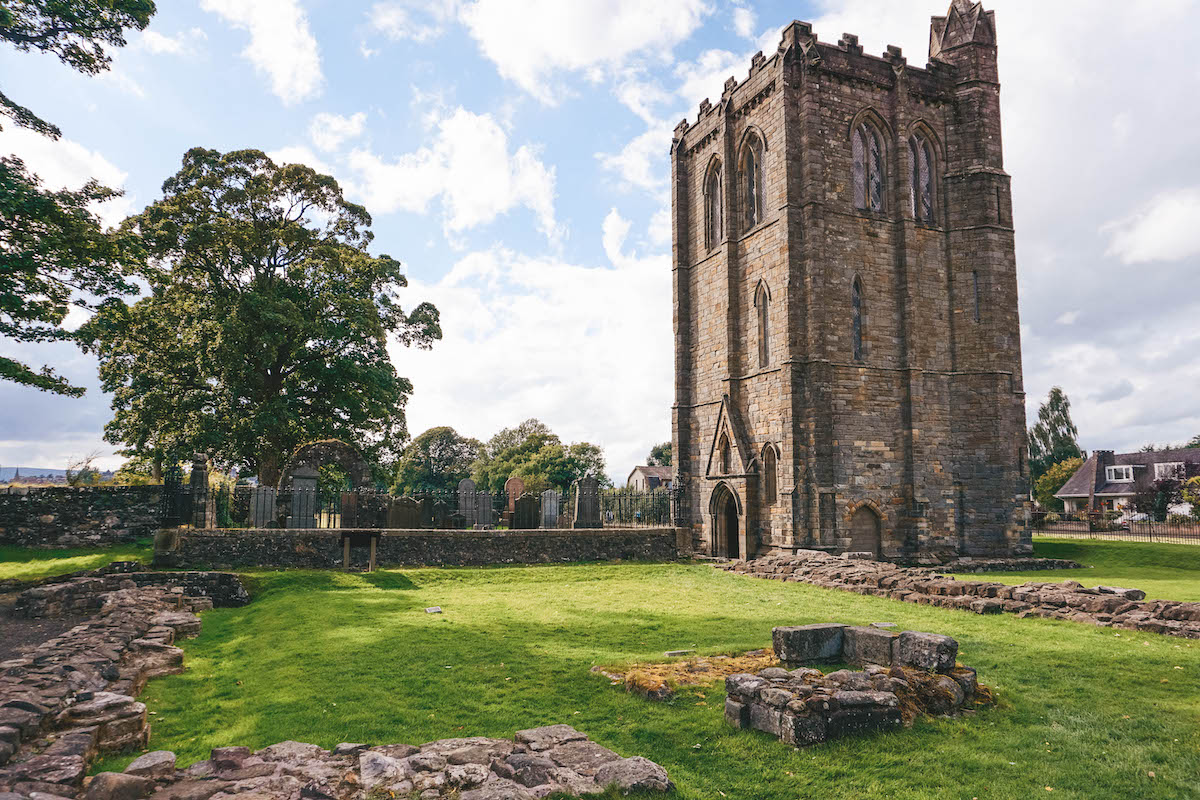 Cambuskenneth Abbey is easily the most underrated thing to see in Stirling, and it should definitely be on your radar. The abbey was founded in the 1100's to serve Stirling Castle and has a rich history. The most notable person buried here is King James III and his wife, Margaret of Denmark.
The one catch to the abbey is that it actually isn't there anymore. The structure was destroyed years ago, but the flagstones of the abbey remain. You can tell where the abbey once stood, and signs dotted along the perimeter show explain what each section was.
The only structure left of the abbey is its bell tower, which they think was spared because it doubled as a watch tower. The graveyard of the abbey is still intact as well, and although it's very small it's quite picturesque.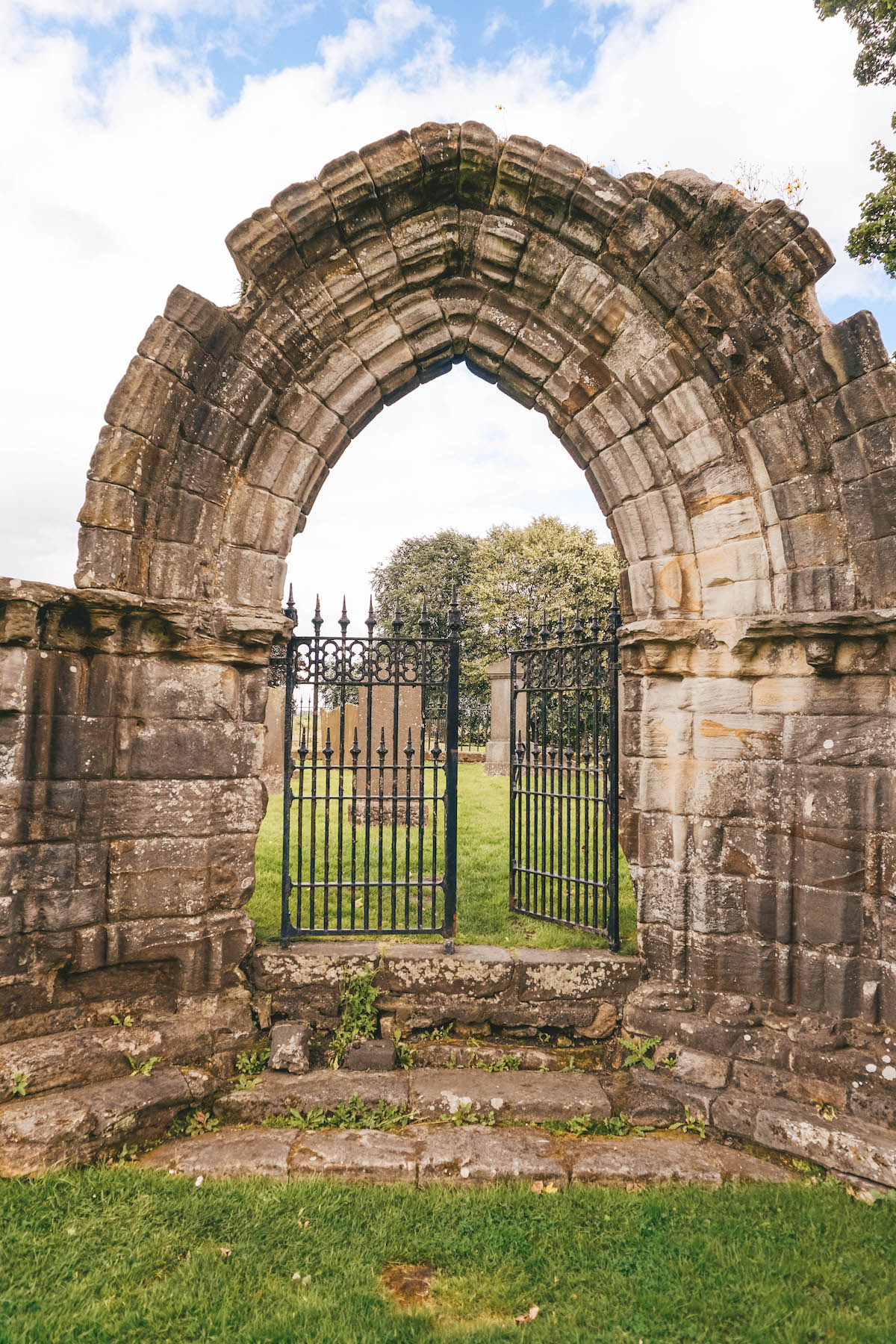 Historical value aside, Cambuskenneth Abbey was one of my favorite spots in Stirling because it was so peaceful. It's a solid 30-minute walk from the town center to get here, and you have to go through a neighborhood to find it.
There were no other visitors the afternoon I explored the abbey, and I felt like I'd landed on another planet as soon as I stepped through its gates. After a morning spent at Stirling Castle, it was nice to have some time to myself to poke around the abbey and reflect on its history.
Even More Things to Do in Stirling, Scotland!

In addition to the three main attractions I've just chatted about, you'll also want to allow time to see:
Dunblane Cathedral (near the castle), which has been around since the 1100s.
Stirling's Old Town is full of shops and restaurants. Small but lovely!
Argyll's Lodging (an earl's house from the 17th century) is supposed to be amazing as well, but it was closed for renovations when I visited so I unfortunately couldn't see it.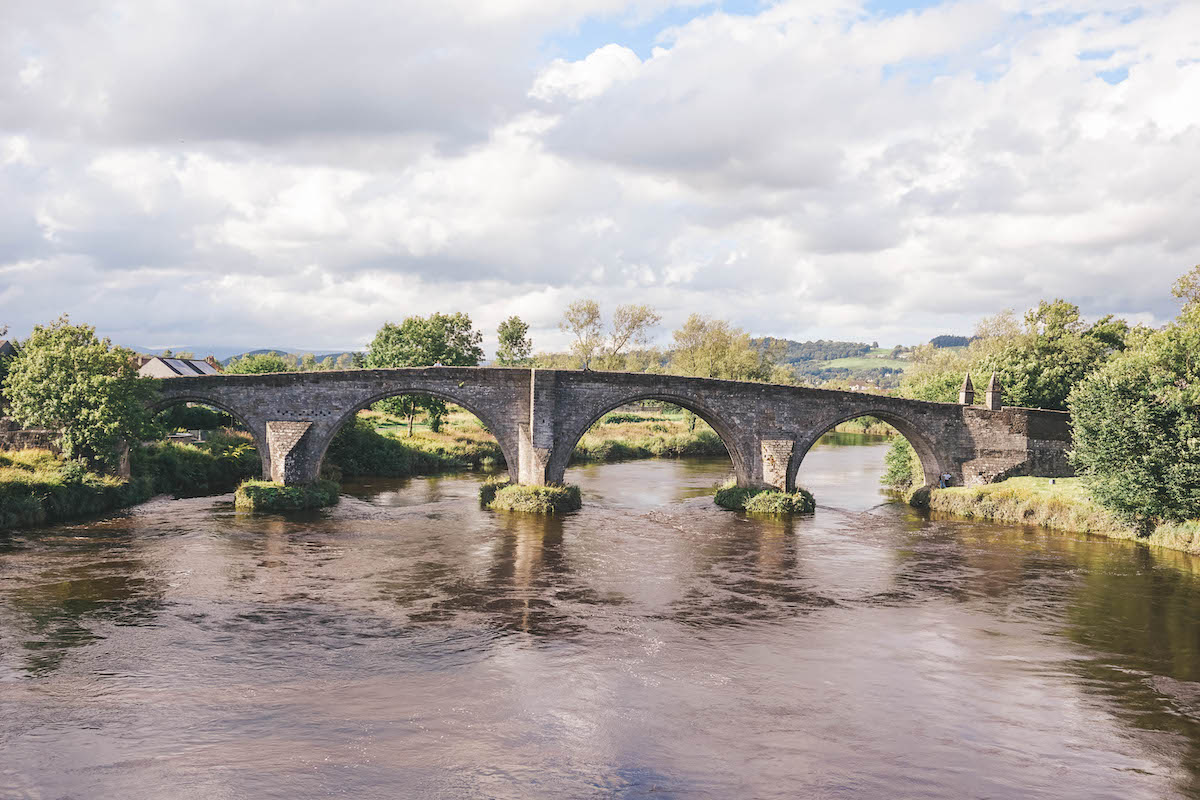 Ready for an Epic Day Trip? 
A day trip to Stirling is a must if you're staying in Glasgow or Edinburgh. It's easy to get around on foot, and the area is so beautiful. I thought that one full day in Stirling, Scotland was the perfect amount of time for a visit!
If you have any questions about planning a trip to Stirling, leave me a comment below!
Tell me: What types of day trips do you enjoy most?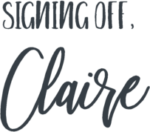 Love Scotland?