Part castle and part Edwardian mansion, Lauriston Castle is an underrated Edinburgh attraction that belongs on your bucket list!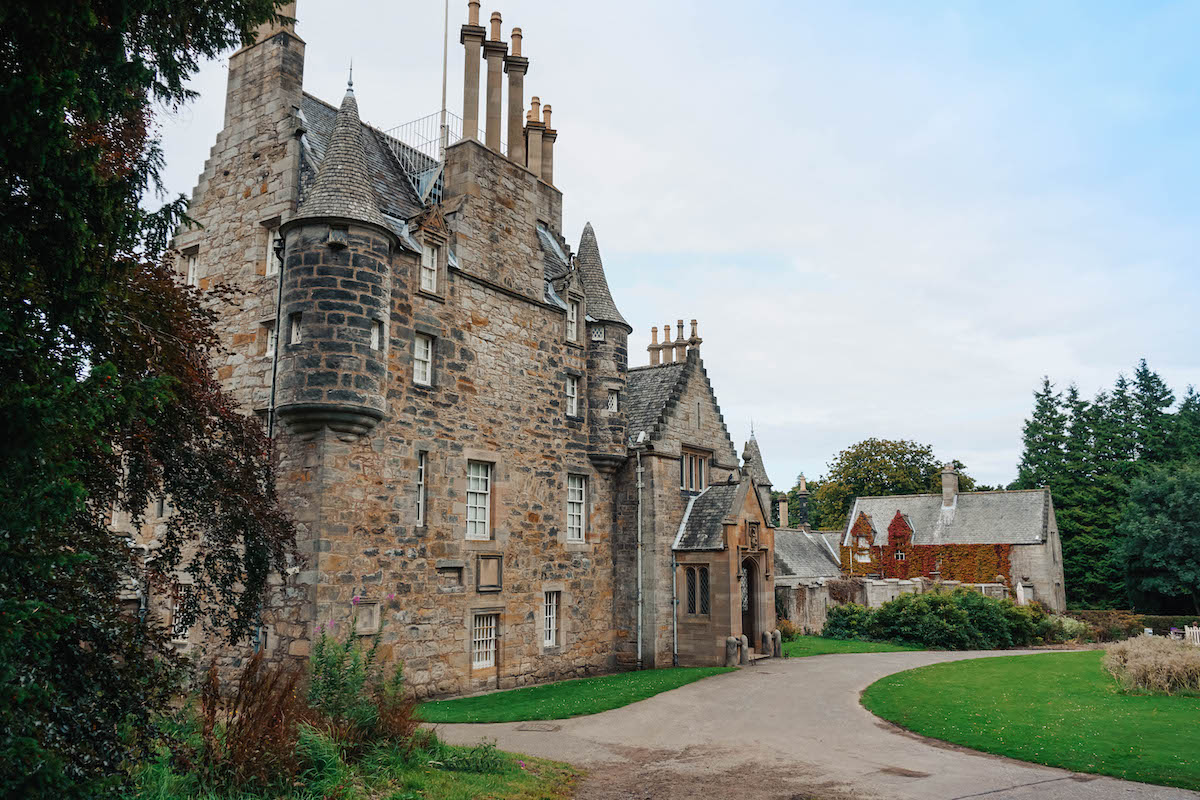 Located just outside Edinburgh's city center, Lauriston Castle is a unique hybrid of a 16th century castle and an Edwardian mansion. While visiting my friend, Flora, in Edinburgh, I mentioned my desire to visit the castle. To my surprise, she said she had never heard of it. Her family hadn't either, so it's safe to say that this Scottish castle is an underrated Edinburgh attraction! 
Even better, Lauriston Castle is a great place to visit for anyone traveling on a budget. The grounds overlook the Firth of Forth and are free to enter, and a guided tour of the castle costs a mere £5! 
Lauriston Castle is just far enough away from the busy city center that it feels like you're taking a day trip from Edinburgh, without the hassle of having to rent a car to get there. It's truly one of Edinburgh's gems and is well worth a visit. 
I toured Lauriston Castle and loved every minute of it. Below are my thoughts on the tour, as well as extra info about the castle's history and tips for your visit. Trust me, this is one castle in Scotland you'll want to visit!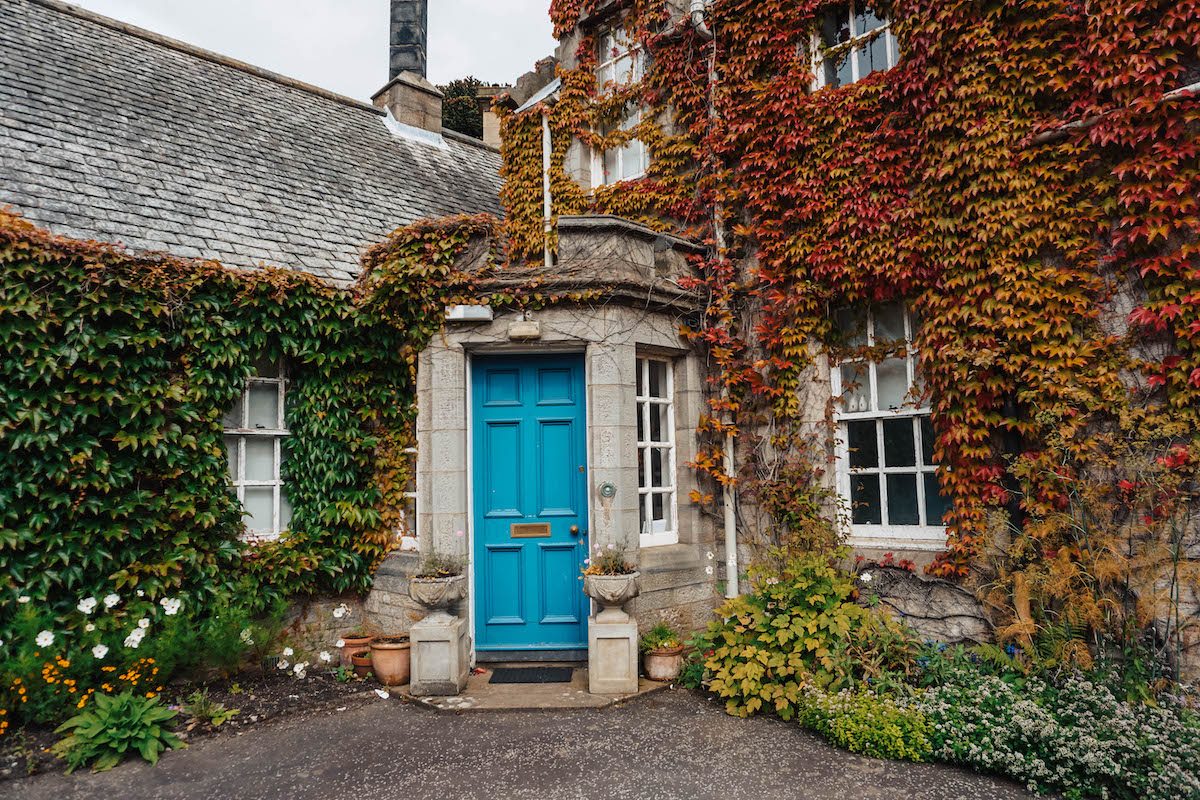 Getting to Lauriston Castle 
Address: 2a Cramond Road South
By car: The drive to Lauriston Castle takes about 20 minutes via the A90 if you're driving from the city center. Note that there's a small parking lot by the castle, and it's free to use. 
By bus: The bus ride to Lauriston takes nearly twice as long. From the city center you can take bus 41, 29 or 42 to Davidson Mains, or bus 16, 27, or 37 to Silverknowes. None of the busses go directly to the castle, so you'll have to walk 10 to 15 minutes from the bus stop to get there.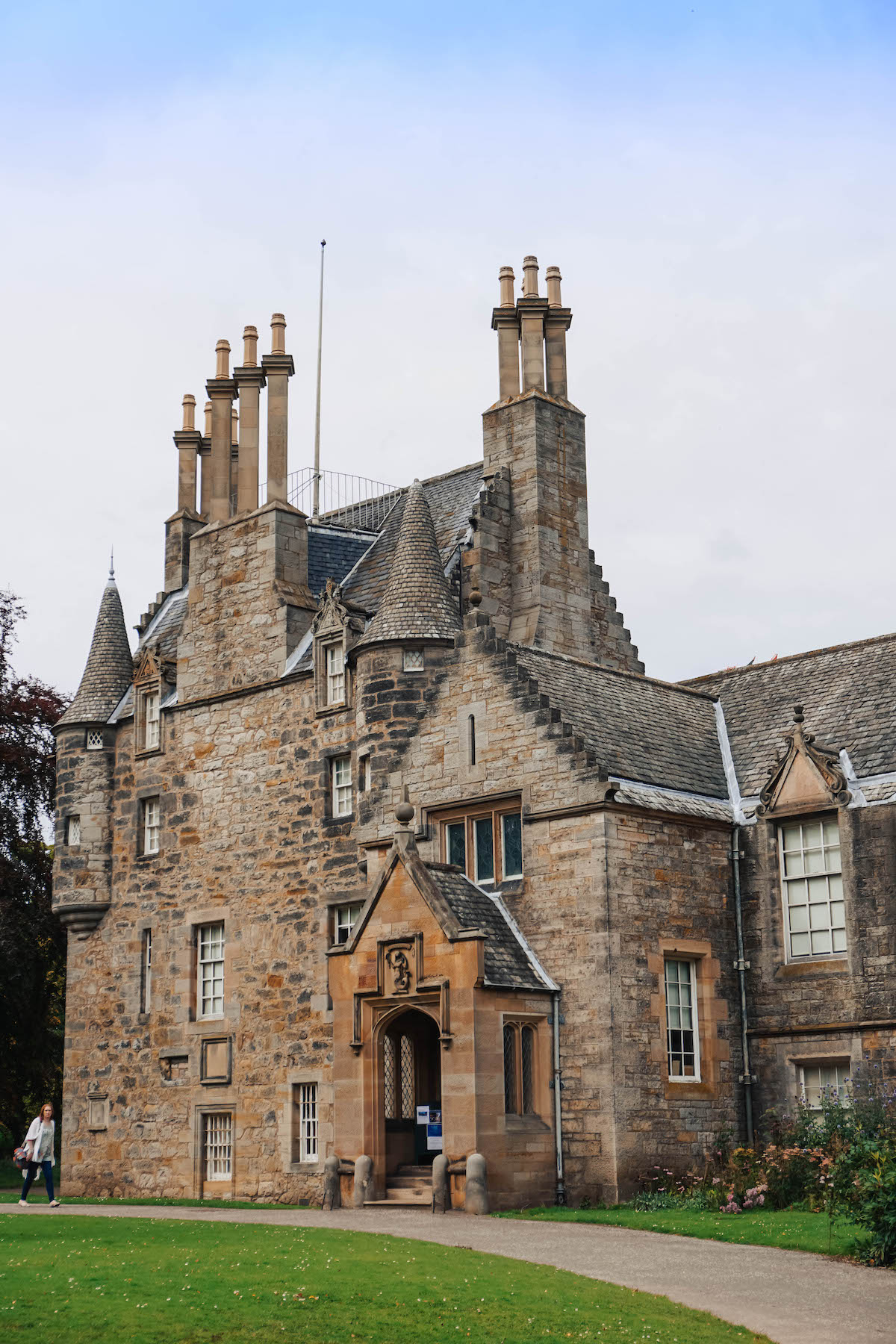 A Brief History of Lauriston Castle 
The main part of the castle was built in the 1500's by Sir Archibald Napier. It was originally built in the shape of a T and was four stories high. When Sir Archibald died in 1608, his son, Alexander, inherited the castle and land. 
From there, my knowledge of the castle's history is spotty. Lauriston Castle's website doesn't share much of its earlier history, but there's quite a bit of information online about the last owners of the property. 
The castle was most recently inhabited by William and Margaret Reid. They moved into the castle in 1903 and the interior design you see in the castle today is thanks to them. Mr. Reid owned a cabinet making business called Morison & Co., and much of the furnishings within the home were made by his company.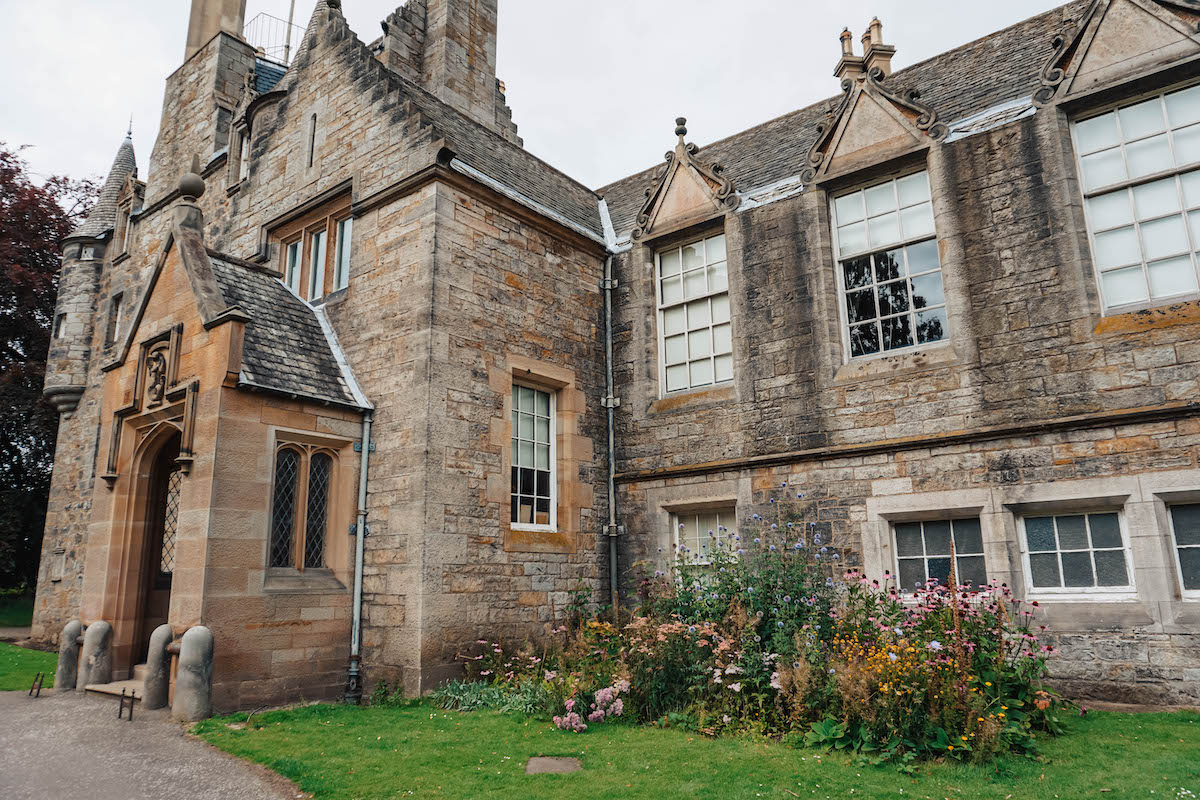 Lauriston Castle is a wonderful example of Edwardian interior design (and it's been beautifully preserved!). Margaret's brother, Willian Barton, ran a plumbing and electrical business and was responsible for outfitting the house with electricity, central heating, and plumbing — quite cool considering it was done in the early 1900's! 
Upon Margaret's death in 1926, Lauriston Castle was donated to the state and became a museum. 
Like I said, I couldn't find out much about the castle's history on its website, but if you'd like to read more about the building itself this website seems to have more details!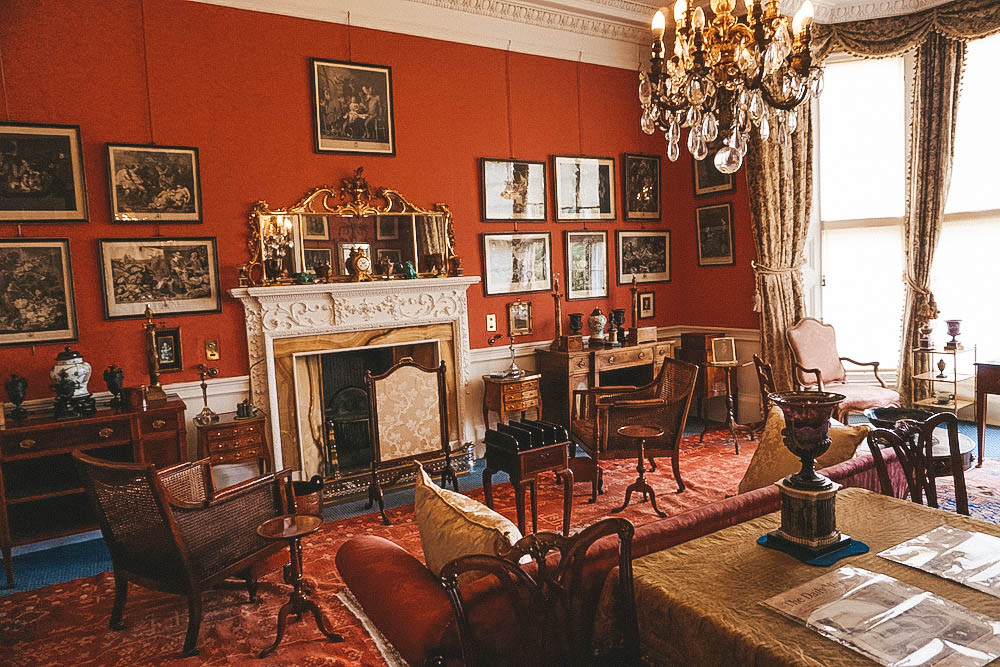 Touring Lauriston Castle 
If you're able to tour Lauriston Castle in Edinburgh, Scotland, I highly recommend doing so. You can only access the inside of the castle by taking a guided tour, and they only offer one tour per day — so make sure to plan accordingly! 
The guided tour focuses primarily on the Reid family and the changes they made to the castle. The tour gives you a good idea of how the wealthier class lived during the Edwardian era in Edinburgh. 
Walking through the castle is such a unique experience. It genuinely feels like the whole place has been frozen in time! Many of the Reids' personal effects are on display, and the rooms are set up as if guests are about to come over. 
I was happily surprised at how well maintained the castle is. Each room has been so lovingly cared for, and the guides know the rooms inside and out.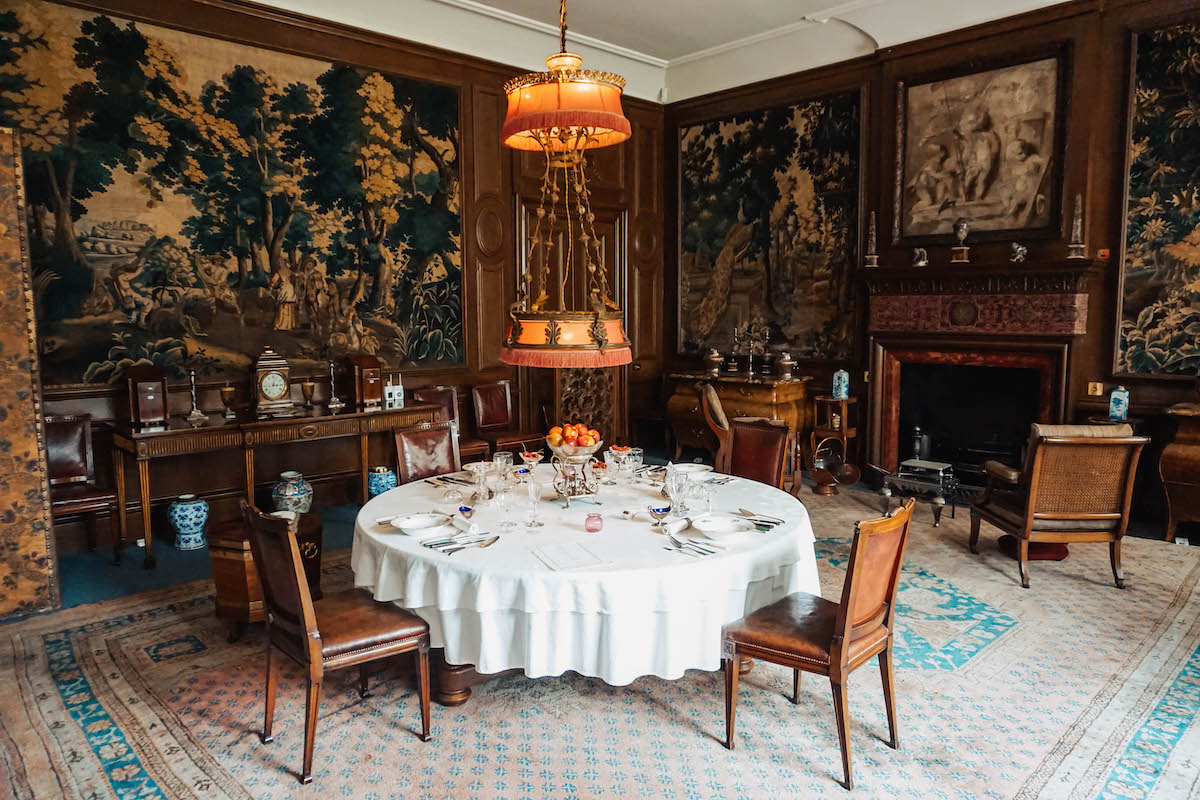 After the tour, Flora and I took some time to explore the grounds. Again, we were blown away! Behind the castle is a cricket lawn, which is free to the public. We saw quite a few people outside playing, and I thought it was the coolest thing ever. (I'm American, we don't have cricket back home so cut me some slack!)
The castle has an incredible view of the Firth of Forth. I know this word is overused, but the view truly was breathtaking. 
I should also mention the Japanese friendship garden on the castle grounds. We were surprised to find such a well manicured Japanese garden in Edinburgh, but there it was! It's a peaceful spot, so be sure to stroll through it on your visit.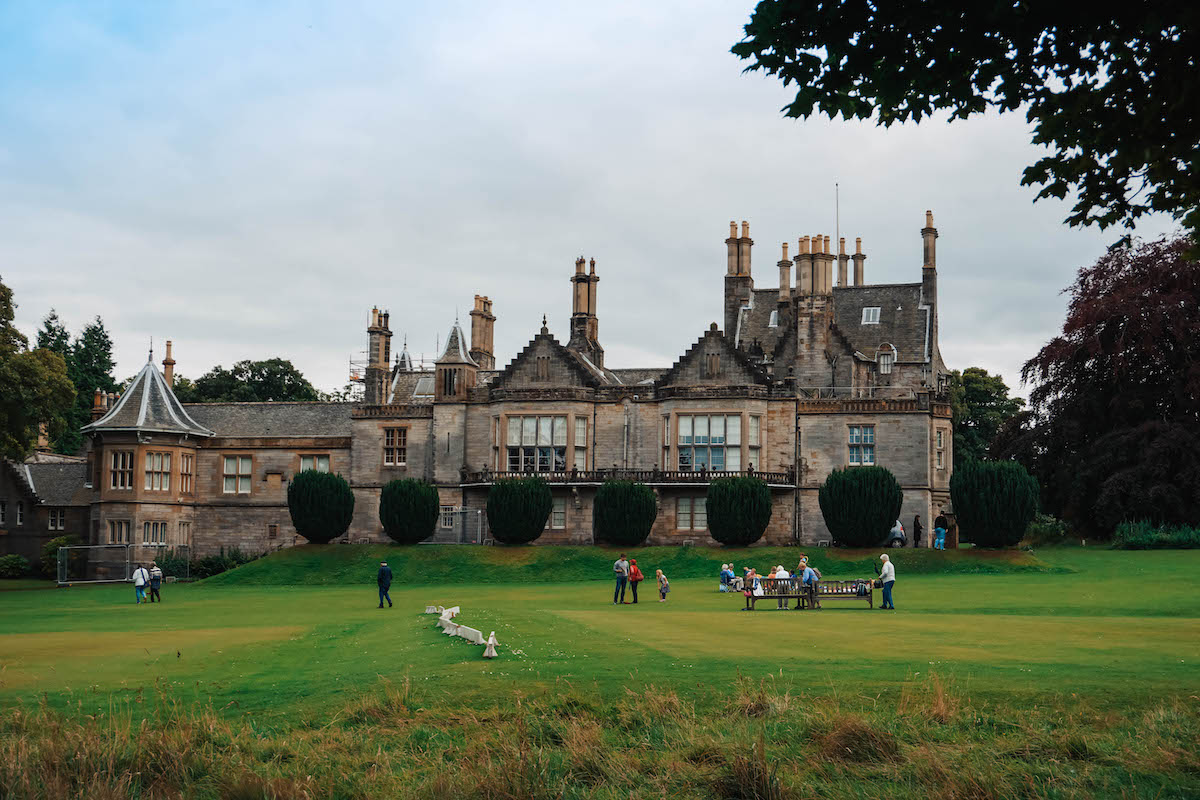 Tips for Your Visit
The tour lasts about an hour. It only costs £5 and you should bring cash. 
Tours occur once per day. Daily tours are held at 2pm (more info here), so don't be late! Note that you do NOT need to book in advance. 
Bring a picnic! The grounds are free to the public, and although there's a small bakehouse on site I highly recommend bringing some snacks with you. The view of the river is the perfect backdrop for a picnic. 
Bring your cricket gear. There's a cricket lawn out back that's free to use. 
Expect to do some walking if you take the bus. There are no busses that go straight to the castle. It's a good 10- to 15-minute walk from the nearest bus stop. 
Car parking is free. There's a small parking lot on site, and you do not have to pay to park. 

Interested in Scottish Castles? 
If you're interested in visiting more castles in Scotland, I also loved touring Edinburgh Castle and Holyrood Palace. For more information about them, check out my post on the 15+ Best Things to Do in Edinburgh. 
I've also written an entire guide to Hopetoun House, which is a stunning stately home near Edinburgh. It's another great day trip from Edinburgh! 
I hope you found this guide to Lauriston Castle useful. It's one of the more unique places in Edinburgh, so I wanted to give it some love. 
Tell me: What's the prettiest castle or stately home you've toured?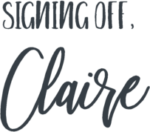 More posts you'll love: