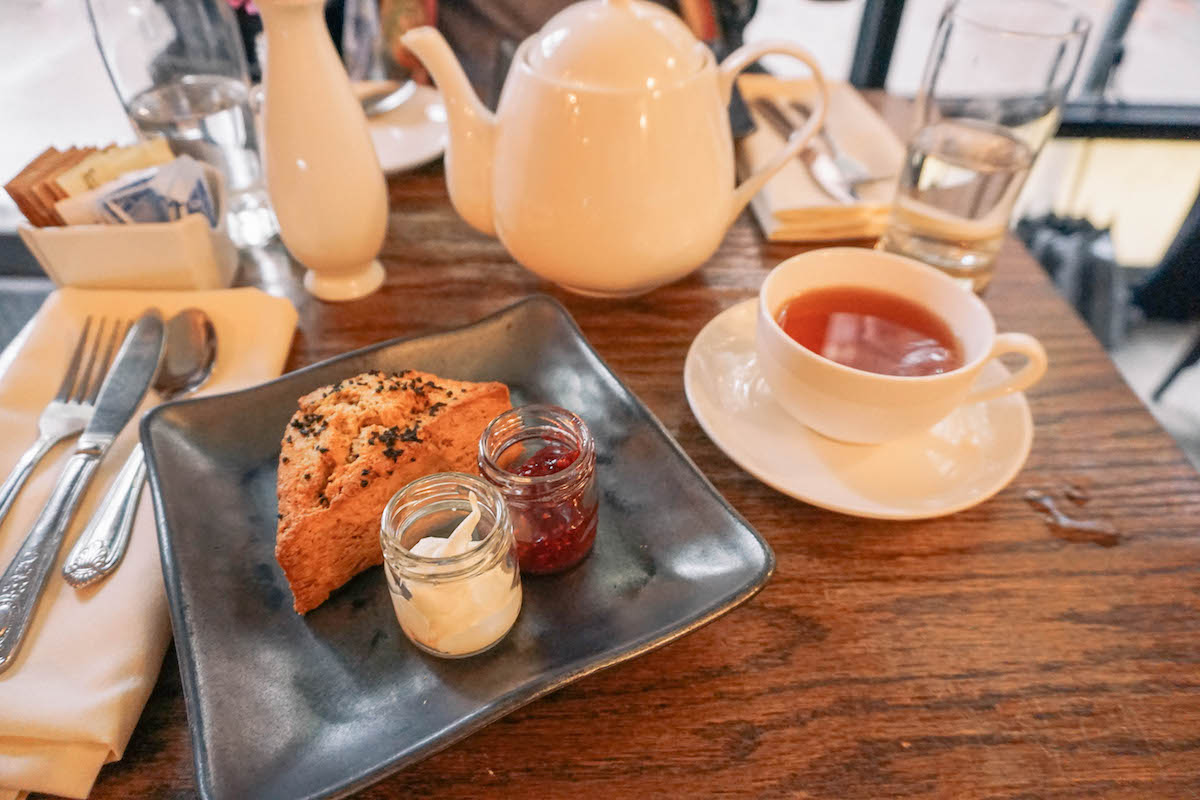 Growing up, I only ever drank tea when I was sick. I can distinctly picture my mom microwaving water in a huge mug and brewing me a cup of Decaf Constant Comment with two spoonfuls of honey in it. One of the few pieces of home I brought with me to college was a box of that tea, and I would make cup after cup for myself whenever my throat felt scratchy. But although I've always returned to my cup of Constant Comment when I'm feeling under the weather, I can't say I was ever a tea fan — until now, that is.
I'm not sure when it happened, but sometime during the last year and a half I have become full on obsessed with sampling new teas. I think it started with Work From Home Wednesdays, the one day of the workweek when my entire office was allowed to work remotely. I liked starting my morning with a hot cup of tea, because why not? And then when I started freelancing full-time last summer, I incorporated my morning cuppa into my routine as a sort of self-care ritual. As I became more interested in tea culture, I started branching out and trying new flavors. Instead of ordering my usual chai tea latte at coffee shops, I'd ask what loose leaf teas they had available and choose one I'd never heard of.
I've also started visiting local tea parlors in NYC with friends (a much nicer way to pass the time than in a crowded coffee shop, if you ask me!). Few things make me happier than splitting a large pot of tea with friends, and it's fun to browse the immense tea menus with people who get as excited about it as I do.
I've been meaning to share this list of my favorite NYC tea rooms with you for a while now, but I hesitated to do so because I honestly don't have that many to recommend. Many of the popular spots for afternoon tea in New York are at swanky hotels that are way out of my price range. But in the end my desire to share these tea spots with you won over, because they are just that good. So even though I know I don't have a ton of recommendations to share with you, I know you will LOVE these tea parlors (and their prices!).
Alice's Tea Cup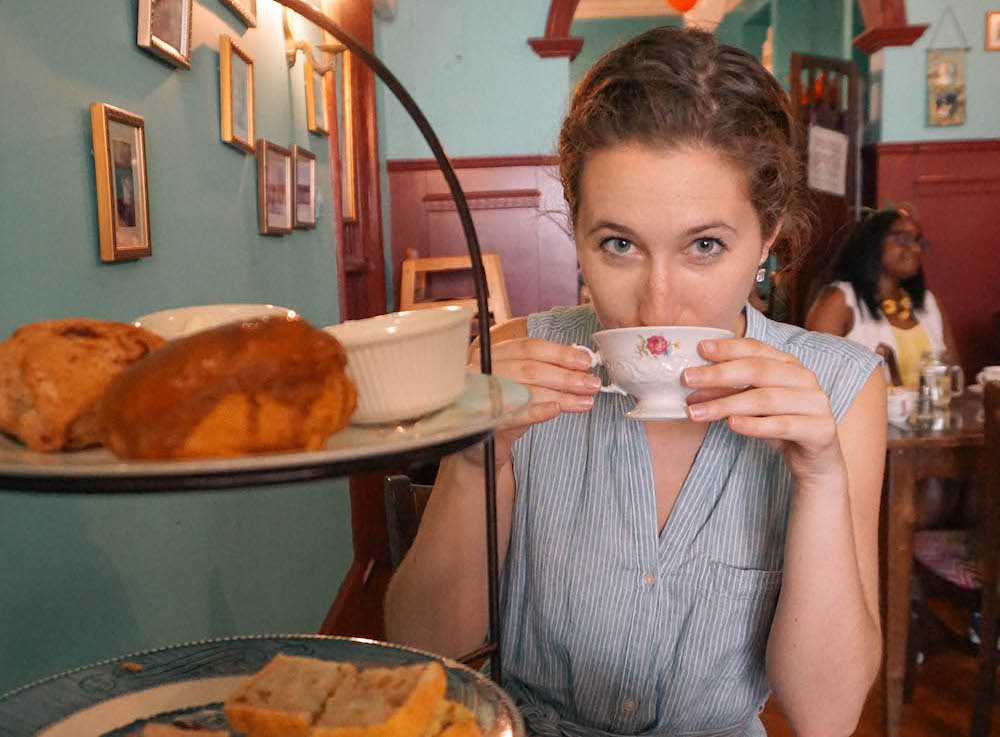 Alice's Tea Cup is one of the more lively tea parlors on this list, and it's also the most expensive. On the weekend, it's usually packed with young couples, moms and daughters, and there's almost always a kid's birthday going on (they put parties in a larger, separate room so they're not too disruptive). Alice's is the perfect tea parlor to visit if you want to experience an authentic afternoon tea, but don't have the budget for a higher end offering at places like the Ritz-Carlton.
I first visited Alice's Tea Cup last summer with my friend Lyssa and we enjoyed a leisurely afternoon tea complete with two small pots of tea (plenty for two people, and then some!), and a stand filled with finger sandwiches, cookies, and pastries. If you're on a tight budget, look on Groupon to see what deals are available (that's how Lyssa and I paid for our afternoon tea). I should also note that although Alice's Tea Cup can be busy on the weekends, the staff doesn't rush you to finish your tea. So take your time and sip each cup slowly — remember: you're treating yourself!
Bosie Tea Parlor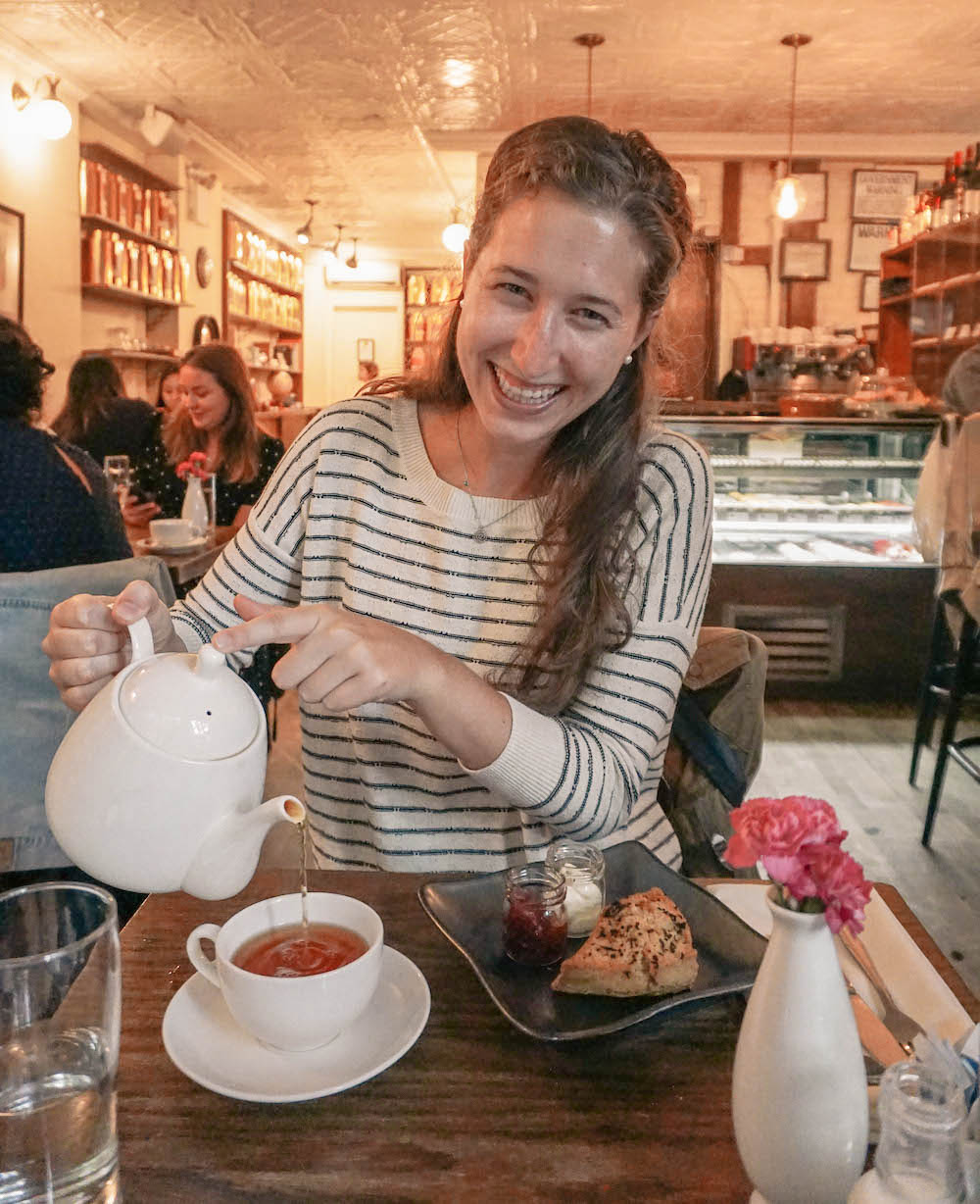 For a more mature (and quieter) afternoon tea, head down to the West Village and pop into Bosie Tea Parlor. Bosie is much cozier than Alice's Tea Cup and is decorated in warmer wood tones. The main focus of the shop is its immense tea wall, which is filled with gleaming copper canisters of loose leaf tea. Bosie offers afternoon tea, but you can also order a single pot and some baked goods from the pastry case. When it's chilly outside, this place is likely to fill up but you shouldn't have to wait too long for a table. And although fewer families come here, children would still feel at home in Bosie. 
Harney & Sons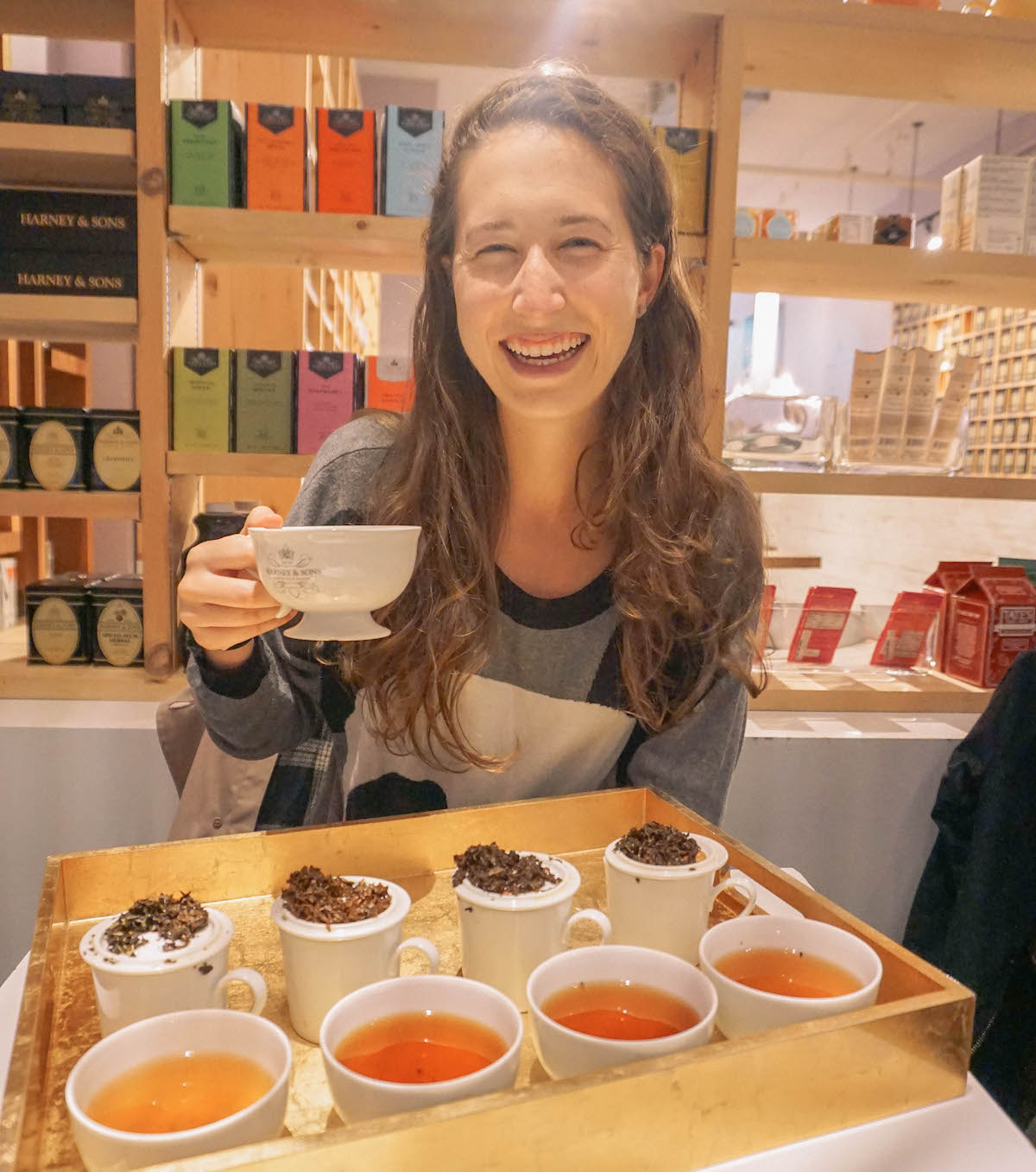 I'm cheating a bit with this one because Harney & Sons has a large online presence, but their SoHo shop is the only tea parlor they have in the US. Harney & Sons has the largest tea wall I've ever seen, and visitors are encouraged to try a cup for free. The staff behind the bar know so much about the teas in the store and have given me some delicious recommendations in the past. If you want to rest your feet a bit, head to the back of the store and order a tea flight to sample a few of their most popular teas. (You can also order a large pot of tea, but I love the tea flights since not many places do this).
Word to this wise: the tea here is unbeatable, but the baked goods are just okay. So if you're debating whether or not it's worth buying a scone…it's not. If you're new to the world of Harney & Sons, my personal favorites are the Hot Cinnamon Spice (their most popular tea) and the Vanilla Black Tea. If you find a tea you like, get a baggie to take some home with you — it's the ultimate NYC souvenir!
Tell me: What's your favorite type of tea? I prefer flavored black teas, but I'm starting to explore herbal teas more.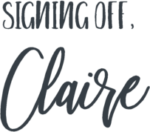 More posts you'll love:
Pin it for later!