Visiting NYC is on pretty much everyone's bucket list. Although it's a polarizing city—you either love it or you hate it—everyone I know is dying to see New York, either for the first time or the dozenth. It's one of those places you have to visit just to see what all the fuss is about. Even my friends who aren't huge fans of NYC say they're glad they visited simply because they'd forever be curious about the city otherwise.
There's a decent chance some of you are reading this and thinking you'll never make the pilgrimage to NYC because you're not a "city person." To you I say, good luck staying away. Even if you're dead set against it, your spouse/best friend/mother/roommate/third cousin will inevitably drag you to the city at some point in your life. While I can't guarantee you'll love visiting NYC, I can tell you that avoiding these 17 tourist mistakes will make your trip a heck of a lot more enjoyable.
Stopping suddenly in the middle of the sidewalk
New Yorkers are always going somewhere—to work, to a happy hour, to crash on their couch. If you're lost or want to take some photos, step to either side of the sidewalk. Otherwise, you'll get shoulder checked and everyone (including yourself) will get irritated.
Taking up the entire sidewalk
Again, everyone is walking somewhere, so don't take up the entire sidewalk. People rarely say "excuse me," so prepare to have a bunch of people barrel through your group.
Stopping at the subway entrance to check Google Maps
Are you noticing a theme so far? Basically, just keep moving with the flow of the crowds. If you accidentally walk into the wrong subway station, you can always walk back out. Everyone (myself included) gets lost in NYC at some point, so don't sweat it.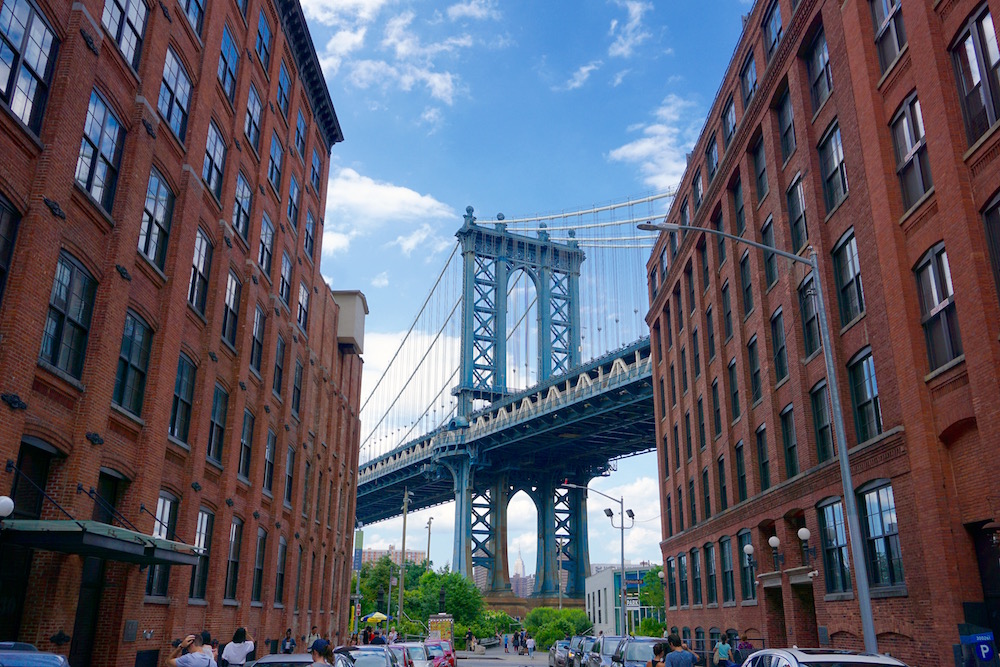 Not moving all the way into the subway car
Even New Yorkers are terrible at this. I know packing yourself into a subway car is about as enjoyable as a trip to the dentist, but it's really important to use up all the space. (Also because people will shove you aside trying to cram into the subway car themselves).
Getting a hotel near Times Square
My mom and I got a hotel room in Times Square once and have vowed to never repeat the experience. Times Square won't give you an authentic New York experience. Not to mention it's perpetual daylight there thanks to all the big screens. Try getting a hotel in Williamsburg or the Upper East Side for a more enjoyable stay.
Only exploring Manhattan
Tourists and locals alike should make it a point to get out of Manhattan more. Don't get me wrong, I love Manhattan, but there's so much more to see in NYC. Some great spots to start your adventuring are Park Slop and Williamsburg in Brooklyn, and Flushing, Queens.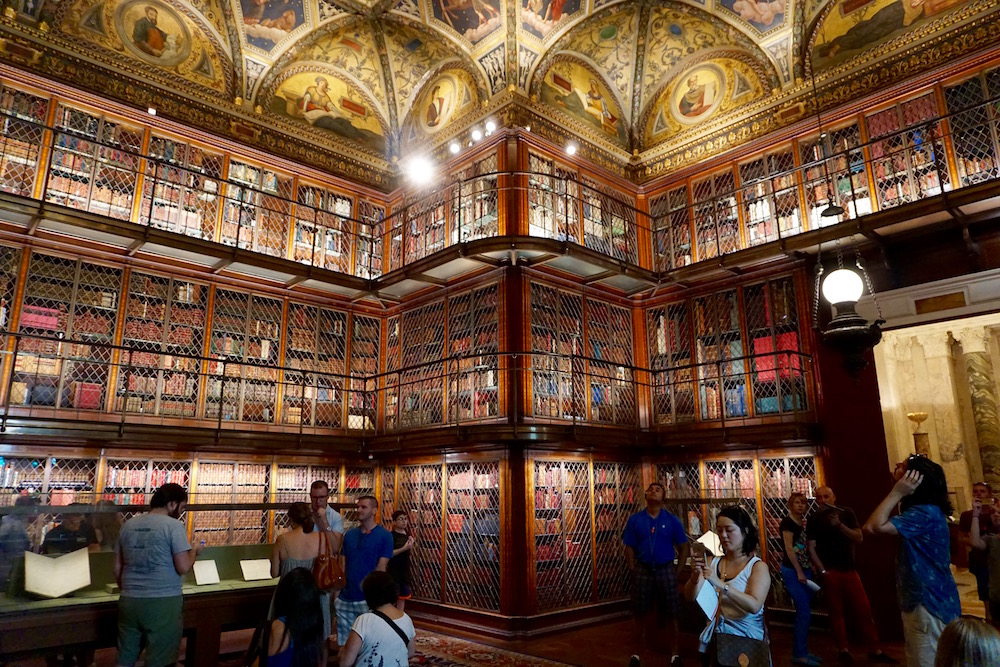 Overlooking lesser known museums
Everyone flocks to The Met, the Museum of Natural History, and the MoMA. But those are just a few of the many world-class museums NYC has. Rainy days are the perfect excuse to go museum hopping. I'm so passionate about the NYC museum scene that I wrote an entire blog post on the underrated museums you need to check out.
Forgetting to look up
Visitors to the city are forever looking at their maps, watching out for traffic, or looking around for friends they got separated from. That's all totally understandable, but you also have to take a breather and look up at the gorgeous architecture. Some of NYC's prettiest buildings are rather plain looking at street level, so tilt your head back and take in the view when you can. Personally, I think the buildings around Madison Square Park are some of the prettiest in the city.
Refusing to take the subway
Admittedly, NYC's subway system can be a bit of a pain since at least one line is rerouted every day due to construction. However, the subway really is the best way to get around the city, and it's the cheapest.
Taking the subway in the wrong direction
Been there, done that. It's easy to walk into the wrong subway car when you're chatting with friends, so make sure to double check which line you're hopping onto before you get on. If you do get on a subway headed in the wrong direction, don't panic. Just hop off a the next stop and wait for the next train.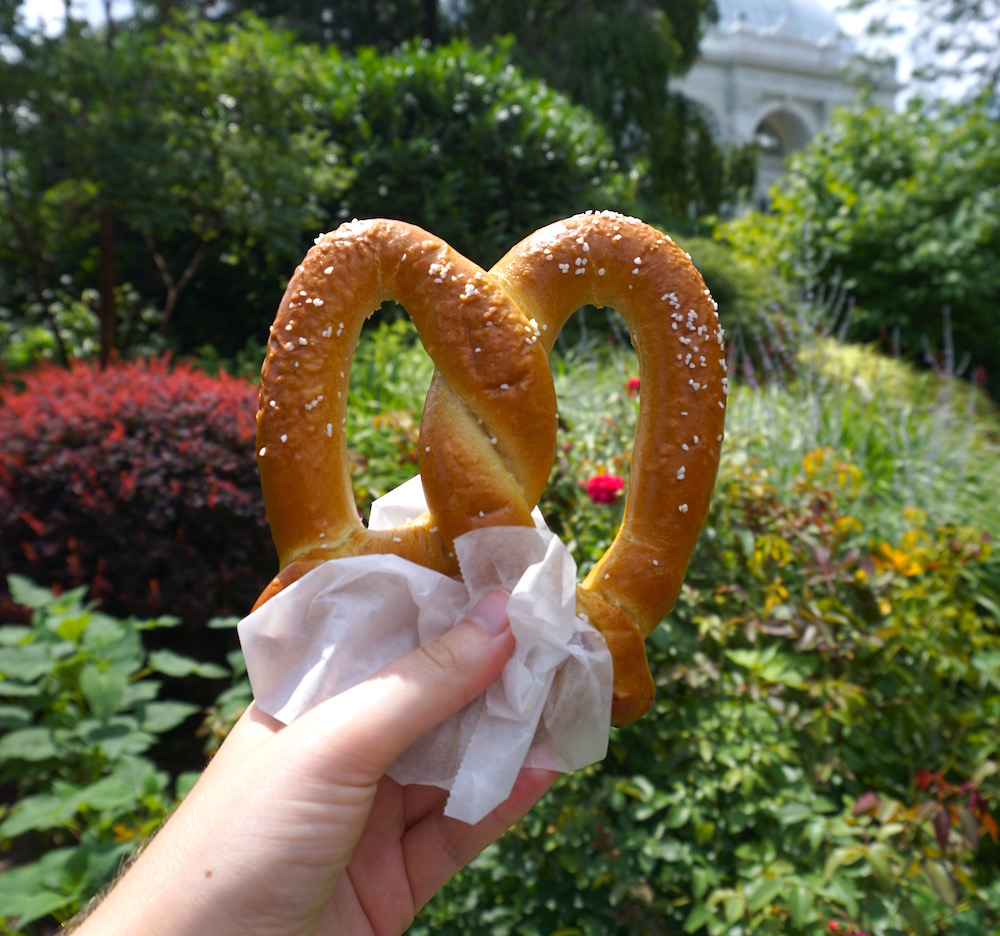 Not eating from food carts
NYC's food carts serve cheap eats that are absolutely delicious 95% of the time. If you want to feel like a real New Yorker, grab your morning coffee from a street cart and grab a bacon, egg, and cheese sandwich while you're there.
Paying full price for a Broadway Show
Unless you're set on seeing the latest Tony award-winning musical, you don't need to buy full-price Broadway tickets in advance. Check out my tips for getting Broadway tickets for cheap before you venture into the city.
Thinking Off-Broadway Shows Aren't as good
Don't be fooled by the name, off-Broadway shows are still incredible and are definitely worth checking out. A show that's off-Broadway is further away from the theatre district and is in a theatre that's smaller than the massive ones used for musicals like Cats and The Phantom of the Opera. Off-Broadway theatres are great places to see up and coming plays and actors.
Eating at chain restaurants
NYC is known for its food scene, so why would you want to eat at restaurants you have back home? The only chain I encourage you to try is Shake Shack, but it's a New York original so I don't really count it as a chain.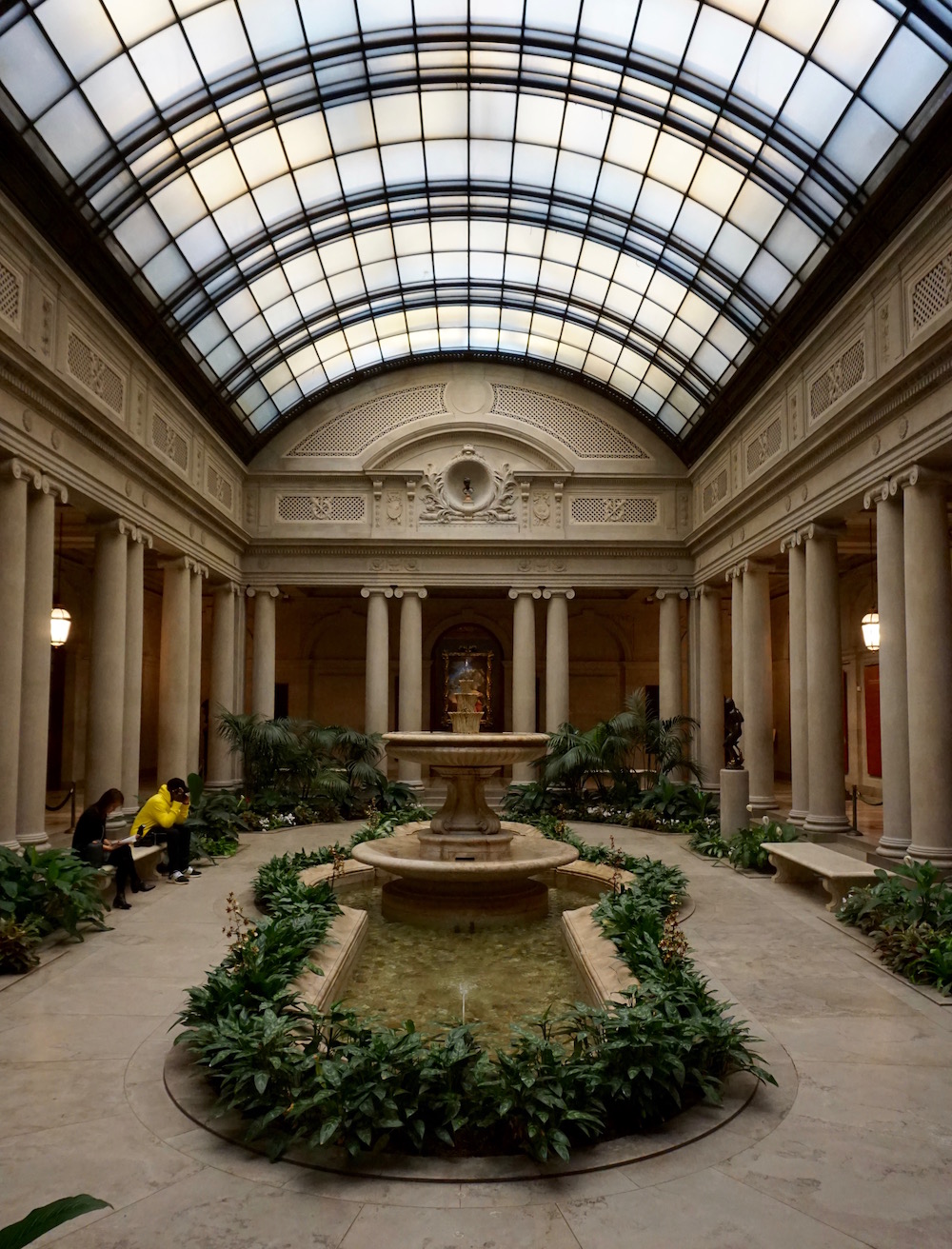 Paying full price for museums
Most museums in the city have free admission days or certain hours when you can pay what you want. If it's a larger museum you've been dying to see, it might be worth paying full price so you're not rushed, but usually it's worth it to visit when admission is free. NYC-Arts has a full list of free museum nights that's useful to have on hand.
Paying for the Statue of Liberty Tour
I don't think the tour of the Statue of Liberty is worth it. If you just want a good shot of the statue, take the Staten Island ferry instead. It's free, takes 30ish minutes, and you can hop on the return ferry as soon as the boat from Manhattan docks.
Dressing for style instead of comfort
The first few times I visited NYC I packed a different pair of shoes to wear every day of the trip—it was absolutely ridiculous. Now when I'm in the city I always were an outfit that's breathable and that will still be comfy after 8+ hours. I'm not saying you need to wear tennis shoes and sweatpants, but don't come to NYC thinking we all prance about like Carrie Bradshaw in Louboutin heels.
Visiting NYC should be an exciting, once in a lifetime experience every single time. No matter how many times you visit, every trip will be different. Embrace it, and explore parts of the city you've never been before. It's okay to have a favorite café or boutique, but don't limit yourself to one version of the city. See it through new eyes every trip, and enjoy yourself.
Tell me: What's one tourist faux pas you've committed? I accidentally got roped into feeding the pigeons in front of Milan's Duomo, and regret it immensely.
Signing off,
Claire
More posts you'll love:
Pin it!