Knowing these popular New York abbreviations will help you navigate the city more easily! Here are common acronyms and abbreviations you should know, including Manhattan and Brooklyn abbreviations, as well as acronyms used for transportation hubs, bridges, and more!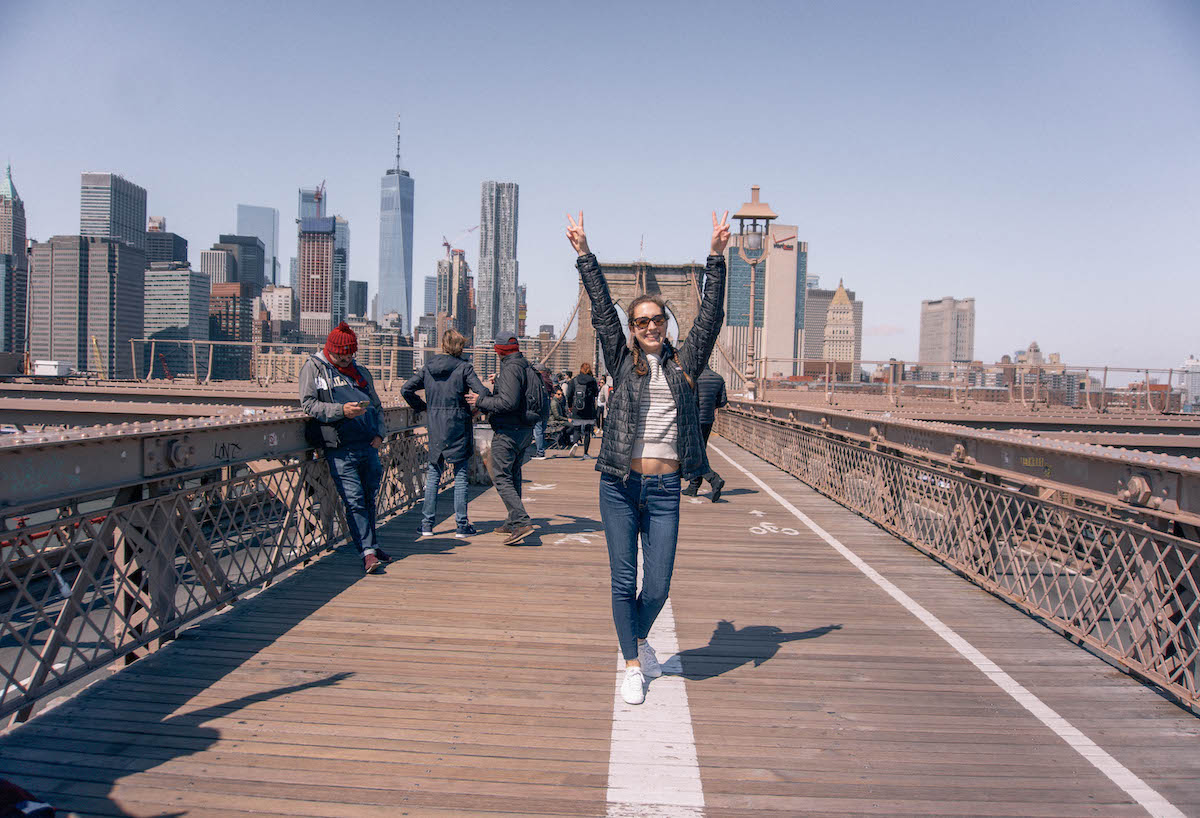 When I moved to New York City in 2016, there was a lot for me to take in. Figuring out the subway routes was tough those first few months, and making plans with friends tripped me up because I had trouble remembering where my apartment was in relation to popular attractions and hangout spots.
In particular, I found it difficult to familiarize myself with the many neighborhoods in NYC because of all the abbreviations and acronyms that are thrown around. Most of my friends grew up near the city, so using all of the New York acronyms is second nature to them. Meanwhile, this Hoosier gal had no clue which area of the city they were referencing — I'm sorry, you want to meet me in Nolita and then walk to a café in Tribeca? What are you talking about?
If you don't know the cross streets for NYC's neighborhoods, it can be tricky getting around. I've listed the most common abbreviations and acronyms you'll run into while traveling in NYC in hopes that this list prevents you from getting lost in the future.
Table of Contents
Click "show" to see the full table of contents for this post. You can jump around the post as desired by clicking on the individual sections listed below.   
Manhattan Abbreviations to Know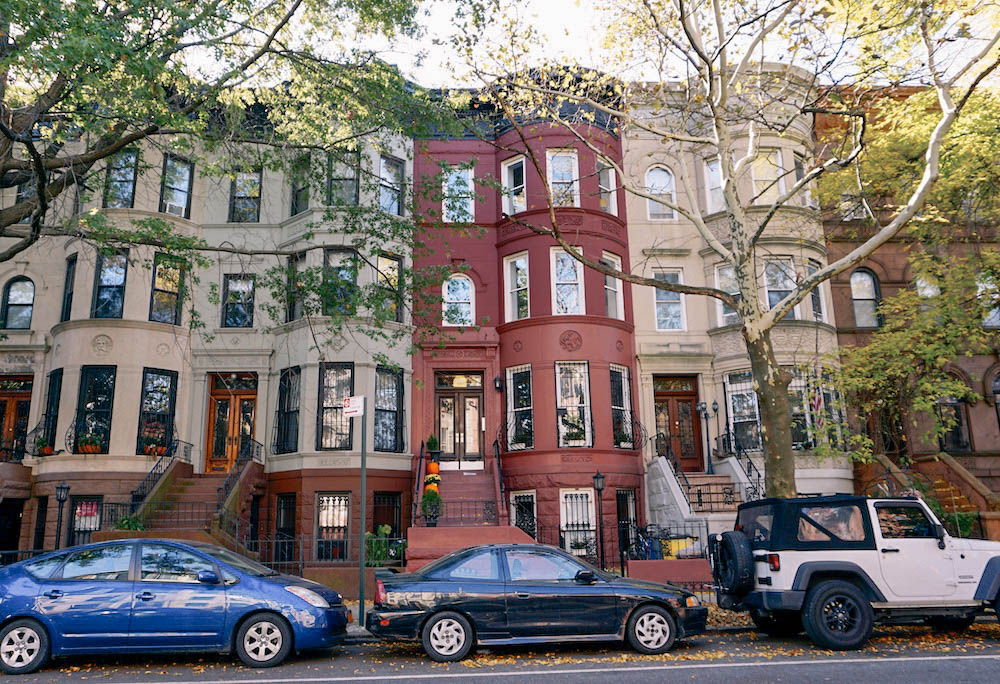 You'll likely spend the bulk of your trip in Manhattan, so it's best to familiarize yourself not only with the common neighborhood abbreviations, but also what each neighborhood is known for. This way it'll be easier for you to orient yourself based on what attractions you know are nearby. One thing to note is that most of the top attractions in New York City are in lower Manhattan (Midtown all the way down to the Financial District). So if this list of acronyms overwhelms you, stick to memorizing the neighborhoods you know are further south.
NYC
What does NYC stand for? New York City
If you didn't know this already, I'm not sure you can handle a trip to New York.
Read more: 25+ Truly Unique Things to Do in NYC
FiDi
What does FiDi stand for? Financial District
Lots of people crap on FiDi because it's the "boring" part of the city, but I actually think it's a beautiful area. After work and on the weekends it's fairly empty (by NYC standards) and there are lots of great things to do in the area, like Trininty Church (where Alexander Hamilton is buried), the Charging Bull, and the 9/11 Museum. FiDi is the southern tip of Manhattan, or everything below Chambers Street.
Read more: NYC Neighbordhood Guide: What to Do, See, & Eat in FiDi
LES
What does LES stand for? Lower East Side
This neighborhood is squished between Bowery Street and the East River, and Houston Street and Canal Street. The LES is primarily residential, but it has some fab restaurants like The Clinton St. Baking Company, Morgenstern's Finest Ice Cream, and Doughnut Plant.
NoHo
What does NoHo stand for? North of Houston Street
Bet you didn't see that one coming, did you? NoHo is smaller than SoHo and is mostly residential. It's bordered by Broadway, Astor Place, Bowery, and E Houston.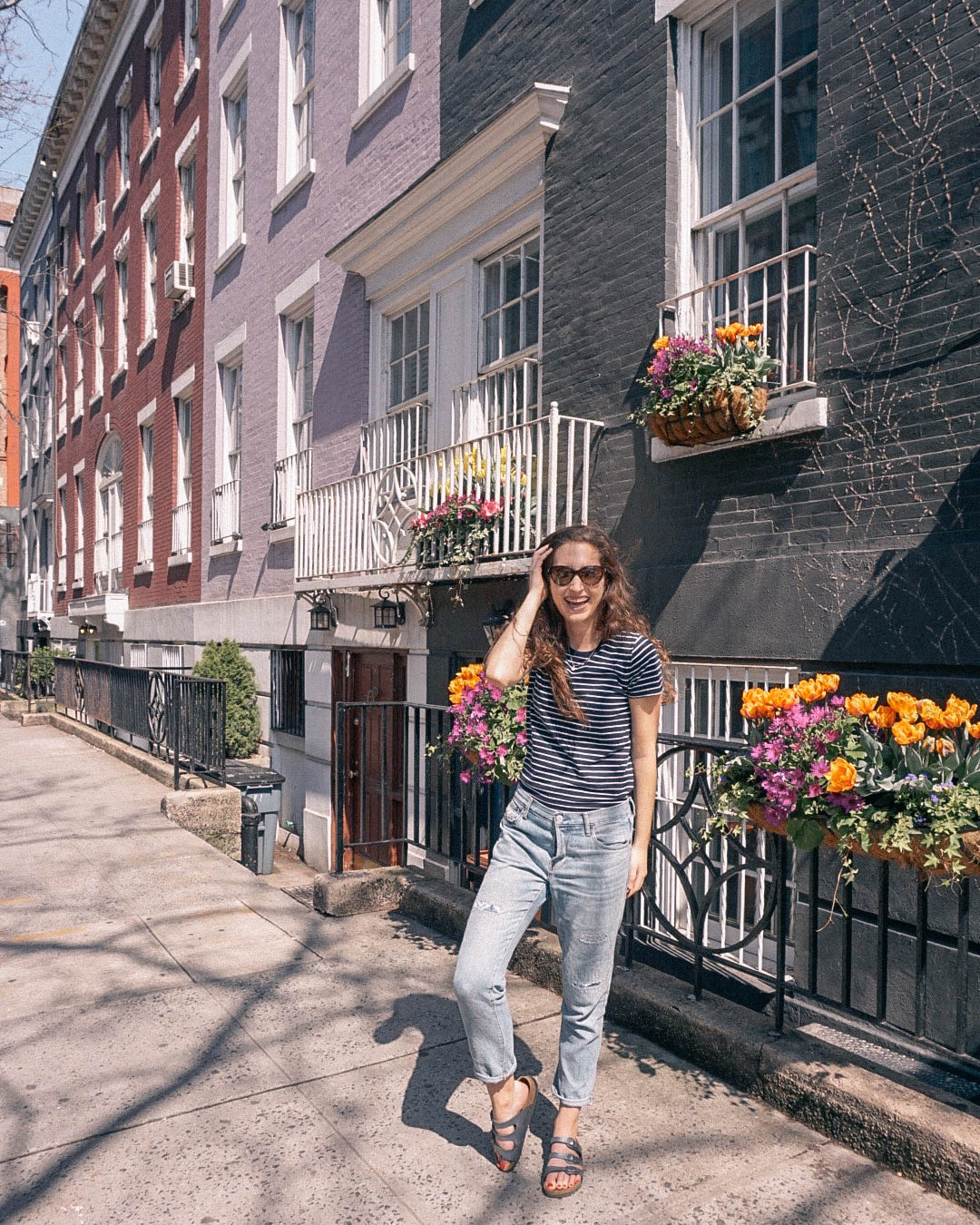 Nolita
What does Nolita stand for? North of Little Italy
Nolita is bordered by Houston Street on the north, Bowery Street on the east, Broome Street on the South, and Lafayette Street on the west. This area is close to Chinatown and Little Italy.
NoMad
What does NoMad stand for? North of Madison Square Park
NoMad is bordered by E 25th Street, East 29th Street, Sixth Avenue, and Madison Avenue. It's a trendy area with lots of restaurants and bars, and it's next to the Flatiron District (home of the iconic Flatiron Building). There's not a lot "to do" in the area, but it's a great neighborhood to hang out in, not to mention it has some absolutely gorgeous buildings!
SoHo
What does SoHo stand for? South of Houston Street
This Indiana girl refuses to pronounce Houston like "how-ston," which is how New Yorkers say it. SoHo is bordered by Houston Street, Crosby Street, Canal Street, and Sixth Avenue. SoHo is the place to window shop in NYC, and you can find most major brands in the area.
Tribeca
What does Tribeca stand for? Triangle Below Canal Street
This area is bordered by Canal Street, West Street, Broadway, and Vesey Street (it's a really weird shape, so look it up on a map to be sure you're in the right area). There's not a whole lot going on in Tribeca that visitors to the city would be interested in, but it's a nice area regardless.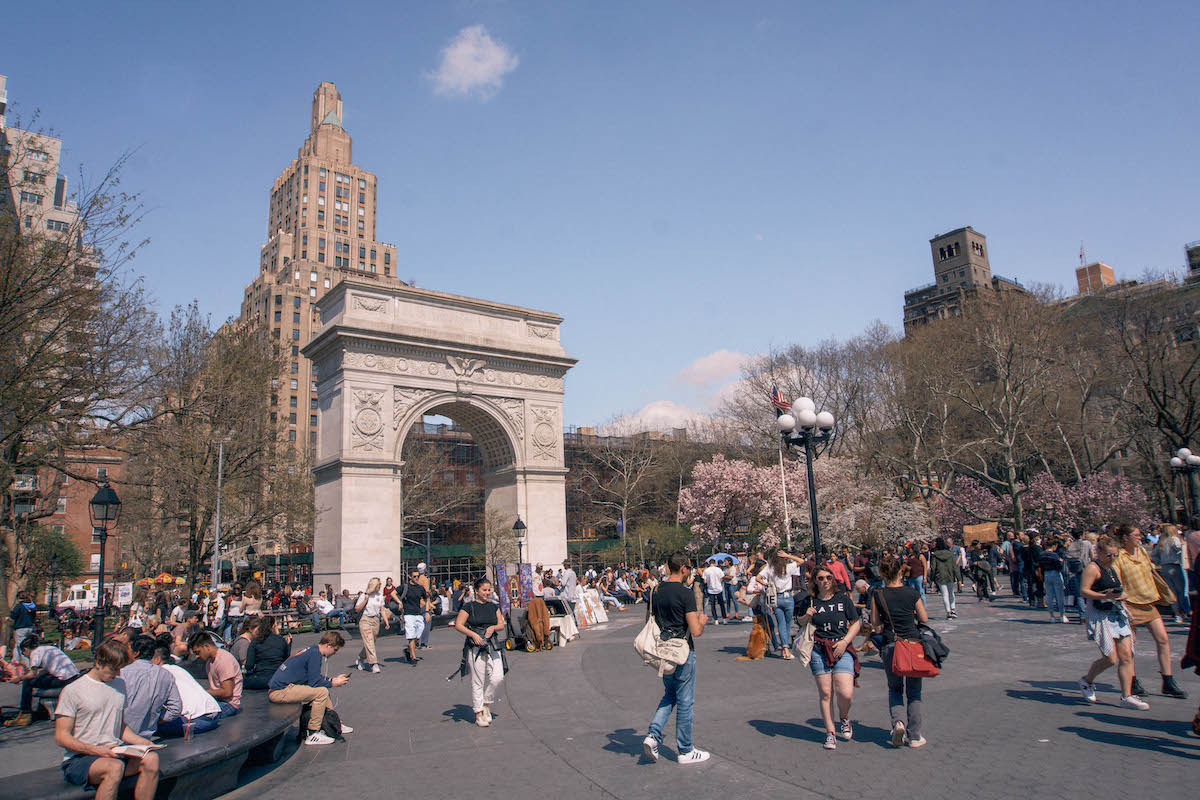 UES
What does UES stand for? Upper East Side
The UES is a swankier part of the city and is a great place to live. Though primarily residential, there are still lots of good eateries here. The UES goes from 59th Street to 96th Street, give or take a few blocks. There are lots of museums here, the most famous of which is The Metropolitan Museum of Art. If you're a Gossip Girl fan, you'll want to check out this neighborhood.
UWS
What does UWS stand for? Upper West Side
This area runs from West 59th Street to West 110th Street, and is mainly residential. The UWS is a nice place to live and borders Central Park. You can find the Museum of Natural History here, as well as the New York Historical Society, both of which I highly recommend visiting.
Read more: What to Do in and Around Central Park
The Village
What does The Village stand for? Greenwich Village
No trip to NYC is complete without an afternoon in Greenwich Village. The Village is home to NYU, so you can find some more affordable eateries here. Take a load off in Washington Square Park and bring some cash to tip the street performers in the park. There are quite a few off-Broadway theatres here as well, so see if there's a show you can grab tickets for at the last minute!
Brooklyn Abbreviations to Know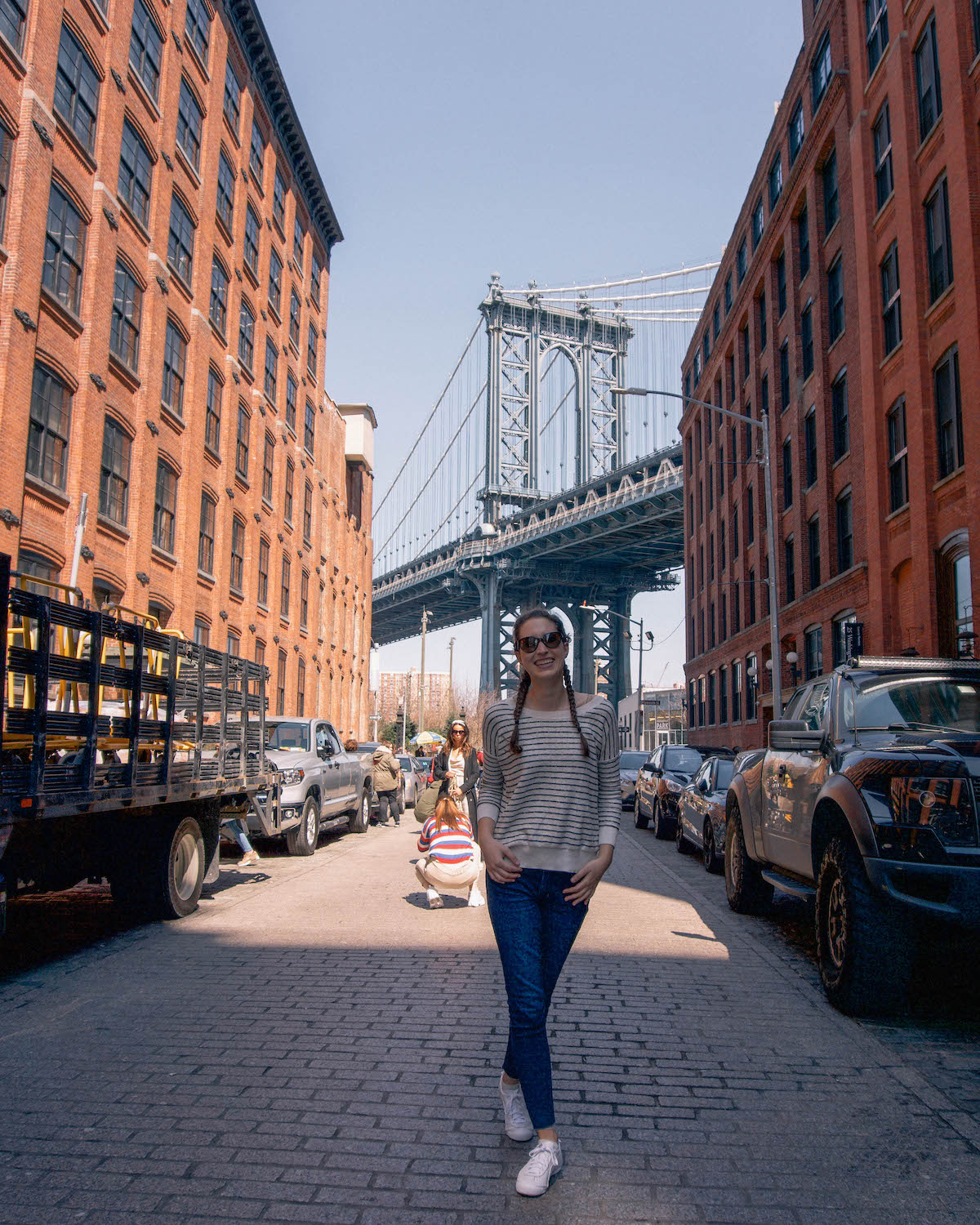 For years, visitors to NYC opted to skip the trek to Brooklyn in favor of seeing more "exciting" attractions in Manhattan. But Brooklyn is having a moment right now, so you definitely want to check it out! Some of the most popular Brooklyn neighborhoods include Williamsburg, DUMBO, and Park Slope. Luckily for you, Brooklyn's most famous neighborhoods don't get abbreviated much in conversation, which makes remembering them a lot easier!
Bed-Stuy
What does Bed-Stuy stand for? Bedford-Stuyvesant
This is a trendy neighborhood in Brooklyn you might want to visit. I know Bed-Stuy isn't an acronym, but I figured it's good to include it on this list so you're not confused!
DUMBO
What does DUMBO stand for? Down Under the Manhattan Bridge Overpass
If you walk over either the Booklyn Bridge or the Manhattan Bridge, you need to explore DUMBO. In the summer, are some great waterfront dining options and the area near the river has lots of cute boutiques and coffee shops.
Read more: Full Guide to Walking the Brooklyn Bridge (History, Tips & FAQs)
Additional NYC Abbreviations to Know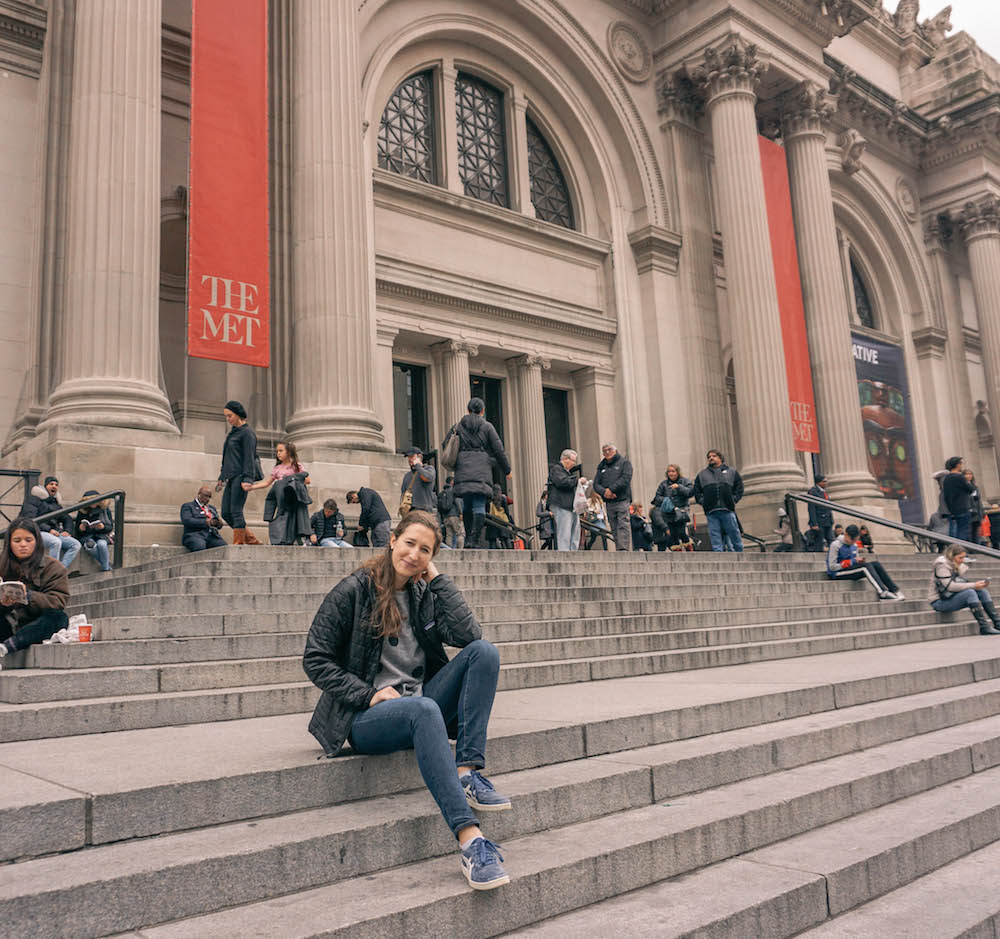 The following abbreviations are ones you'll see primarily on the subway. Each subway car has an electronic map that shows you what the next few stops are — but that information is useless if you don't know what the acronyms all stand for! Here are some of the most common acronyms you'll come in contact with when you're traveling through the city via subway.
GWB
What does GWB stand for? George Washington Bridge
This is one of the busiest bridges in the US and connects Fort Lee, NJ to Washington Heights on Manhattan.
LIRR
What does LIRR stand for? Long Island Rail Road
You can access the LIRR from Penn Station. $10 to whoever can guess where it takes you.
MSG
What does MSG stand for? Madison Square Garden
MSG is above Penn Station, which is one of the largest transportation hubs in NYC. It's a famous indoor arena that's used for everything from concerts to basketball games.
MTA
What does MTA stand for? Metropolitan Transport Authority
Keep an eye out for the MTA's flyers on the subway. If you see one, it's likely for a "planned service change," i.e. good luck getting to your final destination on time.
NJT
What does NJT stand for? New Jersey Transit
You won't need to worry about deciphering this abbreviation unless you're staying in New Jersey when you're visiting New York.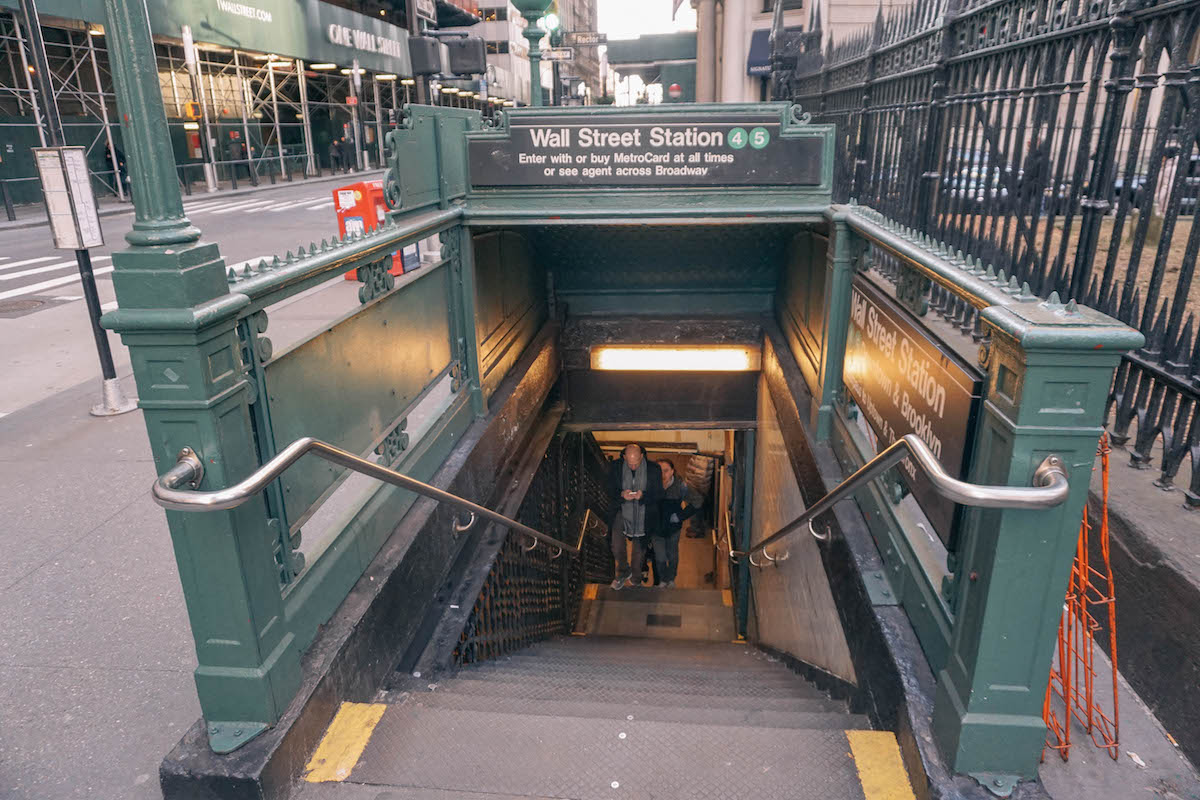 PABT
What does PABT stand for? Port Authority Bus Terminal
You can access the PABT from the Times Square subway station. Almost all the subway lines converge here, and this is where you can catch a bus out of the city.
WTC
What does WTC stand for? World Trade Center
You likely know the WTC from the terrorist attacks on 9/11. Now you can visit two memorial fountains where the Twin Towers once stood and can take an elevator to the top of the One World Trade Center building, which gives you an epic view of NYC.
Subway Line Acronyms
NQR, ACE, BDFM, etc. Again, this isn't an acronym, per se, but it can be confusing when someone gives you instructions for getting across town and keep saying things like, "take the NQR to 34thand then transfer to the BDFM." Many subway lines run the same route to a certain point, so if you hear the lines grouped together like this it means any of those trains will get you to your destination.
Have Fun in the Big Apple!
Did I miss anything? The list of New York City abbreviations and acronyms is constantly evolving, but I did my best to list the major ones. This is by no means a comprehensive list of all the New York neighborhoods, but these are the ones that get shortened in everyday conversation.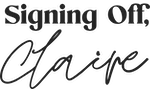 Even More Things to Do in NYC:
Pin this Post to Pinterest!