Not sure how you feel about traveling with parents as a post-grad? Here's how to make the most of your family trip and have an incredible time together!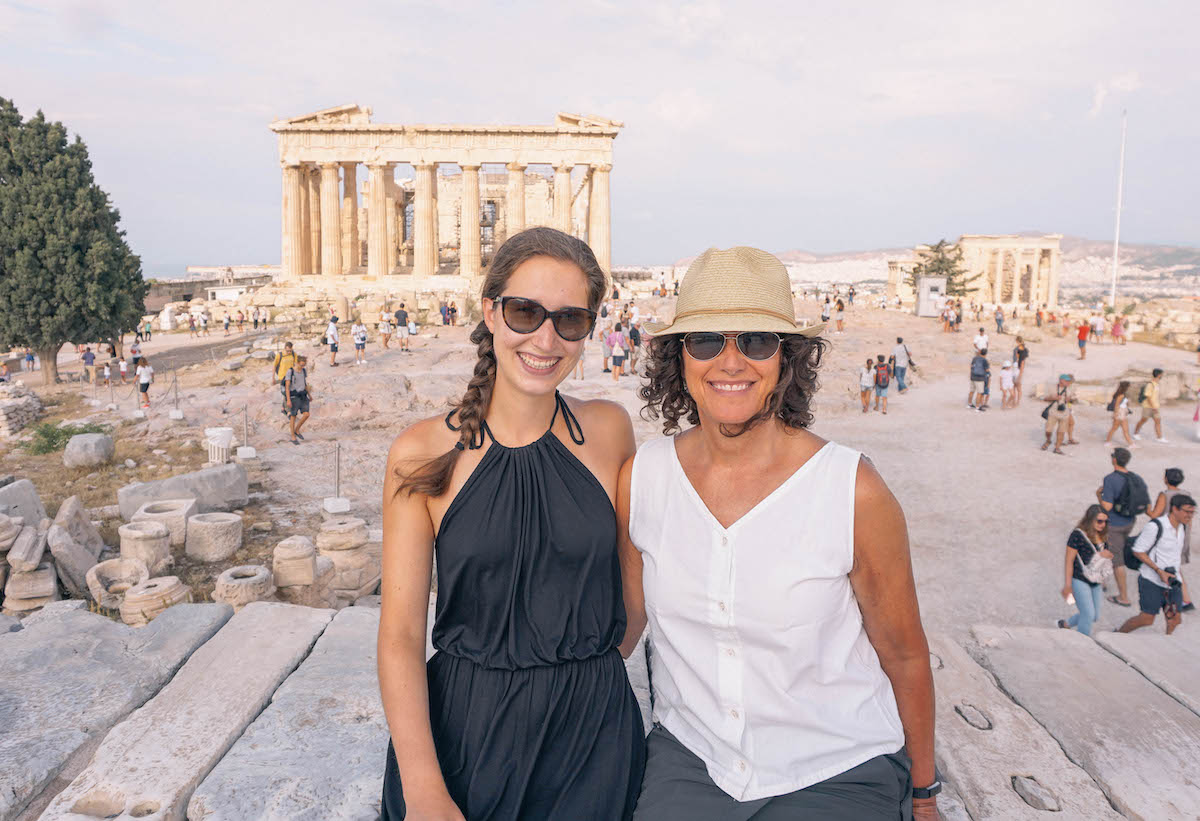 I've had the idea for this post wriggling around in my brain for a while now. I've traveled extensively with my parents over the years, both as a child and now as an adult living my best post-grad life. But I put off writing this post for a few weeks, because when I looked online to see what others wrote about traveling with parents a lot of results to the tune of "family trip survival guide" and "how to keep your cool with your parents" popped up. I'm sorry, but what? I know that not everyone has the best relationship with their parents, but it seems kind of absurd to me that that's how so many people are framing their tips about traveling with parents. To me, that type of attitude is setting people up for a less than enjoyable trip with their family.
I've always loved traveling with my parents and genuinely look forward to vacationing with them (and no, it's not just because they pay for a lot of my meals!). But as much as I like seeing the world with them, there are a few things I keep in mind when planning a trip with them. So no, this isn't a "survival guide," but rather a list of helpful tips that will make traveling with your parents even better— tips that both you and the parentals will benefit from. My goal with this post is to not only have you look forward to the upcoming trip you have planned with your parents, but to be excited to plan another vacation together as soon as that trip is over!
Read more: 5 Reasons I'm Glad My Parents Prioritized Traveling
Before Traveling Together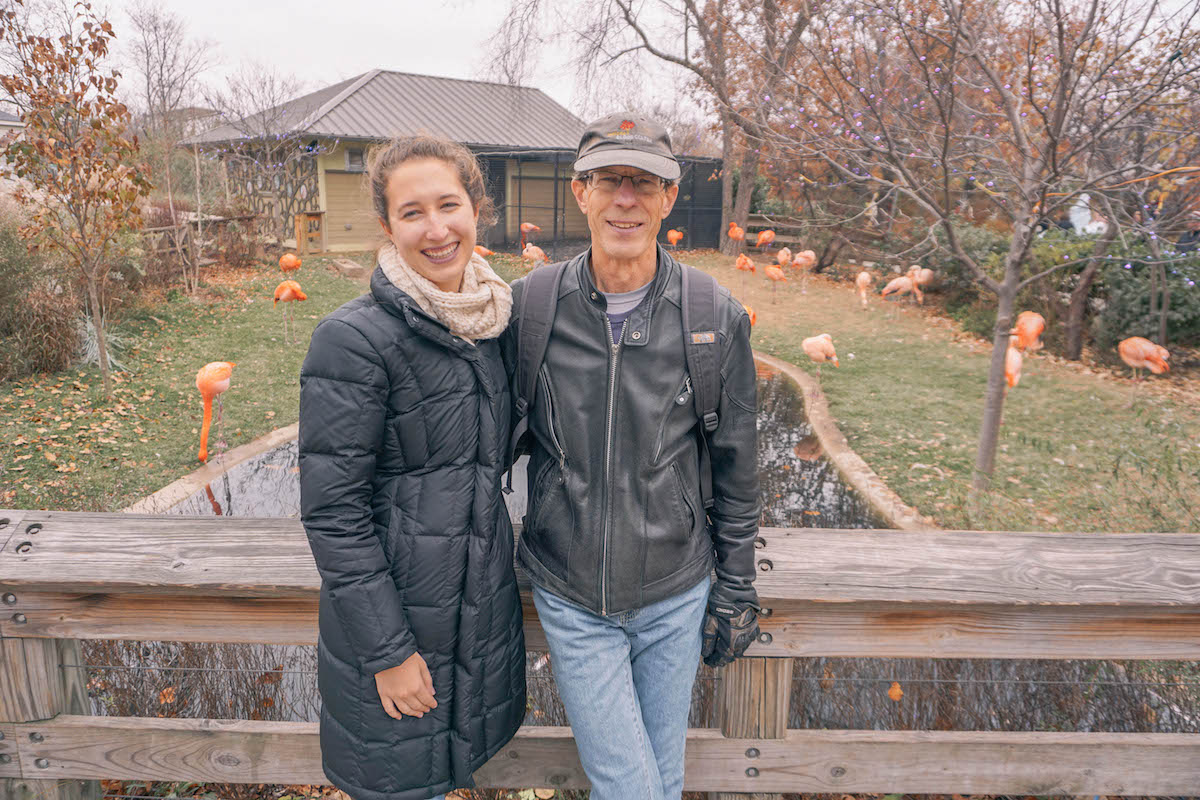 If you want to have a truly spectacular trip with your parents, you've got to put in the work ahead of time. Ask lots of questions and over communicate with your parents about what you want out of the trip, what they want out of the trip, and what you all want out of the trip for each other. It may seem like a lot of talking to you, but if your parents are anything like mine they're probably thrilled that you're so involved in planning your family trip. Whether your parents work full-time or are retired, this is probably one of only a handful of trips they get to go on this year, so get excited with them. Here are a few things you should do before your trip to ensure it goes smoothly:
Pick a location that everyone agrees on
You'd think this would be a no-brainer, but so many of my friends have overlooked this crucial step in the family trip planning process. It's crucial that you and your parents are all super clear about a) where you want to visit, and b) the types of activities you're interested in. After a lifetime of living together, you likely have an idea of what each of your parents will want to do, but it doesn't hurt to write things out so you're all 100% clear about the expectations of this trip. Pick a location that has a few activities you're all interested in doing together, plus a one or two things that can be reserved for "mom's afternoon," or something similar. This way, everyone will look forward to the trip and there won't be any one day that you're dreading.
Discuss who's paying for what
My mom and I have taken a lot of girls trips over the years, and I'll admit it took me a while to realize that my mom wanted me to pony up more cash once I started working full-time. I'd been stuck in the "I'm still a kid" bubble for so long that I didn't understand why my mom seemed annoyed when she paid for both of our dinners every night of the trip (sorry, Mom!).
We now make it a point to ask what each other's budgets are and chat through what I'm expected to pay. My mom is usually okay with me paying for my own flight, and I'll usually give her whatever cash I have left from my personal spending budget near the end of our trip. If she wants me to pay for anything else (like lodging, etc.), I usually ask her to give me a number far in advance so that I can pay for things before the trip. That way, I can plan an exact budget for the trip and not spend more than I can afford. Obviously, you'll need to work things our with your parents however you see fit, but this is what works for me and my mom!
Read more: 10 Easy Ways I Save Money While Traveling

Book lodgings with separate rooms
I know booking two separate hotel rooms isn't within everyone's budget (I know it isn't in my family's!), but if possible book separate rooms for you and your parents. And if two rooms isn't feasible, try to book a room with separate beds at the very least. My dad and I can share a bed since we both sleep like the dead, but my mom and I don't sleep well together (she hogs the blankets). If I know I'll be sharing a room with one of my parents, I've started bringing an eye mask with me to block out their reading light if they want to stay up later than me. Little things like this make such a difference when it comes to traveling with family!
Make an itinerary
Again, the clearer the expectations for this trip are, the more everyone will enjoy traveling together. I'm the trip planner of the family, and as soon as we pick a location and set our travel dates I'll throw together a Google Doc and share it with my parents. I only give them the ability to comment on the doc so that I can keep it as streamlined and user-friendly as possible. On the itinerary, I'll jot down each day's activities in the order I think we should do them, along with any ticket fees or tour times that the group should remember. If your family needs extra structure, go ahead and write down a few restaurants in the area you're interested in trying as well as their addresses. In my experience, picking a place to eat can quickly become a point of conflict when the whole family is hungry and has been on their feet for a while.
While You're Traveling Together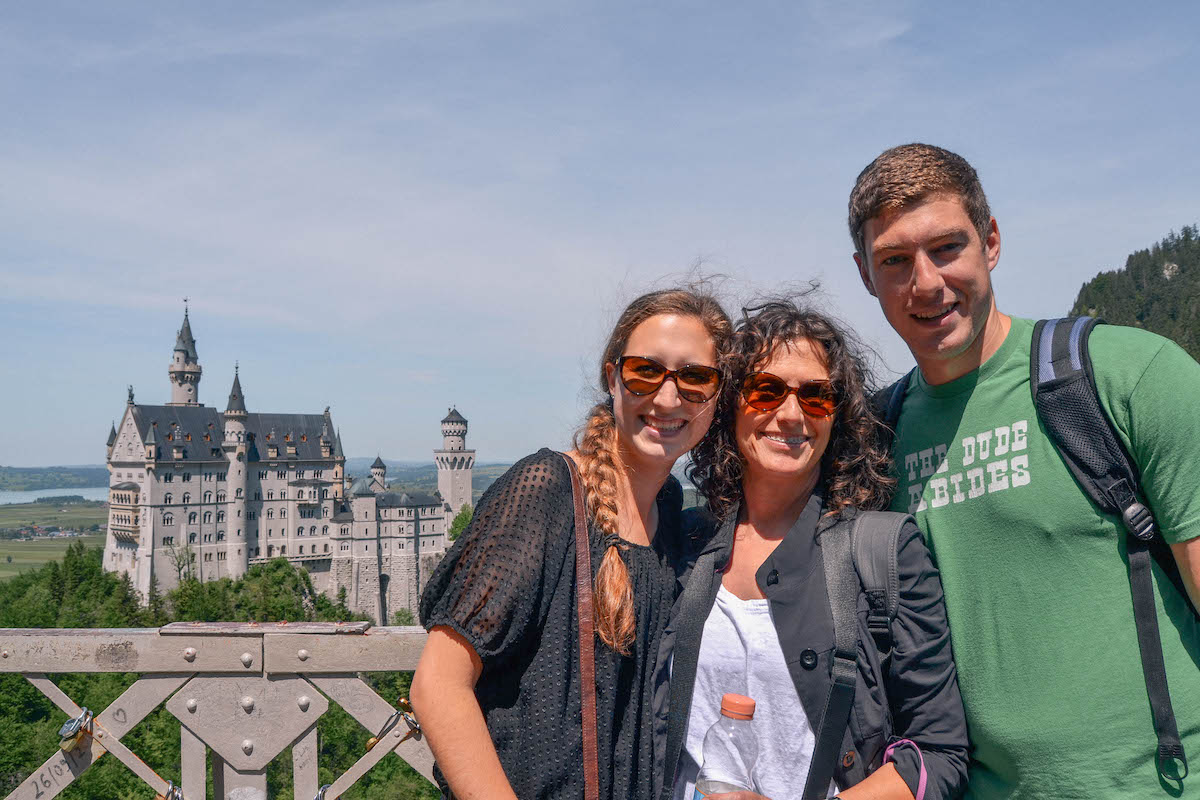 Planning your trip and researching activities ahead of time is vital, but as I'm sure you already know you simply can't plan for everything. As your trip draws nearer, maintain a positive mindset about traveling with your parents. I love traveling with my parents, especially now that I live out of state and only see them a few times a year. But I know that many people have complicated relationships with their parents, so it might be tough to be truly excited to travel together. If that's the case for you, do your best to not talk negatively about the trip and don't dwell on all the things you think you won't enjoy about your family time. I know it's easier said than done, but if you go into your family trip with a negative attitude, I guarantee you won't enjoy traveling with your parents. With all that said, here are some actionable tips to keep in mind when traveling with family:
Adapt to your parents' schedule
Whether or not you travel well with your parents, a good rule of thumb is to go with the flow and stick to their schedule. Yes, you're young and would probably like to enjoy a city's nightlife, but if your parents are tired and want to go back to the hotel room just do what they want. Odds are, your parents are footing most of the bill for this trip, and you can always return to wherever you're visiting and do all the things you couldn't on this trip. If there's something you feel really strongly about doing that's at a less-than-ideal time of day, add that to the itinerary ahead of time so your family can plan for that late-night show or sunrise yoga session. Whatever it is, I'm sure your parents won't mind as long as they have a heads up and can plan for it.
Get alone time each day
I know this trip is supposed to be filled with quality family time, but if you try to spend every minute of every day with your parents you'll all go crazy. Carve out 30 minutes to an hour every day of the trip to do something on your own, whether that be going for a walk or grabbing a morning coffee sans mom and dad. Alone time doesn't have to mean peacing out for an entire afternoon; just do something by yourself to clear your thoughts.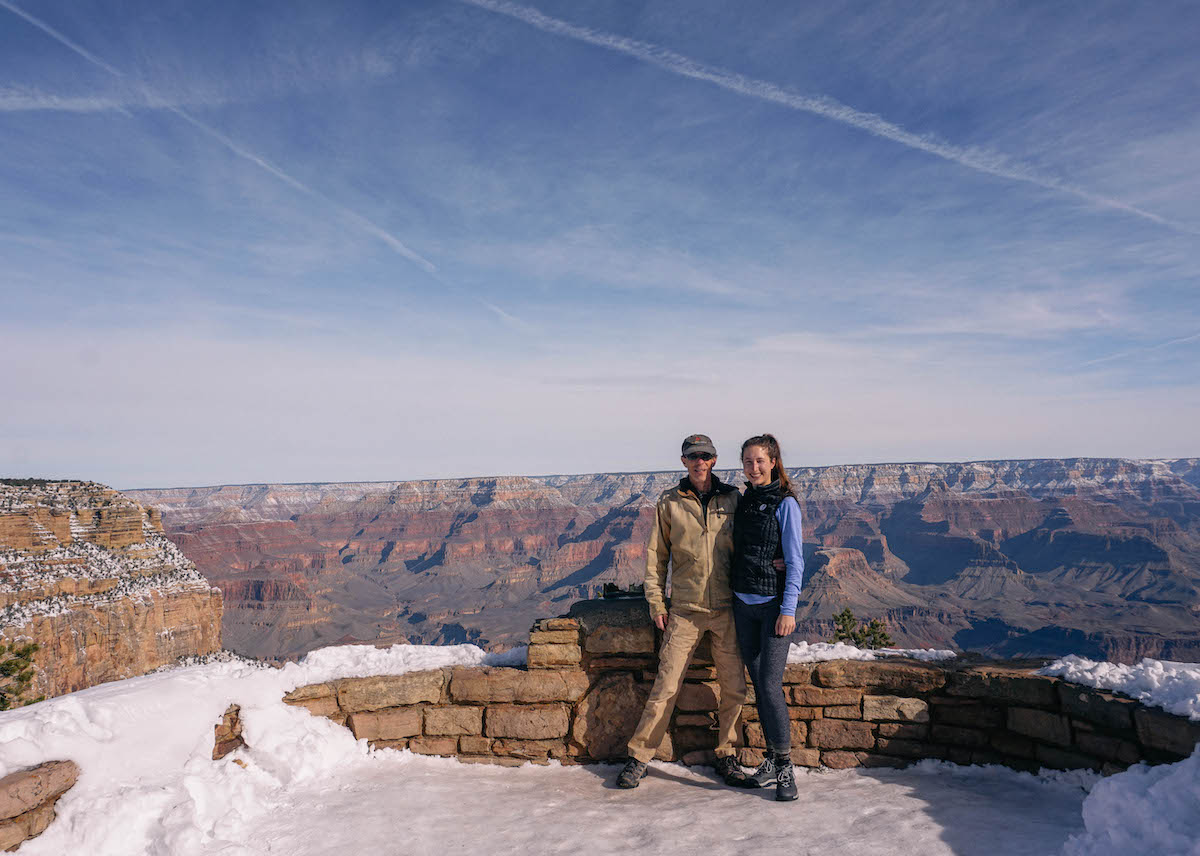 Visit different attractions when necessary
Chances are good that you and your parents have different interests. While I think it's important to have shared experiences, sometimes it's best for everyone if you take an afternoon to do different things. Again, plan for your afternoon apart and choose a time to meet back up for coffee or a meal. You'll each have so much to talk about, and you'll enjoy your time together more because you recognized the need to fly solo for a bit. With that said, use your best judgment about splitting up. I know my parents really appreciate when my brother and I go along to things they really want to do, so I do my best to go along with my parents' plans if I know that deep down they want me to go with them.
Take things slower than normal
It's strange to realize that as I develop and become more confident as an adult, my parents are getting older. For so many years, I was the baby who couldn't keep up with my parents and who needed to be carried when I got tired. But now it's my parents who need more breaks and time off their feet to recharge. Be cognizant of your parents' needs and plan for more breaks during the day. If you know mom and dad will need to rest midday, try to scope out a nice park or a pretty café ahead of time. This way, your midday break will be enjoyable for you as well, and your parents won't feel rushed to get back to the day's activities before they're ready.
Read more: 15 Common Travel Mistakes and How to Avoid Making Them 

Take a guided tour or class
One of my favorite things to do with my parents is take a walking tour or class of some kind. It gives all of us time to switch off our brains for a bit and let someone else hop into the driver's seat, so to speak. My mom and I especially enjoy going on walking tours together, and we always have so much to discuss afterwards about the places we visited and the pieces of history we learned. It still feels like family bonding time, only neither of us had to plan anything. A win-win for everyone!
Traveling with parents should be fun, not something you dread! I hope these family travel tips are useful and encourage you to plan more trips with your parents. If there are any tips I've forgotten, please leave me a comment below.
Tell me: What's the best trip you've gone on with your parents?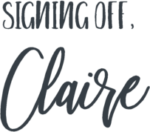 More posts you'll love:
Save this post to Pinterest!