If airplane turbulence makes you nervous, here are my top tips for coping with it. These tricks really help me out and make flying more enjoyable!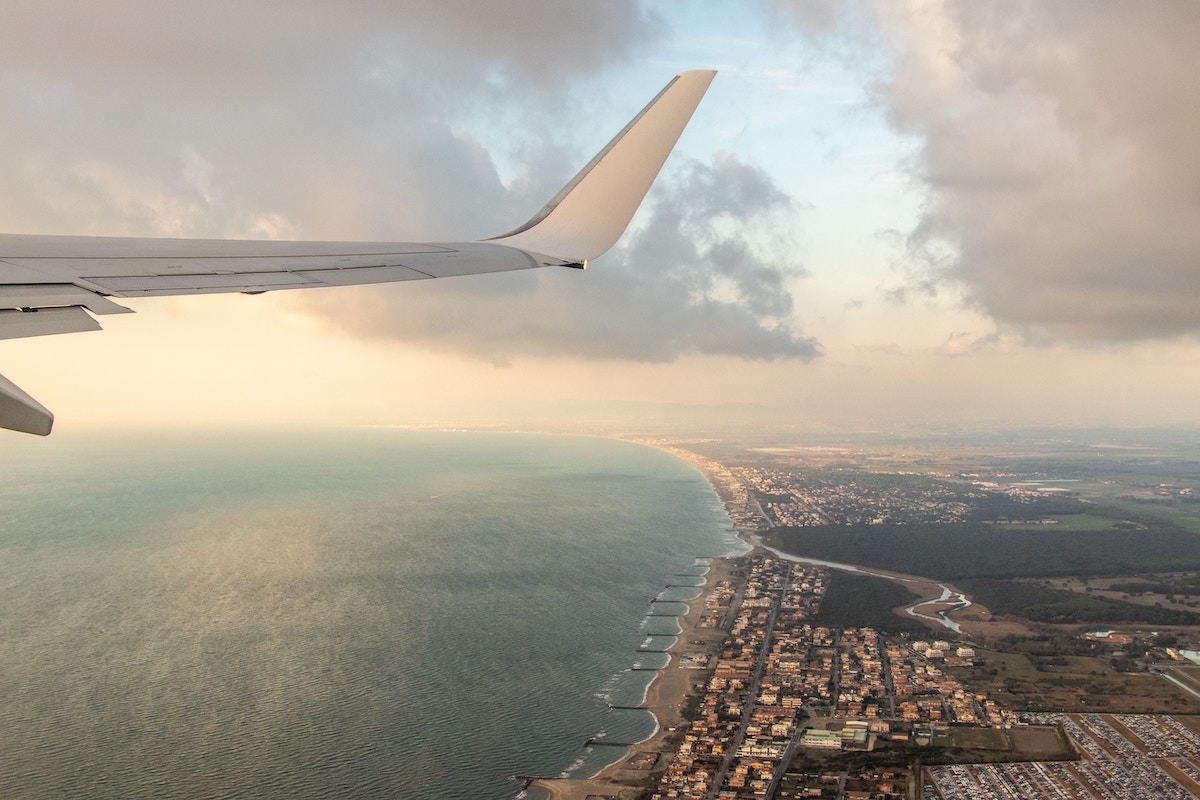 A few years ago, my parents and I flew to Tokyo for four days to see my brother, a Marine who was stationed in Japan at the time. The 14-hour flight got off to a good start; the food cart came and went, I had a movie queued up, and I was halfway through the first of many water bottles of the flight (I'm all about that in-flight hydration!). Maybe three hours into the flight, we hit a really rough patch of turbulence; the entire plane seemed to be shaking, and my vision was jumping all around. I'd experienced turbulence before and it hadn't bothered me much, but this time I kind of lost it.
I started hyperventilating and all I could do was squeeze my mom's hand in a death grip. My dad looked over at me and commented on how surprised he was that I was scared of turbulence. Honestly, I was surprised too! That wound up being the first flight of many where I had a mini freak out over a bout of airplane turbulence. I'm not sure what caused this sudden fear of turbulence, but it pops back up every now and then while I'm flying.
Now that I'm planning a move to Germany, I've got long flights on my mind. I'll be flying from Indianapolis to NYC, NYC to Lisbon, Lisbon to Hamburg — ugh. In preparation for my long flights, I wanted to write out all of my tips and tricks for staying calm during turbulence. I feel like a lot of articles online tell you to just "trust the pilot" or "write your name backwards with your nondominant hand." Seriously? That's your best advice for dealing with turbulence? I don't know about you, but when the plane ride gets bumpy, the last thing I want to do is root around in my bag looking for a pen and piece of paper to write my name on.
So to actually help you out, here are my tips on what to do when you're flying through turbulence. Let me know if there's anything else you do to cope!
What Causes Turbulence?
I'm no flight expert, but as I understand it airplane turbulence is caused by a change in airflow. This can be triggered by so many things ranging from a change in air temperature, flying from flat land to a mountainous landscape, flying behind another airplane, and more. Airplanes are tested time and again for to ensure they're able to handle severe turbulence, and according to Business Insider there hasn't been a plane crash due to turbulence in over 40 years.
All of this is to say that no matter how long or short your flight time is, you may or may not experience turbulence while flying. There's really no way to tell how long a patch of turbulence will last or how severe it will be, but it will end eventually and there's a fabulous chance that you'll come out of the encounter unscathed.
1. Fall asleep ASAP
My number one tried and tested way to stay calm during flight turbulence is to be passed out by the time any turbulence hits. You can't be scared if you're dead to the world, right? Jokes aside, if you'll be traveling during the night or at a time of day when getting a little shuteye won't totally disrupt your sleep schedule later on, I highly recommend packing ear plugs and an eye mask and putting them on as soon as you're settled in your seat. I'm not a huge fan of taking medication to fall asleep, but if you get really panicky while flying then it might be worth taking some melatonin or your sleep aid of choice just before you board the plane. By the time you're strapped in your seat and everyone's boarded the plane, the medication will have had enough time to kick in and soon you'll be blissfully unaware you're even on a plane. 
2. Pop in your headphones
A lot of articles about dealing with turbulence suggest watching a movie or doing crossword puzzles to take your mind off the bumpy flight. Personally, I can't concentrate on any one thing when turbulence hits. I prefer to listen to a playlist I already have queued up or a podcast — anything that will let me rest my head, close my eyes, and focus solely on the sounds I'm hearing in my headphones. If you're a podcast person, I'd steer clear of any podcasts that you know will cause your adrenaline to spike even further (i.e. murder mystery or crime podcasts, things like that). Go for something comedic or informational to take your mind off the airplane turbulence.
3. Repeatedly tense and relax your muscles
Turbulence makes me so incredibly tense, and after a bumpy flight I always wind up with a stiff back and shoulders the next day. I've read that the muscle tension you feel when you're anxious is a direct result of all the adrenaline pumping through your veins. I try to tense all the muscles in my body on purpose and then slowly relax them whenever I feel nervous mid-flight. To be completely honest, this doesn't make me feel mega calm, but it does get my mind off the turbulence a bit and it makes me more comfortable physically even when my mind is still racing with doomsday thoughts about plane safety and how crazy I am to be in an airplane. If deep breathing is your kind of thing, this would be a good time to practice it.
4. Talk to your travel companion
As much as I love traveling solo, I'll admit that I kind of hate being alone on long flights. Before I do anything else on this list to calm my nerves when we hit a rough patch mid-air, I prefer to chat with my travel companion. And by chat, I mean tell them I'm really nervous and ask them to keep talking to me until the bumps pass. If I'm with the right friend, I'll give their hand a good squeeze while they're talking aimlessly — this actually really helps me, I'm not sure why!
With that said, I've learned not to do this with my dad because the only stories he can think to tell me are of all the times he's experienced really bad turbulence in the past (he has this one story about a long flight for work where cups flew off the trays because of the bad turbulence. And as I'm relating this story to you I'm realizing I'm acting just like my dad and am probably making you very nervous. So sorry!).
5. Remind yourself what turbulence is
If all else fails, just remember that turbulence is nothing more than pockets of air making the plane jump around a bit. I realize this tip isn't much help mid-flight, but it doesn't hurt to repeat a little mantra before boarding the flight to get yourself in the right mindset for air travel:Turbulence is an everyday occurrence and airplanes are built for it. I'm going to be fine. If you board the plane expecting to be nervous on the flight, you've already lost the battle. Try to approach flying with a positive mindset, and if turbulence occurs take things moment by moment — every minute you stay calm is a victory! Before you know it, the turbulence will have passed.
Tell me: What's one thing you love about flying? Let's end this conversation on a positive note, because even though turbulence is scary in the moment there are so many wonderful things about air travel.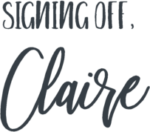 More travel tips you'll love:
Save this post to Pinterest!