I'm all moved out of my NYC apartment and am gearing up for my move to Germany at the end of May. Here's what I've been up to and what comes next!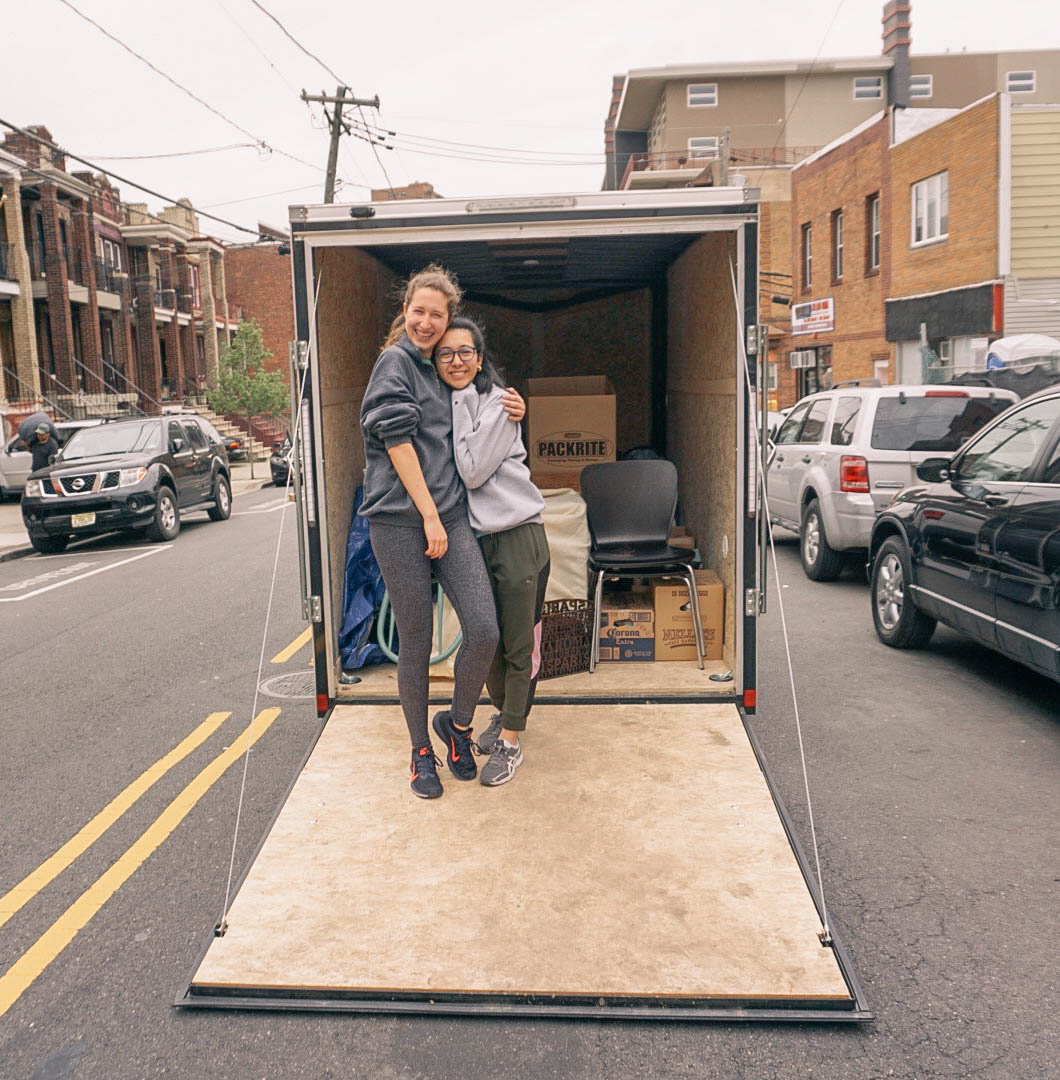 Hi again! It's been about a month since I announced that I'm moving to Germany and I wanted to fill you in on some recent developments and share what I've been up to lately. Before you get too excited, no I'm not in Germany yet! I've received quite a few messages from confused friends and family about my current status — have I moved out of NYC yet? When am I moving to Germany? How am I holding up? — so I wanted to share a few things on Tall Girl Big World so that everything's in one place.
I'll do my best to keep this post reasonably short since my life hasn't been that thrilling lately (the exciting bit is what comes next!). As always, please leave me a comment below or DM me on Instagram with any questions or kind words you may have. I was pleasantly surprised at how many people reached out to congratulate me on the move and offer up words of advice. So thank you so much if you took the time to write to me, it truly means so much!
What's Happened in the Last Month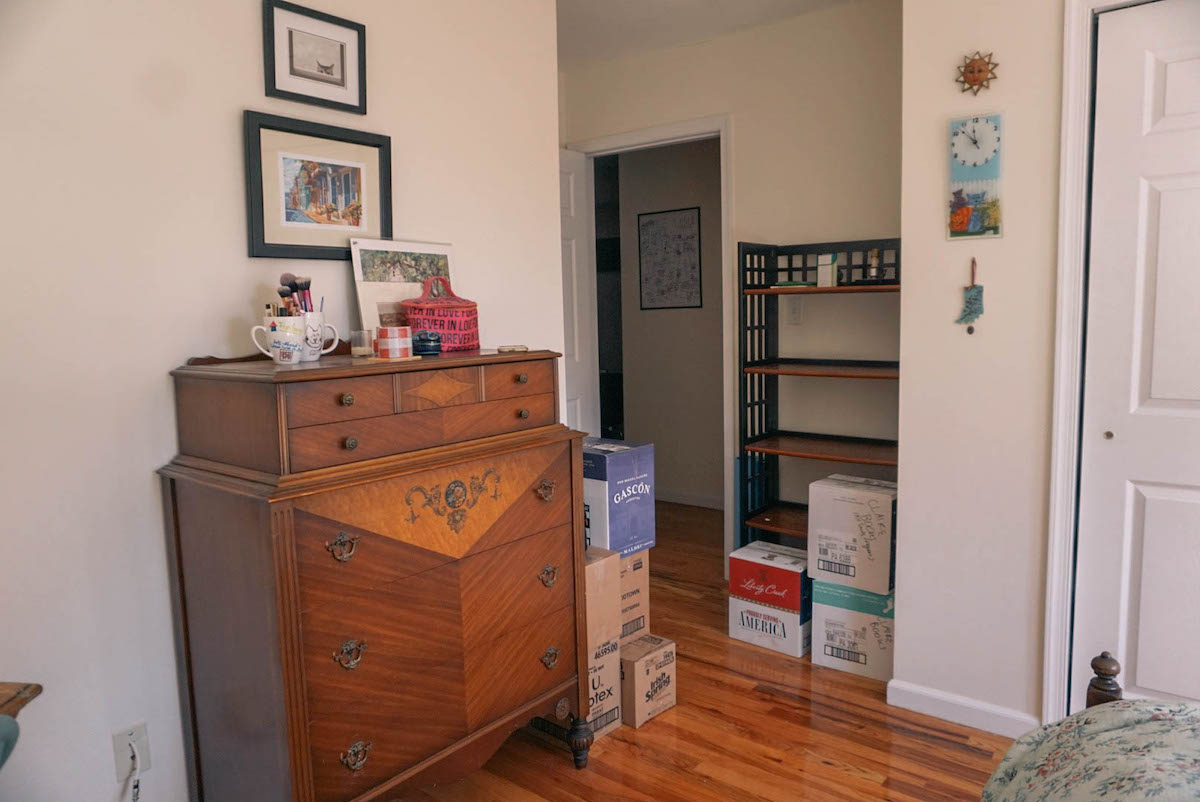 The biggest thing that's happened lately is that I moved out of my NYC apartment. I spent the month of April gathering boxes from local bodegas and liquor stores (for a while there it looked like I had a serious drinking problem), and subsequently packed all of my worldly possessions into said boxes. If you've moved around a lot in your lifetime, you'll know how stressful it is to move.
Compared to the stress of starting my own business, moving out of my apartment was nothing. But I'll admit that my last week in my apartment featured more than one meltdown in the shower and quite a few nights of disrupted sleep. I think it was sleeping in a room piled high with moving boxes that did me in. That, and I stupidly put off packing until the end of the workday. There was just something about putting my life into boxes after a long day at the home office coupled with the setting sun that about did me in. I called one of my parents pretty much every day, which is typically a red flag for them. One night, I called my mom for the third day in a row and when she picked up she immediately asked what was wrong. It seems that no matter how old your kids get your parent radar never shuts off!
I spent my last Friday in NYC at the Met Cloisters, one of my favorite museums of all time. I had planned to visit the Brooklyn Botanic Gardens (free admission Friday mornings!), but I woke up to gray skies and lots of rain. The rain wound up being a blessing in disguise; between the rain and the fact that it was a Friday afternoon, I had the Cloisters all to myself. I didn't know how much I needed a peaceful final day in the city until the day was over and I realized how much calmer I was as I was crawling into bed.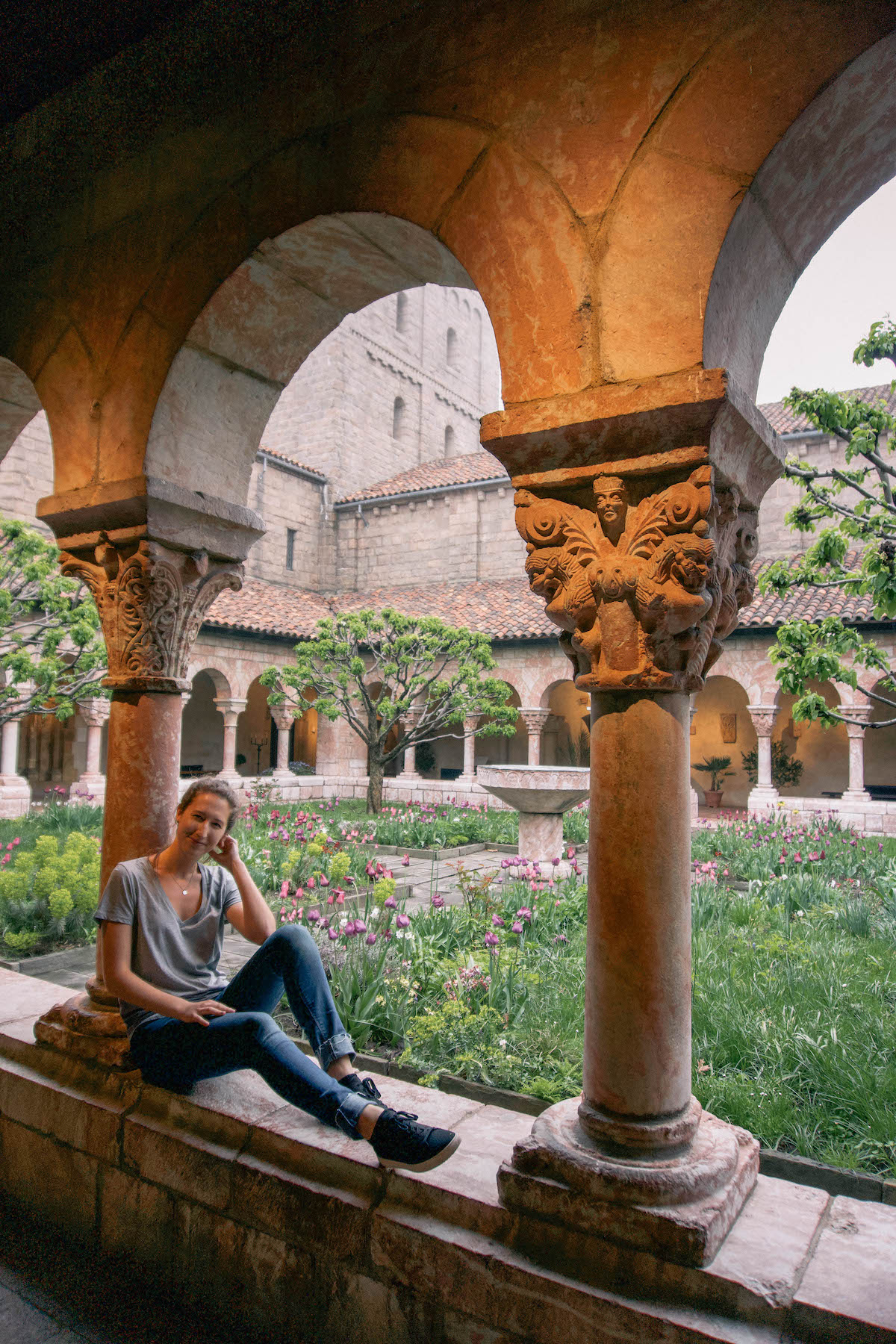 The next morning, I had some of my girlfriends over for a farewell potluck. You guys, I LOVE potlucks. If I ever do a big white wedding, I fully intend on having the meal portion be a pitch-in. I thought I was going to cry half the day, but it wound up being such a fun afternoon. I rarely get all of my friends in one place at the same time, and having them over in my (albeit very messy) apartment felt like a cause for celebration rather than sadness.
The day after the potluck, my dad rolled up to my apartment with a borrowed Ford pickup truck and trailer. My roommate, Tricia, and I woke up an hour before his sunrise arrival to haul as many boxes as possible to the ground floor to speed up the moving process. My back and arms were aching by the end of the move, but we managed to squeeze everything into the trailer just before it started raining — success! A few tears were shed when I hugged my roommate goodbye, but I know deep in my heart that Tricia's one of those friends I'll never lose touch with, which is a comforting thought.
I'm now back in the Indianapolis suburbs and will be here until the end of May. I have a lot of work to do for my SEO clients, and many friends and family members to catch up with. The only trip I have planned this month is a drive to Ohio to see my dad's side of the family, which I'm very excited for! I normally only see them once a year for Thanksgiving, so visiting them during the spring is such a treat.
How am I Feeling?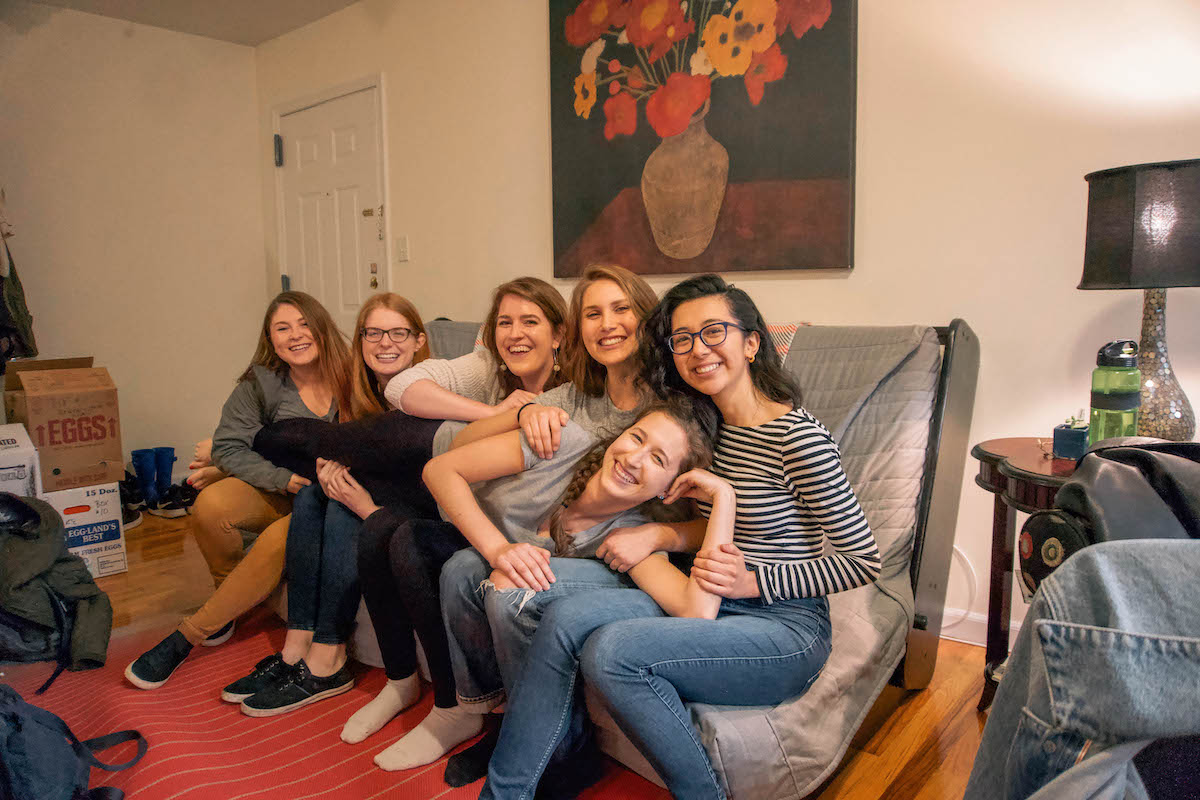 I'm feeling much better than I thought I would! Obviously, I'm so excited for the move to Germany, but I really thought I'd be crying a lot or feeling sad most days about leaving NYC. But honestly, I'm good. In fact, I'm pretty great! I still get tiny bouts of anxiety whenever I think about the things I haven't done to prepare for the move yet (more on that next), but otherwise I feel at peace with my decision.
A bunch of my friends have been checking in with me about how I'm feeling, and the best way I can describe my emotions right now is that I feel the exact same way I did when I moved from Indiana to NYC almost three years ago — a little nervous, not sure what to expect, but mostly just like, yep, I'm doing this. It just feels right, you know? Like, everything will sort itself out because it has to, so there's no need to worry too much about how things will fall into place.    
What I'm Doing to Prep for Germany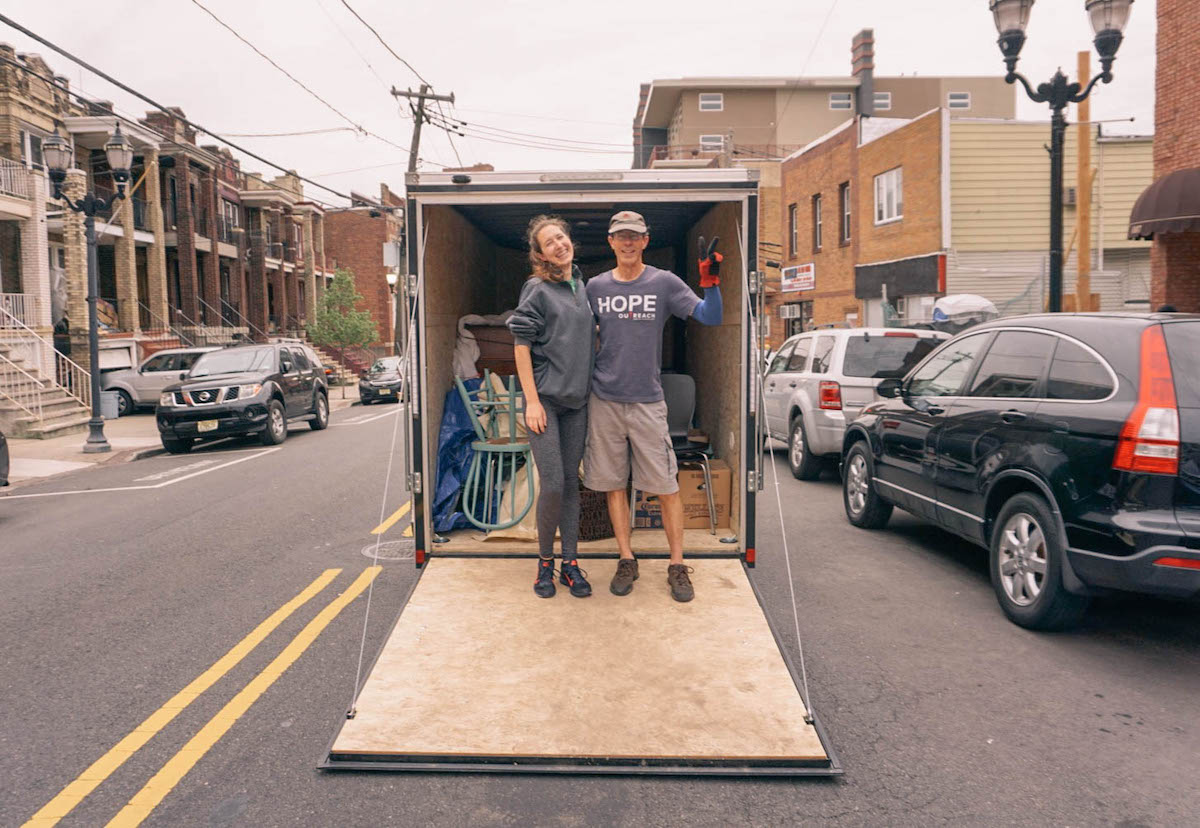 At this stage, I feel like I should pose this as "what I'm NOT doing to prep for Germany." As of right now, I've gotten as far as making a list of all the things I should be doing to prepare for Germany. If you're really curious about my to-do list, you can check out the German government's freelance visa requirements here. In a nutshell, I need to make multiple copies of basically my entire life — a year's worth of bank statements, my university degrees, my resume and cover letter (yes, I have to write a cover letter to obtain a visa), my finance plan for the next year, etc.
I've been putting everything off until I got home because I didn't have a printer in my New York apartment. And literally 90% of the materials I need to apply for the visa are simply copies of official documents I have saved online. But I'm hoping to knock out most of the boring paperwork this week so that I don't have to worry about anything the last few days before the move.
I also need to do another round of decluttering, because as I packed up all of my clothing and personal items for the move to Indiana I realized that I still own way more stuff than can be squeezed into two checked suitcases. I'll be enlisting my mother's help, because she's brutal when she gives me feedback on outfits. If it doesn't look good, I know my mom will tell me to donate it!
When Am I Moving?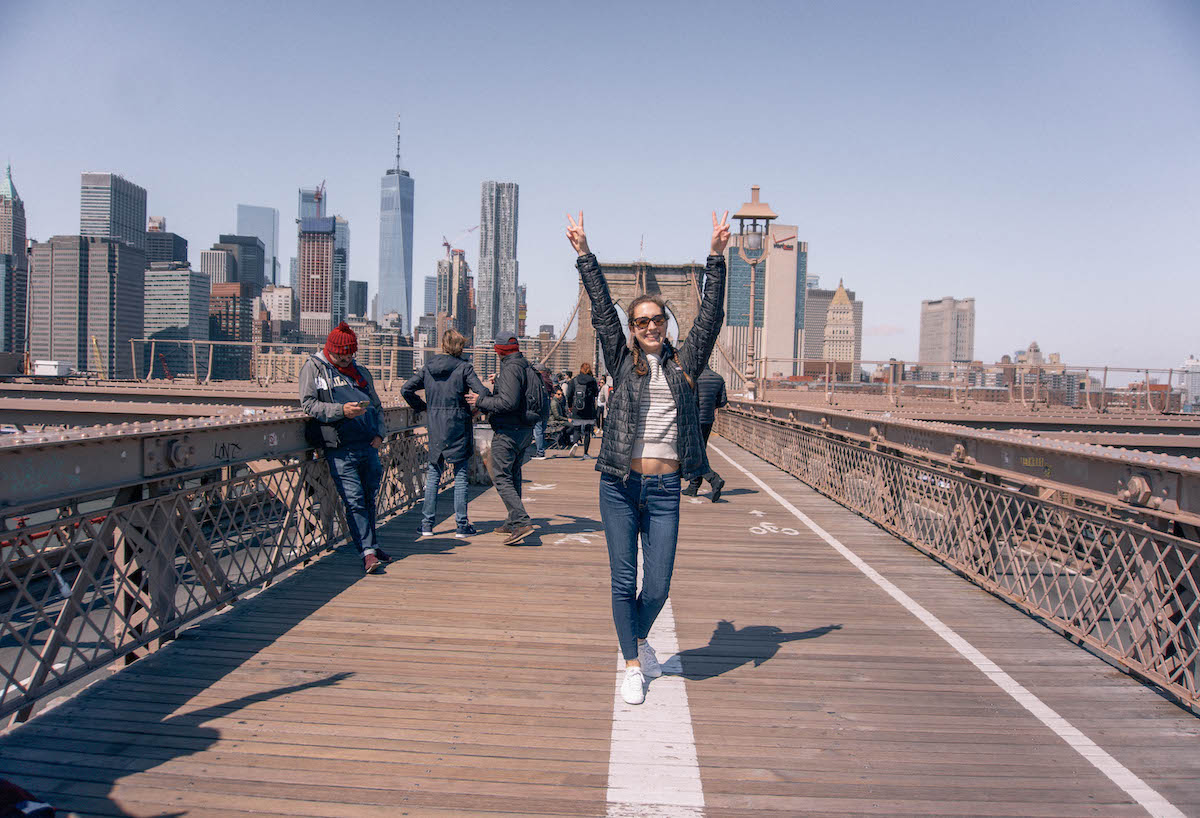 I stupidly planned my flight out of Indiana on race day (the Indianapolis 500 is its own holiday here, and my family typically gets together to watch the race). On the plus side, I got a great deal on my flight since I'm leaving that Sunday! So I'll be flying from Indy to NYC the 26th of May and will then be flying to Hamburg on the 28th. I'll have two days in NYC, and I'll be crashing at a friend's place and working from their apartment while I'm there. The reason I chose such a strange flight schedule is because it was a good $700 cheaper for me to split up my flights myself than to fly directly from Indianapolis to Hamburg. My timeline for this move is arbitrary, so I didn't see any reason not to plan my trip this way!
Whoops, I had the best intentions to keep this post short, and it wound up being anything but. Thanks again for all your support on this move, I'm looking forward to it!
Tell me: What's one thing you do to prep for a big move?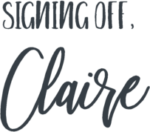 More posts you'll love: