Bad weather sucks, but that doesn't mean your trip to New York has to! Here are the best things to do in NYC on a rainy day, from someone who lived there for 3 years!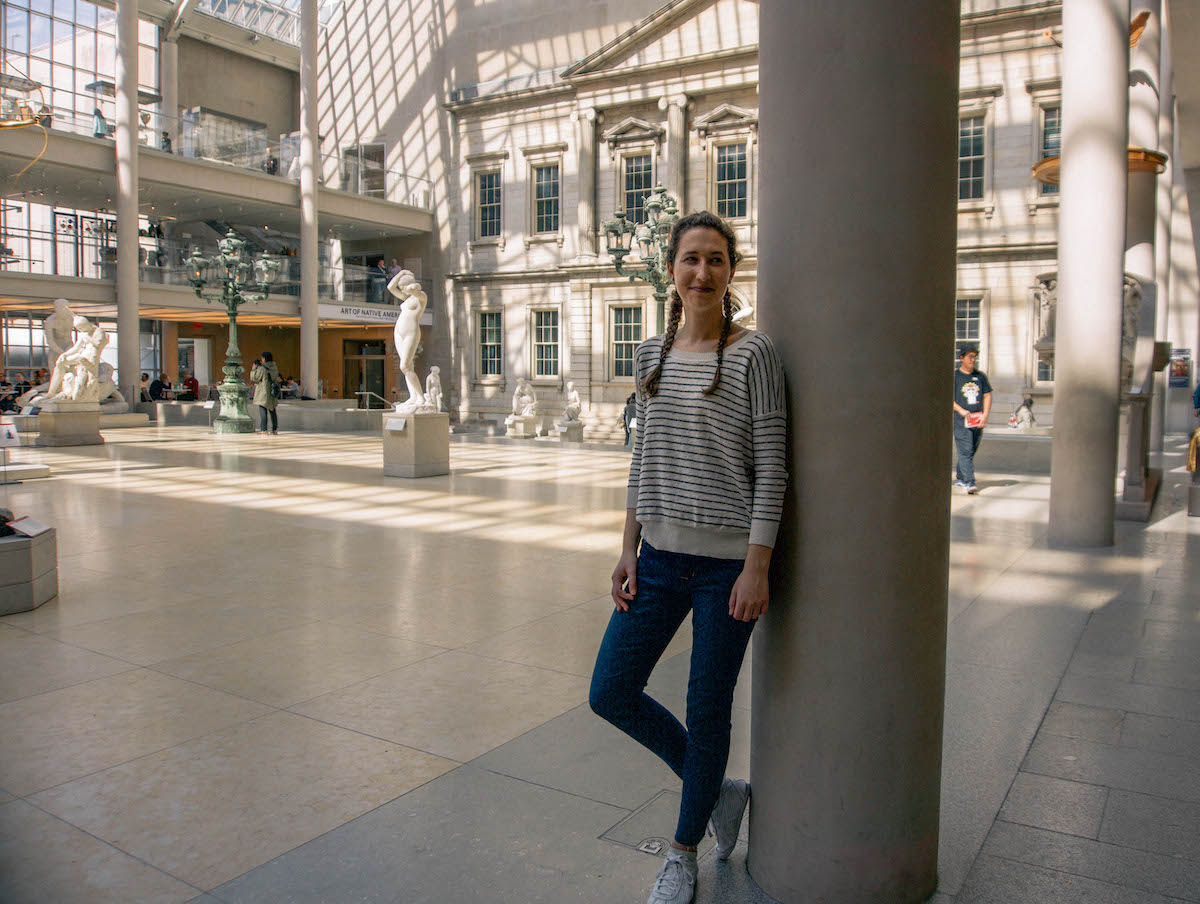 Having lived in New York for three years, I thought it was about time I jotted down my favorite things to do in NYC when it rains since I know so many of the top attractions are outdoors. Both fall and spring in NYC can be hit or miss, weather-wise — one day it's gloriously sunny, and the next it's dumping rain and 40 degrees F. Even if you're visiting during a week when the weather forecast is promising, I guarantee you'll have to take shelter from the rain at some point.
Luckily for us, there are so many fabulous indoor things to do in NYC on a rainy day! Even better, so many of these NYC rainy day activities are things you'd want to do even if it was warm and sunny outside. So really, the rain is a blessing in disguise — after all, why would you waste your whole day inside a museum if it's nice outside?
This list of NYC rainy day activities is perfect for any time the weather is crappy, so bookmark this list if you're traveling during the winter as well. Spoiler: many of these indoor activities are museums, but I tried to choose an array of fun things to do indoors in NYC so that there's at least one thing on this list you're guaranteed to love.
1. Eat Your Way Through Chelsea Market
Housed in the old Nabisco factory, Chelsea Market has a little bit of everything — food, boutiques, and a pop-up space that showcases local retailers throughout the week. I worked above Chelsea Market for a year and there was always some new store to check out on the ground level.
My favorite space is called Artists & Flea; it's a collection of booths showcasing locally made jewelry, clothing, candles, soaps, and more. There's also a cute bookstore on one end of the market, as well as an Asian market of sorts. Most people don't realize there are more stores and eateries downstairs, so definitely check out that area as well!
2. See a Comedy Show
NYC boasts a variety of comedy clubs and improv shows. Unfortunately, many of my favorite clubs didn't survive the pandemic but Magnet Theater is a good one that's still up and running! Many local bars host improv nights, and there are lots of free ones (usually for amateur performers).
Just do a Google search to see what comedy clubs are in your neighborhood and see if any tickle your fancy. (This is definitely more of an NYC indoor activity for adults, by the way!)
3. Visit The Met Museum of Art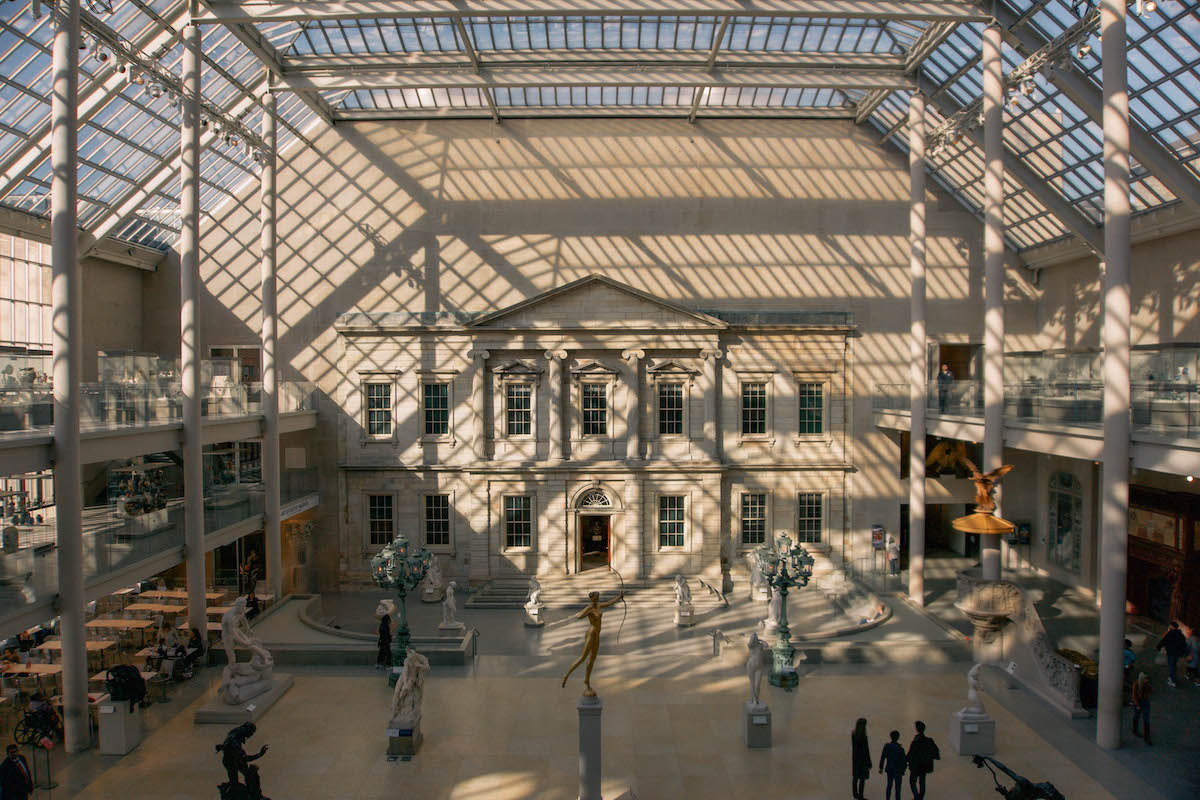 The Met is a classic indoor activity in NYC, rain or shine. Even if you're not an art museum person, you need to visit the Met. It has a little bit of everything, so if there's a section you're not loving you can walk into the next room and see something completely different.
If you enjoy decorative arts, head to the American Wing. It's housed behind the façade of an old bank (seen above) and features lots of rooms that have been decorated to represent different periods of American history. It feels like you're walking into someone's house!
I also have a soft spot for the Egyptian wing, although I'll admit that parts of it look like they haven't been updated since the '80s. The Temple of Dendur is incredible, and the courtyard it's in makes for a nice spot to sit and rest your feet.
If the weather is truly abominable, you can choose to eat at the museum's café. Be careful though, it's a bit pricey. Otherwise, there's a Shake Shake a few blocks away, as well as lots of food cart just outside the museum entrance.
4. Visit the Met Cloisters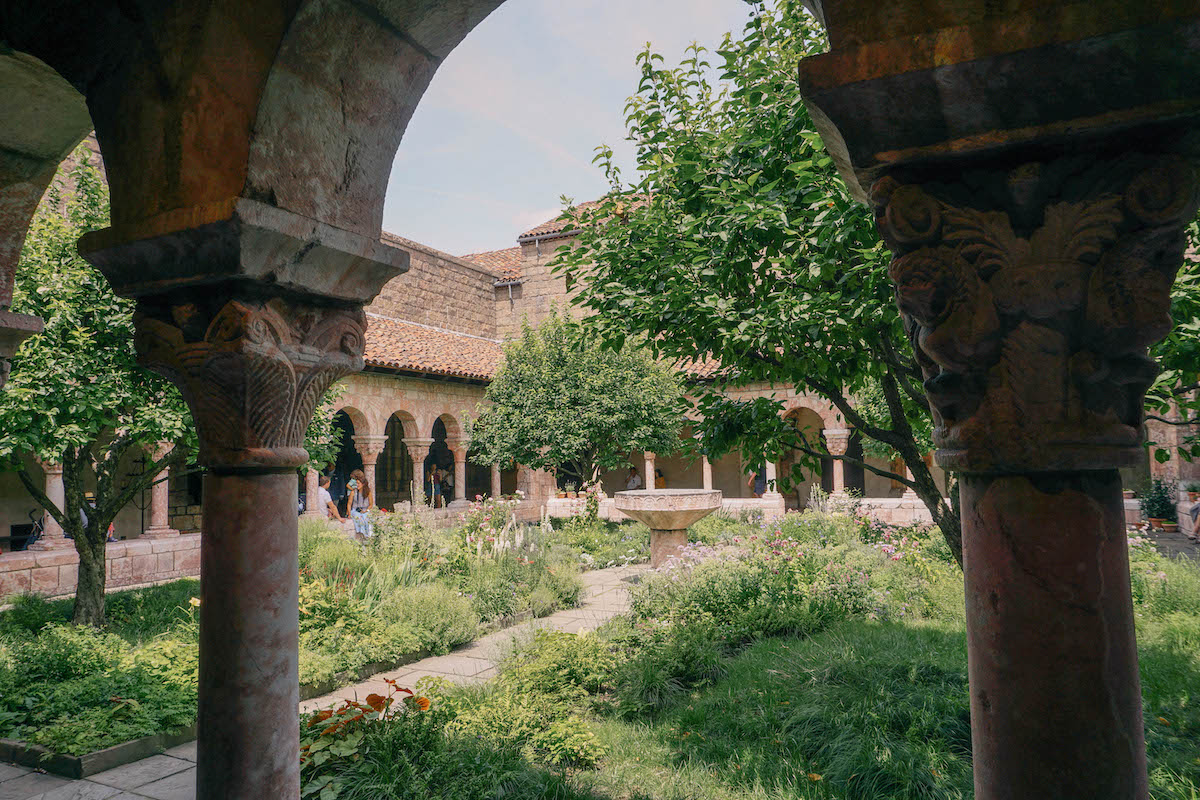 Yes, The Met Museum has multiple branches, and all are unique. The museum on Fifth Avenue (discussed above) is the best known and has the largest and most varied collection of art on display. The Met Cloisters, on the other hand, solely showcases art from The Middle Ages.
No, that doesn't mean there are only paintings of Madonna and child on display. At the Cloisters, you'll find entire rooms from medieval abbeys and churches that have been preserved and rebuilt on site, as well as tombs, priceless jewels, and more. The Cloisters are located way up north in Fort Tryon Park, but the journey is worth it!
5. Attend a Sofar Sounds Concert
Sofar Sounds isn't your average concert experience. Instead of hosting musicians in bars or "official" concert venues, they arrange intimate performances in everyday spaces like offices, apartments, and co-working spaces. When you buy your ticket (usually between $20 to $30), you're given only the time and neighborhood of the concert. You're sent the exact address the day before the concert.
Sofar Sounds concerts typically last around two hours, and during that time three different artists will perform. The artists perform a variety of musical genres, and you're given no advance notice of the types of music you'll hear.
I've attended five or six Sofar Sounds concerts, and they've all been totally unique experiences. Some were held in office spaces after working hours, one was in a co-working space, and there was even one in a guy's (sizeable) apartment. Sometimes the musicians have a sub-par set, but the great thing about Sofar Sounds is that every concert is different so you never hear the same person twice!
Tip: Expect to sit on the floor, and bring your own drinks!
6. Enjoy a Spot of Afternoon Tea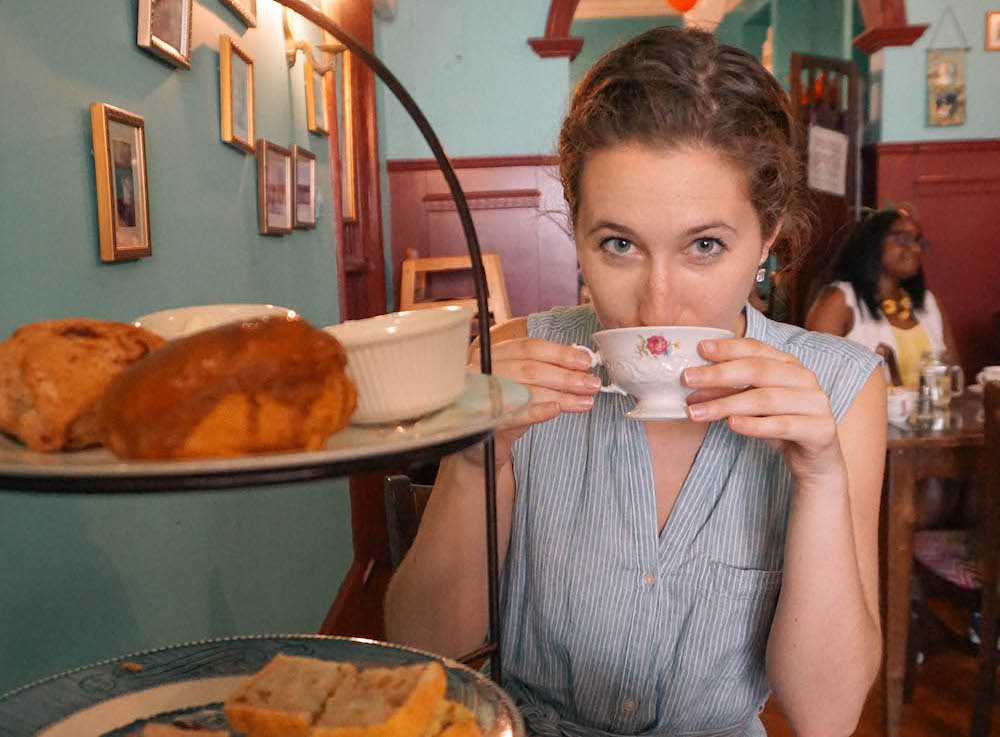 One of my all-time favorite things to do in NYC when it rains is enjoy afternoon tea with friends. There are quite a few tearooms in the city, so it's easy to find a place that fits your budget. My two favorites are Alice's Tea Cup and Bosie Tea Parlor, both of which are on the more affordable end of the spectrum.
If doing a full afternoon tea, you can expect to pay $30+ wherever you go, but if you just want a pot of tea and a scone you'll pay much less. If visiting during the work week, you likely don't need to make reservations. If visiting on the weekends, make a reservation no matter where you'll be going, just to be safe.
read more: The Best NYC Tea Rooms If You're on a Budget 
7. See the American Museum of Natural History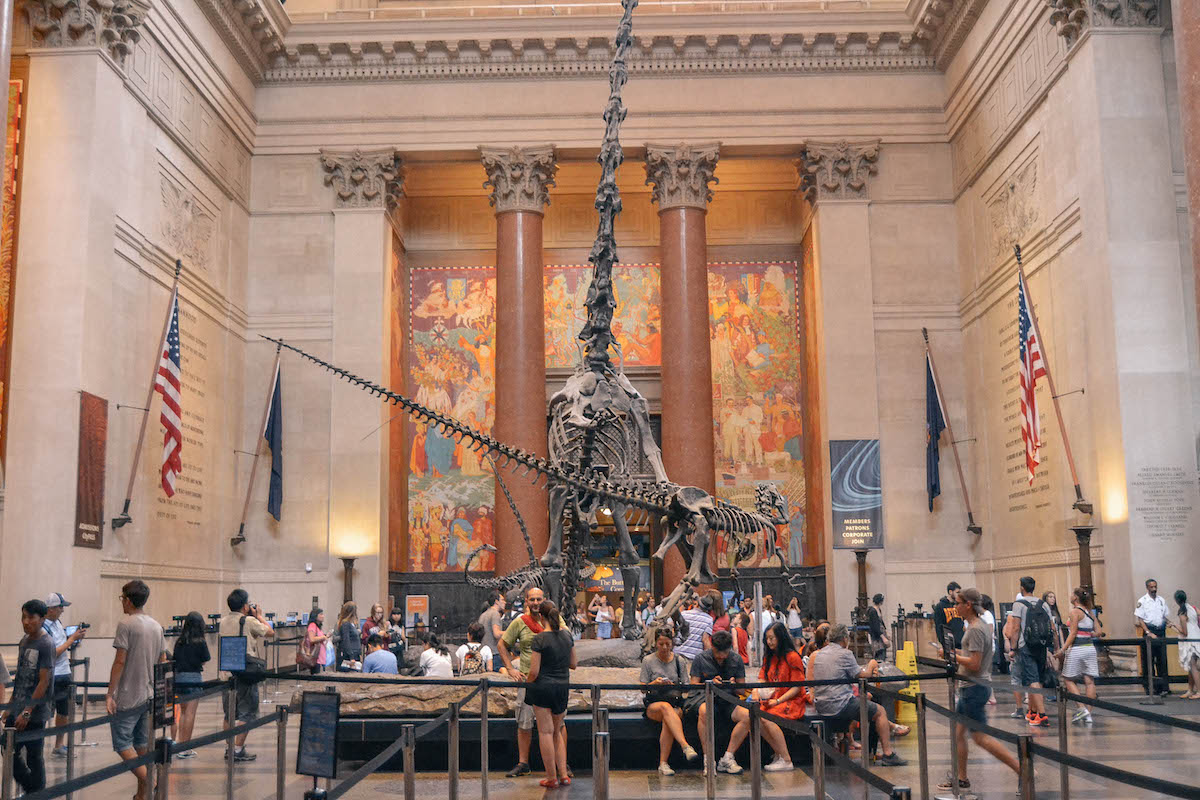 Just across Central Park from the Met is the Museum of Natural History. Filled with stuffed animals, dinosaur bones, and all sorts of interesting artifacts, this is one museum anyone will enjoy. The dinosaur wing is on the very top floor and it's top-notch. There's also a hall of stuffed marine animals, complete with a life-sized whale hanging from the ceiling (don't worry, the whale is fake!).
Like the Met, the Museum of Natural History has some sections that seem a bit retro (think: typed information cards and bad lighting), but I think it adds to the charm of the museum. One section that's always empty is the Plains Indians exhibit; it's one of the more old-school exhibits, but it has some really unique artifacts and beautiful tribal costumes.
Tip: Note that there will likely be lots of families with screaming kids at this museum if the weather is bad, so brace yourself. The dinosaur exhibits are usually the fullest, so maybe avoid those if you don't want to deal with crowds.
8. Wander Around Grand Central Station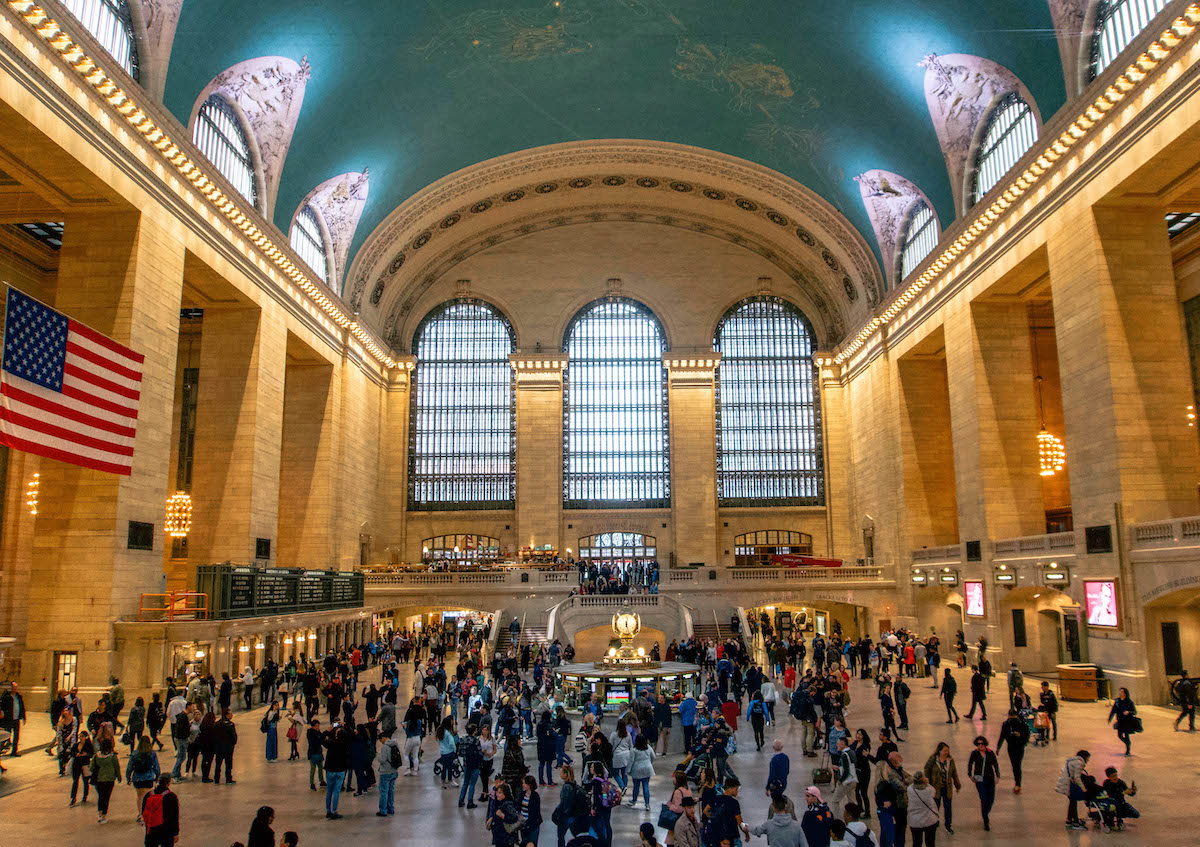 The main hall of Grand Central is lovely to look at, but did you know the station has lots of shops and restaurants inside of it as well? There's even a little market inside if you get hungry halfway through the day and want some quality eats. You can't spend the whole day here, but you can easily burn a few hours wandering around.
Free Tours by Foot offers a walking tour of Grand Central, which I recommend checking out. This terminal has such a rich history, and there are so many unique architectural features that you won't notice unless someone points it out to you.
9. Hang Out at the Public Library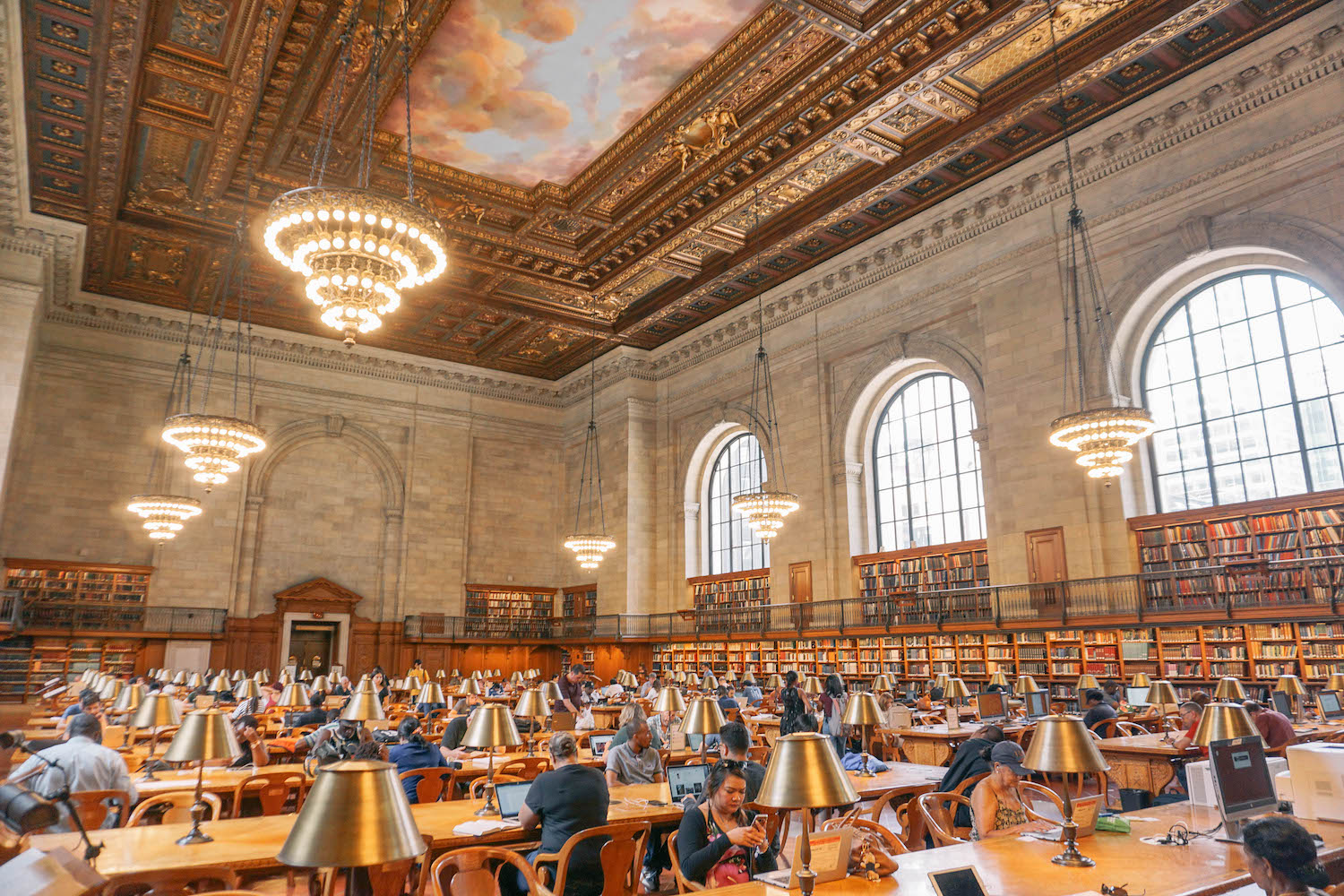 Whether you're dealing with rain, snow, or some horrible combination of the two, you'll likely be exhausted by mid-afternoon (bad weather always makes me sleepy). If you need a mental break from the hustle and bustle of the museums, head to the public library on Fifth Avenue.
You've likely seen this library in TV shows and movies without realizing it. The lions guarding the library steps are iconic, and during the winter they're bedecked with festive pine wreaths. Once you're in the library, head up to the Rose Reading Room. You can't "do" anything here except admire the architecture, but trust me, you'll want to.
There's also an exhibit space on the ground floor of the library near the gift shop that's worth checking out. The exhibits are always rotating, so there are always new artifacts from the library's archives to see. What most people don't realize is that the library doesn't just collect books — there's also a huge collection of audio and video recordings, which they combine with borrowed artifacts from local museums to create their exhibits.
The last exhibit I saw at the library was on the Vietnam War and its impact on the counterculture movement in art and literature. Really interesting stuff!
10. See a Broadway Show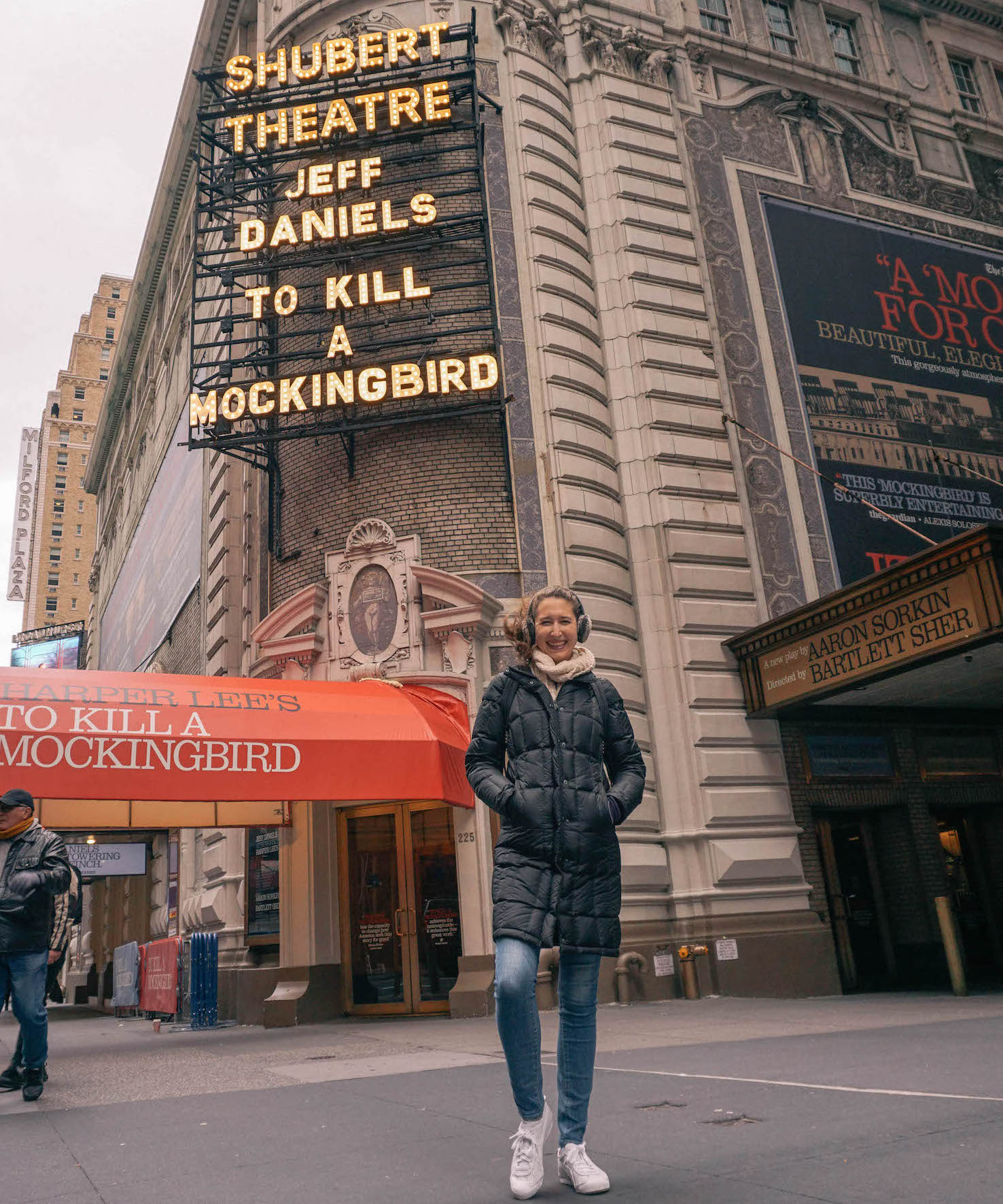 When in doubt, see a show. Matinees are a great way to pass an otherwise dreary afternoon and fill the awkward space between lunch and dinner (because I know you're really just in NYC for the food). Don't worry about buying your tickets in advance, there are so many ways to get last-minute tickets for cheap.
If you don't want to wait in the TKTS line in Times Square, download the Today Tix app and purchase your tickets that way. You might be stuck in the rain for a few minutes while you wait for the theatre doors to open, but once you're inside the rainy day will fly by!
Read more: How to Score Last-Minute Broadway Tickets for Cheap
11. Hole up at The Strand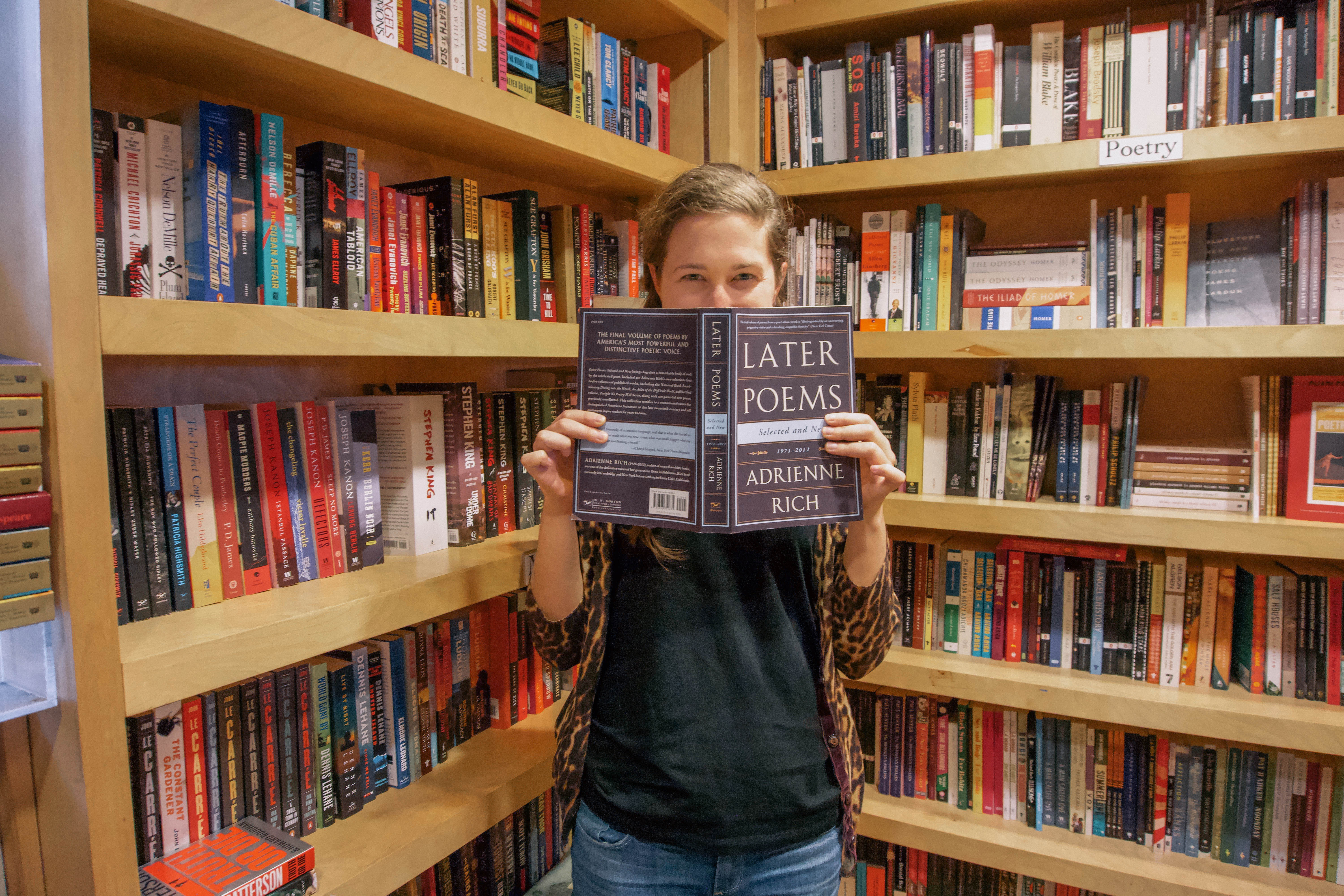 The Strand is a beloved independent bookstore in Manhattan. It boasts over 18 miles of books and is a great place to choose your next novel. The only downside is that there's no place to sit inside the bookstore, so I recommend buying a book and then hot footing it to a nearby coffee shop and sitting down with your latest buy.
If the weather clears up while you're inside, walk over to Union Square and see if the Greenmarket is operating that day (it's open most days of the week, so you should have good luck!). The Greenmarket is essentially a huge farmers market that sells an abundance of fresh produce and locally made goods, so it's worth visiting when there's a break in the bad weather!
Read more: My Favorite Independent Bookstores in NYC
12. Warm up Inside the Brooklyn Botanic Garden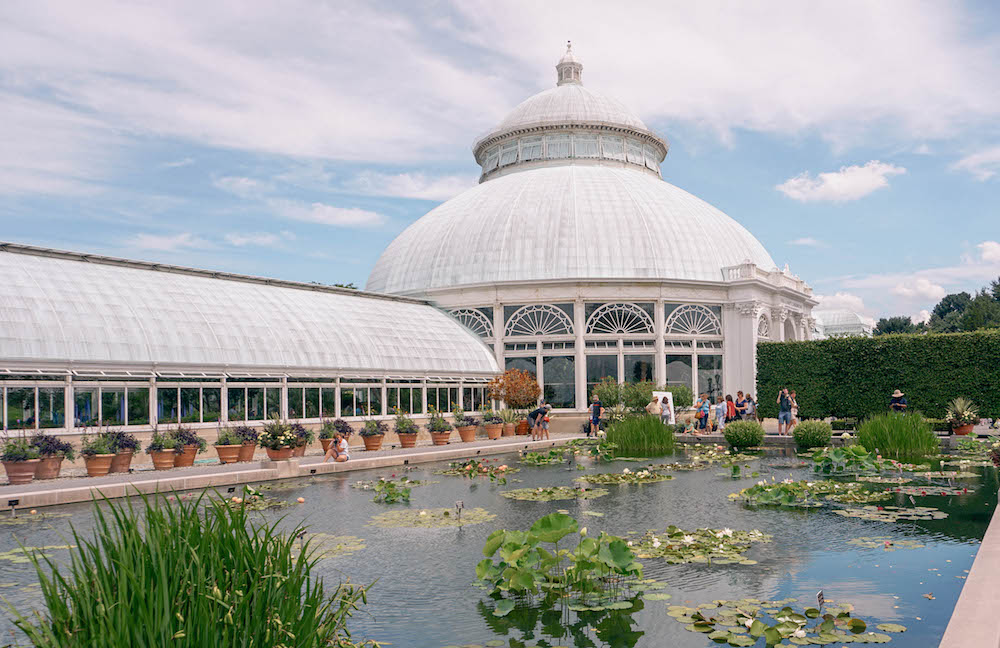 Admittedly, it's a bit of a drag to get all the way out to Brooklyn, but the botanic garden has a few conservatories and indoor exhibits that will help you pass the time. If you need to warm up, head to the desert garden; it's smaller than the other indoor gardens, but it's toasty year-round. I also love the bonsai tree exhibit. Before I went to the botanic garden, I had no idea how rich a history bonsai has!
The only downside to visiting the Brooklyn Botanic Garden in the rain is that the conservatories don't all connect to each other, so your feet will get wet walking from one to the next. Personally, I don't mind it since I enjoy seeing gardens in the rain, but I figured I'd mention since this isn't the driest thing to do in NYC when it rains.
Also, if the sun ever peeps out of the clouds, you can follow up your visit to the gardens with a walk through Prospect Park, which is right across the street.
Read more: These NYC Attractions Are Actually Worth the Money
13. Window Shop in SoHo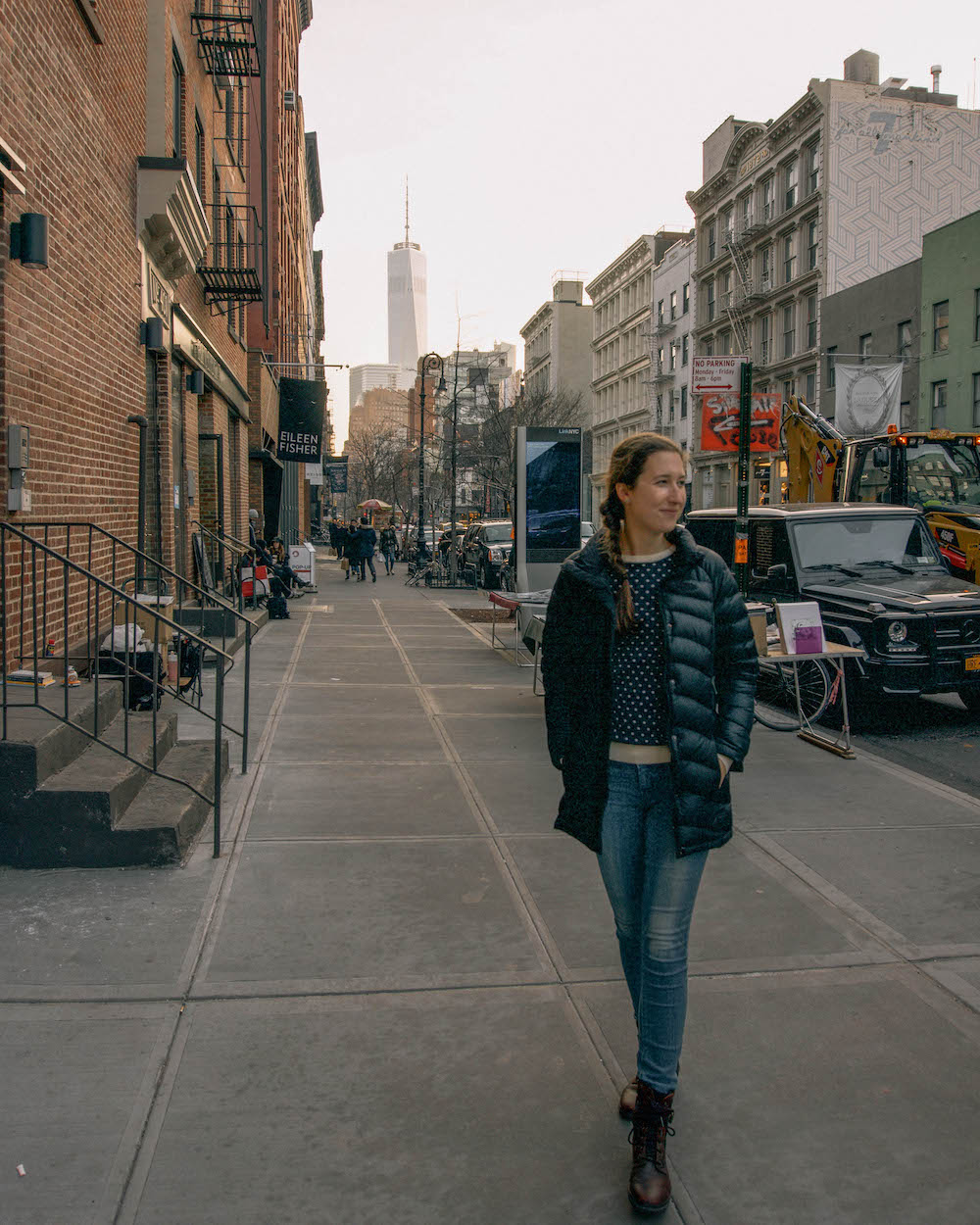 I realize SoHo isn't what springs to mind when you think of what to do in NYC when it rains, but there are tons of great stores packed into the area that you can pop in and out of. You can easily spend the better part of an afternoon meandering through SoHo. There's a great mix of higher end stores and more affordable chains, plus there are so many local restaurants and bakeries in the area to enjoy.
Tip: If you get tired of darting in and out of the rain, stop by Harney & Sons to sample some tea (you get one free cup just for visiting), or grab a table at the back and order a tea flight.
14. Eat Dim Sum in Chinatown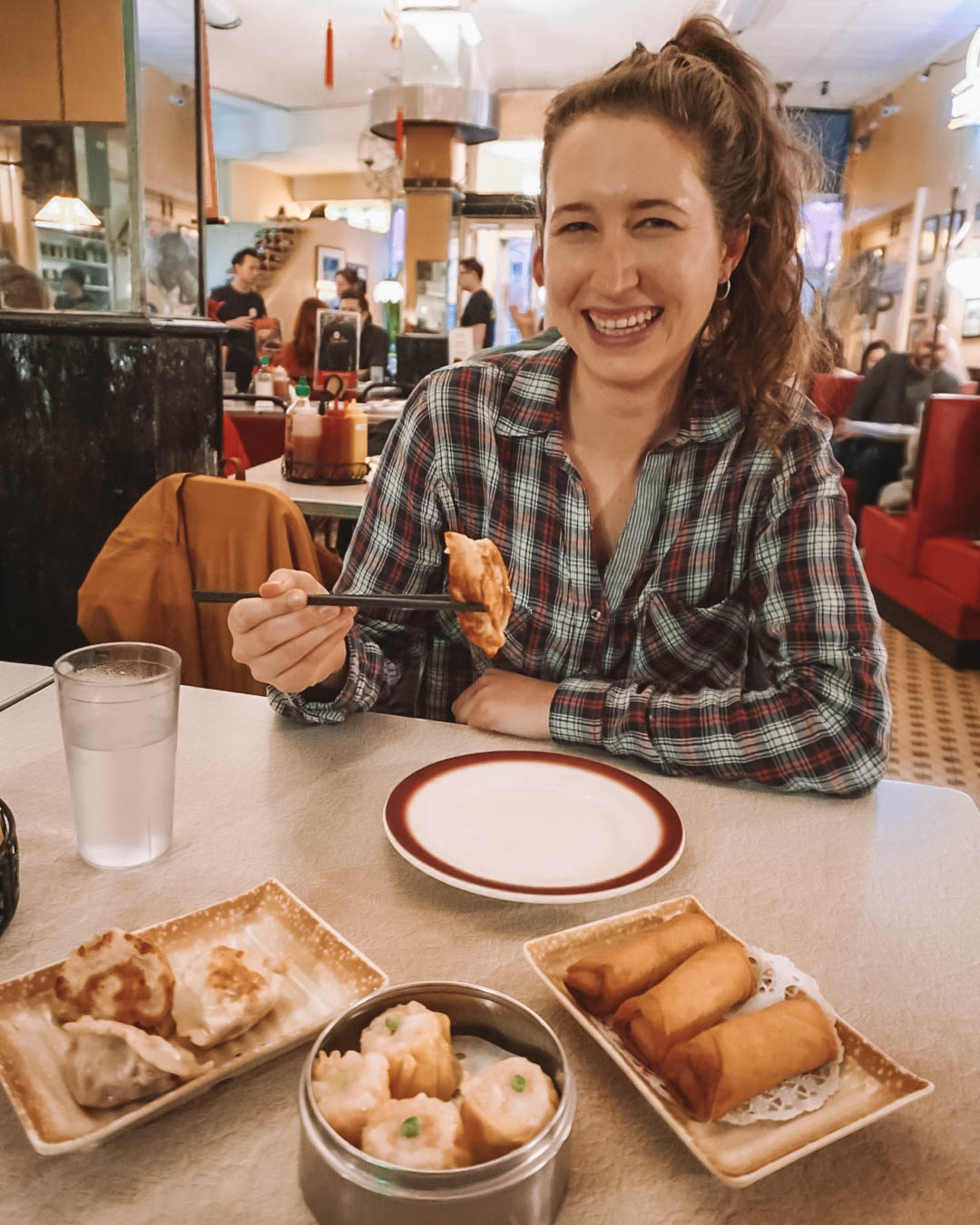 I'd never eaten dim sum before moving to NYC, and boy was I missing out! Dim sum is a meal that's made up of a bunch of small dishes. Depending on where you go to get dim sum, you'll either be handed a long list of foods to choose from, or waiters will meander around the restaurant with carts laden with various dishes. You'll then have to flag the cart over, pick out what you want, and they'll mark down your order for you so you can pay later.
Tip: Two of the best-known dim sum restaurants in Chinatown are Nom Wah Tea Parlor and Golden Unicorn (my personal favorite).
15. Visit the Frick Collection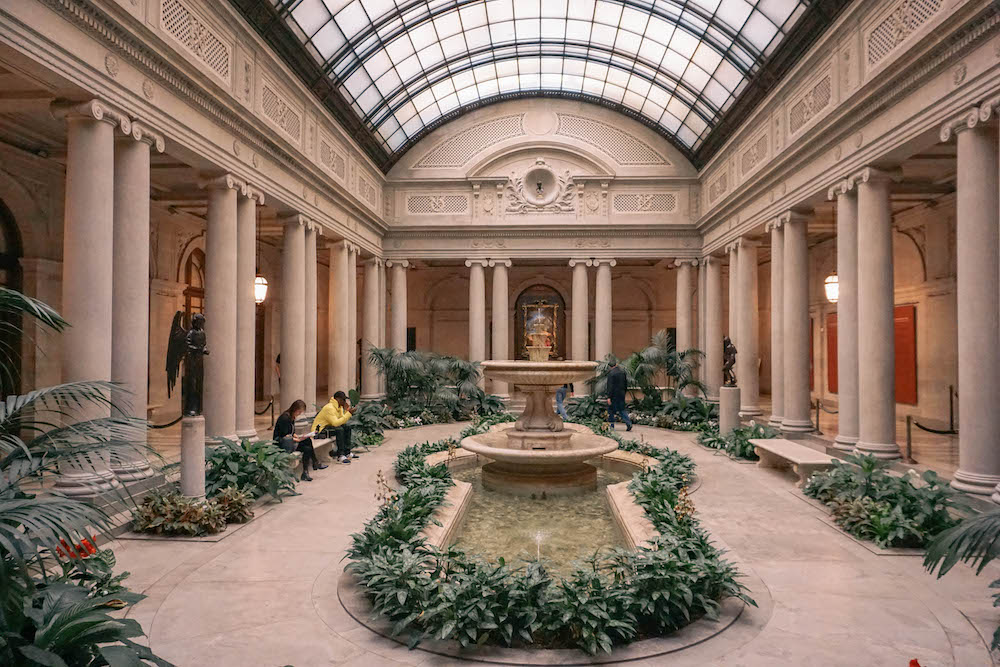 Known for its collection of Old Master paintings and European decorative arts, The Frick is the most unique museum on this list. The museum is housed in a Gilded Age mansion that formerly belonged to Henry Clay Frick, a Pittsburgh industrialist.
When visiting The Frick, you not only get to see all the beautiful art on display, but also the mansion itself. The rooms are decorated as they were in Frick's day, and it feels like you're stepping back in time. There are no placards or signs throughout the building, so if you want to learn about the art you'll need to pick up an audio (it's included in the admission price).
Photographs aren't allowed in the museum, which makes it easier to focus solely on the art and architecture.
Read more: 5 Underrated NYC Museums to Add to Your Bucket List
16. Visit the 9/11 Museum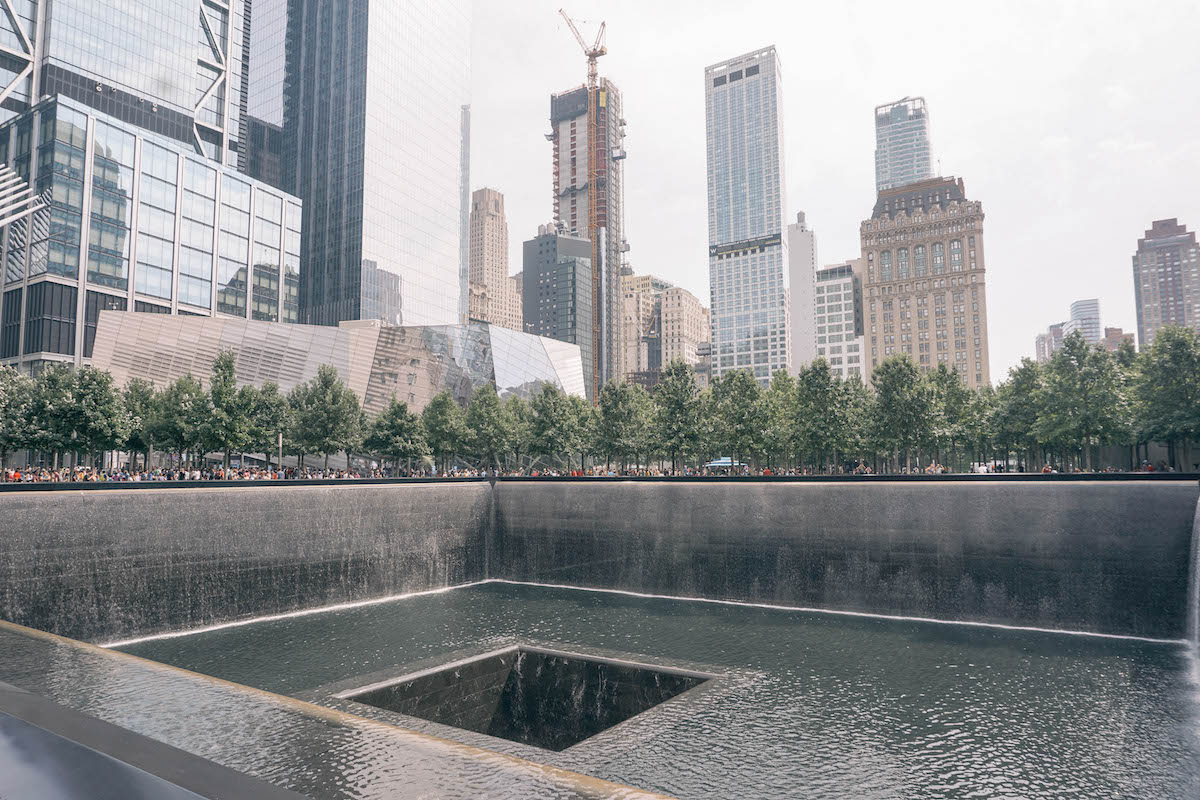 The 9/11 Museum and memorials aren't for the faint of heart, but I really think you should visit them whether you're American or not. The terrorist attacks on September 11th occurred when I was in first grade, so I don't remember them at all. As such, I had no idea what to expect when I first visited this museum.
I was completely overwhelmed by it all — the personal items rescued from the rubble, the voicemail messages left by people in the hijacked planes, the play-by-play videos describing exactly what happened inside the Twin Towers after the planes hit them.
Although I left the museum with a heavy heart, I'm so happy I went. Having not lived through it myself, I'll never fully understand what exactly happened on 9/11, but I think it's so important that you visit this museum once in your life. This is one of the best, but most challenging, things to do in NYC when it rains. Give yourself at least four hours to see everything, and bring tissues.
Read more: NYC Neighbordhood Guide: What to Do, See, & Eat in FiDi
17. Window Shop in the Oculus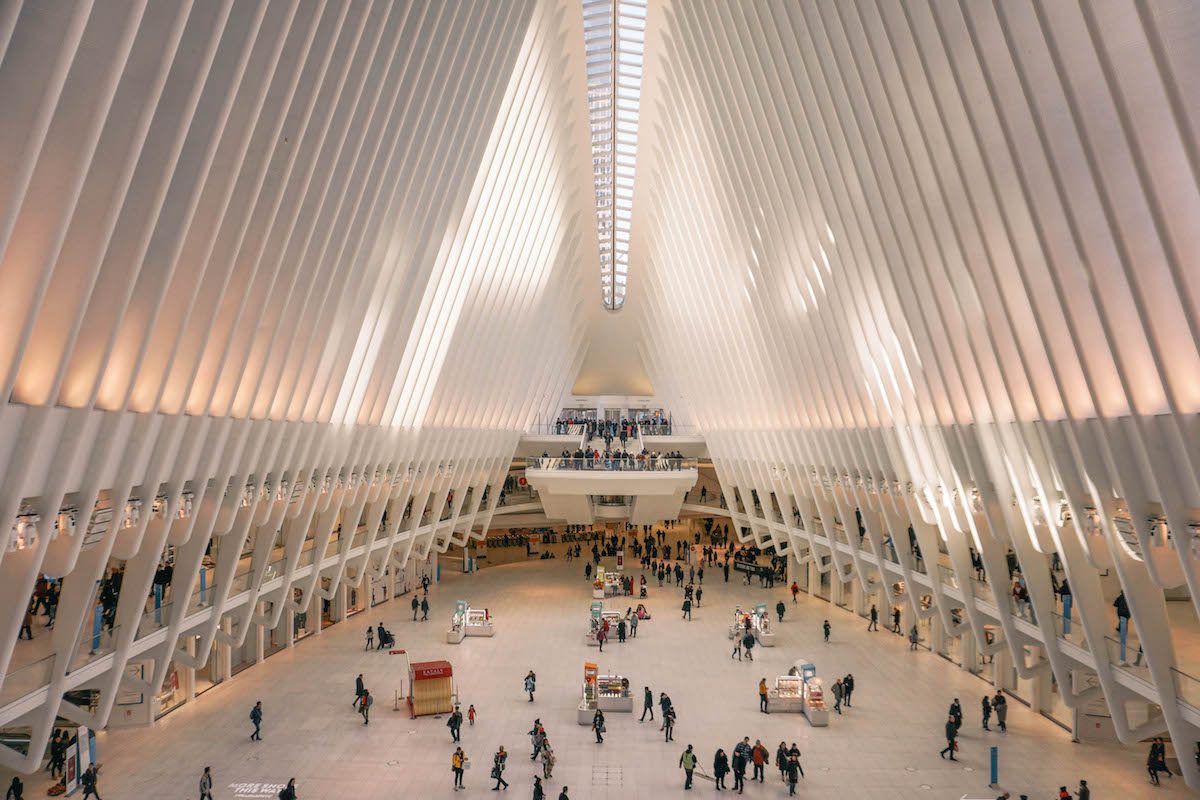 The Oculus is located on the site of the World Trade Center. It's a massive structure that's meant to resemble a dove leaving a child's hand. Inside the Oculus are tons of luxury shops and restaurants. My personal favorite is Eataly, an Italian marketplace and eatery with imported cheeses, meats, and pastas for sale.
The great thing about visiting the Oculus is that it's connected to the Fulton Street subway station, so you don't have to go outside at all to get to the shops! The Oculus is right next to the 9/11 Museum, so you can pair the two NYC indoor activities and make a full day of it.
18. See the View From One World Observatory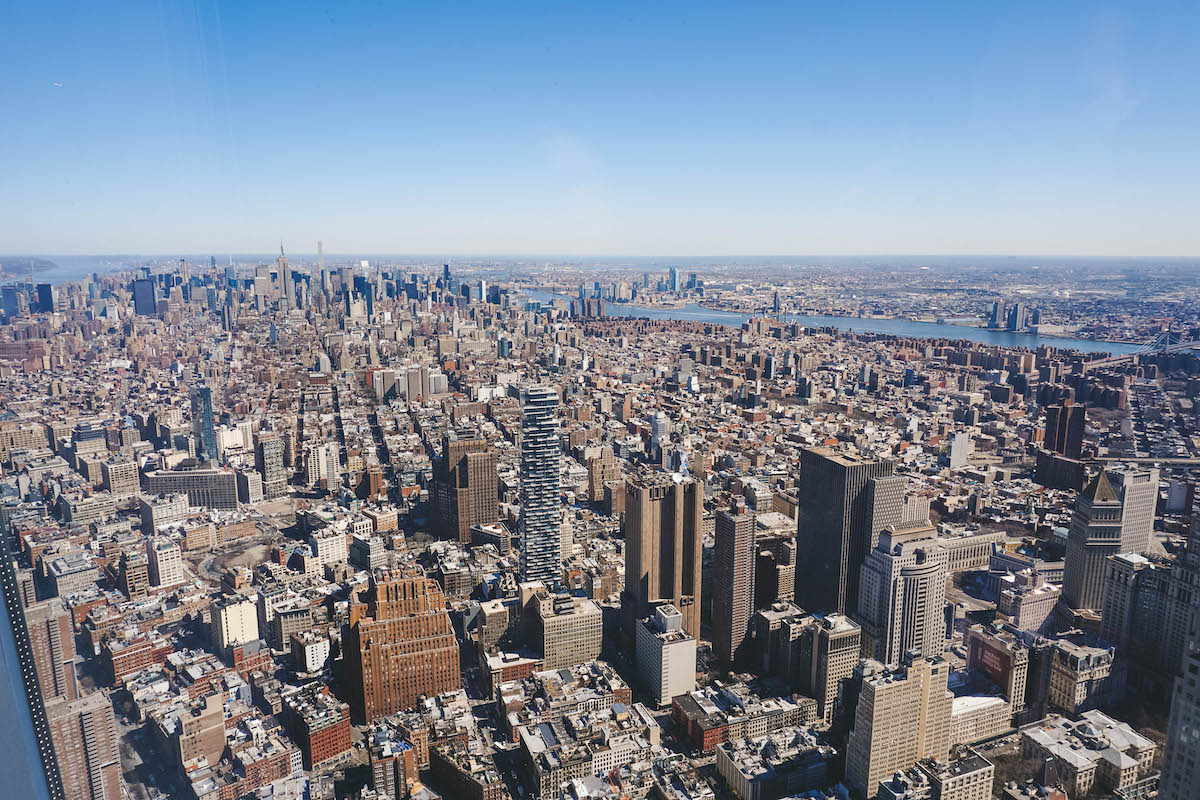 A visit to the One World Observatory isn't cheap (tickets cost $40+), but the views from the top really are incredible. The observatory is located at the top of the One World Trade Center building. It's the tallest building in the US and the sixth tallest in the world! Your ticket grants you access to three levels of the observatory deck. There's a restaurant and gelateria at the top, but note that the prices are equally as steep as the entry fee.
Tip: While this is a great rainy day activity in NYC, note that the view from the observatory may be slightly obscured if it's also a foggy day.
19. Go Shopping at Brookfield Place
If you've got a wad of cash burning a hole in your pocket, Brookfield Place in FiDi is the place to spend it. Brookfield Place is an upscale shopping and dining destination (you know a place is truly upscale when they label it a "destination" rather than a mall!). While there are some more affordable stores here — Madewell and J. Crew, for example — the majority are on par with brands like Michael Kors, Jo Malone, and Gucci. 
The building itself is lovely though (and dry!), and the inner courtyard is lined with palm trees and has a view of the river. The food court also has lots of eateries that I actually ate at quite often when I lived in NYC. So if nothing else, jot down this NYC indoor attraction for rainy days just to window shop and then stuff your face afterwards!
20. Tour the Morgan Library & Museum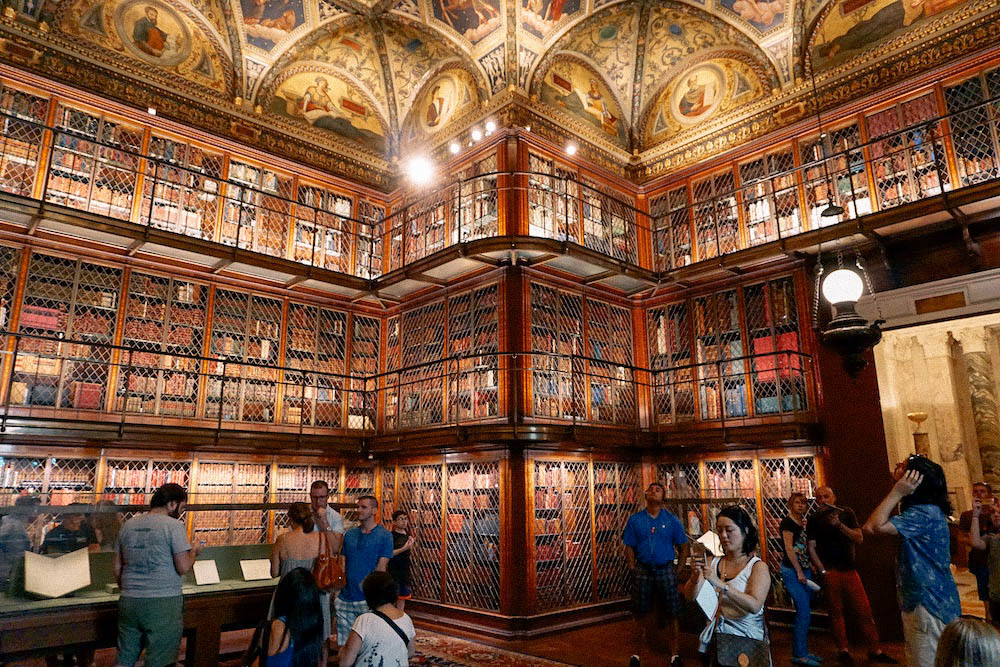 Okay, I lied. The Morgan might be the most unique museum on this list! (Sorry, I love them all!). The building that we now know as The Morgan Library & Museum were given to the public by financier J.P. Morgan's son in 1924. The bulk of the items on display today were collected by J.P. Morgan himself, and they range from manuscripts to prints to ancient artifacts.
But the collection is only part of the reason to visit this museum — the building itself is worth paying admission for! The library looks like something you'd find in a medieval castle, complete with hanging wall tapestries and books guarded by metal grates.
Tip: If possible, plan your visit when a walking tour is scheduled; there are very few signs that describe the history of the building, so taking a docent-led tour is incredibly helpful.
21. Buy Locally Made Goods at Artists & Fleas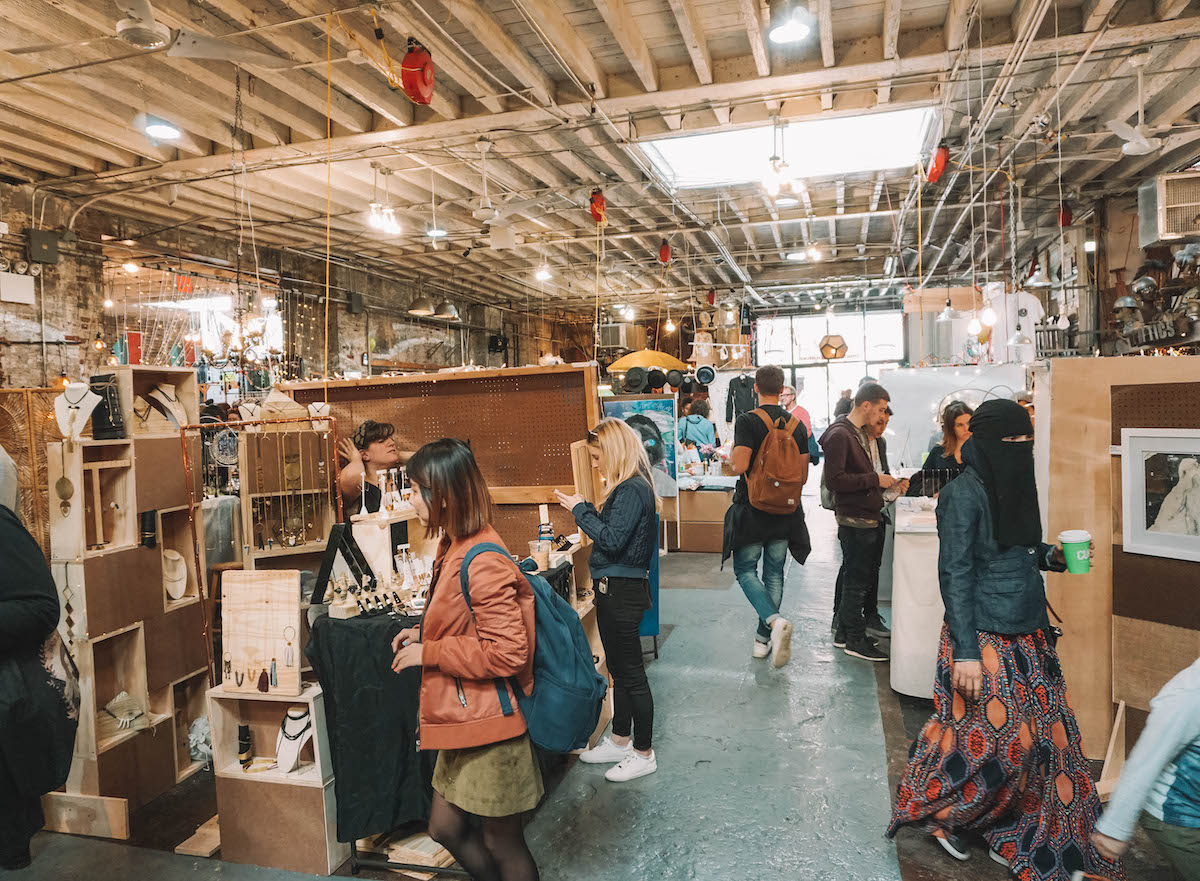 Artists & Fleas is set up in flea market style and sells locally-made goods. There are three locations in NYC, and you can find everything from homemade and upcycled jewelry to vintage clothing to soap to greeting cards. If you're looking for a handmade souvenir, this is the place to go! You can spend a good 90 minutes at any of the Artists & Fleas locations without even buying something.
22. Take a Cooking Class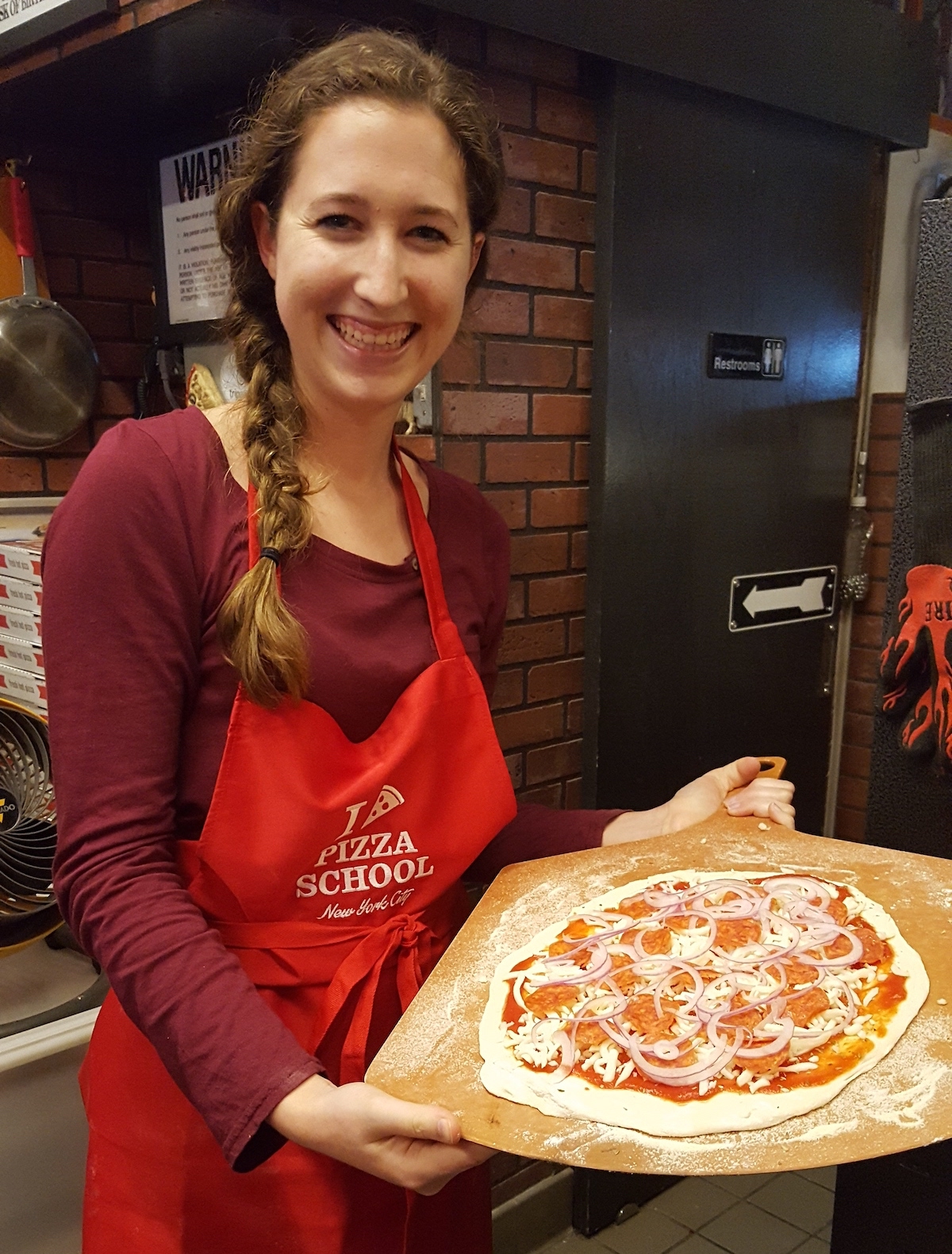 There are so many iconic New York City foods to eat when you're in the city, so why not learn to make them too? One of the best things to do in NYC on a rainy day is take a cooking class. Whether you want to learn how to create coffee beverages with latte art, make New York-style pizza, or bake a perfect loaf of bread, there's something for everyone!
23. Visit the Macy's Flagship Store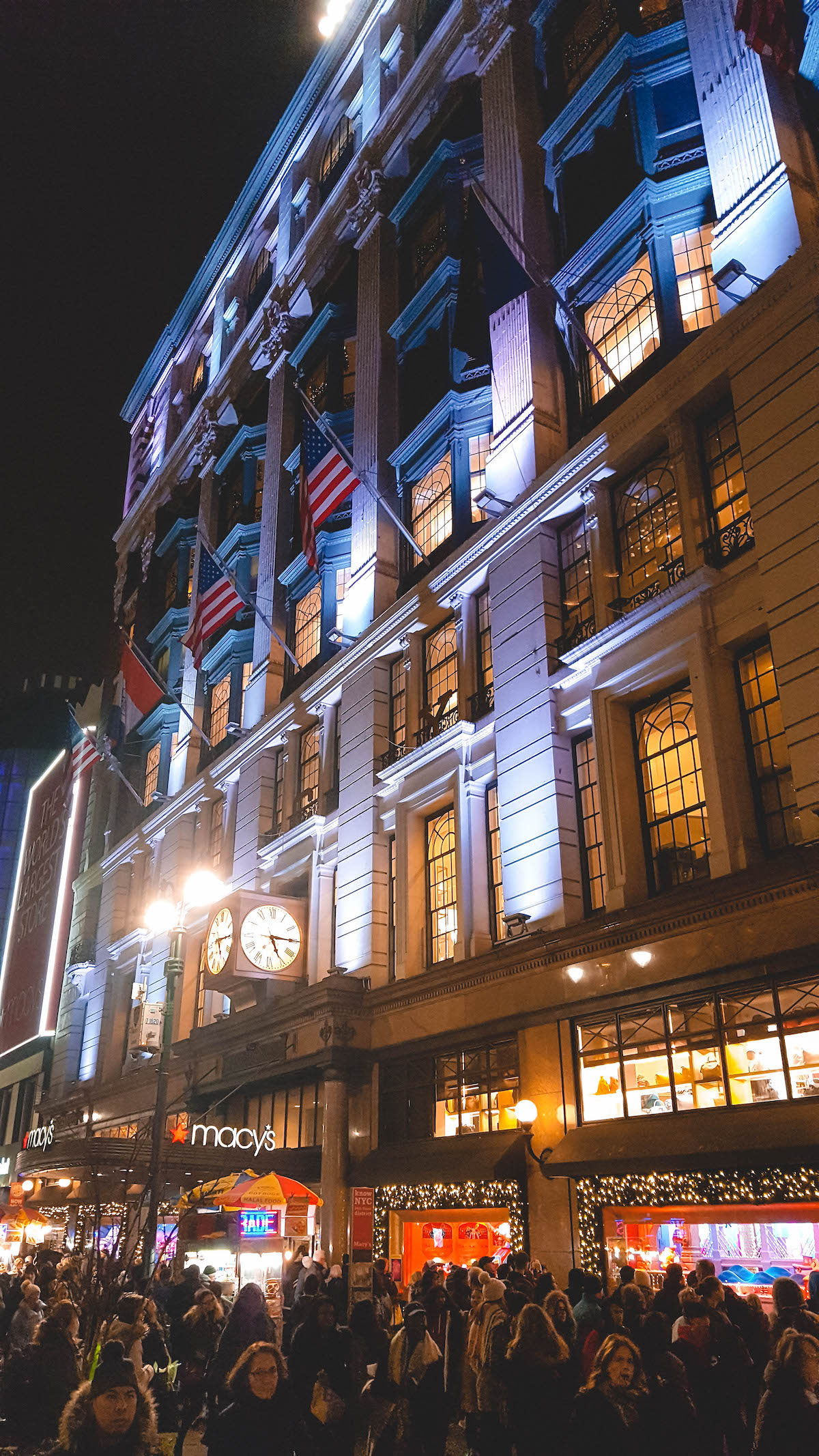 If you're not willing to risk SoHo in the rain, just camp out at the Macy's flagship store. It's absolutely ginormous and I've actually gotten lost in it before (never put off finding the bathroom here. You'll likely end up peeing yourself looking for it amongst all the shoes and clothing).
There are plenty of restaurants around Macy's, so you won't need to go far for a snack halfway through your window shopping. Word to the wise: the higher up you go in the store, the fewer people there are.
24. Experience Sleep No More
Sleep No More is an immersive theater experience like no other. The performance is an interpretation of Shakespeare's Macbeth. However, the performers don't speak any lines. And you're not an audience member, you're a participant.
Upon entering the Sleep No More venue (an old hotel in the Chelsea neighborhood), you're given a white mask and separated from your group. At your pre-booked time slot, you're let into the hotel and are given free reign of the place for three hours.
The Sleep No More performers will already be in action by the time you enter the building. You can follow any performer you want and can break off from them at any point to follow another. The entire theater experience spans multiple floors of this old hotel, and each room is a different "scene," so to speak. 
I can't say any more than that without spoiling the experience, but if you're wondering what to do in NYC in the rain that you haven't done before, Sleep No More is it!
Tip: Wear tennis shoes! You'll be doing some running.
25. Pop Into a Few Churches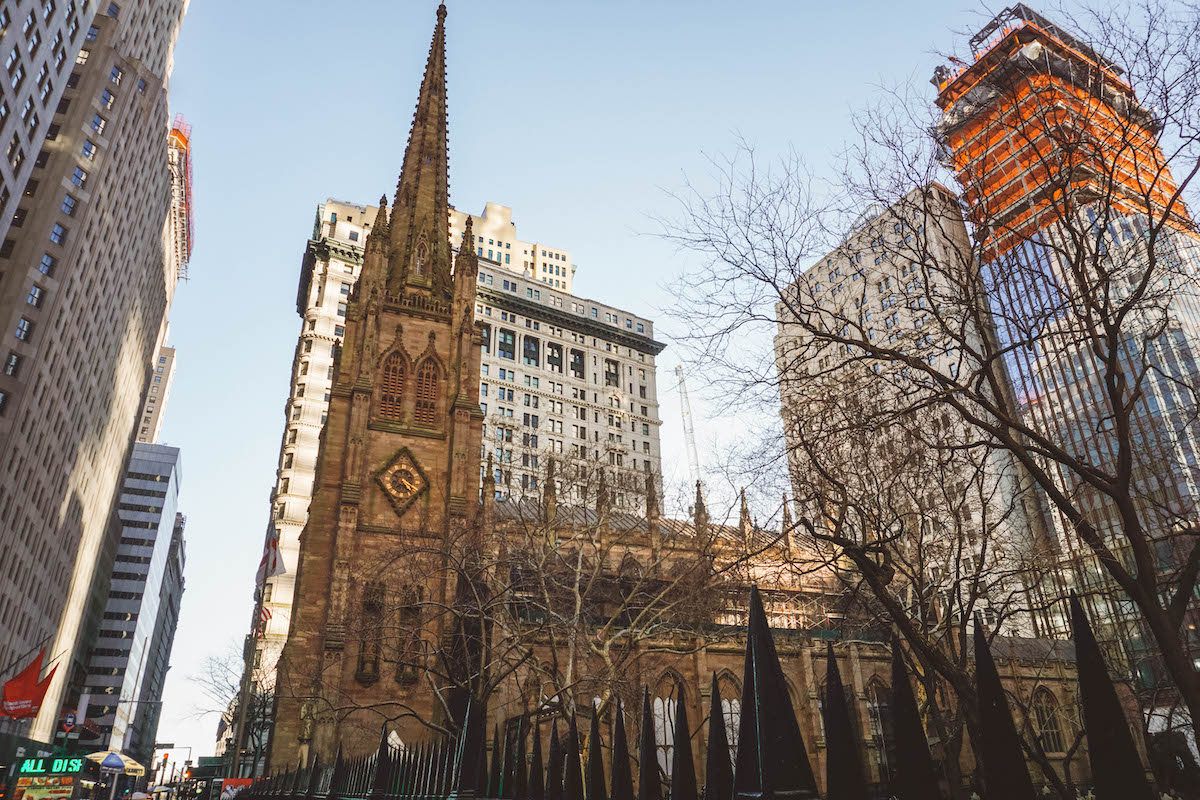 NYC isn't known for its churches, but there are some really beautiful ones worth visiting. St. Patrick's Cathedral on Fifth Avenue is arguably the best-known in the city, but other favorites of mine are Grace Church (East Village), Trinity Church (FiDi), and The Cathedral Church of St. John the Divine (UWS). Church hopping isn't your typical rainy day indoor NYC activity, but if you're an architecture buff it's a great way to spend your time!
26. Eat Your Way Through a Food Market
New York City's food markets boast some of the best eats in the city. Some are a collection of stand-alone eateries, and others are true markets with both ready-to-eat items as well as fish mongers, butchers, and the like.
One of my favorites is Essex Market in the Lower East Side. It's been around for over 100 years and has a variety of vendors, like an artisanal bakery, a Japanese deli, and an Italian fried rice ball seller.
Don't Get Caught in the Rain!
Bad weather sucks, but that doesn't mean your stay in NYC has to. Before you visit, check the weather forecast and plan accordingly. While these rainy day indoor activities in NYC will make your day a lot more fun, it's important that you plan for the bad weather so you're not stuck in a random store scrolling on your cellphone trying to figure out what to do next.
If you found this post helpful, leave me a comment below and be sure to follow me on Instagram to keep up with my travels.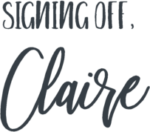 More Things to Do in NYC:
Save this post to Pinterest!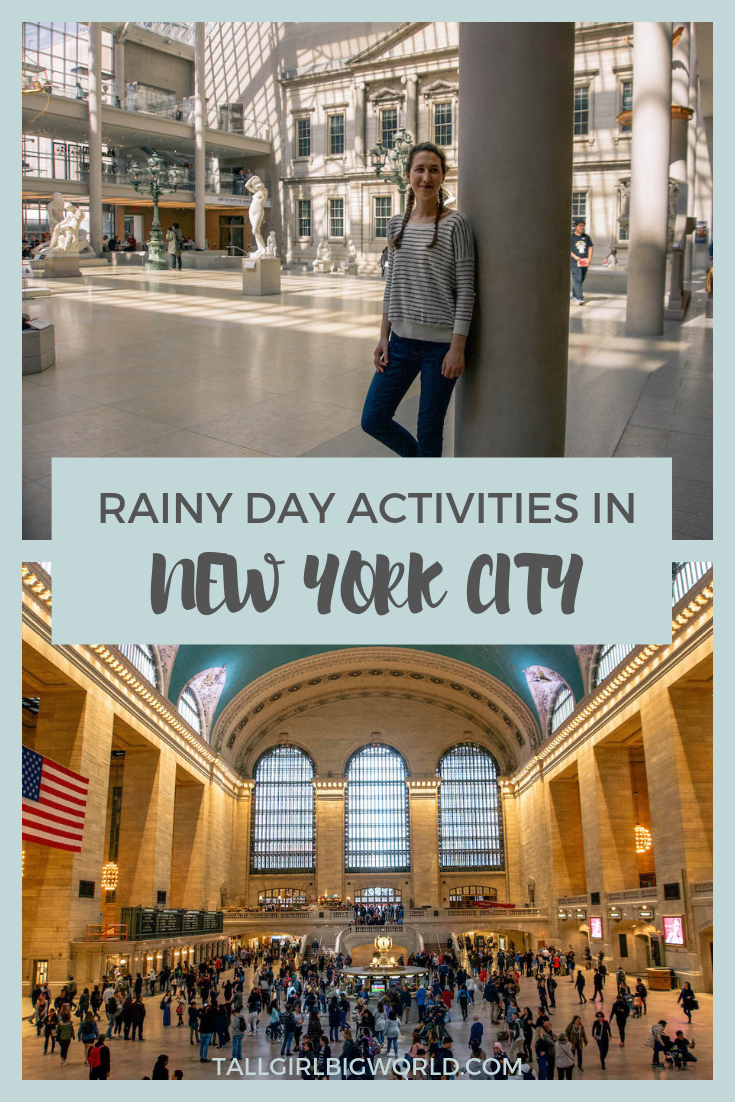 This post was updated on February 18, 2022.