Not sure what to give your friend who's moving away? Here are some moving away gift ideas that are personal, meaningful, and budget-friendly.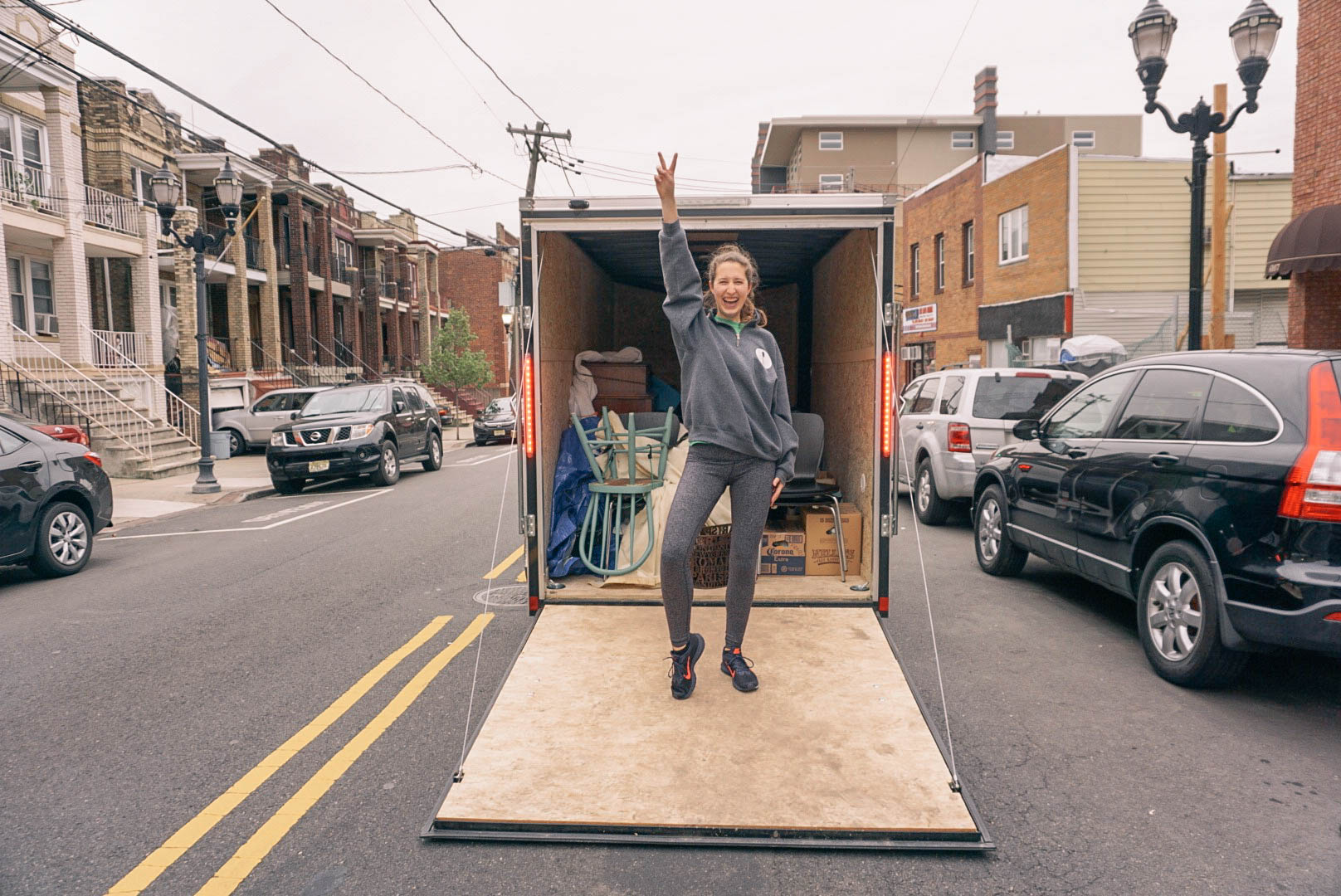 Moving far away from your friends and family is tough. I've done it a few times now: once when I moved to Colorado for the summer to work on a dude ranch, once when I moved from Indiana to NYC in hopes of getting a job out east, once when I moved back to Indiana from NYC, and now I'm currently prepping for my move to Germany at the end of this month. I feel like I'm perpetually the friend who moved away, and it's wonderful and saddening in many ways.
Having dealt with my fair share of moves over the last few years, I wanted to jot down my thoughts on gifts for friends moving away. Unlike most posts you'll find on this topic, this isn't a list of things you should go out and purchase for your friend, or a bunch of kitschy products no one actually needs. Rather, this is more of a guide to the types of moving away gifts that will show your friend how much you care about them. I wanted to write a post like this for a few reasons: namely, because anyone who's planning a big move will tell you that they don't need more stuff (in fact, they're probably attempting to purge as many of their possessions as possible). Second, because buying a moving-themed gift isn't meaningful. What your friend needs right now is a support system, not physical things, and I wanted this list of gifts for friends moving away to reflect that.
Hopefully this list of gift ideas inspires you to dig a little deeper and think about what you can do to show your friend who's moving how much you love and care for them. When thinking of a gift idea, I encourage you to focus less on something that conveys 'I'll miss you,' and instead give them something that says 'I'm excited for this next chapter in your life.' After all, you'll see them again! Long-distance friendships take some getting used to, but I promise that you two will be just as close after she moves away if that's what you both want.
Photo book
This is a classic moving away gift, and for good reason. Growing up, my mom kept scrapbooks for my brother and I. She'd include photos from big life events and birthdays, along with smaller items that we'd like to look back on later, like a piece of art we made in pre-K. But now that my family and friends all take photos on their cellphones, we rarely print photos anymore. Going that extra mile and printing off your favorite photos with your friend who's moving away will mean a lot to them.
Don't feel like you have to do anything fancy, like decorate the photos pages like you would in a scrapbook. Just buy something with plastic sleeves you can slide the photos into and call it a day. There are even photo book services online where you can upload photo files and have them made into a bound photo book. No matter how you compile the photo album, it's a nice gesture and I can guarantee it'll make your friend smile every time she flips through it.
Small travel bag filled with essentials
Although not the most glamorous gift, giving your friend a small cosmetics bag packed with moving day essentials will really help them out. Put in things you know they'll need those first few days when their life is in boxes. Think: travel toothpaste and toothbrush, a couple granola bars, a small note of encouragement, travel contact solution and a lens case, etc. Choose items that they can repurpose later on while they're traveling so that they don't wind up with anything they don't need. When you give your friend the travel bag, remind her to put it in her purse or the glove box of her car — somewhere it won't get lost and that she can easily grab when needed. 
Letters for later
This is the perfect gift idea for a best friend who's moving away. Write them a few letters and date them so your friend knows when to open them. This way, they'll have something to look forward to in the midst of the stressful move. Try to schedule the letters for upcoming days you know will be important for your friend, such as the first day of their new job, their birthday, and so on. The number of letters you write doesn't matter; the fact that you took the time to write something meaningful is enough!
I have a friend who's currently serving in the Peace Corps in Zambia, and her twin sister pre-wrote her a bunch of letters to take with her to Africa. I know she really appreciated the gesture!
Meaningful piece of jewelry
My favorite souvenirs I've bought over the years have been the necklace pendants I've purchased on vacation. I have a claddagh necklace I bought in Ireland that I wear all the time, and a small silver sun pendant that reminds me of the beautiful beaches in Mexico. On my birthday before I moved to NYC, my mom gave me a necklace with a small charm in the shape of my home state, Indiana. It's one of my favorite pieces of jewelry that I own since it reminds me both of my mom and my home. When looking for jewelry to give to your friend, first check to see if there are any local artists in your area. If there aren't any, try Etsy. I personally prefer supporting independent business owners whenever possible!
Signed notebook
Think of this as an adult yearbook. You want to get a notebook that's lightweight but durable so it can't get squished in the move. Have those closest to your friend sign their name and write down their favorite memory they've shared together. If there's room left in the notebook after everyone signs, you can either tape in photos you've printed off, or leave it blank for your friend to use as a travel diary. She can write down her memories of the move and the first few weeks in her new home.
Care package
Technically, this might be considered a housewarming gift, but who really cares? Instead of giving your friend something they'll inevitably have to pack right away in preparation for the move, put together a care package with their favorite things. Your care package could include local products she can't get in her new town (bbq sauces, jams, candles, etc.), fuzzy socks, a DVD — anything you think she'll need to make her new place feel like home. Before she moves, tell her to look out for something special in the mail over the next week or two. Again, anything you can do to get her excited about this next chapter in her life instead of dwelling on all the things she's leaving behind will be appreciated.
Your time
At the risk of sounding cliché, the best gift you can give a friend who's moving away is yourself. While packing up my NYC apartment, I felt more anxious in the evenings because all I could think about was how much I'd have to do the following day. Text your friend at times when you know she'll be alone and more prone to those creeping anxieties and doubts. Ask if she needs help getting boxes from the local grocery store, or if she needs an extra set of hands to help tape up all the moving boxes. Schedule a coffee date a few days before the move to get her out of the house and help her decompress before jumping back into her list of moving to-do's.
Simply showing up for your friend and letting her know she's not doing this all alone is really what she needs from you, so don't worry about being a burden or overwhelming her — you're not. She needs a little extra TLC before the big move, and you can give it to her.
Tell me: Have you ever had a friend move far away before?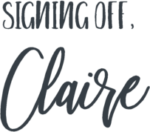 More posts you'll love:
Save this post to Pinterest!