Beacon is a quaint town just north of NYC. Here are the best things to do in Beacon, NY, including hiking, shopping, and more!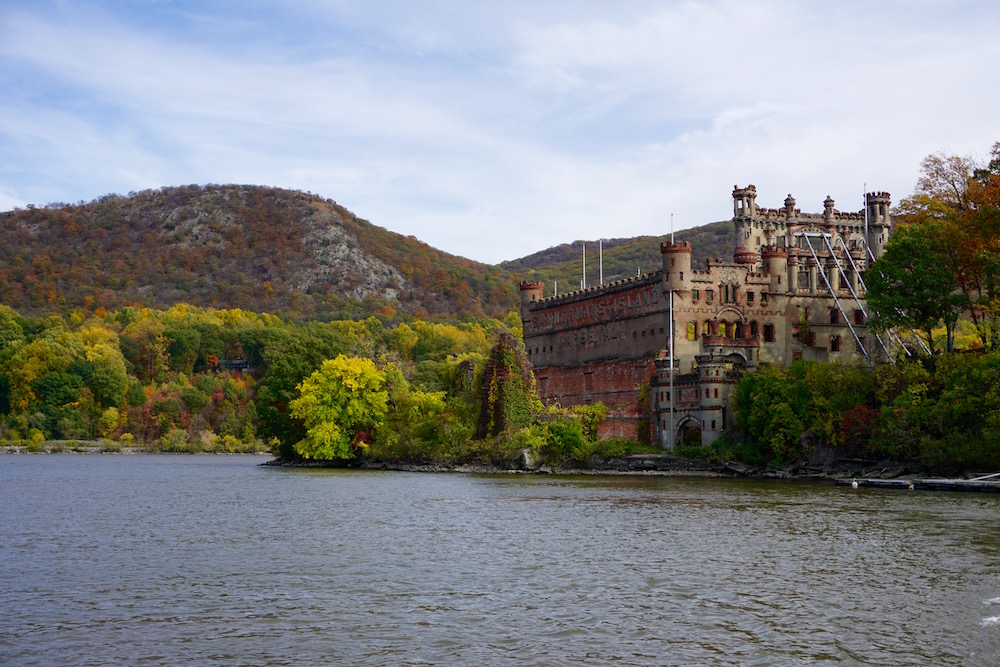 As much as I loved my three years in NYC, there were certain seasons when this Hoosier girl was desperate to escape the concrete jungle in favor of someplace more scenic. I'd go particularly stir crazy during the spring and fall when I knew the world outside of New York City is awash in colors. Yes, Central Park has its fair share of flowers and trees, but going for a walk through the park doesn't hold a candle to being out in the real thing.
On those days when the urge to escape NYC got the better of me, I loved nothing more than catching the train north to a little town called Beacon. Beacon is situated on the banks of the Hudson River and is about as picturesque a town as you'll ever see. It's nestled in an area call the Hudson Highlands, which is as hilly and rugged as the name suggests. In the fall, the entire area is a blaze of reds and oranges, and in the spring there will be dozens of hikers on the early train eager to stretch their legs.
I've visited Beacon a handful of times over the years, and each time I'm reminded why I keep coming back to this tiny town. I find it's one of those places that anyone can enjoy, whether you're an art lover or an outdoorsy type, a solo traveler or visiting with a family. I think it's the peaceful atmosphere and chill vibe that keeps me (and so many others!) coming back season after season. And although it's close to NYC, it feels like a true getaway.
With all that being said, I felt it was time to sit down and finally share my favorite things to do in Beacon, NY. It's a small town, so you're limited on what all you can do, but I promise these activities are all good ones.

Getting From NYC to Beacon, NY
NYC to Beacon by Train
Half the fun of visiting Beacon is the train ride. The train winds its way north on the very edge of the Hudson River, and the views are incredible. I first visited Beacon on a sunny fall day, and I remember thinking I'd gotten stuck in a painting — the landscape is so pretty it looks fake, I'm not kidding.
To get from NYC to Beacon, you need to take the Poughkeepsie Station bound Metro-North train from Grand Central Station. The ride lasts around 90 minutes, and depending on when you travel your ticket will cost between $17 to $23 one-way.
No matter what time of year you're traveling, I recommend sitting near a window on the left side of the train, if possible. This way, you'll have a perfect view of the Hudson on your journey. And make sure to pay attention to the station announcements as the train doesn't stop at each station for long. Note that if you plan on hiking in the area, you may need to get off at the Breakneck Ridge Station (which isn't an actual station, but rather a set of steps they roll up to the last train car for hikers to get off at).
NYC to Beacon by Car
If you're lucky enough to have a car in the city, count your blessings! Beacon is located off of Interstate-84. It's a 90-minute drive from Manhattan, assuming you don't get stuck in traffic on your way in or out of the city (good luck with that!).
How Far is Beacon, NY From NYC?
Beacon is roughly 60 miles from NYC (if you're coming from Manhattan). The train ride from Grand Central to Beacon lasts 90 minutes, and driving there takes 90-ish minutes if conditions are perfect.

The Best Things to Do in Beacon, NY
Although Beacon is a small town, there's plenty to keep you busy for a day or two! I've shared my absolute favorite things to do in Beacon below, plus my recommendations for hikes in the area and shops you should visit. I've gone into a LOT of detail about Bannerman Island because it's the star attraction of the area, in my humble opinion.
1. Pollepel Island (aka Bannerman Island)
History buffs will love touring Beacon's best known attraction, Pollepel Island. Though technically called Pollepel Island, the locals all know this place as Bannerman Island because of the legacy Francis Bannerman VI left here. Bannerman ran the largest military surplus supply company in the US in the early 1900s and bought Pollepel Island in 1900 to build warehouses on it.
What drew me to Bannerman Island was the large castle Bannerman built on it. Much to my surprise, the "castle" I was so eager to visit turned out to be one of his many arsenals! Bannerman was a Scot, and chose to build his warehouses and his home on the island in a Renaissance style. At first glance, it looks just like a medieval castle, turrets and all. At second glance…it still looks like a castle. I have no idea why Bannerman decided to build his warehouses in this style (advertising, maybe?), but he certainly made an impression with them.
I really respect Bannerman's building practices though, because the castle structure is just brick with concrete over it. So while it looks really cool, it's actually very practical. What's even cooler is that he used old muskets and other outdated iron weapons as rebar when the concrete was poured, which goes to show how thrifty this guy was.
What's left of the Bannerman house is in disarray, but you can walk around the first floor and get a feel for the place. Though the house itself isn't spectacular, the view of the Hudson from the garden is stunning. My camera struggled to do this gorgeous view justice. From the garden, all you can see is miles of the Hudson River with rolling hills on either side. I couldn't have visited on a better day, as you can see from my photos.
The only way to access the island is by boat, so you'll need to sign up for a tour. It costs just under $40 and lasts around three hours. It's advertised as a hiking tour of the island, but there's no real hiking involved. Just wear comfy shoes and you'll be fine!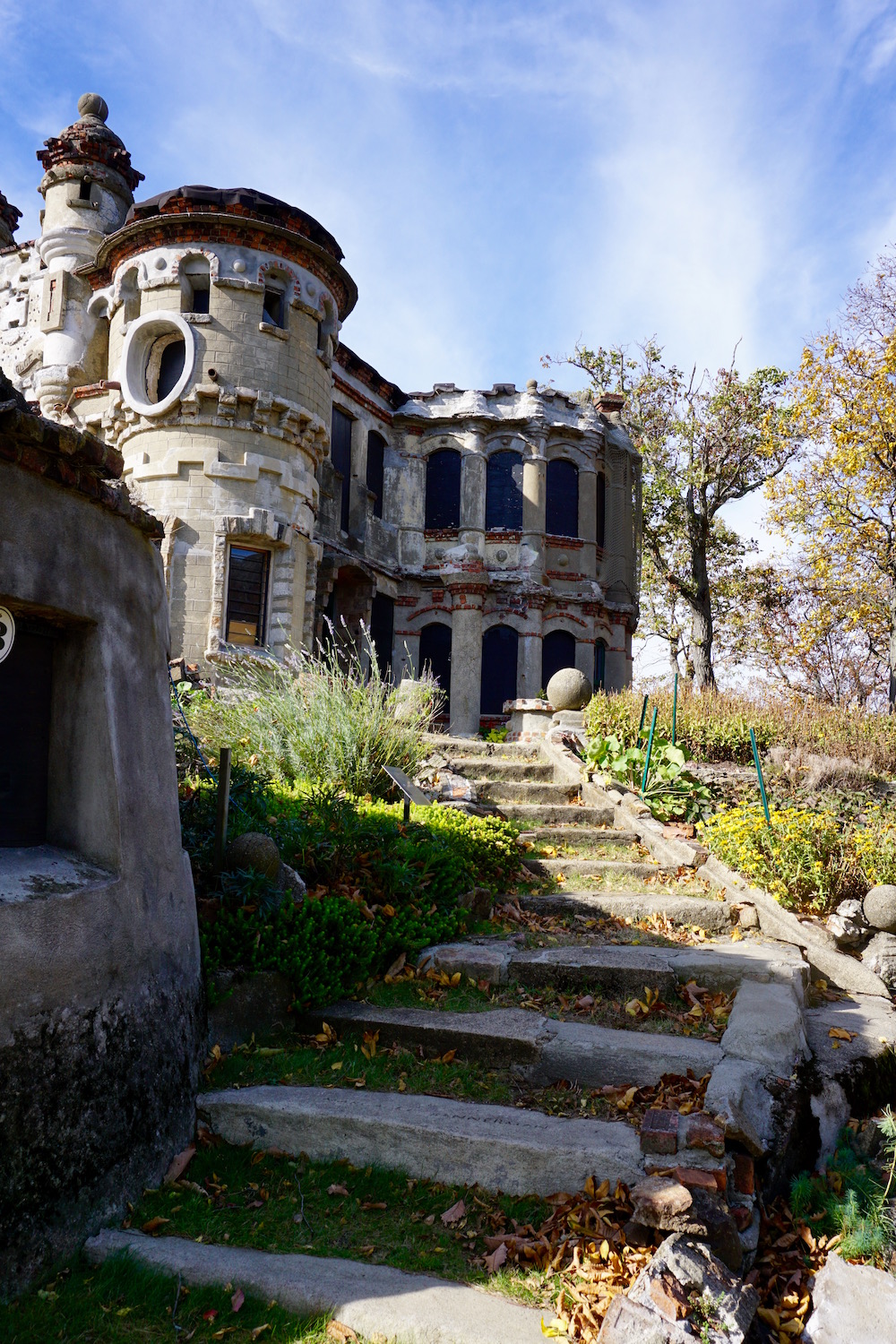 2. Hiking Near Beacon, NY
Another great thing to do in Beacon, NYC is to go for a hike. The Hudson Highlands are an undeveloped preserve of over 8,000 acres that are perfect for hiking and fishing. Depending on where you want to hike, you might need to get off at a train station before Beacon (note that the train makes a stop right before Beacon Station on the weekends). If you're a seasoned hiker, you'll want to look into hiking Mount Beacon, which is the tallest mountain in the Hudson Valley.
If you're just a nature lover like me in the mood for a slightly challenging hike, you'll want to hike Breakneck Ridge. The first 30 minutes of the hike are extremely difficult — the trail takes you straight up a rock scramble, and you'll spend most of your time hauling yourself over boulders to get to the top. I hate heights, so I couldn't look down the entire time I was on the rock scramble, but once you get up to level ground you'll be glad you took this trail. The views of the Hudson River Valley are stunning, and you can see Bannerman's Island in the distance. I don't recall the rest of the trail being too difficult, it's just those first few minutes that are trickiest.
Note: I don't recommend hiking Breakneck Ridge with children or small dogs, as the hike is very steep and requires a good amount of upper body strength.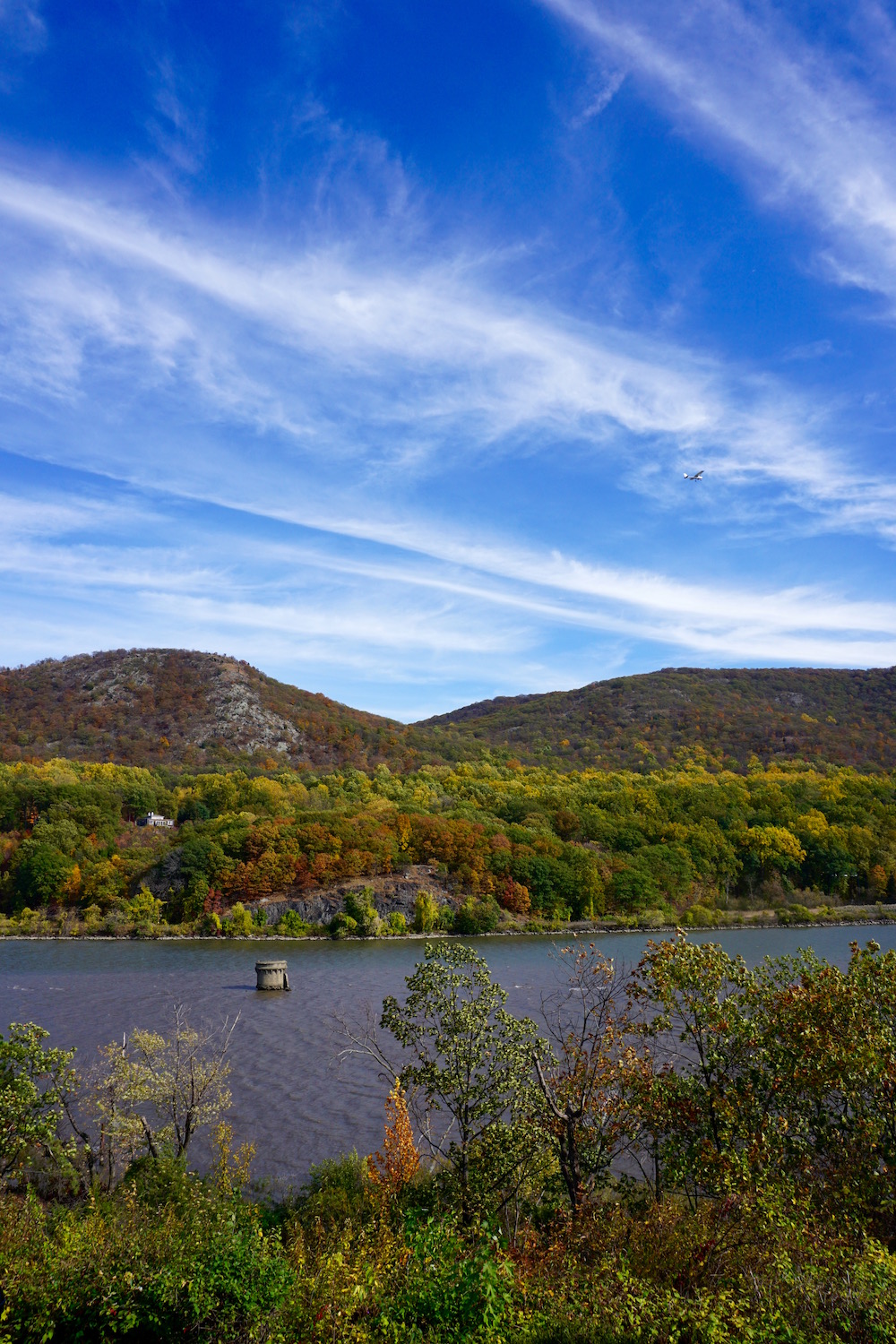 3. Shopping on Beacon's Main Street
The majority of the shops and restaurants you'll want to visit are on Main Street, which is a 15-minute walk from the Beacon train station. Though you should take time to pop into all the stores (Main Street isn't that long), here are a few of my favorites:
Alps Sweet Shop — This shop sells handmade chocolates and smells like a dream. You can purchase chocolates individually or pre-packaged as a gift.
Hudson Beach Glass Inc — If I had my own house, I'd deck it out with glass works from this store. Next to the store is a glass-blowing studio where you can watch artists at work.
American Gypsy Vintage — Beacon has a particularly great selection of vintage and second-hand stores, but this one was my favorite. It had Levi's and other name brand jeans on sale for $35, which is an absolute bargain.
Binnacle Books — Here you'll find a variety of new and used books, all packed into a pint-sized store. They have a Matchmaker program online where you can share what genre you're currently loving and they'll match you with a book they think you'll love. Check out the sale section while you're here, they always have some good titles!
4. Dia: Beacon
If neither hiking nor window shopping is your fave, spend part of your day at Dia:Beacon. Dia: showcases contemporary art from the 1960s to the present. If you're not the best at decoding contemporary art pieces, hop onto one of the guided tours Saturday or Sunday and ask your guide lots of questions.
Dia is a 10-minute walk from the train station, so it's a great place to visit if you're on a time crunch. Admission is $15 per person, and you can expect to spend around two hours here. If you plan on spending an entire day in Beacon, I recommend visiting the art museum first, then grabbing lunch on main street before doing some window shopping or heading back to the city.

Where to Eat in Beacon, NY
This wouldn't be a complete list of what to do in Beacon, NY if it didn't include some of the best eateries. Food is always a good idea, am I right? There are so many restaurants to choose from on Main Street alone, but here are some of my favorite places to eat in Beacon:
Homespun Foods — This eatery serves big sandwiches on fresh bread, soups, salads, and a variety of locally-sourced, fresh foods. There's a little something for everyone here, including a bakery case stuffed with goodies.
Beacon Bread Company — A full service bakery and restaurant that serves breakfast all day.
The Pandorica — A Doctor Who-themed restaurant (yes, really!!) that serves hearty sandwiches, burgers, and salads.
Melzingah Tap House — Great food and 23 craft beers on tap.
The Beacon Creamery — I'm trying to wean myself off of refined sugars, but you know I can't resist ice cream. This shop sells homemade ice cream at decent prices. Go for one of their seasonal flavors; I had the maple walnut and practically inhaled it because it was so good.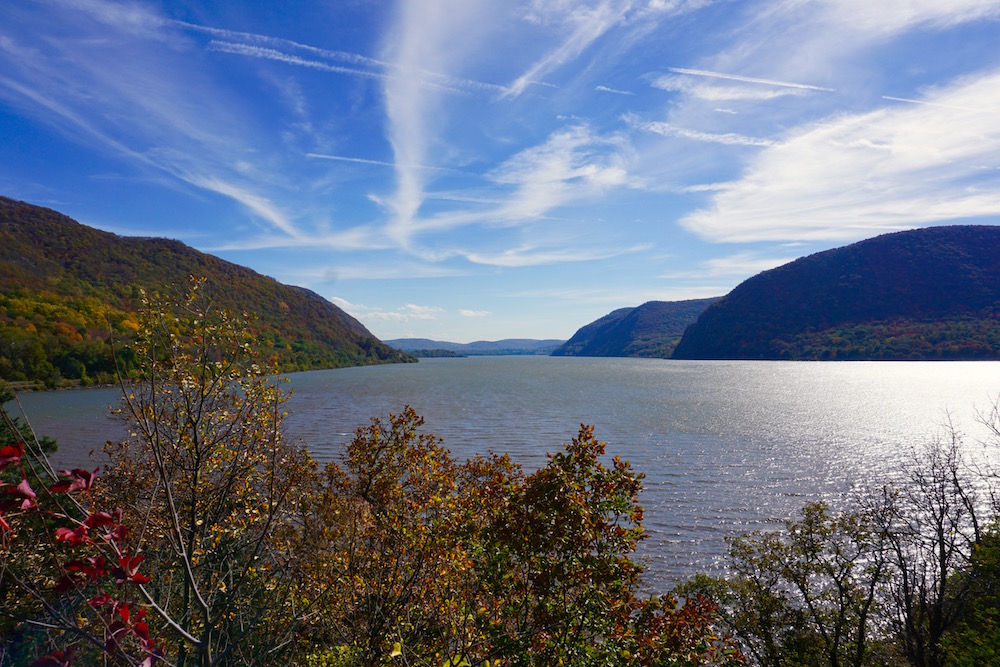 Tips for Visiting Beacon, NY
I know I've banged on about what to do in Beacon, NY, so I'll try to keep this section brief. Here are my top tips for visiting Beacon to get the most from your trip:
When to visit Beacon: I recommend visiting in the spring or fall when the leaves are changing and everything is in bloom!
How much time to visit Beacon: If coming from NYC, a full day is perfect. Arrive early in the morning (around 10am, I'd say) and stay as late as you can stand it. If you want to do some hiking in the area, an overnight stay is recommended so you don't have to rush.
What to wear: Comfy shoes! Everything else depends on the weather, but comfy shoes are a must.
What to bring: Bring cash (not all the places on Main Street accept card), pack a water bottle, and put a snack or two in your bag for the journey to and from Beacon.
Excited to Visit Beacon?
Phew! I know this post was a long one, but I wanted to pack in as much info as possible about the best things to do in Beacon, NY so you could plan your trip easily. I'm dying to return to Beacon and want to take my friends along this time. The train journey itself is such an adventure, and exploring the beautiful town is so much fun!
If you have any questions about visiting Beacon or planning your trip, leave me a comment below. 
Tell me: Which would you pick: hiking, shopping, or a historic site? You all know my answer already!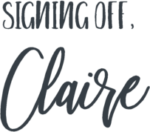 More posts you'll love:
Save this post to Pinterest!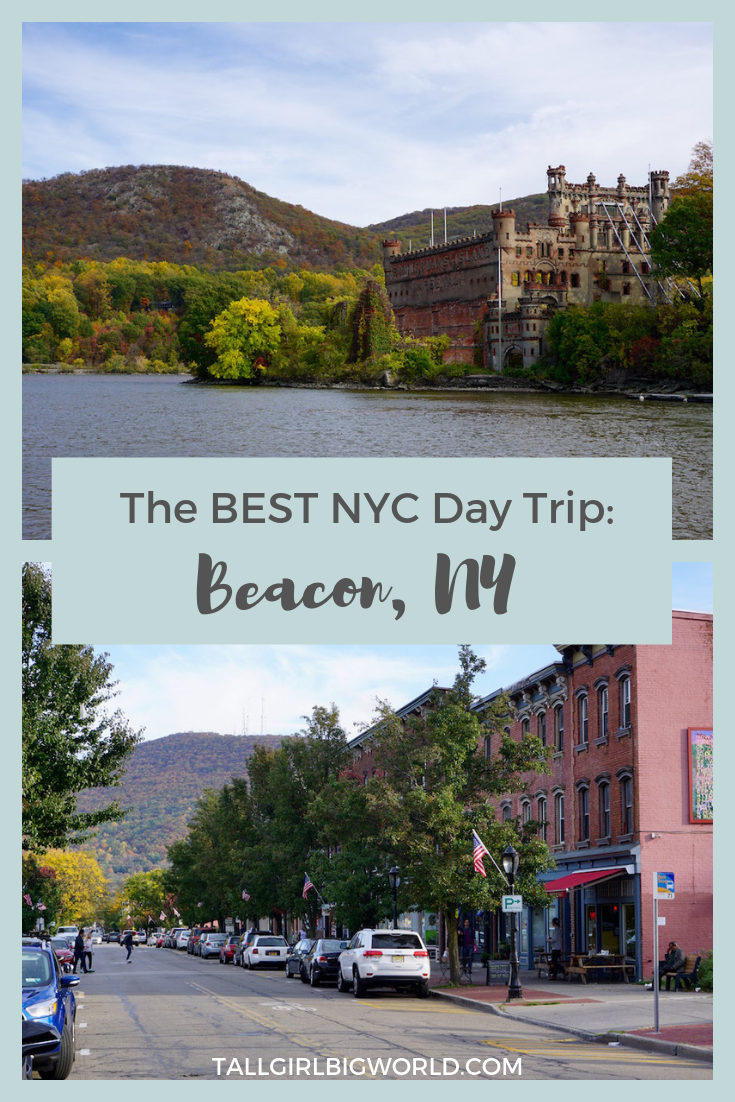 This post was updated on December 29, 2020.