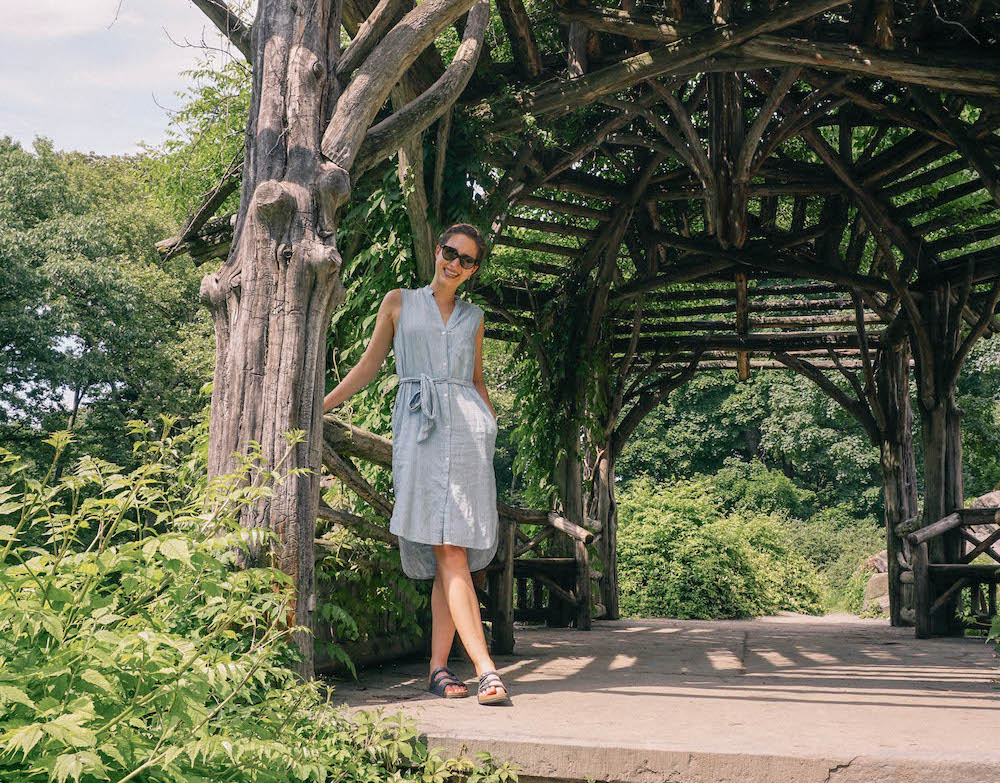 Central Park is New York's playground. In the summer, it's filled with locals and tourists alike sunning themselves in Sheep Meadow, meandering down the Mall, and jogging along the miles of paths that twist through the park. In the winter, you can go ice skating and it's the one place in the city where the snow stays a crisp white. Central Park also happens to be one of my favorite spots in NYC. When I first visited New York in grade school, my brother and I spent an entire afternoon on a playground in the park. When I got older, I asked my mom why she wasted her own time in the city letting us play on a swing set. She simply said, "Because you two were having fun." That's Central Park in a nutshell really. Yes, there are things to see and do here, but it's nice to just go and hang out on the lawn with friends and enjoy being surrounded by greenery. So if you're currently figuring out what to do in Central Park while you're in the city, remember to set aside an hour to just enjoy being in one of the most beautiful parks in the world.
 What to Do in Central Park
Relax in Sheep Meadow—Sheep Meadow is the place to relax in Central Park. While there are many more spots to chill out throughout the park, Sheep Meadow is one of the largest green spaces, and its central location makes it easy to meet friends here. There's not much tree cover in this meadow, so if you burn easily make sure to apply lots of sunscreen.
Explore the Conservatory Garden—I stumbled across this garden by mistake last summer and it felt like I'd magically been transported to the English countryside. This garden isn't huge, but it's absolutely stunning and has lots of shady spots to sit and chat. Not many people come all the way up here (it's on the northeast side of the park), so it's always fairly quiet.
Meander down the Mall—You know those photos of Central Park with the giant trees arched over a scenic walkway that are plastered on every postcard? That's the Mall. Although it's packed in the warmer months, it's worth taking the time to explore the Mall as the sides are lined with statues of famous writers throughout history.
Climb Belvedere Castle—Belvedere Castle draws hundreds of visitors every single day. Smack in the middle of Central Park, Belvedere Castle offers a decent view of the park from the top of its tower. Don't get too excited though, as it's not a legit castle (remember: everything in Central Park is manmade. This castle was built specifically for visitors).
Get lost in "The Ramble"—Snuggled between 73rdand 78th streets is The Ramble, a 38-acre patch of winding paths and woods. You'll feel like you've escaped the city, but if you make the wrong turn you'll be back in the center of the park.
Rent a paddle boat from Loeb Boathouse—For just $15 an hour, you and a friend can rent a boat and paddle around the lake. You'll need more time than you think to get anywhere very fast. Between all the other boats on the lake and the surprising amount of energy it takes to paddle around, 1 hour will fly by and you won't have gone very far!
Go ice skating in the park—Central Park offers fun activities year-round, and one of my favorite things to do is go ice skating. The Wollman rink is the most popular place to ice skate, but further north is Lasker Rink, which isn't as pretty but is much less crowded and significantly cheaper.
Watch Shakespeare in the Park—Every summer, two Shakespeare productions are put on in the park. Tickets are free, but you have to get in line crazy early to snag tickets the day of the show. Count your blessings if you get to see a performance!
Sail model boats on the Conservatory Water—The Conservatory Water looks like it belongs in a movie. Watching little kids sail model boats reminds me of the movie Stuart Little, when Stuart the mouse sails his brother's boat to win the race.
 Things to See in Central Park
Alice in Wonderland statue—This statue is next to the Conservatory Water and is one of my favorites in the park. You can climb on the statue (it's really big!) and take some cool photos here.
Bethesda Terrace—This is easily the prettiest spot in Central Park. Snap a few pics from the steps above the terrace, then walk down by the fountain and watch the paddle boats drift by on the lake. There are always a few musicians playing in this area, so it's lively year-round.
Strawberry Fields—Most visitors to the park don't realize that there's more to Strawberry Fields than the 'Imagine' memorial dedicated to John Lennon. It's actually 2.5 acres of greenery, so wander around and find a spot to sit and relax for a bit.
Balto statue—This was one of my favorite movies growing up, and I low-key freaked out the first time I stumbled across this statue. There's always a crowd around Balto, but don't be shy about elbowing your way to the front to get a picture with him.
The Obelisk—Another favorite of mine, the Egyptian obelisk is 3,500 years old. Nicknamed Cleopatra's Needle, it's covered in beautiful hieroglyphics and has a time capsule buried underneath it.
Bow Bridge—Bow Bridge is another Central Park icon. It's near Bethesda Fountain and has a great view of the lake and the surrounding skyline. Definitely snap a few pics here and enjoy the view. (The photo above is of Bow Bridge!).
Oak Bridge—Located across from Loeb Boathouse, Oak Bridge is a lesser known spot that's perfect for photography lovers.
The Reservoir—Further north in the park is the reservoir, which has a running path that loops around it. If you're staying in a hotel near this end of the park, I recommend going for a morning run (or walk) here to kick start your day. You'll feel like a real New Yorker!
Where to Eat Near Central Park
Food carts within the park—There are lots of food carts in and around the park. Get your hands on a Nathan's hot dog for a true New York experience, or go for a soft pretzel with mustard. (You'll likely need cash for most of the food carts though).
Shake Shack—I'm pretty sure Shake Shack is featured in every post I've ever written about New York City, but it's a classic! This NYC-based chain is known for its burgers and concretes (which are essentially a super thick milkshake). Ask for extra Shack Sauce on the side to dip your burger and fries in—it's free and hella good.
Sarabeth's—A little expensive, Sarabeth's is an iconic NYC eatery. The French toast here is really good, as is the eggs Benedict. If you don't make a reservation, you'll be waiting in line for a while on the weekends, but it's fun to experience the swankier side of NYC dining.
Plaza Food Hall—The Plaza Hotel has a bunch of food options in its basement. These are a little more expensive (it is the Plaza, after all), but it's a nice space and the food is good.
Bluestone Lane—Bluestone Lane is a coffee shop known for its Australian eats (think: flat whites, avo toast, etc). The food here is really fresh, and it opens early.
La Pain Quotidien—This is a pretty big chain, but it serves fresh, hearty meals for a good price and there's one on practically every block.
Jacob's Pickles—Don't come here alone, because the portions are huge. Jacob's Pickles serves Southern-inspired fare like chicken and waffles, collard greens, and grits.
Halal Guys—Halal Guys is cheap and has big portions. This particular location is a few blocks in from Central Park, but it's worth the walk if you're stuck on the Upper West Side and have a big appetite.
Attractions Near Central Park
To prevent this post from becoming a novella, I'll keep this brief: there's lots to do around Central Park. My favorite museums in the area are The Met, the American Museum of Natural History, and the Frick Collection. Keep in mind that each of these museums are scattered all around the park, so coordinate your visit accordingly. If you're looking to wander around some more, the Upper East Side is lovely (mostly residential, but lots of good coffee shops and such), as is the Upper West Side.
I know this was a pretty hefty blog post, but that's just the tip of the iceberg for what to do in Central Park. I've lived in NYC for two years, and even I haven't seen everything there is to see in the park. When you visit, try and get away from the crowds and see what you stumble across. Take lots of photos, pack a water bottle, and enjoy!
Tell me: Have you ever been to Central Park?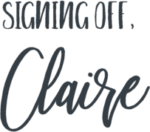 More posts you'll love: