Once the weather gets to about 65 degrees, New Yorkers flock to the many parks and green spaces in the city. Winters in the city seem to drag on well into April, so when the trees start turning green again people go crazy for it. Visitors to the city might think NYC is all concrete and steel, but there are actually quite a few parks scattered throughout the city. I've become quite the nature junkie since moving to New York; having grown up in Indiana, I was used to being surrounded by miles of green backyards and lush cornfields. You can imagine how desperate I was for some greenery when I moved here, and over the last two years I've found a few truly phenomenal parks in NYC. Below are just a few of the best parks in NYC to relax and get your nature on.
Central Park
This list wouldn't be complete without mentioning Central Park. I had my birthday picnic in Sheep's Meadow last year, and my friends and I spent the entire afternoon roasting in the sunshine. The southern half of Central Park is the prettiest in my opinion, and that's where most of the statues and other attractions are. There are lots of noteworthy statues to find, like Strawberry Fields and Balto. If you're looking for stellar photo ops, walk through The Mall down to Bethesda Fountain. This area gets pretty crowded in the summer, but it's absolutely gorgeous. Another beautiful bridge I discovered recently is Oak Bridge, which offers a view of the fountain from across the water. (All of the bridges and attractions in the park are marked on park maps).
Prospect Park
Prospect Park is essentially Brooklyn's Central Park (except that it's not in the middle of Brooklyn). But unlike Central Park, you'll see hardly any tourists roaming around Prospect Park. Most of the people playing Frisbee on the lawn live in the Park Slope area, and in the summer the park is packed. Prospect Park has a wooded section that you can walk through and kind of feel like you're hiking (although the paths are lined and it's impossible to get lost). There's also a little zoo tucked in the middle of the park and on Saturdays the Greenmarket is held in the Grand Army Plaza.
Fort Tryon Park
Hidden all the way up in the nosebleed seats of northern Manhattan, Fort Tryon Park is probably my favorite green space in NYC. There's a large public garden in the center of the park called the Heather Garden, which has over 500 varieties of trees and plants. Fort Tryon Park is also home to The Cloisters, a branch of The Met that showcases medieval art (The Cloisters made my list of underrated NYC museums, so check out that blog post for more info on this incredible space). This is a great park to visit if you want to truly escape the hustle and bustle of Manhattan. There are over eight miles of walking paths in this park, and it has the most incredible view of the Hudson River.
Madison Square Park
The smallest park on this list, Madison Square Park is the perfect place to people watch in downtown Manhattan. There's not much space here to lay out, but it has the best view of the Flatiron Building and plenty of benches to relax on. Across the street is Eataly, an Italian market with some of the best gelato in the city.
Bryant Park
Bryant Park will forever be my favorite spot in NYC. Before my company moved offices, I used to take a detour on my way to work just so I could walk through Bryant Park first thing in the morning. It's nestled behind the New York Public Library, and is a massive green space surrounded on all sides by little tables like the ones you see outside of Parisian cafes. In the summer, the park transforms into an outdoor movie theatre, and in the colder months there's a winter village where you can go ice skating and do some serious window shopping.
Governors Island
I'm kind of cheating with this one because Governors Island isn't a park, but rather an island that's a mere 15-minute ferry ride away from Manhattan. Governors Island is only open in the summer and is the perfect day trip. The island has been used as a military base, a prison, and more over the years and there are still historic buildings scattered all over the island that hint at its many past lives. Unfortunately, you can't enter most of these buildings. What I recommend doing is finding the food carts and claiming one of the many hammocks on the island for an afternoon. For more info on this underrated spot, check out my blog post on Governors Island.
Like I said, there are a lot more parks in NYC that are worth checking out, but these are my particular favorites because there's plenty of space to lay in the grass and shoot the breeze with your friends. One of my summer bucket list items is to visit Queens more often this summer, and I'm hoping to find another park or two there to add to my list.
Tell me: Would you ever live in a big city, or do you prefer small towns?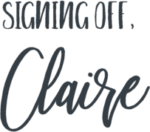 More posts you'll love:
Pin it for later!