Just an hour away from Berlin, Leipzig is a stunning university city with a rich history. Here are my favorite things to do in Leipzig, Germany!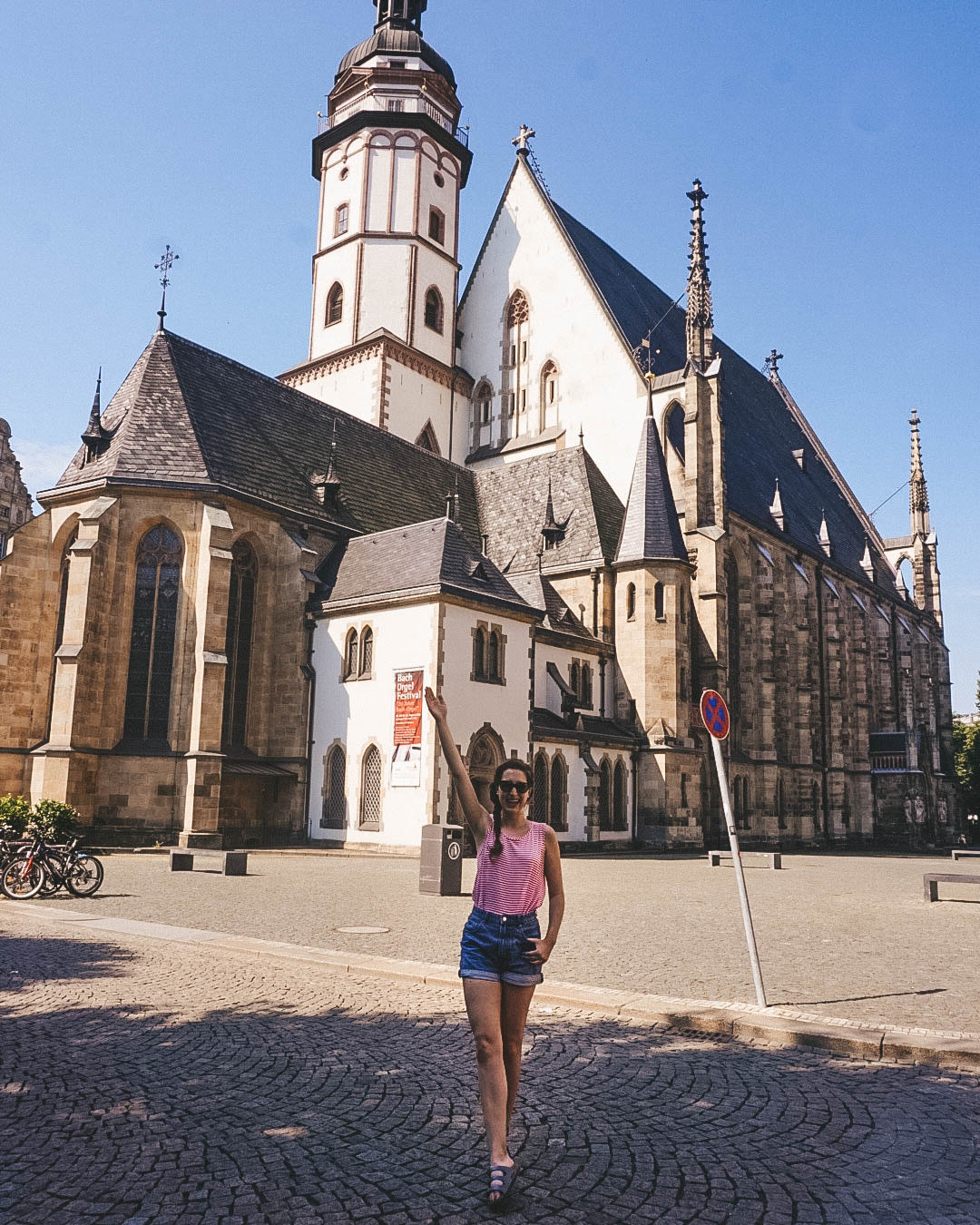 After my weekend escape to Hamburg a couple weeks ago, I was eager to explore another German town. With my birthday fast approaching, I thought it only fitting to give myself a day off so I could enjoy a long weekend in Leipzig, Germany. After three months at home due to Coronavirus stay home orders, I wasn't yet ready to dive into full-blown travels (i.e. being away from home for a week or more). Since the train ride from Berlin to Leipzig lasts just an hour — and because I'd heard some amazing things about Leipzig — a few days in this beautiful university city seemed like the perfect birthday getaway.
I was pleasantly surprised by how much there was to do and see in Leipzig. Not only that, but the city's history is absolutely fascinating! Leipzig is one of those cities that Germans are well aware of, but that pass under the radar of most Americans. In that regard, I'd label Leipzig as an underrated city despite it being one of the largest in Germany and it's having played a major role in Germany's music scene for generations. Not to mention its role in the Peaceful Revolution in 1989, which led to the eventual fall of the Berlin Wall.
But I'm getting way ahead of myself. In a nutshell, Leipzig is amazing and it should definitely be on your Germany bucket list. It'd make a great day trip from Berlin, but two or three full days in the city would be ideal. Here are some of the best things to do in Leipzig, Germany, in no particular order.
Where to Stay in Leipzig
Before diving into what to do in Leipzig, I wanted to briefly mention where I stayed in the city. I'm normally an AirBNB or hostel girl, but since the tourism industry took such a hit during the pandemic I wanted to do my part and support the local economy as much as possible. I wound up staying at the Hyperion hotel, which is right next to the main train station.
The Hyperion opened up right before the pandemic began and had to shut its doors almost immediately. As such, the hotel was spick and span when I stayed there and I was so impressed with the rooms and overall service. Compared to my usual budget, the Hyperion was on the higher end, but it's still very much on the "normal" price spectrum and the service is truly stellar. Highly recommend if you're looking for a place to stay in Leipzig!
Full disclosure: a good friend of mine works at the corporate H-Hotel office and got me a friends and family discount for my stay at the Hyperion. However, I paid for the hotel room myself and I'm mentioning my stay there because I really liked it that much!
Take a Walking Tour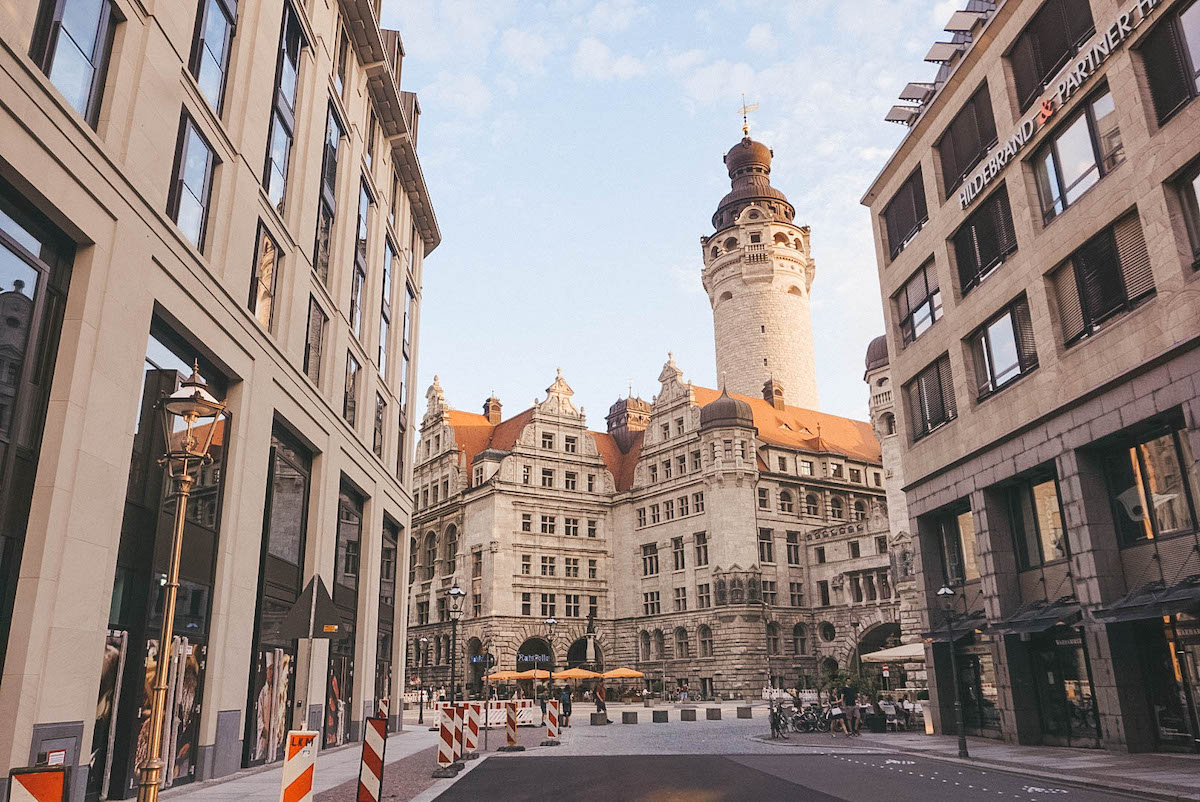 The first thing I look up when planning a trip to a new city is whether or not free walking tours are available in the area. Although I'm normally not a fan of group tours, there's something so wonderful about a walking tour. You just can't beat getting a local's take on the city's history! The free walking tour I took in Leipzig lasted about 2.5 hours and was essentially a crash course in the city's history from the time it was founded to the present day.
Historically, Leipzig is one of Germany's most important cities. It sits on the crossroad between two major trading routes, the Via Imperii and the Via Roma. These trading routes flourished during the time of the Holy Roman Empire, and to change from one route to another you had to pay fees in Leipzig. You can connect the dots to understand where most of Leipzig's money was made. Another interesting tidbit of Leipzig's history I learned on the tour was its role in the classical music culture. Bach lived and worked in Leipzig for the 27 years leading up to his death, and during this time (and for years afterward) any composer worth his salt performed at least once in Leipzig.
No matter what aspects of history you're most interested in, I highly recommend booking a spot on a walking tour of the city. You'll be shocked at how important this "underrated" city really is! 
Visit the Museum der Bildenden Künste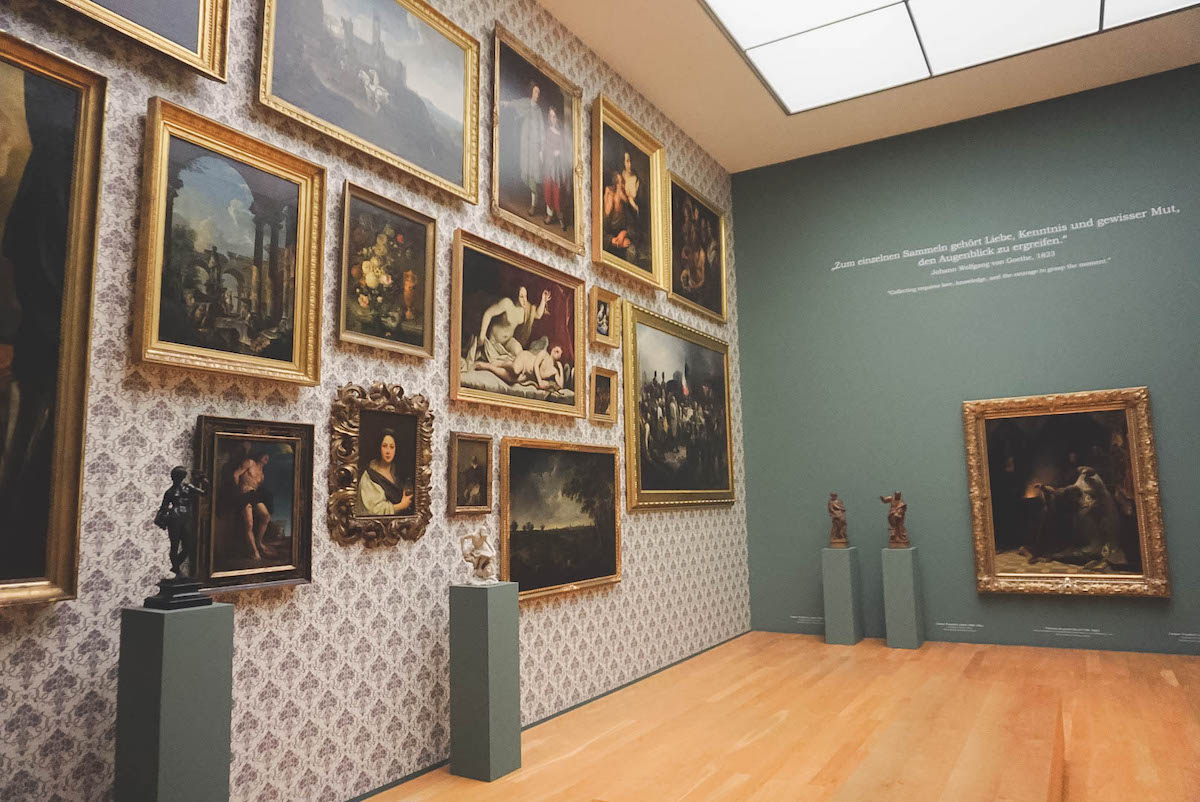 Calling all art lovers! The Museum of Fine Arts is one of the best-known attractions in Leipzig. The art museum has a little of everything; its collection spans over 500 years of art history, and they do a really good job of highlighting specific artists within their collection. When I visited, there collections seemed to emphasize German artists in particular. Having grown up the US, I found it interesting to compare works by famous German artists to the American artists I'd grown up learning about — how their lives differed, what inspired them, and so on. The art museum is big enough to spend upwards of three hours there, so plan your day accordingly!
Pop into Thomaskirche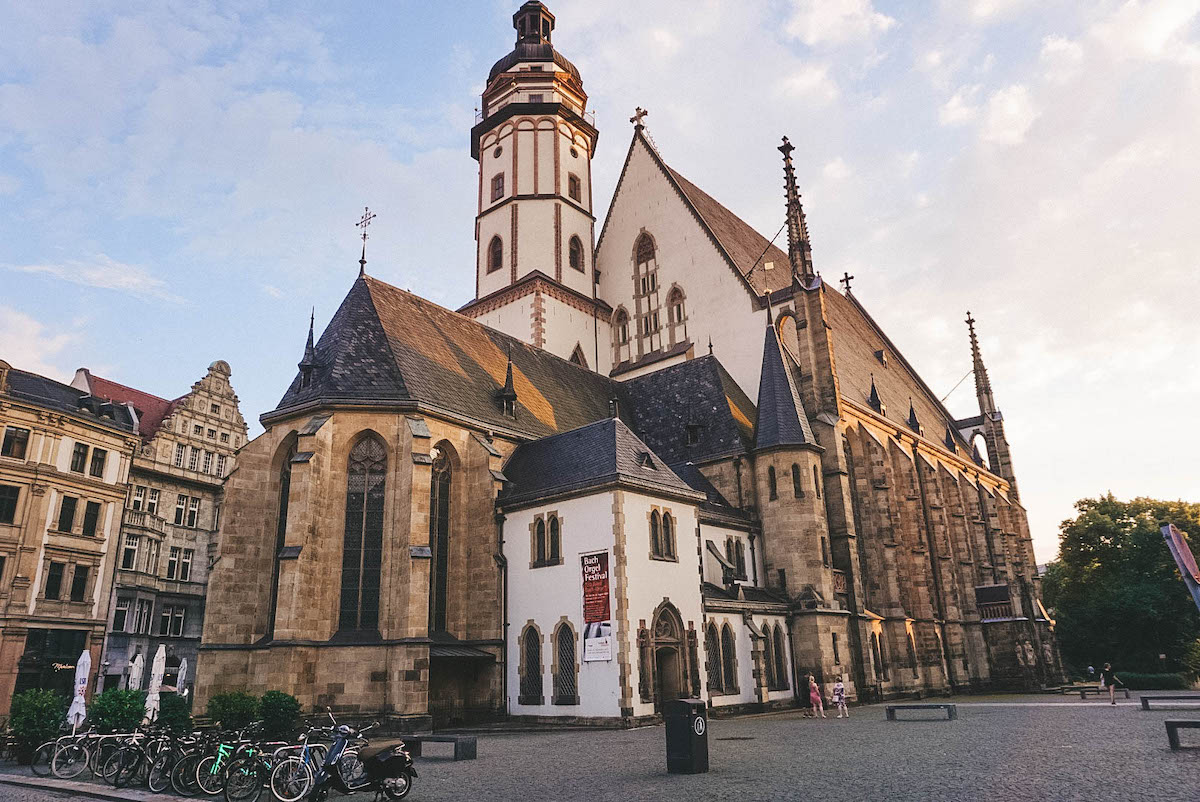 One of the most famous churches in Leipzig, St. Thomas Church is where Johann Sebastian Bach worked for almost 30 years before his death in 1750. During his time in Leipzig, Bach wrote some of his most famous works, such as the St. Matthew Passion. St. Thomas Church was badly damaged by Allied bombing during World War II, but it's been beautifully restored. It's well worth visiting this historic church — if you're lucky, you'll stumble in while the world renowned St. Thomas Boys' Choir is practicing! I happened to visit the church right when they began rehearsal, and I was blown away by their singing. You'd never guess that the oldest boys were just 18 years old just by hearing them sing.
Pop into Nikolaikirche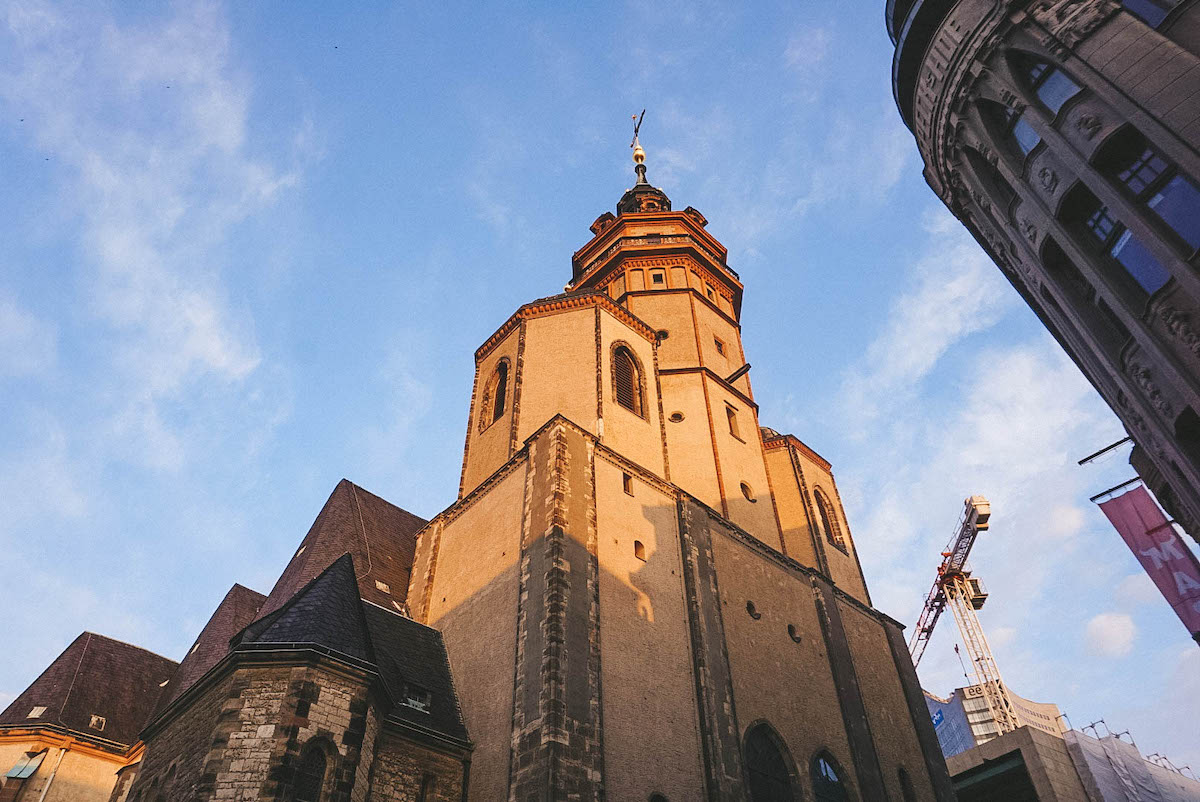 Another famous (and stunning) church in Leipzig is the St. Nicholas Church. Construction on the church began in 1165, and, like many old churches, it's been renovated many times. St. Nicholas Church is best known for being the site of the Monday Demonstrations between 1989 and 1991. During this time, people would gather outside the church to pray for peace and protest against the government of the German Democratic Republic. The Leipzig protests garnered the most attention worldwide, but many cities in Germany participated in the Monday Demonstrations. In addition to its fascinating role in the demonstrations, St. Nicholas Church is just plain beautiful. The interior is painted in shades of sage green and light pink — an unlikely combination in a place of worship, but it makes for an ethereal ambiance.
Visit the Museum in the Altes Rathaus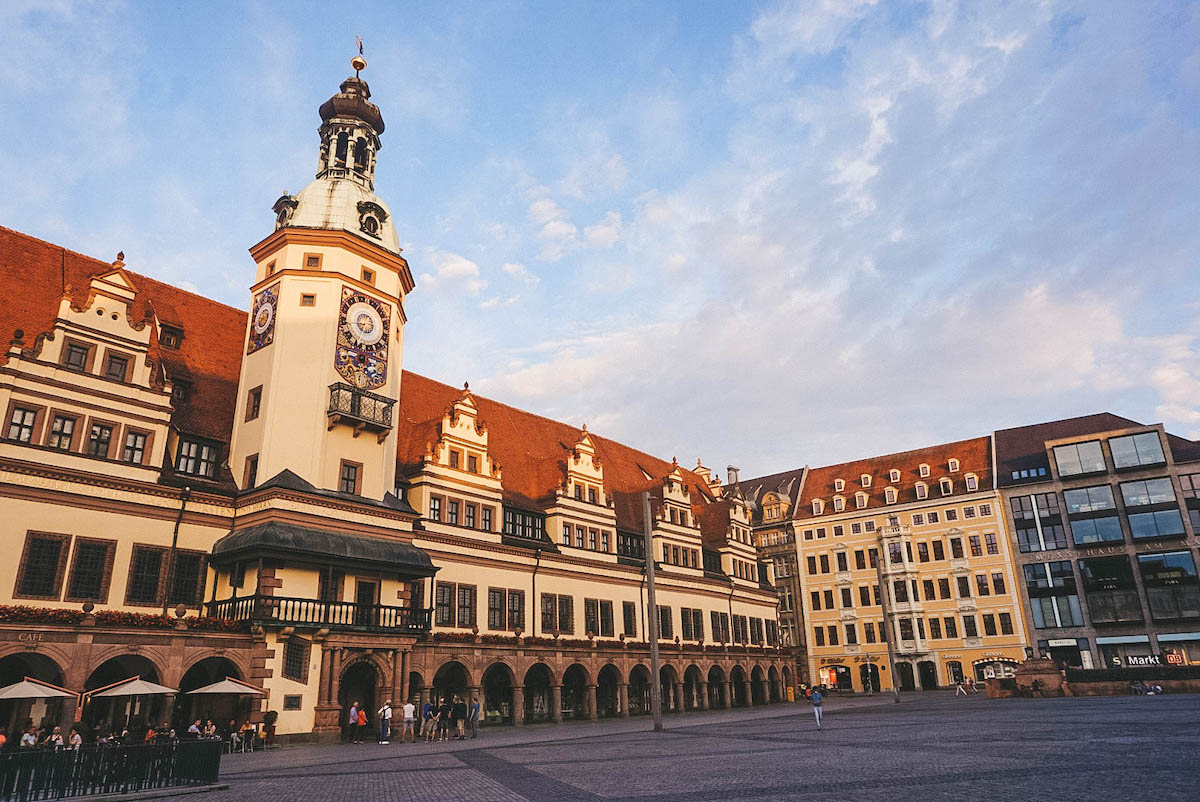 It's impossible to miss the Old Town Hall in Leipzig's city center. The Renaissance building looks like something from a fairy tale, and it's now home to the museum of the city of Leipzig. The museum walks you through Leipzig's complete history and highlights key moment's in the city's history that shaped it into the place it is today. Most of the rooms have been refurbished to accommodate the exhibits, but some rooms were left as is so you can get a sense of what the Old Town Hall looked like when it was used for governmental purposes. Give yourself at least 2.5 hours to explore the museum. There are two large levels to go through, and there's a ton of information to digest while you're there.
Visit the Völkerschlachtdenkmal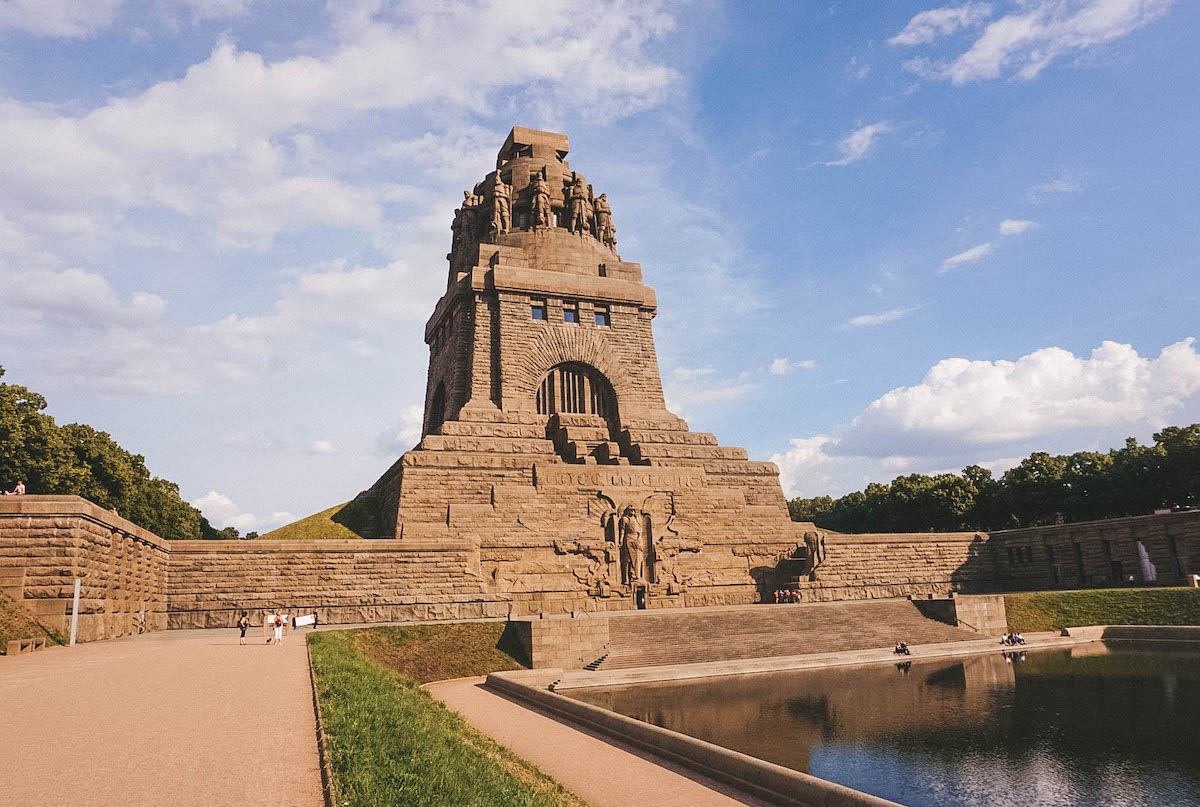 This is the one attraction I wished I'd known more about before visiting it. The Völkerschlachtdenkmal, or the Monument to the Battle of the Nations, was built in 1913 to commemorate the 100-year anniversary of the defeat of Napoleon at Leipzig. Photos don't do this monument justice. You guys, this thing is MASSIVE. I visited near the end of the day, and when I saw how big it was and how many steps I'd have to walk up to get a good view of the grounds I had to sit down and take a break before I attempted the climb up. I didn't realize that the monument contains a museum inside, and unfortunately I wasn't able to go in since I arrived too late in the day. However, the handful of plaques outside the monument were very interesting so the next time I'm in the city I'll definitely prioritize visiting it again.
One thing I wanted to highlight about the monument is that it was also built to boost national pride. During World War II, Hitler used the monument as a venue for his meetings in Leipzig. This information was highlighted on the plaques outside the monument, and the messaging was something to the tune of "this monument was built to commemorate a key part of our history, but the role the monument subsequently played during Hitler's time in power isn't one we're proud of. We're dedicated to keeping this monument open to the public so we can have open and honest conversations about the good and bad parts of our history."
I just wanted to highlight this aspect of the memorial given everything happening in the US right now concerning the Black Lives Matter movement. I thought the way the German government handled the messaging and continual maintenance of this historic monument was really well done.
Explore the Südfriedhof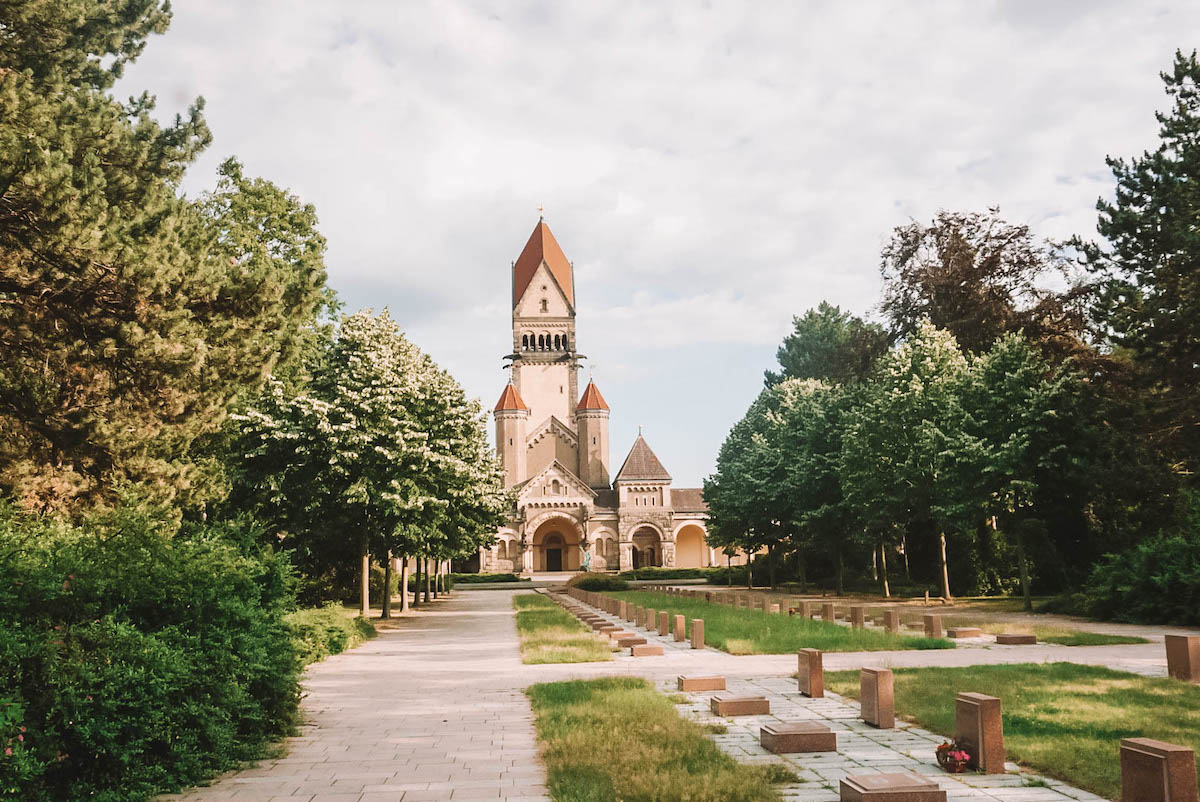 Just behind the Monument to the Battle of the Nations is the Südfriedhof, or South Cemetery. Established in 1979, it's the largest cemetery in Leipzig. Walking through the front gates of the Südfriedhof, you wouldn't immediately know it's a cemetery. The grounds are extensive and almost park-like in appearance, and there's a beautiful crematorium in the center that looks like an old mansion at first glance. I know wandering around old cemeteries aren't at the top of most people's bucket lists, but the Südfriedhof should be an exception. I visited at the end of my first day in Leipzig, and there was hardly anyone around. The grounds are lovely and very quiet, and it was the perfect restful way to end a busy day of exploration.
Visit the Grassi Museum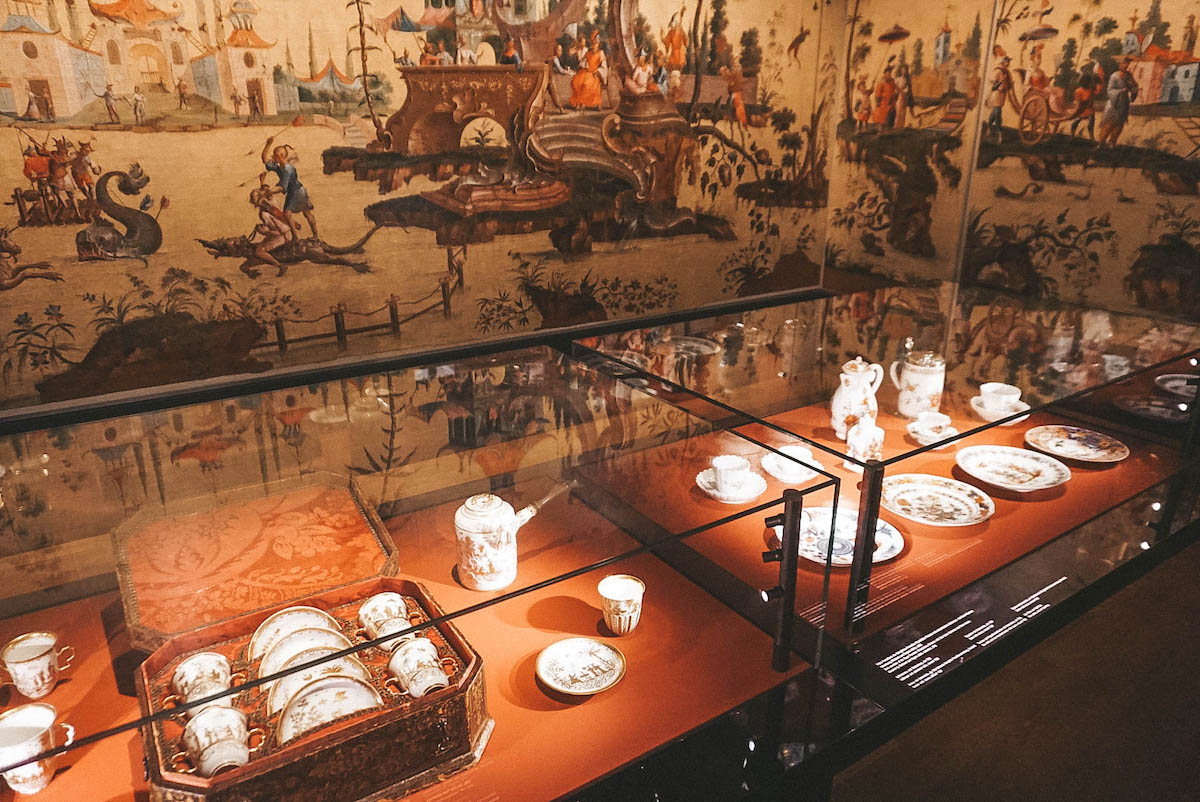 Yes, I really visited three different museums during my 48-hour stay in Leipzig. Out of all of them, I think the Grassi Museum was my favorite. There are actually three smaller museums within the Grassi Museum complex, the Ethnography Museum, the Museum of Musical Instruments, and the Museum of Applied Arts. You can buy a ticket for one, two, or all three of the museums at a very fair price. I visited the Museum of Musical Instruments and the Museum of Applied Arts. The musical instrument museum was nice, but incredibly small (also note that the signage was all in German). I loved the Museum of Applied Arts though! Essentially, it's a decorative arts museum that spans from ancient times today. I'm mildly obsessed with home décor, so exploring an entire museum dedicated to it was a dream.
If you're still reading this post, congrats! You made it to the end! I didn't intend to ramble so much about my time in Leipzig, but it's such a unique, fascinating city that I just had to over-share. There are even more things to do in Leipzig that I didn't have time for, but I'll definitely be returning. Now that I've seen and done most of the major attractions, I feel comfortable popping down for a day trip here and there when the mood strikes.
Tell me: What's one underrated city you think deserves more attention?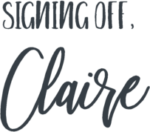 More posts you'll love:
Save this post to Pinterest!