Planning a trip to Berlin and aren't sure where to go or what to see? This Berlin 3-day itinerary makes it easy to see the city's top attractions, plus a few lesser known areas that locals love! 
First time visitors to Berlin often don't grasp just how big the city is until they arrive, at which point they realize they need to rearrange their itinerary so that they're not wasting half the day on the subway. And with so many things to do and see, how can you possibly fit everything into your trip?
Well, you can't. I've been living in Berlin since 2019 and I still haven't experienced all that the city has to offer. However, I've seen a whole heck of a lot and finally decided to pour my knowledge into a detailed 3-day itinerary to make your travel planning even easier.
My goal with this Berlin 3-day itinerary is to take you to places that locals also love so that you get a real feel for the city and don't just see the absolute most touristy things (although you'll see the top attractions as well!).
The suggested timing given for each activity is obviously just an estimate. You might take more or less time to visit a museum or exhibition, and there are so many ways to customize this itinerary to suit your own time constraints and tastes! So consider the suggested time the bare minimum needed if you're just looking around and taking it all in.
Table of Contents
Click "show" to see the full table of contents for this post. You can jump around the post as desired by clicking on the individual sections listed below.
A Very Quick Overview of This Itinerary
This is a long post with lots of details, so for those of you who just want a high level overview of the suggested 3-day Berlin itinerary, here it is:
Day 1
Alexanderplatz
Museum Island
Berlin Cathedral OR Humboldt Forum
Unter den Linden
Brandenburg Gate
Holocaust Memorial
Reichstag
Day 2
Charlottenburg Palace and Gardens
Kurfürstendamm
Gendarmenmarkt
Checkpoint Charlie
Tiergarten
Day 3
Palace of Tears (Tränenpalast)
Hackescher Markt
East Side Gallery
Oberbaum Bridge (Oberbaumbrücke)
Markthalle Neun
Landwehr Canal (in Kreuzberg)
Day 1 in Berlin: Top Attractions in the City Center
Since you only have three days in Berlin, expert to have three full days ahead of you. This first day will involve a lot of walking, but on the plus side you'll only need two subway tickets! (One to reach Alexanderplatz and then another to depart from Tiergarten park). 
I recommend starting your day early (no later than 10am) so that you have time to visit one of the museums mentioned, if desired, and can take your time enjoying Berlin's top attractions!
Alexanderplatz
Time needed: 1 hour (more if going up the TV tower)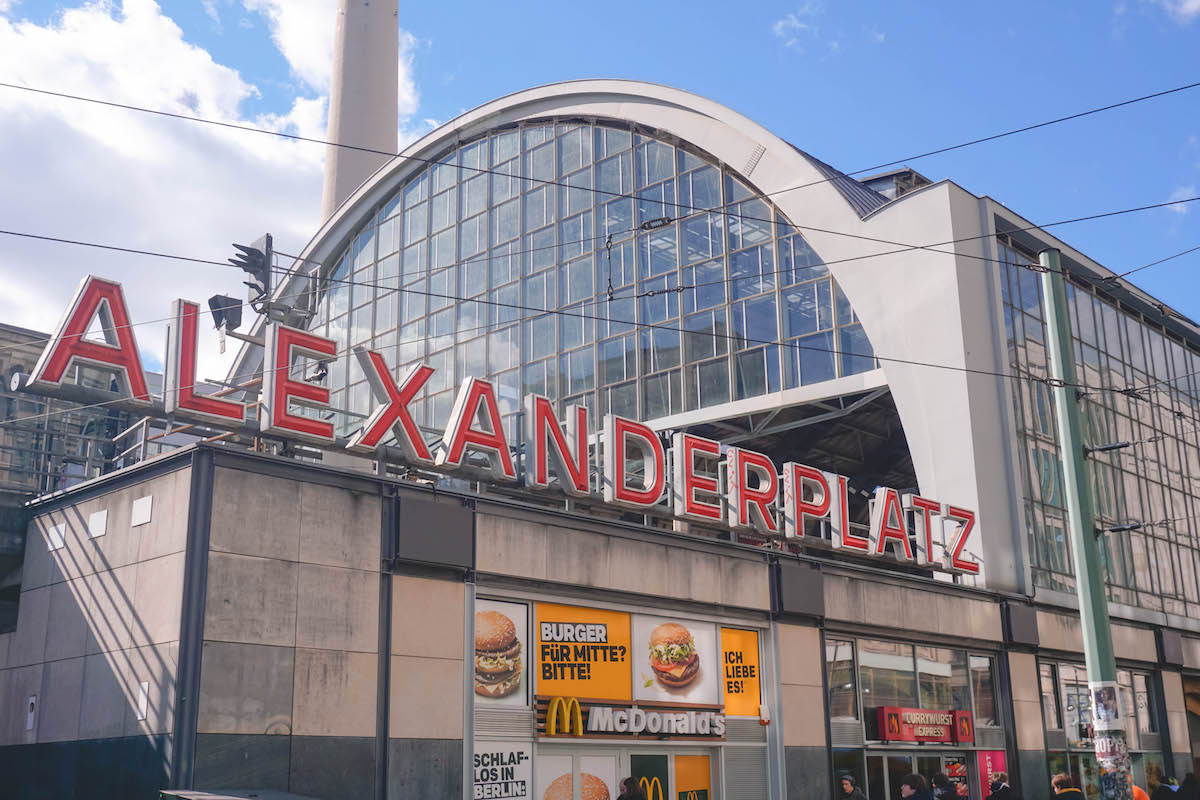 Alexanderplatz is the starting point of this three-day Berlin itinerary. It's the beating heart of the city center and is home to one of Berlin's most famous sights — the TV Tower.
When you exit the subway station and begin your explorations around Alexanderplatz, know in advance that it's not a pretty place. However, it's one of the most historically important areas of the whole city!
You see, Alexanderplatz served as the center of East Berlin during the Soviet occupation in the Cold War era. The remnants of that no-nonsense, low-cost style of architecture can still be seen in and around Alexanderplatz to this day.
Be sure to read my guide to Alexanderplatz for a full list of things to see and do here. I personally don't think the TV tower is worth paying to go up, as there are other (cheaper) viewpoints you'll have access to later on in this itinerary.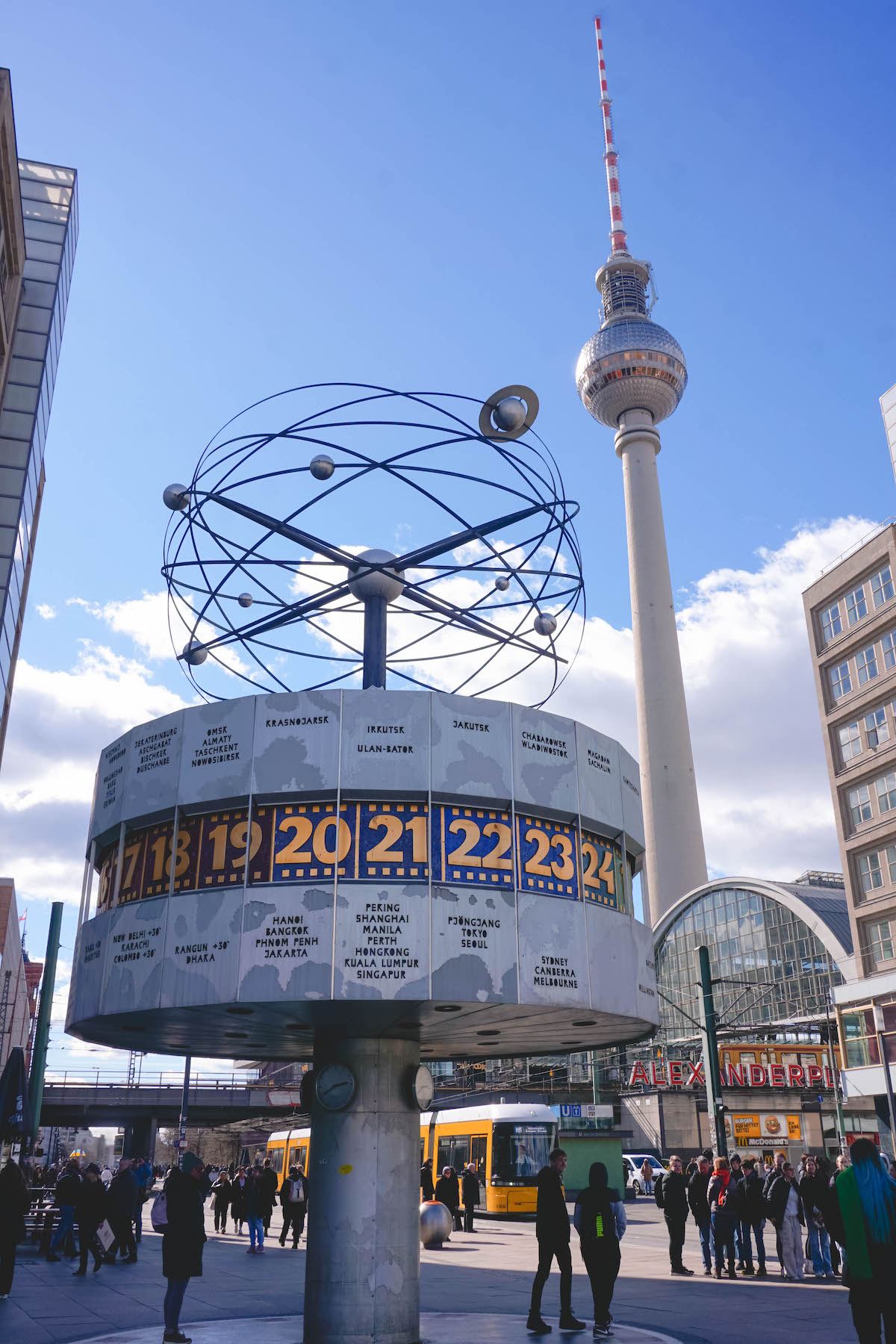 In addition to the TV Tower (which is impossible to miss!), look for the following attractions at Alexanderplatz:
World Clock — The 24 time zones of the world are represented on the clock. After it was restored post-Cold War, some of the cities had to be removed or rearranged because they'd been listed under the wrong time zones!
Rotes Rathaus (Red Town Hall) — A stunning red brick building that still serves as Berlin's city hall. You can visit for free from Monday to Friday between 9am and 6pm.
St. Marienkirche (St. Mary's Church) — Best known for its 22-meter long fresco titled the "Dance of Death." The fresco is now in fragments, but it dates back to the 1480's and is absolutely worth seeing.
Museum Island (Museumsinsel)
Time needed: 1 to 3 hours (it depends on if you enter any of the museums; read my recommendations below)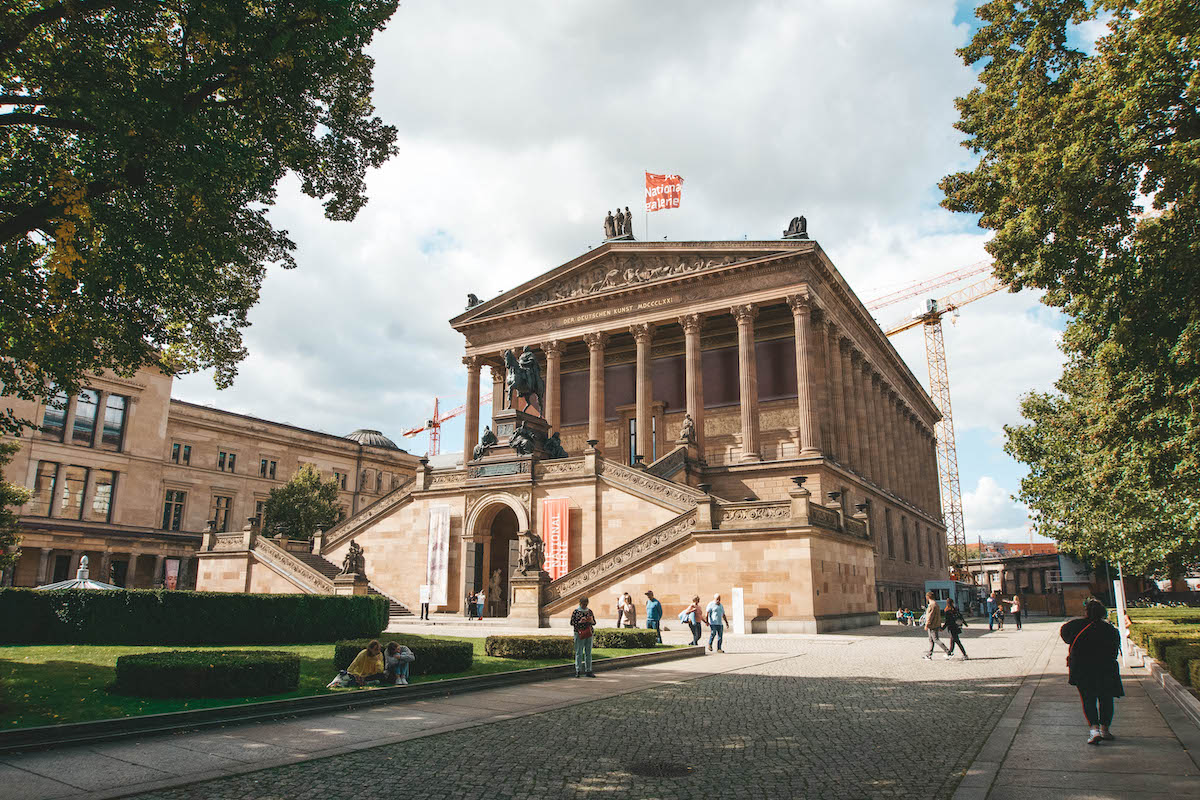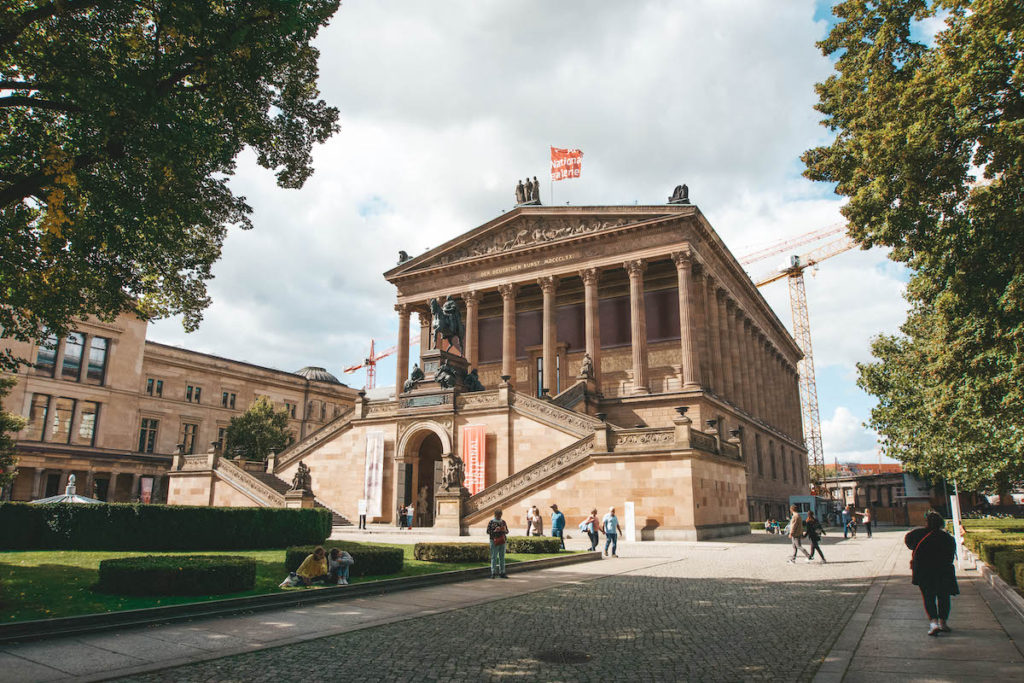 Whether you have 24 or 72 hours in Berlin, no trip to the city is complete without a visit to Museum Island. It's a UNESCO World Heritage site that's home to five world-renowned museums.
You can spend a full day going through the museums on Museum Island – there's 5, after all! However, with only 3 days in Berlin you'll have to be picky about which museum you visit – if you decide to visit any at all. I suggest picking one museum and spending about 2 hours inside.
My top pick would be the Alte Nationalgalerie, which is one of those incredible museums where the building itself is as much a work of art as the paintings it houses. The Alte Nationalgalerie has an extensive collection of art that ranges in style from the romantic to neoclassical.
Another favorite of mine is the Altes Museum, which was the first ever public museum in Berlin. Inside the museum there's a gorgeous rotunda that's modeled after the Pantheon in Rome. The Altes Museum exhibits the city's collection of classical antiquities.
Even if you don't have the time or desire to visit a museum, you should still visit Museum Island to enjoy the architecture. While you're there, find a spot to lay out on the grass in front of the Cathedral (called the Lustgarten).
Berlin Cathedral OR Humboldt Forum
Time needed: 1 hour to 90 minutes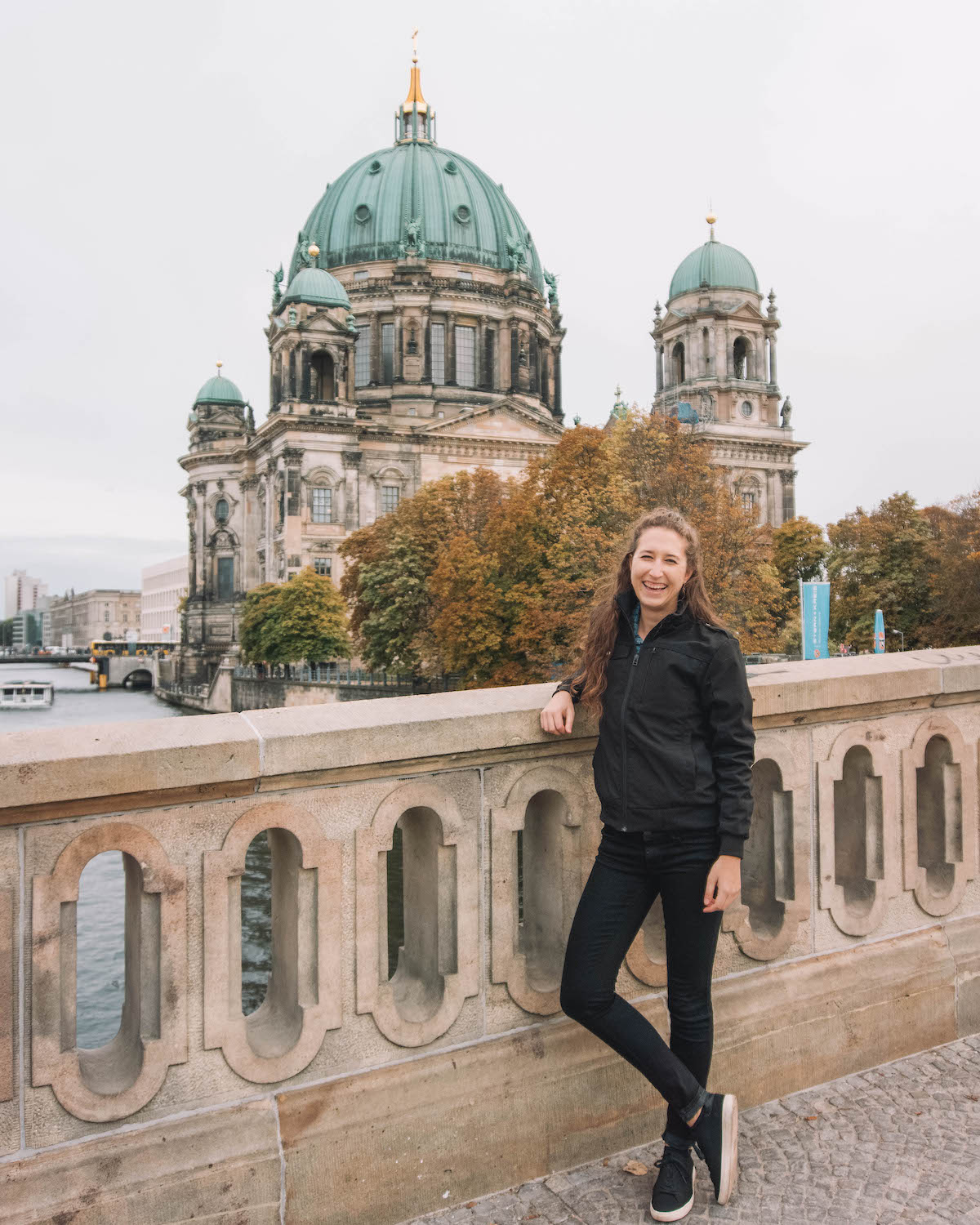 You can't see all of the amazing things Berlin has to offer in just three days, so you're going to make some tough choices on day 1. After exploring Museum Island (and possibly going into one of the museums!) you can either visit the Berlin Cathedral OR the Humboldt Forum.
Both the Cathedral (image left) and the Humboldt Forum (image right) boast a spectacular view of the city from their top level (from the dome at the cathedral or on the rooftop terrace of the Humboldt Forum).
Here's a breakdown of what makes each site unique so you can pick your favorite:
Berlin Cathedral: Costs 10 Euros to enter, which includes entrance to the nave, the Hohenzollern crypt beneath the church (currently closed for renovations), a small exhibit on the first floor detailing the architectural plans of the church, and a view of Berlin from the top of the church. You need about an hour to 90 minutes to see the entire church and climb the dome for that epic view.
Humboldt Forum: Free to enter the museum space, but the rooftop terrace costs 3 Euros if you want to see the view of the Cathedral, Lustgarten, Unter den Linden, and the TV tower. You don't have to stay and look through the exhibitions at the Humboldt Forum if you don't want to! But just so you know what's here, the top two floors house exhibitions on the history of Africa, Oceania, Asia, and the Americas and are explained through the lens of colonialism and its lasting impact on each region.
Unter den Linden
Time needed: 45 minutes to 1 hour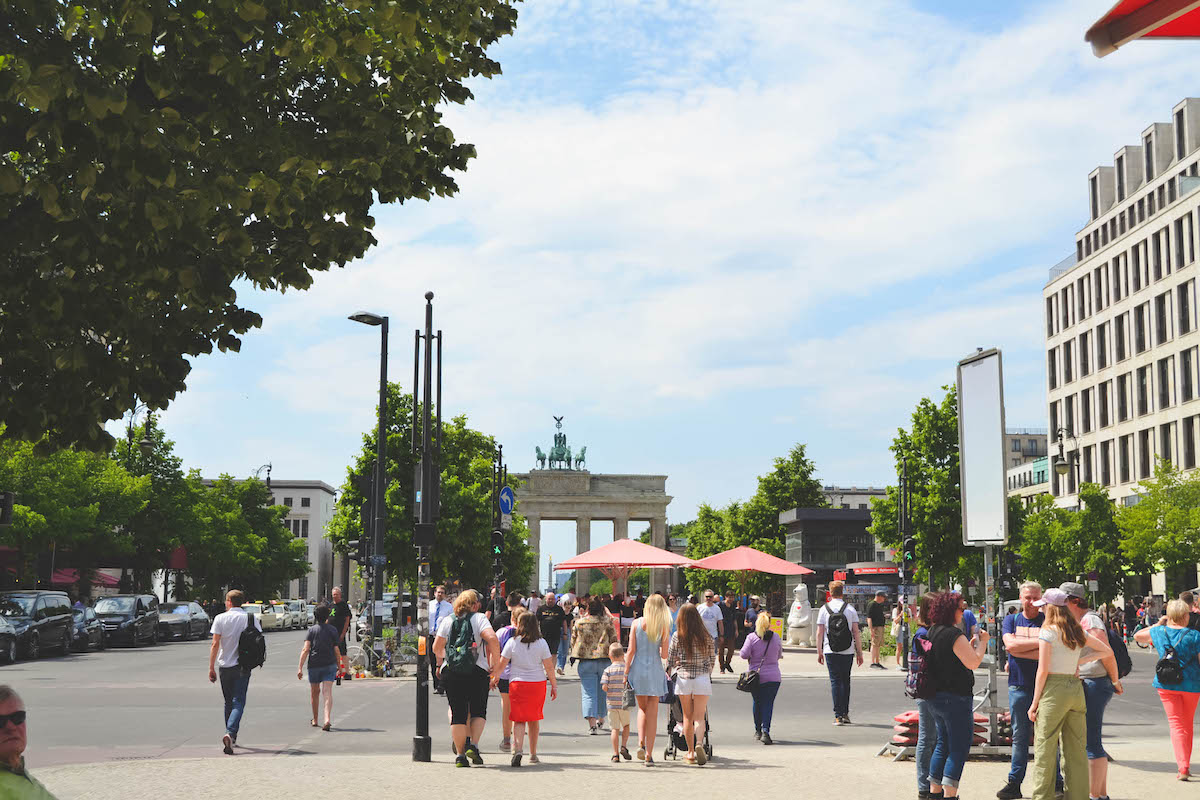 Unter den Linden is a can't-miss attraction in Berlin! The wide boulevard is lined with linden trees (hence the name), which are associated with Freya, the Germanic goddess of truth and love.
Unter den Linden initially connected the royal palace (now Museum Island) to the royal hunting grounds (Tiergarten Park, also on this itinerary!) in the 15th century. Under Frederick the Great, the road was transformed into a boulevard comparable to the Champs-Elysee in Paris.
The linden trees you'll pass on your walk from the Museum Island area to the Brandenburg Gate date back to the 1950s. The trees that had lined the boulevard before World War II were cut down by the Nazis either to make way for a new tram line, or to use as firewood.
You can easily walk along Unter den Linden to the Brandenburg Gate. From the Cathedral, the boulevard is roughly 1.5 kilometers long and you'll need about 30 minutes to reach the gate.
Along the way, keep an eye out for:
The impressive equestrian statue of Frederick the Great
Staatsoper (Royal Opera House)
Humboldt University
Bebelplatz (with its memorial to the Nazi book burnings)
Neue Wache (it looks like a church, but it's a memorial to the victims of war and dictatorship)
German History Museum (housed in the former arsenal building)
… and more!
Brandenburg Gate
Time needed: 30 minutes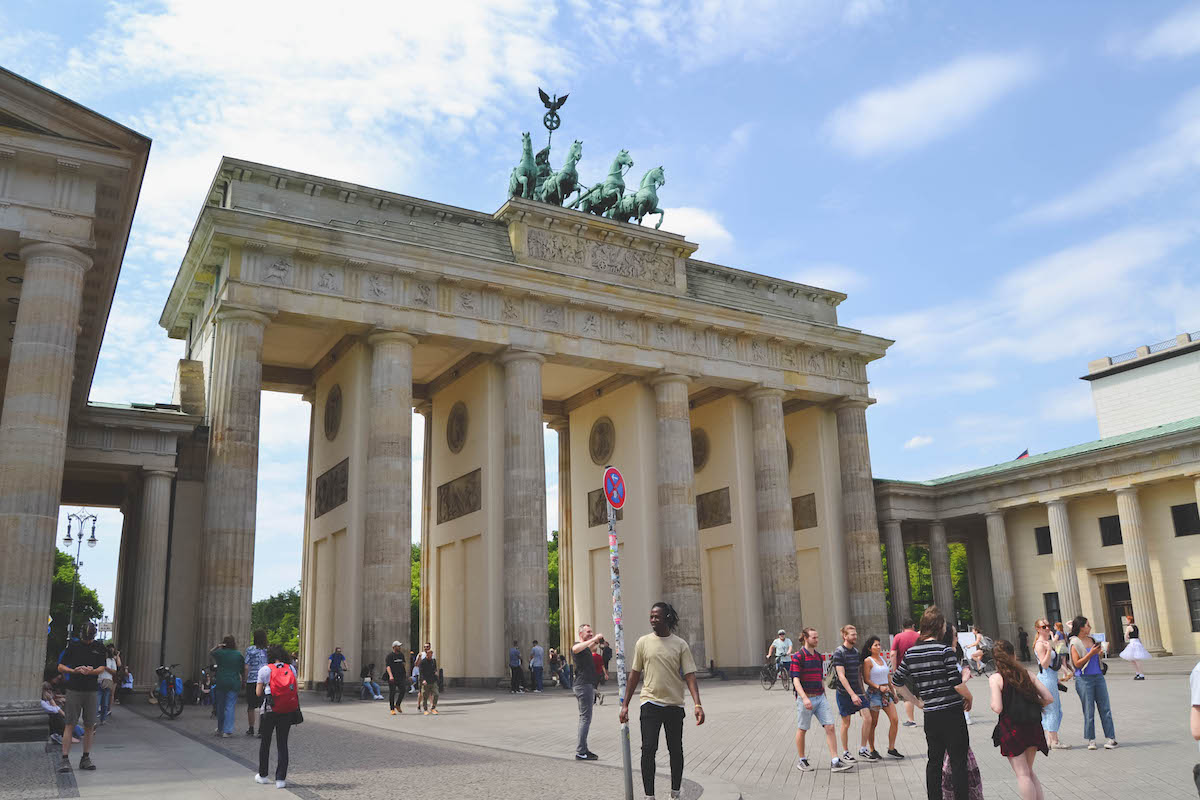 The Brandenburg Gate is one of the most iconic sites in all of Germany. It's a symbol of unity in Berlin and many key moments in German history have occurred here.
US President Ronald Regan uttered the words "Mr. Gorbachev, tear down this wall!" in front of the gate in 1987, and during the Cold War there was a viewing platform here from which visitors to West Berlin could get a glimpse of the East.
What was once a mere gateway meant to impress visitors to Berlin's famous Unter den Linden boulevard has become so much more since its completion in 1791.
Memorial to the Murdered Jews of Europe
Time needed: 30 minutes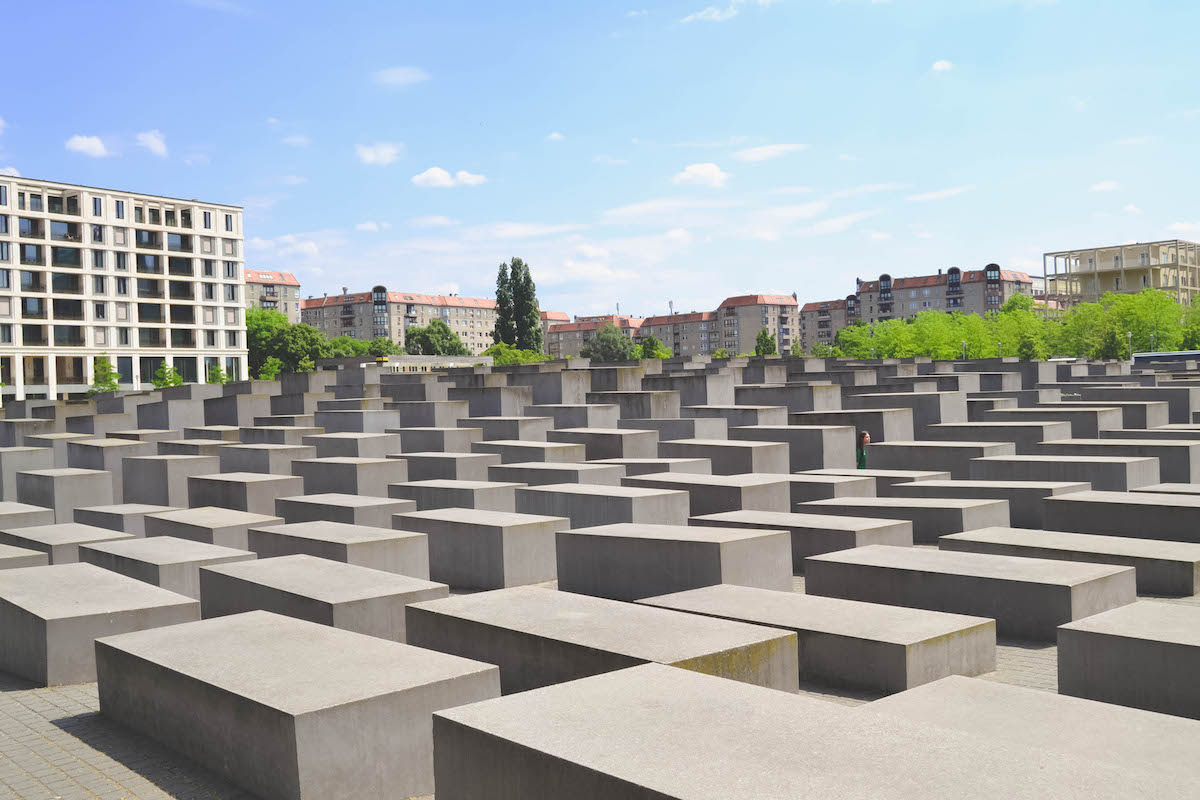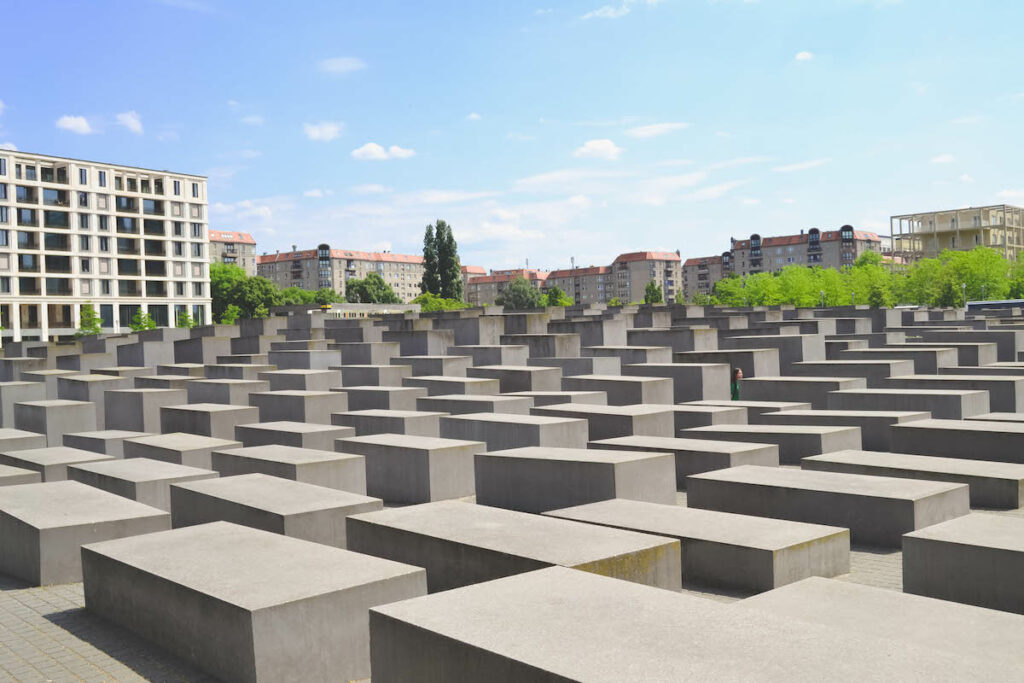 A short walk from the Brandenburg Gate is The Memorial to the Murdered Jews of Europe. The memorial is a sobering reminder of the thousands of Jews who lost their lives under the oppressive Nazi regime. 
The memorial is made up of 2,711 concrete slabs spanning 19,000 square meters. As you wind your way further around the maze of concrete slabs, the ground dips slightly below you and it feels like the concrete is rising up to suffocate you. This effect was intentional and is meant to encourage reflection.
Please note: It is highly disrespectful to take selfies in front of or within the memorial. Also, do NOT stand or sit atop the concrete slabs.
Reichstag
Time needed: 90 minutes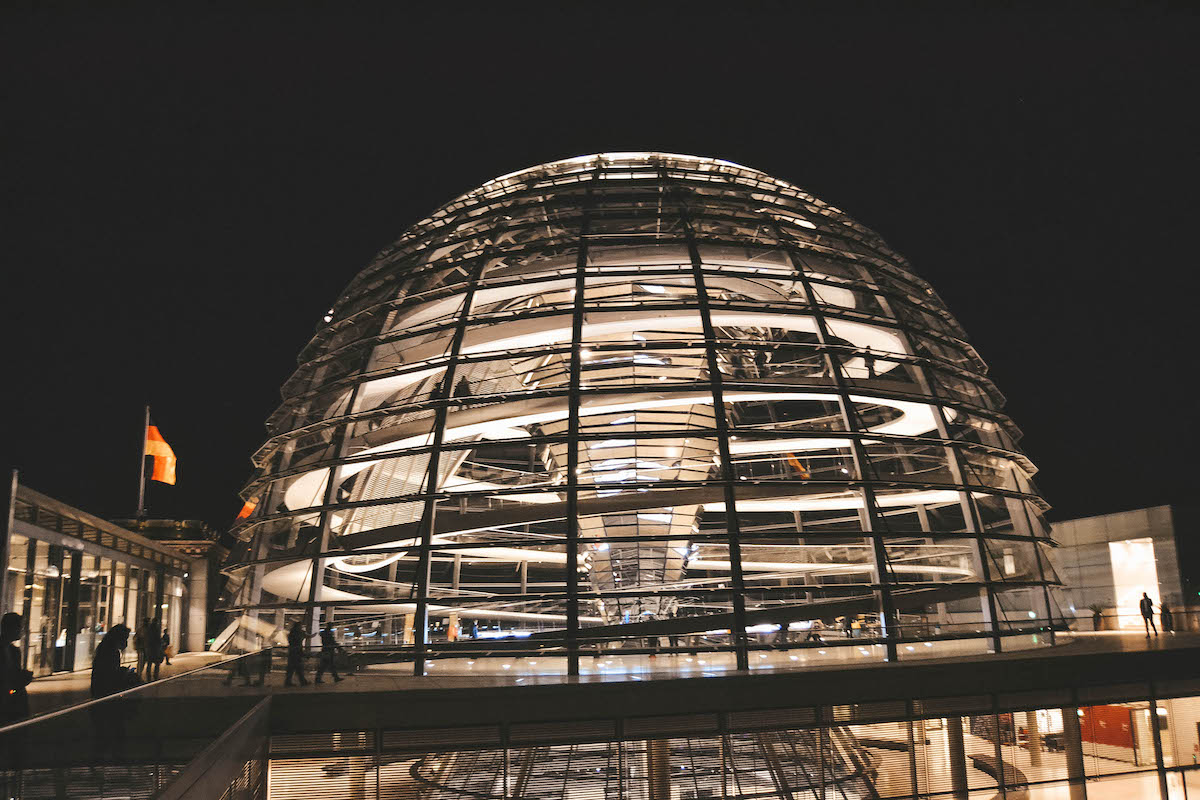 The soaring glass dome of the Reichstag is at once beautiful and symbolic.
The Reichstag Fire of 1933 was used by the Nazi party to claim that communists were planning to overthrow the German government. The constitutional act that resulted from this claim effectively allowed the Nazi party to gain momentum and take control of the country.
When the Reichstag dome was rebuilt in the 1990s, it was decided to build the structure out of glass. The glass dome represents Germany's desire to move away from its Nazi past and move towards a future of unity and democracy.
I recommend ending your first day in Berlin with a tour of the Reichstag. Tickets are free, but you have to book them in advance. You must also bring an internationally-recognized form of ID with you, such as a passport.
A tour of the Reichstag includes access to the glass dome as well as a free audio guide that details the history of the buildings and Germany's parliament. There are also guided tours of the Reichstag building, but you must submit your request to join a tour prior to visiting.
If possible, try to book a time slot around sunset. Within the glass dome, you'll have a 360º view of the city, and watching the sun go down from the Reichstag building is an unforgettable experience!
Day 2 in Berlin: Palace Visit, Window Shopping & More Sightseeing
Day two in Berlin will take you out of the city center … and then straight back into it. I recommend buying a day pass for the subway since day one in Berlin included so much walking. Plus, you'll have to take the subway a few times since the activities on day two are more spread out from each other.
Charlottenburg Palace and Gardens
Time needed: 3 to 4 hours
Reader, welcome to my favorite spot in all of Berlin! Charlottenburg Palace is a regal oasis in the middle of the city. The palace was completed in 1699 and was originally intended to be the summer palace of Queen Sophie Charlotte (after whom the palace and surrounding neighborhood of Charlottenburg are named).
Give yourself at least three hours to leisurely explore the palace and grounds. Within the palace, you'll find lovingly refurbished rooms, galleries, and halls, as well as literal treasure troves such as the Silver Vault and the Porcelain Cabinet.
If you don't have the budget or desire to enter the palace, you can (and should!) still visit the gardens and parkland for free. In the summer, you'll find sheep grazing on the grounds. In the winter, the front entrance of the castle is home to one of Berlin's finest Christmas markets.
For more details about Charlottenburg Palace — plus plenty of photos to convince you to visit! — be sure to read my detailed guide on Charlottenburg's royal gem.
Kurfürstendamm Shopping Street
Time needed: 1+ hours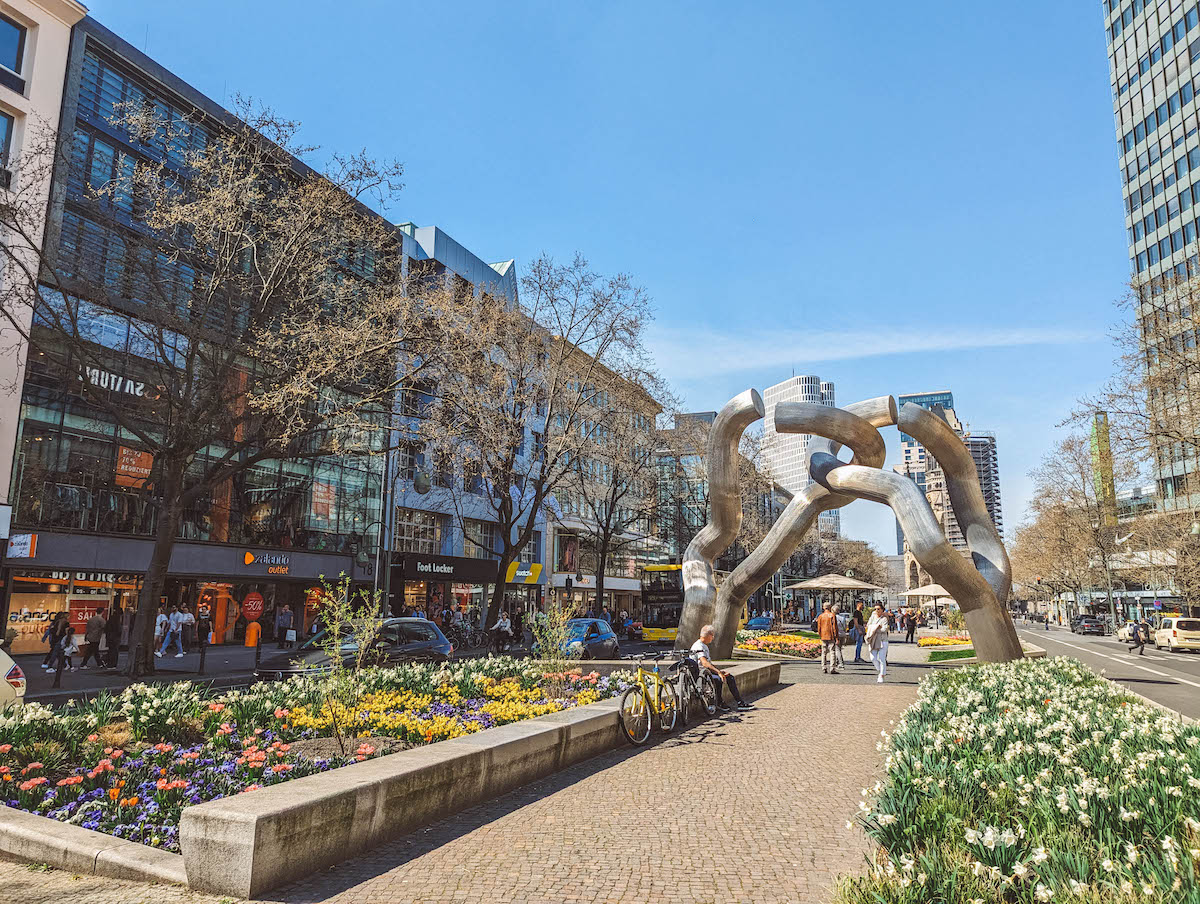 Take the subway (U-Bahn) to the U-Adenauerplatz station and walk down the Ku'damm until you reach U-Wittenbergplatz.
A stroll along the Kurfüstendamm (called Ku'damm by locals) instantly transports you back to old Berlin. Much of the city was bombed during WWII, but the Ku'damm has managed to retain some of its Old World charm. 
Most of the shops here fall into the luxury category (Louis Vuitton, Hermès, etc.) but there are also more affordable stores closer to the Zoologischer Garten train station (H&M, & Other Stories, Primark, etc.).
Kurfürstendamm: KaDeWe (Optional)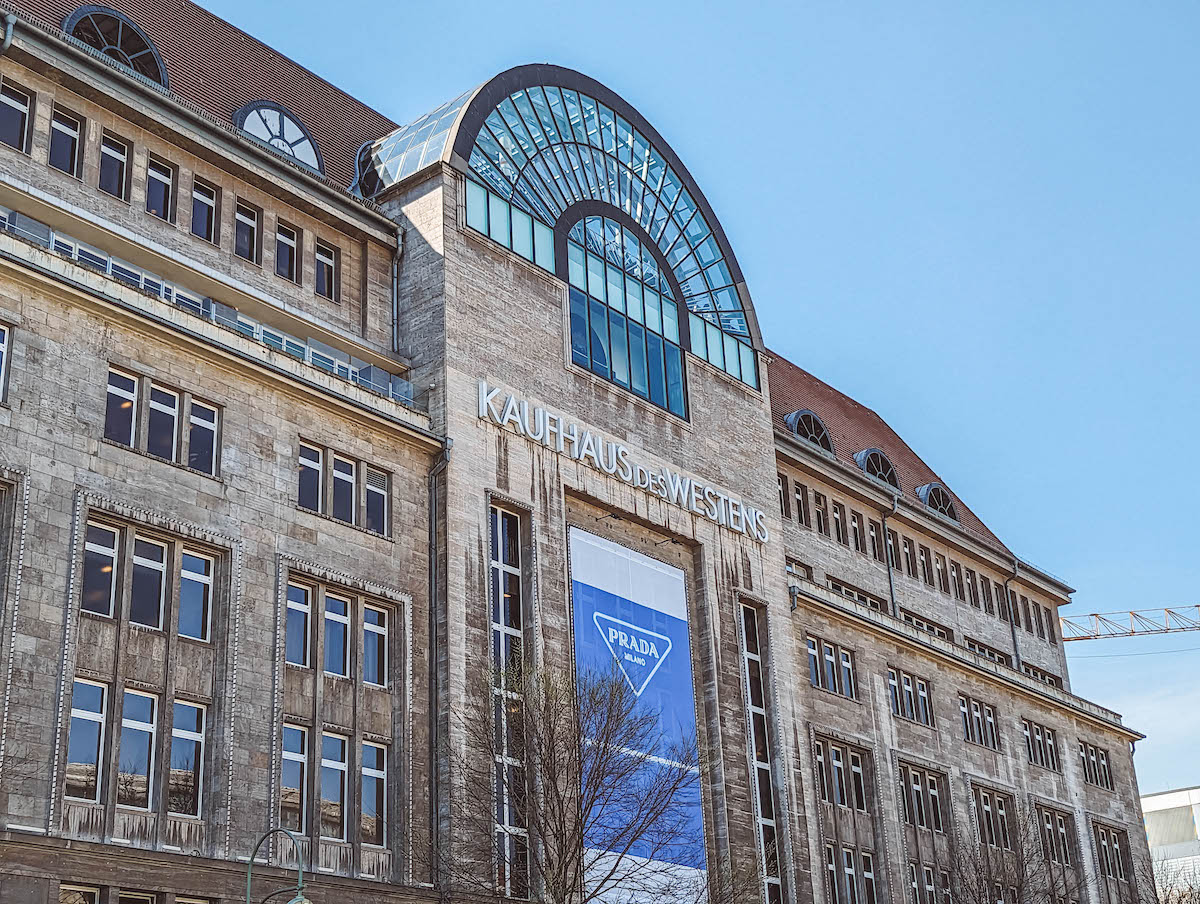 While strolling down the Ku'damm, be sure to pop into KaDeWe (Kaufhaus des Westens). Founded in the early 1900's, it's the second largest department store in the world, after Harrods in London!
Tip: Charlottenburg Palace and the Ku'damm are located within the posh neighborhood of Charlottenburg. If you fall in love with this area, here are even more things to do in Charlottenburg!
Gendarmenmarkt
Time needed: 1 hour (less if not entering the churches)
From Wittenbergplatz, ride the U2 subway line to the U-Hausvogteiplatz station. When you surface, you'll be treated to a spectacular view of Gendarmenmarkt, one of Berlin's prettiest squares.
The historic square is the site of the German Cathedral (Deutscher Dom), the French Cathedral (Französischer Dom), and the 19th century Concert Hall built by renowned Prussian architect Karl Friedrich Schinkel.
While at Gendarmenmarkt, be sure to pay a visit to the German Cathedral; it houses a free exhibit on the history of the German parliament. Even if you don't visit the exhibit, it's still worth visiting Gendarmenmarkt just to see the architecture!
Tip: Around the corner from Gendarmenmarkt is one of Berlin's oldest chocolate houses, Rausch. In the winter, I recommend heading to the top floor of the store to enjoy a mug of creamy hot chocolate at their cafe. Their chocolates also make for an excellent souvenir!
Gendarmenmarkt is currently under construction until 2024. However, the exhibit inside the German Cathedral remains open, and the Concert Hall is still putting on performances.
Checkpoint Charlie
Time needed: 20 minutes (more if visiting the Wall Museum)
Down the street from Gendarmenmarkt is yet another world-renowned Berlin landmark: Checkpoint Charlie. In October 1961, Checkpoint Charlie was the site of a tank standoff between American and Soviet troops. In total, the confrontation lasted for 16 hours — during which time people genuinely worried that World War III was about to begin.
Checkpoint Charlie is now a major tourist attraction, and I don't recommend lingering for very long here. However, it's worth taking a photo at the preserved crossing point where visitors from the West had their papers checked before entering East Berlin.
Tip: If desired, you can pay to enter the Wall Museum at Checkpoint Charlie. I've been once before and enjoyed it, but personally it's not a "must-see" museum in the city. As such, I left it off of this itinerary; you're welcome to visit if desired!
Tiergarten
Time needed: 2+ hours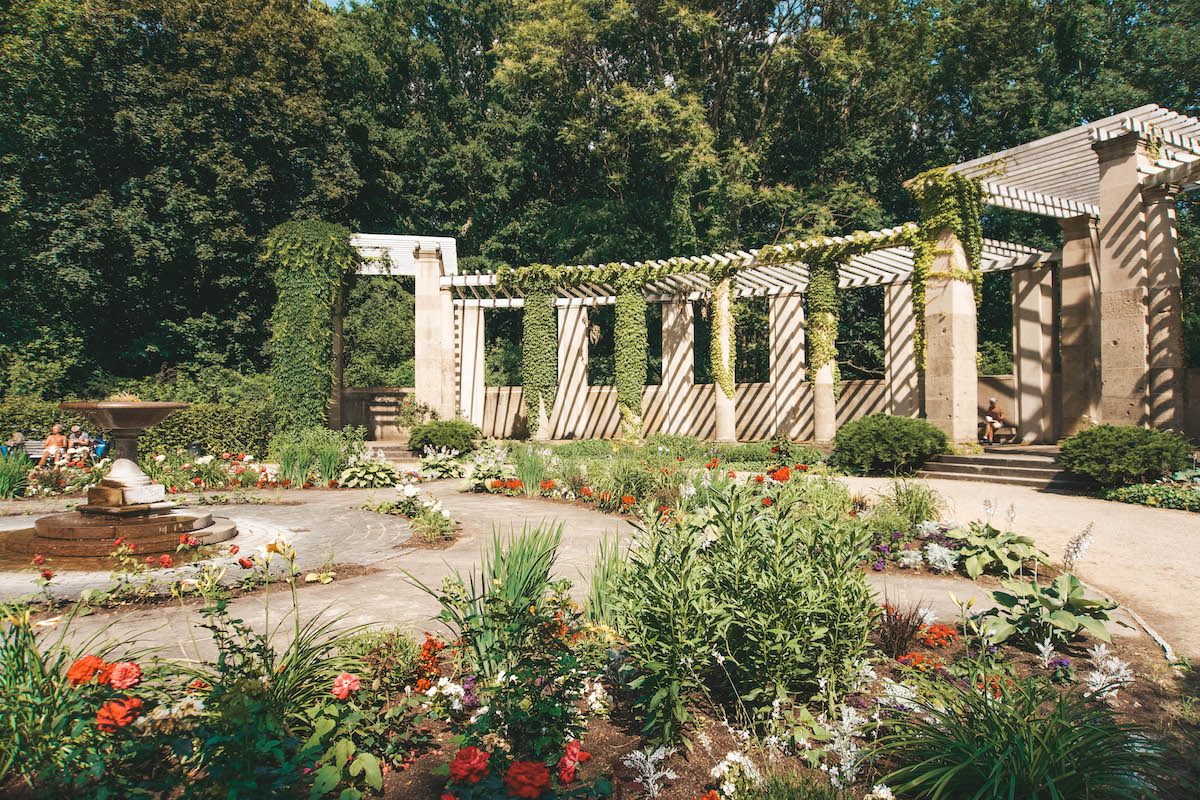 After another day on your feet, let yourself unwind in the Tiergarten.
From Checkpoint Charlie, it's a 15- to 20-minute walk to the park. It's a huge park with lovely meadows, statues, memorials, manicured gardens, and ponds scattered throughout — don't feel like you need to see it all! Find a shady spot under a tree or nab a free bench and relax.
Like all of the attractions mentioned in this itinerary, the Tiergarten has an interesting history. It was originally the royal hunting ground for King Friedrich III but was opened to the public in the 1830s. After WWII, the trees in the park were felled to use for fuel during a coal shortage.
Tiergarten: Victory Column (Optional)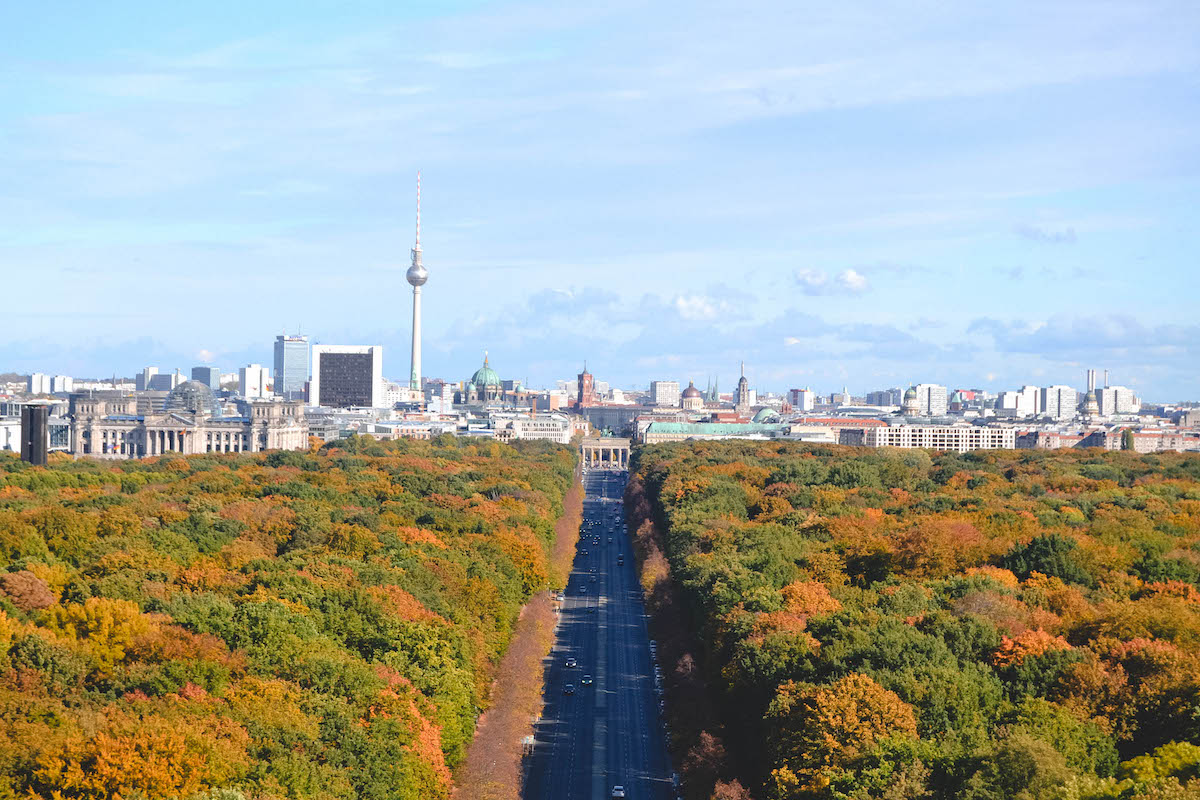 If you have the time, budget, and desire, make your way to the Victory Column at the center of the Tiergarten. It was built to commemorate Germany's victories against Denmark, Austria, and France in the 1860's.
You can pay a couple Euros to climb the 285 steps to the top of the tower for the most spectacular view down Straße des 17. Juni to the Brandenburg Gate.
Day 3 in Berlin: Cold War Sites & Local Hangout Spots
Your third and final day in Berlin will take you to some of the city's most famous Cold War sites. In the afternoon, you'll also get to explore parts of the Kreuzberg neighborhood, which is a popular hangout spot for locals.
We're wrapping up your three days in Berlin by covering a lot of ground, but I've broken down the day into manageable chunks. Buy a day pass for public transportation because you can't walk all of this!
Palace of Tears (Tränenpalast)
Time needed: 90 minutes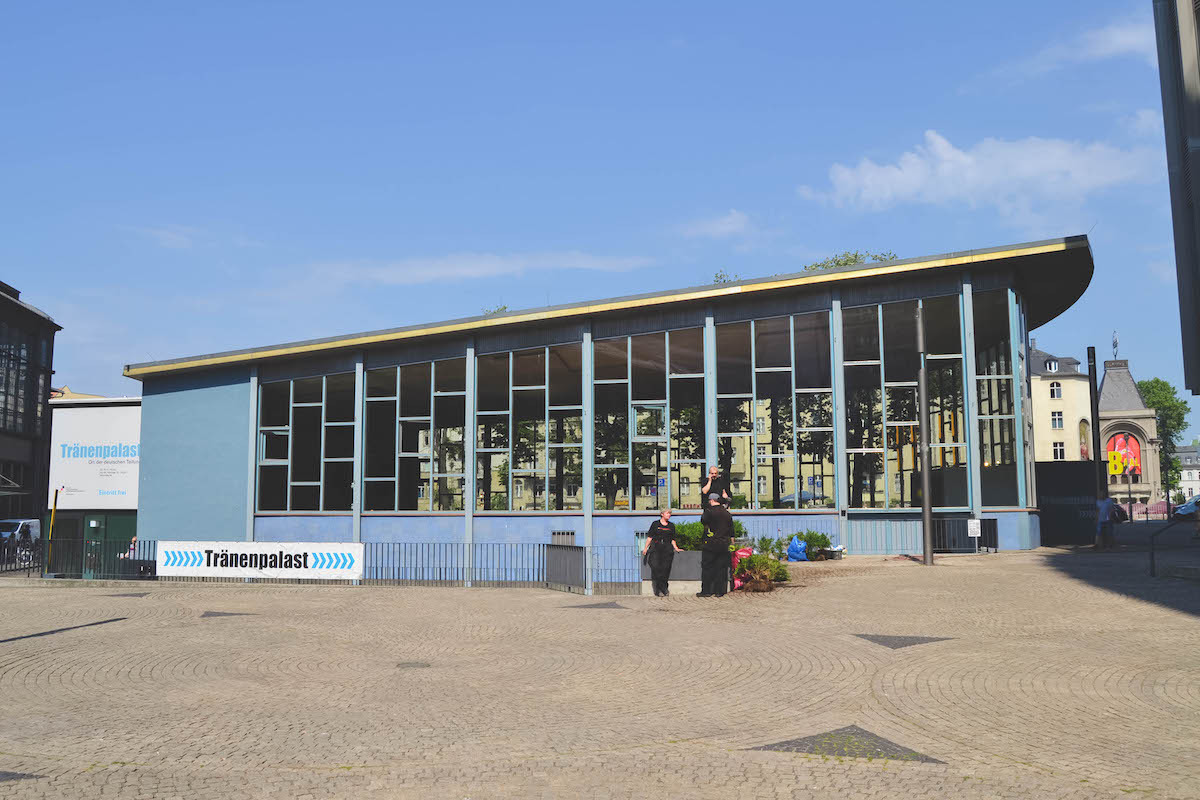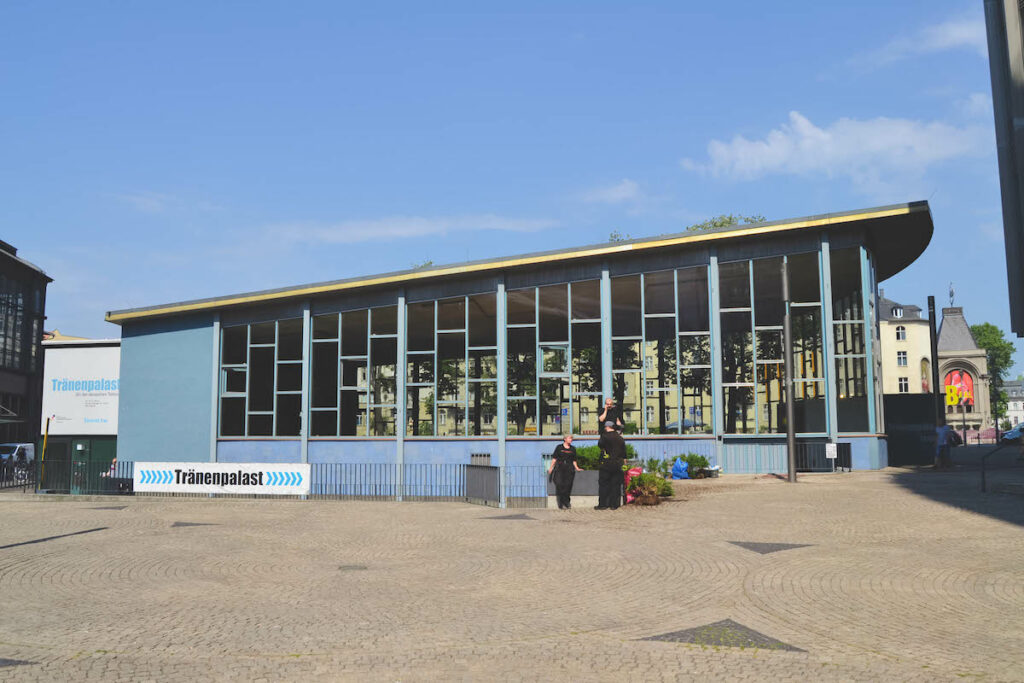 Located next to the Friedrichstraße train station, the Palace of Tears was one of the busiest check-in halls that monitored the flow of people traveling between East and West Germany.
Why the "Palace of Tears?" Because the Berlin Wall kept many friends and families apart for nearly 30 years, and this check-in hall witnessed countless tearful goodbyes between loved ones living in divided Germany.
The hall has been preserved since the Wall fell in 1989 and now houses an exhibition called "Site of German Division." It explains how the border crossings between East and West Germany worked and gives visitors a glimpse into the past to better understand how difficult life under Soviet rule was.
Note that the Palace of Tears is free to enter and there's no reservation needed.
Hackescher Markt
Time needed: 1 hour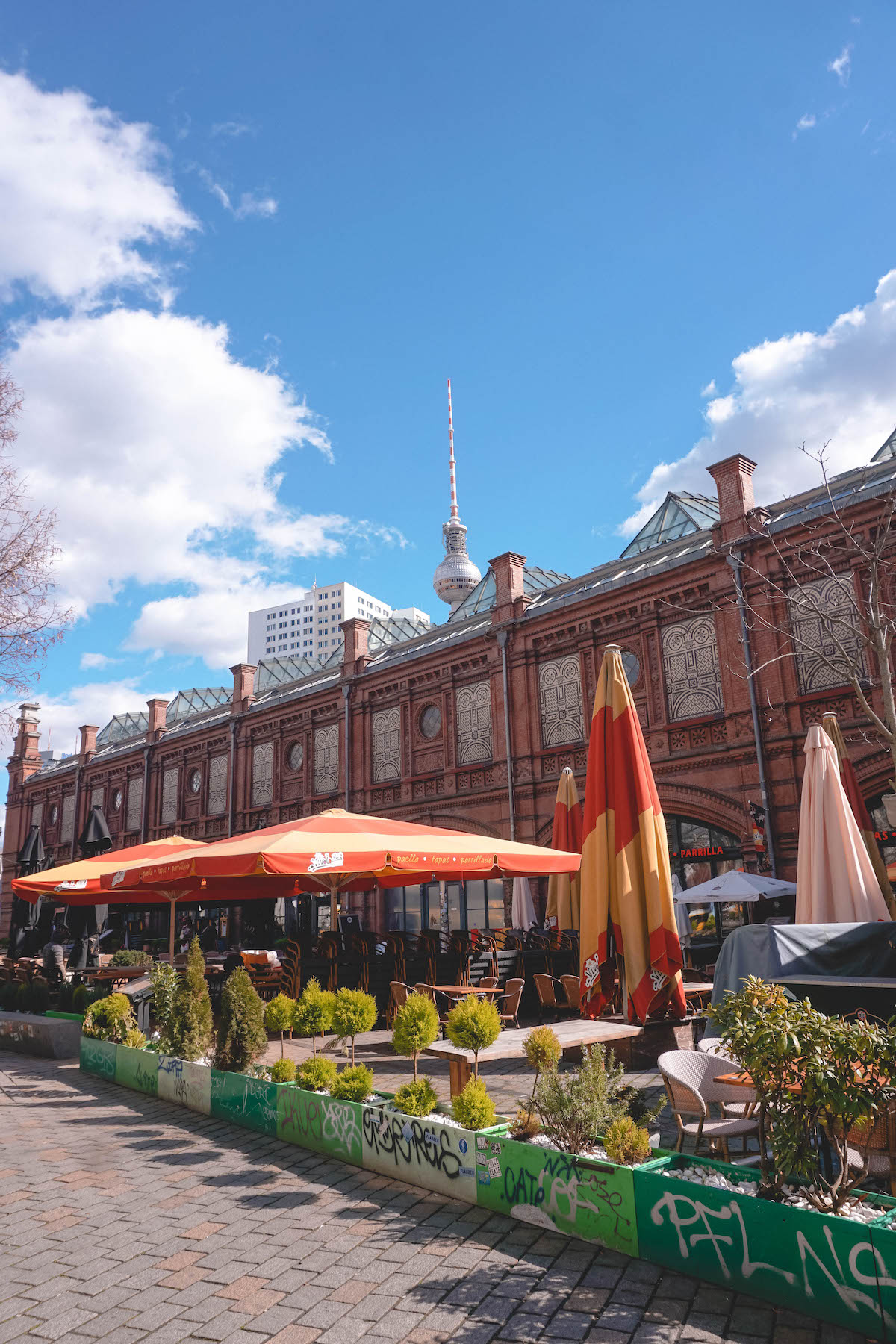 After visiting the Palace of Tears, hop on the S-Bahn at Friedrichstraße station and ride a few stops to Hackescher Markt. Here you'll find lots of great food and shopping options; I recommend following Rosenthaler Straße if you're looking for nice boutiques.
Be sure to also check out the Hackesche Höfe while you're in the area. It's a series of eight courtyards, all of which house local designers and shops.
If possible, try to plan your visit to Hackescher Markt on a Thursday or Saturday. There's a weekly market held on those days, and it's a great place to purchase locally-made products and handicrafts. Plus, there are some great (cheap!) food stalls at the market too.
East Side Gallery
Time needed: 45 minutes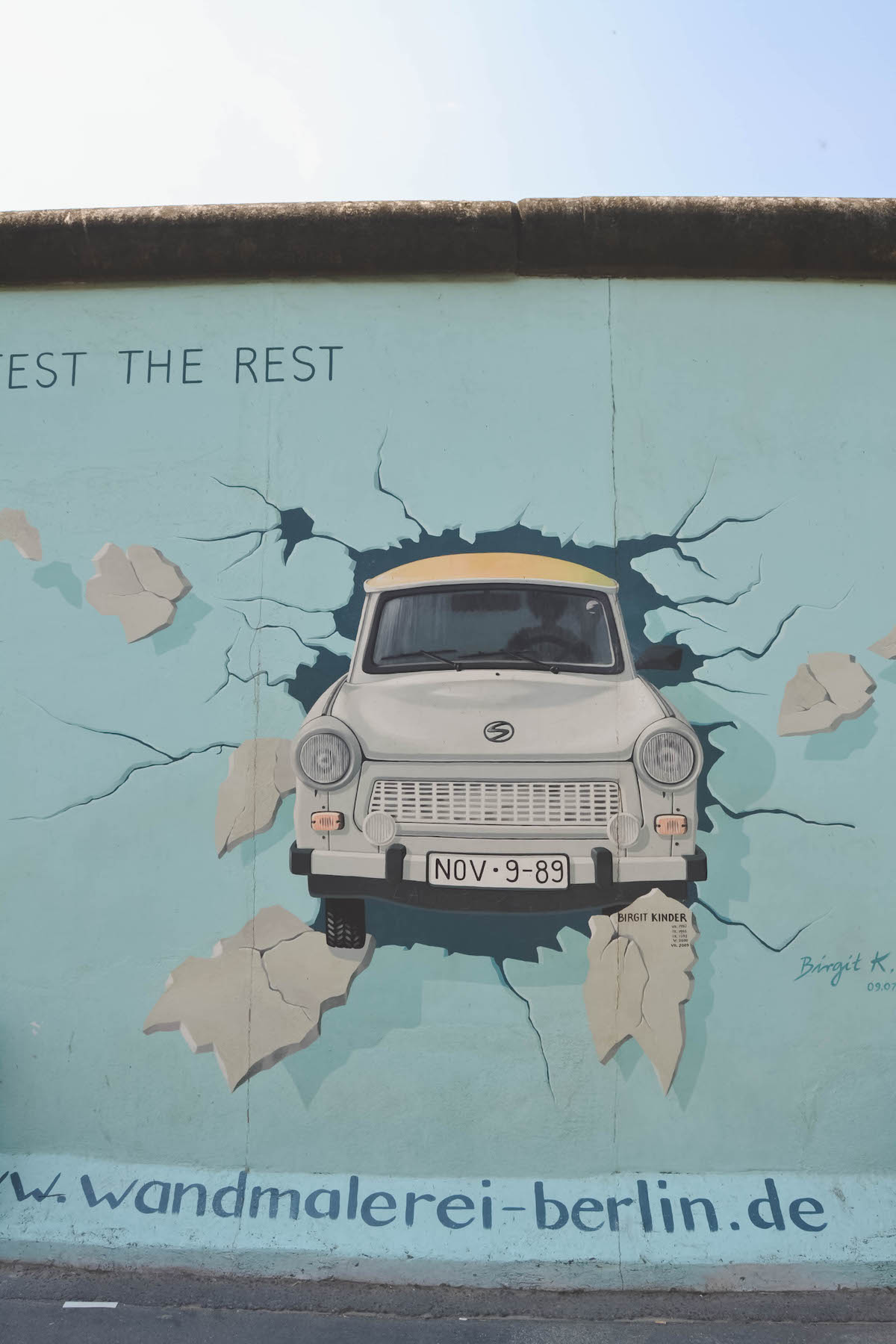 From Hackescher Markt, ride the S-Bahn for 5 minutes to reach the Ostbahnhof train station. From this station, you can walk along the Spree River in the direction of the Oberbaumbrücke (Oberbaum Bridge) to see the entirety of the East Side Gallery.
The East Side Gallery is another of Berlin's most famous attractions. It's the largest remaining section of the Berlin Wall, and it's now the longest open-air gallery in the world. Moreover, it's a living gallery that's constantly being updated by talented street artists.
It's easy to forget that something so beautiful was once a tool of imprisonment used by the Soviet government. It's estimated that 100,000 citizens of East Germany tried to cross the Berlin Wall between 1961 and 1988 — of those, 600 people were either killed by the border guards or died by other means while trying to escape.
The East Side Gallery is a unique platform for street artists to display their skills, but it's also a reminder of the Cold War and its lasting effects on the city.
Tip: After walking the length of the East Side Gallery, pop behind it to the park space that runs between the Wall and the Spree River. From the water, you'll get a great view of the Oberbaum Bridge!
Oberbaum Bridge (Oberbaumbrücke)
Time needed: 15 minutes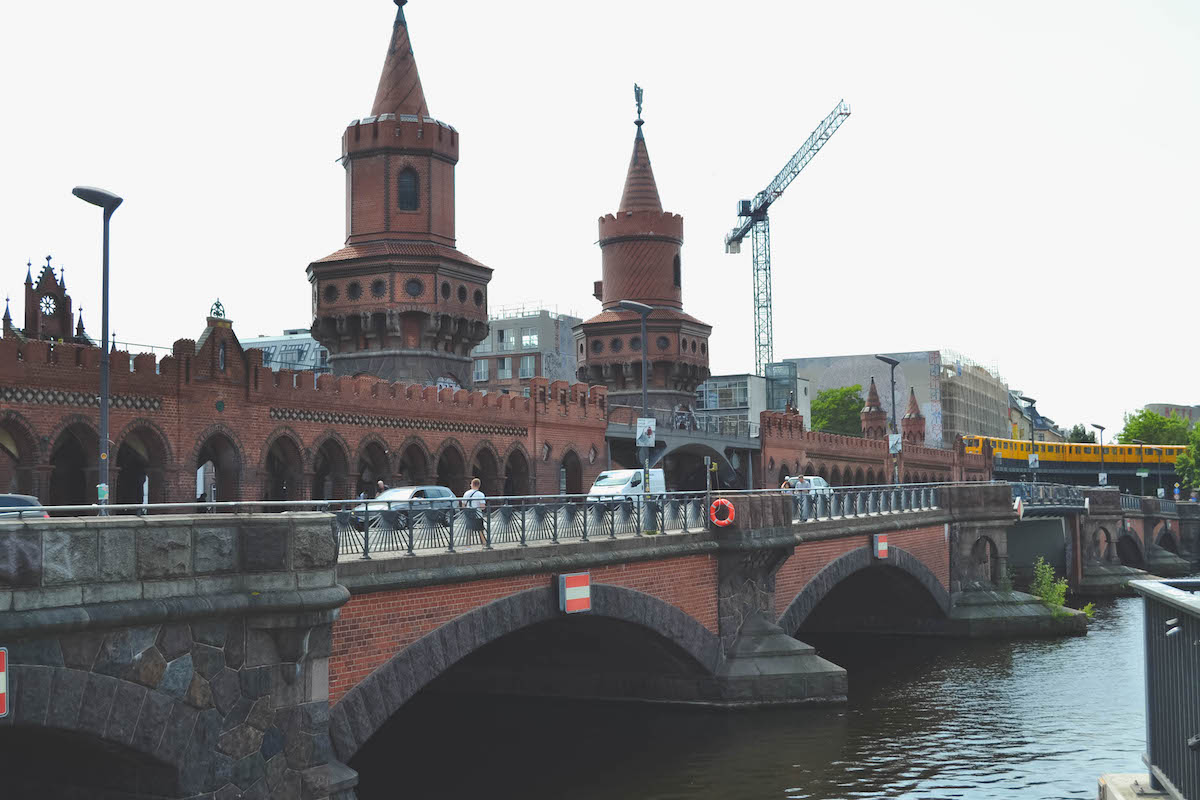 The Oberbaum Bridge crosses the Spree River and connects the former East and West portions of Berlin. This bridge served as a popular crossover point for westerners trying to enter East Berlin.
Take a good look at the red brick bridge and try to imagine armed guards patrolling it on either bank; it's hard to imagine, isn't it? In the spring, cherry blossoms trees bloom on both banks to symbolize peace in reunified Berlin.
While crossing the Oberbaum Bridge, you'll notice that it's split into two levels. The subway passes over the top portion of the bridge, while cars and pedestrians cross at the lower level (don't worry, there's a separate pedestrian walkway!).
Be sure to stop halfway along the bridge to admire the Spree River. At this point, you're straddling the line between the neighborhoods of Friedrichshain (with the East Side Gallery) and Kreuzberg!
Markthalle Neun
Time needed: 1 hour to 90 minutes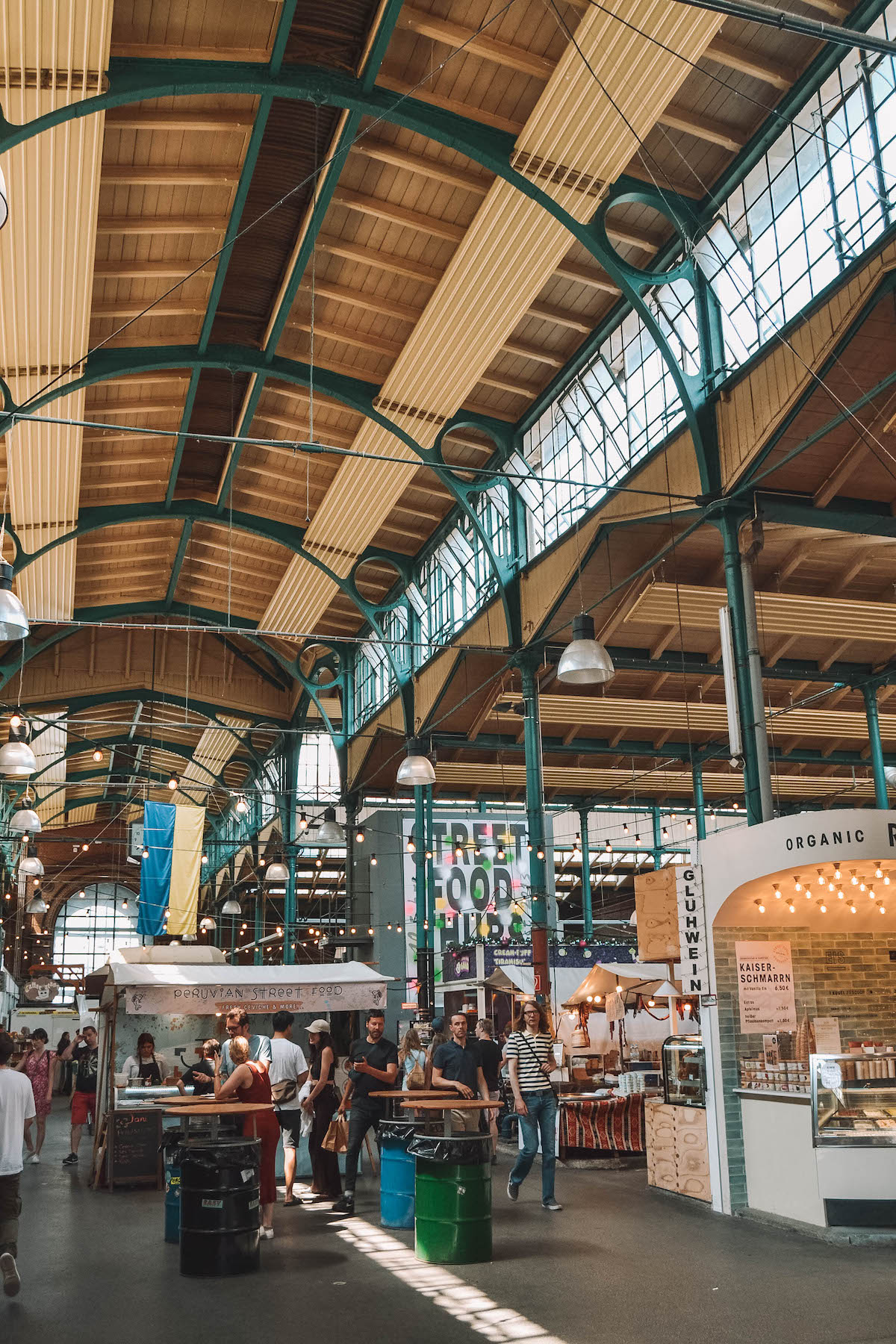 Berlin once boasted 14 market halls, with Markthalle Neun being the ninth opened (the name literally translates to "Market Hall Nine"). Eight of the former covered markets were destroyed in WWII, and Markthalle Neun is one of four that are still in operation. 
Markthalle Neun is packed every time I go to do some shopping or grab a quick bite to eat — but the market hall hasn't always been that fortunate. Following WWII, Markthalle Neun managed to remain in operation but by the 1970s it was struggling to compete with discount grocery chains like Aldi.
The Markthalle lost its last local vendor in 2003 and was essentially dead. Thankfully, the market received new funding and was effectively revived in 2011 and has remained a popular meeting place in the city ever since!
Markthalle Neun is open Monday through Saturday, with a few notable events happening each week:
Thursdays: Street Food Thursdays. A fun way to sample street food from all over the world!
Fridays and Saturdays: when the weekly market takes place; fresh fruit and vegetables, handmade breads and cheeses, plus locally produced honey and spices are always for sale.
Quarterly: Naschmarkt, aka a "snack market" selling all things sweet, savory, and snacky. Get excited to try handmade cannoli, chocolates, honey, sausages, and more! Check the Markthalle Neun website to see when the next Naschmarkt is taking place.
Landwehr Canal
After stuffing yourself at Markthalle Neun, enjoy a leisurely walk to prepare your stomach for one last meal in Berlin. From the market, I recommend making your way to Kottbuser Tor via Oranienstraße to get a glimpse at life in the hip neighborhood of Kreuzberg.
From Kottbuser Tor (one of the ugliest intersections in all of Berlin, fair warning!), head towards the Spree River via Kottbusser Straße. Once you reach the water, you can explore the banks of the river in either direction.
Heading west will take you to the Admiralbrücke, a gritty but popular cobblestone bridge where locals gather to chat, enjoy a drink, and watch the sunset. If you keep going west, you'll reach prettier green spaces on either bank of the Spree. In the summer, this area is packed with locals laying out on the grass and relaxing.
If you head east along the river from Kottbusser Straße, you'll pass by some of my favorite eateries in Kreuzberg!
Enjoy the City's Nightlife (Optional)
If you're not yet ready to end your adventures in Berlin, Kreuzberg is one of the best places in the city to grab a drink and enjoy the city's nightlife.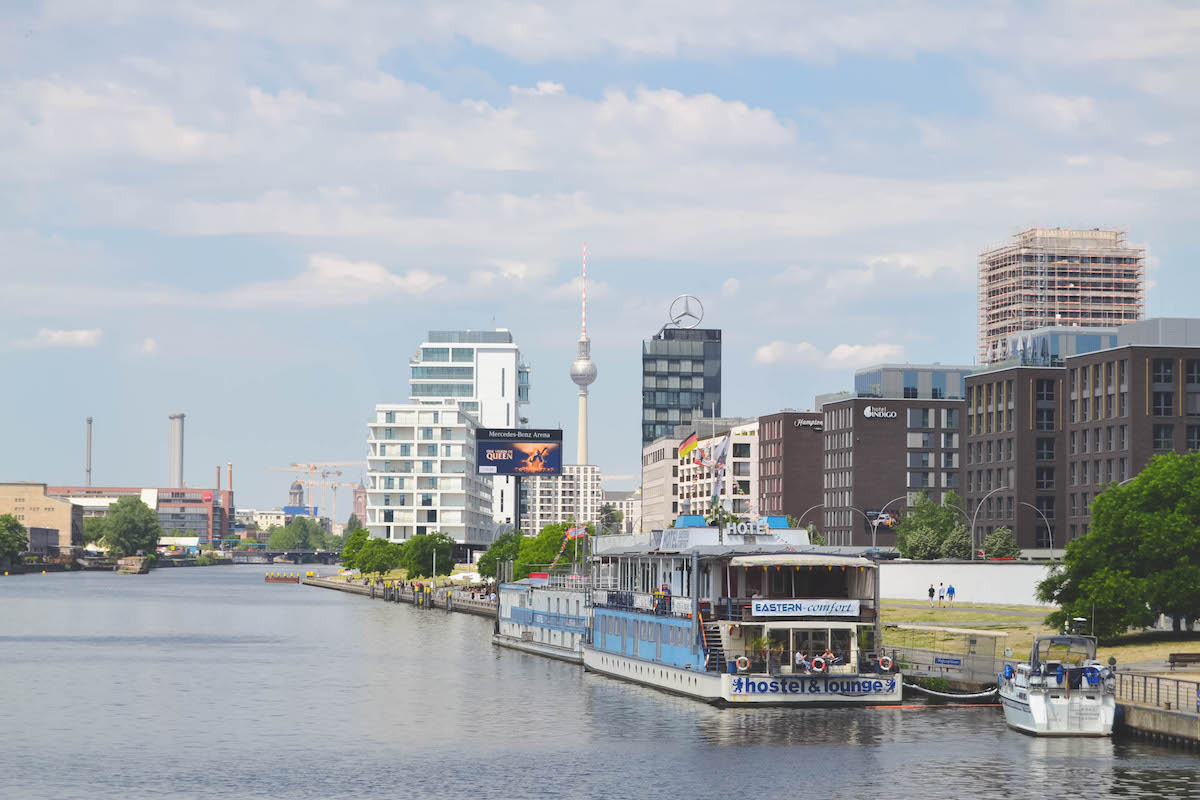 Even More Things to Do in Berlin!
If you've visited Berlin before, have more than three days to see Germany's capital city, or simply want to escape the city center and explore like the locals, here are even more things to add to your itinerary:
FAQs About Visiting Berlin
How many days do you need in Berlin?
In a perfect world, you'd have at least four days in Berlin. Five days would be even better because then you could take a day trip to Potsdam or another nearby city. I also recommend spending more than 72 hours in Berlin because it's a sprawling city with lots of wonderful attractions that lie far beyond the city center.
Are 3 days in Berlin enough time?
Honestly, no! But three days in Berlin will still give you a good feel for the city. I know a lot of people only plan on spending 2 to 3 days in Berlin (it's a wonderful weekend getaway in Europe!), which is why I created this jam-packed itinerary specifically to help you see both the top tourist attractions as well as some fun local areas!
Is Berlin a walkable city?
Yes, very much so! However, there are a few times throughout this itinerary that you will need a subway ticket to save your aching feet.
Berlin is easily walkable, but it's a huge city. Once you leave the Alexanderplatz / Unter den Linden area, the attractions are spaced further apart and you simply cannot walk to everything I mention in this post!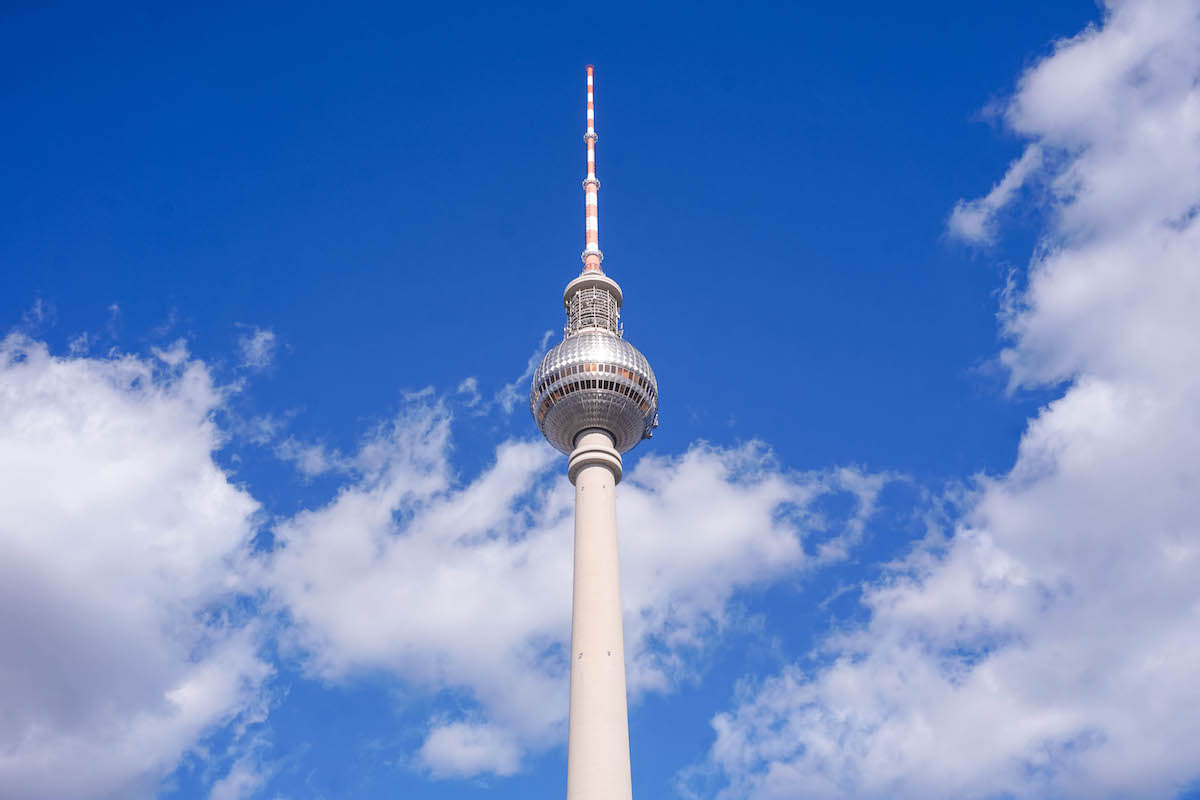 Should I buy a subway pass in Berlin?
Yes! You'll need a day pass (zone AB) for days two and three of this itinerary. One the first day, you should be fine to buy the two or three tickets you'll need for the whole day individually.
Is Berlin an expensive city?
No, Berlin is a fairly affordable city to visit when compared to other European capital cities like Paris, London, and Copenhagen. However, like many places around the world, Berlin has been hit by recent inflation and you see that reflected in hotel and restaurant prices.
If you have specific budget questions, leave me a comment below and I'll do my best to help! I've lived in Berlin since 2019 and know quite a bit about the city by this point.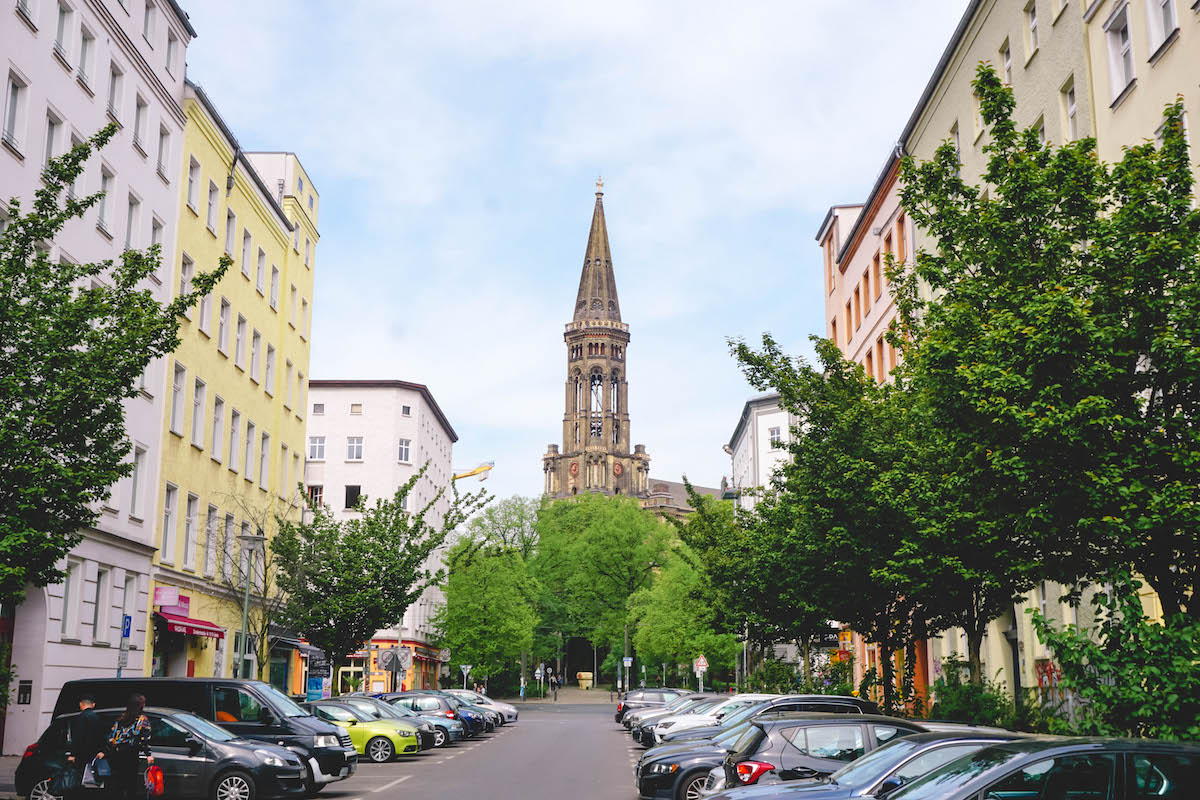 What's the best area to stay in Berlin?
It depends on how long you'll be in the city and what vibe you're going for:
Mitte will be more expensive since it's the city center, but it's best to be centrally located if you're in Berlin for just a few days, don't want to waste too much time traveling on public transportation, or need to be close to the main train station.
Prenzlauer Berg is one of the nicest neighborhoods in Berlin and is ideal for anyone traveling with kids. This is a very family-friendly neighborhood, with lots of parks and playgrounds dotted throughout. Prenzlauer Berg is still fairly centrally located and is easy to access all of the attractions shared in this itinerary from here.
Friedrichshain is the hipper neighbor to Prenzlauer Berg. Again, lots of great eateries and cafes and is a good jumping off point for your daily adventures.
Kreuzberg is a bit grittier but has some exceptionally beautiful areas too. It's not centrally located, but it's a very popular neighborhood with locals and has a great nightlife.
Charlottenburg will likely be the most expensive, but if you want a taste of "Old Berlin" then this is the place to stay. Make sure your accommodations are within walking distance of an S-Bahn line (not just the U-Bahn!) or else you might find it difficult to navigate the city quickly.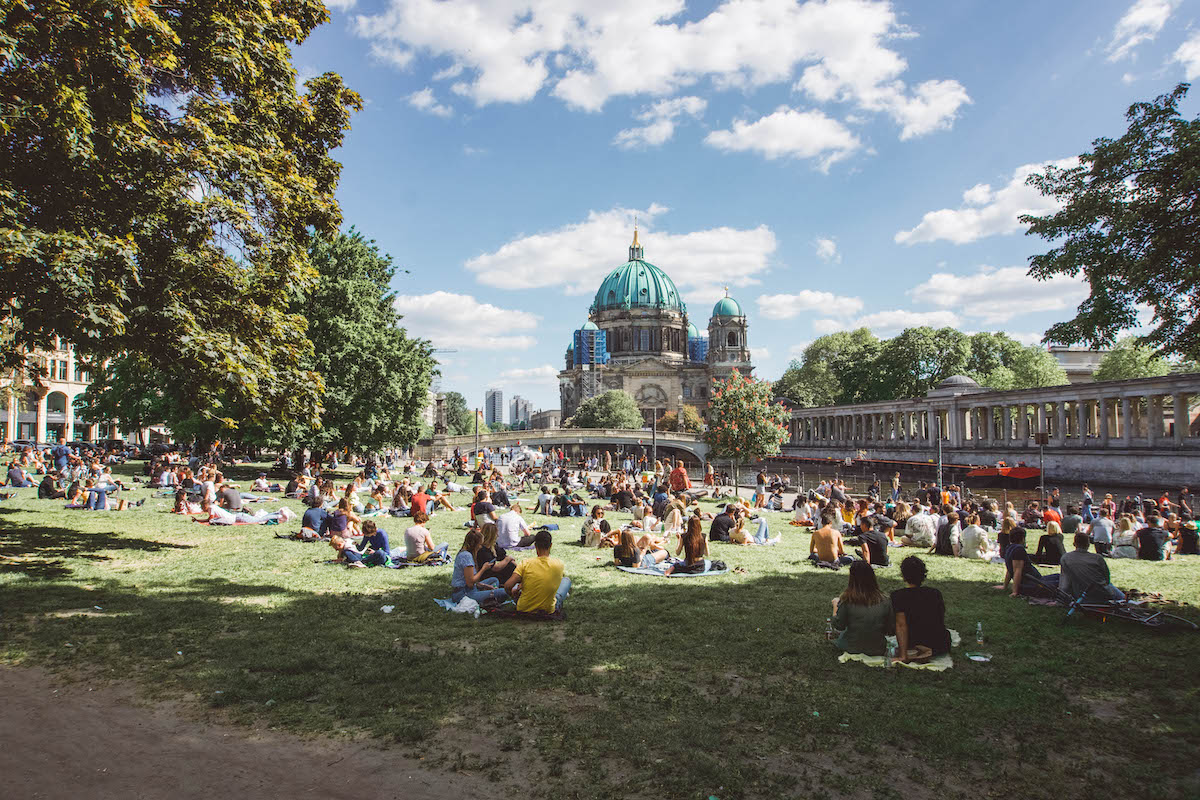 When are stores closed in Berlin?
Most of the city's stores and main attractions are closed on Mondays. Don't worry, there are still lots of fun things to do in Berlin on Mondays — you just have to be creative!
When are museums closed in Berlin?
Most museums are also closed on Mondays, including the museums mentioned on this itinerary. Think ahead and adjust the itinerary as needed to suit your travel dates.
Is Berlin worth visiting on a Sunday?
Heck yes! Many visitors mistakenly believe that Sundays are the quiet days in Berlin, but pretty much everything is still open on a Sunday. Here are all of my favorite things to do in Berlin on a Sunday, should you need more ideas than I've mentioned in this post.
Are there any good day trips from Berlin?
Yes, there are lots of wonderful, easy, and QUICK day trips from Berlin. If this is your first time in Berlin, plan on spending the full three days in the city. If you have more time or are a return visitor, my top day trip suggestion is Potsdam, with Leipzig and Hamburg being my next picks.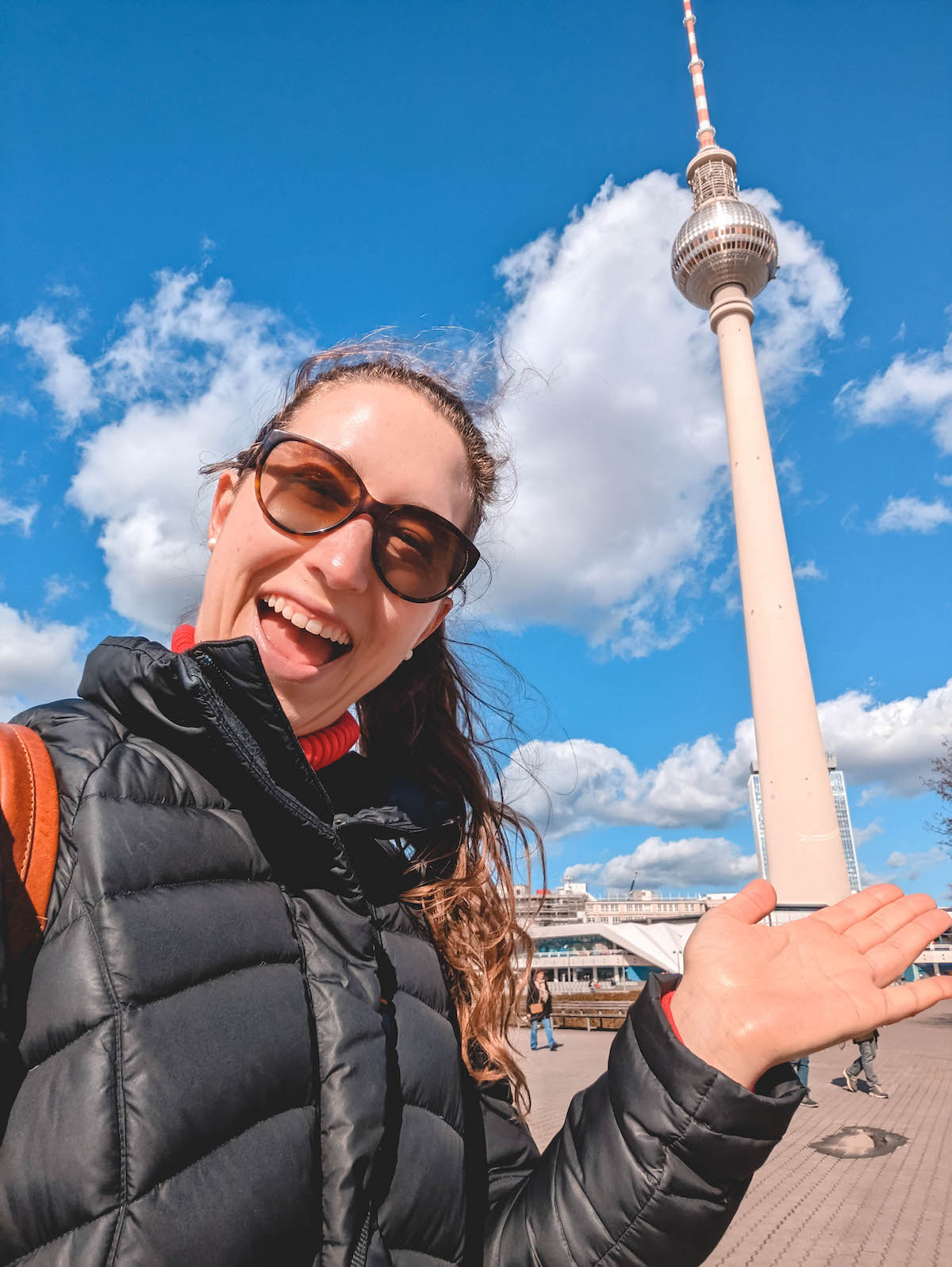 Enjoy Your 72 Hours in Berlin!
I know this was a beast of an itinerary, but hopefully it gave you the information you need to plan a trip to Berlin. Leave me a comment below with any comments or questions you might have, and have so much fun on your visit!
Don't forget to follow me on Instagram to keep up with my daily adventures in Berlin and beyond!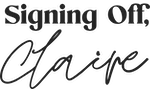 More Places to Visit Near Berlin: