Spring wouldn't be the same without cherry blossoms! Here are the most beautiful places to see cherry blossoms in Berlin.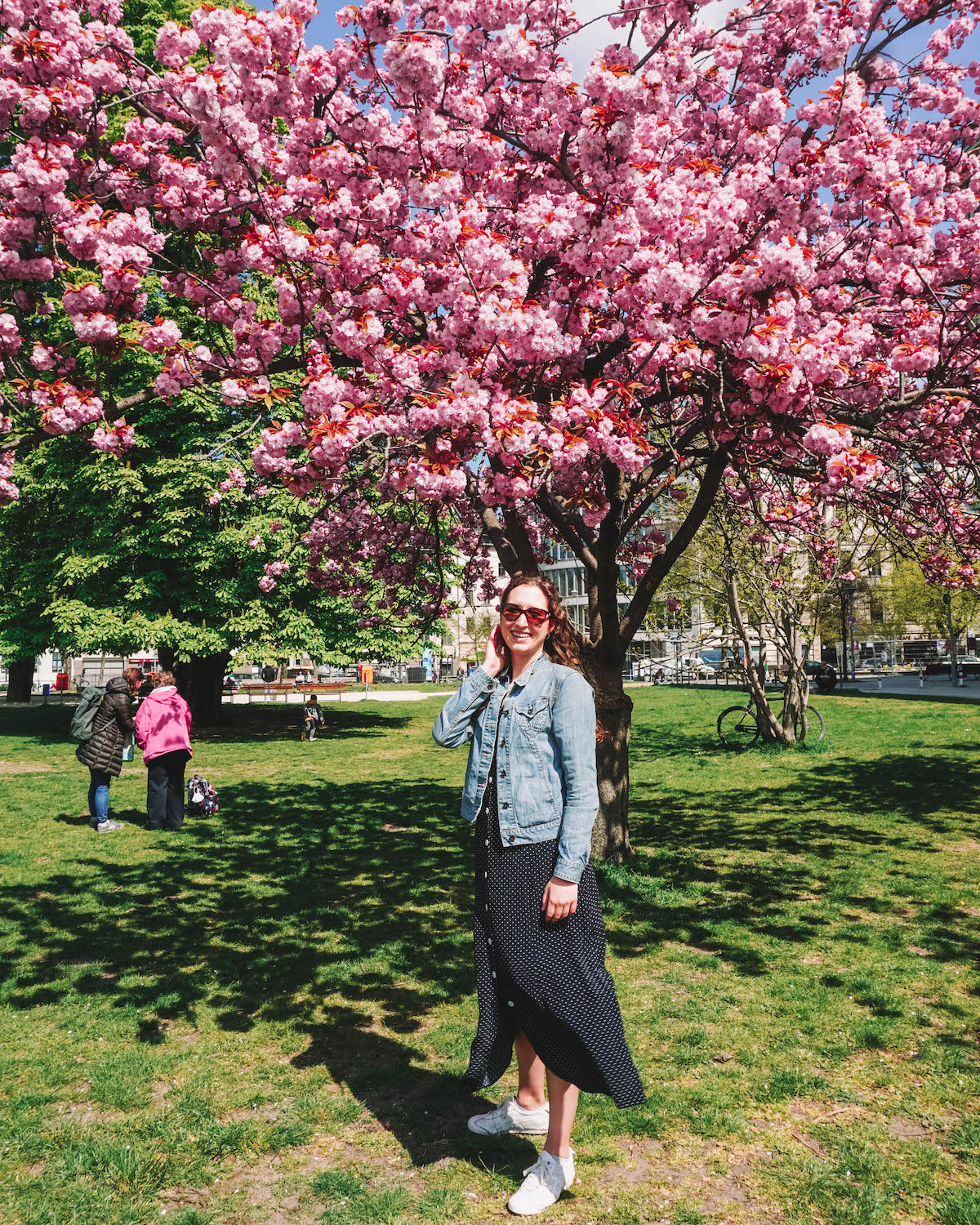 If you've ever experienced a Berlin winter, you'll understand why people lose their minds over the appearance of blooming cherry blossom trees across the city. After months of gray days where it feels like the sun never fully rises, gorgeous pompoms of pink and cream emerge to announce the arrival of spring.
I look forward to the cherry blossom season in Berlin each year. Cherry blossom trees are free to view, it's an activity that gets me outdoors, and it feels like a bit of a scavenger hunt each year to find trees that are in bloom.
Below are just some of my favorite places to see cherry blossom trees in Berlin.
Table of Contents
Click "show" to see the full table of contents for this post. You can jump around the post as desired by clicking on the individual sections listed below.
When Do Cherry Blossom Trees Bloom in Berlin?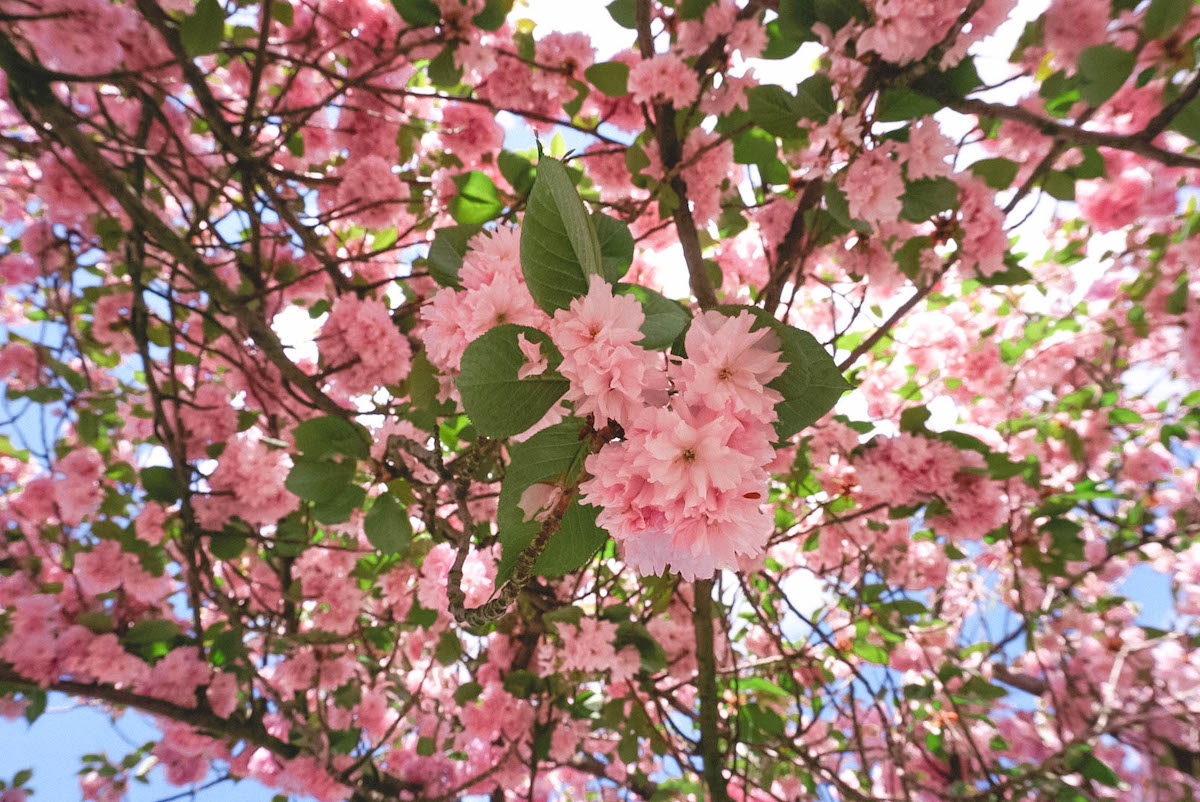 Many factors go into the exact bloom time of Berlin's cherry blossom trees, but generally speaking they bloom at the end of March or early April. Cherry blossom trees tend to bloom for about a month, but weeks 2 and 3 of the blooming period are when you'll see the best blossoms.
Mid-April is almost guaranteed to have lots of trees in bloom. Before then, it can be tricky to say when the cherry blossoms will emerge.
That's because there are different varieties of cherry blossom trees (sakura) in Berlin. Plus, exact bloom times will depend on how low the temperatures dropped in the winter and whether there was an unexpected cold snap in the spring.
In my experience, there are two major blooming phases in Berlin. I wish I had the horticultural knowledge to tell you which variety of cherry blossom trees are planted at which of the locations I share in this post, but alas I'm a writer and not a gardener!
How Did All These Cherry Blossom Trees End Up in Berlin?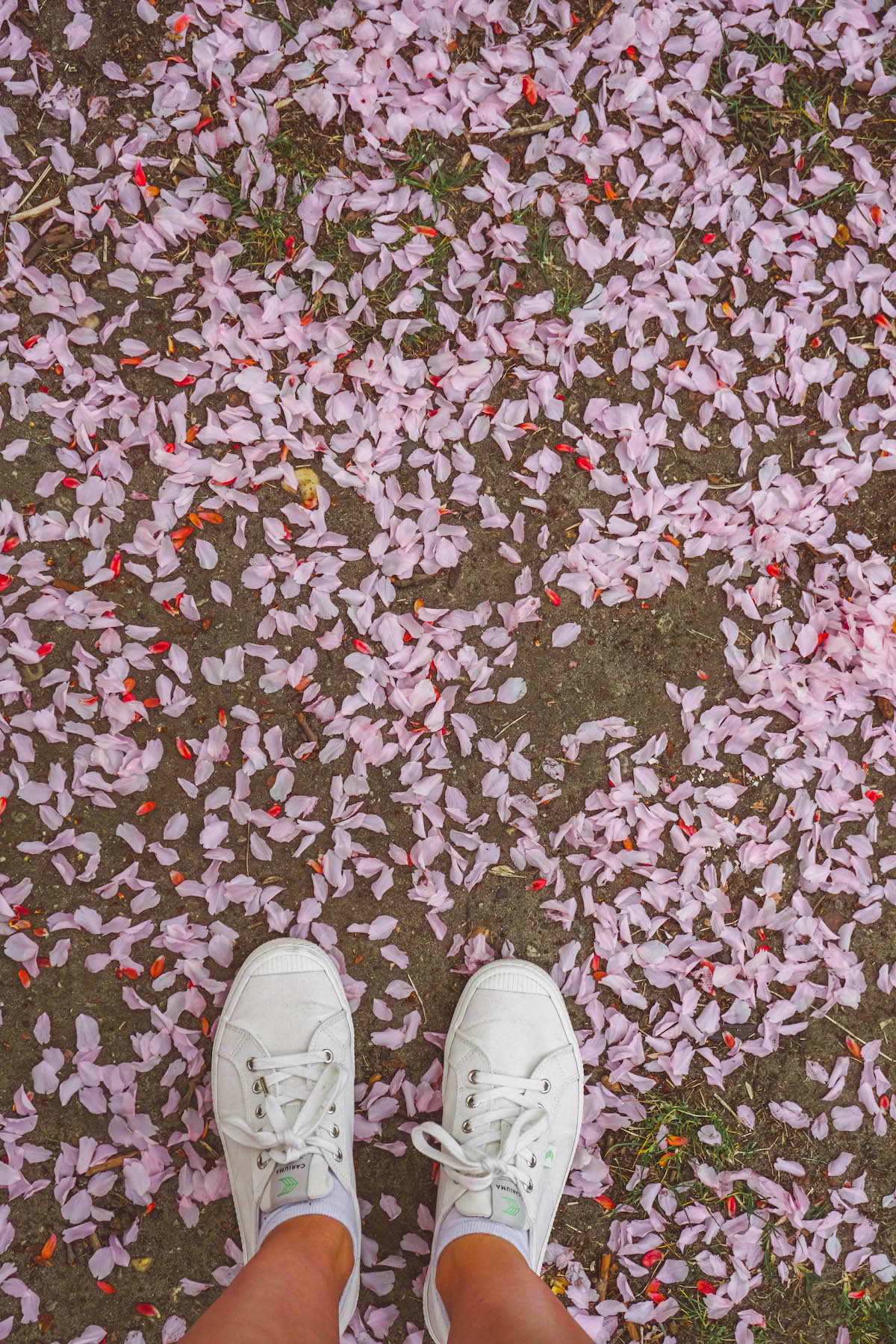 The cherry blossom trees in Berlin were donated by a Japanese TV station called TV-Asahi. In total, the TV station raised enough money to ship 9,000 cherry blossom trees to Germany.
The first cherry blossom trees were planted in 1990 to celebrate the fall of the Berlin Wall and the reunification of Germany. In Japan, cherry blossoms or sakura represent peace and renewal.
Since the trees symbolize peace, it's only fitting that many of the cherry blossom trees in Berlin were planted near the former border strip of the Berlin Wall.
Where to See Cherry Blossoms in Berlin
I know of more spots where trees are planted, but I was very particular when compiling this list of recommendations. Some of the articles I read online last year took me to lone trees planted right by ugly subway entrances. I only wanted to highlight places that themselves were also pretty!
Keep checking back on this list because I'll update it with more cherry blossom sightings as the season progresses!
Bornholmer Straße Kirschblütenweg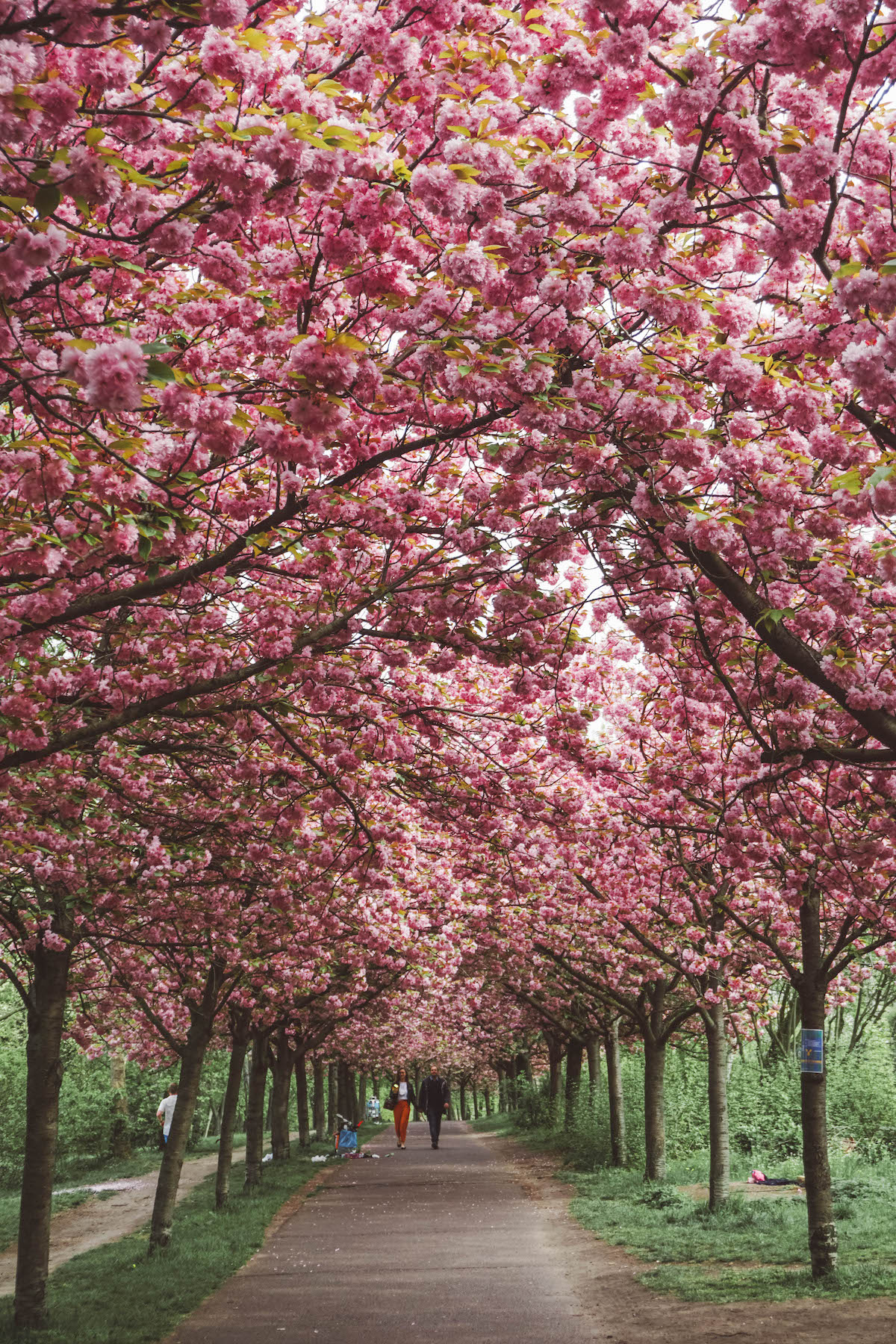 Bornholmer Straße once served as a border crossing point between East and West Berlin. Today you can find a walking and biking path — formerly where the Berlin Wall stood — lined with cherry blossom trees beneath the elevated train station S-Bornholmer Straße.
The cherry blossom trees at Bornholmer Straße were planted closely together and they form a canopy of blossoms along most of the trail. It's a large collection of trees, and it takes a good 10 minutes before you finally emerge from beneath them!
This is one of the best places to see cherry blossoms in Berlin — and one of the best known. It gets crowded very quickly along the path on the weekends, so I recommend arriving early (before 9am) if it's the weekend or, better yet, go during the work week.
Also remember that this is a popular jogging and biking trail, so you need to be mindful of others when taking photos with the cherry blossom trees.
Tip: These trees typically bloom later in the season and are at their peak in mid- to late-April.
TV Asahi Kirschblütenallee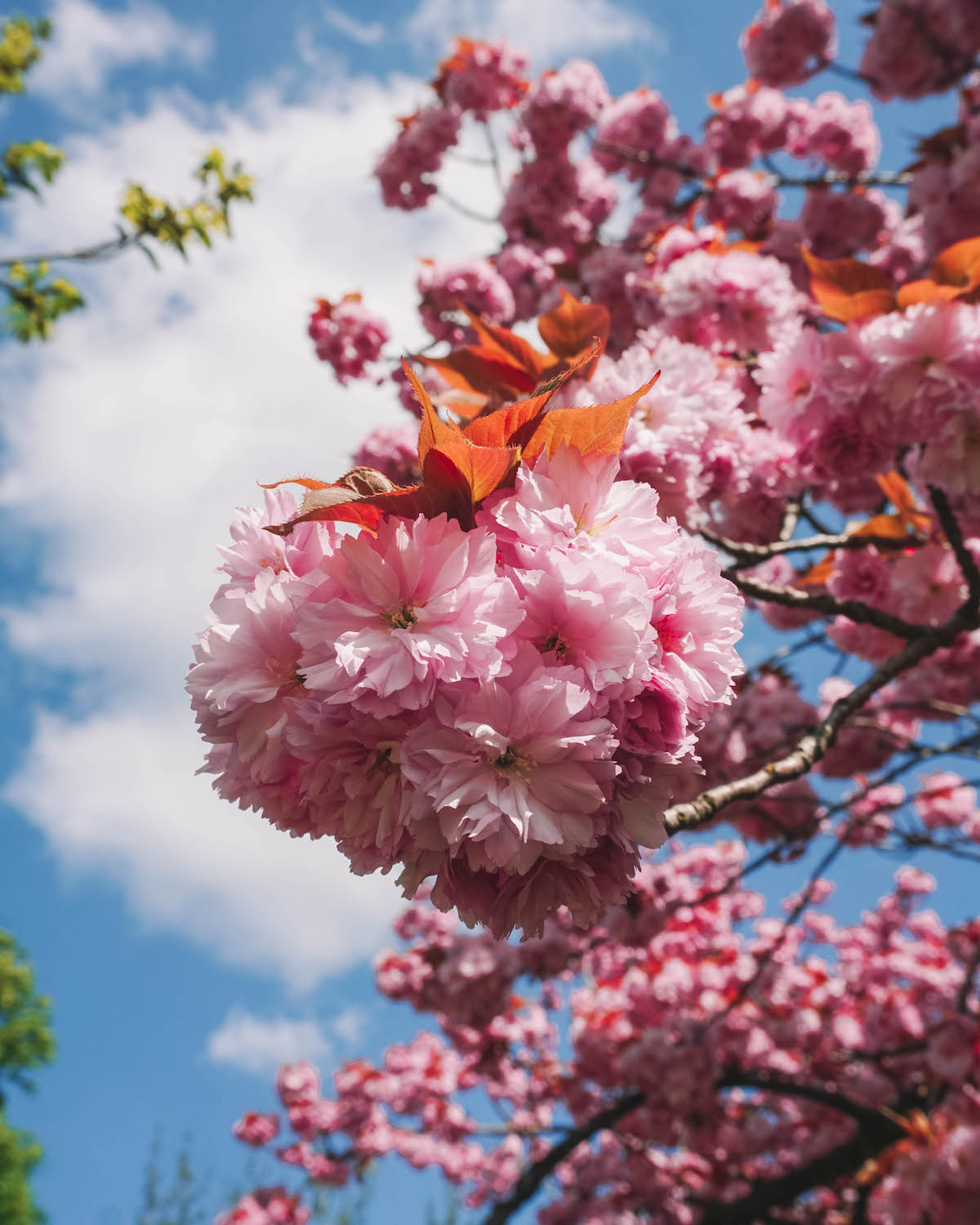 The cherry blossom avenue in Teltow is arguably the place to see sakura in Berlin.
Every spring a 1.5-kilometer strip of land that was once the border strip that separated Lichterfeld from Teltow transforms into an alley of bright pink cherry blossoms. It's estimated that nearly 1,000 cherry blossom trees are planted here.
This is another place that becomes crowded on the weekends, so if you're able to make the trek out to Teltow on a weekday you'll be rewarded with a sea of cherry blossoms to yourself.
Schwedter Steg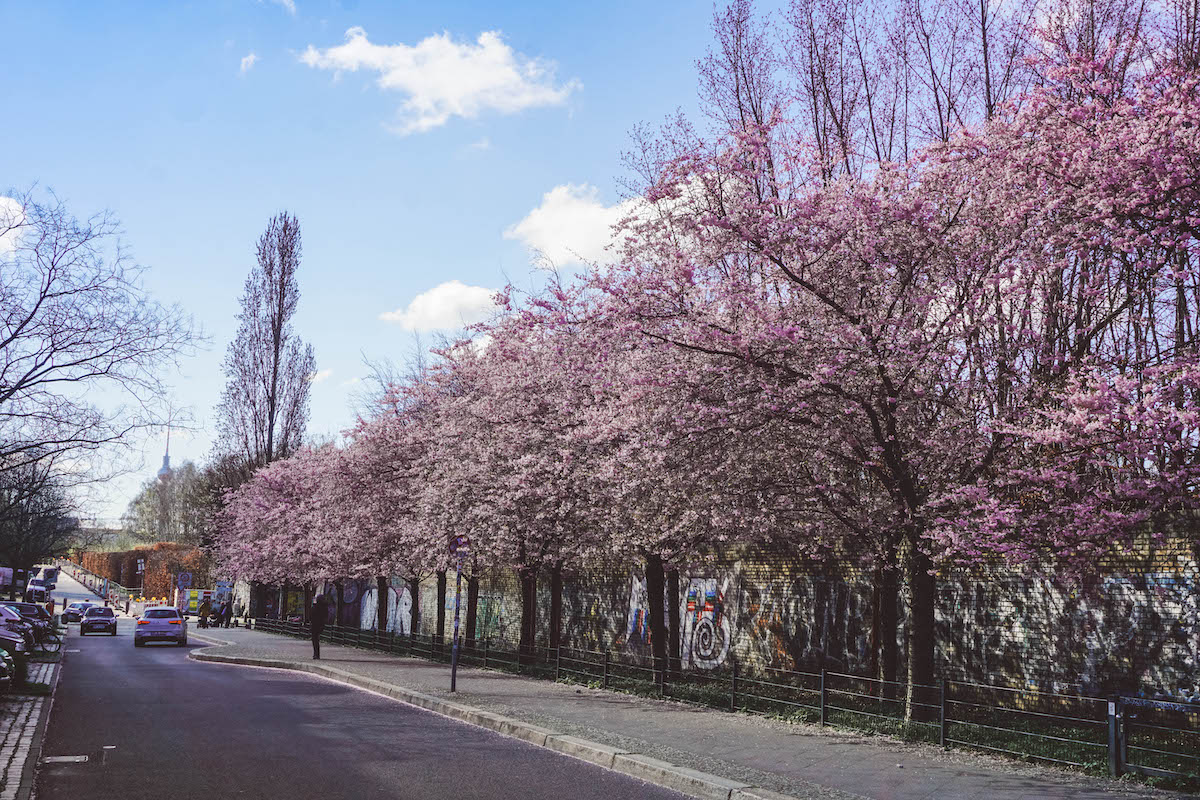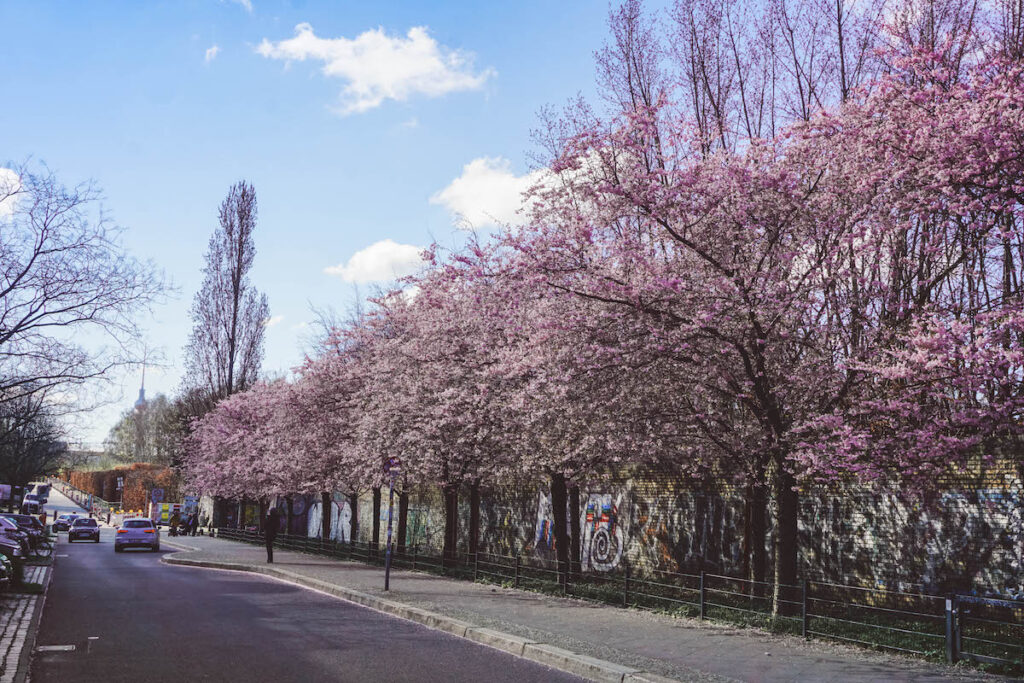 Just a 10-minute walk from the Bornholmer Straße you'll find a lovely street lined with cherry blossoms right off of the Schwedter Steg footbridge.
This is a particularly lovely spot to see the sakura blossoms in Berlin as you can see the TV tower in the distance. It's the perfect "spring in Berlin" photo spot!
The cherry blossom trees at Schwedter Steg bloom earlier in the season, so you'll want to start checking on them at the beginning of April. Lastly, please remember that the cherry blossom trees are along a busy street, so be safe when taking photos!
Korsörer Straße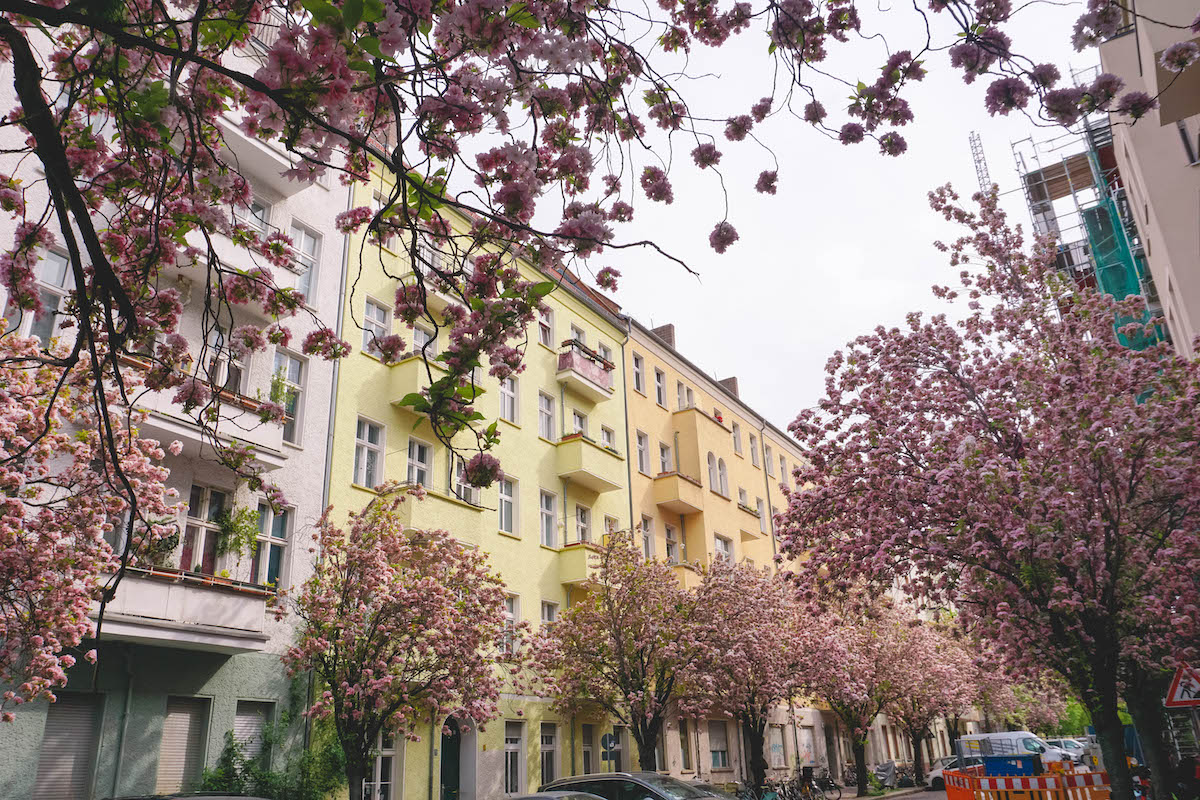 If you visited the Schwedter Steg cherry blossom trees too late in the season and missed their bloom time, don't worry! A little ways down the road in the direction of Mauerpark you'll find a stunning side street called Korsörer Straße.
It's a lesser known spot to see cherry blossoms, likely because it's a residential area. There are a number of trees planted along the street, which complement the pastel-colored apartment buildings beautifully.
Falkplatz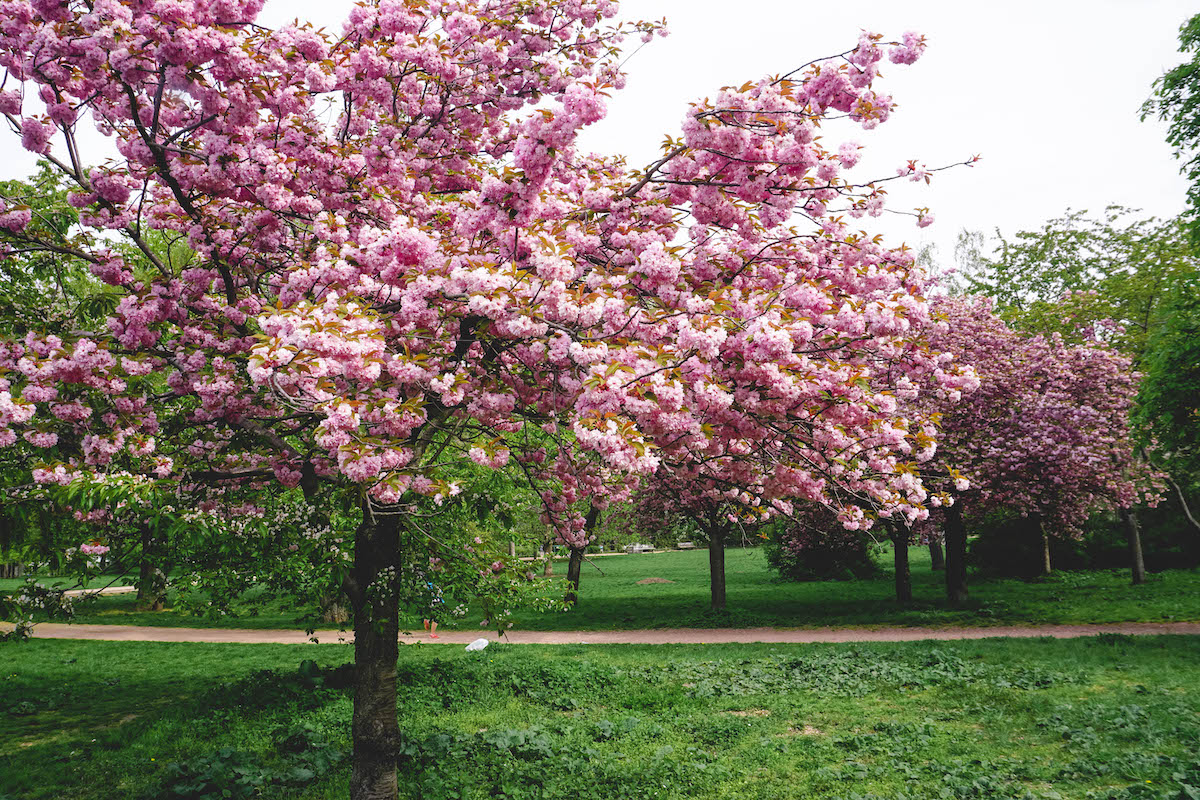 Attached to bustling Mauerpark you'll find the more sedate Falkplatz. There are a couple clusters of cherry blossom trees, most of which are concentrated near the entrance to the Max-Schmeling-Halle.
Falkplatz is a small green space that's on the dingier side (it's right next to the patch of dirt we're so fond of called Mauerpark, after all) but the trees here are exceptional! I think every cherry blossom tree is lovely, but the blooms on these trees last year looked particularly like perfect little pompoms.
This spot doesn't get crowded with people taking photos, so it's a great place to come see the cherry blossoms and then either hang out in Mauerpark or stay in Falkplatz to have a picnic and chill.
Zionskirchstraße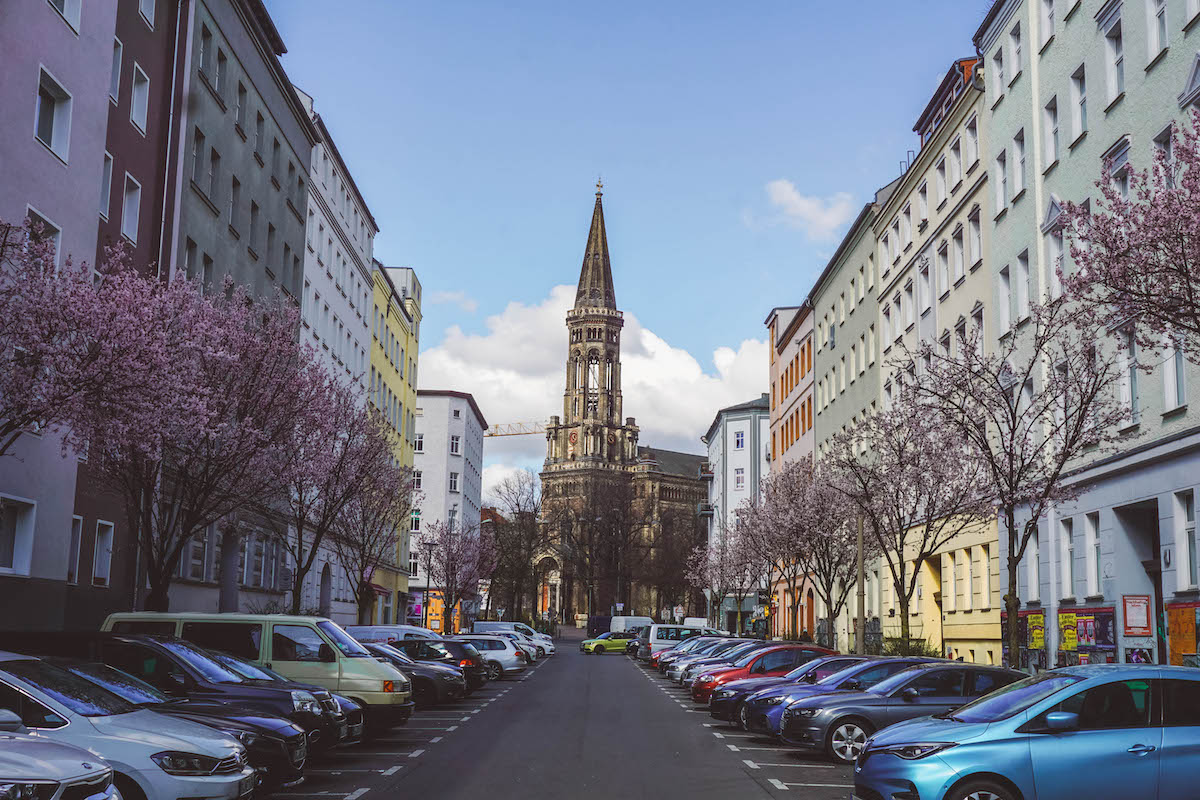 Another great place to see sakura in Berlin earlier in the season is Zionskirchstraße in Prenzlauer Berg. The cherry blossom trees line the road leading to the 19th century Zionskirch (Zion Church), which makes for another great photo opp.
Sredzkistrasse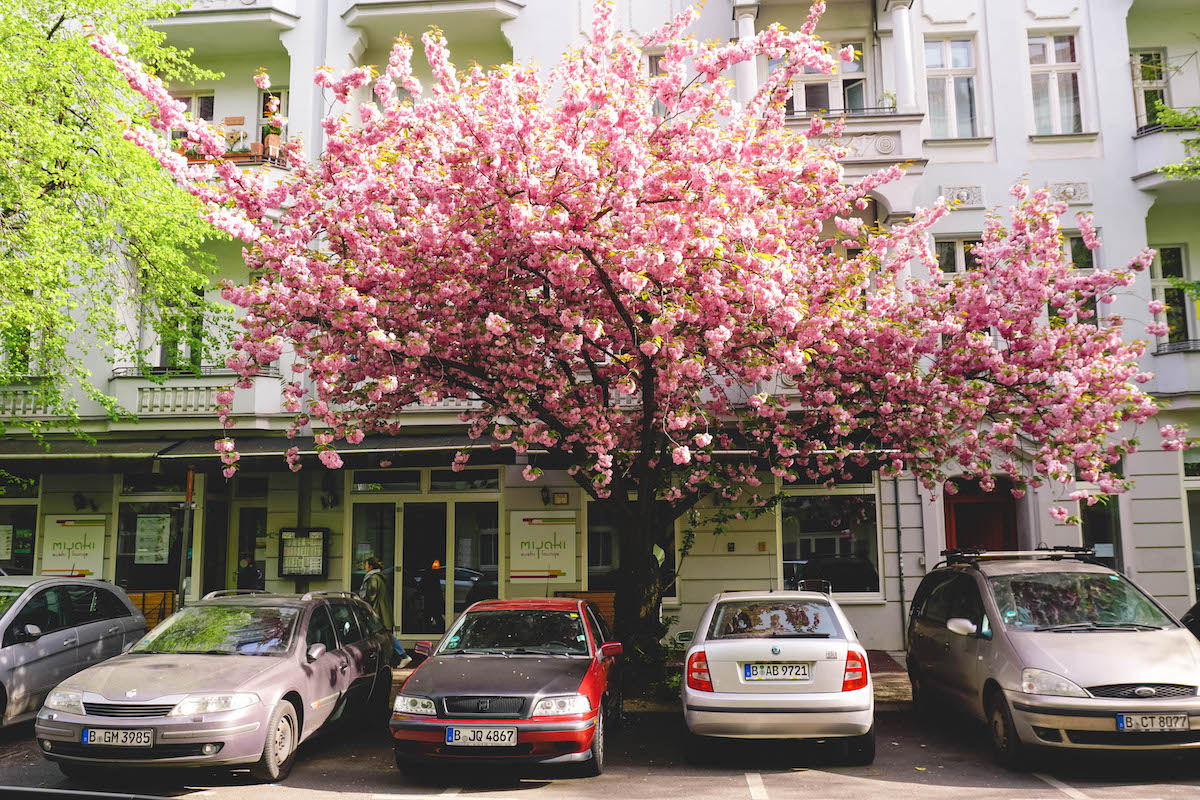 Cherry blossom season or not, Sredzkistraße in Prenzlauer Berg is always pretty! There are just a handful of cherry blossom trees along this street, but they're incredibly full and the blossoms always look perfect.
If you're visiting the nearby Kultur Brauerei or Kollwitzplatz, you might as well go a little further to see the cherry blossoms blooming along Sredkzistraße!
Volkspark am Weinberg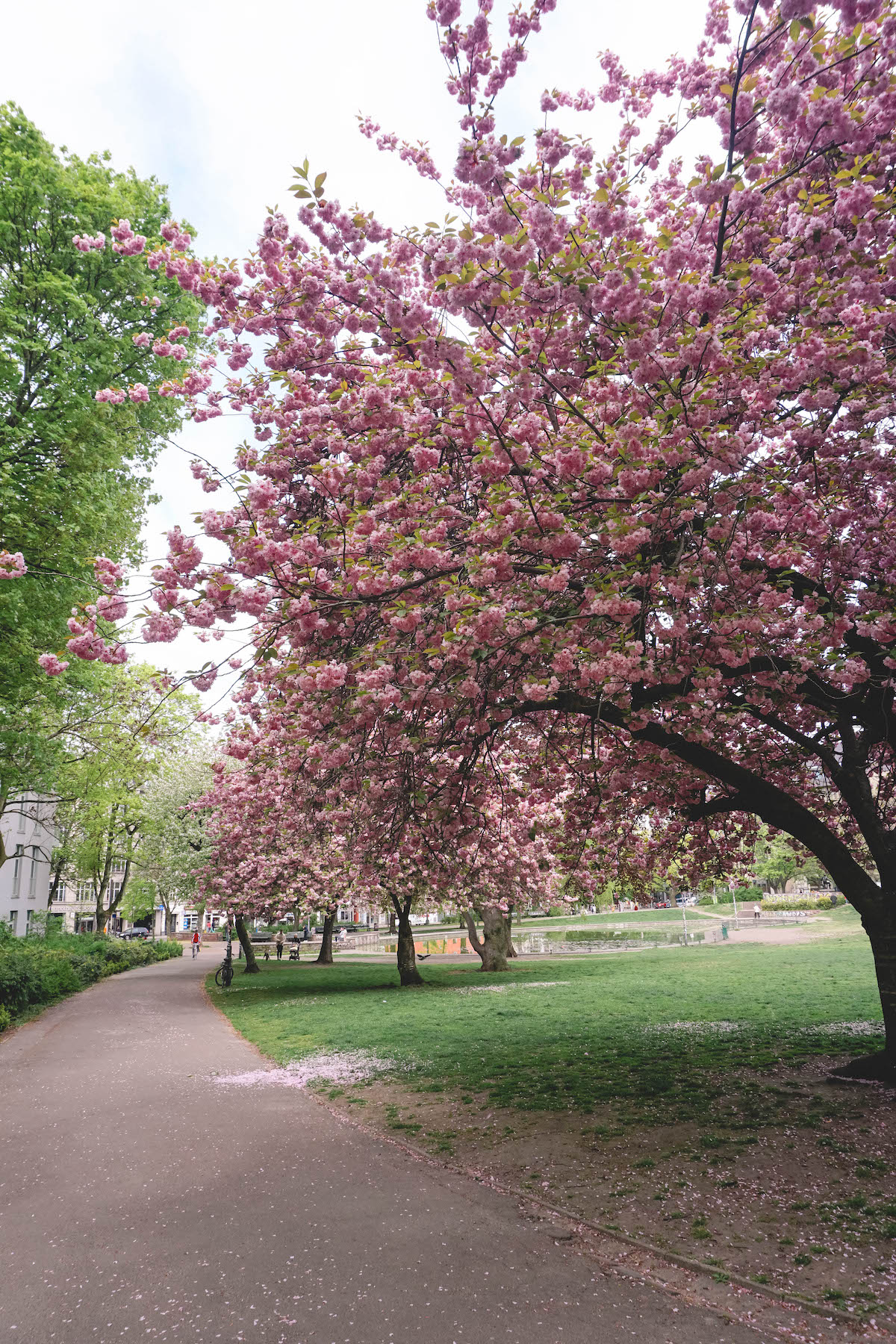 If you're looking for a truly spectacular spot to see the cherry blossoms in Berlin, come to the Volkspark am weinberg. There are trees in the heart of the park itself, as well as a few along the edge of the pond near the road.
On a sunny day, the cherry blossoms are reflected on the surface of the water and it looks like you're seeing double blossoms!
If you want to spend more time beneath the trees, the Volkspark am Weinberg is yet another relaxing place to read a book, meet friends, or picnic to truly soak up the feeling of spring.
U Moritzplatz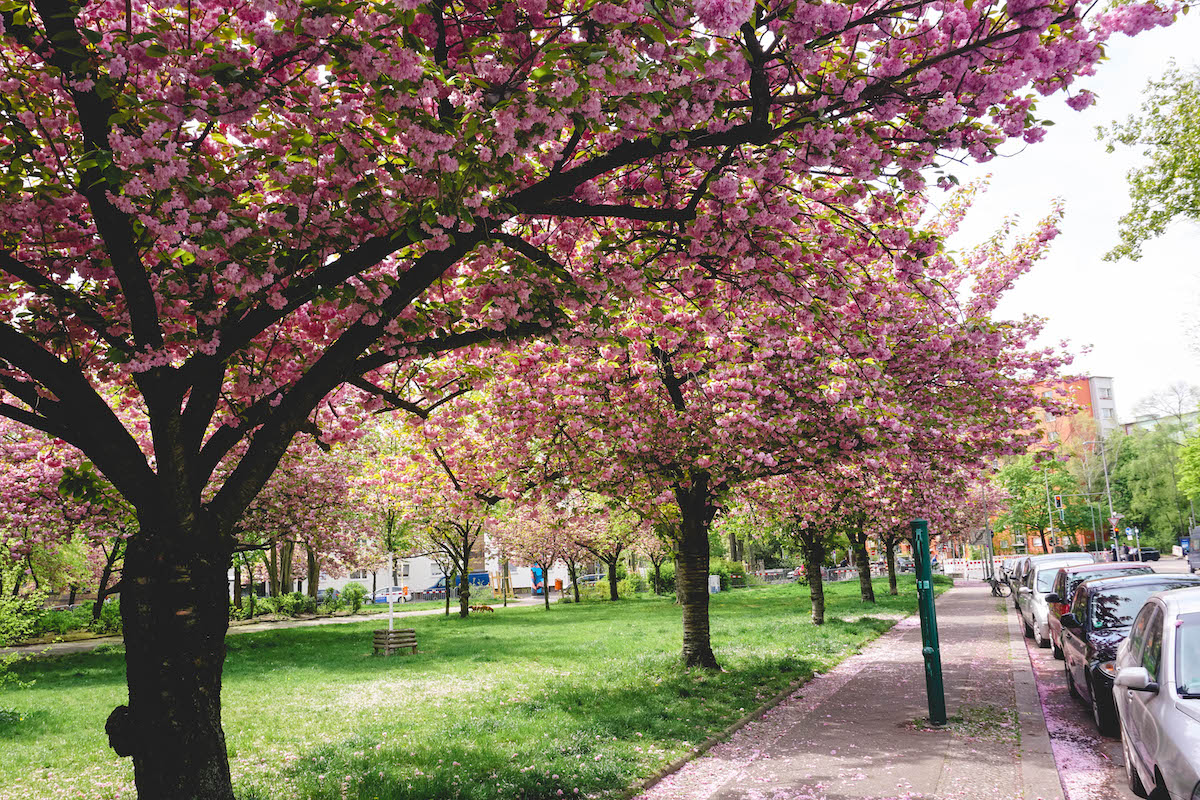 Last spring a friend of mine tipped me off to the group of cherry blossom trees just around the corner from the U-Moritzplatz subway station. I had expected to see five or six lovely trees, but I was treated to more than 30!
There are a number of trees in a small green space near the subway station and many more line the sidewalks. This prime spot for sakura has flown under the radar since it's in a residential area rather than a public park.
Tip: U-Moritzplatz is just a 20-minute walk from Markthalle Neun, in case you want to combine the two activities.
Oberbaumbrücke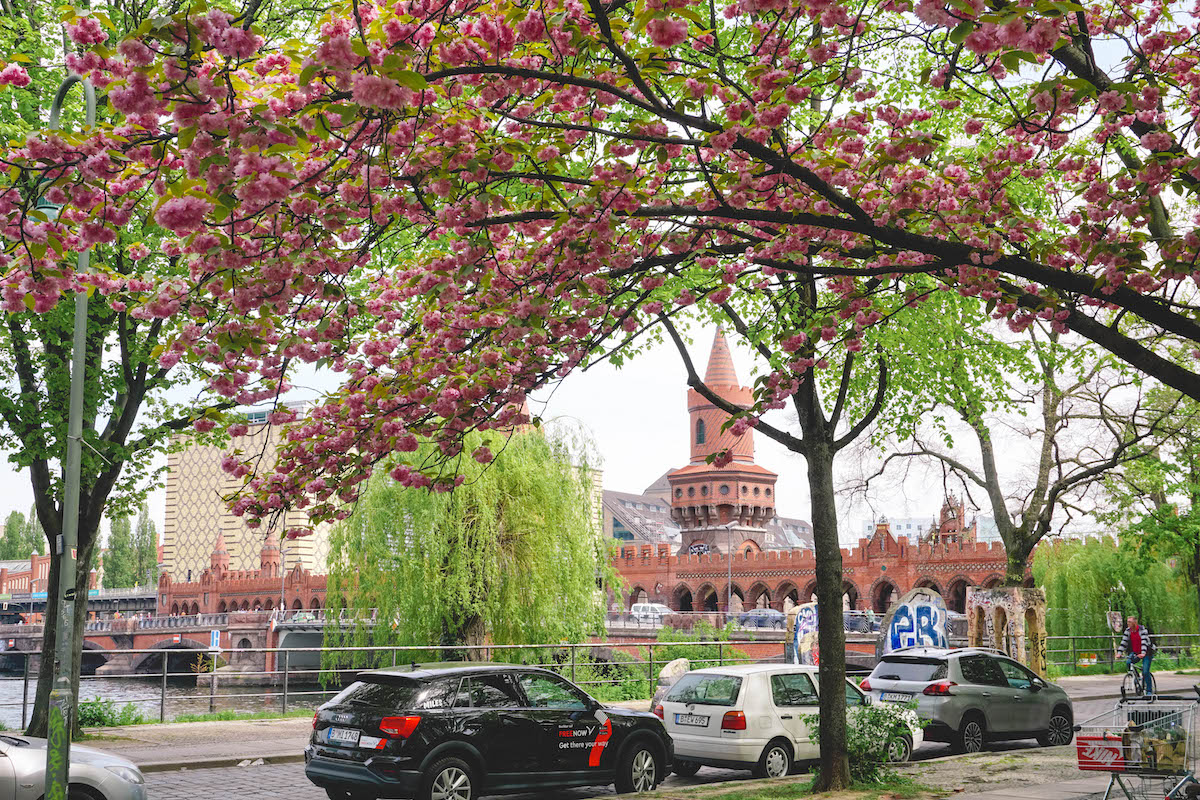 The Oberbaumbrücke is one of Berlin's most iconic photo spots. The double-decker red brick bridge crossing the River Spree is stunning no matter the season, and when framed by the branches of blooming cherry blossom trees it makes for an unforgettable photo.
There are two spots near the Oberbaumbrücke that have cherry blossoms trees:
There's a small, paved square between the start of the East Side Gallery and the Oberbaumbrücke (labeled "Zierkirschen am Oberbaum" on Google Maps, so it's very easy to find!).
Another blooming area that seems to be less well known can be found on the opposite bank of the river, along the May-Ayim-Ufer, not far at all from where the bridge is.
I should note that the sites of the cherry blossom trees aren't the most stunning of spots — the trees seem to spring up directly out of the concrete and paving stones. But again, when you look up through the branches to the bridge beyond, well, let's just say it's a view you'll never forget.
Monbijoupark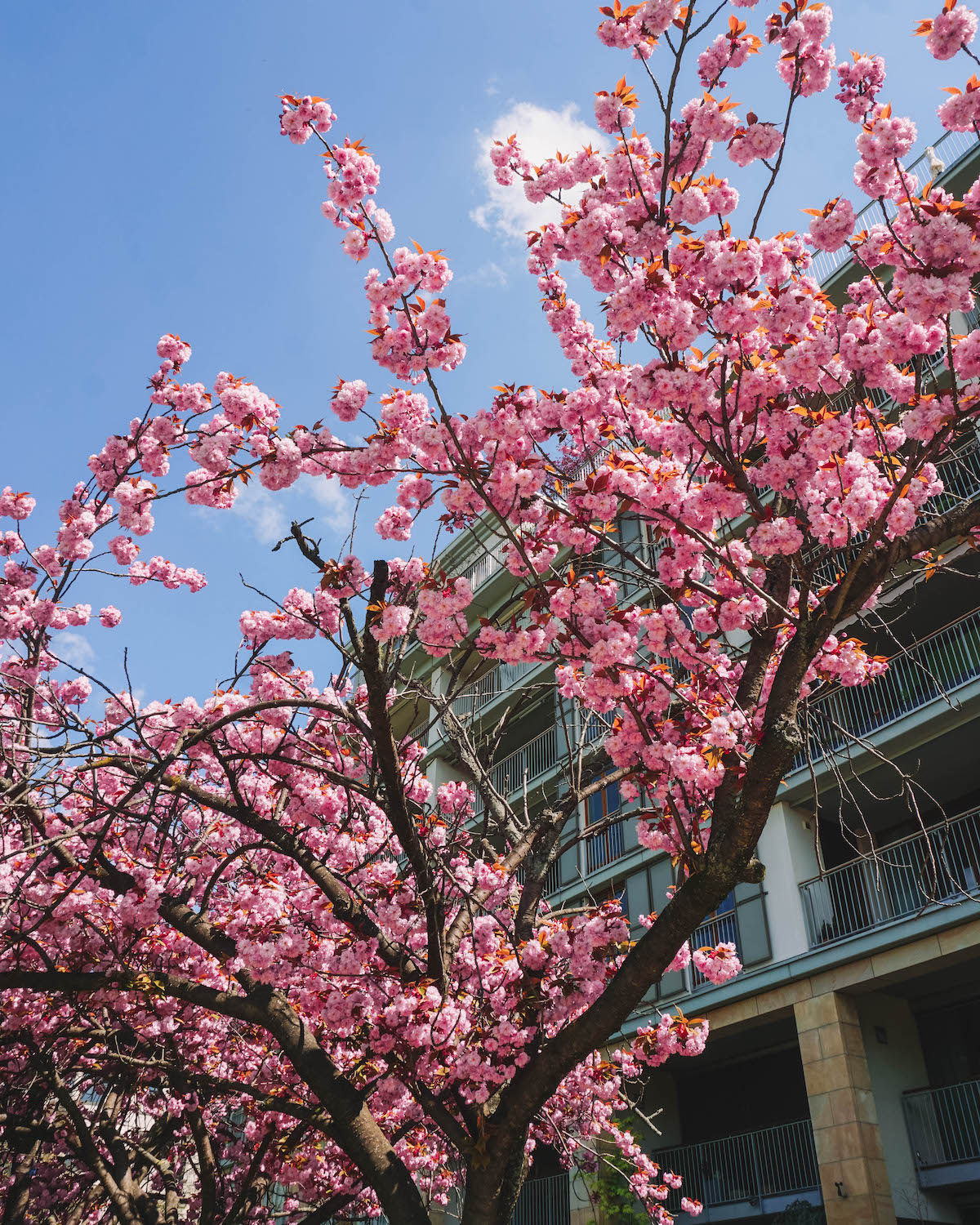 The cherry blossoms really are the jewels of "My Jewel" park. You can find them near the basketball court, deep in the park away from the River Spree.
Pair your pilgrimage to the cherry blossoms of Monbijoupark with brunch or a coffee break along nearby Oranienburger Straße, or pick up a beer or Schorle from a local Späti to enjoy along the canal after admiring the trees.
Bonus: Berlin's Cherry Blossom Festival
One last recommendation and then I'll lead you to your cherry blossom hunting!
The Gärten der Welt (Gardens of the World) hosts an annual cherry blossom festival in April. The dates for the 2023 cherry blossom festival are April 15th and 16th from noon to 5pm each day.
The cherry blossom festival is called "Hanami" after the Japanese tradition of admiring the cherry blossoms. At the festival, you can expect to see plenty of blooming cherry blossom trees as well as artists and musicians from Korea, Japan, and China.
Map of Berlin's Cherry Blossom Sites
Happy Cherry Blossom Season!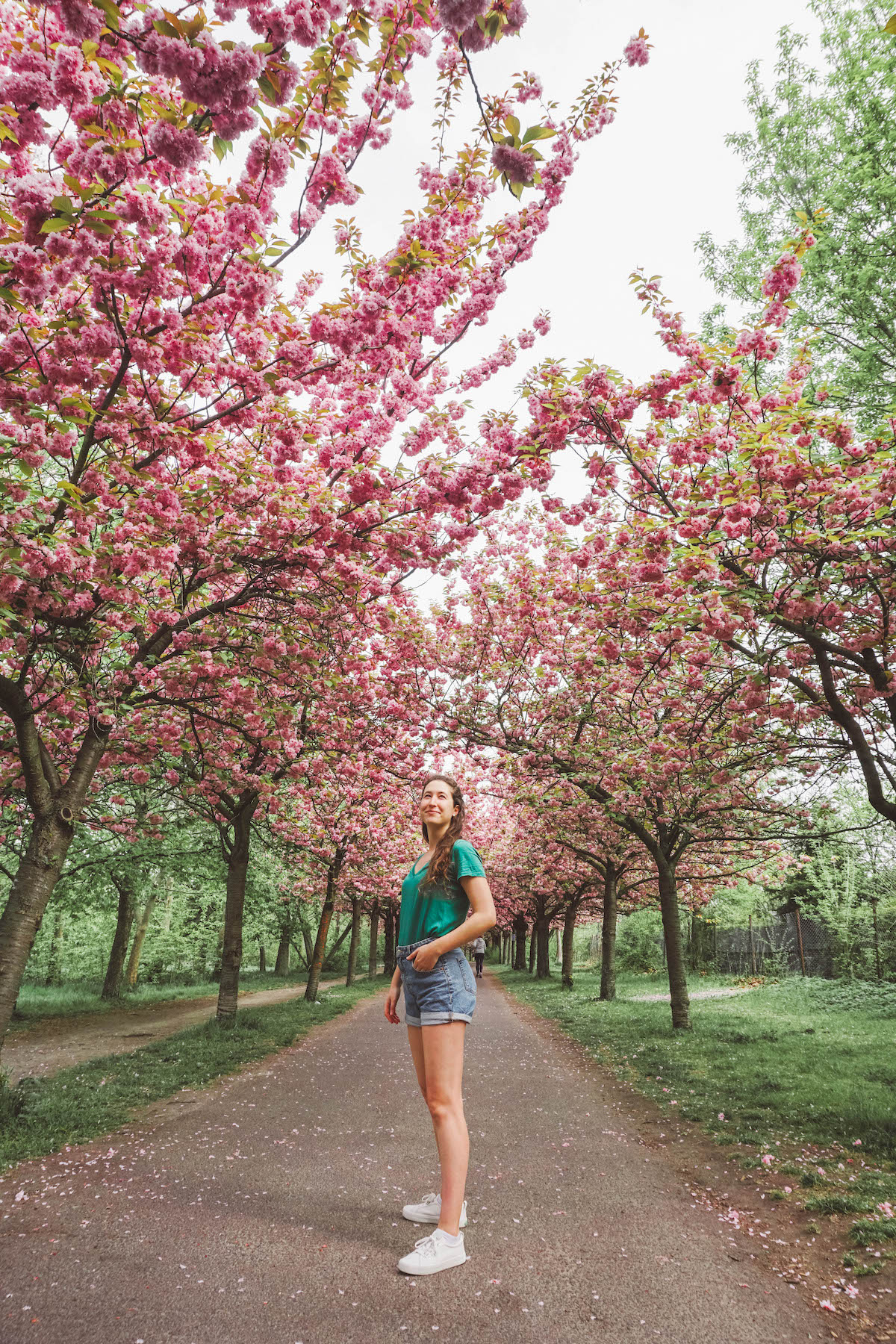 Now that you know all of my favorite spots to see cherry blossoms, I hope you make time to get outside and enjoy Berlin's stunning array of sakura.
Please leave me a comment below if I've left out your favorite cherry blossom site! I'm always looking for hidden gems since the more popular spots like Teltow and Bornholmer Straße get so busy on the weekends.
Don't forget to follow me on Instagram to keep up with my daily adventures in Berlin and beyond!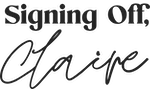 More Spring Activities in Berlin: