Charlottenburg is one of the ritzier residential neighborhoods in Berlin, but there's lots to do and see here as well! Here are the best things to do in Charlottenburg, from a local.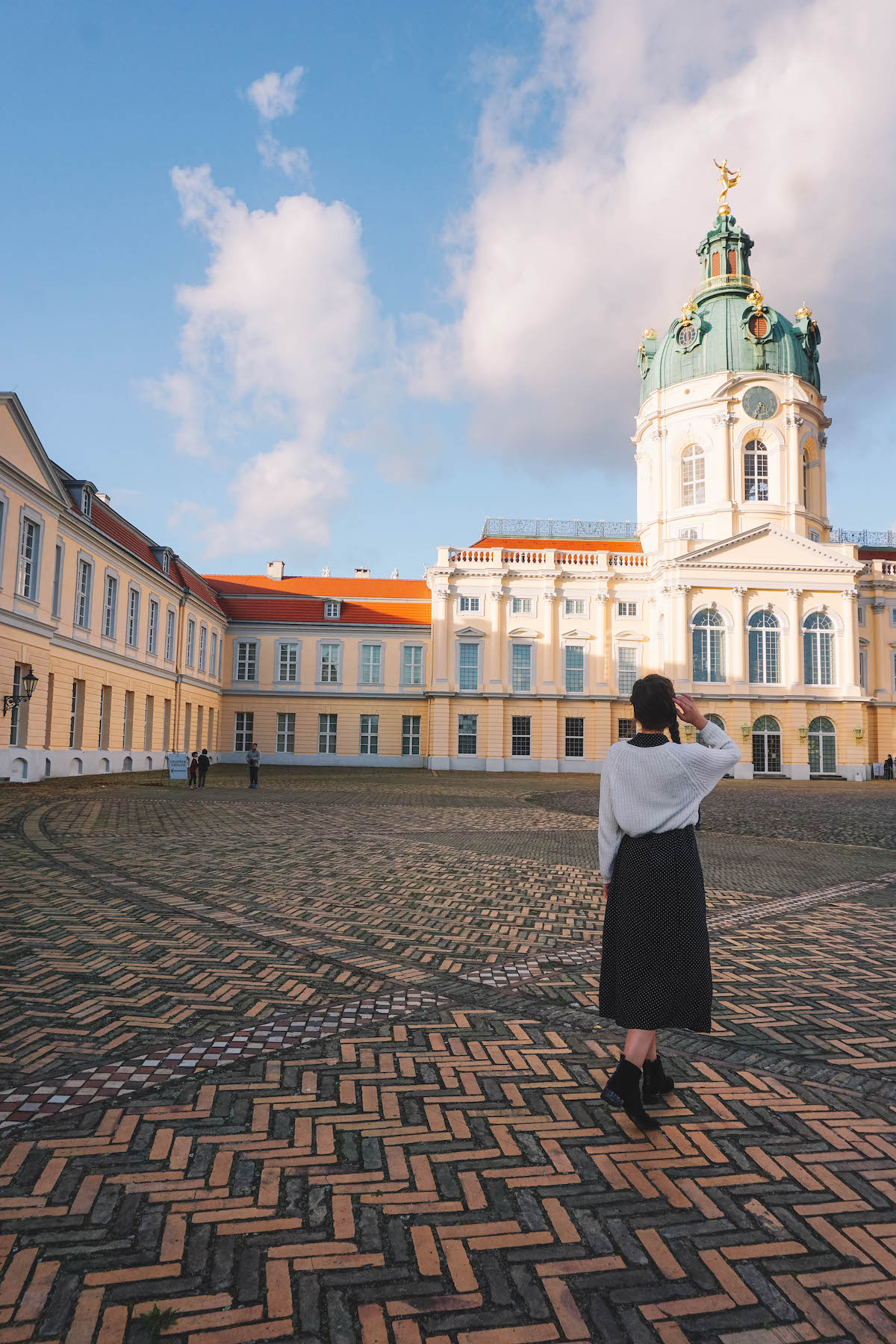 In west Berlin along the Spree River is the lovely neighborhood of Charlottenburg. It's primarily a residential area, but some of the city's biggest attractions can be found here as well!
Charlottenburg was originally called Lietzenburg. The town was renamed in 1705 after Queen Sophie Charlotte, the wife of King Frederick I of Prussia.
Charlottenburg is best known for its stunning Baroque palace, the luxury Ku'damm shopping street, its former olympic stadium, and for being home to the German Opera House (Deutsche Oper).
Not many tourists venture out to Charlottenburg when visiting Berlin, but hopefully this guide will convince you to pay Charlottenburg a visit!
Table of Contents
Click "show" to see the full table of contents for this post. You can jump around the post as desired by clicking on the individual sections listed below.
Top 20 Things to Do in Charlottenburg
There are even more things to do in Charlottenburg, Berlin than I've listed below. However, I don't want this post to turn into a novella so I've stuck with a mere 20 activities. This list of Charlottenburg attractions includes activities for both first-time visitors and locals!
Tour Charlottenburg Palace & Gardens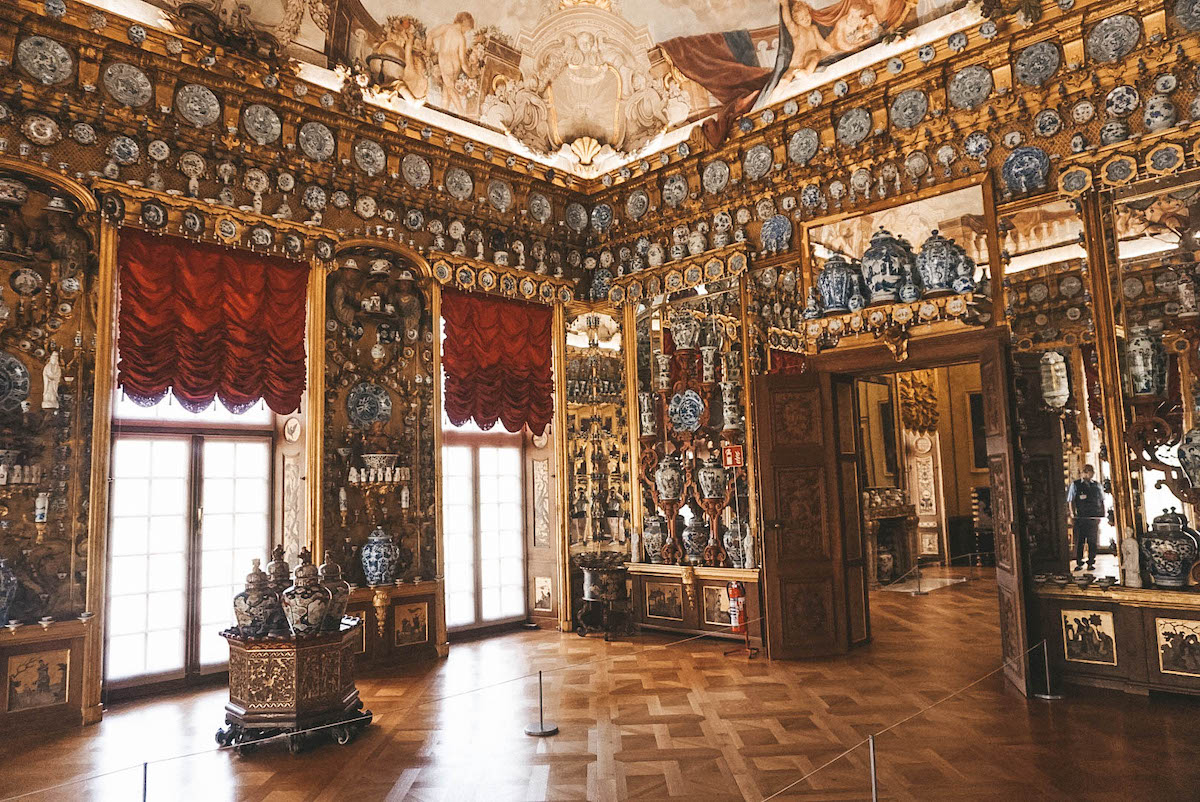 Arguably THE thing to do in Charlottenburg is visit the opulent Charlottenburg Palace (Schloss Charlottenburg).
The palace was built as a summer residence for Queen Sophie Charlotte, and she referred to it as her "court of the muses." She loved music and the arts and often invited poets and other artists to stay at her summer residence.
There are so many incredible things to see and do at Charlottenburg Palace, and you can easily spend half of a day here. Keep in mind that in addition to the palace itself, there are numerous buildings on the grounds to tour, as well as the palace garden and park.
Be sure to read my full guide to Charlottenburg Palace for lots more photos and information on what to see when you're there.
Window Shop Along the Kurfürstendamm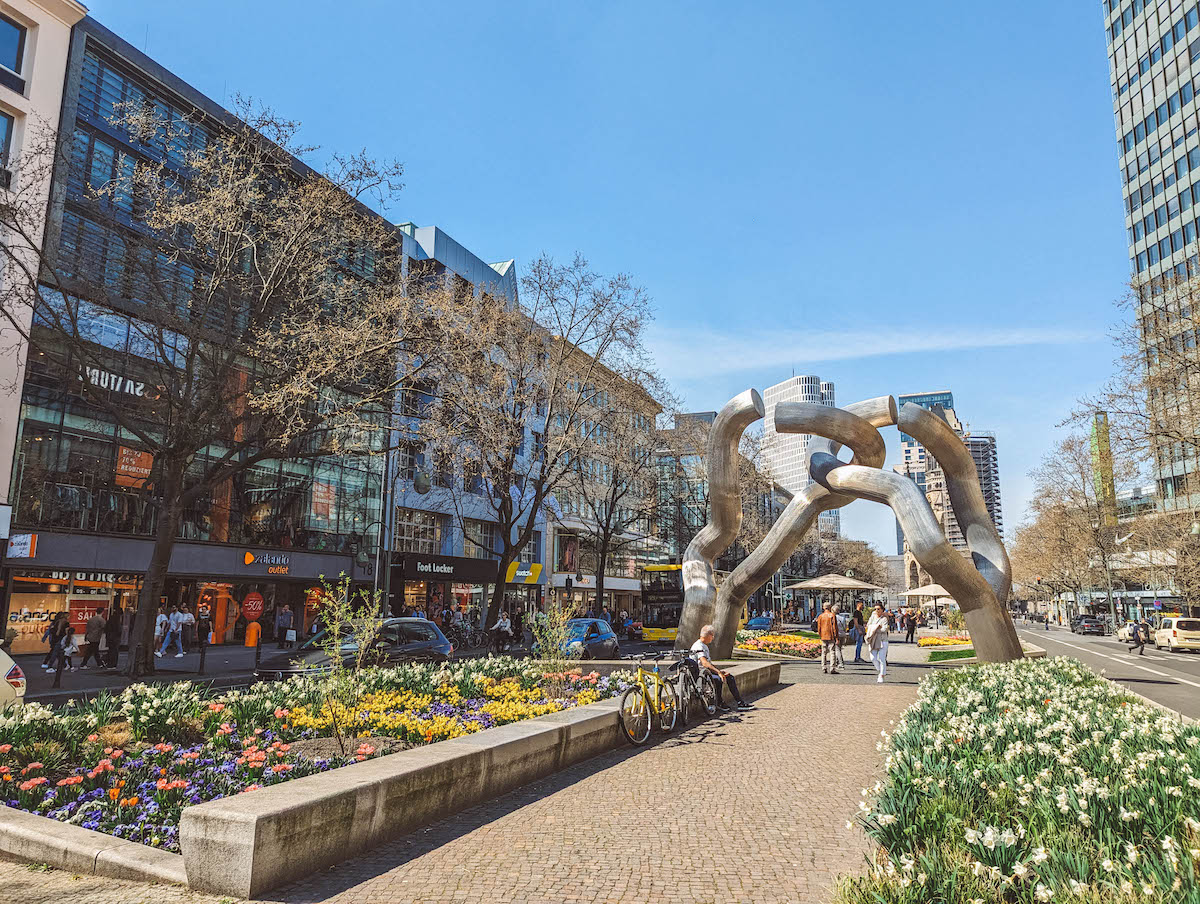 Fondly called "Ku'damm" by Berliners, the Kurfürstendamm is a popular shopping street in West Berlin. It's been compared to the Champs-Elysees in Paris, but the Ku'damm isn't nearly as beautiful.
The Kurfürstendamm is lined with shops, most of which are on the more luxury end of the spectrum. There are lots of cafes and restaurants in the area too!
Kurfürstendamm: Bikini Berlin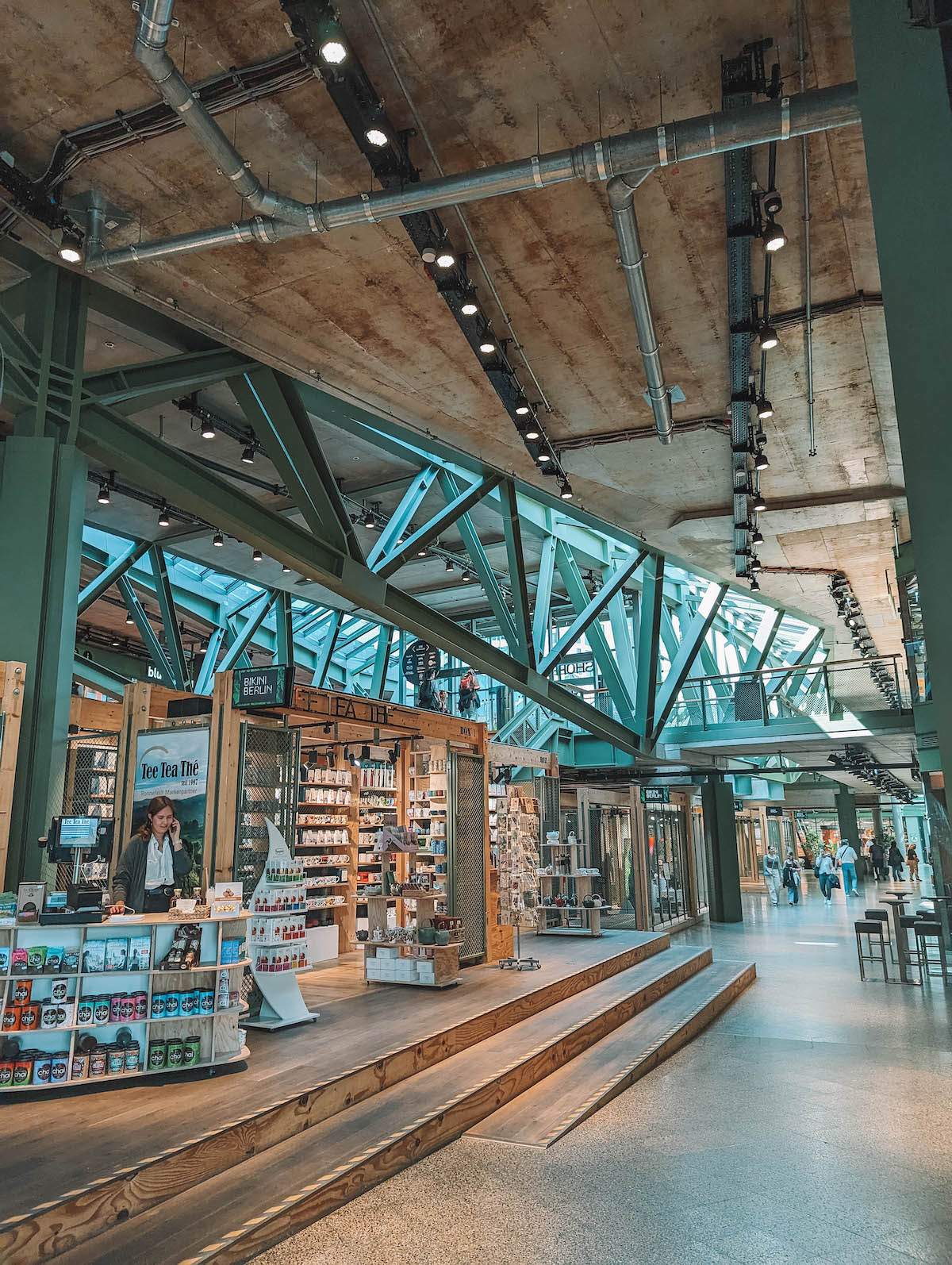 Next to the Kaiser Wilhelm Memorial Church is the lively Bikini Berlin shopping center. Instead of the usual brick-and-mortar storefronts, Bikini Berlin is a "concept shopping mall" featuring smaller boutiques and pop-up shops.
Be sure to head to the rooftop terrace for a look down into the Zoo and a view of the surrounding cityscape. The rooftop is free to enter!
Kurfürstendamm: Kaiser Wilhelm Memorial Church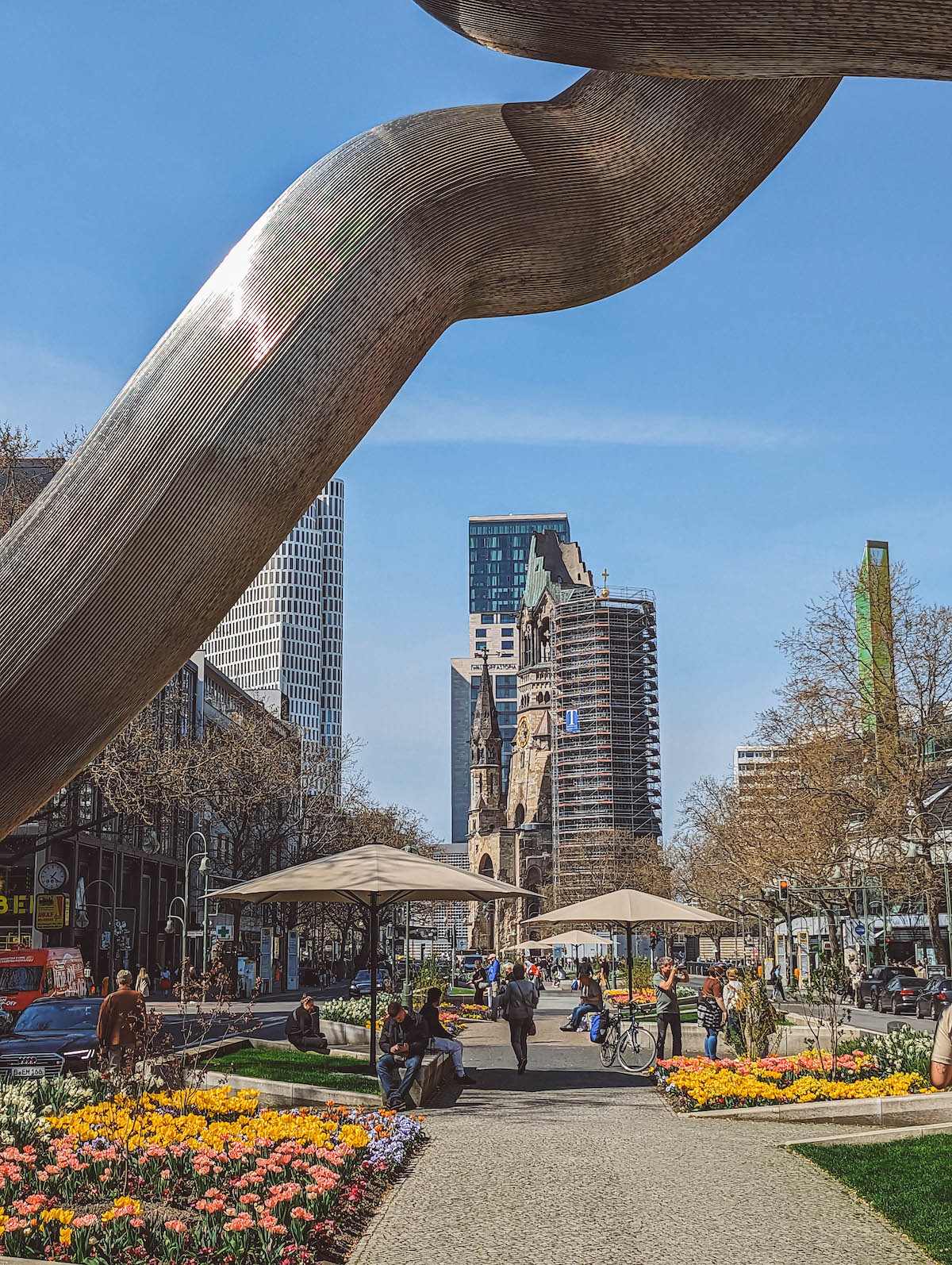 At the end of the Kurfürstendamm is the Kaiser Wilhelm Memorial Church, one of Berlin's most famous landmarks. Once an operating Protestant church, it was almost destroyed in the 1945 Allied air raids.
The church was never rebuilt, simply sealed as much as possible to protect the interior from the elements.
The memorial hall within the church displays photographs of Berlin before and after WWII. It's a haunting anti-war memorial that's well worth a visit.
Kurfürstendamm: KaDeWe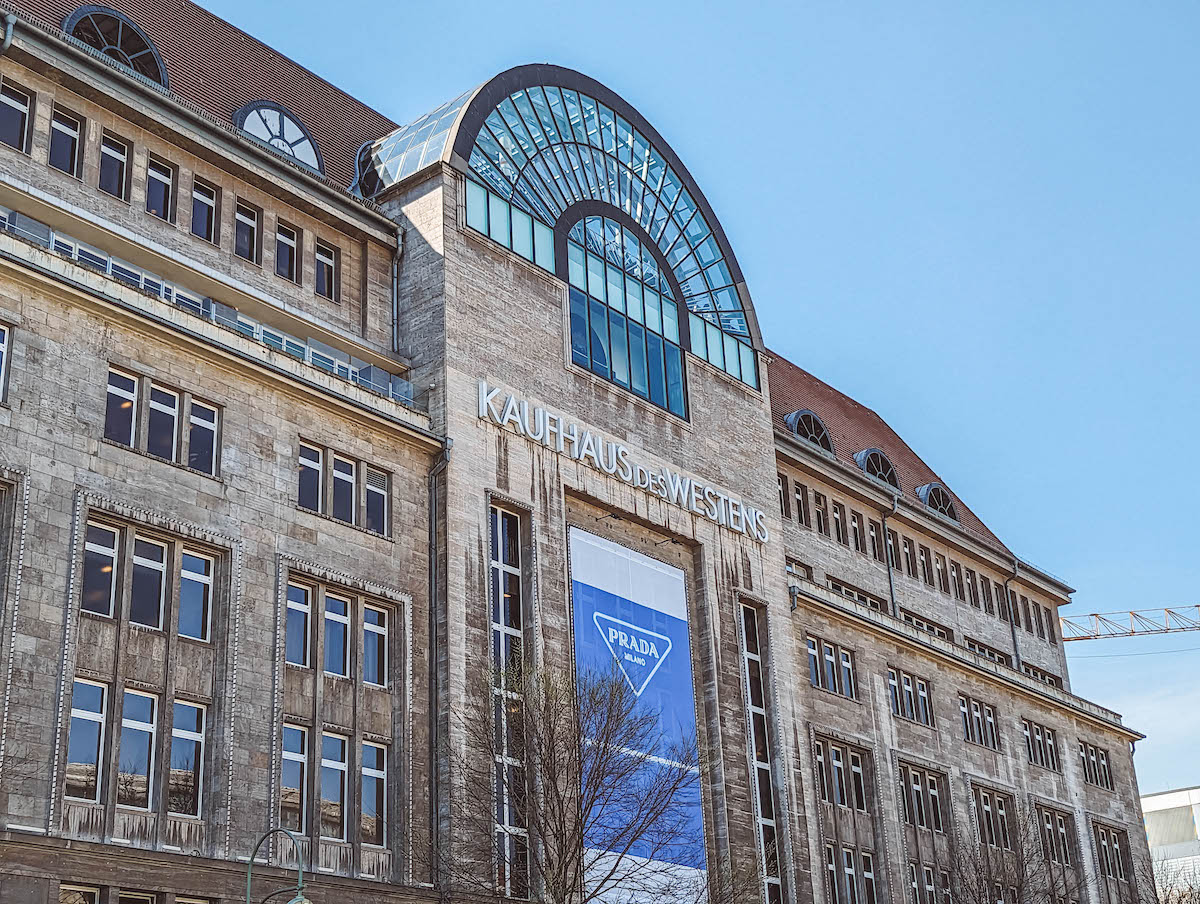 While you're strolling along the Kurfürstendamm, head into the iconic KaDeWe (Kaufhaus des Westens). It's a well-known department store (and a Berlin icon!) that was founded in the early 1900's.
It's the second largest department store in the world, after Harrods in London!
Peruse the Books at Marga Schoeller Bücherstube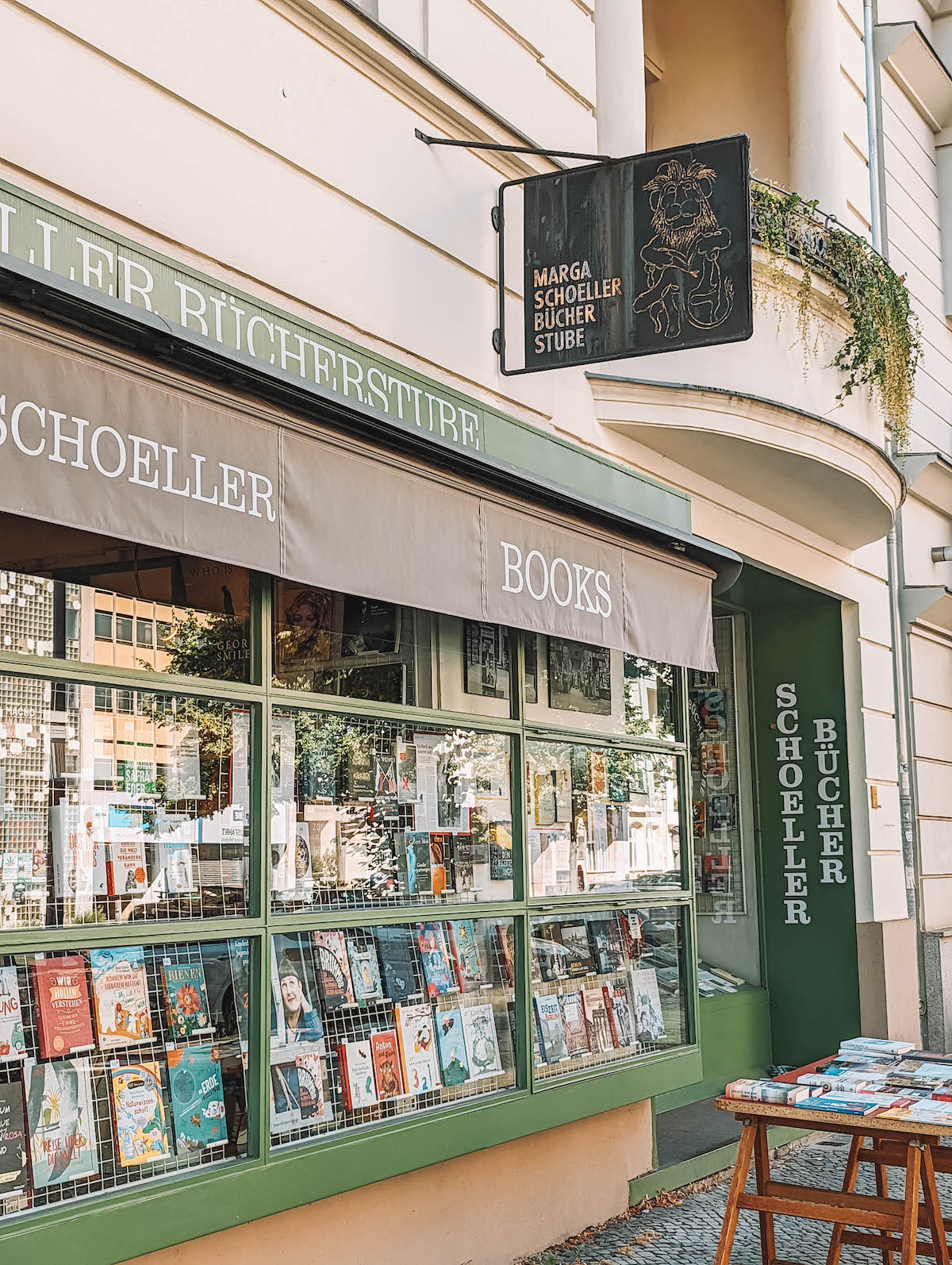 My favorite independent bookstore in Charlottenburg is Marga Schoeller Bücherstube. It's a cozy bookstore with a small English section featuring mostly best-sellers and classics. (The rest of the store is dedicated to books written in German!)
The staff at Marga Schoeller is super friendly, and I've received many good recommendations from them in the past!
Decorate Pottery at Paint Your Style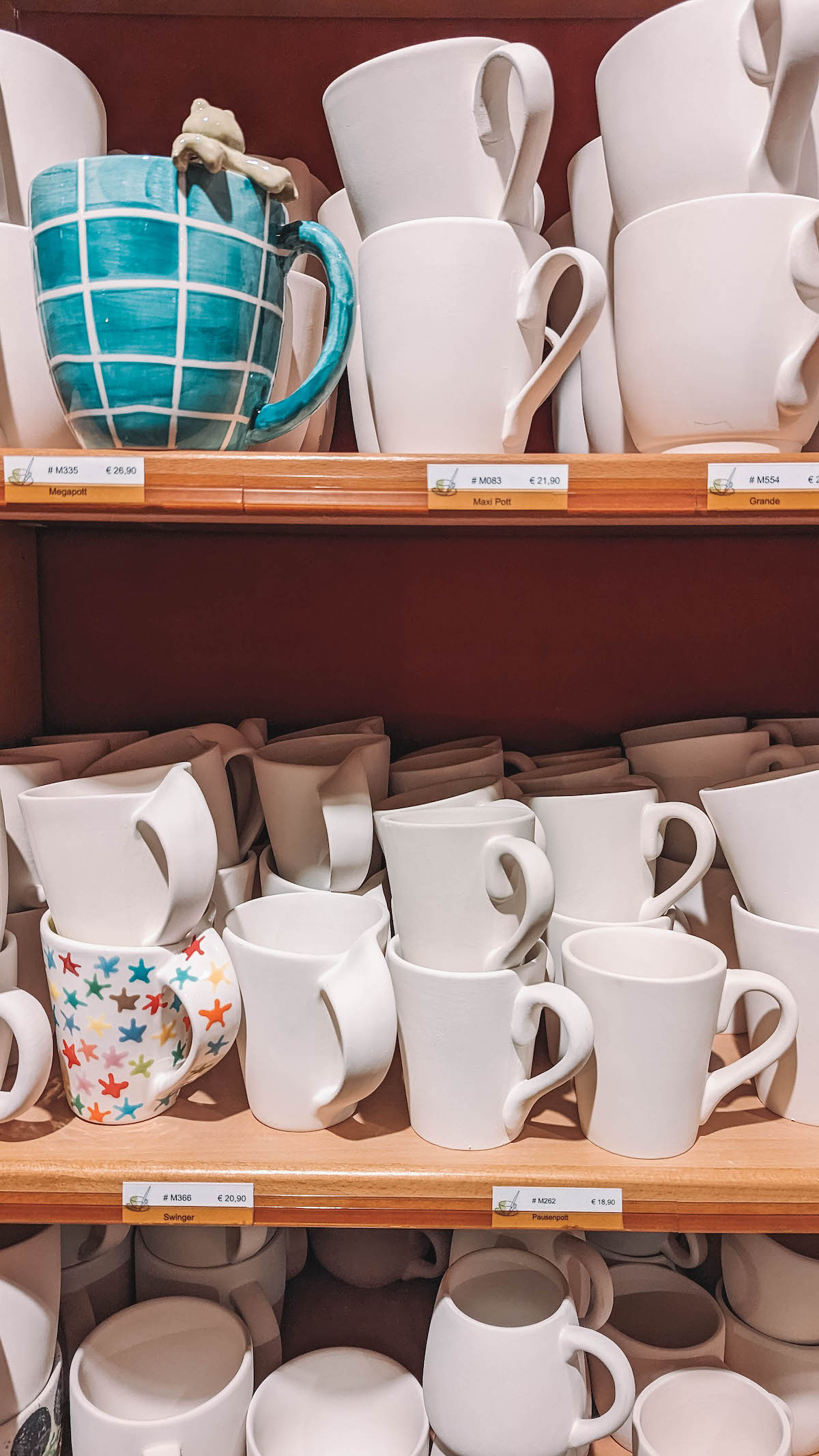 Whether you're an experienced painter or a newbie like myself, painting pottery at Paint Your Style is a fun way to pass the time in Charlottenburg.
The process works like this:
Pick your desired pottery item(s) from the shelves.
Find a table to paint at (I recommend making a reservation!)
Select your paint colors from the provided selection
Create your masterpiece in the allotted amount of time
Hand over your pottery for it to be fired in the kiln
Come back a few days later to pick up your cup, plate, bowl, teapot, or figurine
I've gone to Paint Your Style on dates, but I have a friend who goes here regularly on her own as a solo art date. Time flies when you're painting pottery!
Search for Vintage Finds at Spitze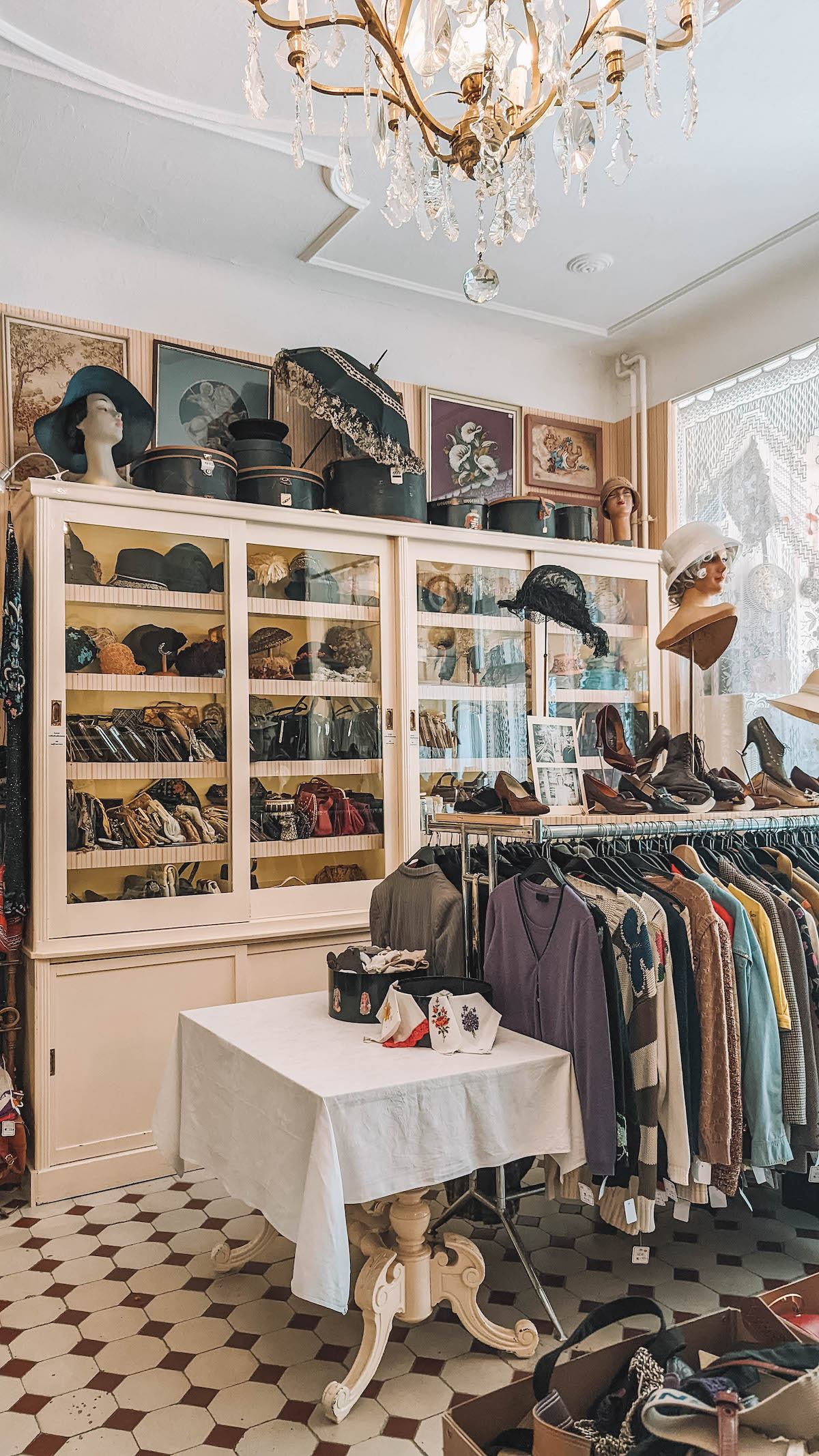 I almost didn't mention this incredible vintage clothing store in Charlottenburg because it's my favorite in the whole city. But … you read my blog, so I guess I'll let you in on the secret.
Spitze specializes in original clothing and accessories from 1860 to 1960. The quality is superb and the prices aren't that high considering how old some of the items are.
I go to Spitze every few months to see what's new in stock, and to rifle through the collection of vintage silk scarves.
Go Antique Shopping Along "Antique Mile"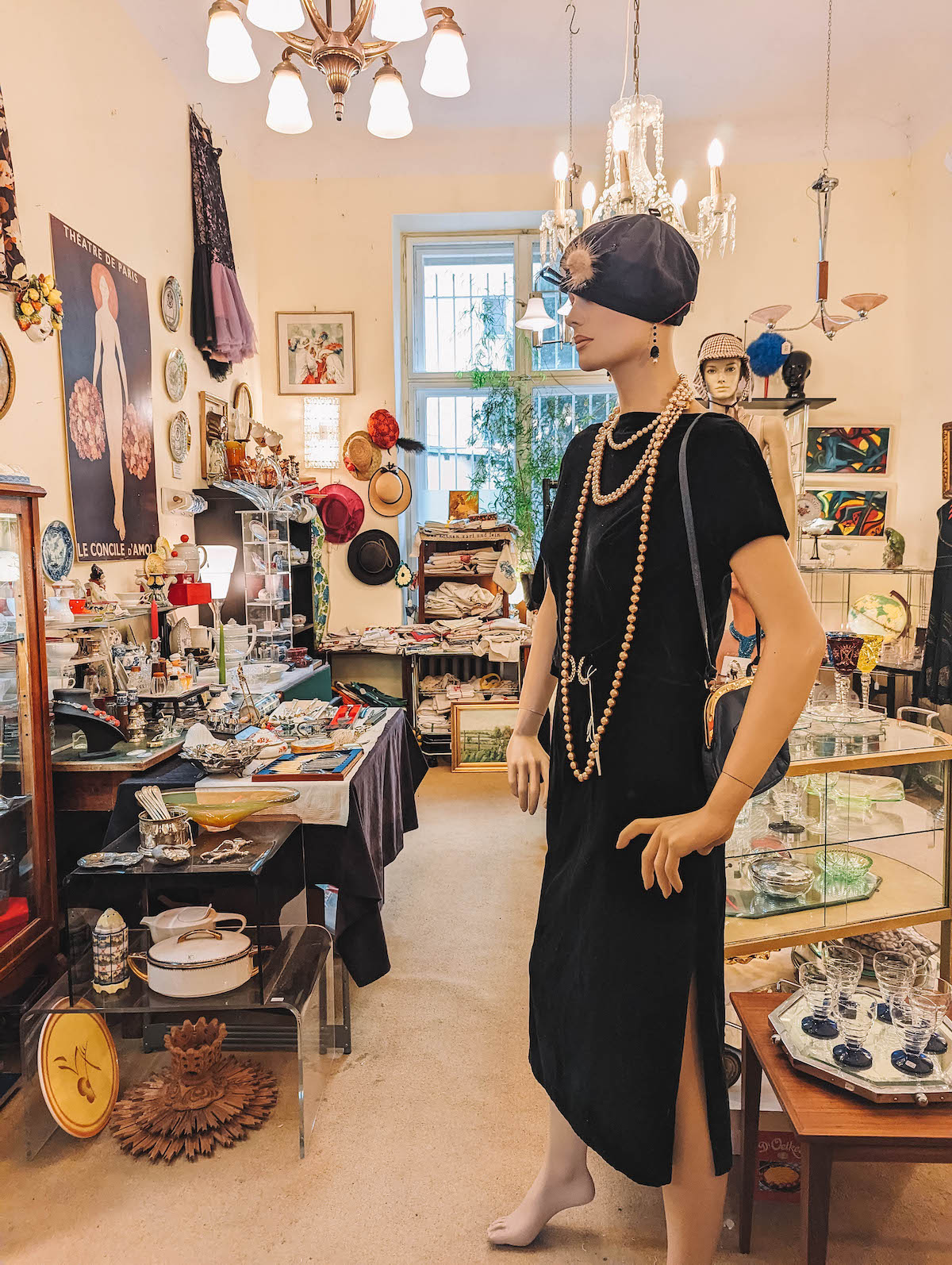 Charlottenburg's Suarezstraße goes by the nickname "Antique Mile" because practically every shop along this street is an antique store. And let me tell you, the pickings are excellent!
Whether you're searching for antique furniture, books, home decor, suitcases, or accessories, there's bound to be someone along Antique Mile selling what you're looking for — provided you're willing to pay for it!
Some of the shops along Suarezstraße have more of a flea market vibe, but others clearly cater to the more luxury-minded customer. Have cash on you since not every place accepts card!
Visit the Berlin Zoo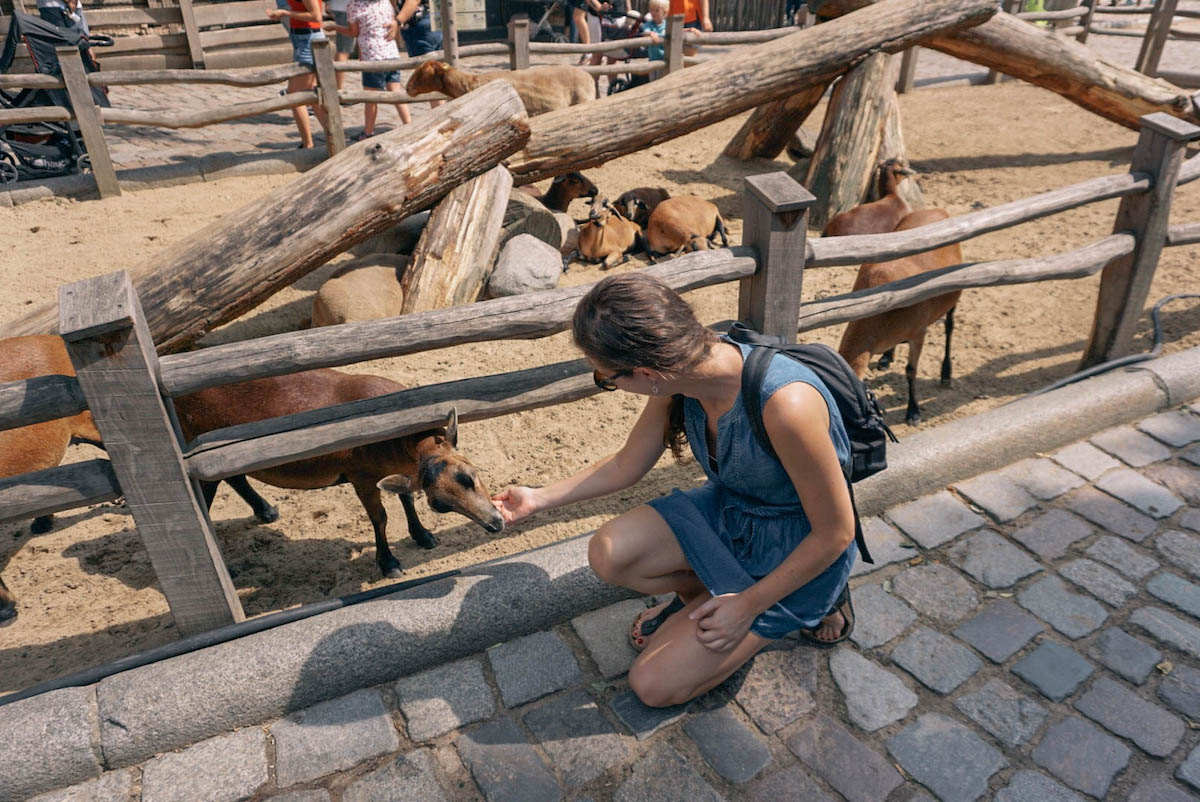 The Berlin Zoo is the oldest zoo in Germany and it boasts more animal species than any other zoo in the world! You can easily spend half a day or more at the Berlin Zoo.
Just note that the food options inside the zoo are pretty terrible (and pricey!) but you're not allowed to exit, grab some food, and return to the zoo. So pack snacks or be prepared to pay out the nose for your lunch.
Tip: If you need a pick-me-up afterwards, treat yourself to a bubble tea from nearby ComebuyTEA. It's my favorite bubble tea place in Berlin!
Experience Chinese Hot Pot
If you don't know what else to do in Charlottenburg, ring a few friends and have them meet you for hot pot at ShooLoongKan.
Hot pot is reminiscent of Swiss fondue, except that instead of dunking bread and veggies into melted cheese, a giant pot of flavorful broth is heated right at your table for you to cook a variety of veggies, meats, dumplings, and other goodies in.
Hot pot is a unique dining experience that can last a couple of hours. You can DIY your own dipping sauces at the sauce bar, so each time you visit you can enjoy new flavors every time.
Wander Around Savignyplatz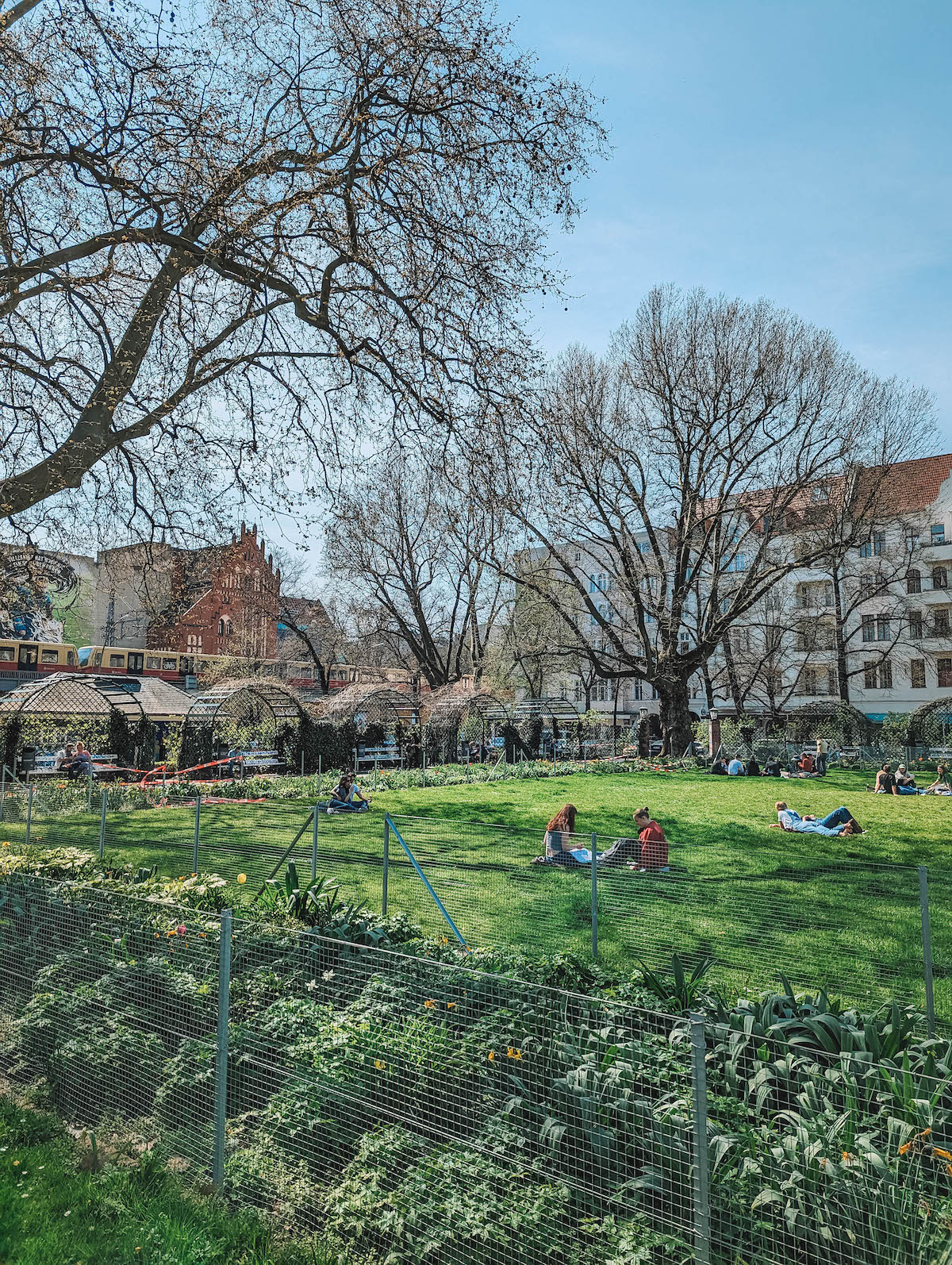 Savignyplatz is one of the prettiest areas in Charlottenburg. The square itself is lined with cafes, restaurants, and bars.
Beneath the S-Bahn tracks is Bücherbogen, a small bookshop with a focus on architecture, photography, and fashion.
For traditional German food, head to Dicke Wirtin.
Around the corner from Savignyplatz, along Kantstraße, is Der Kuchenladen. It's one of my favorite cake places in the city.
And as a general tip, you can turn down any of the side streets running away from Savignyplatz and discover one pretty thing after another. This is a beautiful area of Charlottenburg, and I love to wander aimlessly in the warmer months!
Eat Berlin's Best Asian Food Along Kanstraße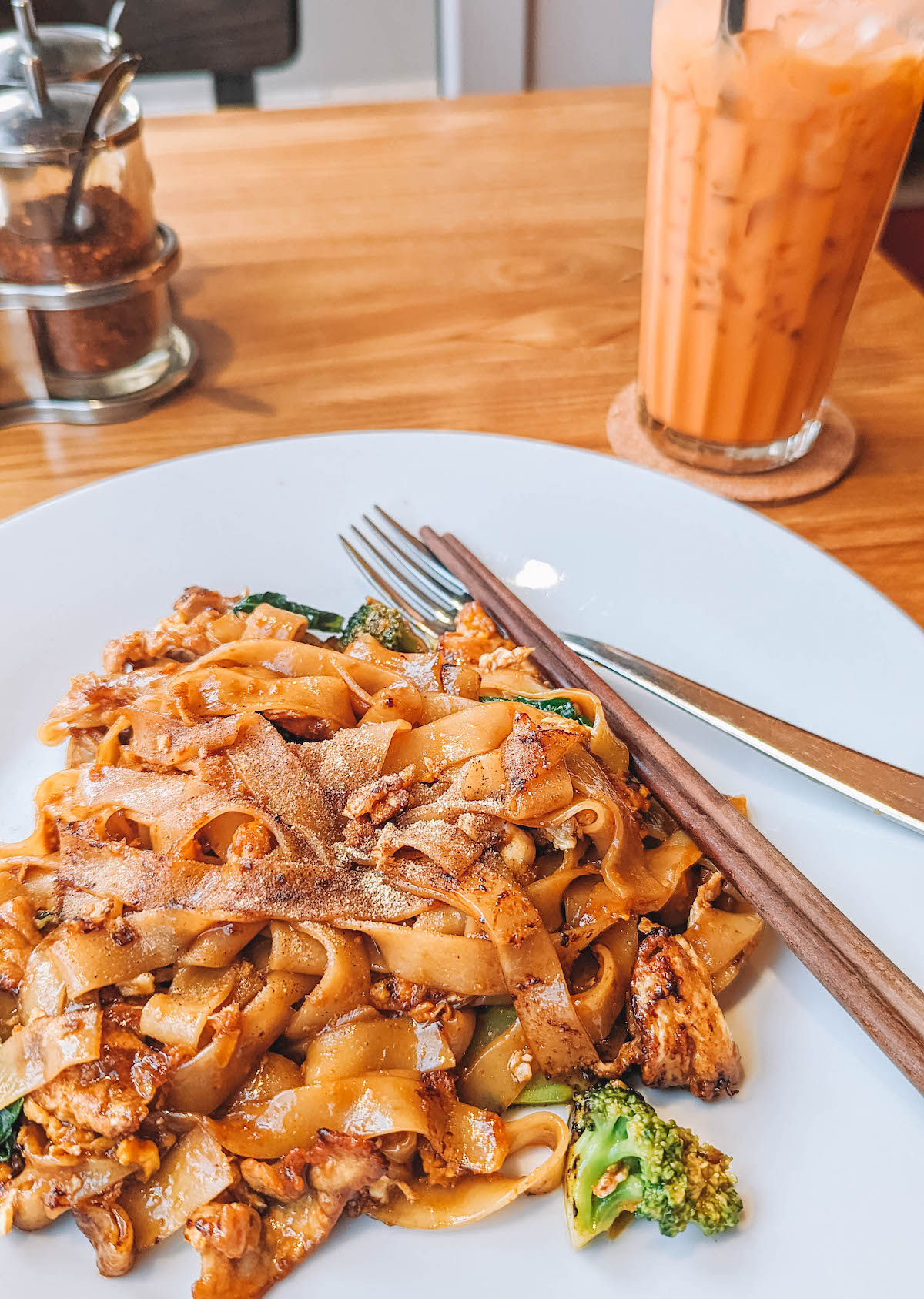 Another main attraction in Charlottenburg is Kanstraße, thought by many to have the best Asian food in the city.
Now, that's not to say that every restaurant here is fantastic. But seeing as how practically every restaurant along Kantstraße from Savignyplatz to Wilmersdorfer Straße is an Asian restaurant, your chances of having a truly superb meal is significantly higher than anywhere else in the city.
Whether you're craving Thai, Vietnamese, Chinese, or Japanese food, you can find it along Kantstraße!
Some of my restaurants along Kantstraße are:
Thai-Art (Kantstraße 57) — amazing Thai food at a good price
Papaya (Kantstraße 122) — more yummy Thai food, with a good amount of vegan / veggie / gluten-free options
XXX Ramen (Kantstraße 130, 10625 Berlin) — really tasty ramen
Lon Men's Noodle House (Kantstraße 33) — popular Taiwanese restaurant known for their handmade noodles
Relax at Lietzenseepark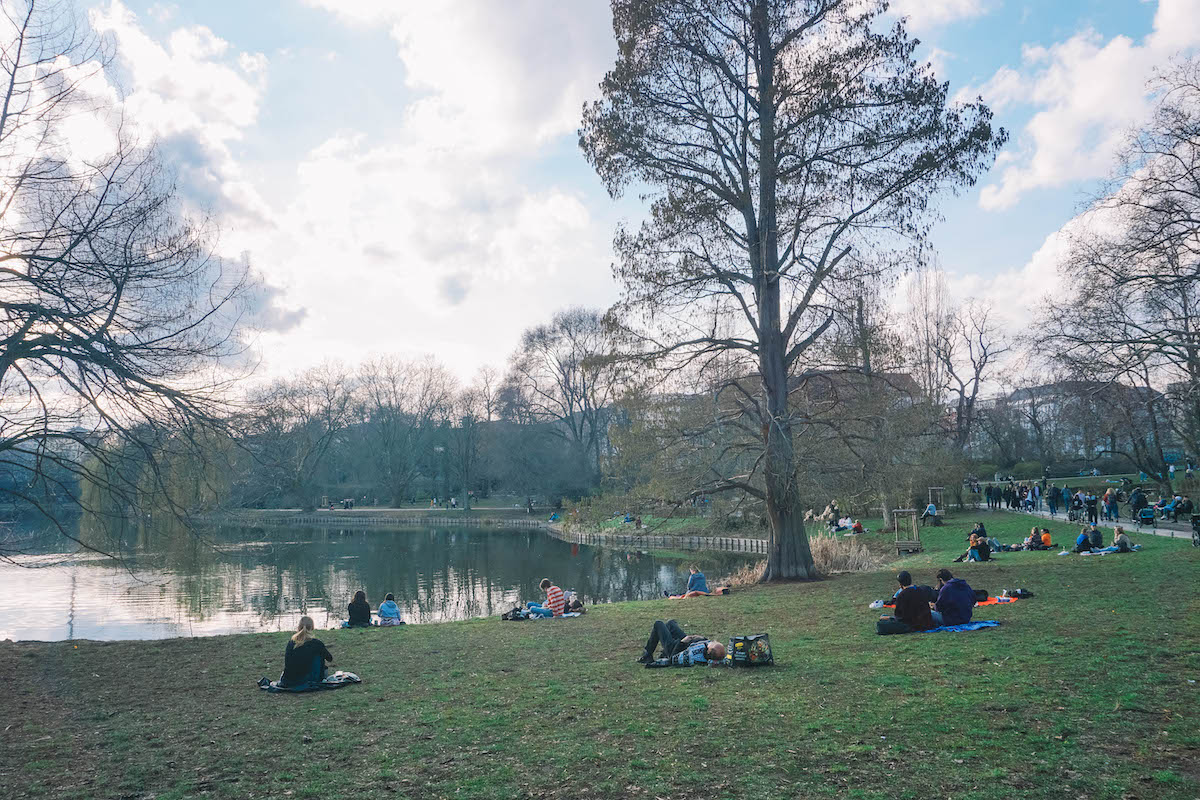 Nestled between the bustling stations Messe Nord / ICC, Westkreuz, and Sophie-Charlotte-Platz is a pocket of calm in the form of Lietzenseepark.
This small but lovely park has a lake in the middle (not for swimming in, unfortunately!). Find a place in the shade to read a book or catch up with friends, or walk around the water on a sunny day.
Walk Along the Spree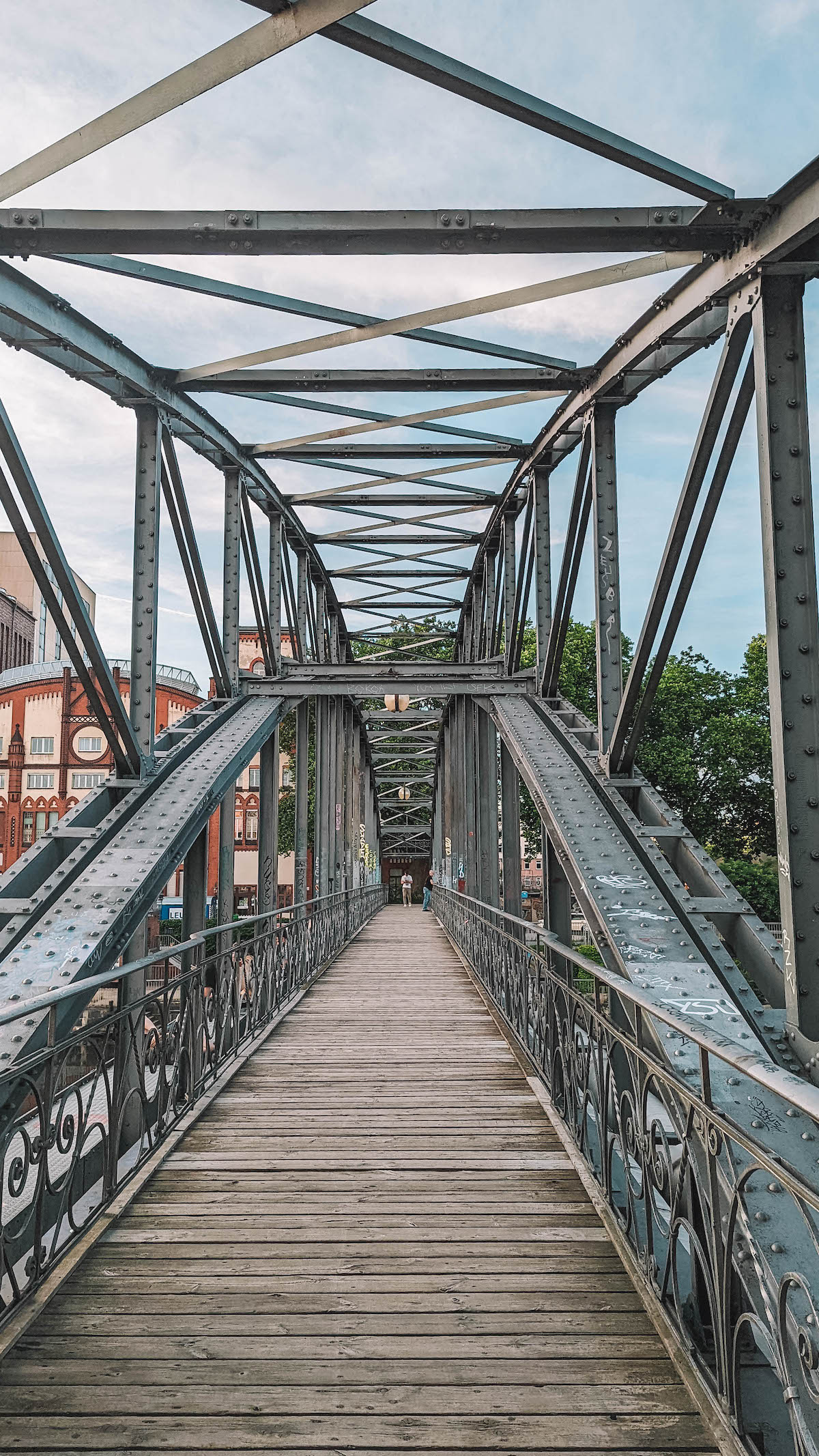 The Spree River runs through the heart of Charlottenburg, and there are wide walking paths on either riverbank.
I love to walk from Charlottenburg Palace, along the riverbank, to the Charlottenburg Bridge. It takes about 40 minutes and you end up at the site of the Original Berlin Trödelmarkt on 17. Juni Straße (the next item on this list of things to do in Charlottenburg!).
As you walk along the Spree River, keep an eye out for the old Siemensteg. It's a picturesque footbridge that crosses over the Spree.
There's also a lovely little rose garden near the not-so-picturesque Caprivibrücke that's a delight to see blooming every spring and summer!
Haggle at the Original Berlin Flea Market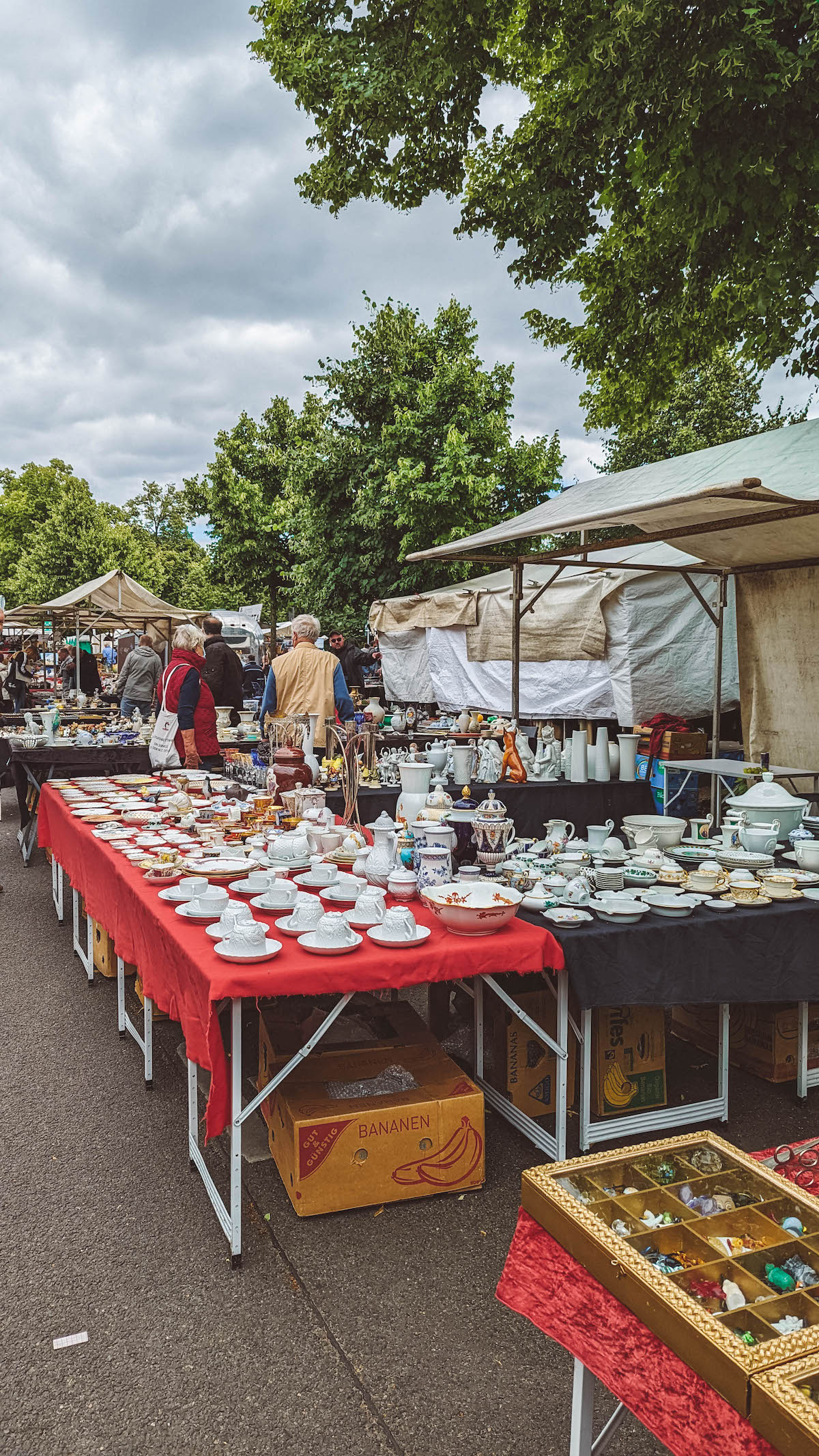 On Saturdays and Sundays near the S-Tiergarten station, you'll find the Original Berlin Trödelmark. It's one of the oldest and best known in the city (it's also my personal favorite!).
This Berlin flea market sells more high-end items such as porcelain, antique furniture, books,, and other unique household items. Bring cash and prepare to haggle!
Read Up at the Heinrich Schulz Library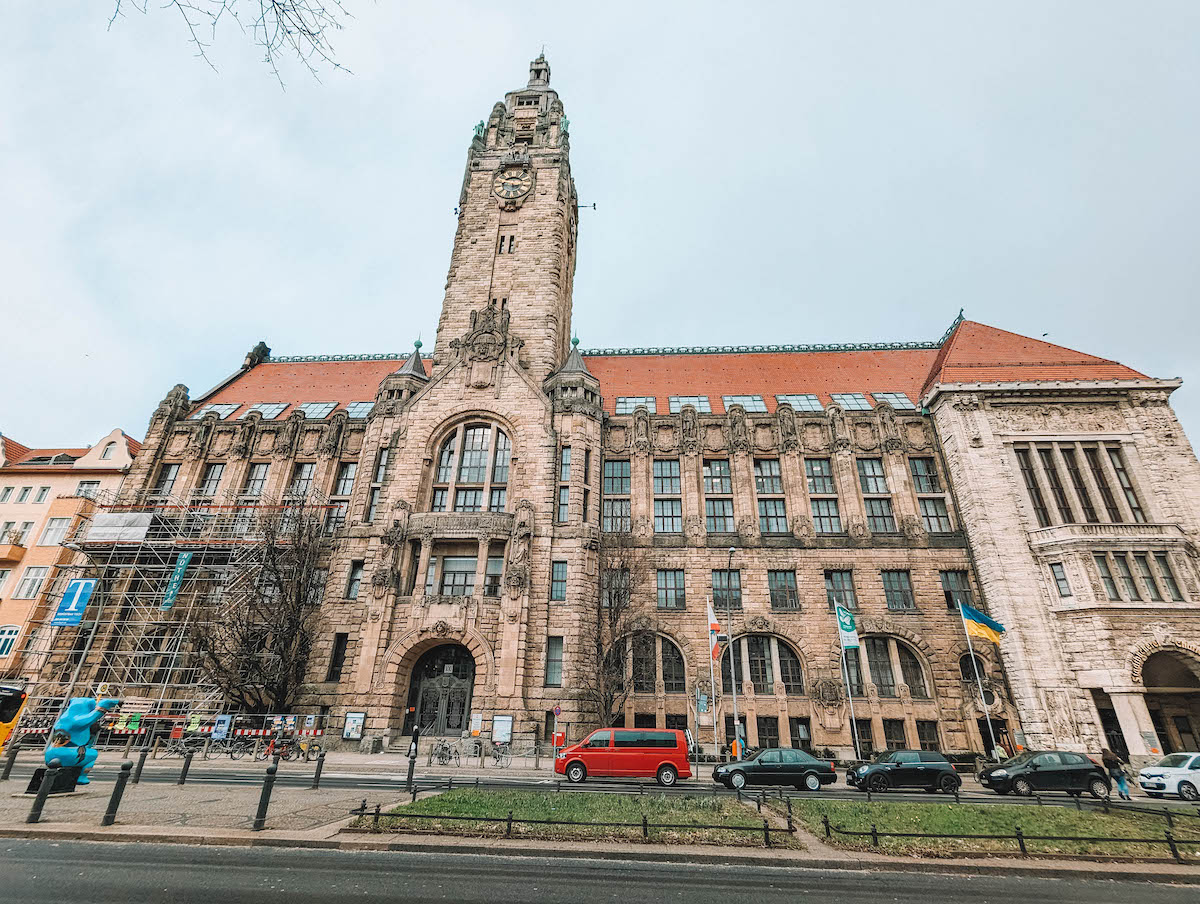 Berliners, this one's for you! If you're out of ideas for what to do in Charlottenburg, might I humbly suggest paying a visit to your local library?
The Heinrich Schulz Library is housed in the same building complex as the old Charlottenburg Town Hall. The interiors have been modernized, but the exterior is just as beautiful as ever!
A library card will cost you about €10 per year, but you'll get access to every library branch in Berlin. What makes the Heinrich Schulz branch unique is its special music section!
Brunch 'Til You Drop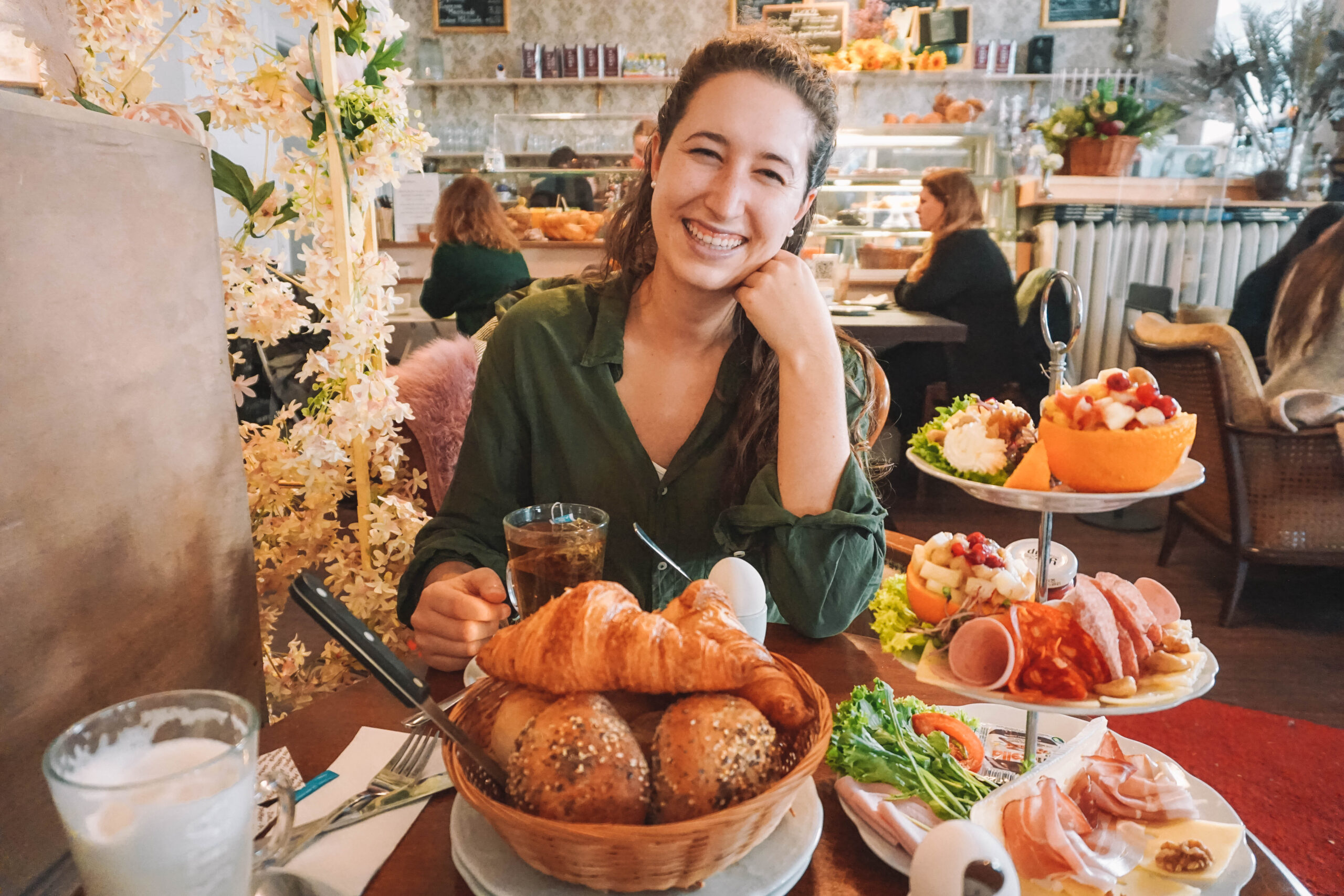 If swanky weekend brunches are your thing, you're going to love Charlottenburg. You'll want to make a reservation anywhere in Charlottenburg, though, because cafes and restaurants fill up fast!
Some of my favorite brunch spots in the neighborhood include:
A Never Ending Love Story (Kantstraße 25)
Benedict (Uhlandstraße 49)
Yaz Up (Neue Kantstraße 32) — shown above
1900 Cafe Bistro (Knesebeckstraße 76)
Enjoy an Evening Performance at Van Gogh Piano Bar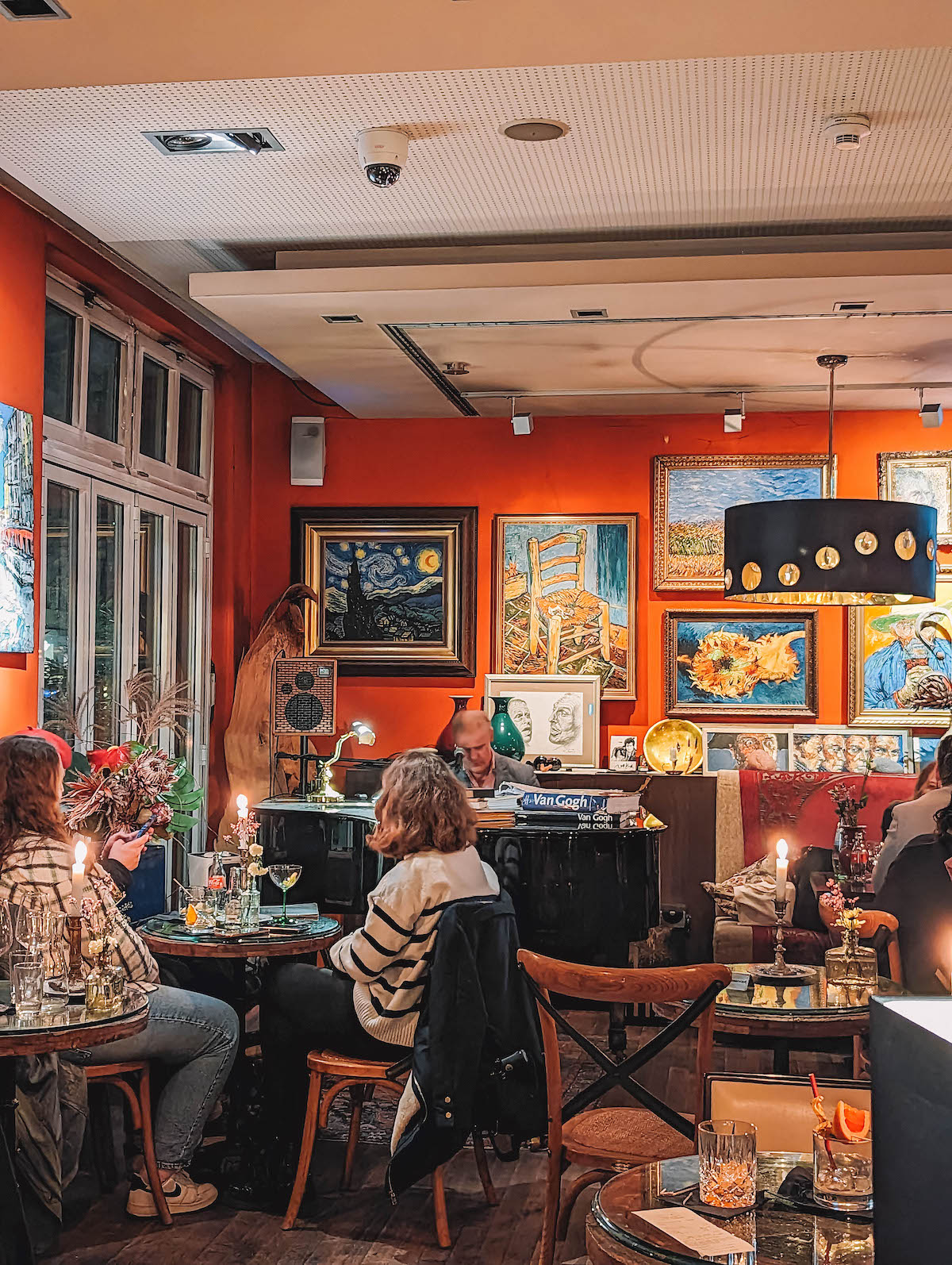 A relaxed place to spend an evening in Charlottenburg is the Van Gogh Piano Bar. Order a drink or two with good company and enjoy the live music.
I've never tried the food here as it's a tad pricey, but the drinks are good! (I don't drink alcohol, but the bartender makes great mocktails.)
Be sure to make a reservation if you plan on visiting on the weekend.
Spend the Holiday Season at the Christmas Market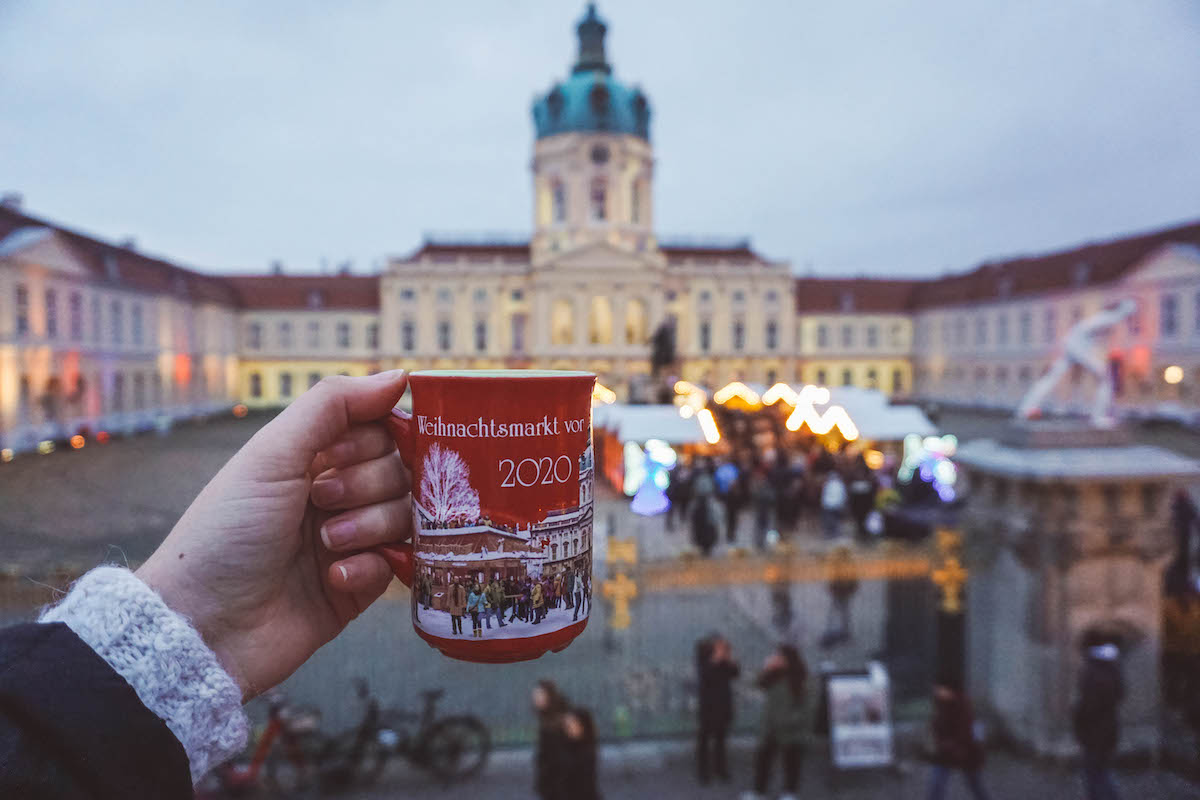 The Christmas market at Charlottenburg Palace is one of my favorites in Berlin! The market is built out of white tents that light up at night, and a light show is projected onto the facade of the palace.
Rumor has it that the Charlottenburg Christmas market might not take place at the palace in 2023, so I'm crossing my fingers that it even returns at all!
Museums in Charlottenburg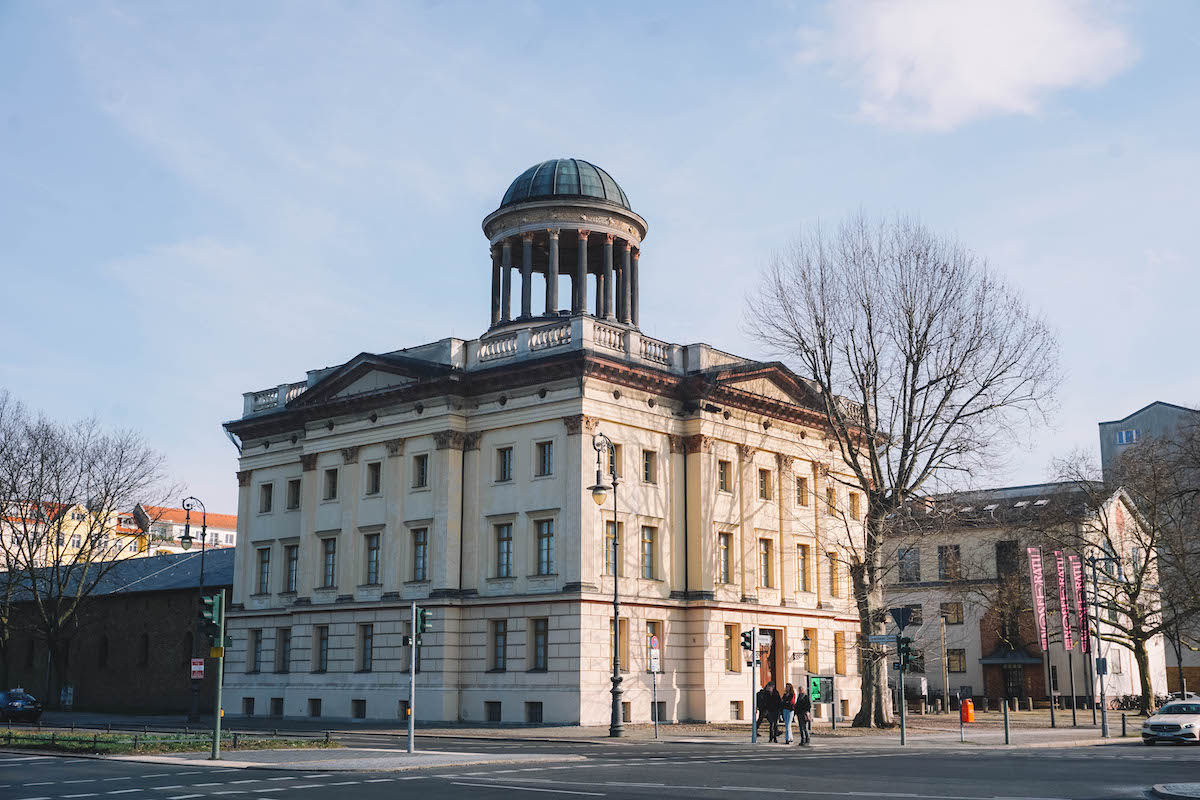 Charlottenburg has a handful of wonderful museums, all of which I can highly recommend! The museums in Charlottenburg to know about include:
Performance Venues in Charlottenburg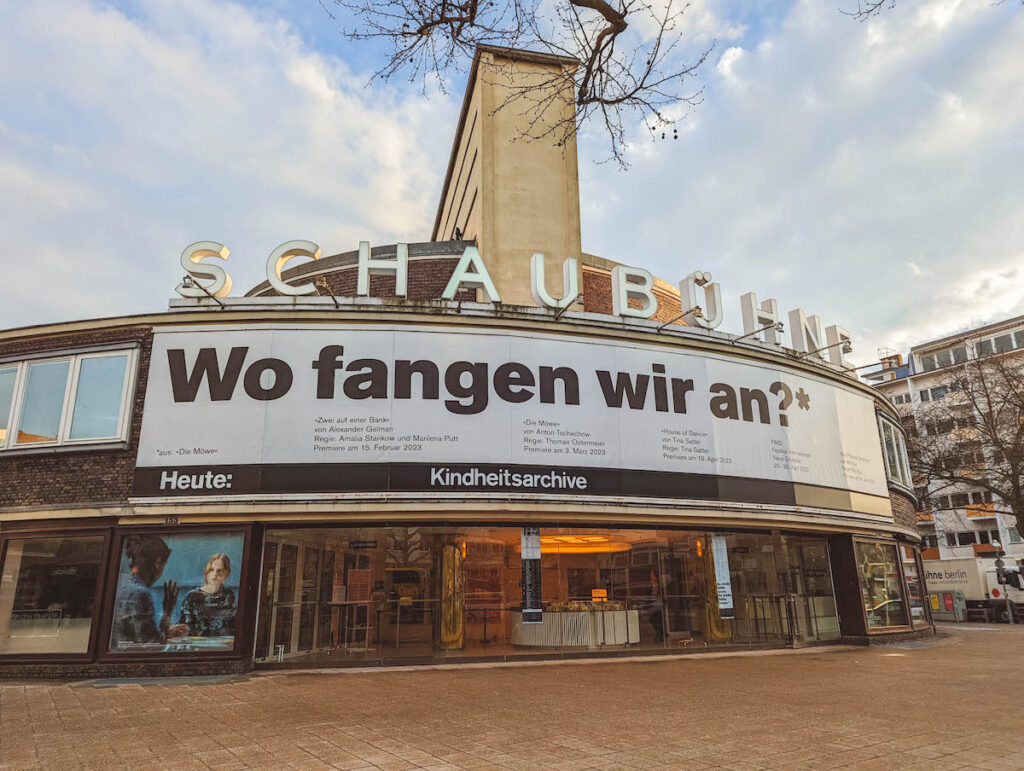 The two primary performance venues in Charlottenburg that you should know about are the Deutsche Oper and the Theater des Westens.
The Deutsche Oper does incredible ballets and operas, and the Theatre des Westens hosts touring musicals like Mamma Mia! and Ku'damm 56.
Another popular venue is the Schaubühne, which puts on contemporary theater performances.
Theater lovers looking for a more unique experience should check out Globe Berlin. It's an open-air venue inspired by Shakespeare's Globe Theater, although the performances here have a modern spin to them.
Shopping in Charlottenburg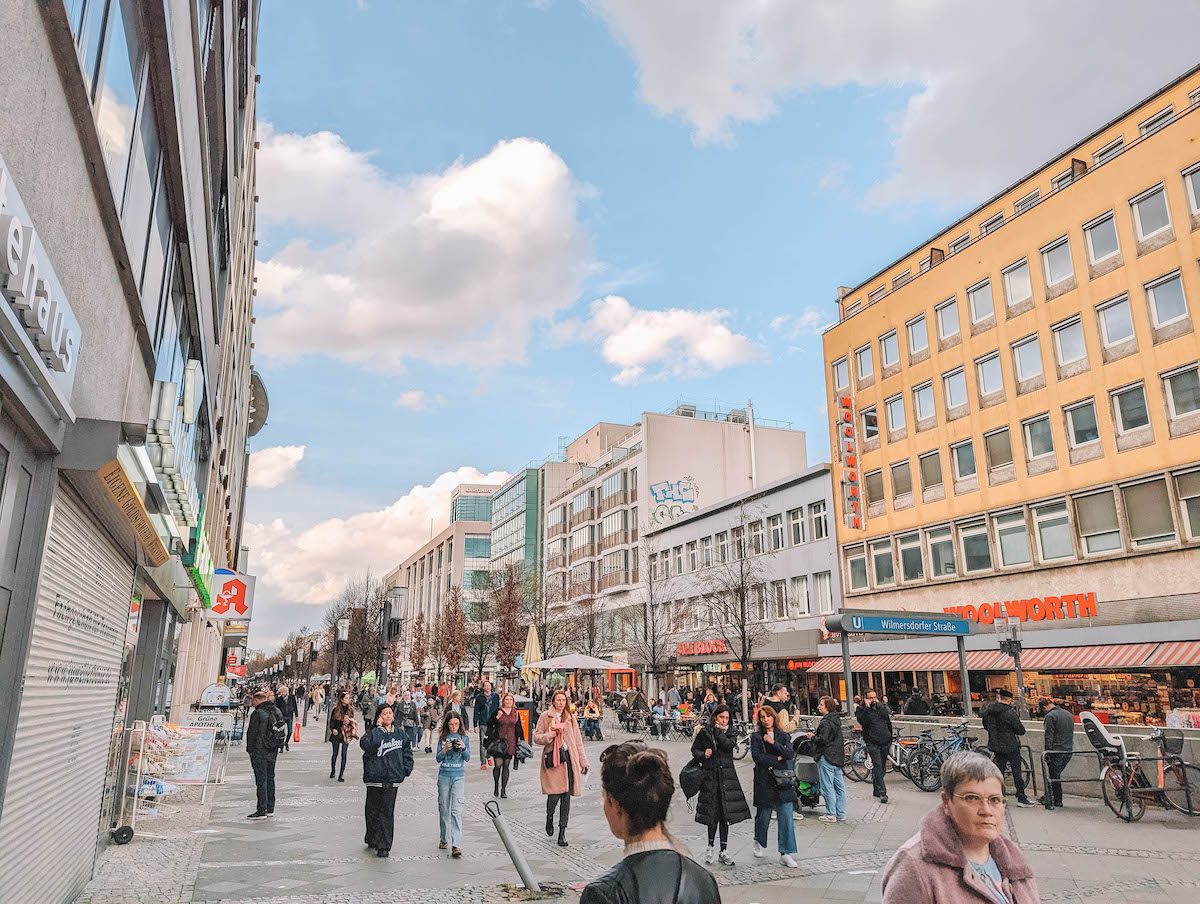 If you're in Charlottenburg to shop, you came to the right place! The most popular shopping areas in the neighborhood are:
Kurfürstendamm — Discussed at length earlier in this post. Lots of higher end stores here, plus budget-friendly faves like & Other Stories and H&M.
Bikini Berlin — A more unique shopping mall experience.
KaDeWe — Germany's largest department store. There's a food hall on the very top floor.
Have Fun in Charlottenburg!
Believe it or not, these are just some of the fun things to do in Charlottenburg! Charlottenburg often gets overlooked by visitors because it's not a clubbing or nightlight area, but it's definitely worth exploring.
And for any Berliners reading this post, please leave me a comment below letting me know which Charlottenburg activities I should add to this list. I know I left some off!
Don't forget to follow me on Instagram to keep up with my daily adventures in Berlin and beyond!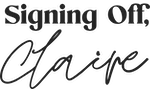 More Things to Do in Berlin: