Struggling to find something fun to do this Monday in Berlin? Here are 25+ things to do on a Monday in Berlin when the museums are closed.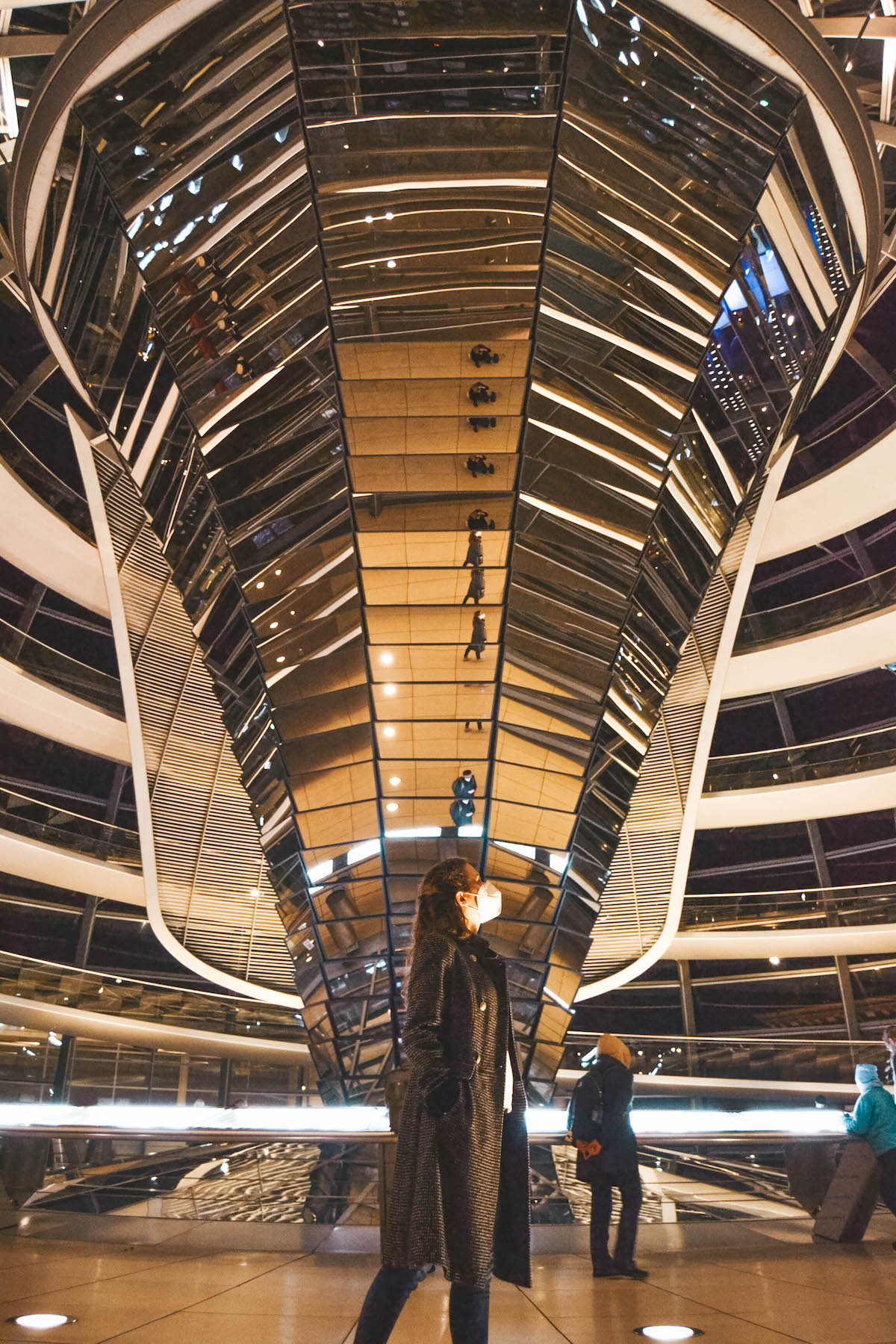 Figuring out what to do in Berlin on a Monday can be tough, whether you're a local who's trying to make plans with friends or you're visiting from out of town and need to fill your day with activities.
Most people mistakenly believe that Sundays in Berlin are the "off" days, but no! It's actually Mondays that are harder. On Mondays, most of the museums in the city are closed, and in the evenings many bars and clubs have reduced hours or offer reduced services (i.e. no live music on Monday nights, etc).
But you're in luck, because you've got me! In this post, I'll be sharing my favorite things to do in Berlin on a Monday besides just going out for dinner with friends. I did my best to think of a mixture of outdoor and indoor activities in case the weather is bad, but I'll admit that indoor activities on a Monday are slimmer pickings.
Table of Contents
Click "show" to see the full table of contents for this post. You can jump around the post as desired by clicking on the individual sections listed below.
Things to Do in Berlin on a Monday During the Day
Filling the daytime hours on a Monday is so much easier than finding nighttime activities that aren't just meeting friends for dinner. Here are 16 things to do during the day on a Monday in Berlin.
Visit a Museum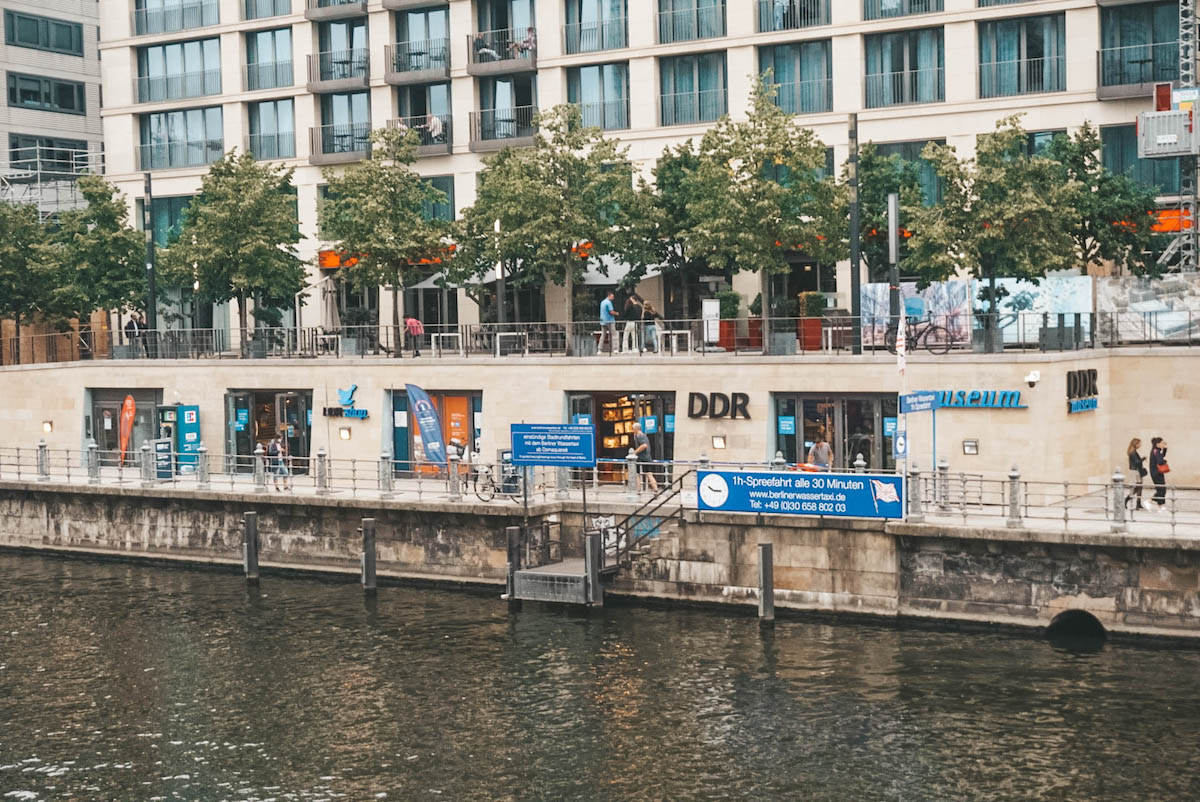 Are any museums in Berlin even open on a Monday? Actually, yes!
Many of the best-known museums close on Mondays, such as those on Museum Island, but there are actually a decent number of Berlin museums that are still open.
There are more museums open on Monday than I've listed below, but here are the ones I've visited personally and enjoyed (some of the other museums that are open on Mondays are either teeny tiny or seem like a waste of money — just being honest!).
Go to the Zoo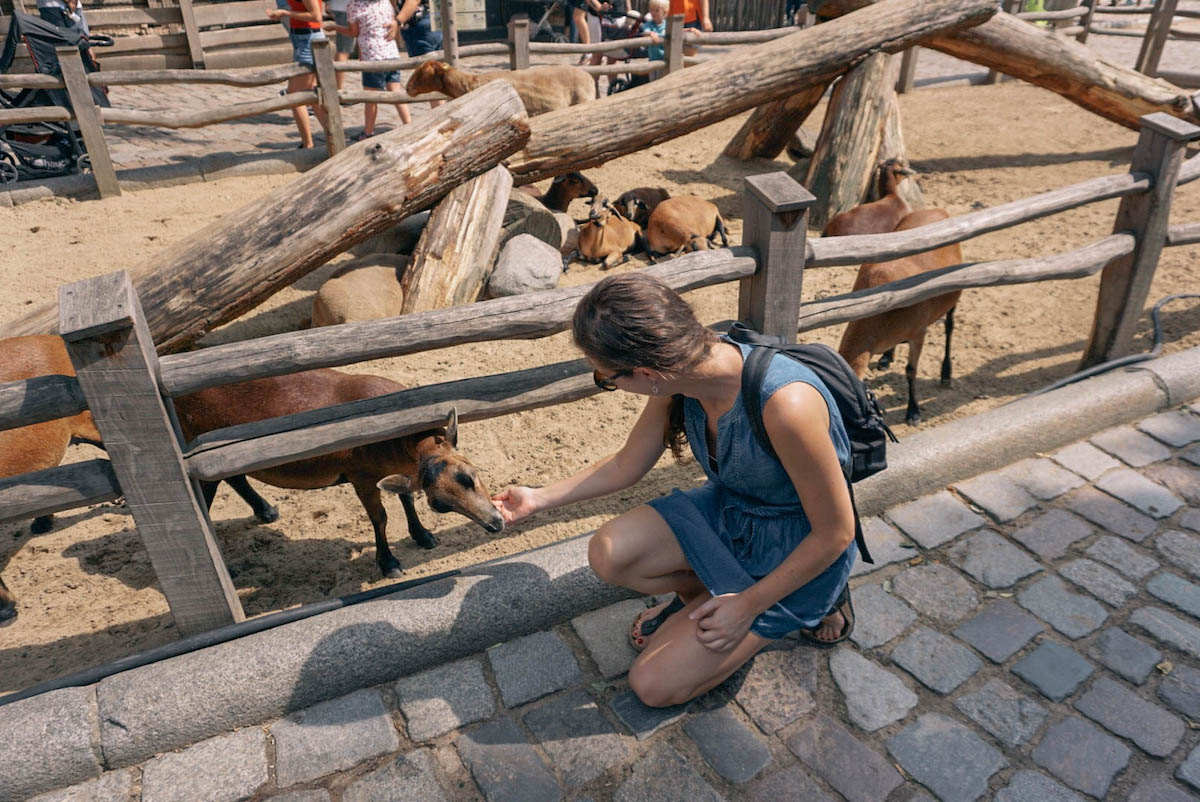 Opened in 1844, the Berlin Zoo is the oldest zoo in Germany and it also boasts more animal species than any other zoo in the world!
I love that the Berlin Zoo has your classic zoo animals like zebras and lions, but there are also more niche animals on display — like chickens! I spent a lot of time looking at those cuties.
You can easily spend half of a day or more at the zoo, so it's a great way to fill your Monday in Berlin!
Explore the Botanic Gardens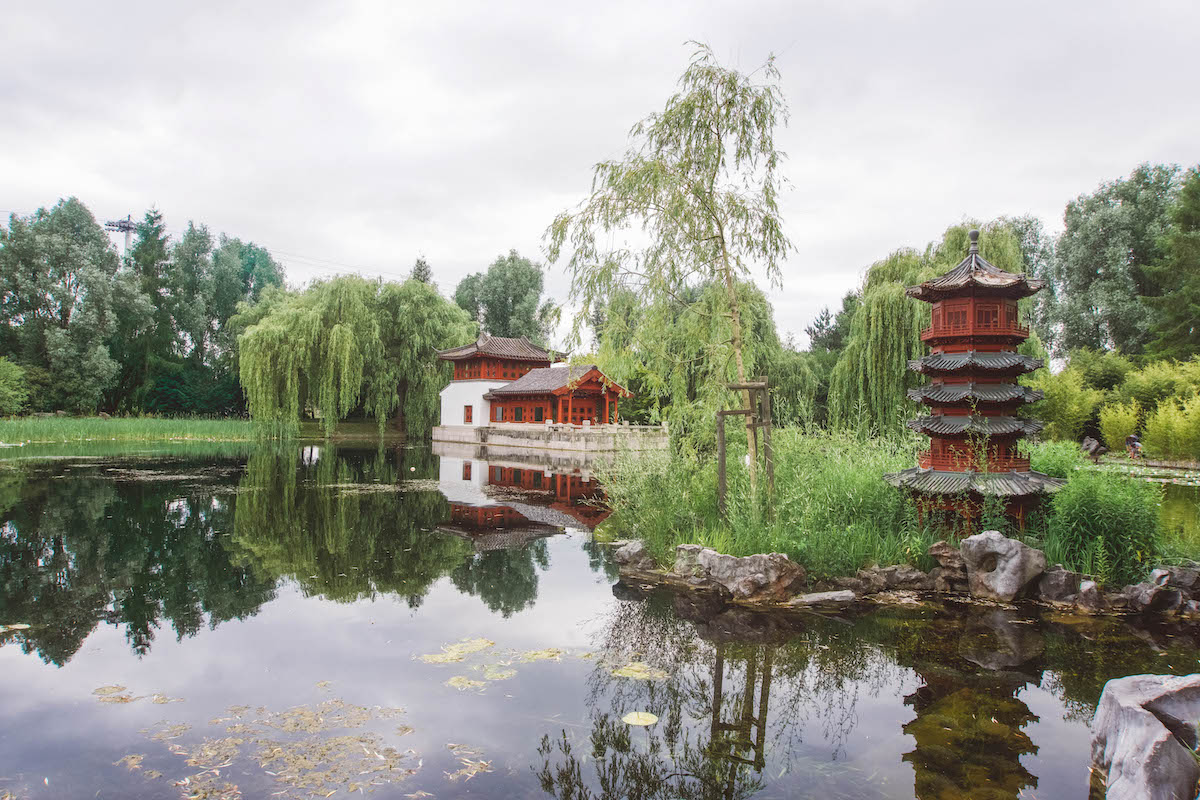 Boasting more than 20,000 species of plants, the botanic garden and museum in Steglitz is one of the largest in the world. The grounds are expansive, and the individual gardens are categorized by the kind of plants on display.
There are also 16 lovely greenhouses on the property, with the 23-meter tall tropical greenhouse a must-see! You could easily spend an entire afternoon here!
Another botanic garden open on Mondays is the Gärten der Welt. It's located in east Berlin and is home to 10 international garden designs. In the spring, the garden holds a cherry blossom festival and in the summer the rose garden is an incredible sight!
Hike in the Grunewald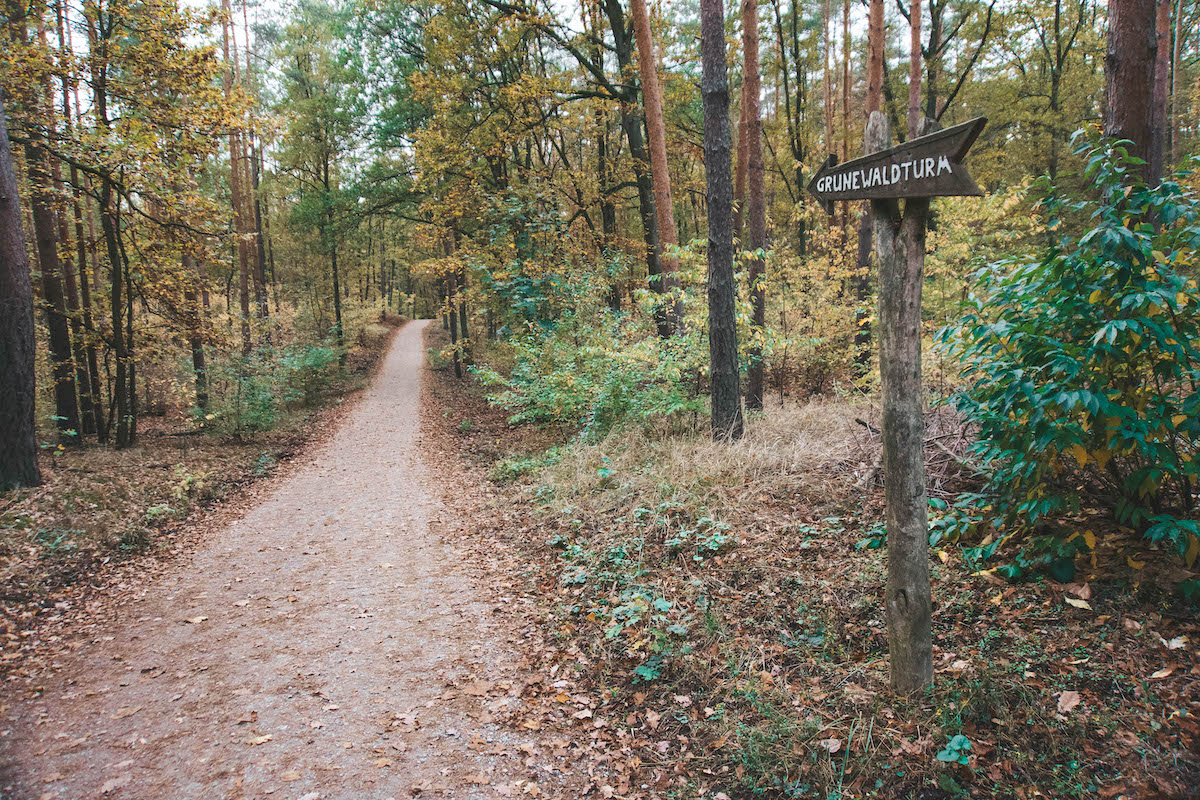 There are so many cool spots to discover in the Grunewald forest. Perhaps the best known is Teufelsberg, which is a hill topped by a Cold War-era listening station.
There are also a few small lakes in the forest, and during the warmer months you may also run across sheep grazing in the meadow.
Sturdy tennis shoes are all you need to "hike" in the Grunewald. Berlin is incredibly flat, so there's little in the way of rugged terrain here.
Swim in a Lake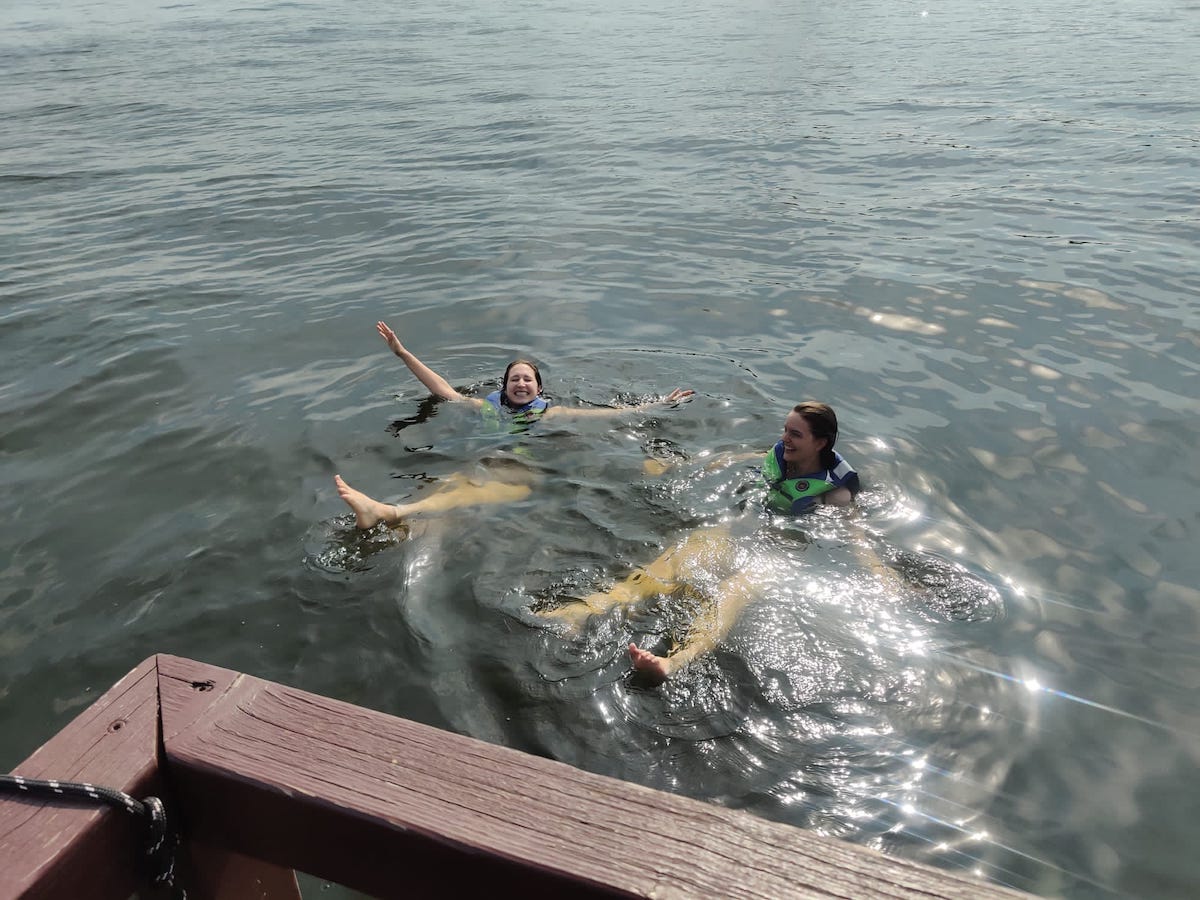 If there are any Berliners reading this post, sorry in advance that you can't take off in the middle of the workday to go swimming. Visitors to the city should take note of this activity, though!
Berlin and the surrounding region of Brandenburg are known as the "land of 3,000 lakes." Some of the more popular lakes are Weißensee, Tegelersee, Krumme Lanke, and Schlachtensee.
Make sure to bring drinks and snacks along because most of the lakes are out in the middle of nowhere with few food options nearby.
Visit the Berlin Cathedral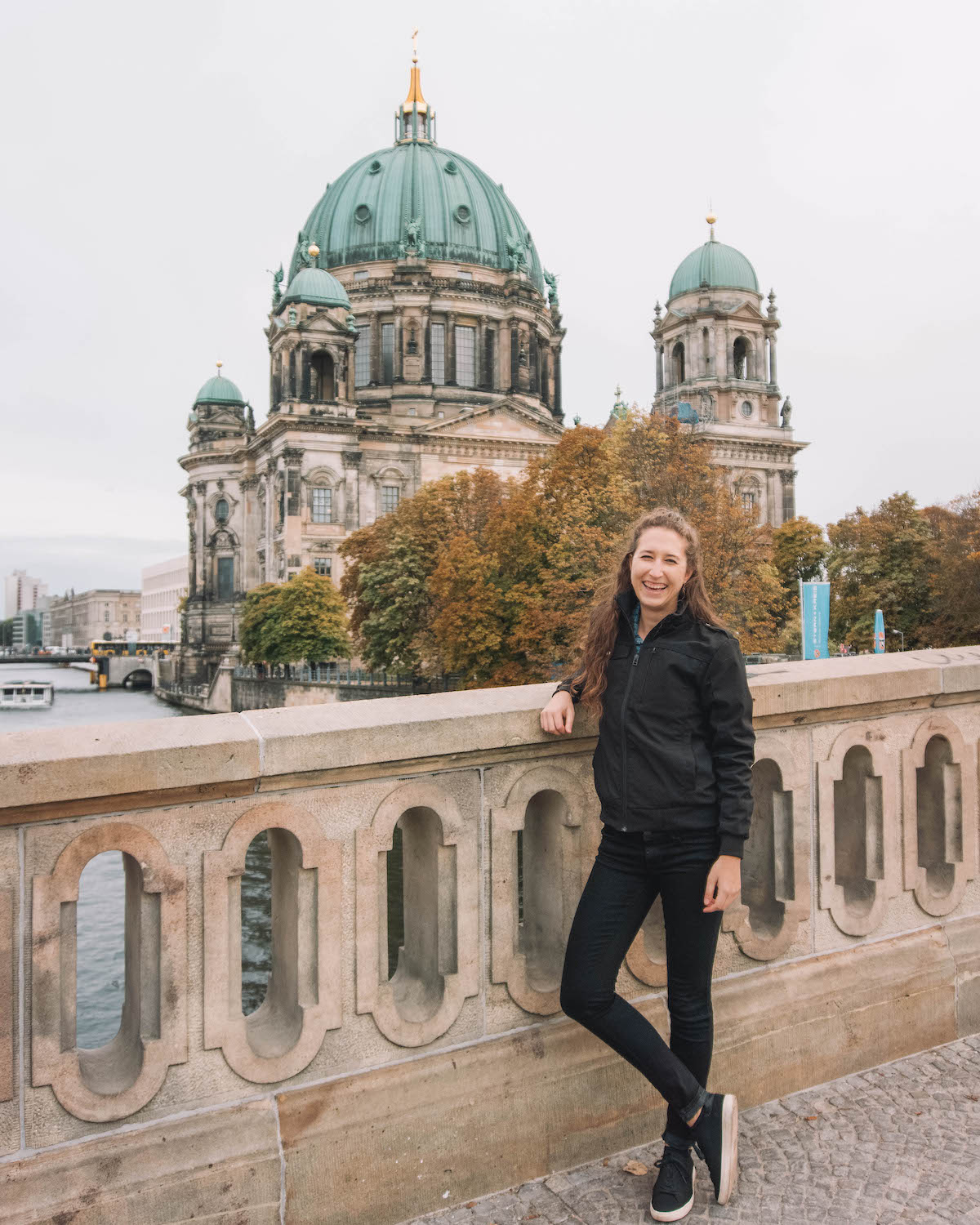 Once the court church to the Hohenzollern Dynasty (who were the rulers of Prussia and then Germany), the Berlin Cathedral (Berliner Dom) is an excellent attraction worth visiting on a Monday.
Note that there's an entrance fee when visiting the Dom. Your ticket grants you access to the church itself, the crypt (which is definitely worth visiting!), the viewing platform on top of the cathedral, and a guided tour.
There's no elevator to the top of the dome, and the climb up the stairs is fairly fatiguing. However, the view of the city from atop the dome is unparalleled!
Relax at Körnerpark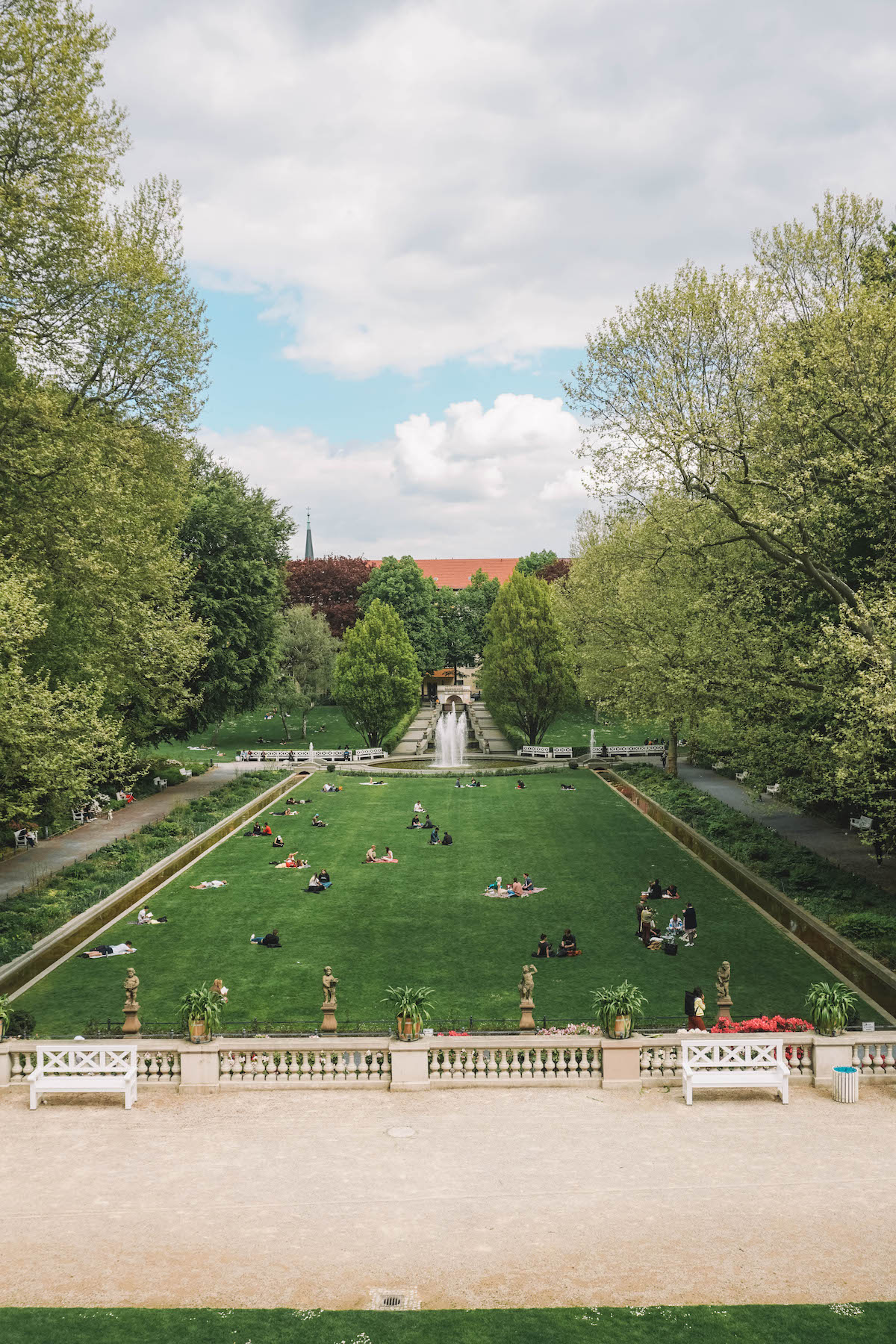 I'm sure strolling through one of Berlin's many green spaces has already crossed your mind this Monday. I love popular spots like the Tiergarten and Viktoriapark, but an underrated oasis in the middle of Neukölln is Körnerpark.
The Parisian-style Körnerpark was completed in 1916 and was built on the site of a former gravel pit. To access the park, you have to walk down into it, past a bubbling tiered fountain, in order to reach the lawn.
Explore Berlin's Old Towns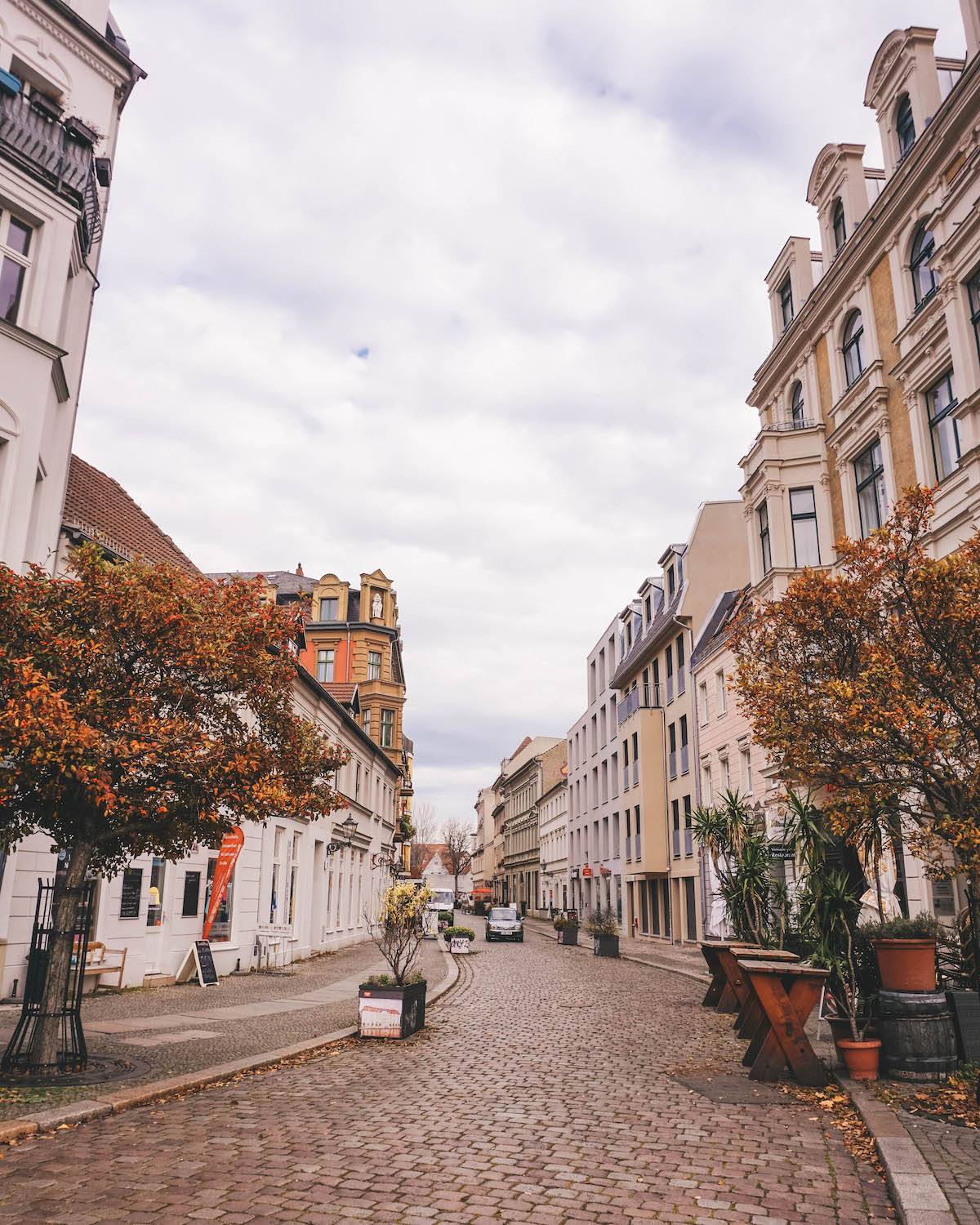 Although small in size, Berlin's Old Towns in Spandau and Köpenick (pictured above) are fun to explore. They make a good jumping-off point for visiting larger neighborhoods around the city, too!
In Spandau, you'll find cobblestone streets and fairytale homes that will take you back three centuries in time. Spandau's Altstadt is compact but definitely still has its village flair. While you're here, be sure to visit the Citadelle (mentioned later in this post!).
In East Berlin, Old Town Köpenick can be found on the waterfront. Just beyond the Old Town is Schloss Köpenick, a former palace turned decorative arts museum — which, alas, is closed on Mondays! The old palace and grounds are still nice to see, however.
Climb the Victory Column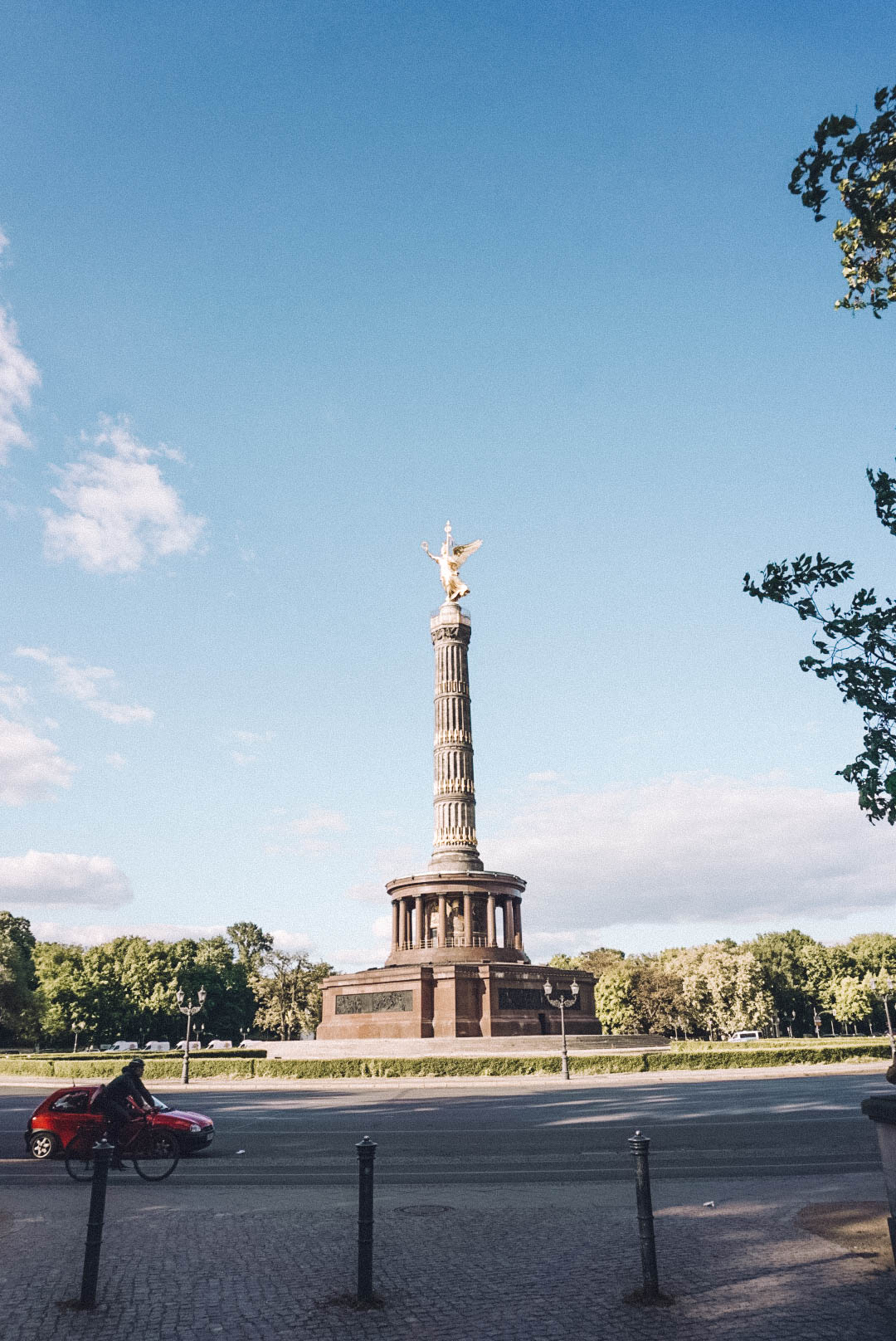 Located at the center of the Tiergarten, the Victory Column (Siegessäule) was built to commemorate Germany's victories against Denmark, Austria, and France in the 1860s.
When admiring the Victory Column, look for the statue of winged Victory at the very top, the gilded gun barrels decorating the column itself, and also the stunning mosaics by Anton von Werner in the colonnade.
After climbing the 285 steps to the top of the column (there's no elevator!), you'll be treated to a gorgeous view of the Tiergarten as well as an unobstructed view down Straße des 17. Juni to the Brandenburg Gate.
Hike the Berlin Wall Trail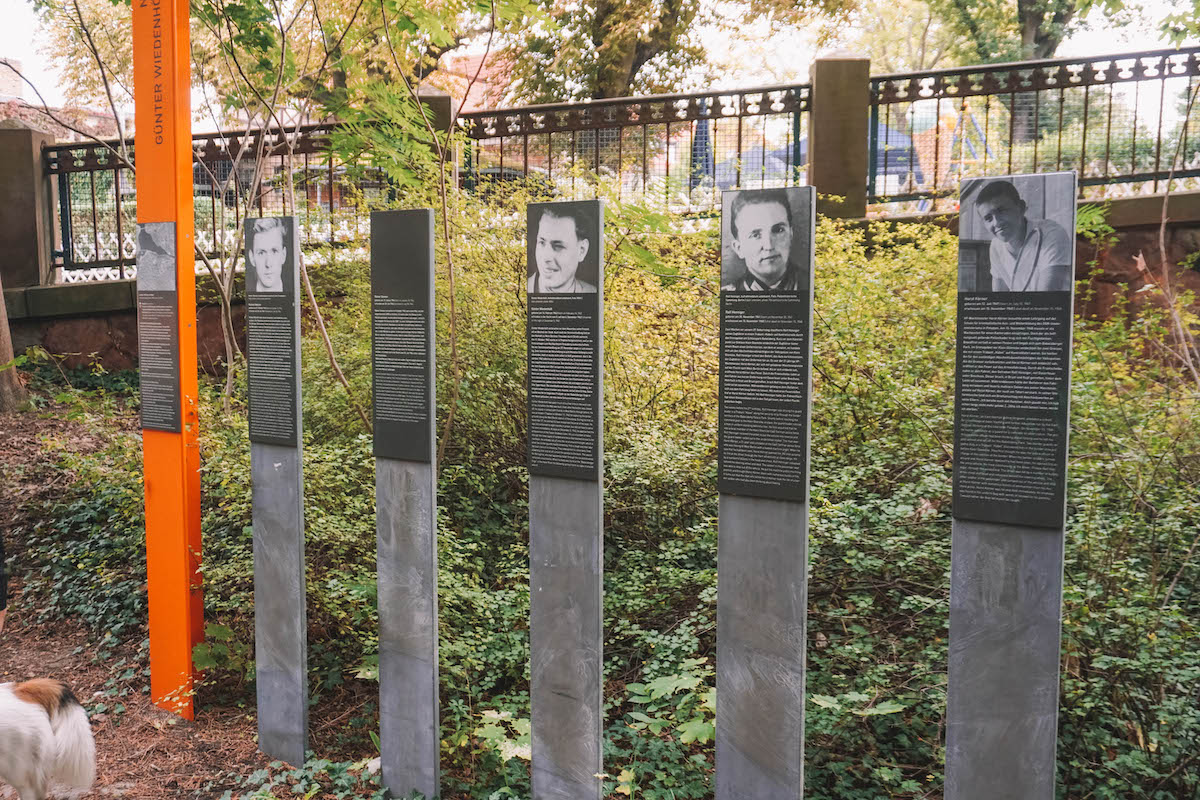 The Berlin Wall Trail (Mauerweg) is a hiking route that follows the former path of the Berlin Wall, which encircled West Berlin from 1961 to 1989 as a means of separating it from Soviet-controlled East Berlin.
The entire Berlin Wall Trail is roughly 160 kilometers (99 miles) in length, but it's been divided into 14 sections so you can tackle whichever section sounds most interesting or doable to you.
You'll definitely want to bring water and snacks with you, because the trail won't necessarily pass by any restaurants.
Travel to the Future at the Futurium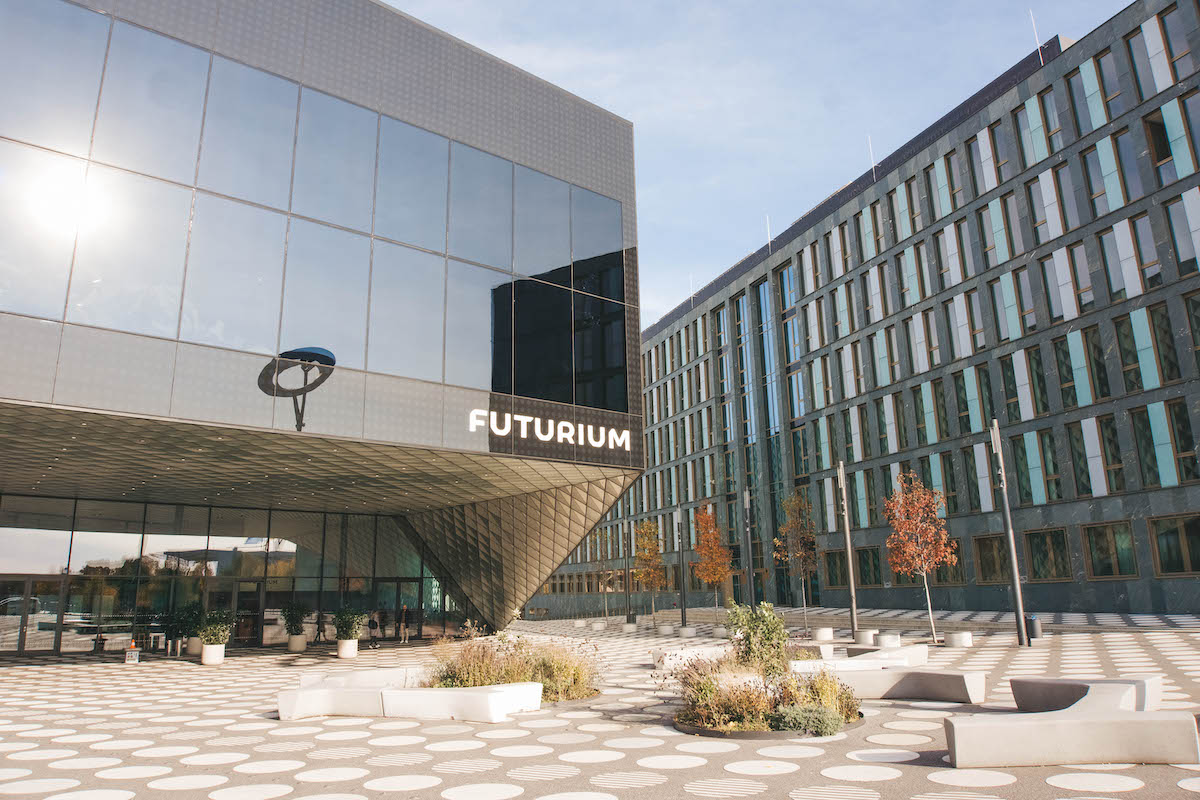 The Futurium is an interactive House of Futures.
Upon checking into the exhibit, you're given a wristband. This wristband assigns you a (fake) person in the future, and you then learn more about who "you" are and how future developments will affect you.
Basically, the Futurium is a thought experiment that's intended to make you question your actions today so you can help create the future you want.
Explore Spandau's Citadel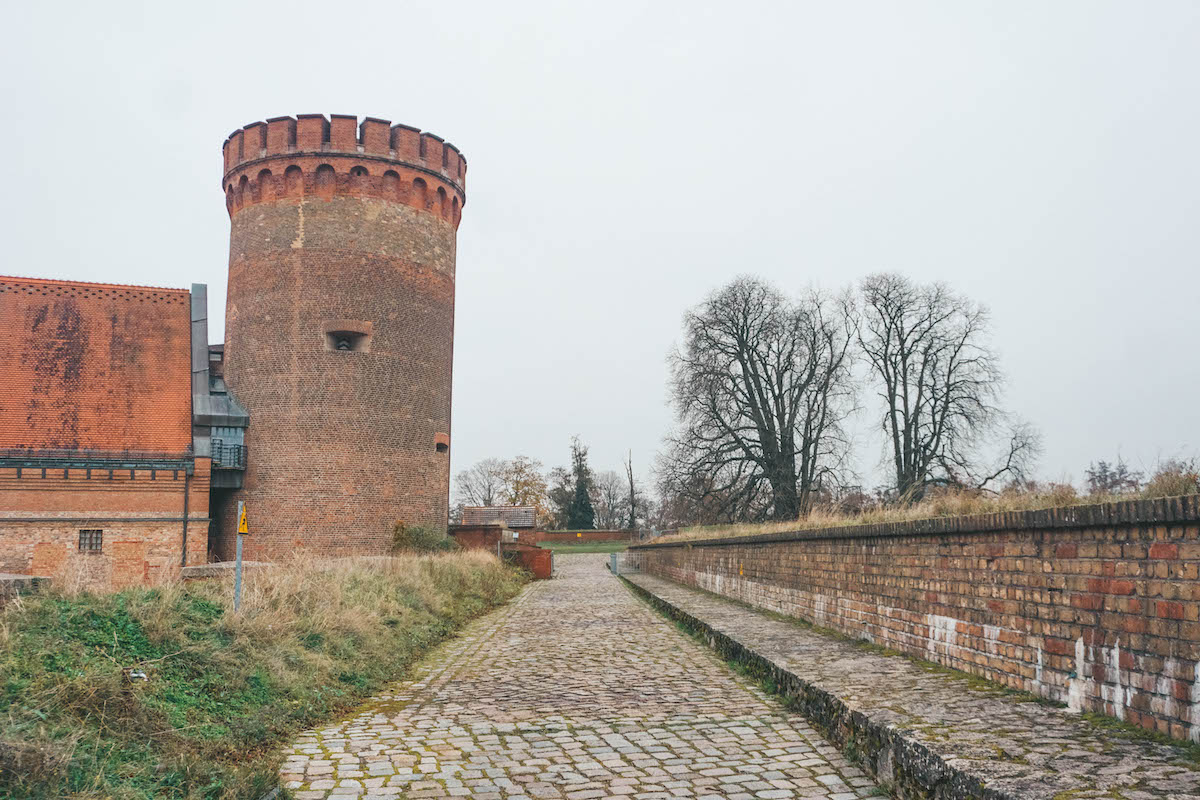 Located on the outskirts of Berlin, the impressive citadel in the sleepy neighborhood of Spandau is one of the best preserved Renaissance fortresses in all of Europe.
You can easily spend a couple hours exploring the Spandau Citadel. The former commander's house is now used as an exhibition space to detail the history and use of the fortress complex.
Inside the former Parade Hall there's now a display of historic cannons, and at the west curtain wall there's an archaeological site on display.
Tour the Reichstag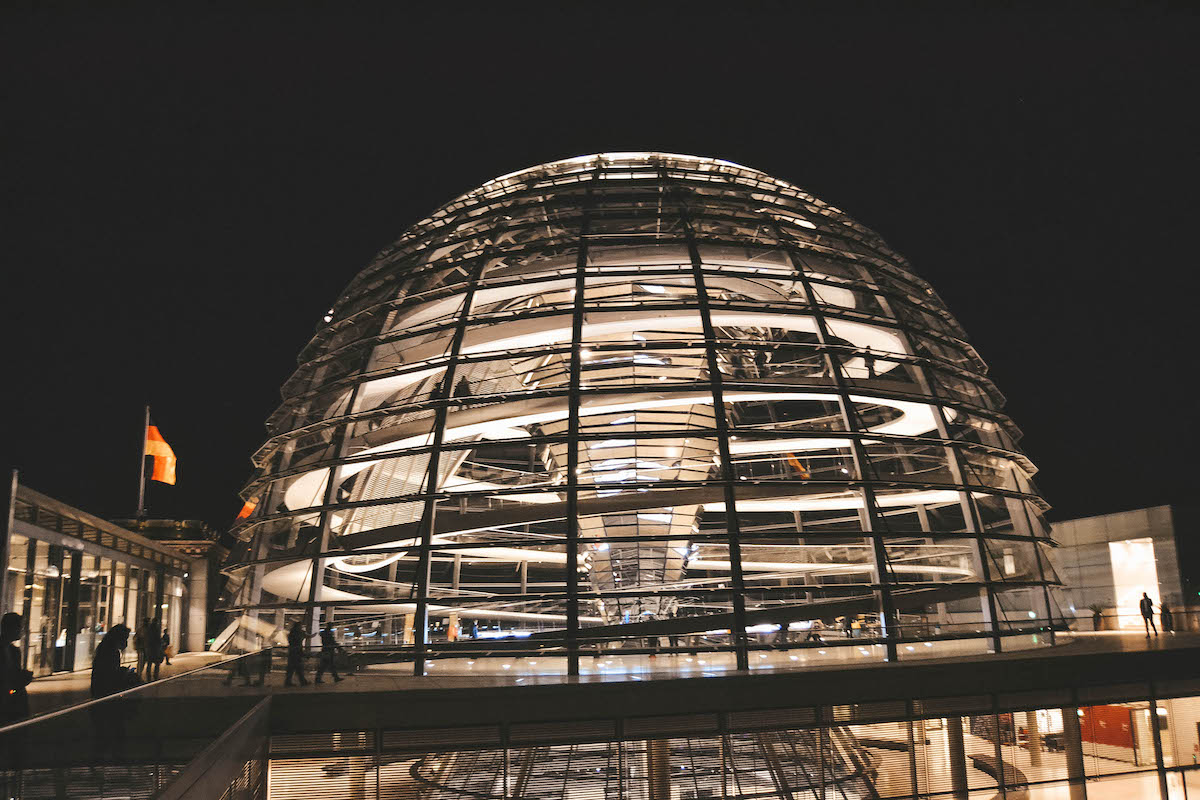 The Reichstag houses the German Bundestag, which is the lower house of Germany's parliament. Tickets are free, but you have to book them well in advance. You must also bring an internationally-recognized form of ID with you (I brought my passport).
A tour of the Reichstag includes access to the glass dome as well as a free audio guide that details the history of the buildings and Germany's parliament.
There are also guided tours of the Reichstag building, but you must submit your request to join a tour prior to visiting.
Tip: As you can see in the photo above, I actually visited the Reichstag just before closing. Since it was dark outside I didn't get a good view of the city, but I loved seeing the building lit up at night from above! It's also a more unique Monday night activity in Berlin if you don't care to go clubbing or sit in a bar.
Window Shop Along the Ku'damm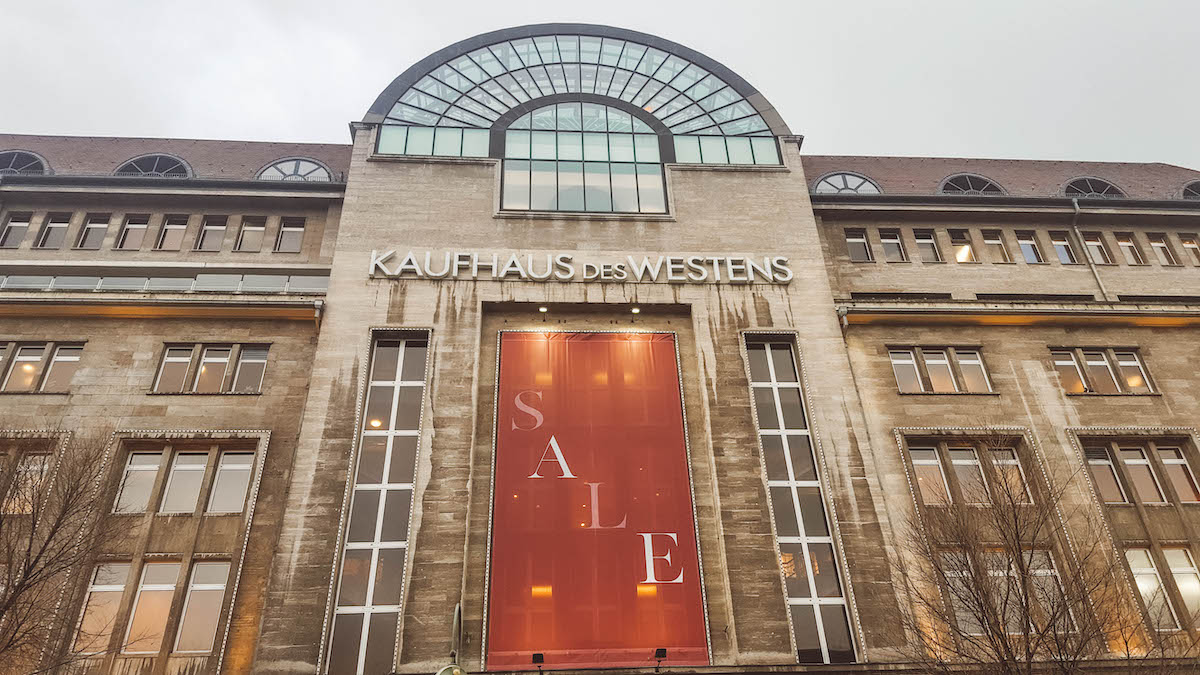 The Ku'damm (short for Kurfürstendamm) is a well-known shopping street in West Berlin. The street is lined with higher-end stores as well as cafes and restaurants.
While you're strolling along the Ku'damm, be sure to pop into KaDeWe (Kaufhaus des Westens). It's the second largest department store, after Harrods in London!
Discover Berlin's Hidden Courtyards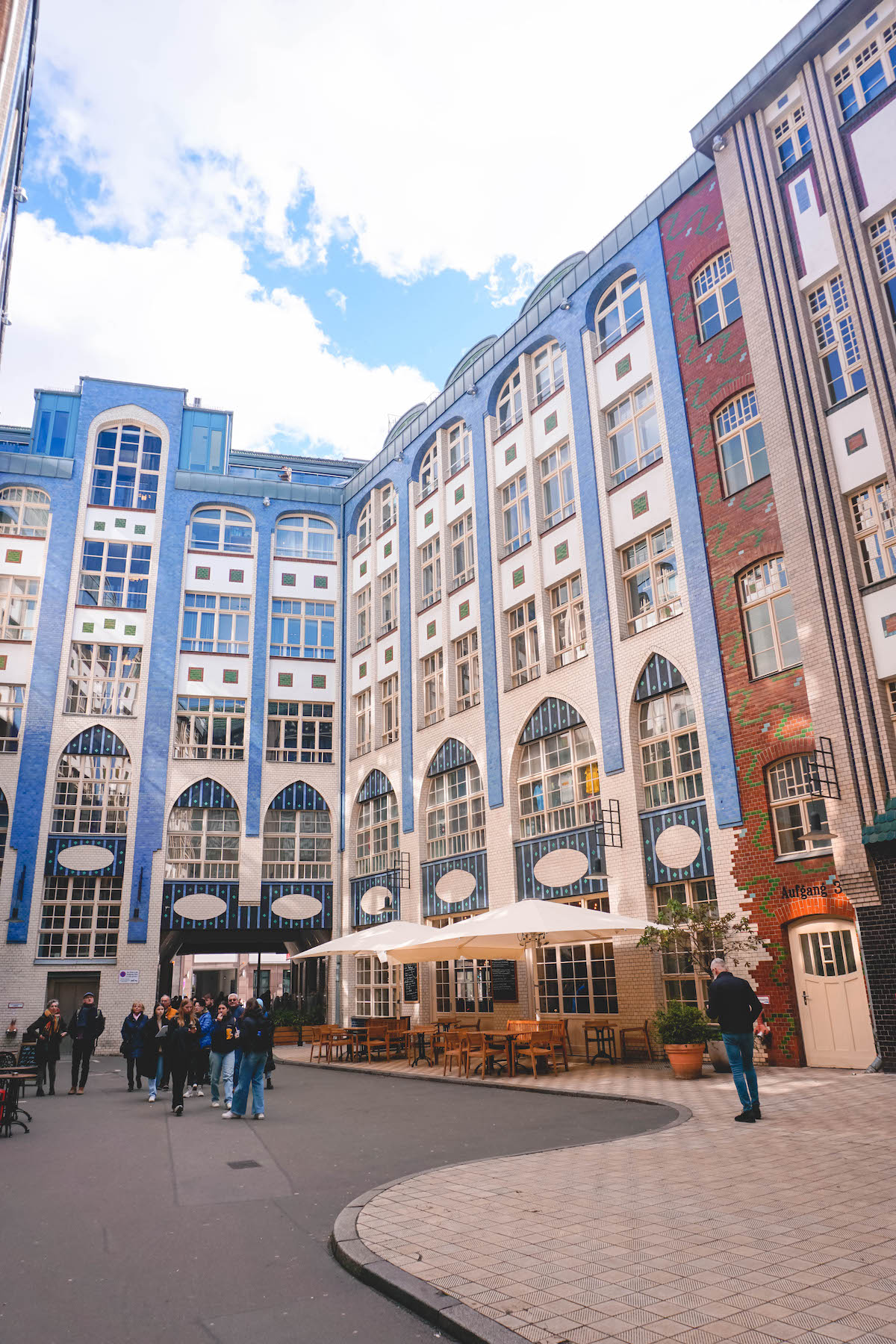 Berlin has many lovely courtyards hidden off of major avenues. Finding these courtyards can prove difficult if you don't know what you're looking for.
Sophienstraße 18 is where communist leader Karl Liebknecht called for a peaceful revolution in 1918. And Rosenthaler Straße 51 was used as a Soviet film set.
The best known courtyards in Berlin are the Hackescher Höfe, which are a series of eight not-so-hidden courtyards in Mitte with lots of local boutiques and restaurants.
Do some research to find the hidden courtyards in your Kiez!
Visit the Sachsenhausen Memorial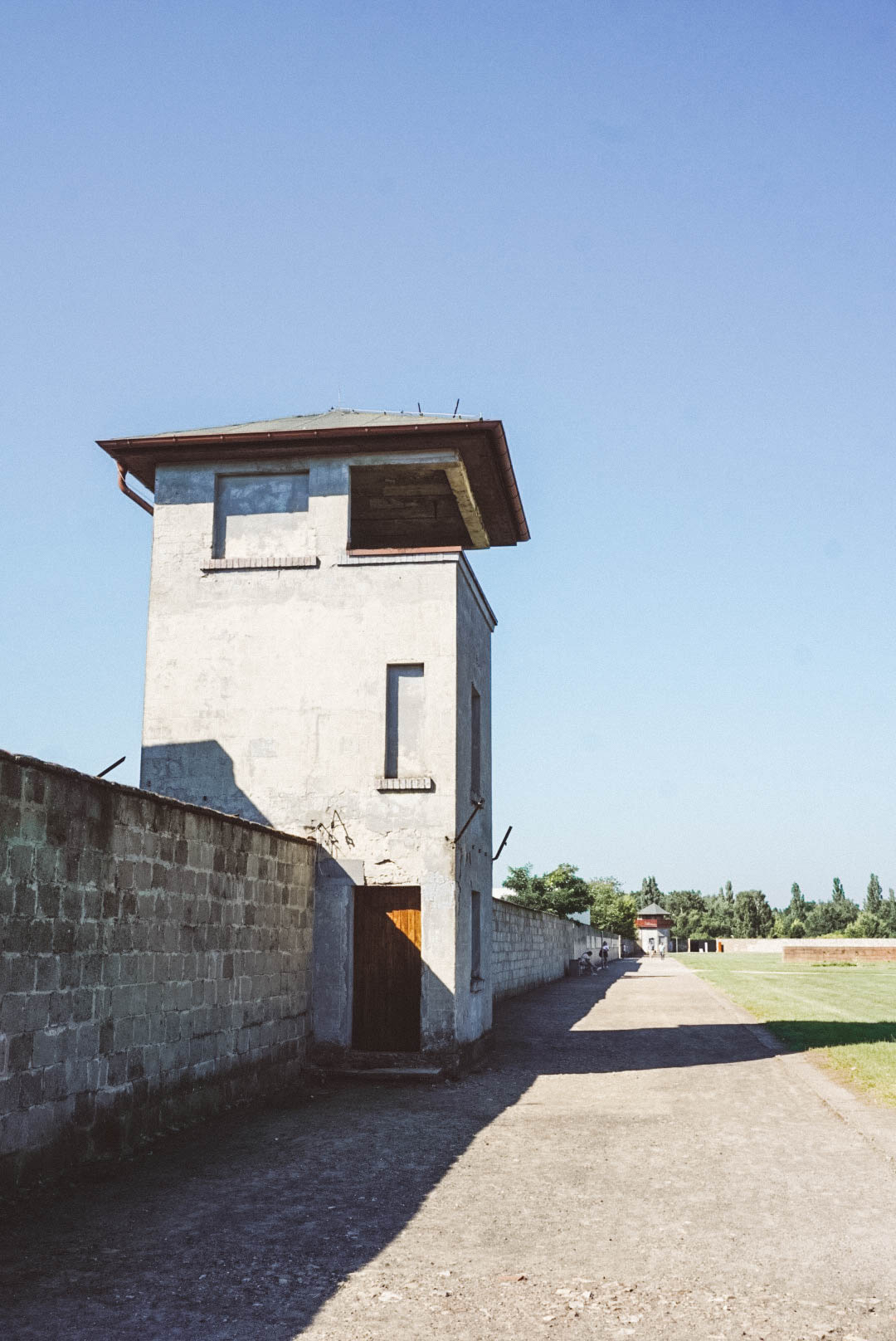 Located in the outskirts of Berlin is the site of the Sachsenhausen Concentration Camp, which was conceived as an "ideal concentration camp."
Between 1936 and 1945, more than 200,000 people were imprisoned here.
Entrance to the exhibits and memorial at Sachsenhausen is free. The exhibits explain the history of the camp as well as the personal histories of some of the prisoners who lived and died there. The historic prison building has been almost wholly preserved and is open to visitors.
Things to Do in Berlin on a Monday at Night
Figuring out what to do on a Monday night in Berlin is tough. Some (not all!) clubs and bars have reduced hours or services on Mondays. And sometimes venues that have live music are quiet (but open!) on Mondays.
I recommend calling ahead anywhere you want to go on a Monday evening, just to play things safe. However, here are a few ideas for what to do on Monday nights beyond the usual dinner with friends.
See a Film at a Open-Air Cinema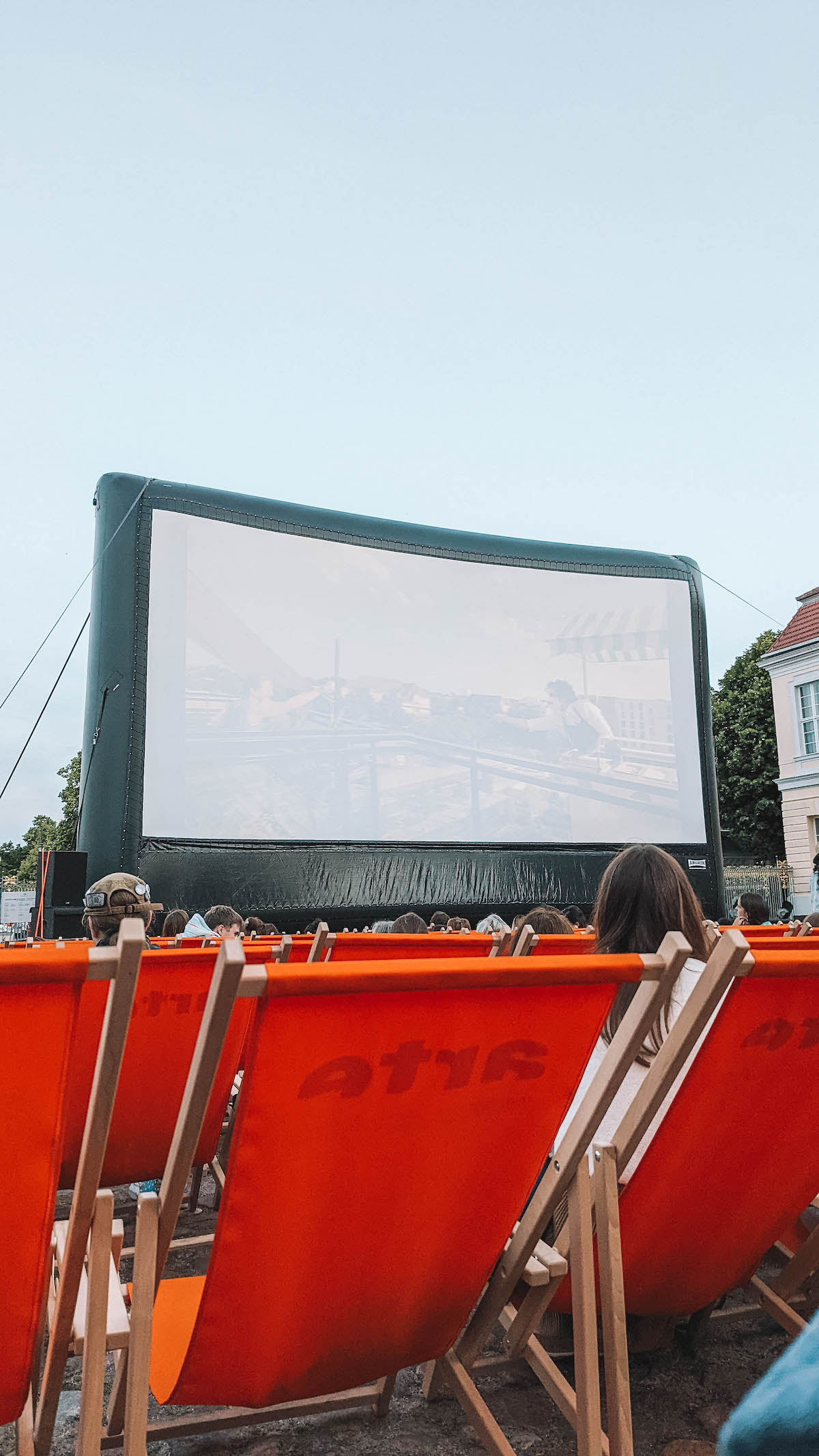 Open-air cinemas (called Freiluftkinos in German) are the perfect Monday night activity in the summer. There are tons of open-air cinemas scattered around the city, but three of the best are in Friedrichshain, Charlottenburg, and Wedding.
Bring a light sweater or blanket with you to the film, as summer evenings in Berlin can sometimes be cool.
Enjoy a Samovar at the Tajikistan Tea Room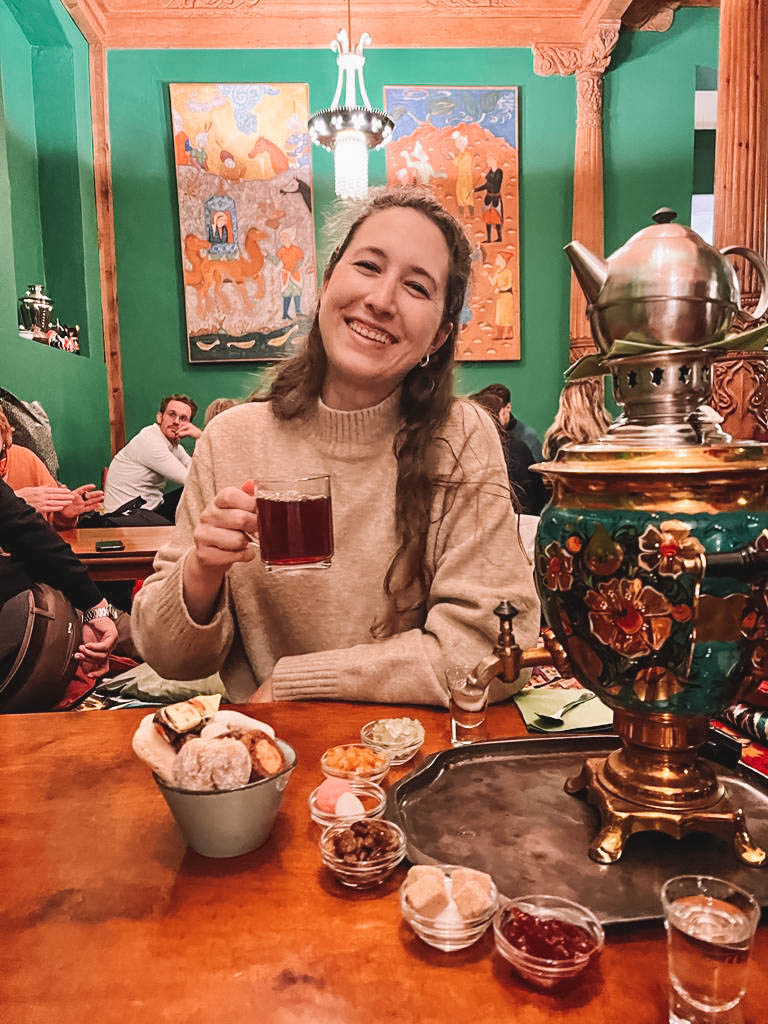 The Tajikistan Tea Room (Tadshikishe Teestube) was originally built as the Tajikistan pavilion at a Leipzig trade fair in 1974.
There are some delicious Russian and Eastern European eats on the menu, but what you're really here for is the full Samovar experience. It includes a pot of very strong black tea that you dilute with hot water and sip after nibbling on a piece of marzipan or candied citrus rind.
You're also provided with a shot of vodka to sip as a palate cleanser throughout your teatime. Definitely come with a friend or two as there's a good amount of tea to enjoy!
See a Film at the Babylon Theater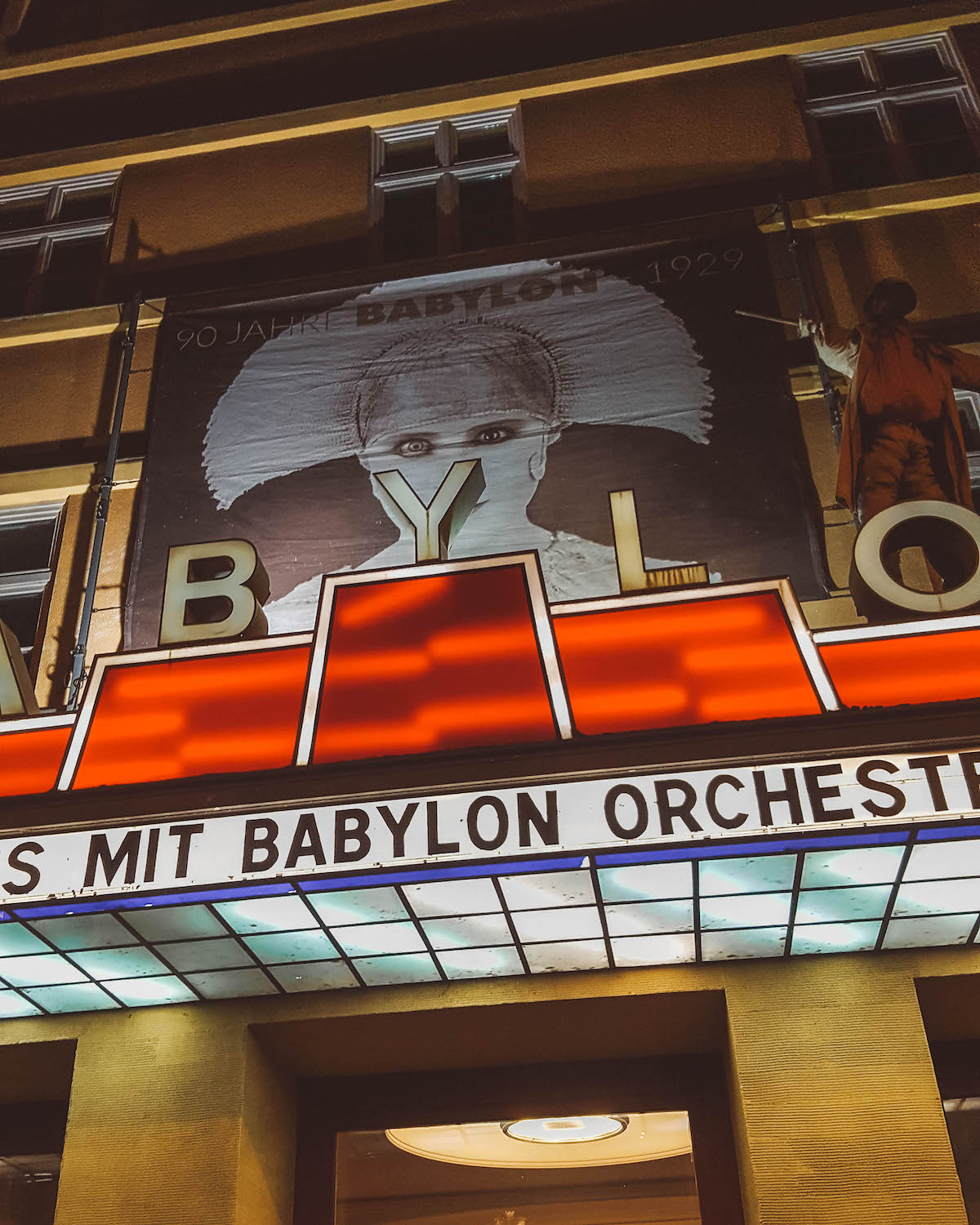 The Baylon Theater at Rosa-Luxemburg-Platz was built in 1929 as a silent movie cinema. Today, it's the oldest movie theater in the world that still houses its own orchestra!
Babylon no longer shows exclusively silent films, but that's what it's best known for. Be sure to catch a performance of Fritz Lang's Metropolis if it's scheduled. It's one of the best known German films of all time!
Grab Dinner at a Markthalle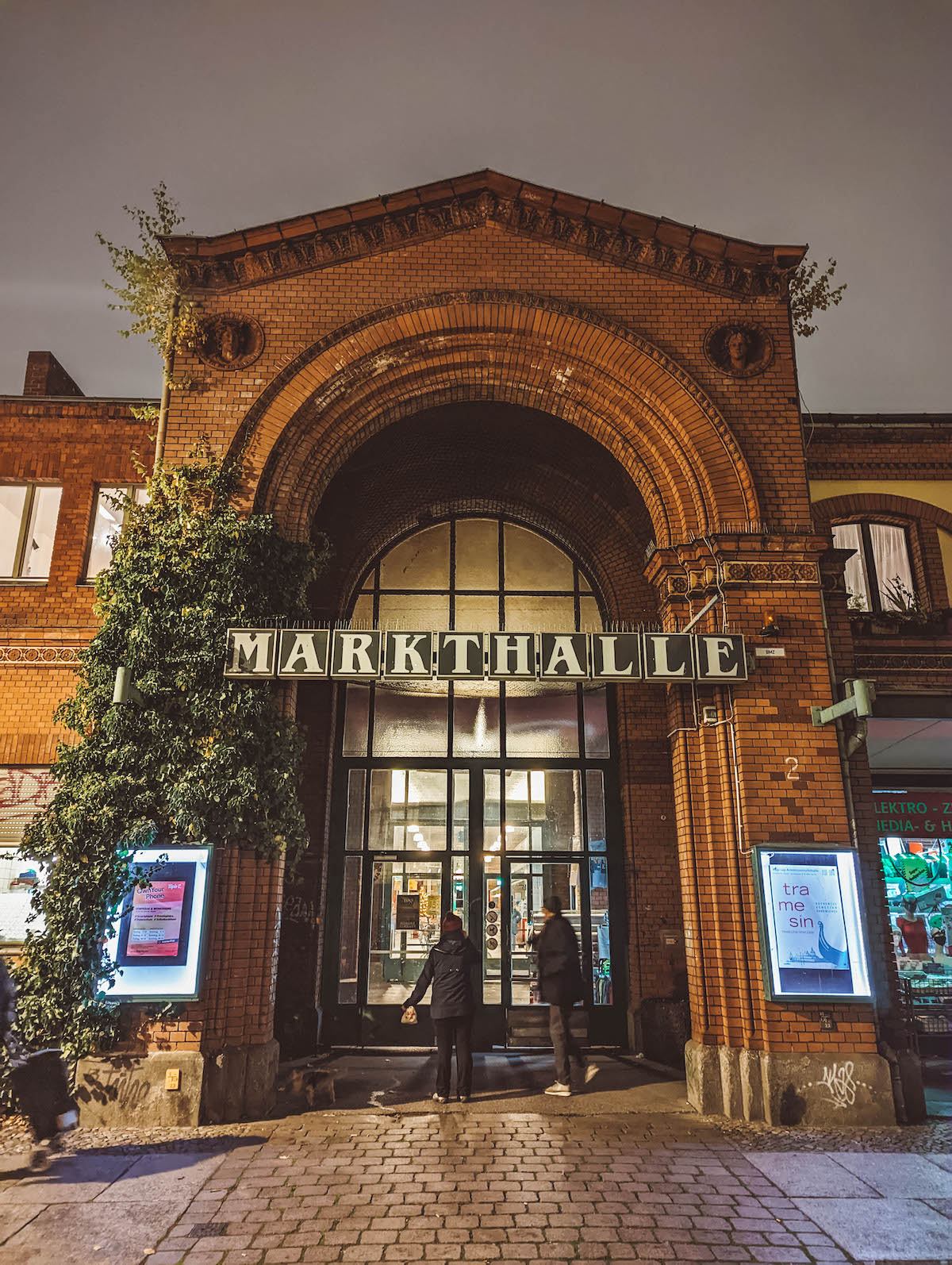 There are some wonderful indoor food markets in Berlin, the most popular being Markthalle Neun in Kreuzberg. Markthalle Neun has a wide variety of food stalls selling everything from BBQ to Asian fusion.
Another favorite indoor food market in Berlin is Arminius-Markthalle in Moabit. Of the two market halls, I think Arminius-Markthalle is a cozier space to visit in the evenings for drinks and dinner.
Listen to Piano Music at Van Gogh Bar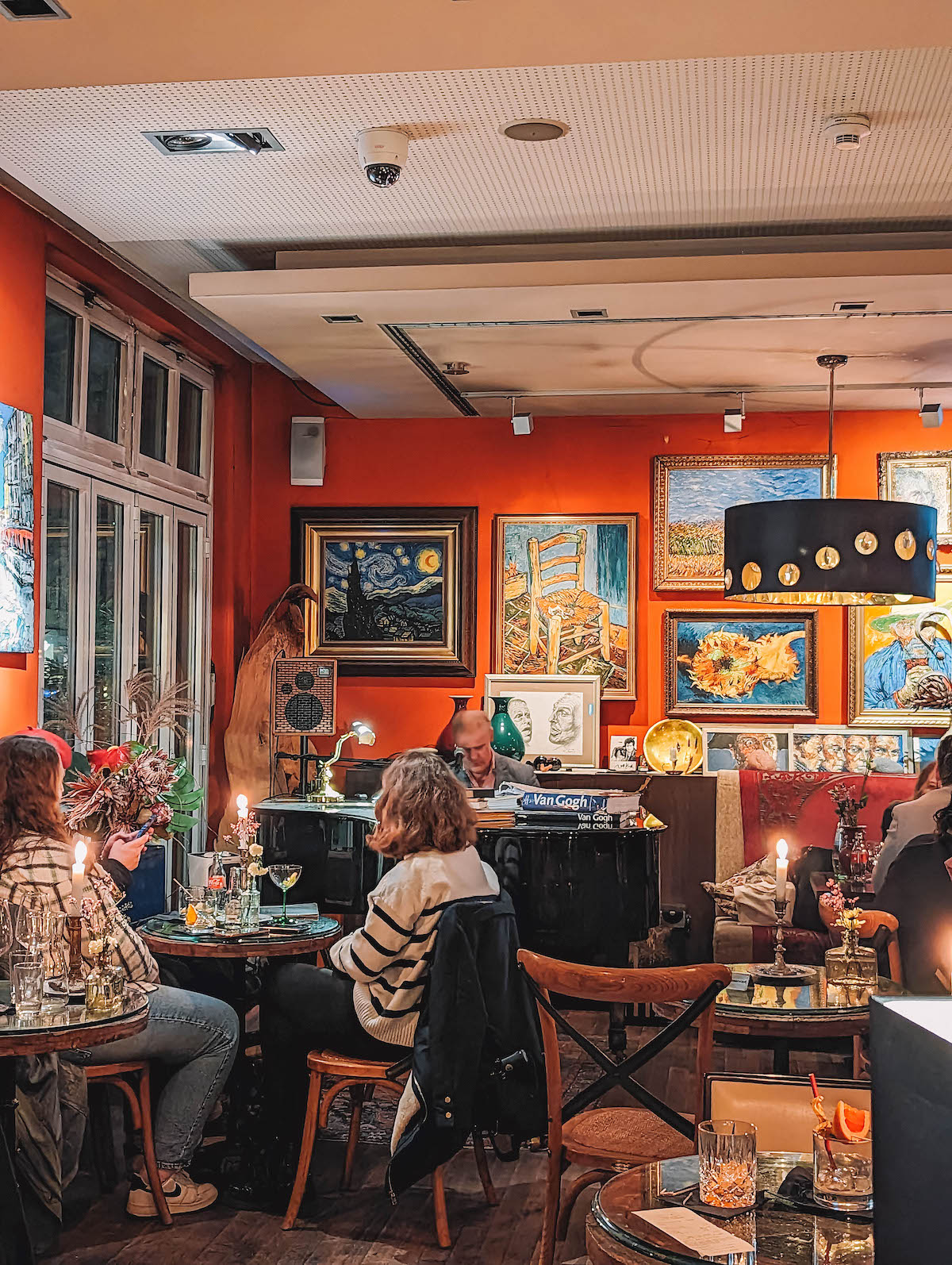 A relaxed place to spend an evening in Charlottenburg is the Van Gogh Piano Bar. Enjoy a drink or two with good company and enjoy the live music that's played every night.
Meet Friends for Chinese Hot Pot
My favorite place to eat hot pot in Berlin is ShooLoongKan.
Hot pot is reminiscent of Swiss fondue, except that instead of dunking bread and veggies into melted cheese, you cook a variety of veggies, meats, and dumplings in a pot of hot broth right at your table.
I love how unique this dining experience is, and it's a fun way to pass a Monday night with friends.
Enjoy Your Monday in Berlin!
I hope you have a better idea of what there is to do in Berlin on a Monday. Many of the museums and major attractions close on Mondays, but the city doesn't totally shut down, as you can see!
If you discover another fun Monday activity, please leave me a comment below!
Don't forget to follow me on Instagram to keep up with my daily adventures in Berlin and beyond!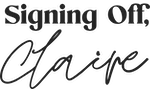 More Things to Do in Berlin: